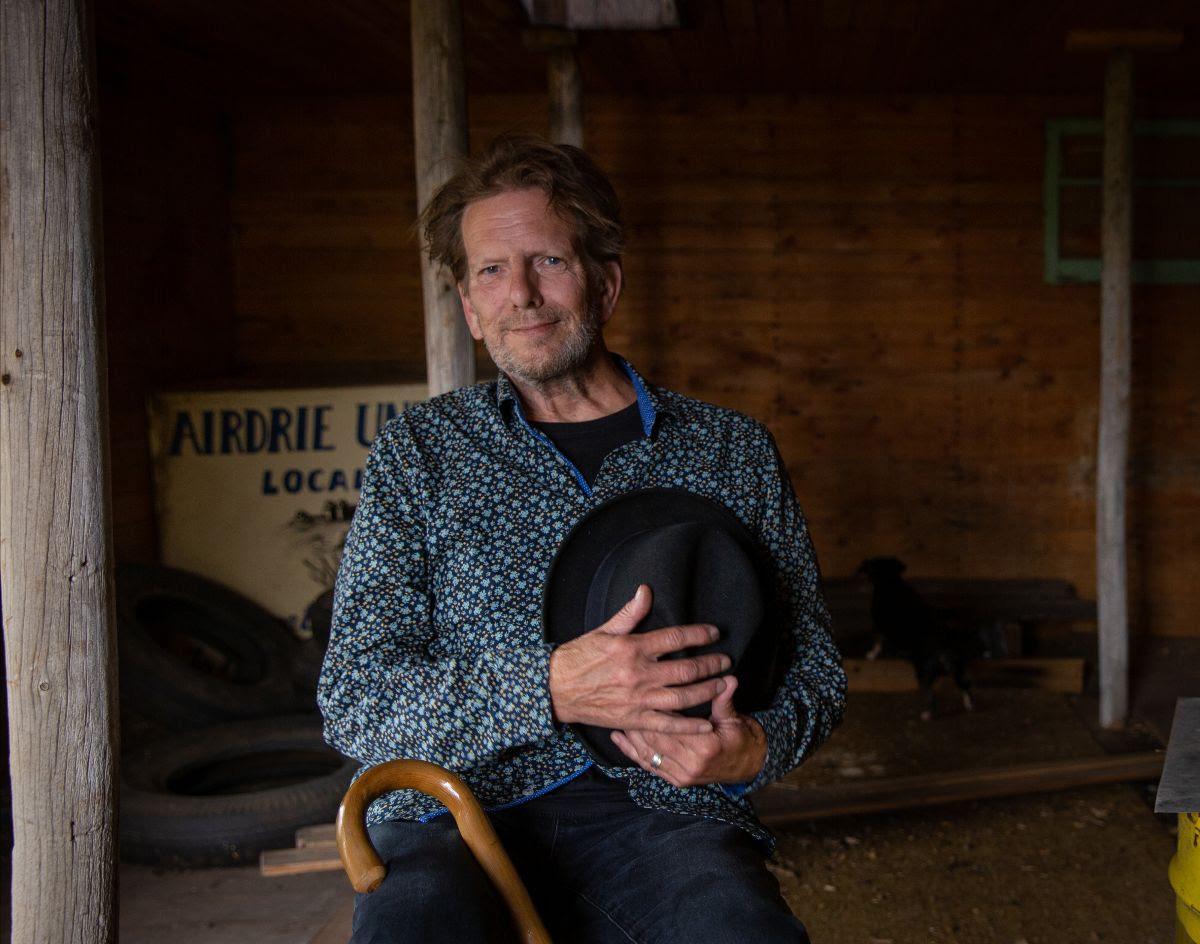 Fri May 07, 2021
This week we salute ICNA Relief Food Bank 6120 Montevideo Rd. Unit #4
Mississauga, Tel: 905-858-1067
Email: mississaugafb@icnareliefcanada.ca  
Because of CoVid, please contact before going.
Support your local food bank. The need is real.
Stepping in with the remarkable Art Bergmann's latest single "La Mort de L'Ancien Regime," available for purchase at Bandcamp.
With the May 21 release date for Art Bergmann's latest album Late Stage Empire Dementia approaching on (weewerk), fans can now pre-order the record on their favourite digital platform.
Art Bergmann - Late Stage Empire Dementia Pre-Save: orcd.co/empiredementia
In typical Bergmannesque fashion, "La Mort de L'Ancien Regime"'s breezy melodicism blends seamlessly with lyrics demanding action against unfettered corporate power, this time using the French Revolution as a touchstone. When asked to expand on its message, Bergmann pulls no punches in saying, "This song is the joyous anthem the kids will be singin' down the years after the great banksters are finally dead and gone. I would have said 'pigs who reign over us,' but that is an insult to our animal friends who are smarter than our sacred dawgs."
As one of Canadian punk rock's foundational artists, Art Bergmann remains an unflinching social critic on Late Stage Empire Dementia.  Its eight songs sonically run the gamut from the jagged, speaker-shredding rock he's long been known for, to the experimental, acoustic-based soundscapes he introduced on his 2016 Polaris Music Prize long-listed album The Apostate. Lyrically, Bergmann takes aim at political corruption, the dual unchecked epidemics of guns and drugs, and the plight of refugees yearning for a better life.
Late Stage Empire Dementia was recorded throughout 2020, with basic tracks laid down in Calgary at Lorrie Matheson's studio Arch Audio and most other tracks completed at Russell Broom's studio, Broom Closet. Although Broom and longtime Neko Case collaborator Paul Rigby handle the bulk of the guitar playing, the song "Christo-Fascists" features a rare guest appearance by legendary MC5 co-founder Wayne Kramer, whose trademark buzzsaw tone remains as potent as ever.
Yet, for each great example of politically charged rock on Late Stage Empire Dementia, such as the previous single "Entropy," there is an expansive, hypnotic piece like "Los Desaparecidos (Border Art)" or the nearly 10-minute title track that further illuminates Art's evolution as a songwriter—completely unafraid to enter uncharted territory. It is that bravery that makes Art Bergmann's voice as important as ever, and places Late Stage Empire Dementia easily among his finest works.
That was also true in 2016 when the singer released The Apostate (his first new album in eighteen years) and, while the album held up Bergmann's release history , meaning lotsa critical acclaim, not so much mainstream approval, over time it has made an enduring impression and wins more and more fans as listeners find it.
While it starts very gently, it doesn't take long for The Apostate to start developing into a thoroughly unique entity, unbound by conventional musical progressions and temperament. Immediately following "Atheist Prayer," Bergmann begins to push into an almost Hendrix-esque direction complete with odd vocal chants and reversed guitar passages to start before soldiering and stomping into "Mirage" (which lives up to the hypnotic and "dry desert" implications of its name) and then instantly shifting gears through a piano-dominated ballad ("Cassandra") before re-settling down on "The Greatest Story Never Told" with the help of a squeezebox and a sweet, heartfelt lyric.
Track-by-track and turn-by-turn, The Apostate lives up to the 'no bullshit' sonic palate that Bergmann built his name and status on in punk rock but with a very different sound. Late Stage Empire Dementia continues in a similar vein, except for a few well-placed curveballs. Bergmann is back and burning down the house, y'all.
'Late Stage Empire Dementia' sets in here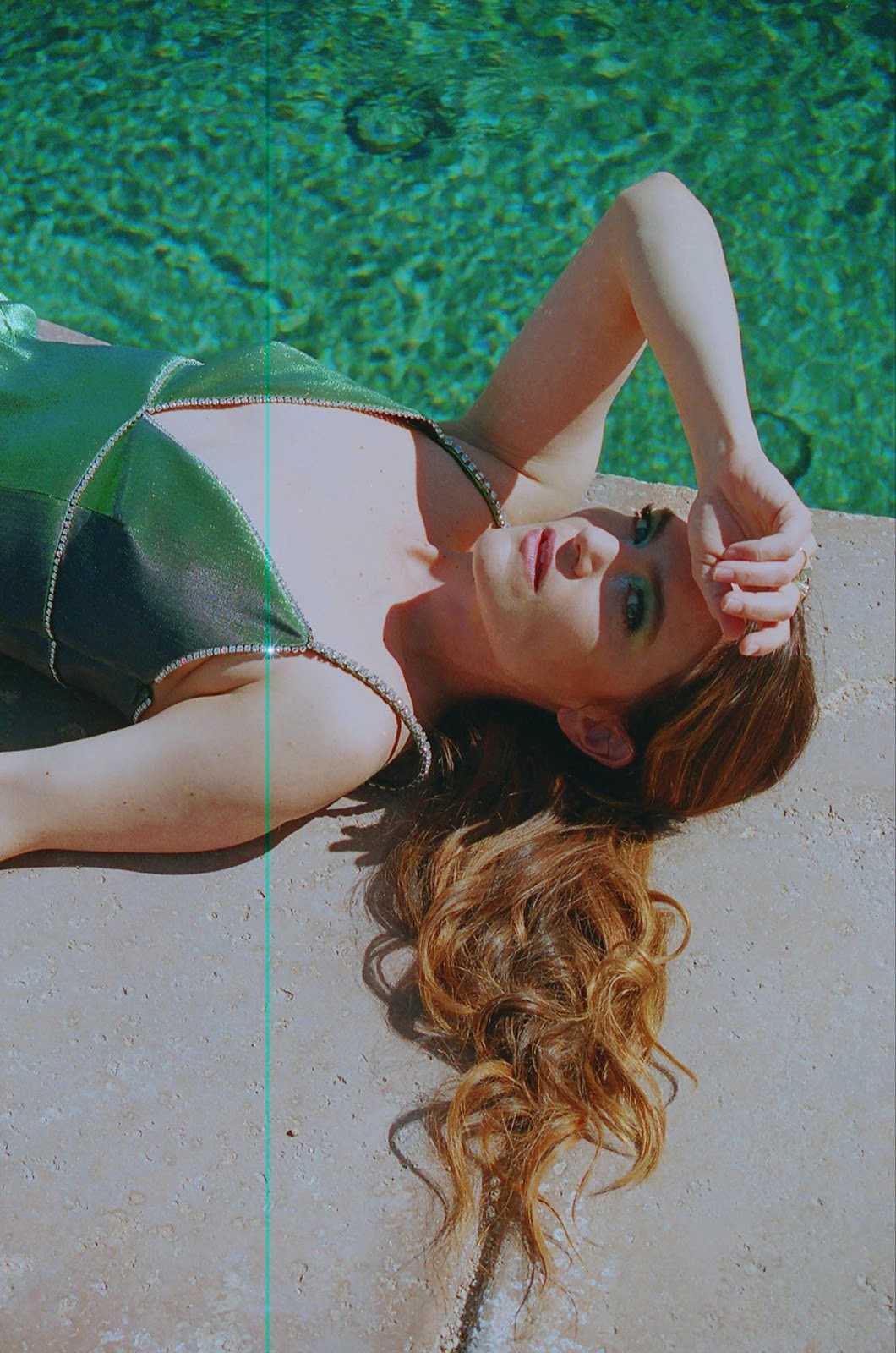 Aussie belter Julia Stone dropped her third solo album Sixty Summers, via Arts & Crafts and she's listening for the splash... "I wrote this music over so many years, and through different life experiences and moments," says Stone. "It means a lot to me to finally share with everyone these hidden stories of that time."
The album arrives today, alongside the focus single and record title track, "Sixty Summers". "Sixty Summers" is a tale inspired by Stone's early twenties, summers spent with friends on Sydney's Northern Beaches, attending parties and experiencing the visceral elements of Australian summer — "the smell of salt water and sunscreen and mangoes and dead Christmas trees." In the throes of youthful wonder, one of Stone's friends turned to her and asked, "Can you believe we've only got sixty summers left?" With its warm, reverb-soaked guitar and bright horn section, "Sixty Summers" feels like the perfect soundtrack for that time of the year. "This song is about what you do with your sixty summers. Do we waste it trying to grapple for more money and comfort, or do we live to make each other happy?"
The title track follows the formidable "Fire In Me", and "We All Have (feat. Matt Berninger)" - a tender ballad featuring the unmistakable vocals of The National's frontman. There's the dreamy, rose-coloured "Dance", the ethereal "Unreal" and, her first single in more than 8 years, "Break" is an exciting song drenched in dazzling moonlit pop. tracks join nine others on Sixty Summers, the scope of which is vast. Her first solo album in eight years, Sixty Summers arrives as a powerful rebirth for one of Australia's most prolific artists. Emerging from the wildernesses of folk and indie-rock, on Sixty Summers Stone dives headfirst into the cosmopolitan, hedonistic world of late-night, moonlit pop. The stunning album brings us the grit and glitter of the city, with all its attendant joys, dangers, romances and risks.
This is Sixty Summers: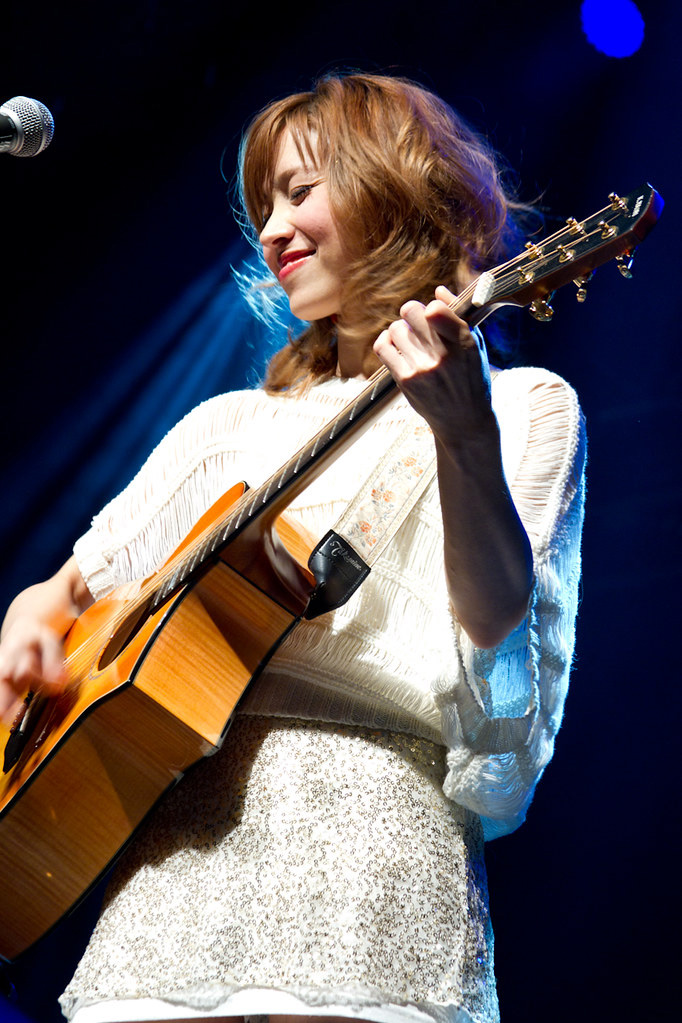 So Halifax singer-songwriter/producer Jenn Grant, who has been releasing an array of self-produced renditions of classic Canadian songs. On April 16, she launched an heartfelt video for her cover of Rita MacNeil's Flying On Your Own, and will be releasing in May a take on Blue Rodeo's 5 Days In May. Jenn recently debuted her own YouTube show last night, Jenny Town. It features original music the debut episode starring Amy Milan and Evan Cranley of STARS, Lance Sampson and Aquakulture. Jenn also launched her Patreon  for audiences to access show exclusives, free concert tickets, special behind the scenes content, fun contests, and such.
As Jenn's third release in a collection of self-produced covers of Canadian classics, it marks a full circle moment as ode to Jenn's childhood experience witnessing her mother's move to Nova Scotia that same year, and a journey many can relate to: the drive to a new place and a brave step forward into a new, undetermined life.
The video is a grabby travelogue of Jenn traversing Nova Scotia terrain, produced and engineered by Jenn at Azalea House in Lake Echo, Nova Scotia, mixed by Daniel Ledwell and mastered by Isaac Barter. The video was directed by Tessa Fleming, edited by Jenn, with assistance and filming by Favourite Hummingbird Collective - a collaborative group of like-minded artists and friends, comprised of Kim Harris, Olivia Fader, Don Brownrigg, Jenn Grant & Daniel Ledwell.
In March, Grant covered Cohen's  Bird On The Wire, featured in the marketing campaign for the new Gabrielle Byrne film, Death Of A Ladies Man, and followed with Chancellor, an inspired take on Gord Downie's original. Check them all out as Grant's does full justice to each.
Check out '5 Days In May'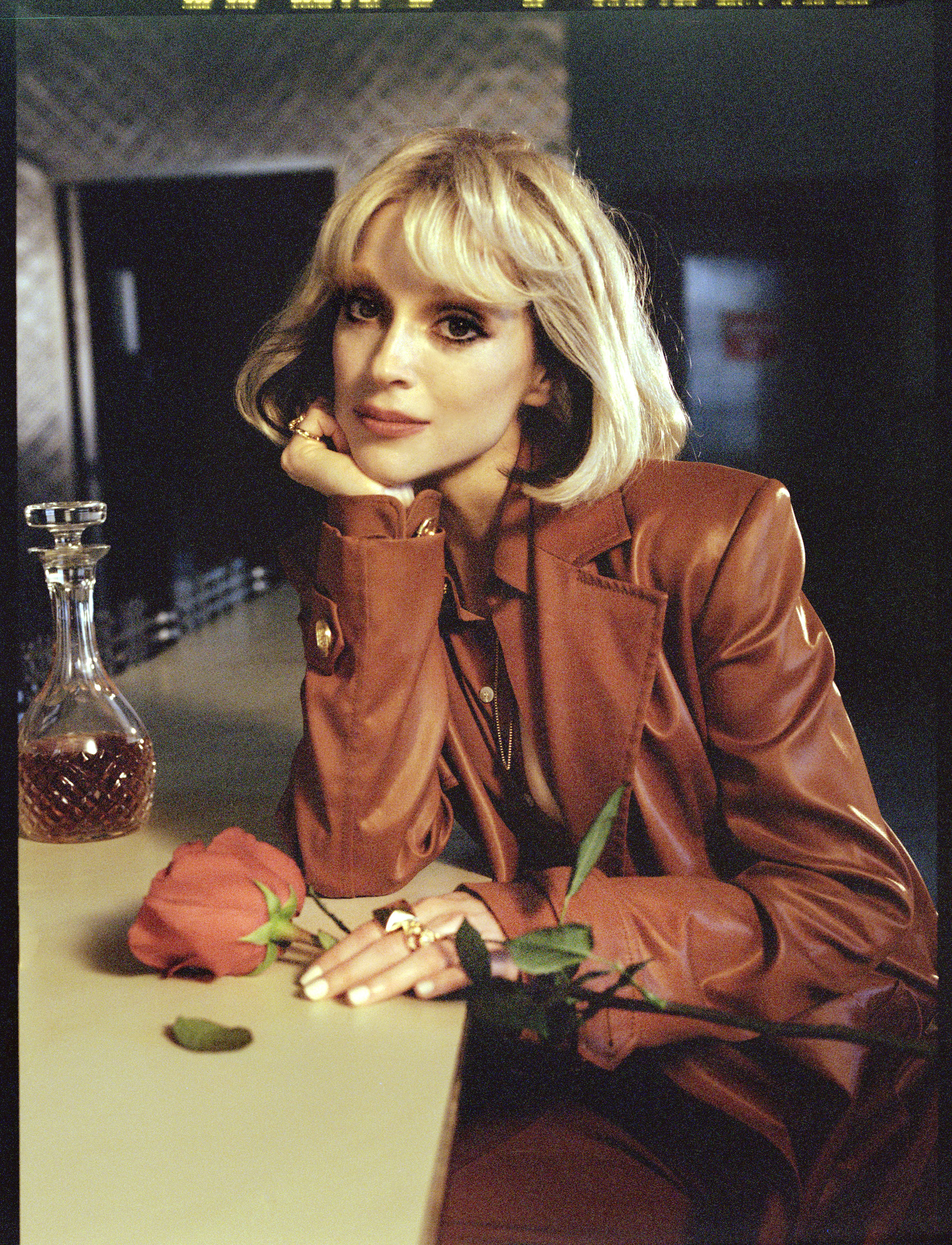 Multiple GRAMMY award winner, St. Vincent, released her sixth studio album on May 14 and we can all stop foaming at the mouth for new music from the lady. The first album since 2017, is the ominously titled, Daddy's Home.
Daddy's Home gives fans what they've been waiting for since St. Vincent's Grammy -winning, Masseducation.This album builds on her ever-evolving talents, with all eleven immersive tracks primed to draw a listener in. She began writing these songs in 2019 after her father was released from prison, closing the loop on a journey that began with his incarceration in 2010.
The title track Daddy's Home is about exactly that – she reflects upon taking her father home after nine years and this track is one of my top three standouts on the album. She recently release the lead single off the album, Pay Your Way In Pain which was inspired by down and out times living in a big city trying to get by. She chronicles the struggle of no money, no home and no one to lead on, drawing from the aesthetic of grimy early 70s New York. While previous St. Vincent albums examined what it means to live for something larger than yourself, Daddy's Home focuses on baser issues, most pressingly how one earns the right to be treated with humanity.
The lyrics on each track are outstanding in depicting real life, relatable experiences in a visceral way. This stuff connects whether you've lived it or not, as you'd expect from an artist many regard as the most consistently innovative and intriguing presence in modern music.
Her collaborations have included an album with David Byrne (2012's Love This Giant), a performance as singer and lead guitarist of Nirvana at the band's 2014 Rock and Roll Hall of Fame induction, and a 2019 GRAMMY Awards duet with Dua Lipa.
In 2017, working with co-producer, Jack Antonoff, St. Vincent created a defining statement with Masseduvation. As ambitious as it was accessible, the album broke St. Vincent into the U.S. and UK top 10s while landing at #1 on the Best of 2017 lists of The New York Times and The Guardian – and placing high in the year-end rankings of The AV Club, Billboard, Entertainment Weekly, Mashable, The New York Daily News, the NME, Paste, Pitchfork, Q, Stereogum, USA Today, and more.
In the winter of 2019 St. Vincent's father was released from prison. She began writing the songs that would become Daddy's Home, closing the loop on a journey that began with his incarceration in 2010, and ultimately led her back to the vinyl her dad had introduced her to during childhood. The records she has probably listened to more than any other music in her entire life. Music made in sepia-toned downtown New York from 1971-1975. Gritty. Grimy. Sleazy.
Preceded by a foreboding teaser, the first full broadcast from St. Vincent's synthesis of this era reaches us in the form of Pay Your Way In Pain, a slinky slab of sweaty funk – punctuated by a few examples of Clark's ability to shred vocal cords rivaling her shredding on her signature Ernie Ball Music Man guitar. The song plays like the result of time travelers from the future having booked a session at Electric Lady in the early 70s. The video for Pay Your Way In Pain, directed by Bill Benz (director of the forthcoming The Nowhere Inn, c  o-written by and starring St. Vincent), opens up  Daddy's Home 's visual world – a world in which the most forward-looking artist of an era throws herself willingly into a network TV variety hour rabbit hole. Go ahead, go down the rabbit hole with Annie Clark.
Pay Your Way In Pain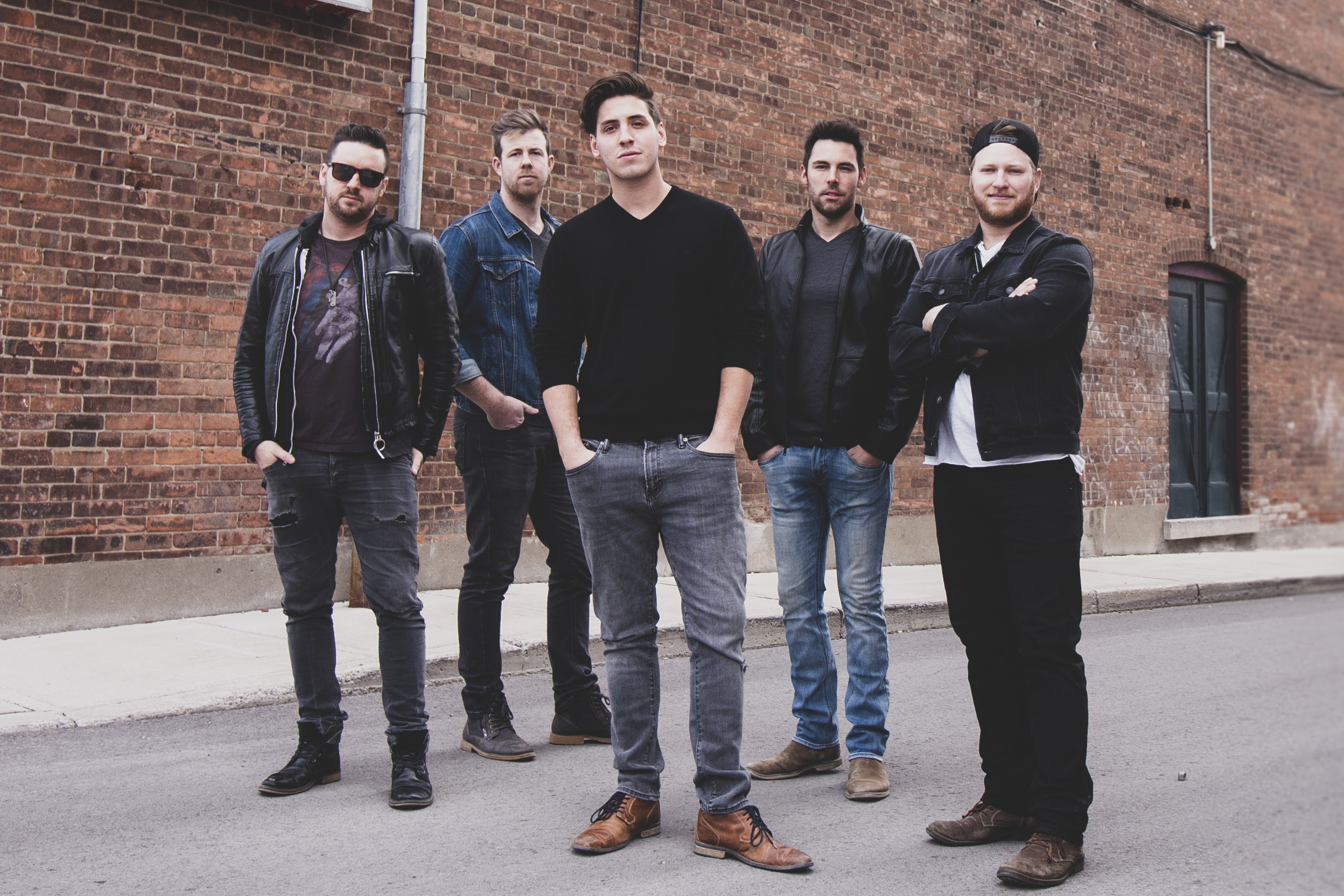 This good time's been a long time comin', says the gentlemen of River Town Saints. The Arnprior, Ontario, country/roots crew is Chris McComb (rhythm guitar), Jeremy Bortot (lead guitar) Jordan Potvin (drums), Chase Kasner (lead vocals) and Joey Patrois (bass)
"Our new track was written on a perfect late spring day. Our music has always had a party vibe, but this song steps it up a notch. Our vocalist Chase sings it as if he was there describing the setting that everyone wants on a warm and sunny Saturday afternoon. As we were writing "Long Time Coming," we thought about being on a bass boat with some other pontoon boats round, having a little party on a lake. Later that same day we went out on a couple fishing boats with some buddies on Old Hickory Lake in Hendersonville, Tennessee.
"This was one of those rare songs which only took twenty minutes to write. The writing chemistry between us and our collaborator Jason Blaine was there in full force. We started writing with coffee and ended with beer, which loosened up Chase's voice and let us capture a laidback performance.
"Here's to safe and fun hangs with friends as we approach summer!"
'Long Time' Comin'':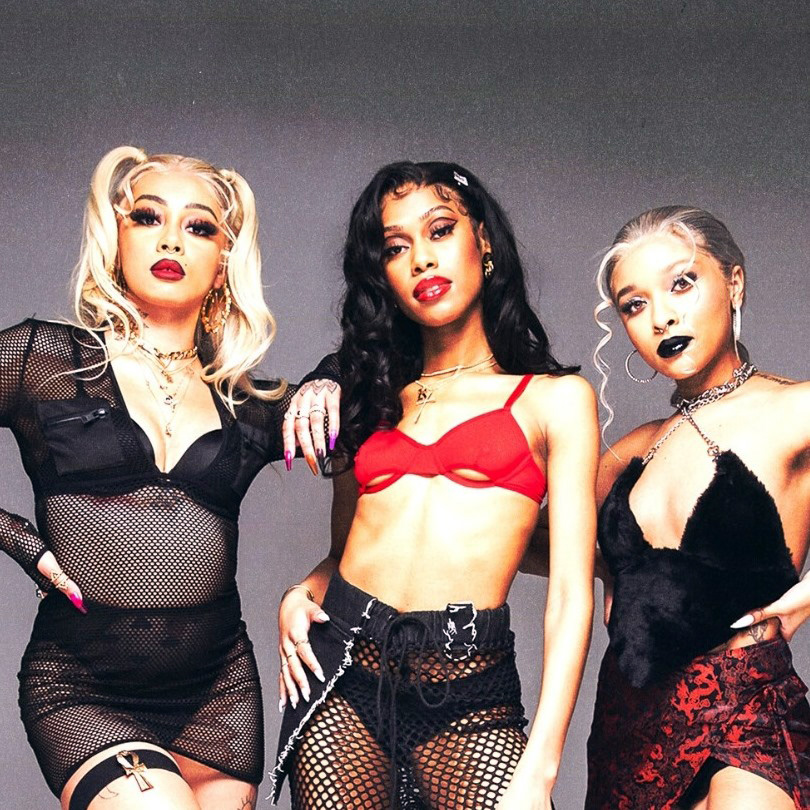 Haven't had one of these n a while so come on in, Canada's new female R&B trio, BLK. They've dropped sophomore single and video, "FWM" on all platforms. "FWM" follows the R&B trio's successful debut single, "Got It," the global-buzzing track that earned the newcomers looks from BBC 1Xtra, Flow 93.5 and a remix by Fatman Scoop.
Toronto based artists, Bexk, Lilac X, & Khatalia-Korahjay (BLK) combine their talents & vision to prove that strong women soar by sharing their strengths and maintaining their individuality. The style is unabashed sexuality and fearless individualism and comes naturally to the girls. "We're not trying to chase a certain vibe, sound, or look. We are just, BLK."
Each member of the multi-talented girl group writes, produces and performs. The girls agree that the relationship was special from the beginning; and the talent and creativity produces music that will give them a seat at the table. "FWM" is proof positive.  In the tradition of Destiny's Child and TLC…  BLK's chemistry works like blowing up shit in chemistry class and getting away with it. Big fun. Looking to hear more from them.
FWM (audio only)
Self-titled debut EP dropping, July 2021. 
Support the music. Wherever you find it. Support your local food bank.