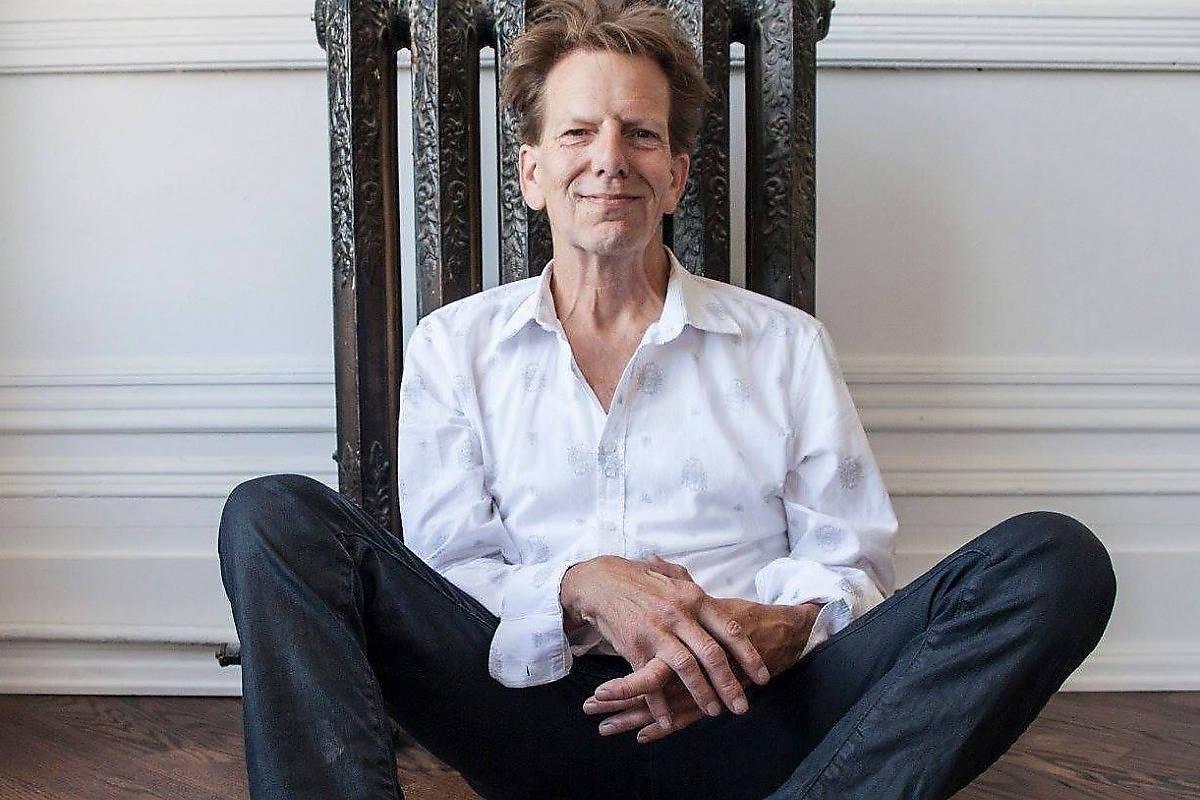 Fri Jan 08, 2021
This week we spotlight Second Harvest Central Food Bank 1450 Lodestar Road Unit 18 Toronto, Ontario
Tel: 416-408-2594
email@secondharvest.ca
Member agencies have been coping with the new realities of providing emergency food relief during COVID, whether it's changing their community dining programs to take away meals or offering prepared hampers instead of food bank access. Many agencies have closed their doors, which has put further strain on the food resources of agencies that have remained open.
Support your local food bank. The need is dire.
The punk's punk, Art Bergmann is now a member of the Order of Canada. Tell me it still ain't 2020. Dude was the walking, singing, shouting face of punk, rubbing people the wrong way for the right reasons, creating a nationwide conversation among punknation and oh, influencing the Canadian punk sound, his current iteration of which can be heard on 2020's Christo Fascists single.
Bergmann, who now lives in Rocky View County, Alberta, has been made a Member of the Order of Canada "for his indelible contributions to the Canadian punk music scene, and for his thought-provoking discourse on social, gender and racial inequalities."
"Thanks for the well wishes, friends," Bergmann tweeted on (Dec. 30). "Canada is changing; to award someone like me with the keys to the empire is a courageous move, hah!"
Check Christo Fascists: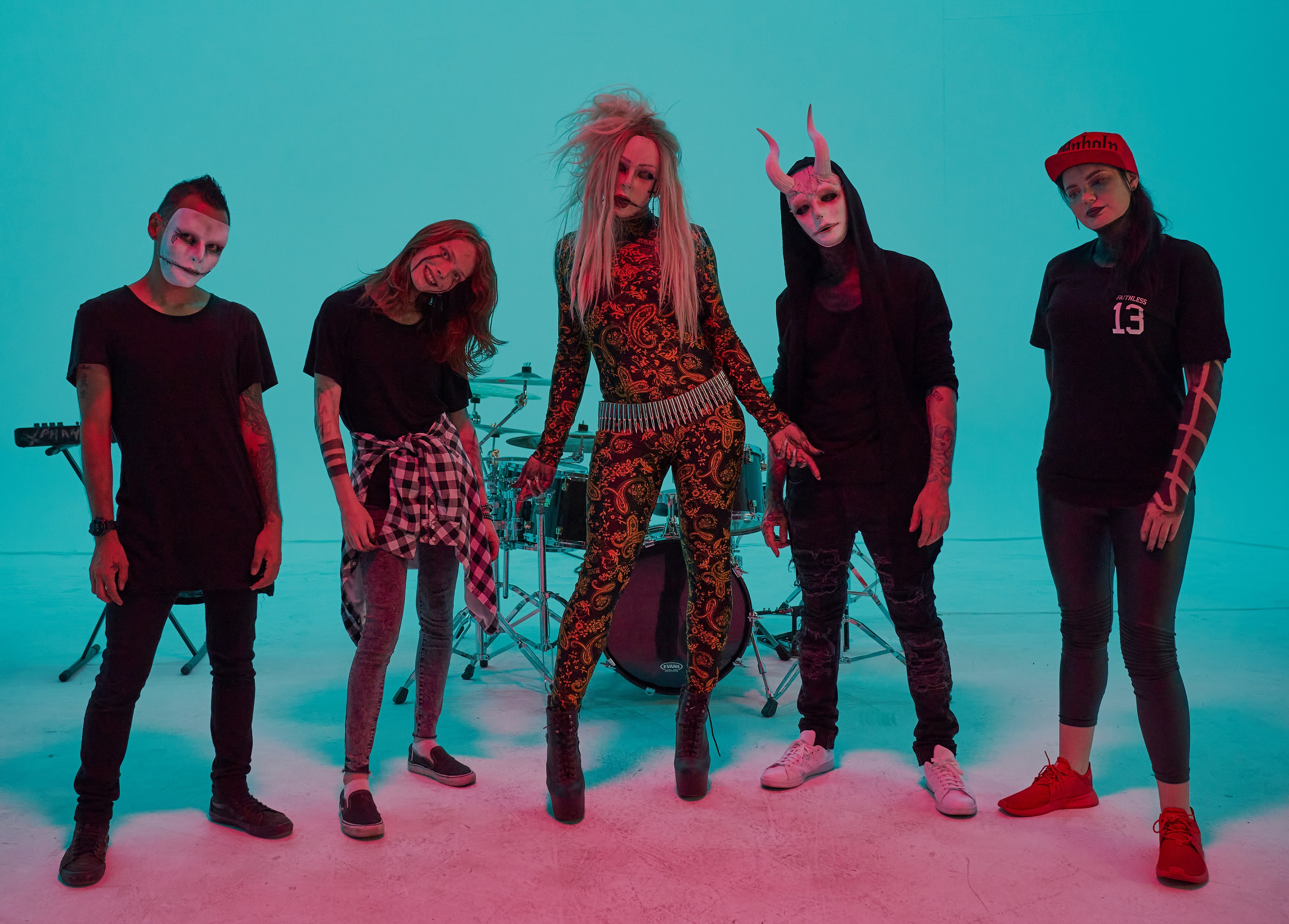 Break out the hairspray and spandex! Toronto's Phantom High are debuting their latest single "Black Divine" on Metal Injection right now.
Phantom High has amassed several singles and an EP since their inception in 2017, putting a glam core twist on Lady Gaga, Bryan Adams, and Childish Gambino tracks as well as shaping their own originals. Coined as "ironic pop back from hell", the sextet will entice those looking for something very different from the traditional rock aesthetic. Look past the mask for a cathartic release, anthemic melodies, heavy guitars, and widescreen soundscapes, with honest unfiltered lyrics riding atop. The lyrics and inspiration behind "Black Divine" resonate in a special way for vocalist Peril Erinyes:
"Taken from ancient Egyptian culture, "Sacred or Divine Feminine", which referred to aspects and/or traits of artistry. Mine was dark, hence the addition of "black". It's essentially the title I'd given the "closet" I was in, the music and dreams of becoming my true self, were what kept me from ending my life, despite how poor, how alone, and how sick or abused I was, there was always my "Black Divine" to close my eyes and fall into its promise, like a symbiotic possession."
Phantom High is purely an experience, a real-life exorcism every time they go on stage. Passion, musicianship, catchy riffage and over the top antics await anyone who craves to witness such a spectacle.
Check 'Black Divine'
For fans of Goth, glam, nu-metal and outa control makeup, available on Bandcamp, Spotify, Apple Music, Amazon.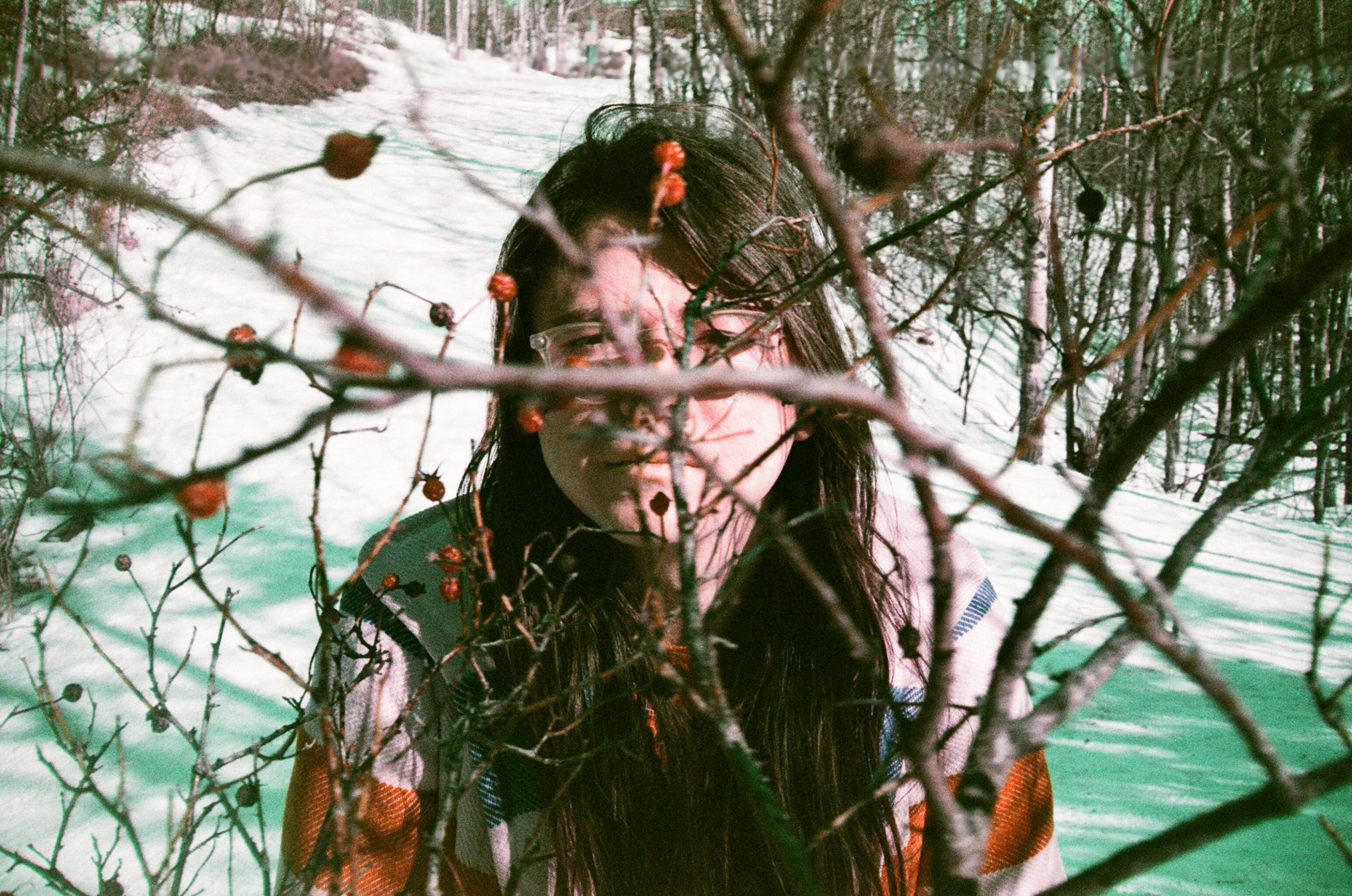 Back on December 4th, experimental electro composer Matthew Cardinal shared the new video for "Dec 4th" from his buzzed on debut album, Asterisms, out now via Arts & Crafts. The LP is a trippy collection of ambient electronic audio journal entries that crystallizes moments in his life. The video was produced by director SCKUSE (Stephanie Kuse) and follows the established trajectory of her video entries for "May 25th," "May 24th," "July 23rd", and "Mar 12th," with distinct natural elements finally emerging from the abstract beauty of images processed through an old TV.
"The bed of the track is a bubbling filtered synth sound which is sequenced in a somewhat random way," says Cardinal. "On top of that I added some more 'cello' courtesy of my sampler and my mooshum's fiddle, Roland organ swells, and descending Moog bass. A sound I made sings on top about halfway through the track. I recorded this in the evening, sitting on my living room floor."
Check 'Dec. 4th'
Known for his work in nêhiyawak – the moccasingaze trio whose debut album nipiy was nominated for the 2020 Polaris Music Prize Shortlist and JUNO Award for Indigenous Album of the Year – Cardinal's first solo full-length explores "captured moments of experimentation and expression . . . asterisms drawing attention to where I was musically, mentally and emotionally at very brief passages of my life."
Calling to mind the luxurious minimalism of Brian Eno, Erik Satie, Steve Reich, and Glenn Gould, and the swirling influence of Fennesz, Jim O'Rourke, Boards of Canada, and Slowdive, Cardinal creates a glacial, airy sonic universe that is personal yet evocative, a subtlety that stays with you. The album opening "Dec 31st" glistens with the crystalline climate synonymous with the day, while the album closing "Jul 23rd" ranges into Postal Service territory at the height of summer with a pulsing bpm that punctuates the amorphous map of moods that makes up the record.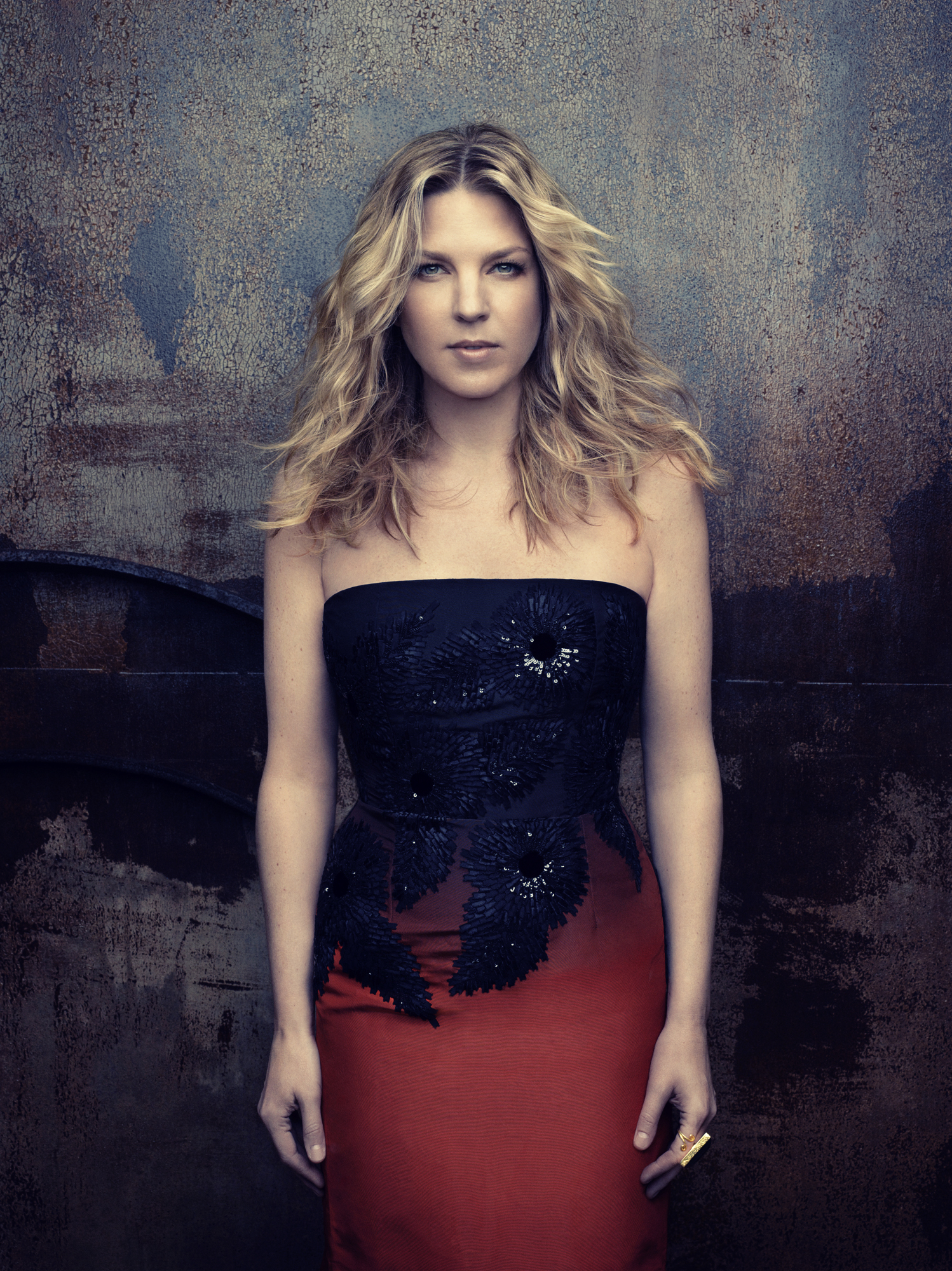 "I would like it if people listened and interpreted the music anyway they want to. I don't think these songs need a narrative, and I think certain moods come through some of the tracks, while other moods might only be heard by individual listeners."
Cardinal found the title Asterisms to be the perfect encapsulation of the record he made. In typography, a near-obsolete character used to draw attention to a passage, and in astronomy, a visually obvious pattern of stars, asterisms connects the tangible and the intangible aspects that define this music.
Asterisms is out now on digital and vinyl formats.
Took my sweet time getting to this one. It's music that needs to be savoured and takes a special time. So here we are with Diana Krall's new album, This Dream Of You. Krall produced the album, it was mixed by Al Schmitt; together, they achieved a notable intimacy and immediacy. Krall worked with friend and long-time creative partner, Tommy LiPuma, to record the project in 2016 and 2017. Mr. LiPuma passed away in 2017 at the age of 80. The album has multiple ensemble settings, from a quartet to a duet. The quartet is long-time colleagues, John Clayton on bass, Jeff Hamilton on drums, and Anthony Wilson on guitar. For the trios, bassist Christian McBride and guitarist Russell Malone join Krall on "Autumn in New York" and "There's No You." A series of duets feature Krall and bassist John Clayton on "I Wished On The Moon" and two vocal selections: "More Than You Know" and "Don't Smoke In Bed" with accompaniment by pianist Alan Broadbent. Broadbent also provided the string orchestration for "But Beautiful" and string arrangement on "Autumn In New York." For the Capitol Studios session, the ensemble features guitarist Marc Ribot, the fiddle of Stuart Duncan, and a rhythm section of Tony Garnier on bass and Karriem Riggins on drums. This ensemble can be heard on the tracks "Just You, Just Me," "How Deep Is The Ocean," and the Bob Dylan song, "This Dream Of You," on which Randall Krall plays the accordion and Diana sprinkles handfuls of sparkling notes like dewdrops on the grass of a Denman Island morning. Yeah, lots to savour.
Diana does Dylan's "This Dream Of You": yout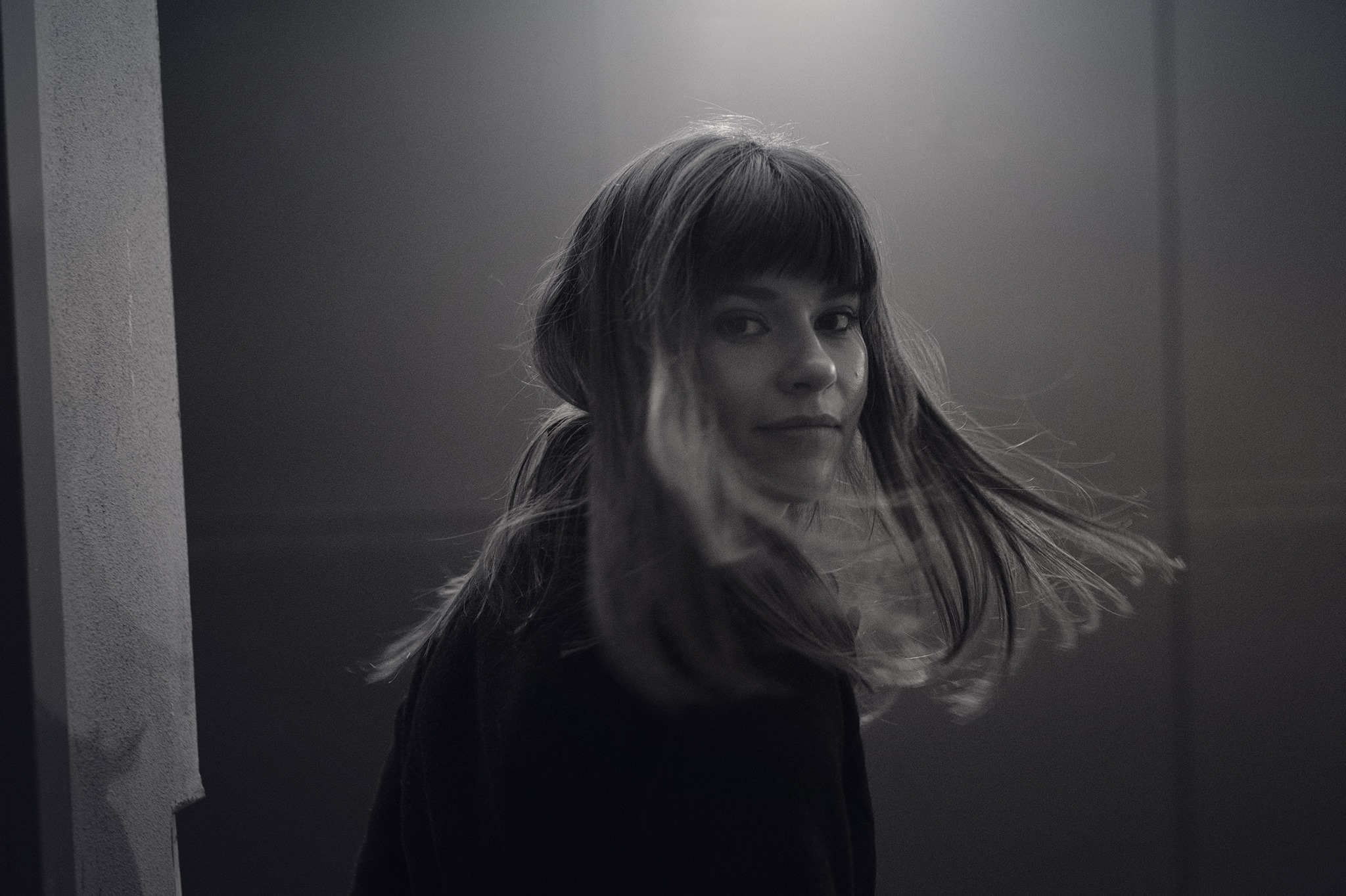 The tide is high right now for Edmonton born, now Stratford, ON-based alt-pop artist Andrea Rankin. Her debut album of sparkling and searching songs, Tides, is just out and getting noticed.
 "This is a collection of songs that explores how our lives come to us in cycles… Or in seasons…," Rankin muses. "We think feelings will stick around forever, but they crash like waves on the shores of our lives and move back out to the sea."
An esteemed actor, singer, songwriter and pianist, the multi-talented artist has crafted a unique and contemplative approach to her indie alt-pop sound.
Now comes Tides, a six-track sojourn through sensitive and cathartic observations of rugged themes around regret, falling in love, asking for help, and healing.
"This album feels like a time capsule, or a photograph, There are breakups, moves, travels, new loves, growth, old friendships, and time in these songs. As a classically trained singer and pianist, I steered my proverbial 'ship' in an entirely new direction on Tides. I explored ethereal, delicate vocals and waves of playful arrangements with keyboards and synth."
Recorded at True North Recording Studios, the album was produced by Jesse Northey (Jesse & The Dandelions, Victory Pool, MGMT). "Jesse is an incredible producer, musician, and friend," Rankin shares of Northey and their collaborative creation process. "Working on the album, it was just the two of us in the studio so we took our time drinking coffee and catching up.
"This allowed us to approach each song with curiosity and humour. For "The Party," that meant considering how "sometimes people enter our lives like it's a house party," Rankin says. "They trash the place — our hearts — and then leave before cleaning up their mess. It's painful.
"Other times, we are that person to someone else. We're all capable of being both the organ and the knife. This is true in relationships with others and also with ourselves. It can be difficult to make friends with yourself."
Speaking of friends, Rankin penned "Blush and Bloom" for one who was experiencing a hard time. "I wanted it to feel like sun streaming through a window, or someone helping you get out of bed on a cold winter morning. I wanted to remind her of the beauty in simple things.
'Dizzy Moon' is about falling quickly for someone and not being sure if they're going to catch you. It's about trusting someone before you're sure if they can be trusted. It's about wanting to know if someone is going to be a fleeting presence in your life or an anchor; not knowing if someone is 'prose or a poem' or a 'lighthouse or a porch light.'"
"Heal" is about "developing a relationship with someone when you've both been hurt before. It's about the fear of trusting someone and loving again and how, and the wondering of 'if this will be love that heals or hurts you,' and if this is the person you want to figure that out with."
The album rounds out with "White Flag" and "Fine." "This song is about a breaking point. It's about admitting you're hurting and can't do it alone. It's also about seeing collective, societal pain; I wrote it after the 2016 election and after I moved to a new city alone.
"Fine is about finding comfort in leaning on someone that's really there for you. It's about that feeling of being understood — either in a relationship with someone else or with yourself. It's about knowing that you're seen and loved, without conditions.
"In all, I hope these songs offer some comfort if the tides get too high," Rankin extends. "I hope they're a reminder that, in life, they're only waves. They will wash away, and a new one will come."
Come to 'The Party' here: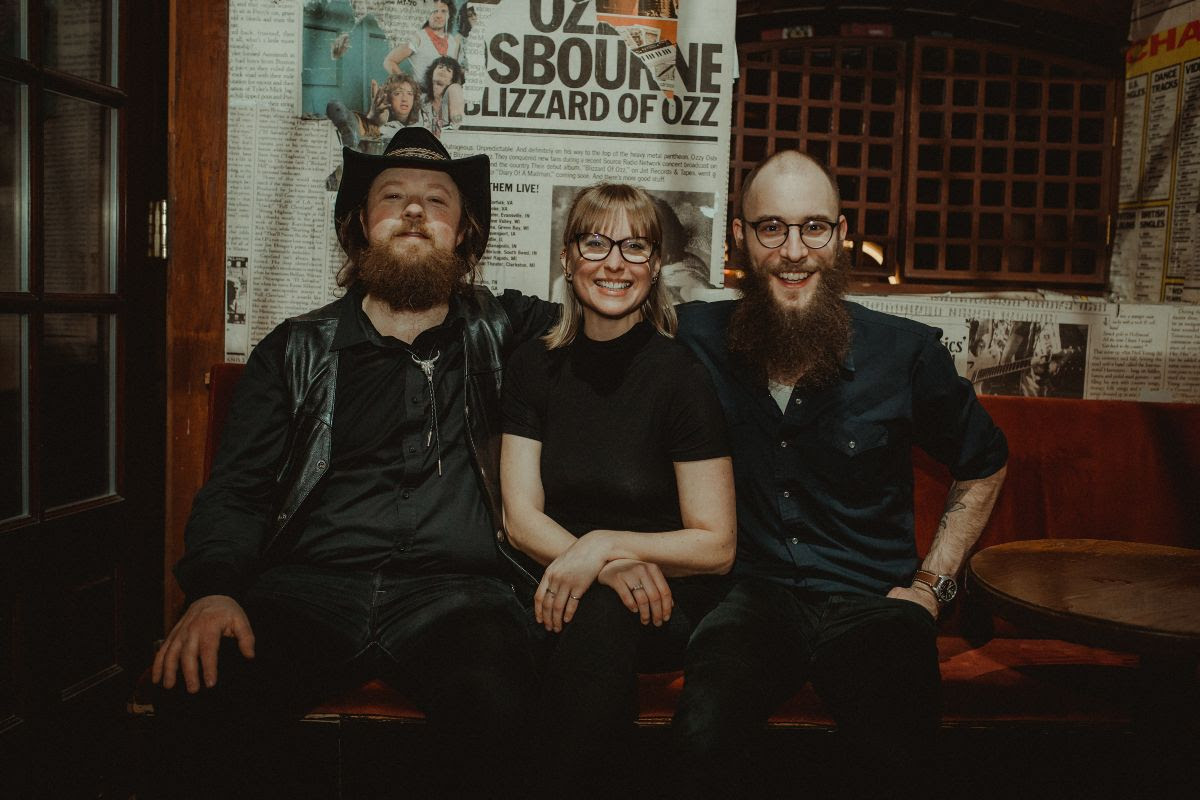 After displaying the lighter side of her songwriting with "Mountains," the uplifting first single from her album Bring Out Your Dead, Vancouver's Leah Barley reveals some of the album's darkness with a new lyric video for the title track.
Leah has been excited to return to playing live since releasing Bring Out Your Dead in October, and perform its eight stirring original songs in the spirit they were recorded with her longtime collaborators, violinist John Kastelic and multi-instrumentalist Ross Christopher Fairbairn.
She explains, "Each song has its own interesting story for me, but some of them have a deeper emotional context and an exposed honesty. It made writing them therapeutic and terrifying at the same time."
Bring Out Your Dead almost perfectly balances Leah Barley's distinctive songwriting, from the rousing boot stompers "I Wish" and "Drinkin'' to the chill-inducing "Rise" and "The Doctor." It's all a product of Barley's love of old-time country and bluegrass, which inspired her to pick up the banjo in her early twenties while living in Canmore, Alberta.
After a couple of months getting her feet wet at open mic nights, she released the first of three EPs in 2010 after moving to Vancouver. Since 2013, Barley has played in many parts of Canada, both solo and with other bands on the festival circuit, and was a featured performer at JUNOfest 2018, as well as on CBC Music.Bring Out Your Dead is available now on all streaming platforms, and for purchase via Bandcamp and leahbarleymusic.com.
Joel Plaskett is back with another visual for his latest project 44.
Watch the live off the floor video for the album's last song, "A Benefit 4 Dreamland":
Shot at his studio New Scotland Yard in Dartmouth, Nova Scotia, the performance features guests: Rose Cousins, Ana Egge, Mo Kenney, Erin Costelo, Reeny Smith, Mahalia Smith, Micah Smith, Asa Brosius, Benn Ross, Chris Pennell, Ian McGettgan & Bob Hoag. 
Recorded pre-pandemic while people could safely congregate in big groups, Joel reflects on the making of the song and session saying, "Just over a year ago I was on the home stretch of finishing 44. This is the recording of the project's last song, "A Benefit 4 Dreamland," filmed on Sunday, November 17, 2019. It was an amazing experience recording this song live off the floor into a single microphone (Bob Hoag's old RCA 44 that he brought up from Arizona for the occasion). So many great musicians and friends in the room as you'll see."
Released this past spring 44, is a set of four, 11-song albums that represent the most elaborate and creative endeavor of his multifaceted 26-year career. The project earned him critical acclaim and earned a spot on this year's Polaris Prize long list. Best of luck.
"Masamaki, when the big fish slide from great waters to small lagoons trouble happens.
"It's a song about where we at this moment of our life time, wars, sickness, poverty, lies, systematic racism, racism at its existence, police brutality, injustice, struggle for peace,recognition and liberty, love as one people, hate, merciless murders, hunger, disasters, environment, and time of truth of things."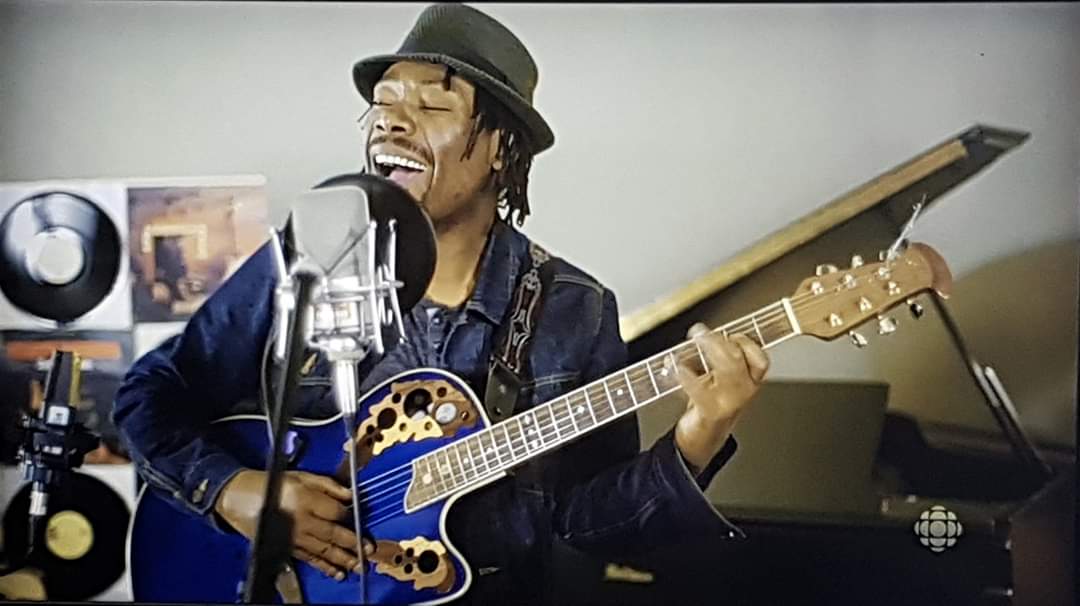 The speaker is Kenyan multi-talent Adam Solomon and the music is all about Kenyan guitar blues sprinkled with rock guitar magic dust. Being that Solomon's career has made him familiar with the multitude of guitar styles within African music, on Masamaki elements of Caribbean soca and Congolese soukous bubble up in the stew. Throw in handclaps, hip shaking percussion and energized vocals and Masamaki, is one helluva fun protest song. Available on Spotify et al.
Check 'Masamaki'  here:
Support the music Support your local food bank.