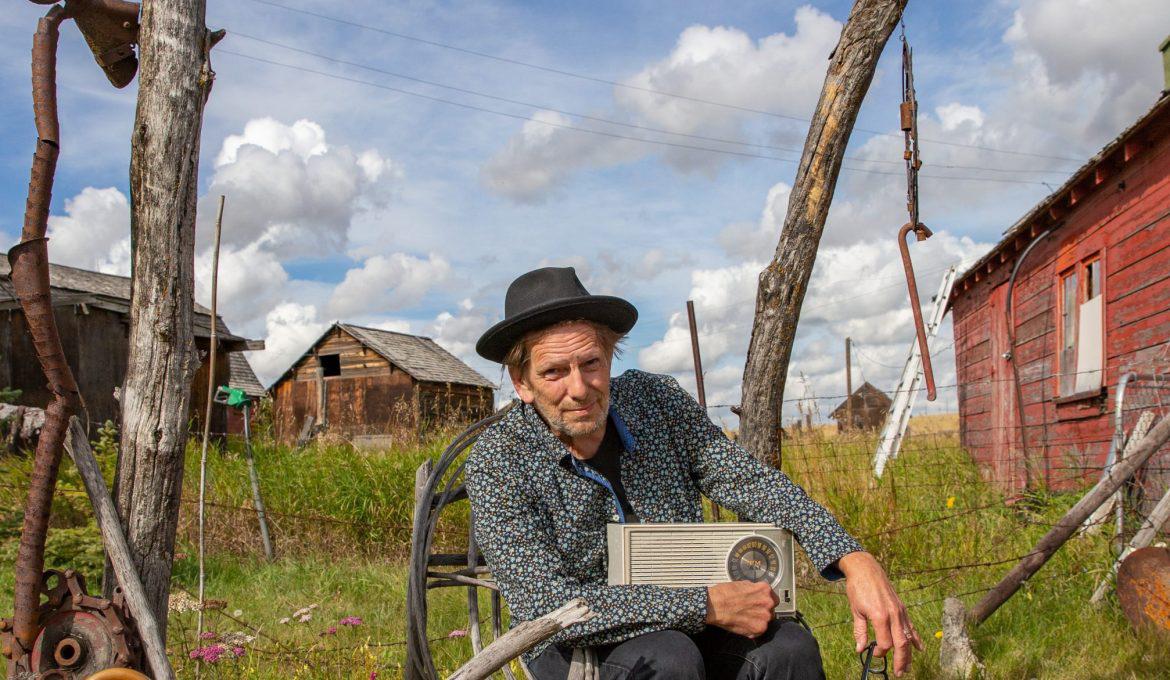 Fri Jun 04, 2021
This week we spotlight Beeton Cupboard Foodbank at St. Michaels All Angels Church.611 St. Clair Ave. West. (416) 653-3593. Our outreach program remains a high priority at this time. The Beeton Cupboard Food Bank is an essential service and will continue serving our community on Wednesdays. Steps have been taken to adjust service delivery in line with up-to-date Public Health advice.
Open 11:30 - 12:30 on Wednesdays
Yes, Art Bergmann's new album, Late Stage Empire Dementia is indeed the masterpiece everyone says it is. From beginning to end, Art trains a searchlight on societal ills from all over the planet and their accompanying horror shows. From the opener Entrophy  in which he traces a straight line with crooked intent from children fleeing the Russian-Ukraine war of 1923 to Alan Kurdi, the Kurdish baby lying dead on a Turkish beach in 2015 and cites us all as refugees from somewhere or something, to the stripped down, solemn tones of If … Animals (The Anthropocene) in which Art bemoans the fate of animals at the hands of man, the Super animal, and it doesn't end well or reek of promise for the future. Nor does Art hold out any false hope. The musically whimsical Los Desaparecidos looks at the southern refugee crisis in the U.S, how it got that way and who profited from it, looking at United Fruit Company, while Amphetamine Alberta comes on with a teeth grinding intensity and Bergmann warns the drug fatalities in waiting, "You're just babies, don't let despair be your suicide/Rebel or die inside." Warning. If in this time of uncertainty etc., you crave songs of facile comfort or reassurances it's gonna be all right, this is not for you. All killer, no filler, album of the year.
"It's a story of one beautiful day in the south, but it's also a bigger story about the life I'm fortunate enough to live as a touring musician. Last year's lockdown really drove home how much it means to me to be able to travel around, exploring new places and meeting folks from all over. I wrote this song as a tribute to one night in Birmingham, but I'm releasing it as a testimony to the troubadour lifestyle. I've been recording a big batch of new songs during this hiatus. I hope you'll give this first one a listen." Suzy Bogguss
During the 1990s, when country radio opened its doors to folk, roots, and rock, GRAMMY winner Suzy Bogguss sold 4 million albums with an impressive string of hits. She had never fit comfortably into "aw shucks, it's a beautiful day in the neighbourhood" school of country music, so when the genre began to spread its wings to include roots and Americana, Suzy found wider favour.
She continues to record and tour and new single, 'Sunday Birmingham' ticks all the right Bogguss boxes, and should help her win new audience as well as cosy up to the core fans.
Bogguss began her career in the 1980s as a solo singer. In the 1990s, six of her songs were Top 10 hits, three albums were certified gold, and one album received a platinum certification. She won Top New Female Vocalist from the Academy of Country Music and the Horizon Award from the Country Music Association.
During the summer of 2016, Bogguss conducted a celebration via her Suzy Bogguss Music Facebook page, of the 25th anniversary of the release of her Platinum selling Aces Album in 1991. Aces also was her break out album which brought her serious attention on Country Radio and secured her future on Capitol Nashville for several more albums. In 2016, she released a new re-imagined and rerecorded version of the album entitled "Aces Redux." The album takes a more acoustic and simpler production tack that the original which also reflects her more recent touring lineup as a trio with Charlie Chadwick (stand up bass) and Craig Smith (lead guitar).
Suzy is warm as the lazy river flows on 'Sunday Birmingham' :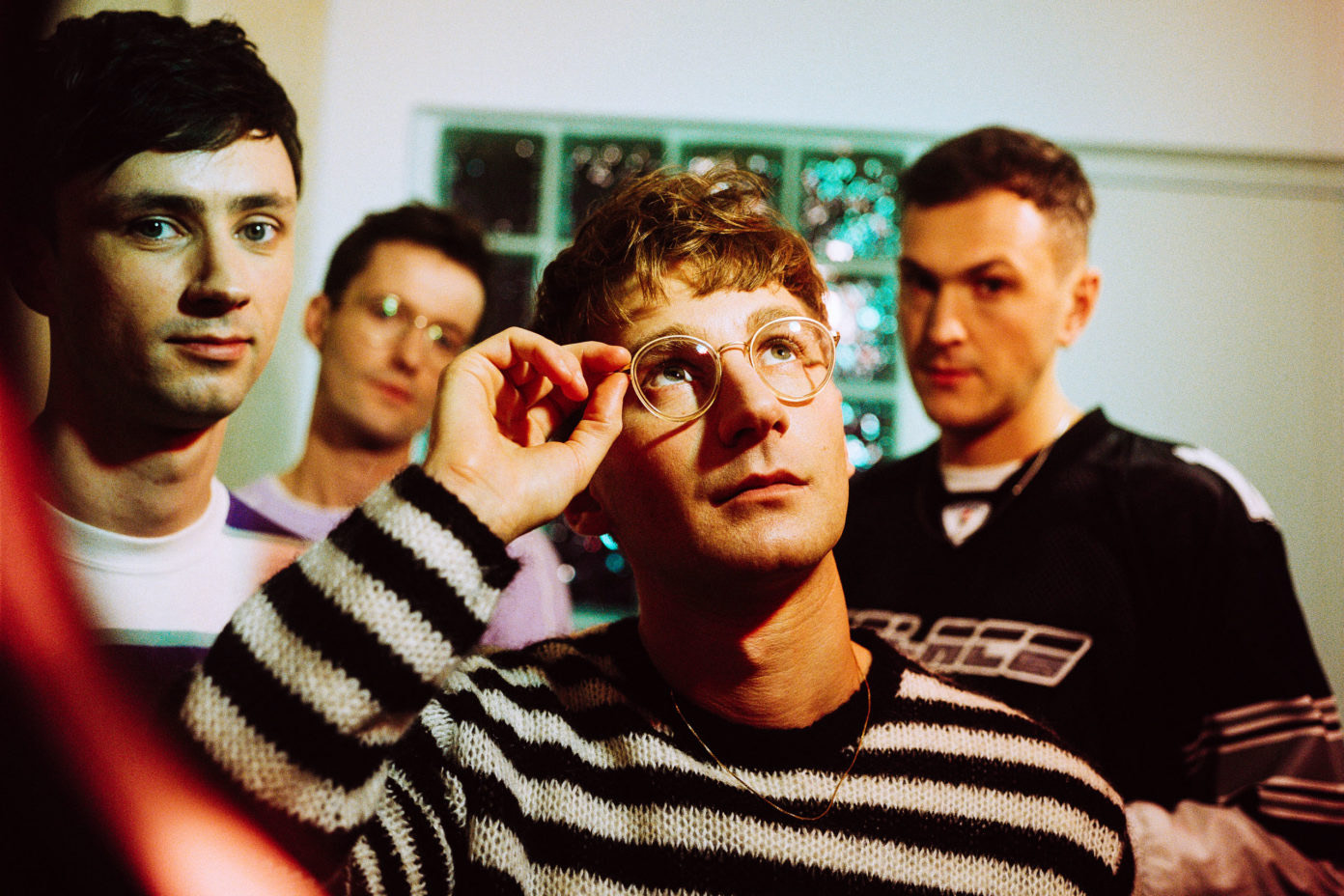 With the pandemic receding, looks like Glass Animals will get a second chance for a proper release and tour of their acclaimed 'Dreamland' album. The Brit rock unit led by singer, songwriter, and producer Dave Bayley, includes childhood friends Joe Seaward, Ed Irwin-Singer and Drew MacFarlane. Bayley wrote and produced all three Glass Animals albums. The first, Zaba (2014)  spawned the single "Gooey", which was eventually certified platinum in the United States. Their second full album, How to Be a Human Being, received generally positive reviews and won in two categories at the 2018 MPG Awards for UK Album of the Year and Self Producing Artist of the Year, as well as a spot on the Mercury Prize shortlist. The third, Dreamland, their first fully autobiographical album (Bayley had said he felt it was selfish to write about oneself), included the single "Tokyo Drifting'. Glass Animals are known for their live shows, where they play re-worked, dance-heavy versions of their songs.
Glass Animals wear their politics on their scheduling dates. Dreamland was to have dropped in July 2020 but in June, the band announced the album had been delayed, in order to "keep focus on the Black Lives Matter movement and the discussions taking place around racism and police brutality around the world." Dreamland was released on 7 August 2020 via Polydor Records; in an interview with Atwood Magazine, Dave Bayley explained, "I guess the goal with this record was to make something that was incredibly honest and incredibly us".The album entered the UK Albums Chart at number two.
Dreamland is the band's first album since How to Be a Human Being (2016) and was conceived in the aftermath of their drummer being involved in a near-fatal collision in July 2018. The album features Bayley's heavily autobiographical lyrics, a radical difference from the band's previous work. It derives musical and lyrical inspiration from Bayley's childhood in Texas, particularly from the popular culture and media of 1990s and early 2000s America. The album is structured around a series of interludes of audio from Bayley's childhood home videos. Dreamland was influenced by the R&B and hip hop music from the early 2000s, and features an appearance from American rapper Denzel Curry.
'Tokyo Drifting, featuring Denzel Curry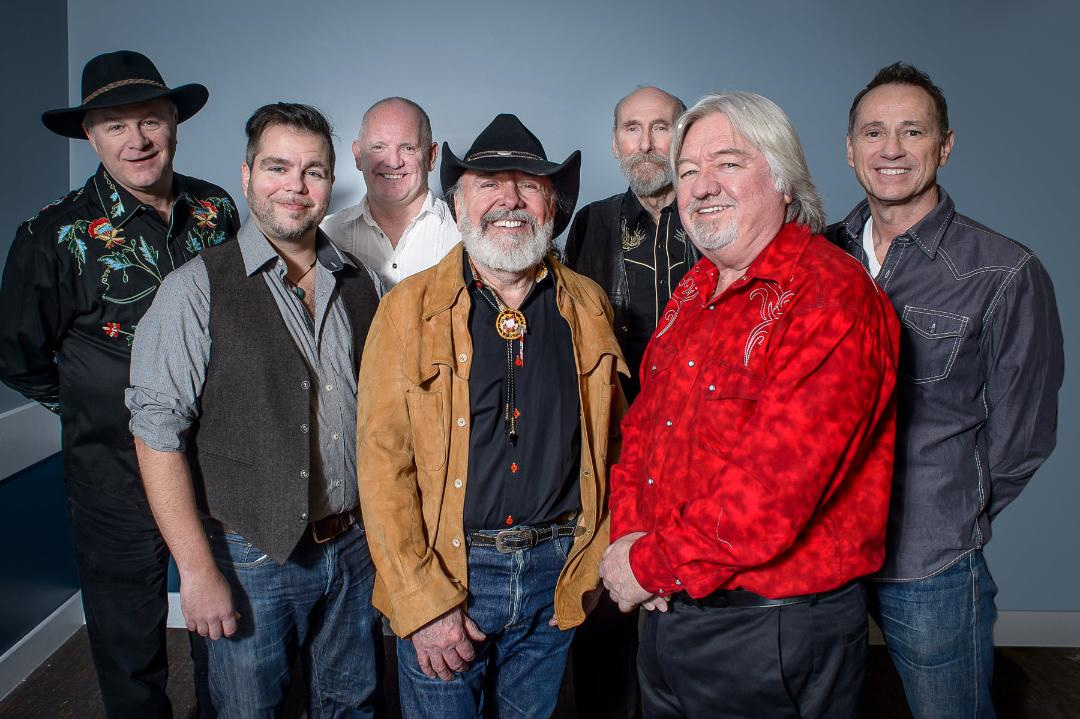 New music from country rockers of the Golden Age. Heck, just being signed to seminal label Capricorn Records gives The Cooper Brothers serious cred. They are back with a heart-warming single, "Follow Your Heart, "from new album Radio Silence, which has nothing to do with the Blue Peter debut album of the same name.
The pandemic has created some unique challenges over the last year, especially for parents, who have been forced to work full-time from home and look after their kids 24/7. They may not see it now, but perhaps it will be one of the silver linings of the pandemic, as family bonds grow stronger from the extra time spent together.
Songwriter Dick Cooper says: "I wrote this song for my daughter, but it's for any parent out there and the special bond that grows between them and their children. Try to appreciate the extra time you have with your kids during these crazy days we're living right now. It all goes by so quickly."
The Cooper Brothers first gained international attention when they signed with Capricorn Records (famous for producing several of the most popular southern-rock acts of the time, including The Allman Brothers and Marshall Tucker Band). Over the next few years the Cooper Brothers released two albums under the Capricorn label, the eponymous Cooper Brothers and Pitfalls of the Ballroom.
In 1980, "The Dream Never Dies" also earned an ASCAP Award as one of the most performed songs on U.S. Radio.
The band has toured relentlessly with such artists as The Doobie Brothers, Joe Cocker, Charlie Daniels and the Atlanta Rhythm Section, generating good word every time.
Simply picked and warmly sung, there's not much southern rock here and lotsa cozy, loving Canadian vibes.
'Follow Your Heart':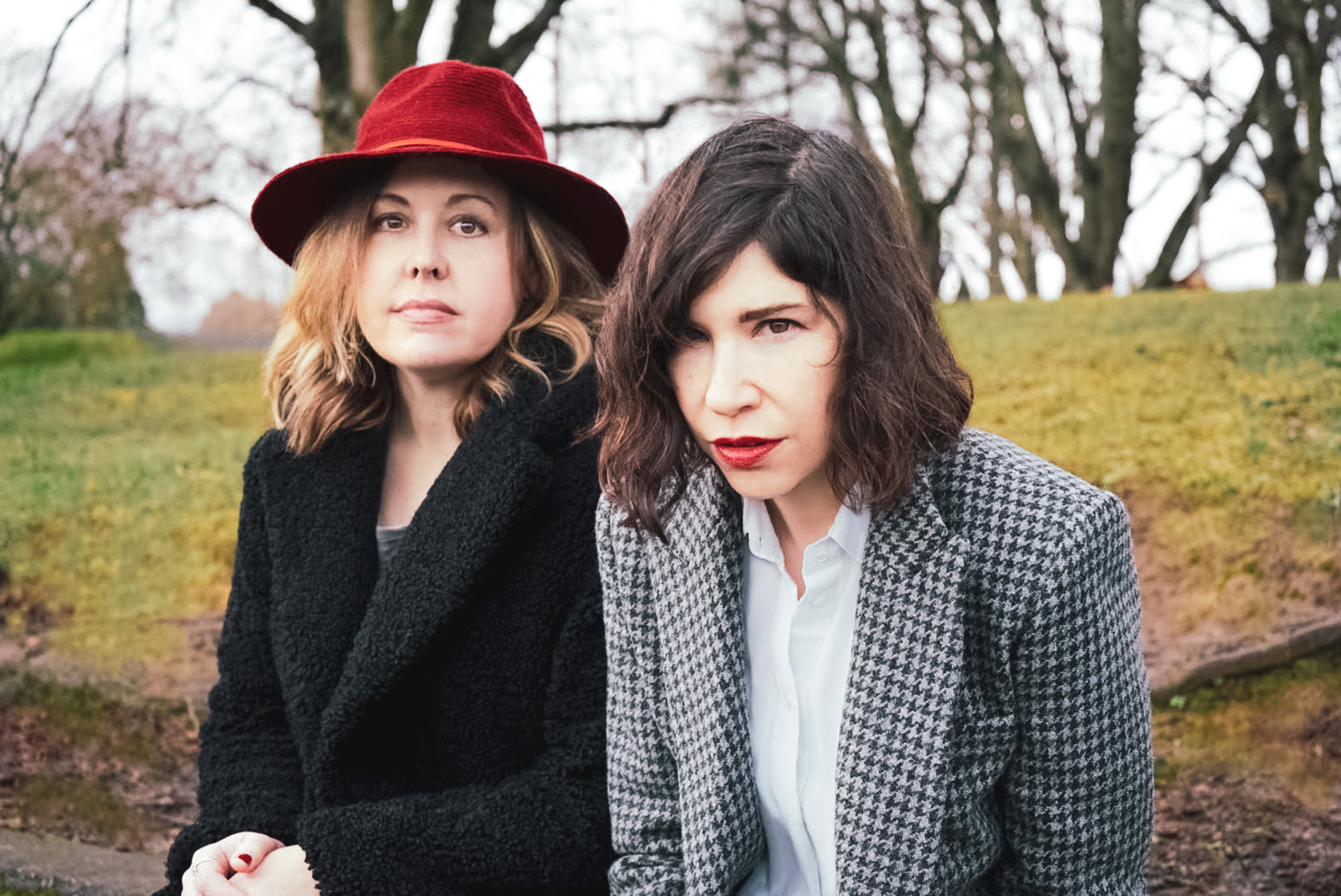 Sharply dressed shit disturbers Sleater-Kinney gots new album and the loveable post-Riot Grlllz have lost none of their disdain for the system.
The band's current lineup features Corin Tucker (vocals and guitar) and Carrie Brownstein (guitar and vocals), Sleater-Kinney originated as part of the riot grrrl movement and has become a key part of the American indie rock scene and well known for its feminist and left-leaning politics. Kinda like an altrock Dixie Chicks.
So it is with tongue in cheek that new album Path Of Wellness, out June 11th, should be approached,  Sleater-Kinney's 10th studio album was recorded in Portland, Oregon during the summer of 2020 - against a backdrop of social unrest, devastating wildfires, and a raging pandemic. It's music for an imagined togetherness. This marks the first Sleater-Kinney album produced by the band members themselves.
Check the hooky "Worry With You: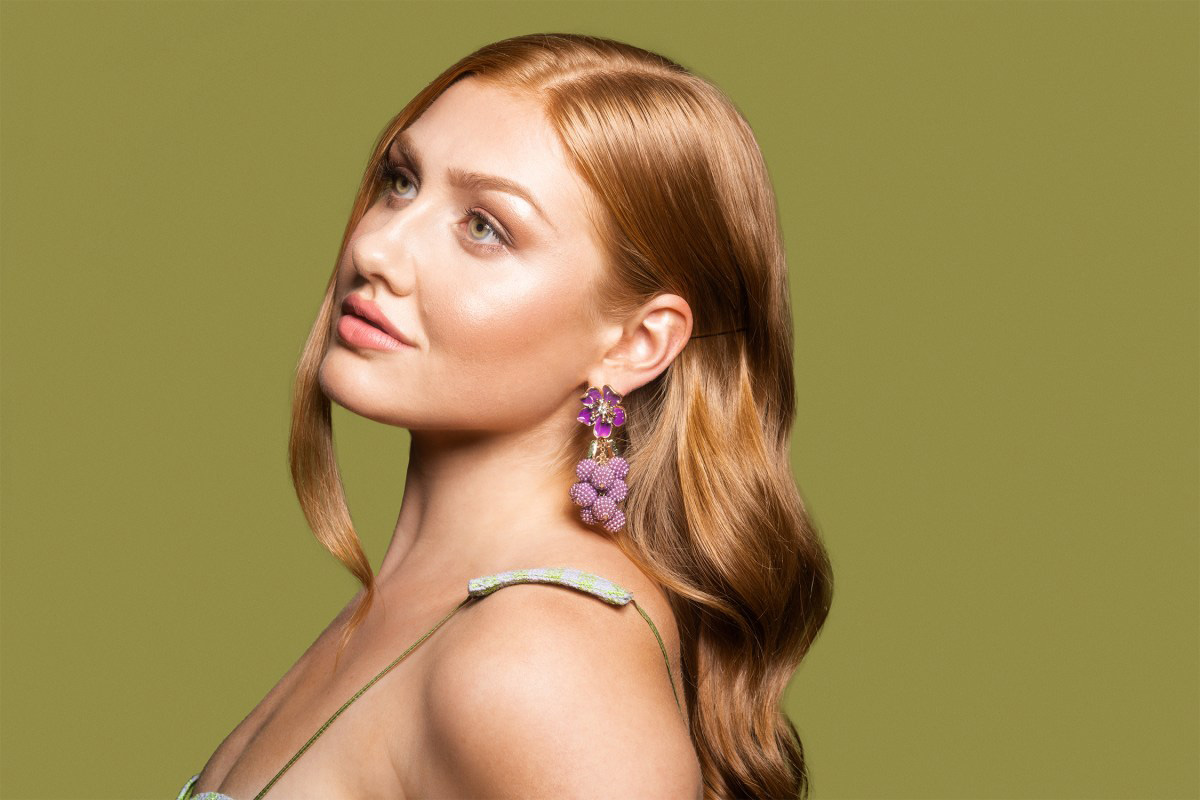 After a breakout year in 2020, Canadian pop sensation Olivia Lunny is having a pivotal moment. The twenty-two-year-old talent who made noise with debut EP To The Ones I Loved - recently inked a deal with Universal Music Canada for her label Infinity.
With a debut full album ready for release, Olivia continues to impress with her new single "Sad to See You Happy," a nostalgic, melodious bop we didn't know we needed. Through peppy guitar strokes and cheeky chorus lyrics, this song will have fans singing along as they ponder ex-lovers from their past.
When asked about how the song came together, Olivia shared, "This song was so fun to write! It came to life one afternoon with Jenson Vaughan, Shaun Frank and AJ Healey. We were playing around with words and found ourselves exploring the concept of 'love you to death' and being 'sad to see someone happy.' We loved the idea of playing off of an oxymoron - this was the through line in our songwriting process."
'Sad to See You Happy' is a very fun, vibrant song musically, dressed with lyrics that make subtly darker suggestions. The juxtaposition works and makes for a coming-out-of car radios summer starter.
The macabre undertones of the lyrics come to life in the video for the track out now. Although LA's golden hour tint and the palm trees make it look as though Olivia is living life through carefree, rose-tinted shades, it soon becomes apparent she's moved into a new house right next door to the ex she's trying so helplessly to forget. Olivia is dropped into a world of toxicity and jealousy, the video exploring the rollercoaster of emotions common to people experiencing the ending of a thrilling relationship. Olivia convincingly channels the character of a crazed ex-lover with her sights set firmly on revenge. But what does it look like on the other side of that door?
Watch 'Sad to See You Happy' :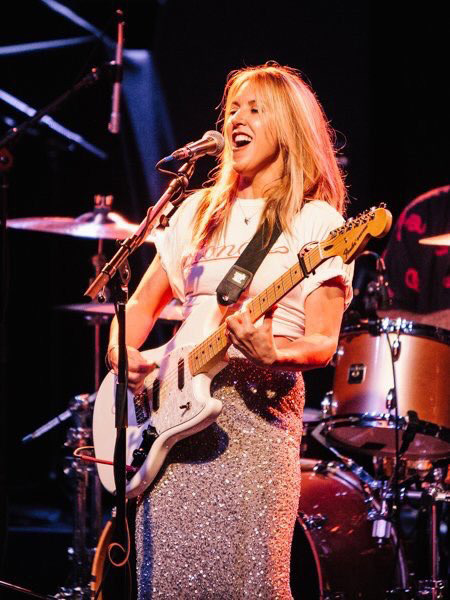 New Music in June. Liz Phair's 'Soberish', is the alt-indie queen's first album of original material in 11 years, and it drops June 4. Of Soberish, Phair said, "I found my inspiration for 'Soberish' by delving into an early era of my music development, my art school years spent listening to art-rock and new wave music non-stop on my Walkman: the English Beat, the Specials, Madness, R.E.M.'s 'Automatic for the People', Yazoo, the Psychedelic Furs, Talking Heads, Velvet Underground, Laurie Anderson, and the Cars. The city came alive for me as a young person, the bands in my headphones lending me the courage to explore."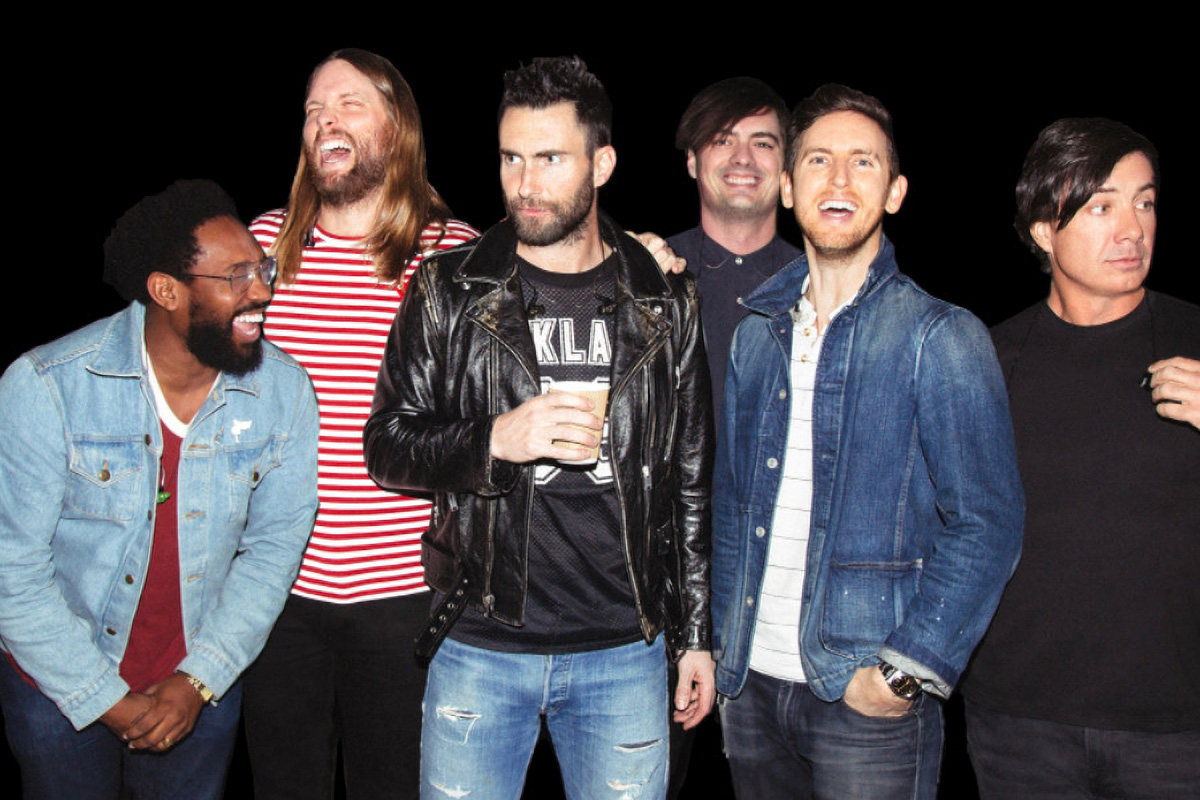 Maroon 5 steps way outside the usual zone to feature a bunch of hiphop collabs on their first album in four years. Jordi', due June 11, has the strong lead single "Beautiful Mistakes" featuring Megan Thee Stallion. It's just one of the many major collabs including blackbear, Stevie Nicks, H.E.R., fresh Zimbabwean artist Bantu, and the late Juice WRLD.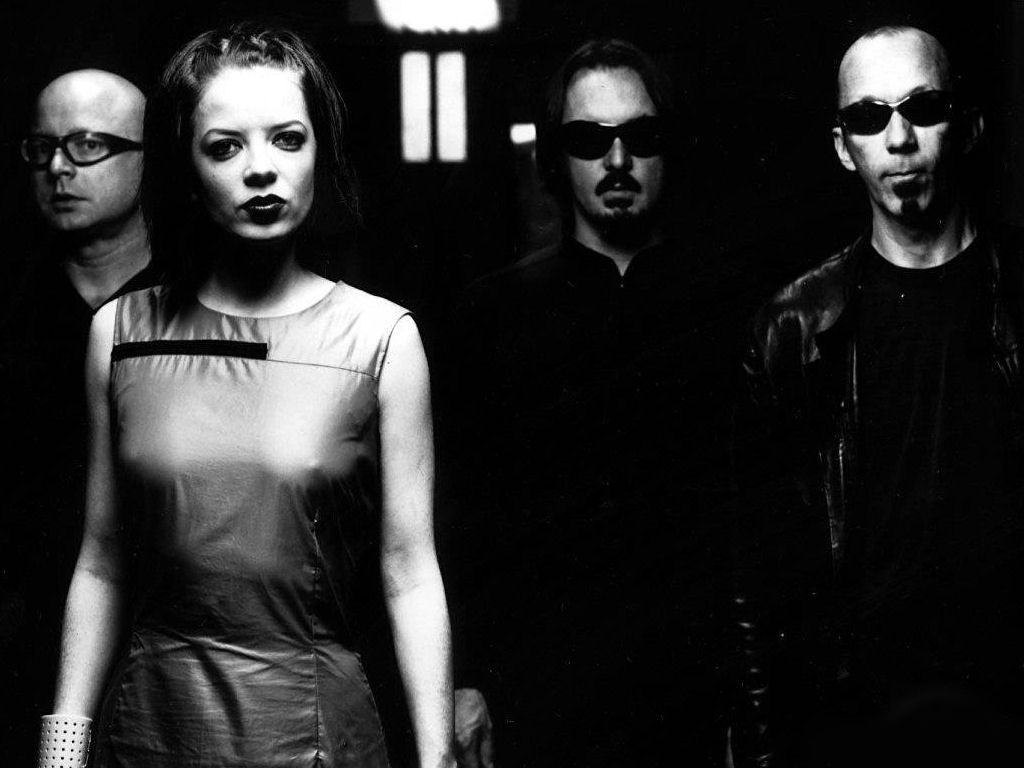 'No Gods No Masters' is Wisconsin alt-rockers Garbage's s seventh record, and it is heavily freighted with symbolism. "This is our seventh record, the significant numerology of which affected the DNA of its content: the seven virtues, the seven sorrows, and the seven deadly sins," guiding light Shirley Manson 'No Gods No Masters' is out June 11.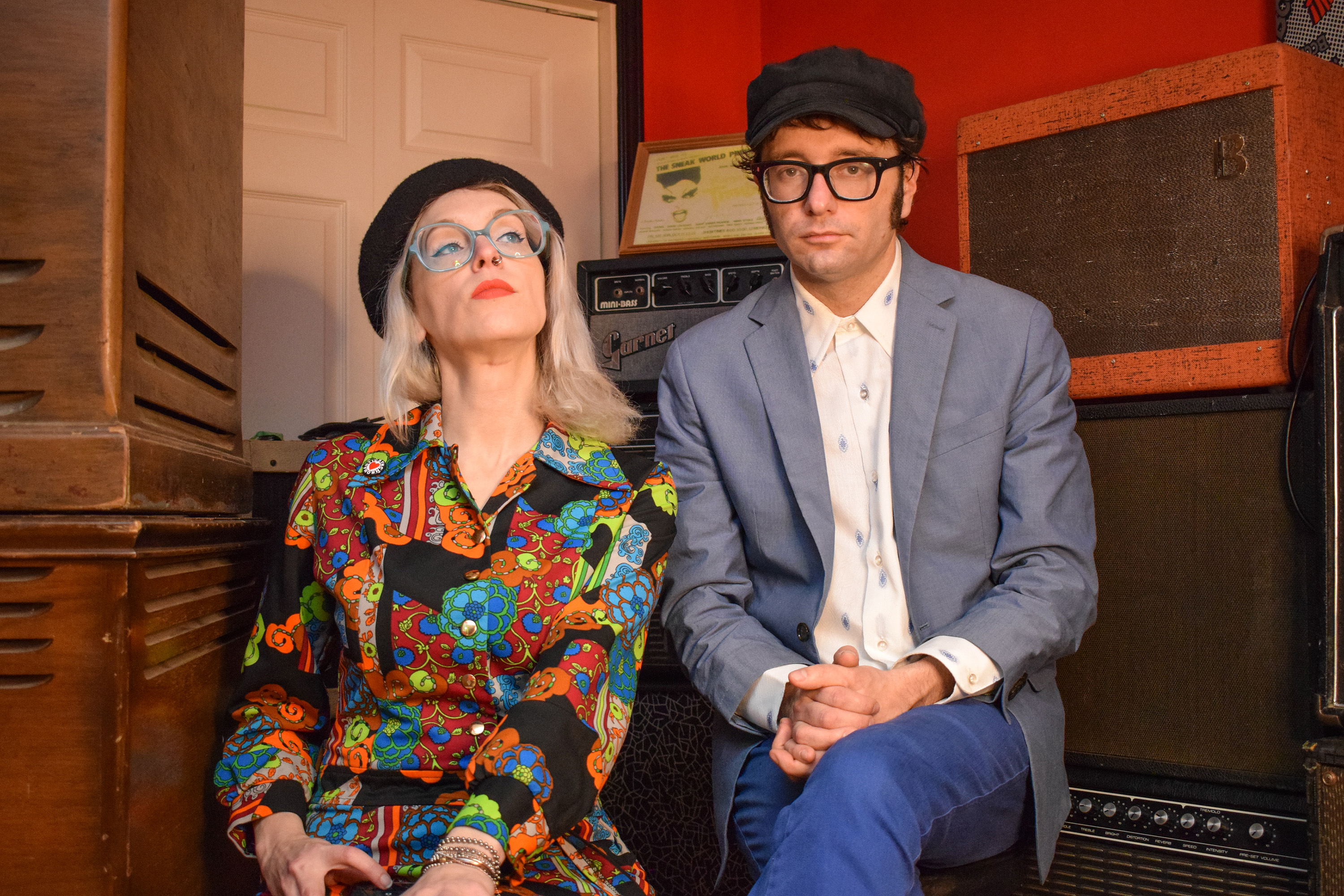 Also June 11, Sudbury's best kept secret, pop-rockers Danny Laj and the Looks drop their third album 'Ten Easy Pieces'. It's a rootsier, rockier collection of tunes, with a tad more swagger than we're accustomed to hear from this crew. Think early Stones, peak Georgia Satellites of this collection of songs cut and mixed at La La Pop Shoppe in Sudbury, the Muscle Shoals of the North.
 Support the music. Wherever you find it. Support your local foodbank.