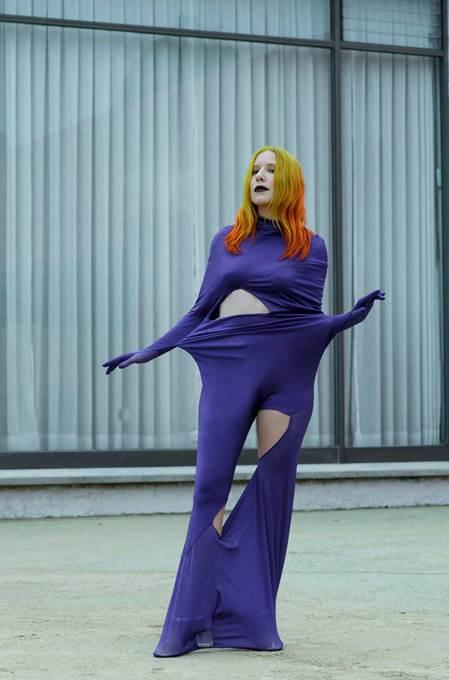 Fri Aug 11, 2017
Carrying her masterful political pop album Future Politics , Austra return to Canada Aug.18 for a run of tour dates including Pop Montreal, Ponderosa Music Festival , and stops throughout the prairies. Full tour dates can be found below.
Austra's third LP, Future Politics, is the Montreal band's most ambitious record to date and calls for radical hope: "a commitment to replace the approaching dystopia," says Katie Stelmanis , who leads Austra with the support of Maya Postepski (Princess Century, TR/ST), Dorian Wolf, and Ryan Wonsiak.
Future Politics is a collection of urgent, disciplined anthems for dancefloors and headphones alike, that asks each of us to remember that apocalypse is not an inevitability, but the product of human decision-making. It aims for a world without borders, where human compassion and curiosity drive technological innovation rather than profit, where the necessity of labour is replaced with time for creativity and personal growth, and the terror and destruction wrought by colonialism and white supremacy is recognized as a dark age in human history. The album is radicalism distilled: to galvanic beats, gorgeous, kinetic melodies, and the majesty of Stelmanis's voice.
Inspired by her time living in two cities - Montreal and Mexico City - and propelled by economic and philosophical texts she was reading throughout the album's creation, Stelmanis was driven to face the world's ailments with positivity, purpose, and engagement, rather than detachment or despair. Inspiration also came from European club culture - Objekt, Peter Van Hoesen, Lena Willikens as well as the likes of Massive Attack ; artists who understand the dancefloor as a source of radical ideas and radical joy.
Stelmanis says " Change can come from artists, club scenes, parties, teenagers, ghettoes. Every single person's idea about the future is valid and relevant, especially the freaks and the queers and the outsiders."
AUSTRA TOUR DATES
Aug 18 - Rock Creek, BC - Ponderosa Arts & Music Festival
Aug 19 - Toronto, ON - Harbourfront Centre
Aug 20 - Elora, ON - RiverFest
Sep 14 - Montreal, QC - Pop Montreal
Sep 15 - Ottawa, ON - Mavericks
Sep 16 - Hamilton, ON - The Casbah
Sep 17 - Waterloo, ON - Starlight
Sep 18 - London, ON - London Music Hall
Sep 22 - Winnipeg, MB - Park Theatre
Sep 23 - Saskatoon, SK - The Capitol Music Club
Sep 26 - Edmonton, AB - The Needle Vinyl Tavern
Sep 27 - Calgary, AB - Commonwealth
Sep 29 - Vancouver, BC - Imperial
Sep 30 - Victoria, BC - Sugar Nightclub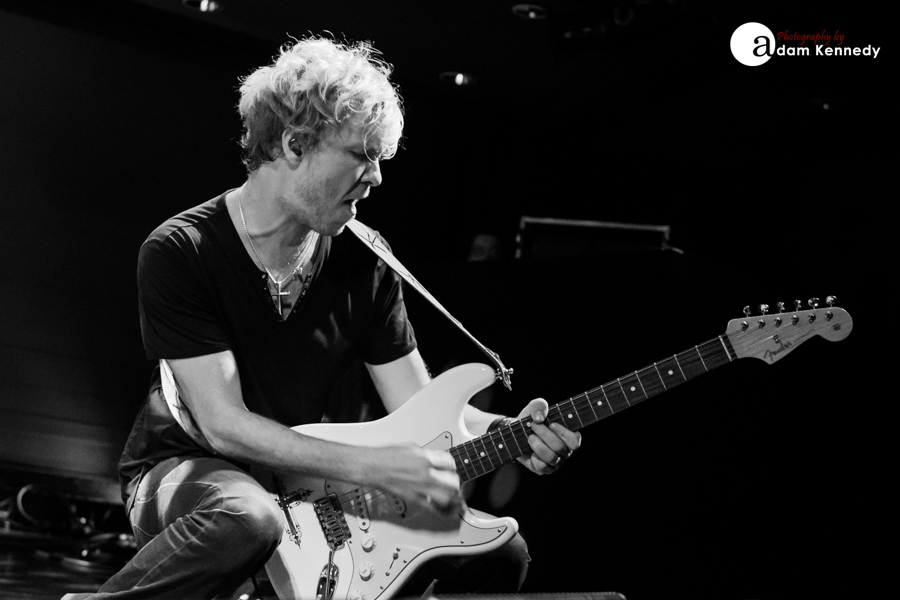 Shreveport Louisiana's own fireballin' roots rockin; guitarist Kenny Wayne Shepherd has a new set out that marks something of a changeup. Lay It On Down showcases a more roots-based, Americana sound from Shepherd, inspired by several genres and musical eras during its creation. Still full of tasty roots rock picking and shredding but a softer, more nuanced aesthetic shows up in places, most notable the title track..Recorded at Echophone Studios and produced by Shepherd with Marshall Altman (Matt Nathanson, Natasha Bedingfield, Kate Voegele), the album was largely recorded live in the studio to analog tape.
"Diamonds & Gold," the latest single off Lay It On Down, recently premiered via Guitar Player. Additionally, Billboard premiered the record's title track, while CMT Music premiered the video for the album's first single, "Baby Got Gone ." Shepherd's band on Lay It On Down features long-time members Noah Hunt and Chris Layton, along with bassist from Shepherd's supergroup side project The Rides Kevin McCormick and keyboardist Jimmy McGorman.
"I'm proud of the album we have delivered to the fans and I think they'll be excited by what they hear," notes Shepherd. "The band did a fantastic job bringing these songs to life and conveying the musical message to the listener. Now we are looking forward to bringing this new music to the live show to watch it develop even more."
Shepherd will celebrate the album's release with a U.S. tour that kicks off August 9 in Westbury, NY. Lay It On Down finds Shepherd two decades into a recording career that began when he was 16. Shepherd has sold millions of albums worldwide and, in addition to his five Grammy nominations, he has won two Billboard Music Awards, a pair of Orville H. Gibson awards, the Blues Foundation's Keeping The Blues Alive award and two Blues Music awards.
Kenny WAYNE SHEPHERD BAND LIVE
August 9 Westbury, NY The Space at Westbury
August 10 Albany, NY The Egg
August 11 Northfield, OH Hard Rock Live
August 12 Peoria, IL Riverfront Park
August 14 Annapolis, MD Rams Head on Stage
August 15 Annapolis, MD Rams Head on Stage
August 16 Morristown, NJ Mayo Performing Arts Center
August 18 Portland, ME Aura
August 19 Northampton, MA Calvin Theatre
August 20 Derry, NH Tupelo Music Hall
August 22 Bar Harbor, ME Criterion Theatre
August 23 Ridgefield, CT Ridgefield Playhouse
August 25 Harrisburg, PA Whitaker Center
August 26 E. Providence, RI Bold Point Park
August 27 Beverly, MA Cabot Theatre
September 1 Milwaukee, WI Harley Davidson Museum
September 8 Sacramento, CA Crest Theatre
September 9 Redwood City, CA Fox Theatre
September 10 Guerneville, CA Russian River Jazz Festival
September 15 Cottonwood, AZ Thunder Valley Rally
Nashville, Tennessee's self-proclaimed musical crusaders are a group of talented local musicians known as Teddy and The Rough Riders . Drawing from a wide range of influences that include elements of psychedelic pop, Dixieland rock, and classic country crooning, Teddy and The Rough Riders have developed an original sound that stands on its own in a city cluttered with cookie cutter Americana groups at every corner.
Driven by drummer Nick Swafford 's steady back beat, charged with bassist/vocalist Ryan Jenning' s dynamic fret work, and dominated with the six string interplay between guitarist/vocalist Jack Quiggins' clean telecaster tone and Luke Schneider 's effect laden pedal steel guitar, Teddy and The Rough Riders are a strong live act that always delivers a great and engaging show.
Song wise, Teddy's crafted an eclectic mix of up-beat rockers like, "Jamboree" and "Buckle Bunny," along with slower singalong numbers in the vein of "The Martini" and " Slow Rain." all to be heard on the group's self-titled debut album. Recorded at The Music Row Mansion, in Nashville, TN. it's a collection which goes back to some of Teddy's earliest written tracks, reminiscent of The Band, CCR, Grateful Dead, or Flying Burrito Brothers style southern rock and roll, held together by lashings of garage/psych rock and roots Americana in the new songs. These tracks, and the band itself, are strongly influenced by growing up in Nashville, and discovering the unique underbelly of Country Music that makes Nashville notorious for being both a heaven and hell for some of the worst AND BEST music ever recorded.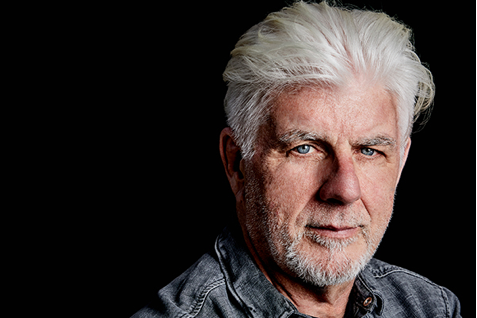 "Find it in Your Heart," the new single from five-time Grammy Award winning vocalist and acclaimed singer/songwriter Michael McDonald, is premiering via NPR Music 's "Songs We Love " which raves, "Within seconds of the opening 'oohs' and warm, groovy vibes of McDonald's new song, 'Find It In Your Heart,' you know for sure who this is.. The opening notes call up immediate memories of some of his much-beloved Doobie Brothers classics, like 'What A Fool Believes' and 'Takin' It To The Streets,' as well as his incredible harmony singing with Steely Dan on 'Peg' and 'Bad Sneakers.'"
NPR notes, "Wide Open may be the album that makes the kids call their folks and say, 'Hey, have you heard of this new artist, Michael McDonald?'
KCRW is also featuring the track as Today's Top Tune , noting that "Michael McDonald's surprise performance with Thundercat was considered a high point at this year's Coachella…a one-time member of Steely Dan and a Doobie Brother, his voice is unmistakable. 'Find It in Your Heart' is a stand out song onWide Open. The track appears on Wide Open , McDonald's first album of new music in nearly a decade, out September 15 via BMG . The record features special guests includingWarren Haynes, Robben Ford, Marcus Miller and Branford Marsalis . McDonald recently celebrated the release of Wide Open with a performance for PBS ' "Soundstage ," scheduled to air this fall, and is slated to tour extensively throughout the summer and fall including a headlining date at Carnegie Hall on October 19 and the closing set at the Treftles Stage at the Kaaboo Festival .
Wide Open follows a trio of albums of R&B and soul covers McDonald recorded for the fabled Motown label, the most recent being 2008's Soul Speak. Wide Open is McDonald's first album of original material in 17 years, comprised largely of material written over a number of years in-between projects and recorded in McDonald's Nashville studio with drummer Shannon Forrest (Faith Hill, Blake Shelton, Tim McGraw, Toto) and an extensive cast of Nashville session musicians.
McDonald also recently collaborated with bassist Thundercat and Kenny Loggins on the hit single " Show You The Way" which the trio performed on "The Tonight Show Starring Jimmy Fallon."
McDonald joined Thunrdercat during a surprise guest appearance at this year's Coachella, as well; the Los Angeles Times hailed McDonald's surprise appearance as one of the "10 best performances" at the festival, praising "McDonald's silky keys over Thundercat's undulating bass," while The Guardian called it "a perfect moment in a set that contained slick highs" and Billboard noted, "Who thought that in 2017 65-year old Doobie Brothers singer Michael McDonald would bring down the house at Coachella?"
In addition to his work with Thundercat, McDonald was also recently joined by Solange Knowles, Allen Stone , Lawrence and members of Snarky Puppy and Vulfpeck during his set at the Okeechobee Music Fest . No word yet on when the five time Grammy winner's fall tour comes to Canada.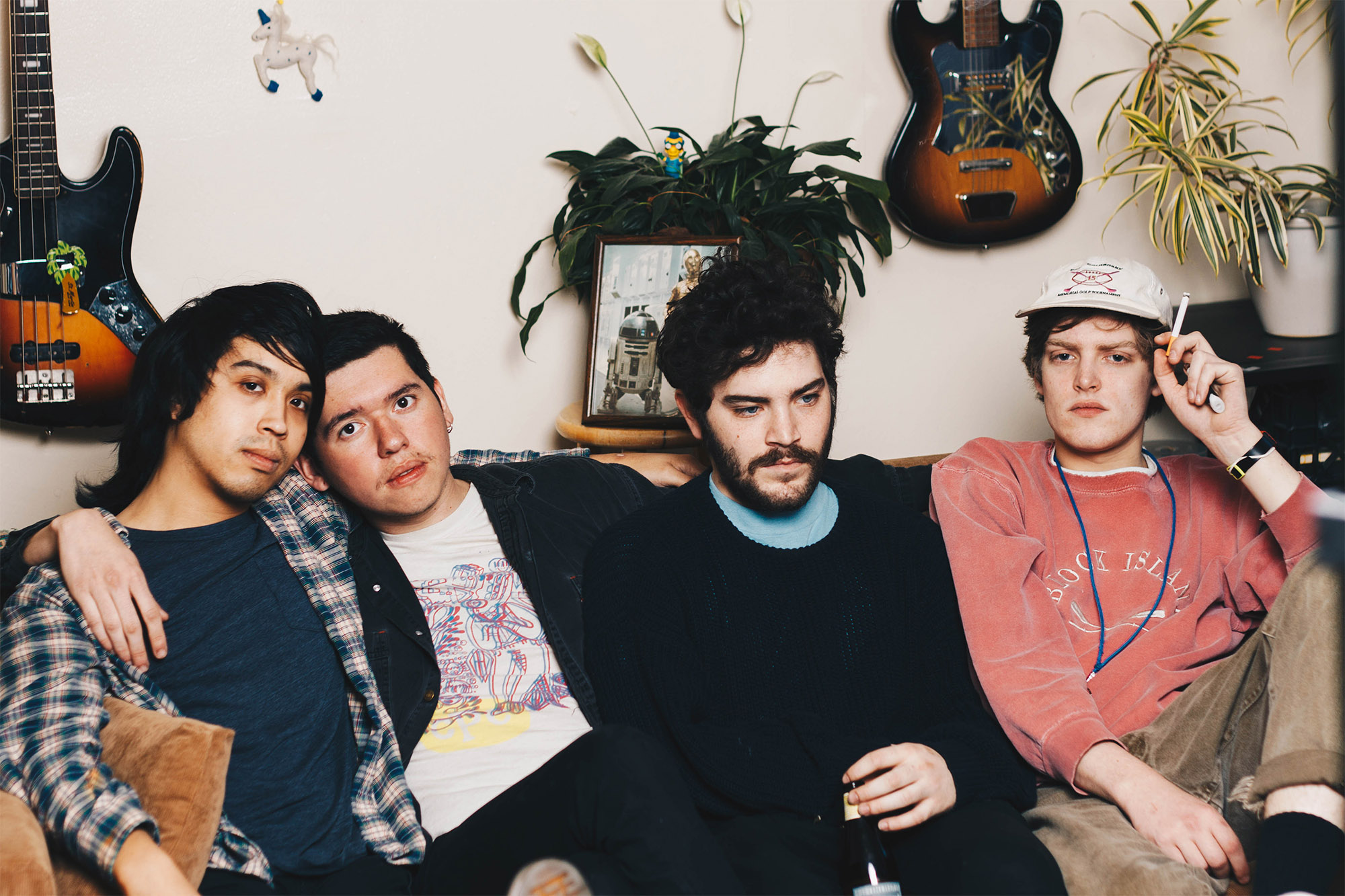 There has always been something quirky about Hypoluxo 's music-not the melodies themselves, but the tone of each song, both what's being said and how. It's more clever, more coy-the sort of humor that might elicit a smirk between sips of coffee or provoke a puff of laughter in an inappropriate moment.
Their most recent EP Taste Buds , which builds on their 2016 debut If Language by peeling layers away. Gone are those saturating chords, the melodies that seep through the fabric of each song, bleeding into singer Samuel Cogen 's dark, cavernous voice; instead, Taste Buds feels more like a road trip through the desert, all dry heat and adrenaline. Indeed, the guitars have dried up on songs like " Sometimes," but feel more firm beneath the listener's feet; here, the drums sound distant and dusty, and the animated bass kicks more rhythmically than before. Cogen's baritone snaps to the forefront here and on the trotting "Nevada," his voice now guiding the song instead of swirling in its bleary din. The outcome is unmistakably Hypoluxo, but odd-like an identical twin that seems just different enough.
But may be literal humor on Taste Buds too-perhaps in Cogen's lyrics. On "Nevada," for example, he sings, "It was a long way / What can I say? / 'Cause you took us to the wrong place / You don't know what to do / You lost the map tying your shoe / And it's a problem," before repeating, "Nothing's crazy about Nevada" during a tumbleweed chorus, its instruments like animals bawling at dusk. In fact, it's difficult to tell if Cogen's deadpan poetry is meant to be comical-if the line "I'll bark back if you say that," in " Dog Park" is meant to be punny; if we're meant to roll our eyes at the speaker in " Cowboy Poet," disappointed by a former friend who left the poetry and tall buildings and dry martinis of the city to be a tobacco-chewing cowboy, who says "You let your city down," but later says, "I can see you wanting more out of your own life, and that seems fair."
Of course, part of what makes Hypoluxo feel so funny is the juxtaposition of all these elements-Cogen's soft-spoken bellow and the ludicrous cynicism of his lyrics; the jangle and glint of the guitars beneath, not so noisy as to bury him; the rhythms poking and provoking the song, providing momentum, kicking it along. It makes Hypoluxo's music difficult to define; too conscious to be dream pop, too silly to be indie rock, too playful to be punk, and too anachronistic to earn the prefix post-, "sort of funny" simply seems like the best fit. Best quirk album we've heard all summer.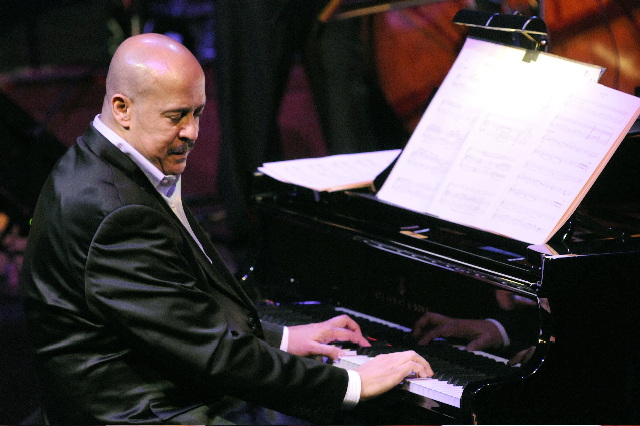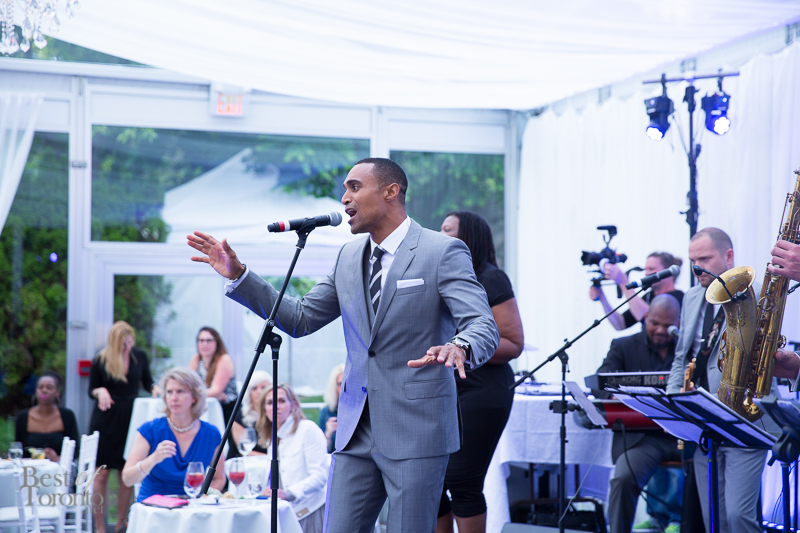 BITS'N'PIECES
Essential shows in The 6ix this week include Juno winning soulman Sean Jones sexing upCasa Loma Mon. Aug.14 with a 7.30 pm start. The layered harmonies and rootsy folk of Madison Violet light up The Burdock Wednesday Aug.16 with a 6 pm start. Same night at The Rex an always welcome appearance from Cuban jazz legend Hilario Duran Trio at 9.30 and Thursday Aug.17 brings red hot Aussie singer/songwriter Dean Lewis to The Drake with his chart busting debut EP Same Kind Of Different , kicking it at 9 pm.