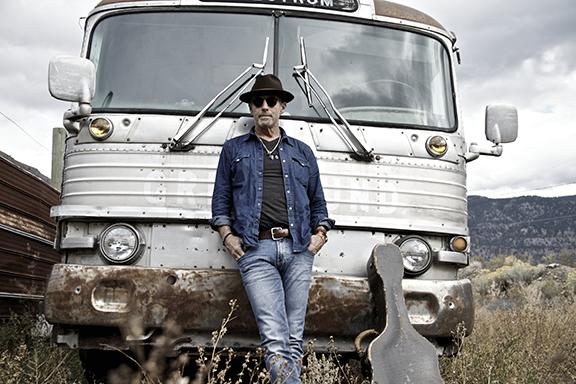 Fri Jul 13, 2018
True that storytelling through song has never been a weak point for JUNO Award-winning Barney Bentall. He continues to prove this with a rare excursion into single land on "Don't Wait For Me Marie" and its cinematic, century-swapping video, available on YouTube now!
Between frames of fire and wild horses comes the tale of languished lust and Western greed, woven in a way only Bentall can deliver.
The song, of note, is one of many on The Drifter & The Preacher that Bentall says "ultimately wrote itself.
"There are times I look back and think, 'well, that's not where I thought this one was going to go,'" says Bentall. "With 'Don't Wait For Me Marie' I thought, 'I'm going to write a song about a guy leaving the Fraser Valley near Vancouver in the 1800s to look for gold in the Cariboo.' I wanted it to be an uptempo bluegrass song because we were starting The High Bar Gang… I was very immersed in that style of music.
"Ultimately, it didn't quite feel right so I decided to try the song with minor chords and an edgier feel. The feeling, subtext and meaning of the song did a one-eighty and I thought, 'this was what I was looking for! A song takes you where it wants to take you if you are open and you surrender to those moments. I love the way music can do that in words."
Arguably his most personal record to date, and highly anticipated following a five-year recording hiatus, The Drifter & The Preacher lays out the great paradox that is Bentall: a nomadic homebody with a musicality so innate, a musician and songwriter who is also a friend, father, brother, husband, and son… A man with a life lived.
"This was written for my father-in-law," Bentall shares on this, his tenth studio album. "Bar none, one of the most interesting and intelligent people I have met. He taught me many valuable things and gave me the best friend I have. He died with his boots on at the age of ninety-three. I wrote this at my ranch shortly after on a star-studded night."
The Drifter & The Preacher is available at the usual sources.
Barney Bentall Tour Dates
July 13 @ Oxford Stomp - Calgary, AB
August 11 @ Rock the Lake - Kelowna, BC*
August 16 @ Bayfield Town Hall - Bayfield, ON
August 18 @ ArtsFest - Waterdown, ON
September 9 @ SKOOKUM Festival - Vancouver, BC
September 13 @ Festival of Small Halls - Chaffey's Lock, ON
September 14 @ Festival of Small Halls - Tweed, ON
September 15 @ CityFolk Festival - Ottawa, ON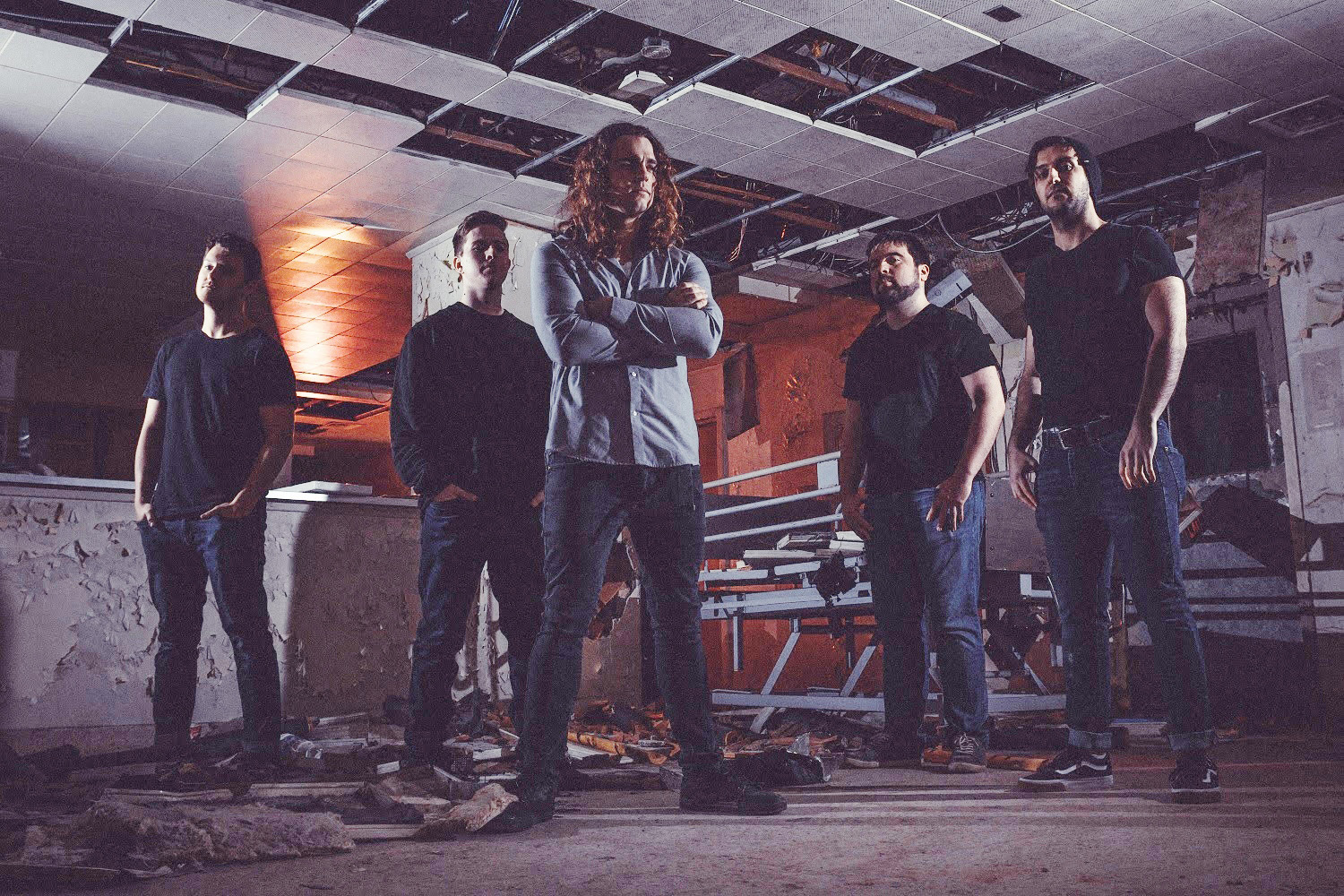 For wildly energetic Burlington, ON-based Kill No Albatross, intertwining the accessibility of rock, the technicality of prog, and the energy of hardcore is the name of the game. Through intelligent songwriting, creative guitar work, and emotional intensity, they meld dynamic, bold, bewitching sounds to create no holds-barred rock.
Set to release their new EP "Speak True Evil" on July 13th, the band will be hitting the road across Ontario and Quebec for the month of July, which includes kicking off their dates with a performance at Vans Warped Tour in Toronto July 17th.
Sez the band "We're incredibly stoked to be taking our trio of 1975 AMC Gremlins on the road in a few weeks. Keep up with our exploits via our Facebook and Instagram pages. If you're having trouble finding any of the venues we're at, just follow the scent of burnt rubber, Dorito dust, and armpit sweat."
" These four songs cover musical ground that ranges from furious to sweet, hopeful to agonized. The powerful vocals of Kyle Collins pair with the tight, impassioned instrumentation to create a unique sound that is as meticulous as it is robust. Going more in-depth on the release, it plays off the title of Wayne Shorter's 1966 jazz record "Speak No Evil"; "Speak True Evil" asserts the legitimacy of free speech as asserted by thinkers like Mill, Paine, Luxemburg, and Hitchens.
As Mill writes, 'If all mankind minus one, were of one opinion, and only one person were of the contrary opinion, mankind would be no more justified in silencing that one person, than he if he had the power, would be justified in silencing mankind.' After all, it is as much the right of the listener to hear as it is the speaker to talk - enforced silence imprisons a man in the cage of his own perspective. The title, then, encourages listeners to speak true evil."
Tour Dates:
July 17 – Vans Warped Tour – Toronto, ON (Full Sail Stage) - info
July 18 – Doors Pub – Hamilton, ON - info
July 20 – Mavericks – Ottawa, ON - info
July 21 – Crobar – Montreal, QC - info
July 22 – Atria – Oshawa, ON - info
July 26 – Detour Music Hall – St. Catharines, ON - info
July 27 – Silence – Guelph, ON - info
July 28 – Spot One – Brampton, ON - info
July 29 – The Back Stage – Windsor, ON - info
August 4 – Drums N Flats – Ajax, ON - info
Kill No Albatross' new music video for first single "Apec Predator" can be heard and viewed at the following link: https://youtu.be/2KgvrJkcqUc
This is some kinda hispter kultur thing, so you've been warned. Presented by Radio Regent's Corby's Orbit and the Gladstone Hotel, Parkdale: A Reinvention is being held in the Ballroom of the Gladstone Hotel at 1214 Queen St. West on Sunday, July 15 from 7 to 9 p.m. Tickets are $12 in advance, and $15 at the door. An after-party and dance at 9 p.m. will showcase Work It Out, the new video single release by Toronto reggae band, The Memberz, with a live performance of original songs by the group. Tickets for the after-party are $5. Radio Regent is an Internet radio station operating out of the Regent Park Focus Media Arts Centre.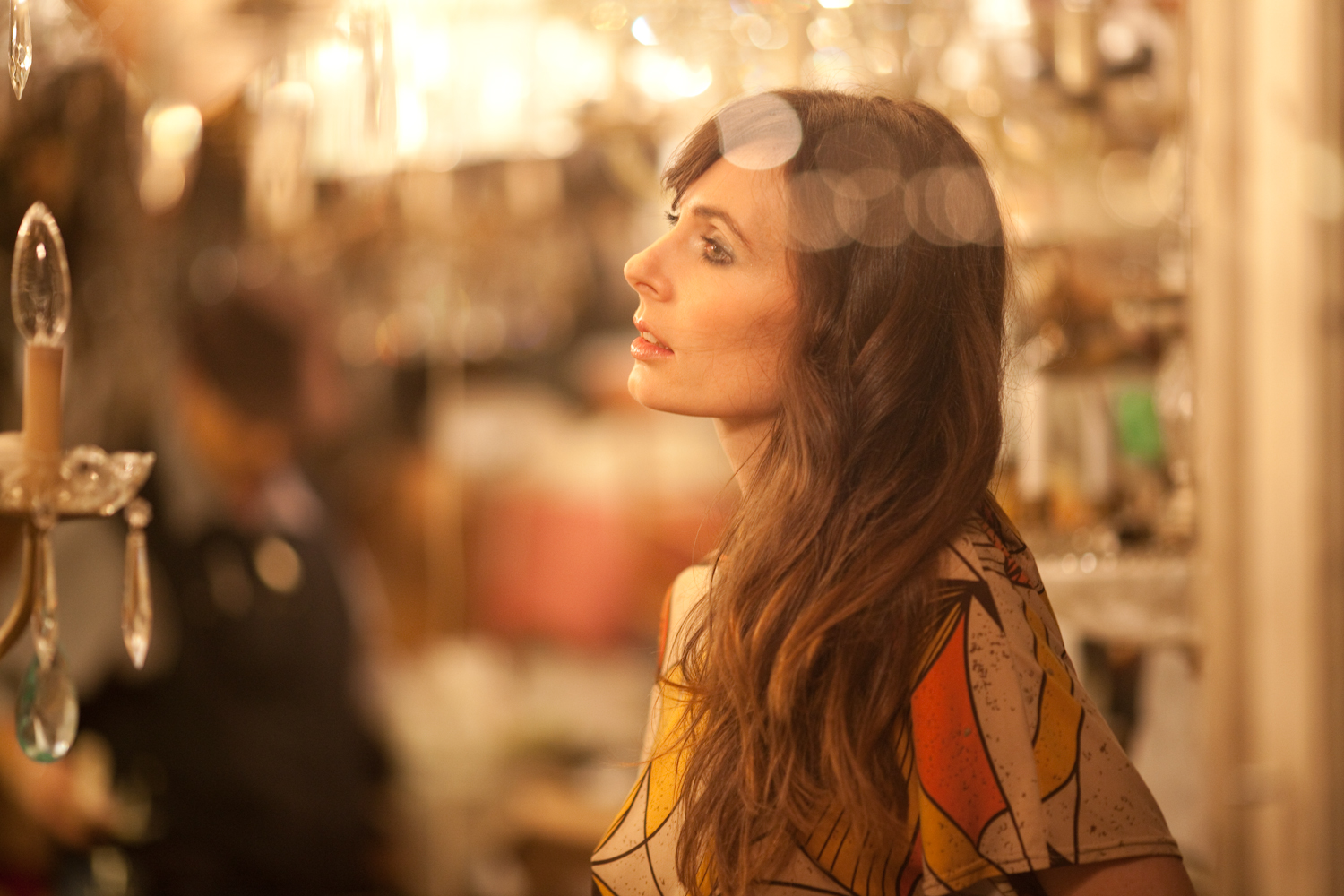 Celebrating both the 10th anniversary of Elizabeth Shepherd's release, Parkdale, as well as the neighbourhood that inspired it, Parkdale: A Reinvention is a concert featuring popular artists, many from the area, each of whom will perform a song from Ms. Shepherd's landmark album.
After having delivered a hipster smash with her first album, Start To Move, to international jazz and dance circles in 2006, Elizabeth Shepherd settled into a basement apartment in Parkdale, and began work on a new LP, a musical love letter to the neighbourhood that provided her with a new set of responses to her humanistic musical aspirations. Parkdale was a work that expanded the spectrum of Canadian jazz, by skewing towards a more breezy and cosmopolitan lyricism while embracing exotic time signatures, hip hop syncopation and deeply personal content.
Ten years after its release, the original Parkdale rhythm section, Scott Kemp on bass and Colin Kingsmore on drums, have signed on to anchor the event. Under the prodigious musical direction of Nick Maclean and with the participation of premier trumpeter Brownman Ali, the concert features many artists whom Canadian jazz/electronica innovator Elizabeth Shepherd has inspired including Jessica Stuart, Chloe Watkinson, Jocelyn Barth, Collette Savard & The Savantes, Denielle Bassels, Red, Whyte & Tollar, The Memberz reggae band, and Valeria Matzner among others. Ms. Shepherd is unable to attend but is supportive of the tribute. No info as to why.
SINGLED OUT Here\s a single with a rare flavour. Dizzy Mystics, a psychedelic progressive rock band from Winnipeg, Canada, are serving up their third single "Diamond Duller". It's the most hard-hitting and jarring of the songs off the band's debut album "The Wanderlost" , due later this year. Still retaining their colourful sonic mashup, the single expands further into their depths of psychedelic melody, pocket grooves, crushing intensity, mind-bending passages, and catchy vocals.
"Diamond Duller" is a heavy track with a theme around the classic case of the grass being greener and taking things for granted. With a metal base, there are pronounced elements of melodic hard rock and funk. Full of cryptic imagery and metaphors, super jazzy bass lines and progressive guitar riffs, this track is sure to connect with fans of Mastodon, Led Zeppelin and The Mars Volta.
Take a listen for yourself via PureGrainAudio, where the track is streaming now:
http://puregrainaudio.com/audio/prog-rockers-dizzy-mystics-shine-bright-on-their-new-single-diamond-duller-exclusive-premiere
The full-length album "The Wanderlost" could be loosely based on the concept of being lost in oneself; sonically traversing through a plethora of genres and elements including hard and progressive rock, metal and folk, jazz fusion and grunge. The album was self-recorded; mixed by John Paul Peters (Private Ear Recording, Winnipeg); mastered by Ed Brooks (Resonant Mastering, Seattle) and the album artwork was crafted by Ben Duncan.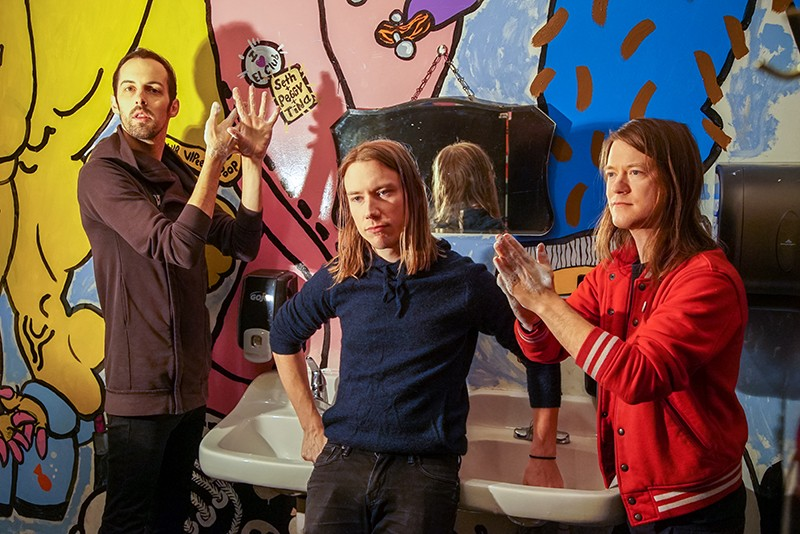 minihorse's Ben Collins has spent the better part of this year at his Ypsilanti, MI studio, putting the finishing touches on the band's debut LP. After releasing a couple EP's over the last couple of years, the most recent being 2016's fantastic Big Lack on the Sacramento indie label, Friendship Fever. The new minihorse material picks up where the band has left off; distinctly fuzzy, familiar, and soothing at once. It's no surprise the band has shared the stage with bands such as RIDE, Grandaddy, Built To Spill, and Broncho. Catch them on the East Coast with UK's The Magic Numbers this July, and then headed continuing the tour through the West on their own headlining dates.
Before the new record is shared, enjoy this perfectly blissed-out cover of Grandaddy's "AM 180", originally intended for a compilation that never came to fruition, now available for your car speakers and earbuds or wherever you might enjoy some time to yourself.
minihorse Tour Dates:
JUL 17 Rough Trade New York, NY *
JUL 18 Mercury Lounge New York, NY *
JUL 20 Johnny Brenda's Philadelphia, PA *
JUL 21 Great Scott Boston, MA *
JUL 24 Local 506 Chapel Hill, NC
JUL 25 The World Famous Athens, GA
JUL 26 Trim Tab Brewery Birmingham, AL
JUL 27 Artmosphere Lafayette, LA
JUL 28 Cheer Up Charlie's Austin, TX
JUL 29 Dan's Silverleaf Denton, TX
JUL 30 Soundpony Tulsa, OK
AUG 01 Foam St. Louis, MO
AUG 02 Kafe Kerouac Columbus, OH
AUG 03 Brass Rail Fort Wayne, IN
AUG 04 Deluxx Fluxx Detroit, MI
* = w/ The Magic Numbers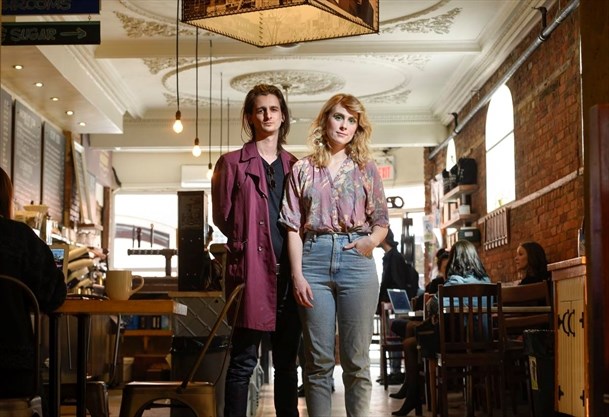 Following the release of their new self-titled EP out now on Arts & Crafts and successful tours in the US/Canada supporting Our Lady Peace, Matt Good, BANNERS, and stadium show with Cold War Kids, Bishop Briggs, and Arkells, Hamilton band Ellevator share new single called "Dirt".
The band explain the meaning behind "Dirt": "When you make a record, there are always songs leftover. 'Dirt' is one of those shimmering hues that didn't fit the colour palette of our recently released EP. It's a lusty, meandering ballad about vain attempts to ignore the shame/guilt/weird motivations of your past, and accepting that all that shit eventually comes to light anyway. Songs like this are usually relegated to some forgotten hard drive, remembered only for the 20th-anniversary deluxe repressing. We're releasing it now instead - just our little secret, okay?"
Led by the haunting and ethereal vocals of Nabi Sue Bersche, Ellevator strikes a balance between catchy indie rock bands of the early Aughts (Metric, Yeah Yeah Yeah's) at their best and radio rock hit-makers (Arkells, Sam Roberts).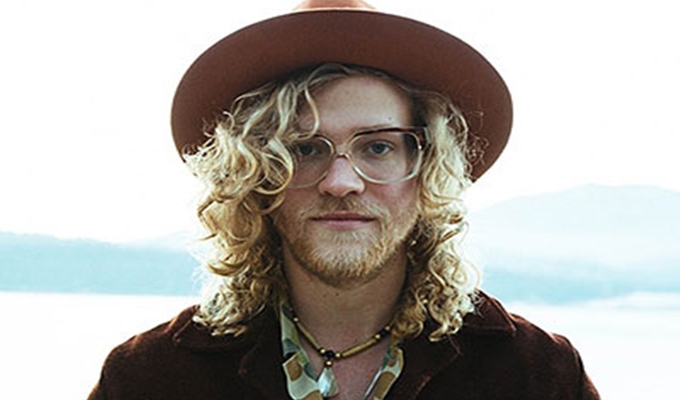 Good music seems instantaneous: a decisive rush of expression and dopamine. Ellevator captures that direct hit of immediacy, with a closer, listen revealing the meticulous design of their muscular pop songs. Frontwoman Bersche delivers raw lyricism with quiet power. Her nimble melodies anchor the electric hooks and cinematic timbres Ellevator have refined on countless stages. The single "St. Cecilia" has all of that and a warm steak of nostalgia for things that might have been.
WATCH AND SHARE "ST. CECILIA" (OFFICIAL VIDEO) HERE
Ellevator On Tour
Jul 21 - Kitchener / Waterloo, ON - True North Beer Festival
Aug 19 - Elora, ON - Riverfest
Washington state R&B/soul singer-songwriter Allen Stone has released a new single, "Warriors", today via ATO Records - share the lyric video via YouTube - in advance of a performance of the, July 1 on ABC's broadcast of the Special Olympics opening ceremony in Seattle - Stone will be backed during the performance by a 2000 member choir. The single, produced by Jamie Lidell, will be featured on an as-yet-to-be-announced full-length album, which Stone has been putting the finishing touches on.
Discussing the song, Allen stated, "This song came in a period of struggle. Inspiration hadn't come through to visit for a while. I had felt like I was just pushing a big rock up a hill while wearing flip-flops. I was reminded in that moment that true success comes when you face adversity head on and push through those moments of hardship. Walk tall like Warriors even when terrified."
Allen appeared on "American Idol" in April, performing a powerful duet of "Unaware" with contestant Dennis Lorenzo, that blowing away the judges, including Lionel Richie who stated, "That was spectacular." The performance led to more than 15,000 sales of the digital single of "Unaware" and more than 5,000 album downloads in the weeks following. Additionally Allen's spring track release, "Brown Eyed Lover", broke into the Spotify Viral Charts and made it to #11 in the U.S. The song now has more than 3 million streams.
Allen Stone Tour Dates:
07/14 - Vancouver, BC @ Truck Stop Concert Series
07/15 - Colwood, BC @ Rock The Shores
Finally, here's a cool sounding roots happening for folks in the area. Go North Music Festival, held on beautiful St. Joseph Island is thrilled to announce the official schedule for the second annual festival happening this Saturday, July 14, 2018. The day-long family-friendly event will feature a variety of musical acts including Folk Rock Alt Country band Elliott BROOD, Indie-Rock group Fast Romantics, Alternative Folk band Shred Kelly, Rock group Jackpine, Blues & Country group Andrew Parkhouse Band, Americana Roots duo Harrow Fair, Singer-Songwriter Ambre McLean, special guests CASS FM, and kicking off the campfire stage Andy Chillman.
Be sure to take advantage of pre-festival prices and pick up your ticket online or at local vendors Case's Music, The Rad Zone, 17 East Trading Post, and The Township of St. Joseph Municipal Office. Admission for kids 12 and under is free, and this year there is a new youth ticket price for 13 to 18-year-olds. gonorthmusicfestival.ca/
Support live music. Wherever you find it.