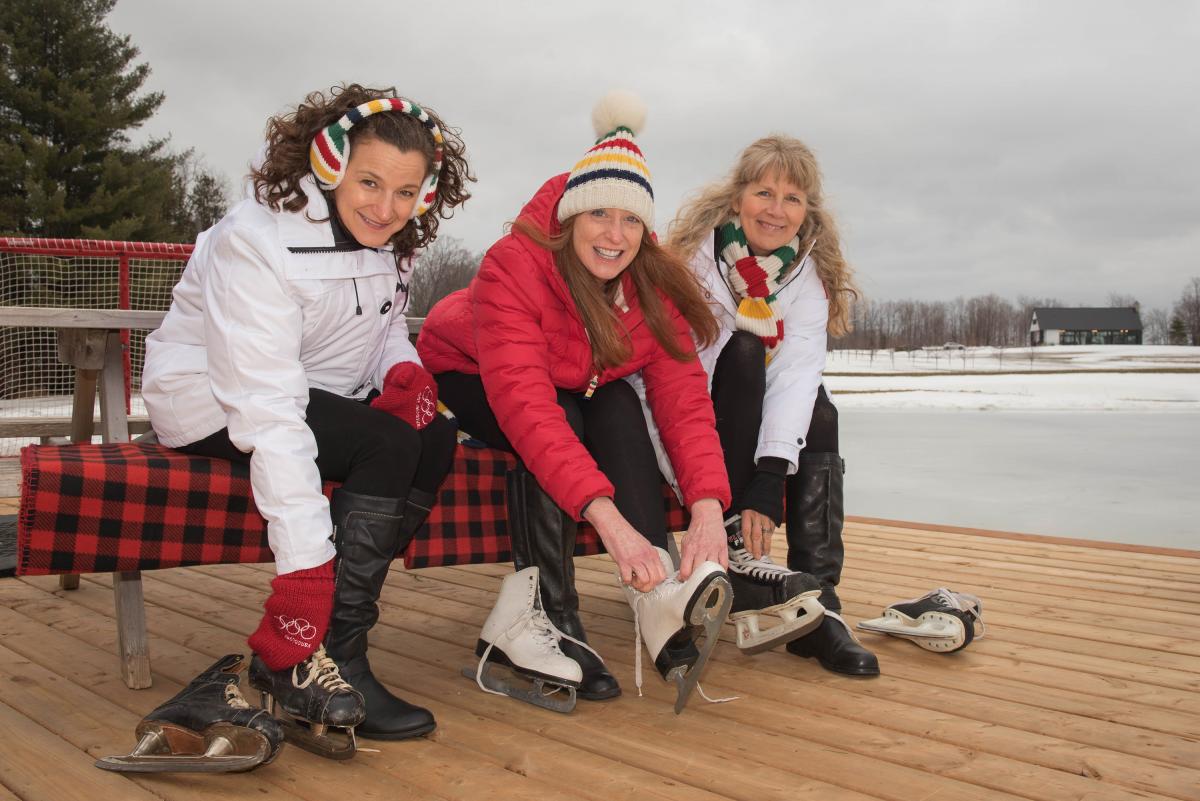 Fri Dec 13, 2019
From November 29th through December 21st, popular seasonal harmonies trio Boreal will share their "Songs For The Snowy Season" concerts with nine communities across much of Ontario! Group members, award-winning Guelph singer-songwriters: Tannis Slimmon and Katherine Wheatley are pleased to introduce their talented new bandmate, Orillia's Angie Nussey.
As a member of the Bird Sisters Slimmons has sung harmony for many Canadian music stars including the Rheostatics, David Francey and Valdy and received the Canadian Folk Music Award for Contemporary Vocalist of the Year. When not performing with Boreal, Wheatley performs as a solo artist with Betty and the Bobs, and in Wendell and Wheat with Canadian Country Music Hall of Famer, Wendell Ferguson. Wheatley's song "Hallelujah" won a 2009 Golden Quill award, and 2 of her other songs were selected for the new Rise Again Songbook. Through her program Youthsongs, she has written over 200 songs with kids and produced over 25 school CDs.
Although the newest member of Boreal, Nussey has decades of experience performing on stage, this award-winning Canadian recording artist and producer from Orillia has released 6 full-length albums and won over 15 industry awards for song-writing, vocals, and performance since 1999. She grew up in Lively, Ontario (near Sudbury) and has also written plenty of - you guessed it - songs about snow.
Their love of harmonies along with their combined songwriting skills, "tour de force" voices, and the palpable joy they feel singing with each other +make "Songs For The Snowy Season" a fitting celebration of winter and the spirit of the holidays. Jack up on hot chocolate and check 'em out.
Boreal On Tour
Sunday, December 15 @ 8:30PM Hugh's Room, Toronto, ON
Friday December 20th @ 8:00PM Saturday December 21st @ 2:00PM River Run Centre, Guelph, ON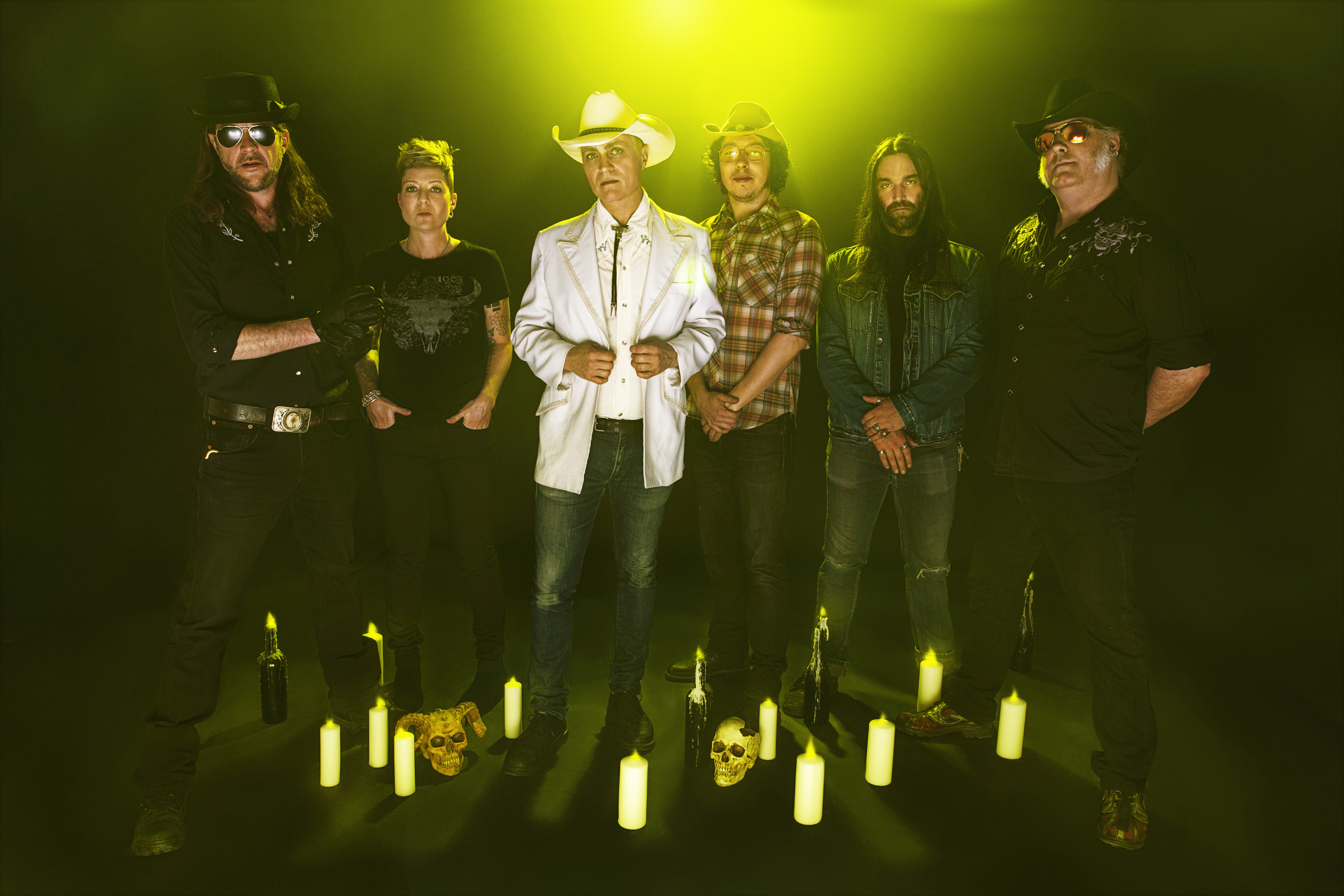 It's that time of year in Toronto to saddle up for local punk rocking southern fried cowboy goners White Cowbell Oklahoma and the return of their 16th annual X-Mess event at Lee's Palace on December 13th."Besides the expected southern-fried onslaught, the Toronto X-Mess concert will feature a dizzying array of surprise guests, nubile flesh, power tools plus the general sullying of long-cherished holiday icons." says vocalist /guitarist Clem C. Clemsen. Plus it will be their kick-off show for their "20th XX-Travaganza Anniversary Tour" to celebrate 20 years of White Cowbell Oklahoma. Seems like only yesterday we were pooling bail money.
This video will sum up what to expect at X-Mess. https://www.youtube.com/watch?v=fe3LgqiUHh4
Official Website: http://www.whitecowbell.com
White Cowbell Oklahoma on Tour
Dec 13 – Toronto, ON – Lee's Palace (XX-Mess -Celebrating WCO's 20th Diabolical Year of Operation!)
Jan 18 – Hamilton, ON – Casbah
Jan 24 – Sudbury, ON – Townhouse Tavern
Jan 25 – London, ON – Call The Office
Feb 7 – Waterloo, ON – Starlight Social Club
Feb 8 – Ottawa, ON – Mavericks
Feb 22 – Montreal, QC – L'Escogriffe **
** w/ Floating Widget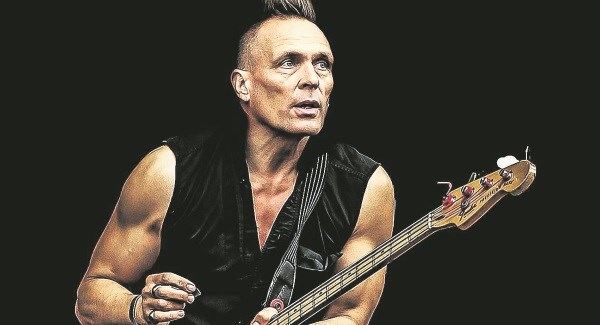 Always at the forefront of innovative music and genre-blending, British post-punk pioneers The Membranes cough up new 'Nocturnal' EP, a three-track collaborative effort that features two remixes by darkwave-goth rock luminary DJ Kitty Lectro. This mini-EP sees the Manchester-based legends, led by John Robb, team up with darkwave goth-rock luminary Kitty Lectro Here, she offers two remixes of their song 'Nocturnal'. The first brings an addictive brighter dance floor spin to their distinctive dark sound, while the second remix takes a harsher yet equally attractive Meat Beat Manifesto-esque direction. Fans of originals will get that too.
For the 'Kitty Lectro Remix', Kitty Lectro adds an addictive dance floor spin to this already-dark delight, while her 'Meow Meow Money Mix' takes a harsher Meat Beat Manifesto-esque direction.
The song 'Nocturnal' was originally on The Membranes' new album 'What Nature Gives… Nature Takes Away', released this summer and acclaimed as one of the best albums of 2019. The band's new opus is the brainchild of frontman, music journalist, author and media pundit John Robb, who has led Membranes in one form or another for close to 40 years. This set of psychedelic post-punk soundscapes comprises their eighth studio album and the second since reforming in 2010.
"Nocturnal is our death disco dance with Pan or our dark Dionysian dislocation of the senses that have been remixed to shadowy dance floor brilliance by Kitty Lectro," says frontman Robb. "It examines the beauty and violence of nature, in which we took our bass-driven post-punk and added choirs to it to create an epic brooding soundtrack to the theme of nature itself and its desperate struggle to survive the human race's hell-bent determination to destroy it."
Formed in 1978 in Blackpool, the band released a remarkable series of records that combined their small-town frustration with a love of heavy bass and distortion. This ultimately became a prime influence and the precursors to such American noiseniks as Steve Albini, Swans and Sonic Youth.
The band is currently on tour with Mark Lanegan:
The Membranes On Tour
Dec 13  Sheffield, UK – Leadmill
Dec 14  Edinburgh, UK – Liquid Rooms
Dec 15  Manchester, UK – Academy 2
Dec. 17 Dublin, IE – Button Factory
Dec 18  Belfast, N. Ireland – Empire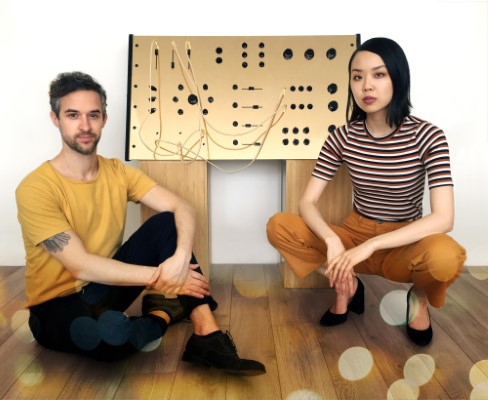 Rising Toronto-based alt-pop duo YSSY close out the year with a retro-tinged synthpop anthem about changing your life. "Burn My House Down", which drops worldwide via their Spruce Sound imprint on Friday, 06 December, finds singer-songwriter/producer Elliot Caroll and multi-instrumentalist/producer Simeon Abbott supported by a larger-than-life drum beat provided by Rich Knox of Danko Jones.
"The song comes from the point of view of someone who's stuck – in their mind, their relationships, or their own negative patterns – and that key moment where they realize something's got to give," says Elliot. "When you're struggling in a situation like that, change can feel impossible, but the first step is to strike the match. I write from experience because I feel like I've set my life on fire multiple times. And I think many of us have been there."
With lyrical piano riffs that nod to band favourite Bruce Hornsby, Elliot sings, "Truth is I don't want to live here anymore / I don't like the walls I built / I don't want to live here / I don't want to clean up the floor / Crying over what I spilt / I don't want to live here / So I'm gonna burn my house down."
The track appears on YSSY's upcoming debut EP, due out February 2020.
Hear "BURN MY HOUSE DOWN": http://bit.ly/YSSY_BMHD
YSSY formed when singer-songwriter/producer Elliot Caroll and multi-instrumentalist/producer Simeon Abbott met on a first date and immediately bonded over a shared love of modern pop sounds and classic songcraft. Caroll began her career as a recording artist in her teens, later honing her craft in Los Angeles, working with eminent writers and producers. Abbott, a jazz-trained pianist, brings the genre-bending versatility he displays as the keyboardist for renowned live music collective Dwayne Gretzky. The duo cemented their musical partnership by building a home studio together and releasing a series of singles, including "You Stay I Stay," "Sooner," and "At Least We Know." YSSY's self-produced EP, a celebration of shiny, vivid lush pop, will be released in February 2020.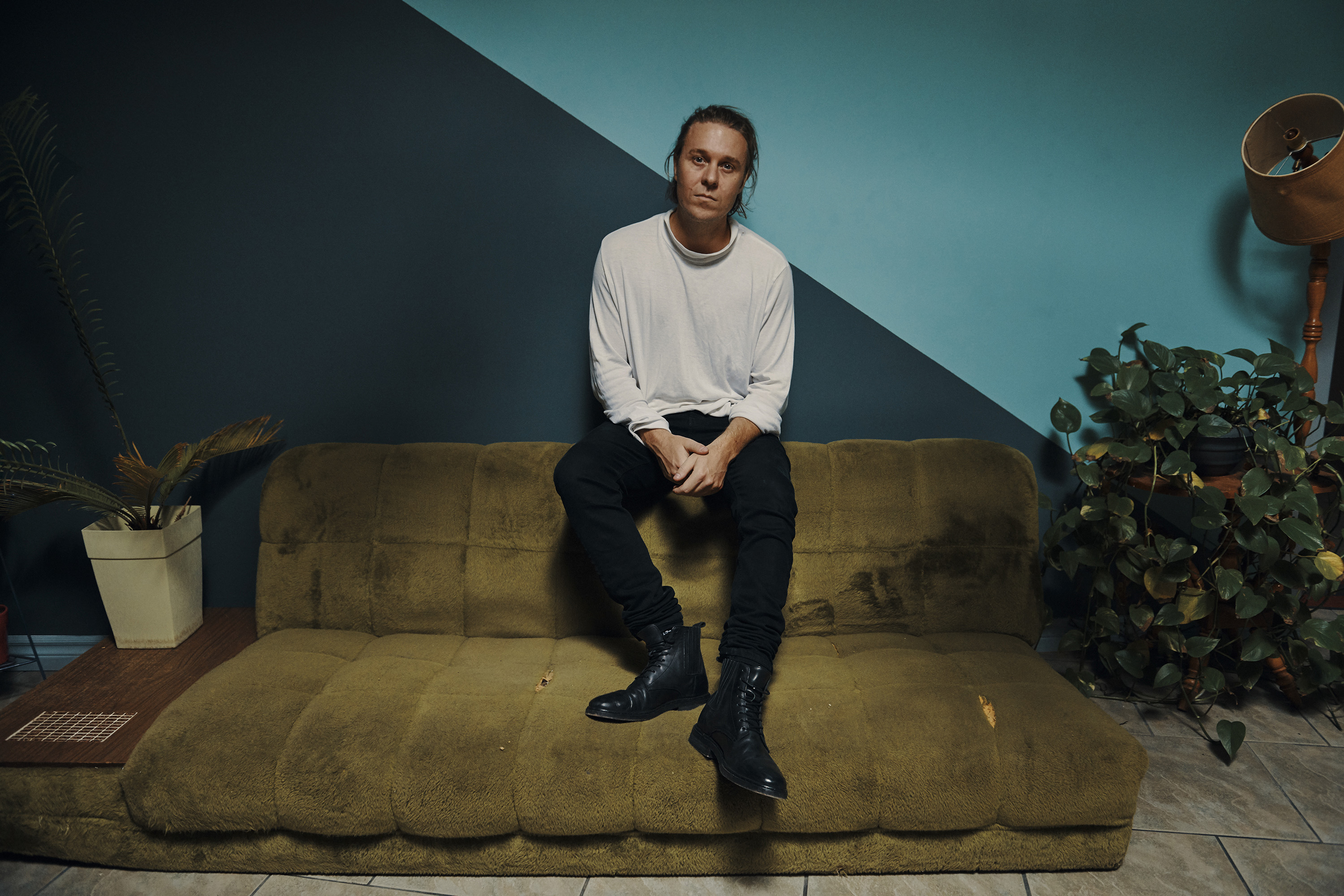 BITS'N'PIECES….Montreal based Alt/Indie-Folk collective The Franklin Electric are sharing another new video from their upcoming EP, In Your Heart, out February 21 courtesy of Aesthetic Magazine. "Trouble" is about "my relationship with my inner struggles," says Jon Matte. "Learning from them and finding a way to understand why and where they come from."
"As if they are happening for a reason I should understand. We shot the video on a day off of our European tour in London UK and went with a doom and gloom kind of Brit crime drama story with forgiveness and remorse."
"Trouble" follows the EPs first single "Anything For Love" which was released earlier this month…..Since emerging in 2014 with debut album This Is How I Let You Down, The Franklin Electric have logged nearly 400 shows, canvassing the world alongside everyone from Mumford & Sons and Ben Howard to Edward Sharpe and City and Colour. Along the way, 2017's Blue Ceilings marked a major milestone. Not only did the record produce favourites such as "I Know The Feeling" and "Someone Just Like You", but also led to a nom at the 2018 JUNOS in the category of Breakthrough Group of the Year…..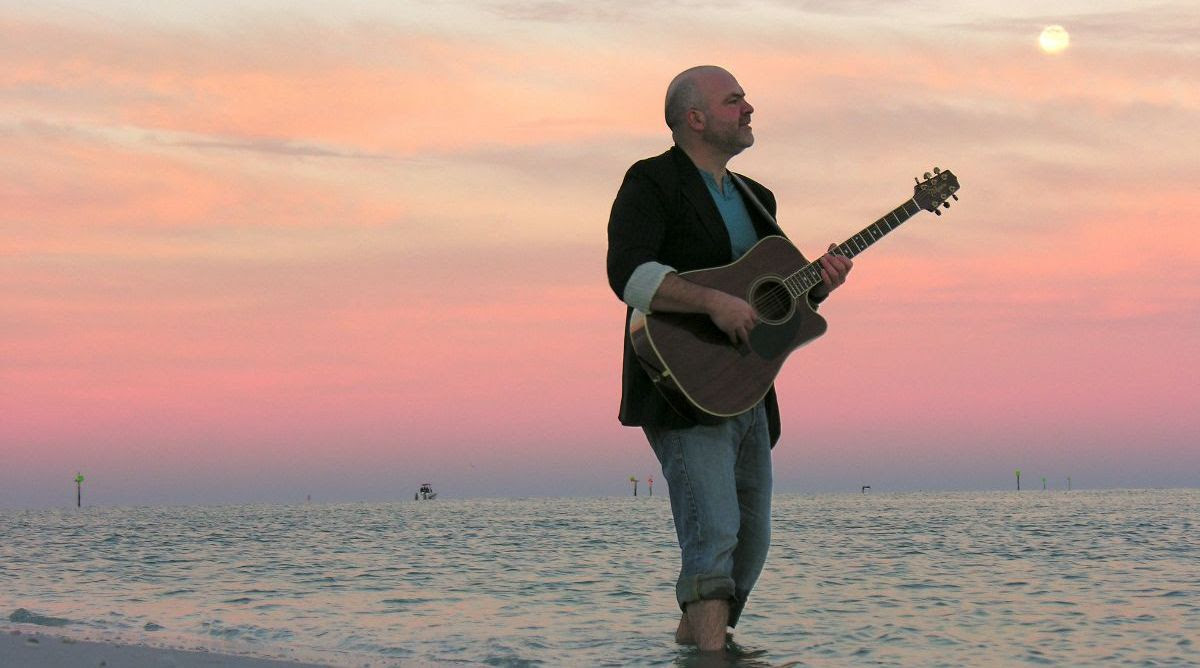 ….Check 'Trouble' here     http://www.killbeatmusic.com/thefranklinelectric....new single and FACTOR funded music video for When You Think No One Loves You from David Leask's critically acclaimed EP "Six in 6/8" tackles the subject of loneliness with a depth and potency of emotion and tells the story of three different characters - an elderly widower, a single parent mom and a teenager who is being bullied….When You Think No One Loves You, featuring Jonathan Goldsmith (Bruce Cockburn) on piano and B3 organ and Quisha Wint (Jacksoul) on background vocals, was co-produced with JUNO award-winner Justin Abedin (Justin Hines), mixed by Grammy Award-winning engineer Chad Carlson (Taylor Swift/Jewel) and mastered by Grammy Award-winning mastering engineer Peter Moore (Bob Dylan). The song was recognized as a finalist in the USA, the Unsigned Only and the International Songwriting Competitions….Leask is a lifetime song chaser who has been constantly trying to mine deeper songs and perform them live. He is just back from a UK tour following some very positive ink for his latest record. Leask has been a songwriting mentor/teacher with songwriters ranging in age from 7 to 70.  He has also brought his music to settings outside of conventional music venues such as hospital wards and care facilities for veterans.  Leask comments, "All of these experiences have shown me the power of music and song to heal and encourage us all in our struggle to be human. My hope is that the video can raise awareness for and give comfort to as many people as possible who are feeling lonely and unloved in this world, whatever the reason may be."
 Listen to the single 'When You Think No One Loves You' here:
https://www.youtube.com/watch?v=zhG0F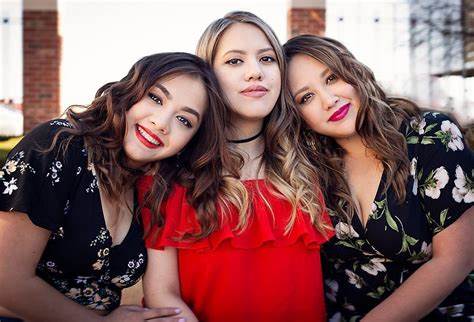 ……Long Winter is pleased to announce its takeover of Harbourfront Centre as part of the Festival of Cool: The Arctic this December 13 from 7pm-2am. For their second event of the season, Toronto's most eclectic local presenter will fill the expanse of Harbourfront Centre's main building with a dense, high-energy fusion of the best in local DIY and underground scenes, alongside artists from across the Arctic Circle. The Arctic Night will feature performances by prolific experimental electronic indie artist  Casey MQ, ambient folk duo ANAMAI, cartoon pop performer Frosty Valentine and more. Multi-media artists include Marja Helander, a Sámi photographer, video artist and film-maker with roots both in Helsinki and Utsjoki, Nicholas Galanin's (Tlingit/Unangax) latest work Fair Warning: A Sacred Place, and Jamaica-based painter and illustrator Krystal Ball. Other music from Boy Pussy, Memory Pearl, Lost is Found and Digawolf (Northwest Territories)….The Ault Sisters 13th annual Celebrate The Season show goes Sun. Dec. 15. Hugh's Room Live. Doors12:30PM/ Concert 2PM.This afternoon concert has, over the years become a much-awaited kick-off to the holidays for many and an all-ages attraction. The lissome ladies will be backed by Patrick Hewan (piano), Jonathan Meyer (bass) and Ethan Ardelli (drums) and the repertoire is always a mix of holiday standards and new season-appropriate material…..The Ault Sisters continue their support which began about 12 or 13 years ago for World Vision. In addition to helping the organization raise funds and awareness, they have personally committed to help several young people over the years……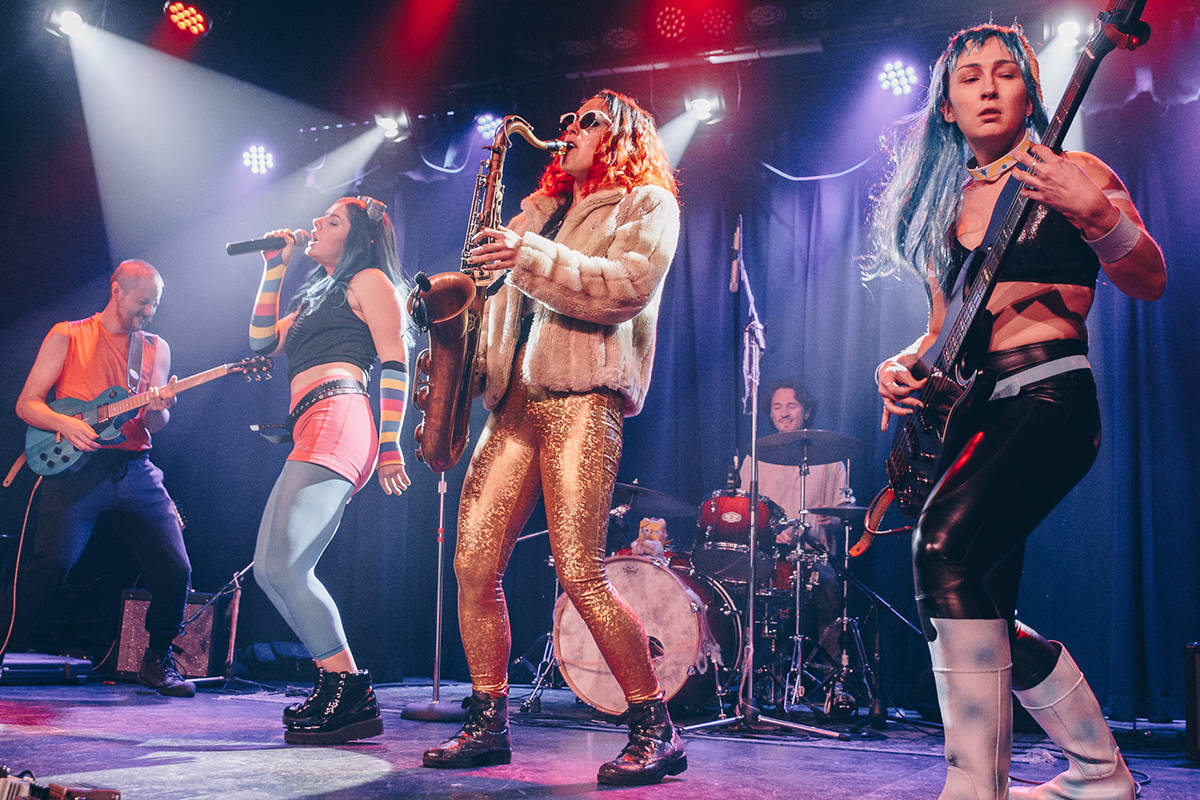 When it rains it pours! Treading on the heels of their first-place win at Live Acts Canada's "Best in Vancouver" contest over the weekend, Vancouver funk-rock group Raincity are excited to announce the release of their 'Give This Up' video today. The video serves as a teaser of what's to come when Raincity make their Commodore Ballroom debut opening up for funk legends Five Alarm Funk on December 26th…'Give This Up' is an underdog track from Raincity's self-titled EP which was released in June 2019. …."'Give This Up' has been with us for a long time, back to the jazz trio days of 2016," says Raincity vocalist Clare Twiddy. "It has changed so much, in the reflection of the ways that we too have changed. Over time, the song came to describe the freedom that we found in letting go, in embracing ourselves, finding confidence in our voice, and striving to be the ideal self. The fun and energetic video for 'Give This Up' embodies that freedom and embrace during a time where many people may need a reminder to love themselves and to look for the joy in life, family, and friends."…Raincity is Vocals - Clare Twiddy, Saxophone - Kaylar Chan, Guitar - Ryley Kirkpatrick, Drums - Sheldon D'Eith, Bass - Ginger Chen.
Raincity On Tour
Dec 26th - Vancouver, BC - Commodore Ballroom w/ Five Alarm Funk GET TIX
Dec 31st - Vancouver, BC - The eatART Foundation
Jan 18th - Vancouver, BC - Guilt & Company
……just out from Toronto singer/songwriter/filmmaker Ron Chapman is first single and video, "Turn Away. The new video for "Turn Away" is a combination of a live Havana performance at the renowned Fabrica DeArte Cubano by Ron and a large Cuban band. Mixed with historical stock footage, the video delivers a powerful universal message that blends a Canadian single/songwriter's sensibility with Cuban horns, strings and percussion, including performances by the great Cuban trumpet player Julito Padron and famed Cuban percussionist Adel Gonzales, along with a top Havana horn and string section…A sobering call to arms in the cause of making humanity human again, riding atop a lulling melody that would do Uncle Eltie proud. A biting musical mojito for a drab December day…
Check it here:  https://mail.google.com/mail/u/0/#inbox/FMfcgxwGCGrPHwnvbZkFJckGdwmkqnvg?projector=1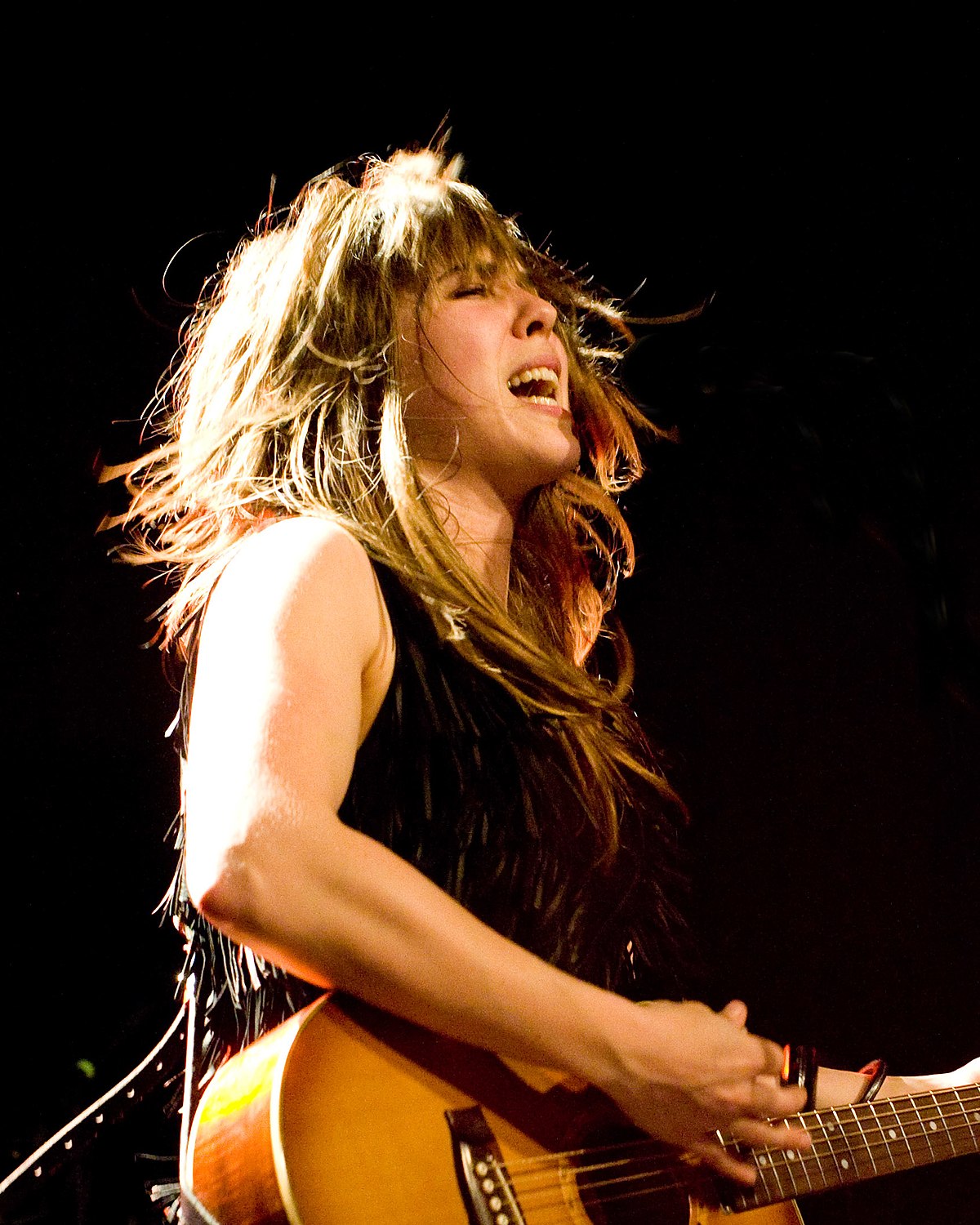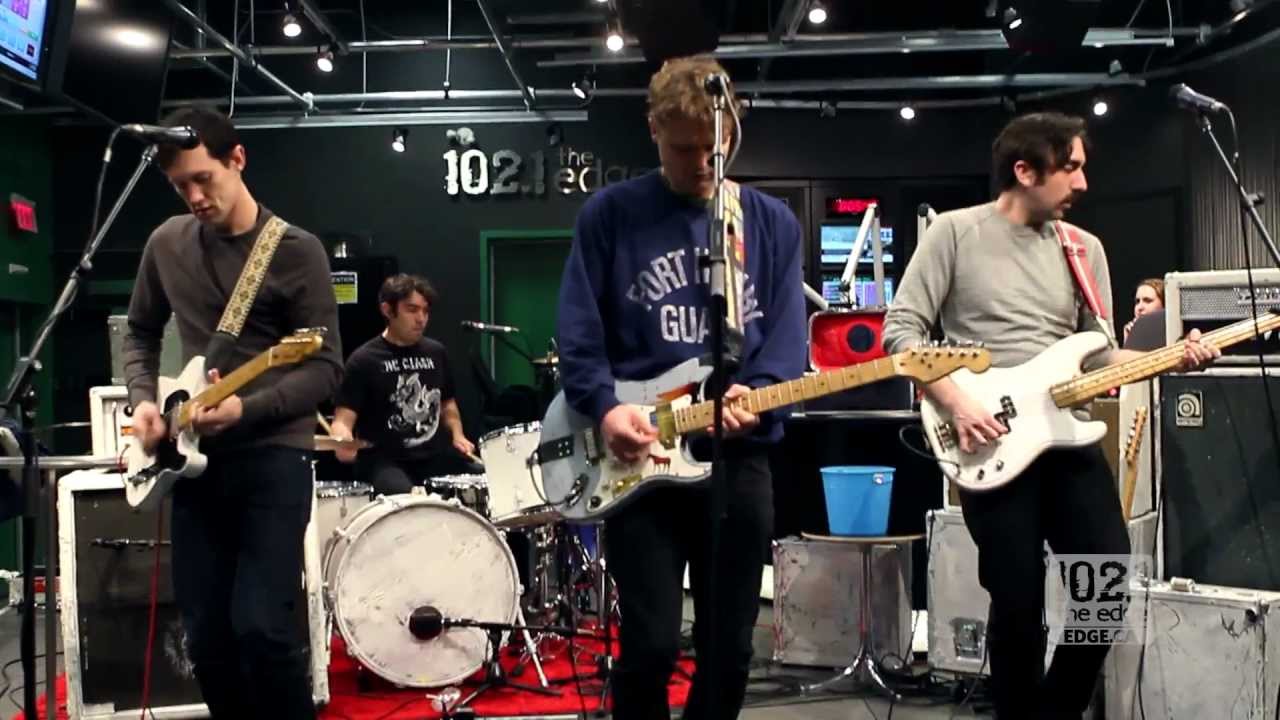 Gonna get crazy when Hollerado, Bad Waitress and Deanna Petcoffplay Danforth Music Hall Dec.13, the hugely underappreciated Peter Hill Quintet play The Rex Dec.16, sublime Serena Ryder plays the Queen Elizabeth Theatre Dec.18 and the Toronto Chamber Players rock Ripley's Aquarium like it's 1789. Dec.20.
Support live music. Everywhere, everywhen.