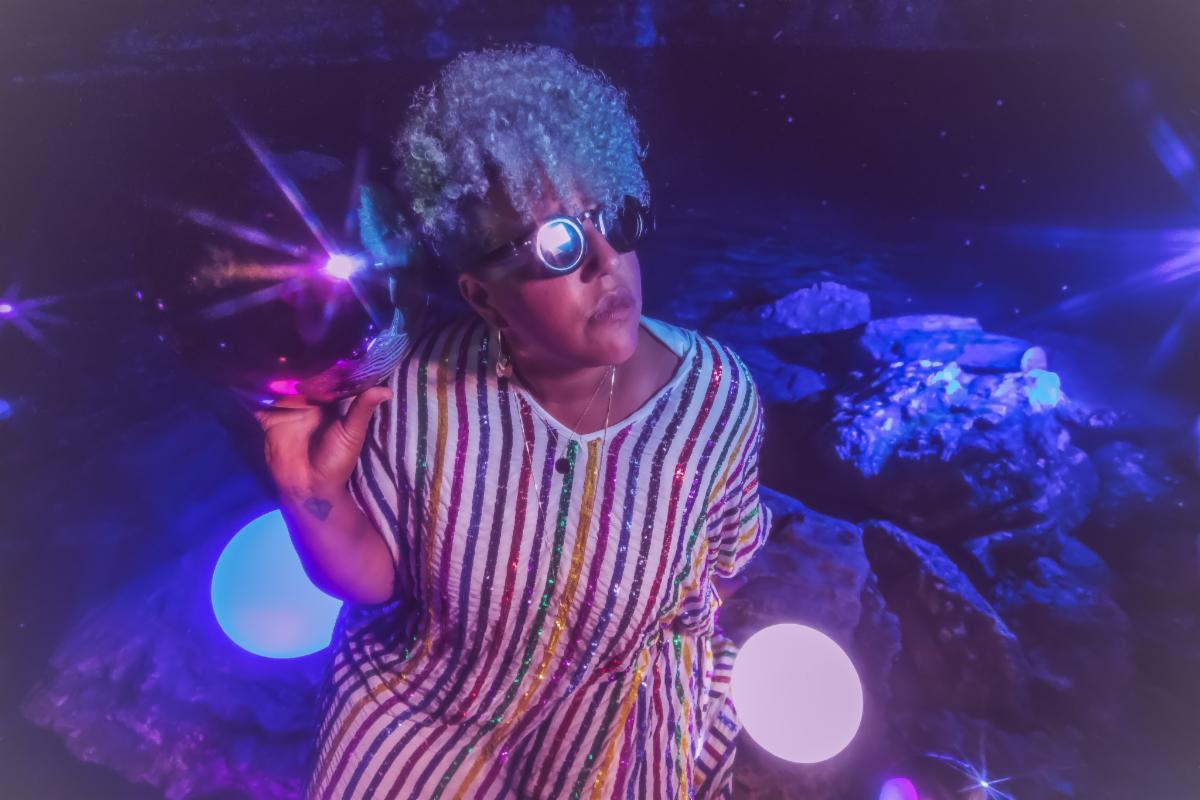 Fri Jul 09, 2021
This week we spotlight Thornhill Food Bank 1 Leaside Park Dr Unit 5B, Toronto, East York Office phone 647-428-9755
Email thorncliffefb@icnareliefcanada.ca
COVID19 -- Food Bank open by appointment only, call and leave message at any time but please do not call Mon or Thurs * counselling service by phone -- call for appointment or visit website to register
Steppin' in with the boisterous blues rock of Brittany Howard. Jaime – the first solo album from Howard – has been reimagined by an astonishing cross-section of the five-time GRAMMY winner's peers. Featuring fresh takes and remixes of the album's 11 songs, Jaime Reimagined will be released by ATO Records in digital format on July 23 with the vinyl edition to follow on September 24.
Howard has shared the shimmering single "Presence" Little Dragon Remix along with the b-side, "Tomorrow" from Toronto jazzateers BadBadNotGood Remix.
Howard noted, "Making Jaime was so much fun for me because I was able to explore so many different genres of music. There were no rules. This reimagination project has been no different. I have been honored to have so many incredible artists from all musical worlds interpret my songs in such interesting and different ways."
Little Dragon said, "Working with Brittany's voice felt really inspiring, because it radiates emotions and energy."
BadBadNotGood explained, "We've been fans of Brittany Howard's work from a distance for years but haven't had the chance until now to connect. She has an absolutely incredible voice and her songwriting style is really unique. The original of 'Tomorrow' had such a special, floating sound that it was difficult to find a direction to go in for the remix. We tried to give the amazing vocals a new context and build around that. We were honored to have the opportunity and hope everyone enjoys it!"
Howard will headline the legendary Hollywood Bowl in Los Angeles on September 18. She will also be performing at numerous festivals, including Lollapalooza, Bonnaroo, Outside Lands and Life Is Beautiful, and touring with My Morning Jacket.
Fans who pre-order the digital edition of Jaime Reimagined will instantly receive the Little Dragon and BadBadNotGood remixes plus Bon Iver's remix of "Short and Sweet," EARTHGANG's remix of "Goat Head," Michael Kiwanuka's version of "13th Century Metal" and "Stay High again.." from Fred again.. and Joy Anonymous.
Childish Gambino also offers up an interpretation of "Stay High." The 9th Wonder remix of "He Loves Me" features Common while Gitty's remix of "Baby" features Syd. Other artists who contributed to Jaime Reimagined include Emily King, Laura Mvula, Georgia Anne Muldrow and Jungle.
As the frontwoman and guitarist for Alabama Shakes, Howard became one of music's most celebrated figures – the band won four GRAMMYs (out of its nine nominations) and she has performed everywhere from the Obama White House to the main stage at Lollapalooza, where she sang with Paul McCartney at his invitation. For her solo debut, Howard boldly decided to explore new directions, with diverse instrumentation and arrangements and intimate, revelatory lyrics. Howard titled the album after her sister, who taught her to play the piano and write poetry, and who died of cancer when they were still teenagers.
"Stay High" won a GRAMMY for Best Rock Song after spending three weeks at No. 1 on Billboard's Adult Alternative Songs chart. It was Public Radio's Most Popular Song of 2019 and named by Pitchfork and others as one of the year's best songs.
Check 'Presence' (Little Dragon Remix):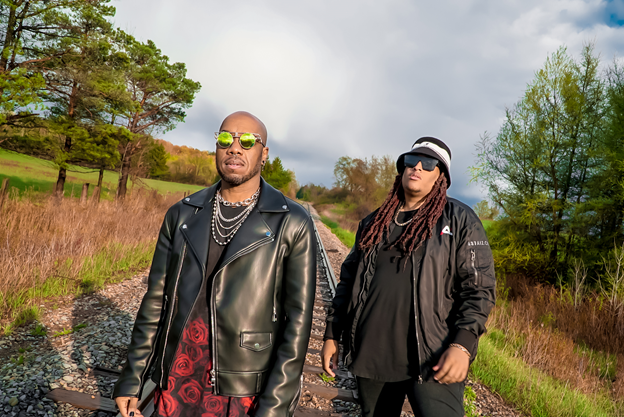 Through their mutual love of House and electronic music and their fascination with its Black culture roots, world-renowned DJ-artist 4KORNERS (Toronto Raptors official DJ) and producer Ashton Adams are collectively known as 401 WST, after the provincial highway that connects their home towns of Cambridge and Toronto respectively. Citing the origins of House Music as their inspiration, 401 WST express their deep love for the unique, innovative, and most of all, pure nature of the music and the Black DJ / producers who started it all.
Being shut out of the mainstream due to racism, classism & homophobia, the forefathers created their own spaces and sounds, birthing an entire movement in the process. It was about the people, the music and how it made you feel. If you fast forward to today, there appears to be a cultural erasure of sorts, where these music forms have become detached from their Black culture roots and from the communities themselves that birthed the art form. Their forthcoming EP Our House Vol. 2 (a play on words about house music, and who originated and invented the art form), 401 WST's first release of 2021, "Won't Put U Thru That" (Wednesday July 7, 2021) is a collaboration with rising star, Montreal's Zach Zoya, signed to Universal Music Canada, and who's debut EP featured production from Boi-1da (Drake), Matthew Burnett (Daniel Caesar), among others, and is a bouncy, club ready ode to real love that is sure to be an anthem for the summer.
Won't Put U Thru That:
After 30 glorious years of leading renowned Celtic punk rockers, The Mahones, founder and band leader, former drinking buddy Finny McConnell decided it was high time to write and produce an album for himself. The --result? The Dark Streets of Love — available Sept.3 on True North Records.
A collection of his most intimate musings to date, The Dark Streets of Love is McConnell's love letter to everyone important in his world. Stripped bear with personal lyrics that represent not only his truth, but a truth we can all relate to, the 11-track LP includes covers of songs by Bruce Springsteen, the Tragically Hip, Lou Reed, Shane McGowan, and even an outtake from an earlier Mahones release — all of which hold deep meaning to the veteran artist.
With the Mahones, McConnell unleashed more than 20 albums to the masses, and shared the stage with the likes of the Dropkick Murphys, Shane MacGowan, Stiff Little Fingers, Billy Bragg, The Buzzcocks, Sinead O'Connor, The Damned, and more. Born in Dublin, Ireland, and based in Kingston, Ontario, McConnell's first solo album is its own homecoming — to himself.
Mixed and engineered by Gene Hughes, this live-off-the-floor release is a rare peek behind the curtain to McConnell's expansive emotional atmosphere; intricately layered reflections on loving, losing, grieving, and loving again peel away, song by song, one of punk's most notorious leaders and his distinct point of view.
Here's Finny roughing up Springsteen's 'Atlantic City':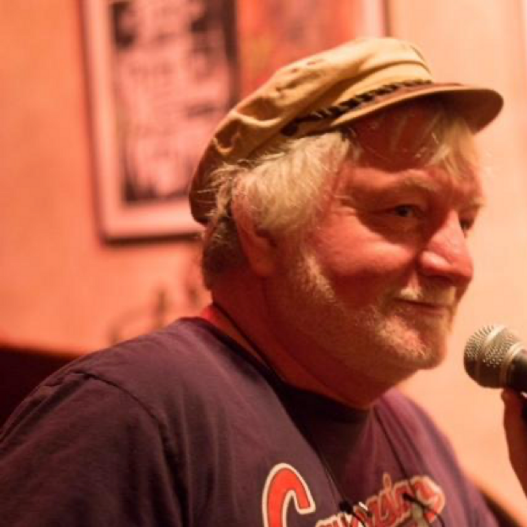 Toronto singer-songwriter and activist Bill Heffernan has re-released his single "Hide Out Refugee" The track is from his 2016 debut album of topical songs called The Horses Are Loose, and a new video accompanies the song this time around. For more information please visit his website.
In 1982 Heffernan received a series of Salvadoran refugees into his apartment on Roncesvalles Avenue in Toronto. He was a member of the Teachers for Social Justice group and he had extra room, was single, and had the capacity to receive them. That changed the direction of his life, culminating in numerous trips to Nicaragua and El Salvador since 1986. In return, his phone was tapped, he was denied entry to El Salvador for a time and was challenged to see the world from the point of view of someone on the run and to hear the stories and the cries of the oppressed. He also took a leave from his teaching job in '88-'89, working in Refugee Services with the Jesuit Centre in Toronto, leaving his illustrious hockey scouting life with the Winnipeg Jets behind, and ultimately returning to teaching and counselling.
"It was at that time that I dusted off my old guitar and began trying to integrate my music, my storytelling, my poetry, and my love of live gatherings, to bring the community together," says Heffernan. "'Hide Out Refugee' was written in 1988 after a summer of study and travel in Peru, El Salvador, Nicaragua and Honduras."
The musicians on 'Hide Out Refugee' are Bill Heffernan - acoustic guitar/lead vocals, Jimmy Bowskill - electric guitar, Alec Fraser - background vocals/electric bass, Ken Yoshioka – harmonica. It was produced by Alec Fraser, mastered by Andy Khrem at SilverBirch Productions.
Check the beautiful and haunting 'Hide Out Refugee':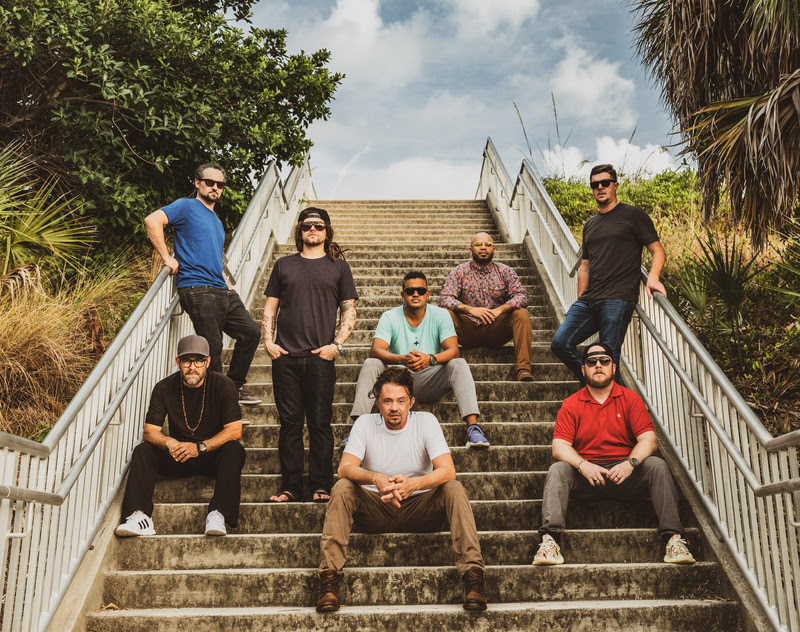 Here's another buzzworthy September release. SOJA, the internationally acclaimed, two-time GRAMMY-nominated eight-piece from Washington D.C., will release their highly anticipated new album, 'Beauty In The Silence' – their first in four years – September 24th via ATO Records.
New single "Press Rewind" ft. Collie Buddz and J Boog, instantly sets the album's mood of soulful celebration; a track that first took form late one night on Buddz' tour bus and is a radiant tribute to how music enlightens and sustains us.
"When we first fell in love with this band, we were kids," says frontman Jacob Hemphill. "We worked our other jobs. In a band, if you're lucky, music eventually becomes your real job. While that's amazing, if you're not careful, it becomes more 'job' than 'awesome.' That's when you gotta press rewind and remember why you fell in love, and why you're still in love, with music. I was on Buddz' bus after a show we did, and he was playing beats he made. He's a dope producer. He got to this riddim and I freaked out and said 'wait, dude pause it.' He paused it for like 30 seconds and I wrote the hook, then he started it over and I sang it. It was on after that."
Check the solid roots reggae of 'Press Rewind'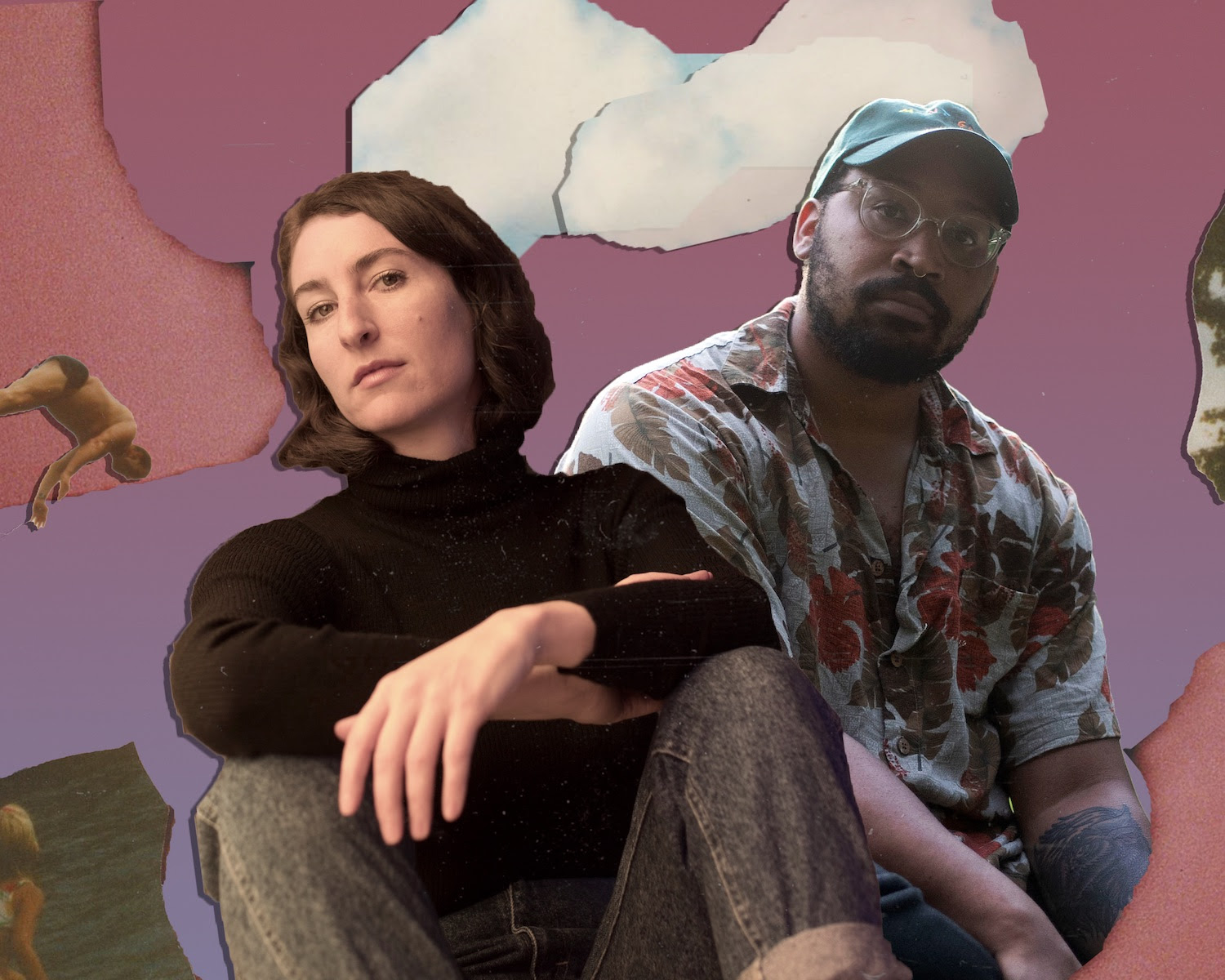 This week Vancouver hardpop artist Hannah Georgas shared her All That Emotion Versions EP, a collaborative effort that re-examines songs from her critically acclaimed Aaron Dessner-produced album, All That Emotion that came out last year. Appearing on Versions EP are The National's Matt Berninger who duets on "Pray It Away", Kate Stables (singer of acclaimed UK group This Is The Kit) covers the album's lead single "That Emotion" as a beautiful, throbbing drone, rising new artist Bartees Strange contributes a dance floor remix version of "Dreams", "Easy" is given an intimate and whimsical reading with strings by Owen Pallett and an instrumental of "Cruel" seems destined for peaceful piano playlists.
Of the EP, Georgas said, "Having the opportunity to connect and collaborate with Bartees, Kate, Owen, Matt and Graham has been a treat. All have released their own albums this past year and I've honestly listened to their new music more than anything else. It's been sweet to realize a new side to these songs and it's always refreshing to hear my music in a completely different way. Collaboration is an integral part of making music for me, and it felt extra special to do this during the pandemic." 'Tis a solid listen throughout.
'That Emotion' :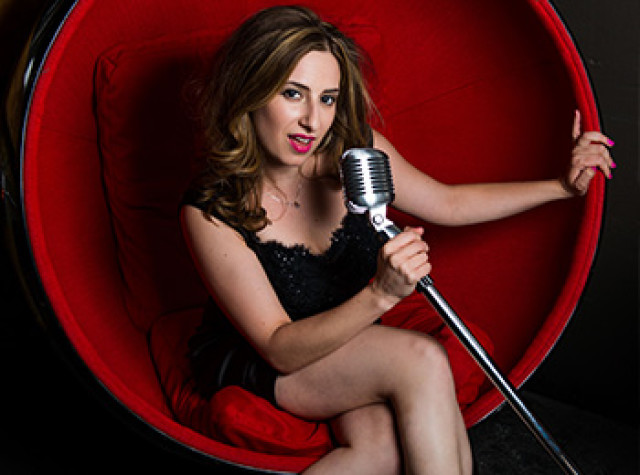 Stepping off with the inimitable Jordana Talsky's newest single,'Over The Wall' which drops today, Jul.9 Talsky's a singer, songwriter and vocal looper who fuses multi-genre influences into her own sound. She accompanies herself by voice with a Roland Boss RC505 loop station. Her ethos is to incorporate digital means into live performance in an organic way, and with the loop machine, she creates a choir on the spot with no pre-recorded parts. Jordana weaves unique interpretations of covers with original material and it all leaves you wanting more. Here's Jordana on the song's genesis and nature.
"The wall is whatever it is that holds us back from living in a "golden" state and feeling at peace with ourselves. We are constantly obstacled with walls, external and internal, that barricade us. We wall ourselves off emotionally to survive this world, we are taught to create psychological walls where none exist, we are cattled to climb to get 'somewhere'... and we suffer. This song is as much an ask from Me to Me as it is an ask from Me to Others, the message being: Let us first hold our own selves up to be our own source of strength and support, and then once we know what that is for us, be able to ask it from others.
"This song was co-written with Justin Abedin, who produced the EP, and Sarah McCully. One of the constraints of writing with the looper is the need to get as much as you can out of few chord/rhythmic alterations (since it's all live and being looped), but that also presents a neat challenge to see what you can create with yourself under those conditions. In this song, the bass line (heard off the top as the intro) remains the same and continues throughout the song while supporting parts on top change to create the chord progressions over the repeating bass line.
"The songs of my EP explore themes around the concept of finding home in our selves, so this song, about holding our own selves up, is one of those messages. In becoming a vocal looper and learning to do a new thing with myself, I have confronted my criticism and self-doubt and have found that in many ways this creation journey has mirrored my personal challenge to feel at home with myself. I am a person of several voices, and now a choir of one."
See what I mean? Musically, she's nobody's child and the laws can't touch her at all.
The EP, "Zahava", comes out August 27. Check 'Oh Yeah' here:
This just in….Horseshoe Tavern to bring back in-person Concerts in July. First up, local folk-rockers Birds of Bellwoods July 23.
Support the music. Wherever you find it. Support your local food bank.