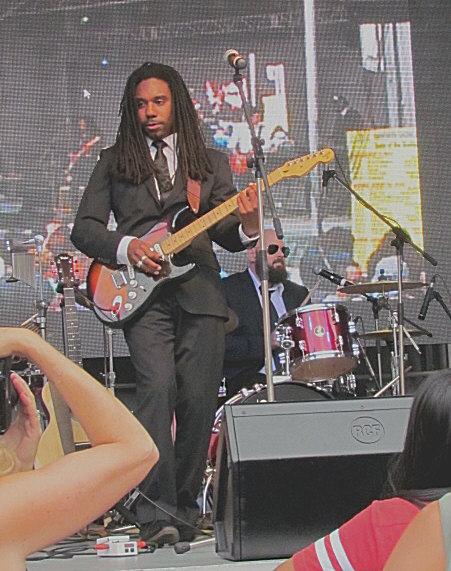 Fri May 09, 2014
It's that blessed time of year again…no, it's not! The CMW Holy Week is usually held in March but this year was changed to the more weather-friendly month of May. So far, that's not by much, so all the more reason to spend your entire week avoiding the relentless winds by checking out as many of the umptillion bands on show in the city's 60 venues as you can stomach. To help clarify/confuse your choices, here's a random scattergun blast of acts you should know about.
The hard drinking, sharp-dressed Buddy Black has been writing music for nigh-seventeen years now. His songs are a raw, catchy, meticulously crafted, and meaningful cocktail of country rhythms played with roots- punk intensity, hyper-literate lyrics, and desperate, almost manic, vocal delivery.  Buddy's latest project is collaboration with broody-rock-n-roll-bastards, the Ghost Umbrellas. Sharing a similar go-go-go work ethic, and love of live performance, Buddy Black and the Ghost Umbrellas have quickly become a tight, integrated unit. With influences ranging from Zappa, to the Stones, to Tool, the guys have helped to give the driven, maniacal tunes a smoother tone which emphasizes Buddy's careful song craft while retaining a good measure of his characteristic grit. Mr. Black plays his second CMW gig tonight (Thursday May 8 - The Central 603 Markham St - 11pm) so consider yourself warned.
Nouveau pop buzz act Beautiful Nothing shows up downtown May 10 at The Underground Garage 365 King St. W. to introduce us to the tunes off the soon-come self-titled debut album. While you get dressed, check their video for lead single Come Colour Me, currently in regular rotation at MuchLoud and get in the mood for dance floor action.
Two chances to experience the inimitable King Khan and BBQ Show; the mad Montrealers do it tonight (May 8) at The Garrison 1197 Dundas St W and Fri. May 9 at The Horseshoe 370 Queen St.W. This crew's brand of southern grilled garage rock makes for some unhinged behaviours and seriously sweaty boogie. Best appreciated with a Jack and a Bud back. Or several.
Coming off recent house-rocking performances at Toronto's Winterfolk Festival, and opening for super group Magic! at the Mod Club, the Julian Taylor Band keeps the momentum Wednesday, May 7th at The Shangri La Hotel. The Toronto-based singer-songwriter Taylor and his band will be dropping fresh tunes off the TECH NOIR album due in June. First single "Never Gonna Give You Up" has been nominated as a semi-finalist in the International Songwriting Competition. The video has blown up on YouTube with more than 300,000 views and the track is storming the Top 40 on the Canadian Alt Rock chart.
Taylor has a distinct delivery that's raw and emotional, drawing on blues-rock and island rhythms for the backbone of his sound. Word is that Tech Noir is a culmination of every musical genre that has influenced him throughout his life. The end result's a soul-driven pop-rock inspired by the likes of Lenny Kravitz, Stevie Wonder and Bill Withers, which should have lots of room for Taylor's inspired riffing.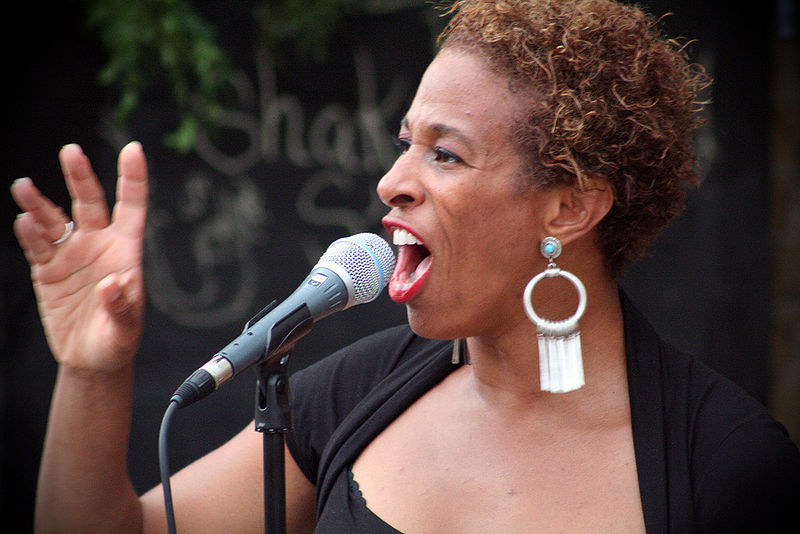 Internationally renowned blues star Shakura S'Aida is back on home turf after touring Blues in G Minor (an homage to Etta James, Billie Holiday and Nina Simone) on Canada's West Coast and Internationally. For CMW 2014, S'Aida will be performing two quite different shows. The first (Thursday, May 8, 2014) at El Mocambo 464 Spadina Ave., sees her pairing with Juno-award winning blues trio MonkeyJunk for what should be a funky throwdown. The second show ( Friday, May 9, 2014) at Toronto Marriott Downtown Eaton Centre (hotel lounge), 525 Bay St., with showtime 11:15 pm, will be a more intimate and soulful affair.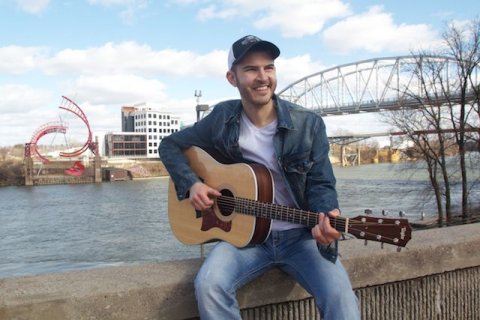 CMW virgins The Archers released their debut full-length album These Wicked Woods in April and since then, have been busy making their mark in the indie rock-folk-pop worlds. The new album offers a confident showcase for their blend of folky harmonies, modern rock, and indie-pop trends. The thing's also chock full of danceable tracks (perfect for a night on the town with live music), hooky guitar meshes and a nerdy and ultimately totally suitable approach to instrumentation and harmony.  Currently in the middle of a cross-Canada jaunt, the guys should be road-sharp when they show up at The Central 603 Markham St (Fri. May 9) for a midnight showcasing of These Wicked Woods.
Ontario nu-country balladeer Steve Rivers has opened for Charlie Worsham, Josh Thompson and Greg Ullman: this Thursday, May 8th, he's set to rock the Cadillac Lounge (1296 Queen Street West) which is staging a country showcase of sorts over the weekend.
Rivers will be followed Thursday night by another shining country light in the person of honest to gosh Burlington farm boy Billy Jay White. Boy's two albums deep in a happening career that's landed him on the radio and made him a YouTube buzz boy on account of the whimsical videos. Expect lots from current opus, Damn Fool Thing To Do.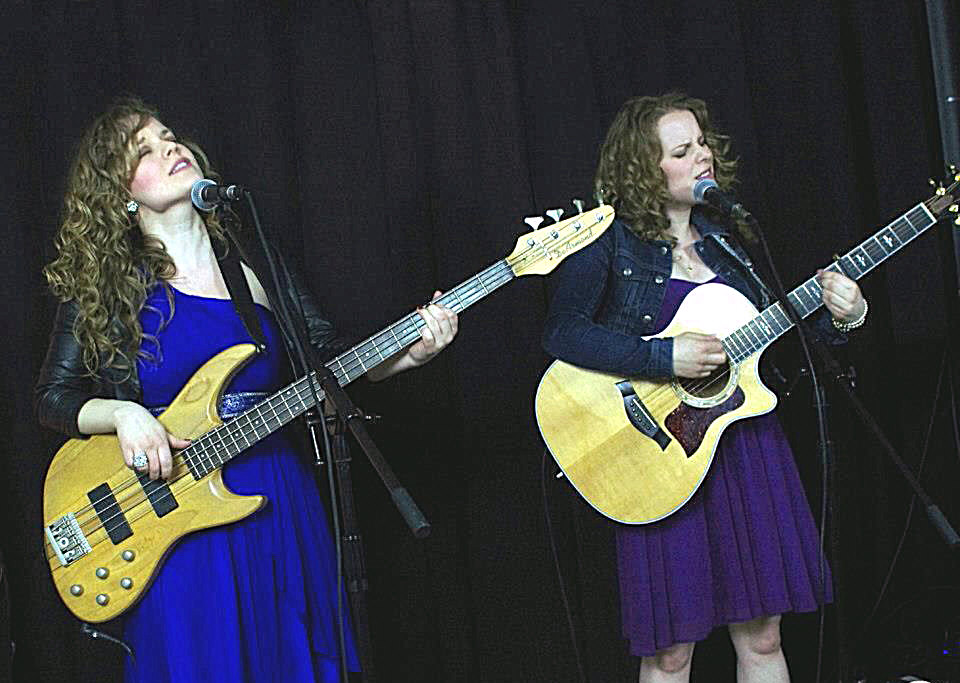 The ladies do Cadillac Lounge Saturday, May 10th, when BC based Carli and Julie Kennedy take over with their brand of fun-loving, high energy country, powered by some of the best fiddling y'all will hear this week.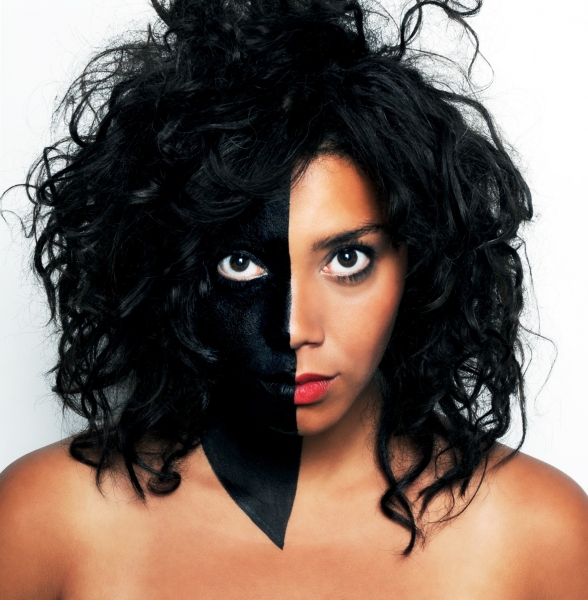 Another hot voice back on home turf for CMW, genre-bending soul stylist Chloe Charles graces the stage of The Drake 1150 Queen St.W. May 10th at 8:00pm. The lady's been touring the Break The Balance album internationally for a year, working high-end European festival gigs including Womad, North Sea Jazz Festival, and the Love Supreme Festival, so if you think her stage prsence was sharp and polished before, wait till you get a load of Chloe now.
Despite being born in Midlands, ON, There's never been anything middle-ish about Born Ruffians. The guys have pursued their own flinty brand of melodic post-punk since 2008's Red, Yellow, Blue album. Their benchmark album so far is 2013's "Birthmarks", so expect to hear lots from it when the dudes hit the stage at Kool Haus 132 Queen's Quay E.Sat. May 10. Fans may not recognise some of the tunes immediately, as Luke Lalonde may drop tracks from the soon come Born Ruffians acoustic EP, which will include alternate versions of songs from Birthmarks.
And now for something way different. It's called Electronic-tribal-rock and it comes from a Montreal crew called Sunrise and Good People. As the title suggest, sunny breaks, good vibes and lotsa percussion rule. Band members Alain Mercure, Eric Bolduc and Xavier Auclair have refined the sound over two albums by incorporating sound textures and adding beat samples to create the genre they call electronic-tribal-rock. If you caught them at last year's NXNE, you know what we're on about. The sound's catchy as measles and floor-filling good, so get ye to The Underground Garage 365 King St. W Thur. May 8 early if you wanna get infected.
For all the deets you need, check http://cmw.net/music/wristbands
Y'all have a great CMW2014 and look out for each other.