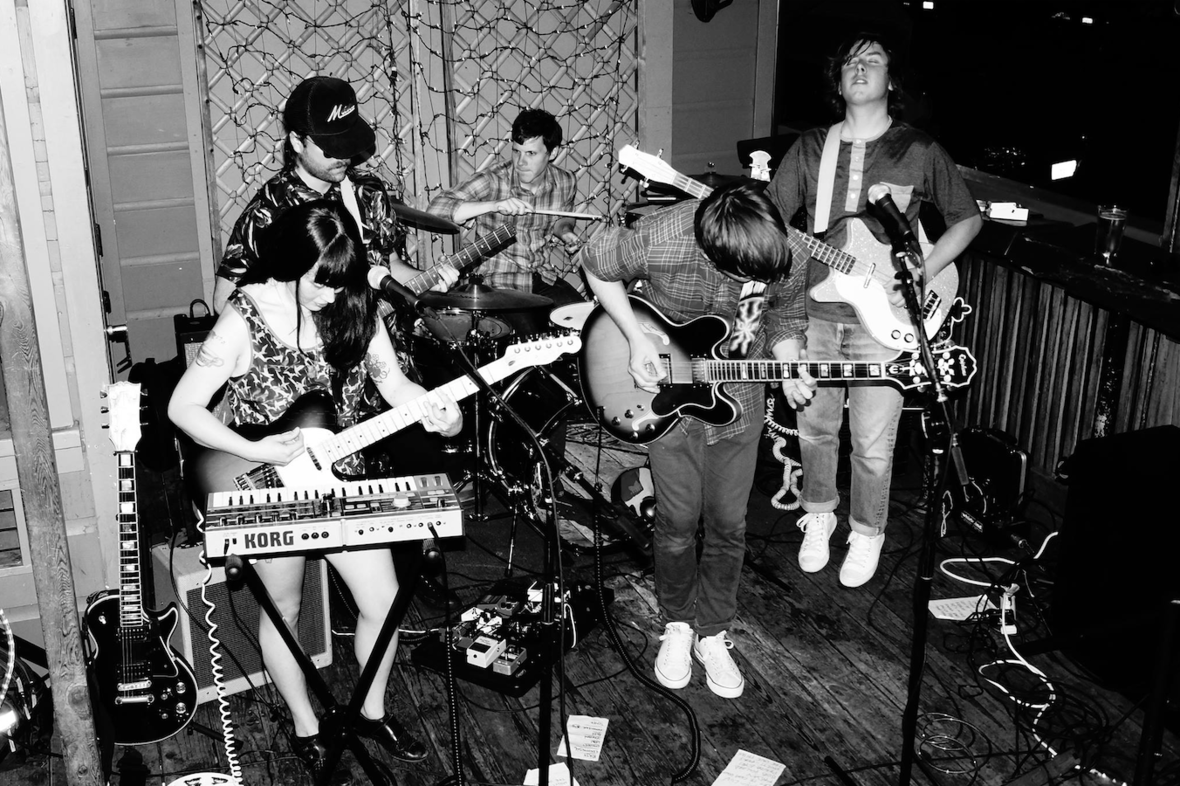 Fri Jun 19, 2020
This week we spotlight St James Food Basket at St James United Church
400 Burnhamthorpe Rd Toronto ON
Serves Everyone.
COVID-19 Alert:
Due to COVID-19, operational hours and services might have changed. Please call 416-622-4114 before visiting.
Typical Operating Hours Wednesday: 1:30pm - 5:30pm
Rolling out with San Fran indie power pop unit Cocktails and new album 'Catastrophic Entertainment' on July 1
Check lead single "Bun E. Carlos"
https://www.youtube.com/watch?v=hLrF-kMXZ4c
'Tis a scrappy little thing with garage pop in its genes and a welcome summertime vibe.
Cocktails makes power pop music that its forebears would be proud of. Moulded in the image of bands like The Rubinoos, The Records, and Shoes, Cocktails bring melody, harmony, and guitar rock in equal measures.
They waste no time in cutting right to the hooks on their new record. Case in point: The album's lead track "Bun E. Carlos." While the song title references the iconic Cheap Trick drummer, it's more about the summertime feel-good vibe that sets the tone for much of this record.
Main singer and songwriter Patrick Clos says, "It's almost like a fantasy we all (or at least Cocktails) long for right now (especially given the current pandemic times): traveling the world, playing music, finding love, drinks with friends, beating the shit out of a drum set. Simpler times."
Catchy Moog leads are running directly into catchy guitar leads with plenty of call-response vocals and boy/girl harmonies throughout. During the bridge we hear Clos sing: "We'll leave our problems back in the U.S.A - It's all f#*ked anyway..." A bleak sentiment that also hints at an escape or some bit of hope. As to where that escape may be, we're not quite sure, but for now the melodies embedded in this track will carry us through.
'Catastrophic Entertainment' is full of fuzzed-out melodies, catchy choruses, sticky guitar riffs, and pop-rock heaters. Produced and mixed by the band, the album relies heavily on what Cocktails does best: bluntly bashing out well-crafted pop songs.
When Clos teams up with lead guitarist Joel Cusumano (Sob Stories), synth/vocalist Lauren Matsui (Seablite), bassist Rob Goodson (Re-Volts), and drummer Phil Lantz (Neutrals), "it just hits a little different: the result has a certain kinetic nervous energy – an audible adrenaline rush."
Clos describes the new album as "a raw and dirty monster of a pop record."
"We're a scrappy power pop band at heart, but we've never quite fit in nicely," he explains, "a little too poppy for a punk thing, and then we're always rocking too hard to be an indie-pop band. For 'Catastrophic Entertainment', we just wanted to lean into that as much as possible and be ourselves, just trying to let new ideas happen."
With tracks like the twangy pub-rocker "Washoe County" or the Moog heavy stoner-jam "Buried Alive," the band flexes its versatility. On "Love Is Gone," a falling out of love with the City break-up song,Matsui crushes the lead vocal performance. Cusumano contributes the punchy glam-rock stomper in "Janeland."
The common thread between these 11 songs that play out like a choose-your-own-adventure experience is the pop craftsmanship and the lack of pretension. Cocktails may no longer be the new kids on the block at the power pop game, but with 'Catastrophic Entertainment,' the band have taken their own sound to a new level, making it known they belong in the genre's heavyweight division.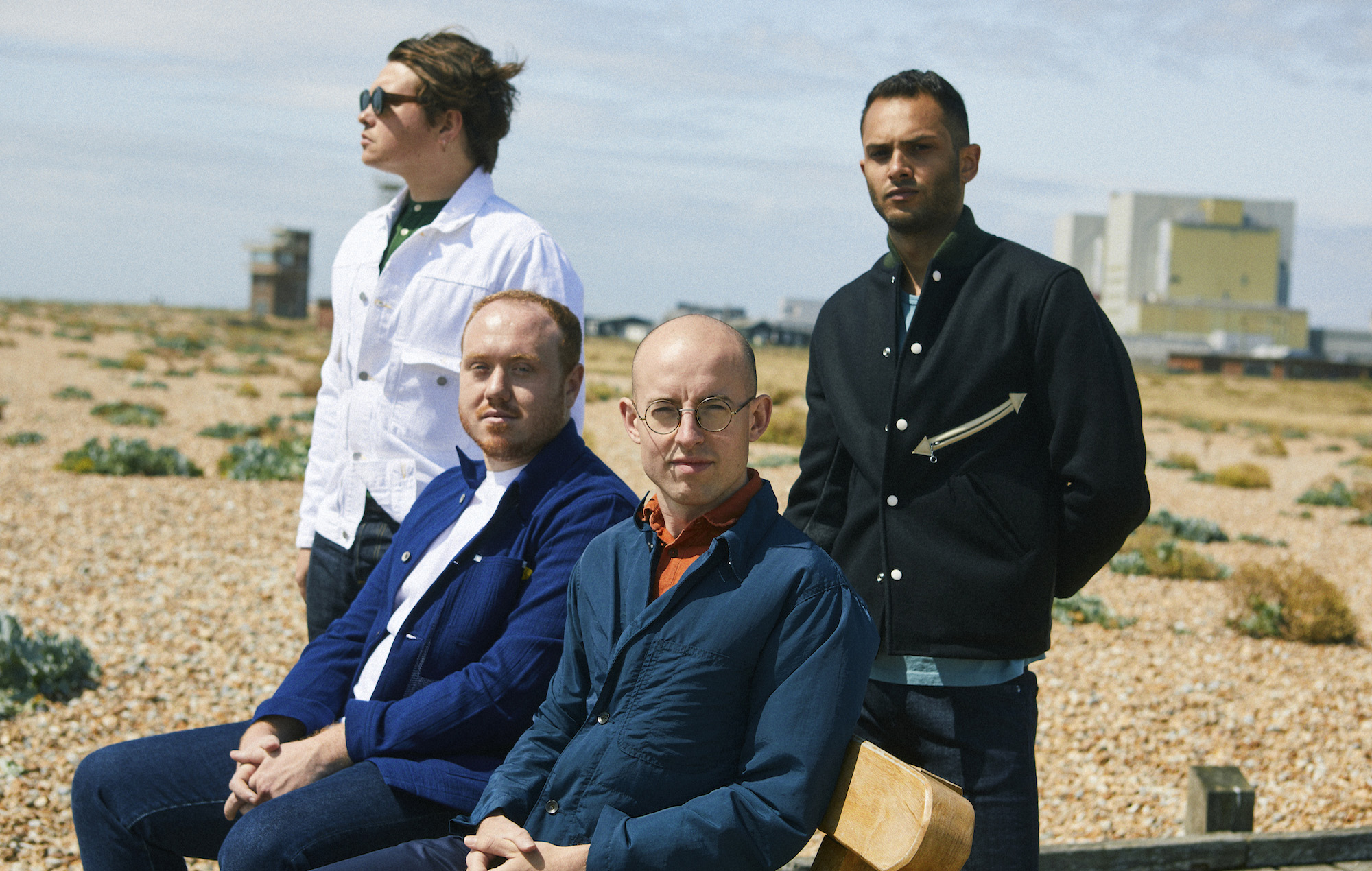 Toronto fusionists Bombay Bicycle Club are pleased to unveil details of a brand new EP, Two Lives. The four track EP is out July 24 via Arts & Crafts, and features three acoustic reworkings of songs from the band's recently acclaimed Everything Else Has Gone Wrong LP, released in January, and a cover of Bonnie Raitt's "Two Lives". The stripped-back versions were mostly recorded at vocalist Jack Steadman's home studio during lockdown, and took on a real back-to-basics, DIY approach to the recording and production process.
The new EP will feature versions of "Racing Stripes", "Is It Real", "Let You Go", and "Two Lives". The first track to be lifted from the acoustic EP, "Let You Go", is streaming today with a new stop motion animation video.
Here you go: "Let You Go"
https://www.youtube.com/watch?v=CSBRE2wHn0E
Discussing the process of making the new EP, Jack explained: "Recording this EP at home meant going back to basics and recording just like I used to growing up. It brought back a lot of funny memories of making DIY shakers out of rice and tupperware, and mic shields out of coat hangers and stockings.
"It was great to record 'Let You Go' in a stripped back way for it, letting the song shine through without any fancy production. That minimalism combines with the rough around the edges recording - chair squeaks and all - to give you a more intimate experience."
Two Lives will be made available to download on a 'pay-what-you-want' basis from the band's website, with all proceeds going to two organisations:
Chineke! (https://www.chineke.org/) creates opportunities for established Black and minority ethnic musicians, nurtures new talent by providing role models, and celebrates diversity in classical music.
Youth Music (https://www.youthmusic.org.uk/) invests in music programs for young people in deprived areas, building confidence, resilience and self-esteem.
Bombay Bicycle Club recently shared a Spotify Singles release, including their illuminating cover of Selena Gomez's "Lose You To Love Me". Joined by long standing collaborator Rae Morris to share vocals on the cover, the band also recorded a complete reimagining of recent single "I Can Hardly Speak" at London's Abbey Road Studios.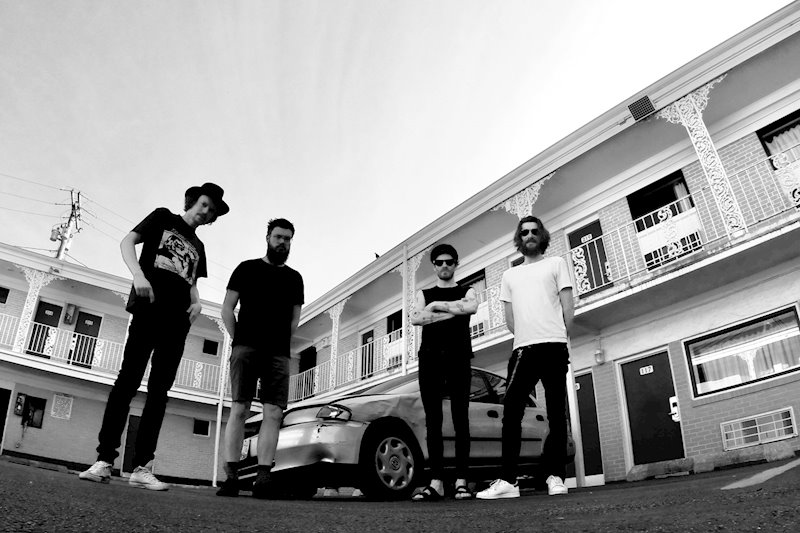 June 15 brings the vinyl and CD release of pop provocateurs Mayflower Madame's' Prepared for a Nightmare'. Like many things delayed by the ongoing Covid-19 situation, vinyl press activity and shipping deliveries saw a slowdown over the past few months. The Norwegian psychedelic protopunks work with a deeply atmospheric sound looming over all, rubbing up against the borders of the Black Rebel Motorcycle Club sound and spaced out menace of early Verve".
If you don't know them, get ready for a dark and distinctive blend of post-punk, shoegaze and psychedelia.
Recently, the band released singles 'Swallow' with video by Astrid Serck, and 'Vultures', inspired by the art of George Grosz and Hieronymus Bosch, the video for which includes live footage of the band and a dance sequence by Norwegian drag artist Remi Johansen Hovda.
'Swallow' this.
Hailing from Oslo, Mayflower Madame is Trond Fagernes (vocals, guitars, bass), Håvard Haga (guitars) and Ola J. Kyrkjeeide (drums). Formed in 2011, they first rehearsed in a desolate industrial building, sharing space with a carwash company. Their hazy, smoke-laden sound was conceived naturally amidst these gritty surroundings.
After a few years of playing shows in Scandinavia, carefully honing their sound along the way, Mayflower Madame finally released their debut album 'Observed in a Dream' in 2016. Through eight tracks of theatrical psych-gaze exploration and a dark romanticism, the album conveyed the wintry feeling of their home country – icy and gloomy, haunting and majestic.
Mayflower Madame has shared stage with such as Killing Joke, Moon Duo, Night Beats, The Underground Youth, Cosmonauts and others of that doom drenched garagey ilk.
This much-anticipated second album sees the band delving even deeper into their own distinctive blend of psych-noir and post-punk with elements of shoegaze and noise-rock.
'Prepared for a Nightmare' is currently available via iTunes, Spotify and Bandcamp, where physical formats can also be ordered.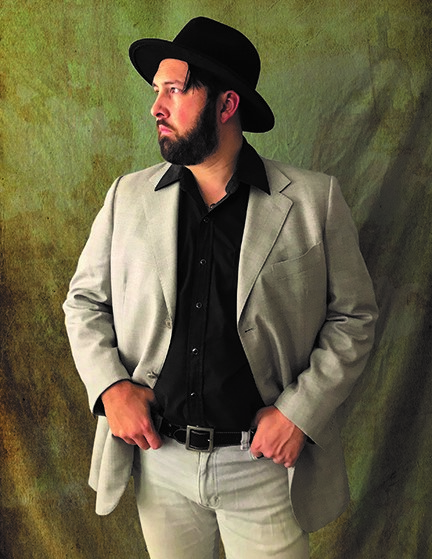 New to me Canadian folk rock project the all Canadian Soundclash is out with its premiere single and video, "Romp" — available now!
At first listen, "Romp" immediately lives up to its name; the bouncy beat and melodic lyrics serve as both an infectiously rollicking track and prime preview for Soundclash's forthcoming self-titled EP, set for release this June.
"They say the music you first discover and fall in love with is the music that stays with you for the rest of your life," Ottawa-based frontman and composer Andrew Michelin considers. "That's true in my case… I come from the early 90s era of alternative grunge rock and, like any other 40-something, I can still remember the exact moment I first heard Nirvana's 'Smells Like Teen Spirit' or Pearl Jam's 'Alive.'"
As much as those influences burst through on Michelin's — and therefore Soundclash's — sonic offering, "Romp" offers equal nods to song-building blocks of even earlier eras mixed with his decidedly fresh perspective. "Itake a 'less is more' philosophy when it comes to creating music," he says. "Oddly enough, 'Romp' is the very first song I ever wrote. I remember wondering whether or not it was a song, I would ask around to all my friends, 'does this sound like a song?'
"My grandfather, Stewart, also wrote songs, but not for notoriety or any sort of career path," he continues. "It was for fun. It was a game. It was a competition.
"He was one of the last generations of trappers in northern Canada to still work and trade with the Hudson's Bay Company and, while isolated out in the wilderness for weeks at a time, each trapper would write a song. When they all came home, they would show off their songs to one another to see who wrote the best one.One ended up being the 'best' after all; his song 'The Grand River Song' has been recorded and performed by numerous musicians to this day."
Soundclash was produced, engineered and mixed by Canadian artist and producer Dale Murray (Hayden, Cuff The Duke, Joel Plaskett, Buck 65, Christina Martin, Matt Mays) at his Farmhouse Studio in Port Howe, Nova Scotia. Murray also provided guitars, percussion and backing vocals on the release, with Jordi Comstock on drums.
"I feel blessed knowing and being able to work with Dale," Michelin says. "He's such an incredible producer…. He can take 'nothing' and turn it into something extraordinary."
"Romp" is available now from the usual streaming ripoffs.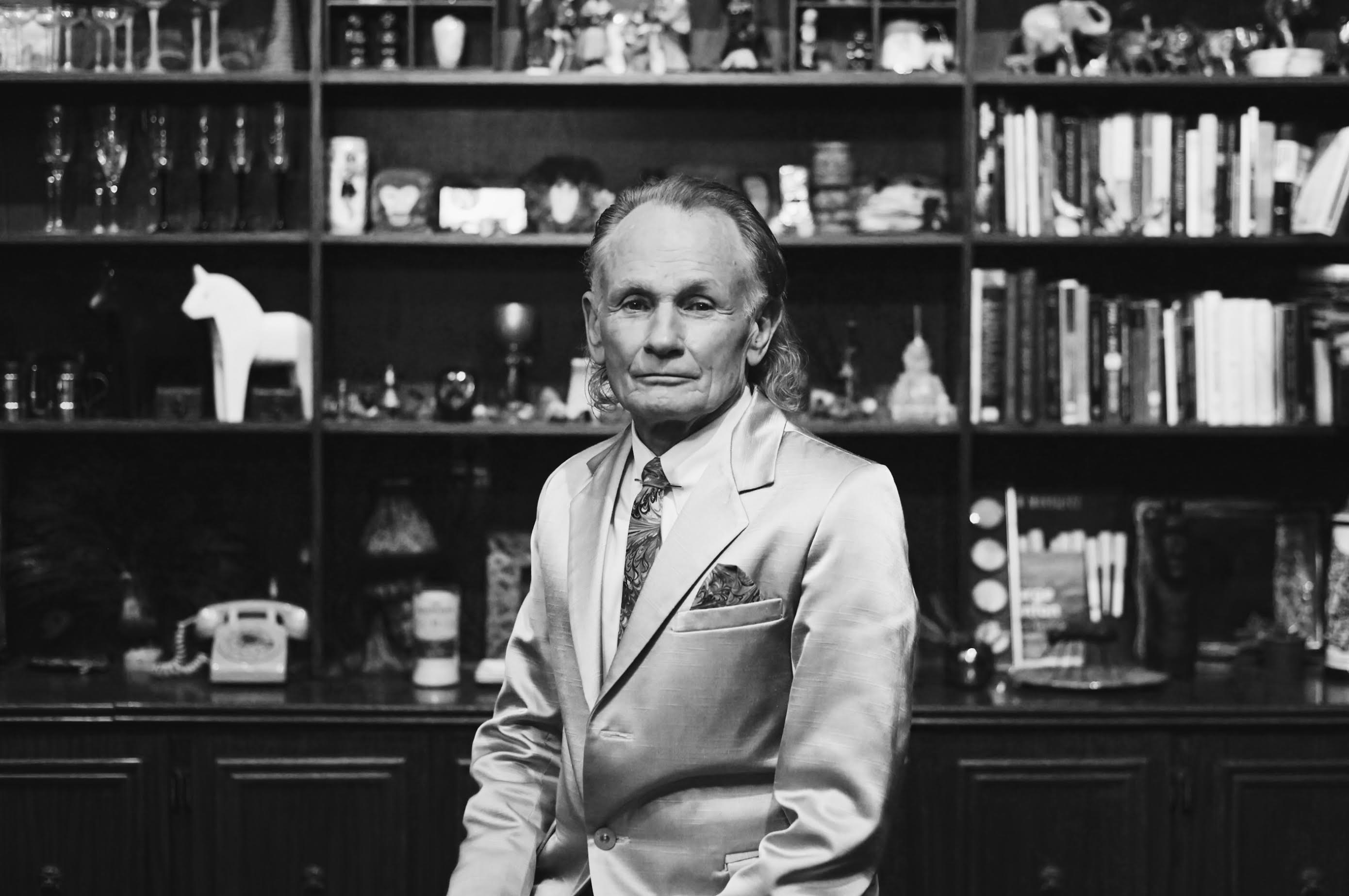 BITS'N'PIECES An elder statesman of blue eyed soul in Toronto, singer John Finley has never been one to let the meat loaf. A decades long fixture on the El Lay bluesand Gospel scenes, love brought John back to Toronto, where he hooked up with Vesuvius Music for current cookie John Finley-Soul Singer.The songs roughly come out along Blues, Gospel, Jazz, Pop, and Soul lines,with Finley'ssupple vocalizing and warm wit evoking all the right moods. Faves round hereinclude "Who Will The Next Fool Be", "Money Love,""What Time Can Do" and the majestic "Hallelujah" but there's lots to like on the album's 11 tracks.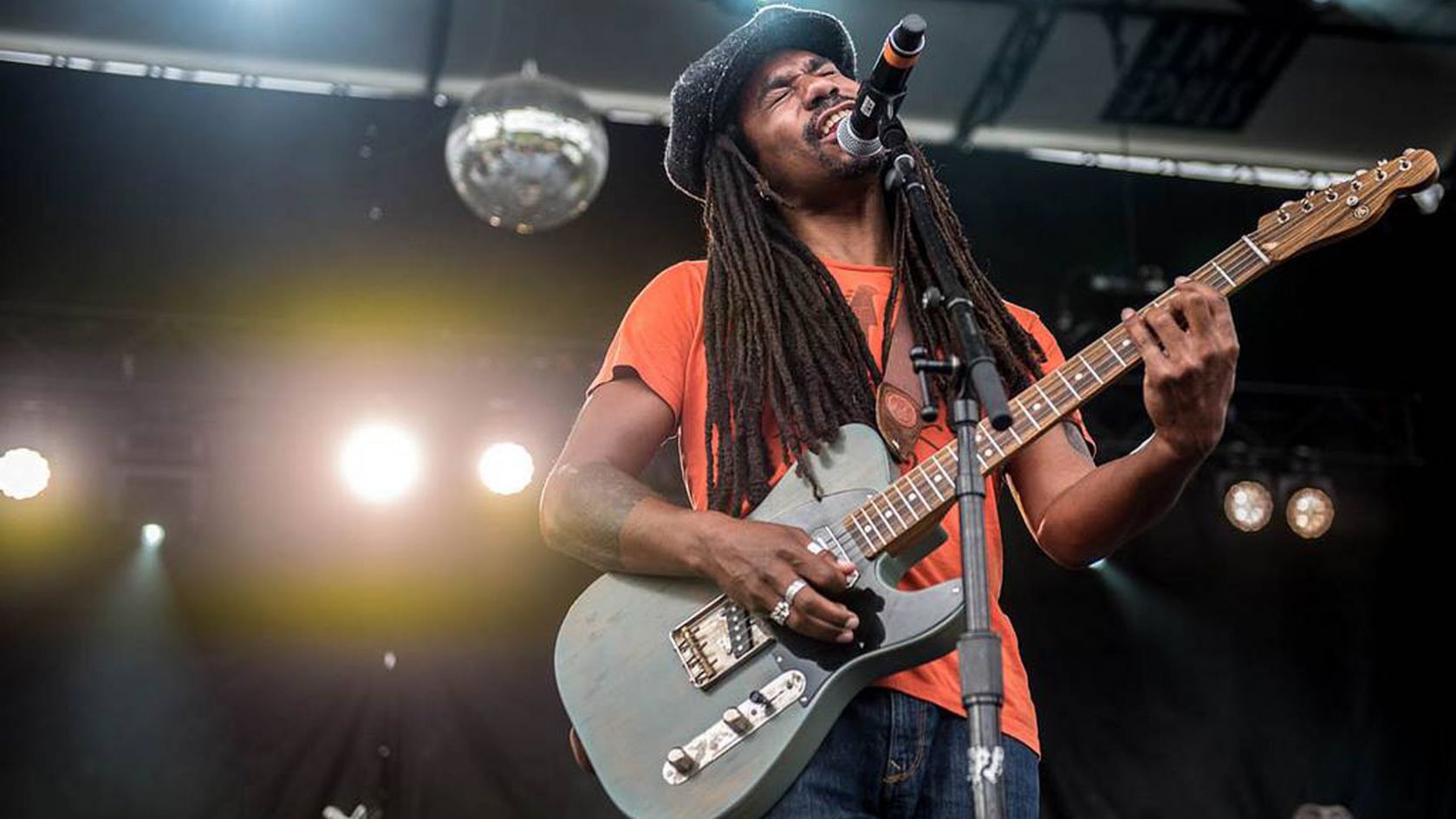 Been viewing a lot of live concert vids recently and thinking of a local act who should have a live album out well, just to lively things up. Top of mind, Julian Taylor whom I've, in varied locations, seen reel off one catchy, relatable genre splintering rock song after another, with a band that never lets slip and and the man never lets the audience slip away…. Not going to happen as he just dropped another fully realized album, The Ridge and there's work to be done there…wonder what K C Roberts & The Live Revolution are doing….
A taste of what they can do…'Under Pressure'
facebook.com/watch/?v=444415859505184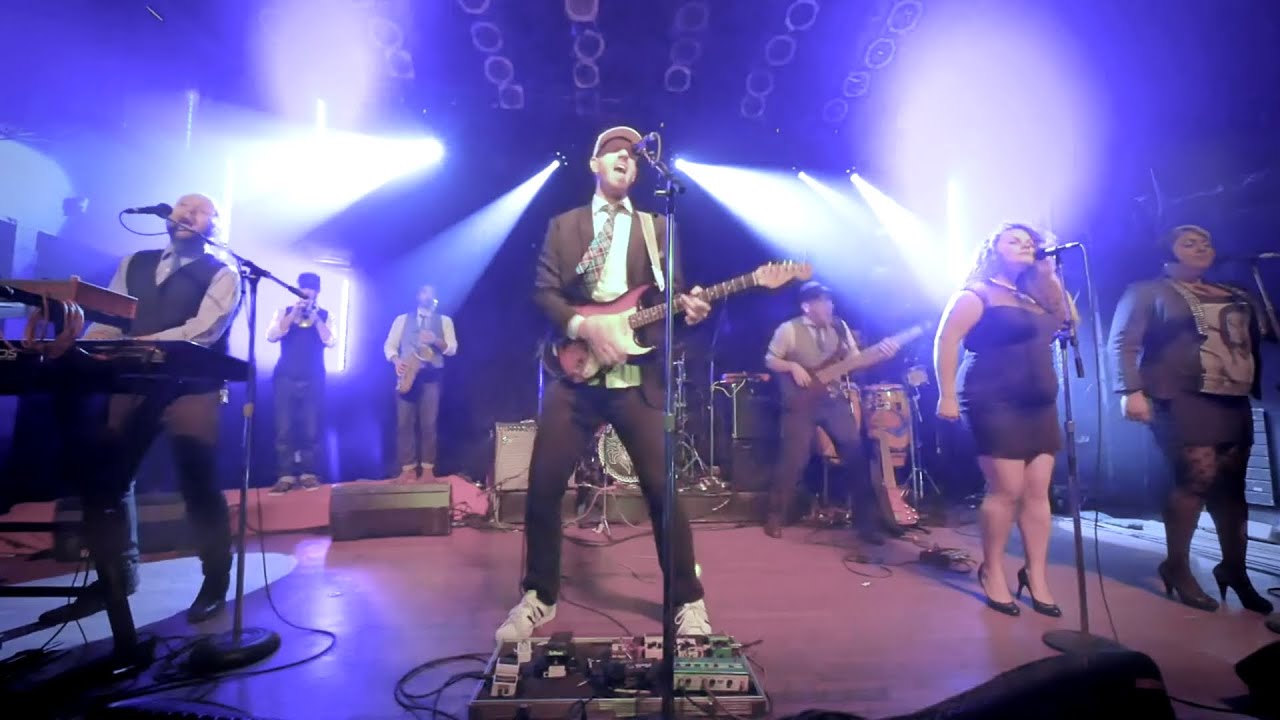 In celebration of Father's Day and what would have been the final date of The Legendary Downchild Blues Band's 50th Anniversary Tour, the band are streaming their "Live At Massey Hall" concert in its entirety as a FREE SHOW for fans on Sunday, June 21, 2020 at 7:00 Pm (EST), all in support of a very important cause, the Unison Benevolent Fund.
Downchild were joined on stage by special guests for their historic "Live At Massey Hall" performance, including Hollywood Star Dan Aykroyd, blues/rock icon Colin James, American blues legend, James Cotton, Grammy Award winner Colin Linden, Montreal chart topping rocker Jonas and the one and only Wayne Jackson of The Memphis Horns.
For a sneak preview of the concert watch "Soul Man" featuring Dan Aykroyd performing alongside Downchild at: youtube.com/c/DownchildBluesBand
Downchild will premier their "Live At Massey Hall" concert for an exclusive one-night-only viewing on their official YouTube Channel on June 21st at 7:00 PM (EST) at https://www.youtube.com/c/DownchildBluesBand
Donations to Unison in conjunction with the Downchild concert can be made by texting UNISON to 45678 or visiting UnisonFund.ca/Donations/Spotify.
All donations made to Unison will be matched by Spotify as part of the Spotify COVID-19 Music Relief project that has been created to amplify the efforts of organizations that focus on helping those most in need, like the Unison Benevolent Fund. Spotify will match donations made to Unison dollar for dollar up to a collective total of $10 million USD.
The Unison Benevolent Fund is a non-profit, registered charity that provides counselling and emergency relief services to the Canadian music community. They are there to help professional music-makers in times of hardship, illness or economic difficulties. For further, information on Unison and they great work they do, please see https://www.unisonfund.ca/about/mission
"We are honoured to be able to support a great cause like Unison that truly takes care of our own, in supporting Canadian artists and Canadian music industry professionals in this difficult time. Like so many people across the country and around the world, the music community has been hit hard by the pandemic." -Donnie "Mr. Downchild" Walsh
2018 Juno Award winners, Downchild  include some of the most well respected musicians in the country, who have performed together for over 25 years,  including lead singer and harmonica player Chuck Jackson, Pat Carey on tenor sax, Mike Fitzpatrick on drums, Gary Kendall on bass, and Michael Fonfara (of Rhinoceros/Lou Reed fame) on keyboards.
Support your local food bank. Keep a sharp lookout, Peace Out.