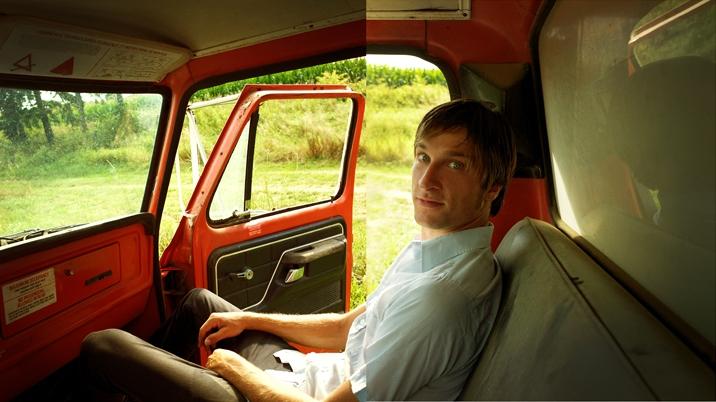 Fri Aug 17, 2018
Some say this is pop music for your mind's eye. With songs that play like home movies rich in imagery and characters, Colour Film is the stage name of Hamilton, ON's multitalented Matthew de Zoete. The moniker embodies his idea of songs as little films, where a combination of characters, stories, and emotions create a visual element in the listener's mind. His latest release Super 8 blends pop and folk to set six of these cinematic songs in an atmospheric soundscape conjured with producer Les Cooper (Jill Barber, Good Lovelies). Imagine Nick Drake cheering up a bit and meeting Beck.
Since 2006, de Zoete (pronounced "duh-ZOO-tuh") has released three previous albums under his own name and toured throughout North America and Europe. He has shared the stage with acts such as Serena Ryder, Great Lake Swimmers, and Whitehorse, and he's performed at festivals including North by Northeast, Canadian Music Week, JUNOfest, and Stukafest (Netherlands).
The song is a duet with Caroline Brooks of the Good Lovelies: https://soundcloud.com/colour-film-791058487/open-road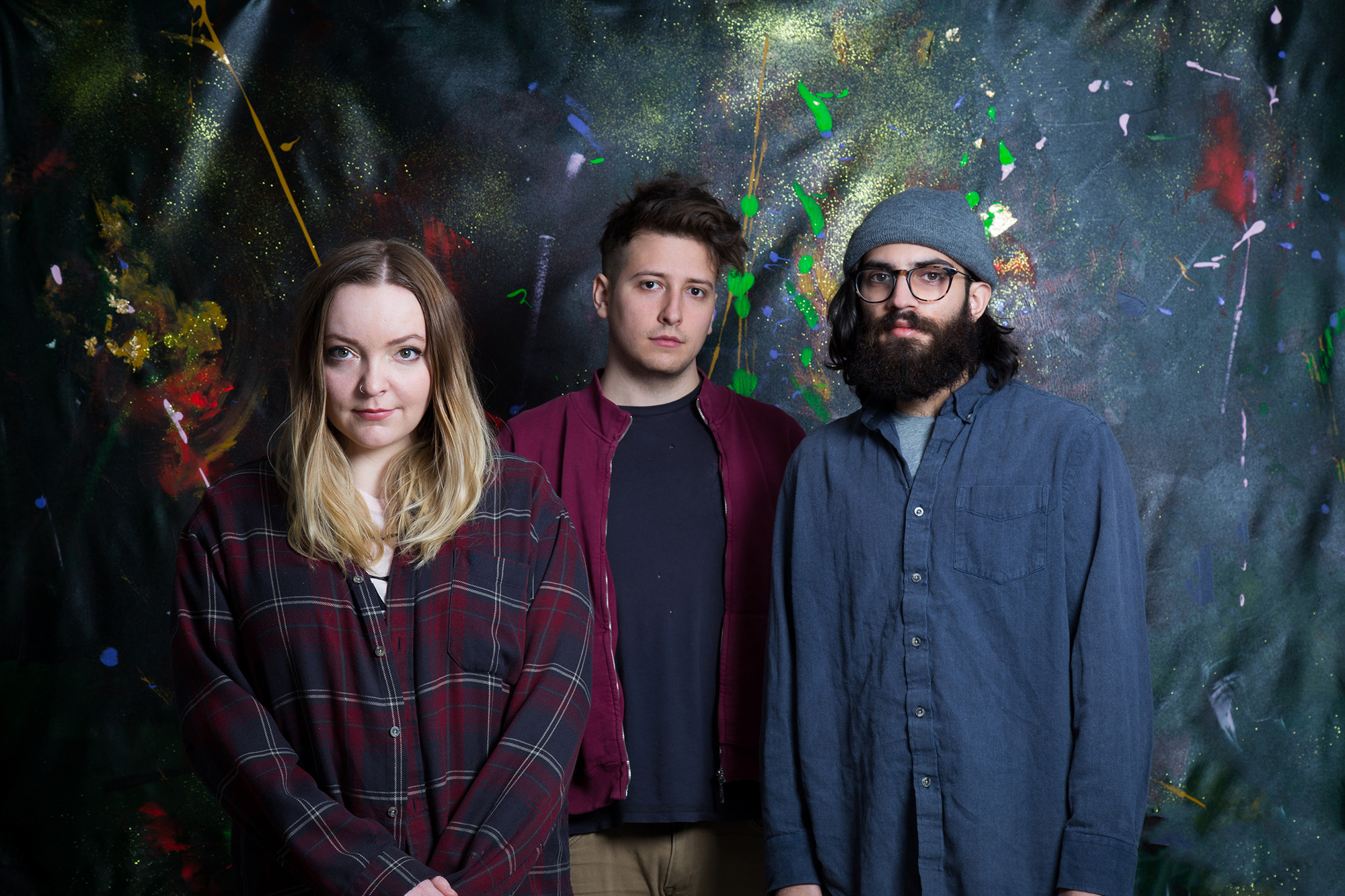 Another Hamilton unit, indie rock trio Basement Revolver just put out "Dancing" the new single from the album Heavy Eyes. An up-tempo but still heavy-lidded fuzz pop number, the song is about confronting feelings of boredom with a cry for adventure.
As singer Chrisy Hurn explains; "When I'm feeling down, I like to borrow a car and drive until I am lost – it makes me feel better and distracts me a little. So, yeah, break out of your shell and dance… or get some fresh air."
LISTEN AND SHARE "DANCING" HERE
Blending 90s-infused indie rock with fuzzy dreamy pop and poignant, yearning lyrics, Basement Revolver has honed a sound that is capable of stripping listeners of inhibition, yet heavy hitting enough to leave a lasting impression. Unable to disguise the emotion in her voice, songwriter Chrisy Hurn shares intimate stories and personal wounds from her past. The band is rounded out by Nimal Agalawatte on bass and Brandon Munro on drums.
Their ascent to the spotlight has been a steady trajectory, capitalizing on the success of debut single "Johnny" in 2016. The track garnered endorsements from DIY Magazine and Exclaim! as well as respected tastemakers Gold Flake Paint, who hailed it as a "favorite song of the year" contender.
For their debut full-length, the Basement Revolver returned to local studio TAPE where they had recorded both their EPs. Having developed a solid relationship with producers Adam Bentley and Jordan Mitchell, they continued to hone their signature sound, finding the freedom to get heavier for some songs and more laid-back for others. As Hurn explains; "It also gave me the confidence as a writer to not take myself so seriously, to let myself get cheesy or goofy with some songs."
The band embarked on their first tour of the UK earlier this year, with a tremendous set at The Great Escape Festival. Previous single "Baby" has been made Amazon UK's Week One, added to Apple's Nightcap playlist, and Spotify's Indie Highlights. While "Knocking" was added to Spotify's New Music Friday Canada, and New Alternative and Melancholy Moods on Deezer.
LISTEN AND SHARE "KNOCKING" HERE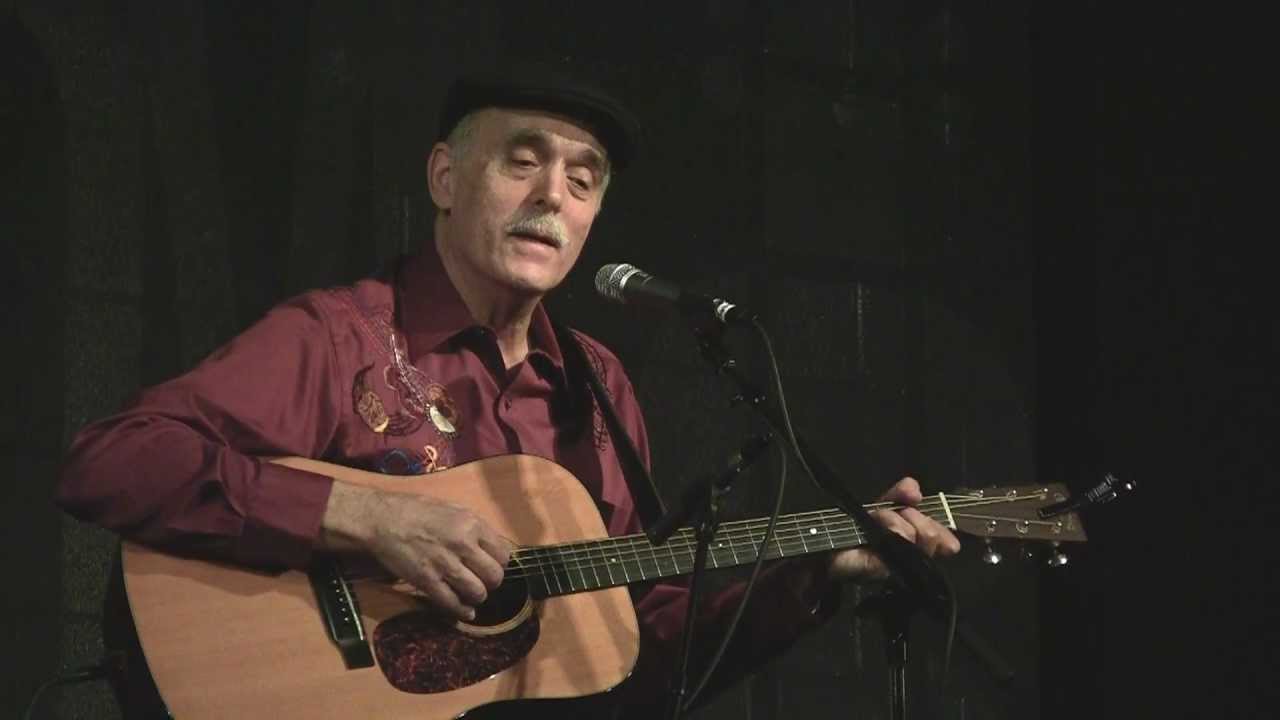 Been a couple of years since the inimitable Jim Kweskin played our town, so good to hear he's back. Probably best known as a singer and bandleader, he also created one of the bedrock guitar styles of the folk revival, adapting the ragtime-blues fingerpicking of artists like Blind Boy Fuller to the more complex chords of pop and jazz. He has maintained a remarkably consistent musical vision since his jug band days, continuing to explore traditional folk and blues with the sophisticated sensibility of a jazz musician and jazz with the communal simplicity of a folk artist. He has recorded solo ventures, as a member of the U and I band, and with U and I bandmate Samoa Wilson, and continues to perform widely in various formats. In recent years he and Geoff Muldaur have often appeared as a duo, revisiting and expanding on their Jug Band repertoire. Kweskin plays Hugh's Room Live Tor. Fri. Aug.17. Music at 8.30 PM.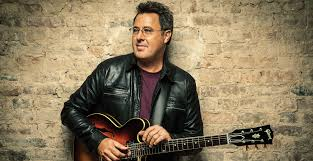 Ok, this one rightly belongs in Don "Country Boy" Graham's folder but this is Vince Gill and so yeah...Country Music Hall of Famer Gill has announced tour dates for the remainder of 2018. Gill has been part of a rigorous and highly acclaimed tour with the Eagles for most of this year. The group will wrap their 2018 tour in Cleveland, OH on October 20. On October 9 & 10 they will perform two shows at New York's Madison Square Garden. One of the most popular and most recorded singers of the past quarter-century, superstar Gill has become the measure of excellence in country music. His vocal performances are spellbinding, his songwriting emotionally powerful, and his guitar-playing world-class. Gill, along with his top-notch band, will be performing 28 shows. Bandmates include Glenn Worf, bass; Billy Thomas, drums/vocals; John Jarvis, keyboards; Jeff White, guitar/vocals; Tom Bukovac, guitar; Jedd Hughes, guitar/vocals; Wendy Moten, vocals; and Paul Franklin, steel.
Some particular venues of interest on this tour include the historic Surf Ballroom, the location of Buddy Holly's famous last gig--the day the music died. It will be the first time Gill has played the room. Also, a return to the scene of the crime, Gill will play the Oklahoma City Civic Center Music Hall, his hometown venue where he was famously booed off the stage while performing as part of the bluegrass band Mountain Smoke and opening for rock band KISS.
In addition to his own touring dates, he'll join his wife Amy Grant on stage in Nashville for their annual Christmas at the Ryman show at the historic auditorium. A long-standing Christmas tradition, this year the couple ups their game and will host an unprecedented 12 nights throughout the months of November and December.
Gill achieved his big breakthrough in 1990 with "When I Call Your Name," which won both the Country Music Association's Single and Song of the Year Awards as well as a Grammy. Gill has won 18 CMA Awards, including Song of the Year four times – making him the most-awarded artist in that category in CMA history. Since 1990, Gill has won 21 GRAMMY Awards. A wide-ranging songwriter, his compositions earned him entry into the Nashville Songwriters Hall of Fame in 2005. The Academy of Country Music has conferred on Gill eight awards, including its prestigious Home Depot Humanitarian Award and the 2011 Career Achievement Award. Gill was inducted into the Country Music Hall of Fame in 2007. He is also a member of the Grand Ole Opry. In August 2012, Gill was honored with a star on the Hollywood Walk of Fame. Gill has produced albums for The Time Jumpers, LeAnn Rimes, Amy Grant and Ashley Monroe, and has made guest appearances on more than 1000 albums, including those by Barbra Streisand, Eric Clapton, Willie Nelson, Dolly Parton, George Jones and others.
Vince Gill Tour Dates
8/13 Kettering, OH/Fraze Pavilion
8/16 Tulsa, OK/Paradise Cove
8/18 Oklahoma City, OK/Civic Center Music Hall
8/19 Salina, KS/Stiefel Theatre for the Performing Arts
9/26 Greenville, SC/Peace Center for the Performing Arts
9/27 Cary, NC/Koka Booth Amphitheatre
9/28 Bloomsburg, PA/Bloomsburg Fair
9/29 Ashland, KY/Paramount Arts Center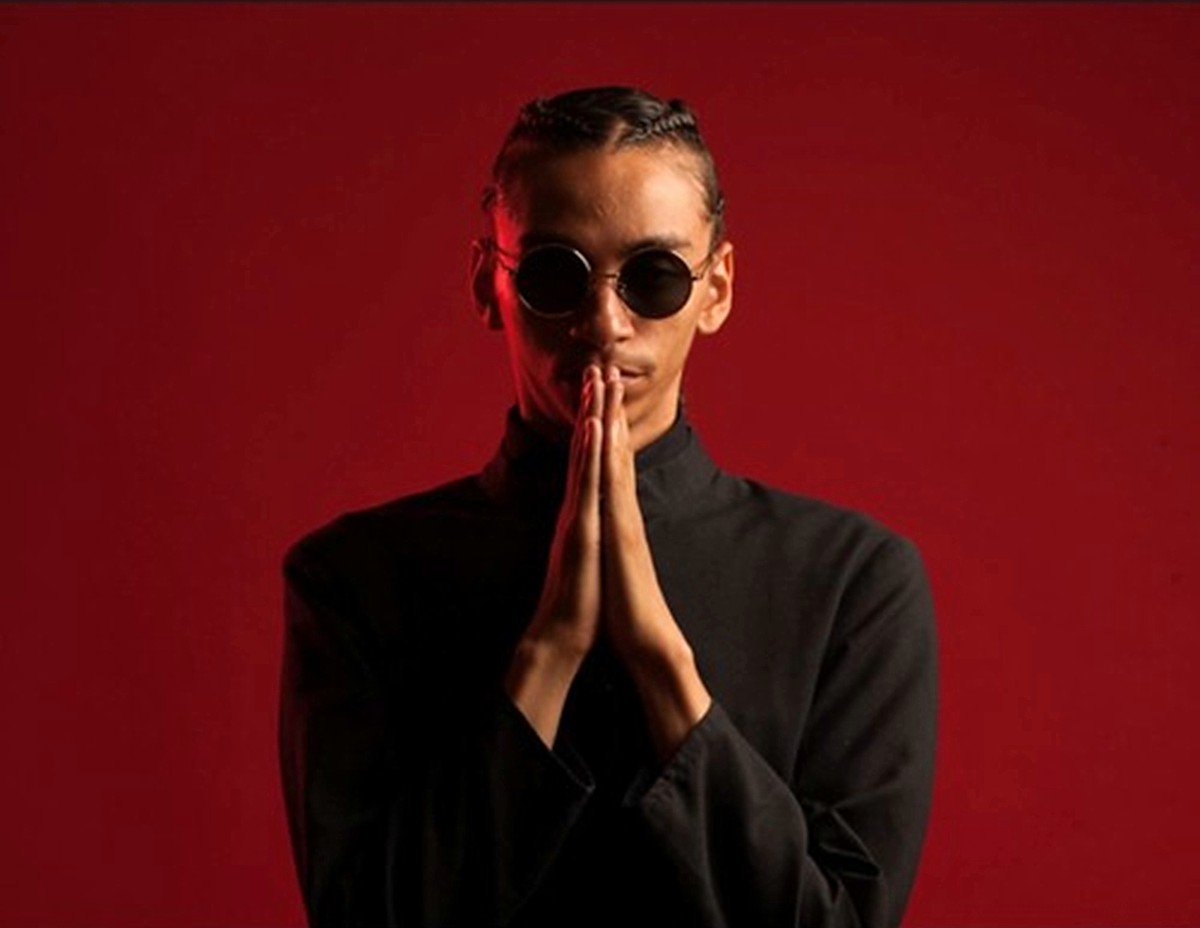 There's fresh music afoot from Leo Vance. Vance, 22 is a recording artist from Toronto, Canada who had a breakthrough a year ago with his debut album The Legend Begins. He was nominated for The Break Through Artist Of The Year Award at the Canadian Urban Hip Hop Awards in Toronto in May 2017, and won his first industry award for the album.
A visionary, artist, writer and music producer Leo has been honing his skills since the age of 13. Coming from a musical family, Leo knew his passion for music would lead him to where he is today. A serious artist Leo leaves it all on the stage when he performs, he has performed both here and in the US in many events and festivals. Leo works hard on his craft on a daily basis, never taking anything for granted.
2 Lit is part of the 5 EP Series Leo will be releasing that feature different styles in the rap and hip hip genre. Vance produced two songs on the 2 Lit EP, Experience and East Enda and also mixed 4 of the songs on the EP. Producers Vybe Beatz and J Caspersen also make an appearance on 2 Lit as well. Leo says " I wanted to make a summer EP showcasing tracks that are upbeat and fun, there is something on there for everyone." The tracks inspire a trap-feel with versatility, melodic bars and very catchy hooks! Look out for the Interlude EP set to be released late August 2018!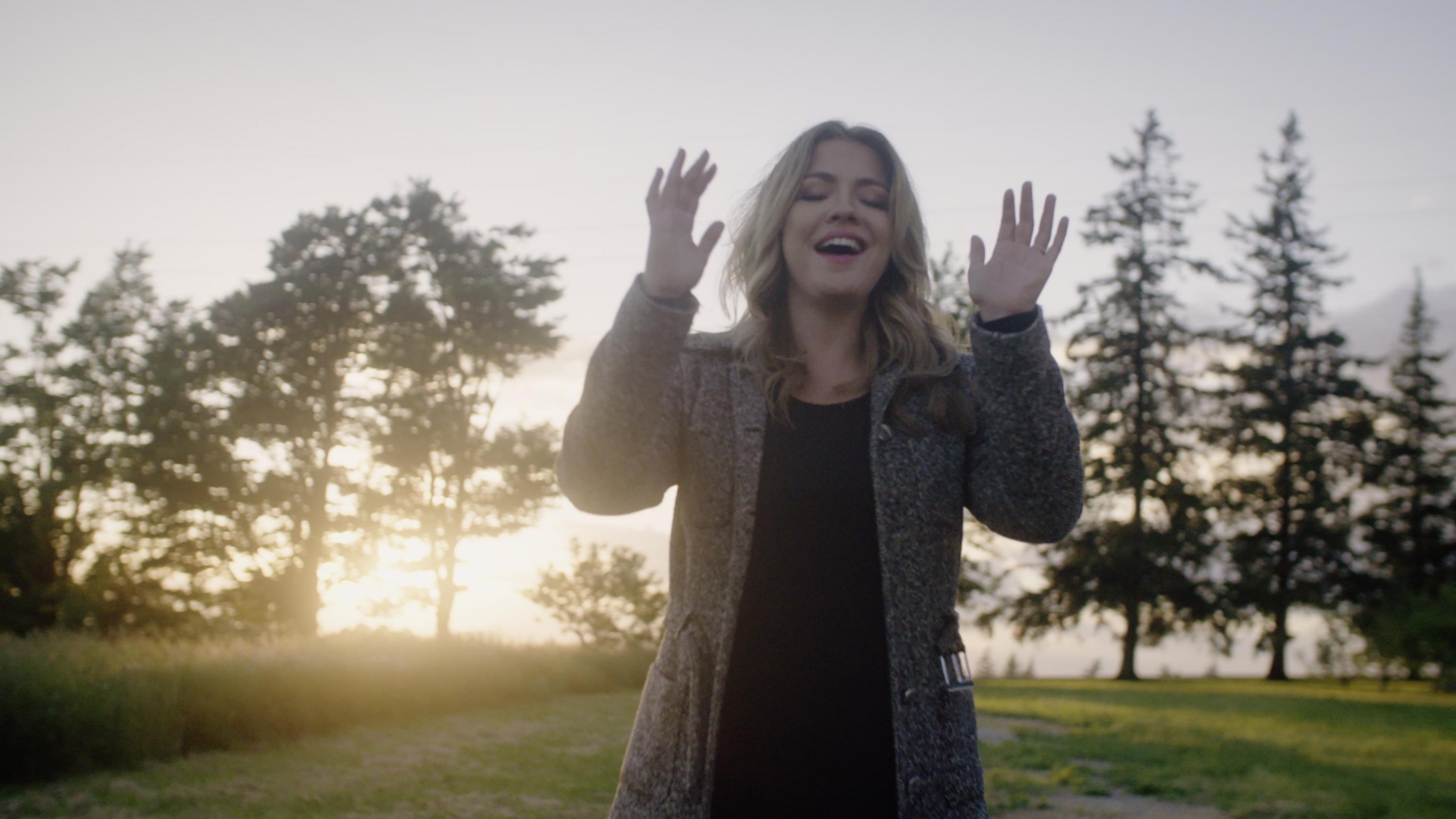 Described as "absolutely brilliant" by BBC Radio, singer-songwriter Annie Bonsignore is a multi award-winning, genuine triple threat. This singer, songwriter, and pianist recently completed her third studio album, "Durban Girl", with famed producer Fred Mollin (Billy Joel, BB King) in Nashville, released April 2018. The South African native was born to a large musical family of 7 children, and has been composing music since 8 and singing professionally by 10. She's since had a broad career performing and song-writing both here and internationally. Bonsignore has released two critically praised (BBC and CBC) self-produced albums of original works: Shades of Red (2014), and Be Careful What You Wish For (2016).
"Durban Girl" features legendary Nashville musicians and Toronto's top talent, and serves up nine originals and one cover that brings to the front many of Bonsignore's eclectic influences. Nine of the ten songs were produced by Mollin, the tenth 'Have A Little Faith' is produced by Bonsignore. Her father, a professional guitarist, and her mother, a music educator, infused Bonsignore with everything from Patsy Cline to Mozart. Her training as a coloratura soprano (Prof. James Conrad), along with her love of folk, old country and pop have created a sound undoubtedly unique, drawing regular comparisons to artists like Kate Bush and Joni Mitchell. The album spans an immense landscape that only a lifetime of music-making can render.
Says Bonsignore, " The making of "Fingerprints" has been an incredibly rewarding adventure for me. For a songwriter, the chance to add the dimension of visual elements is a huge opportunity to expand the story-telling that the song is capable of. I think we've achieved that – even for me as a creator, watching this video pulls me into the moment and the message. I hope it has the same effect on you. So often, music videos fail to capture the genuine feel of a performance…things can look beautiful, but at times feels contrived and staged and then you miss that 'magic' that you feel when you're hear things live.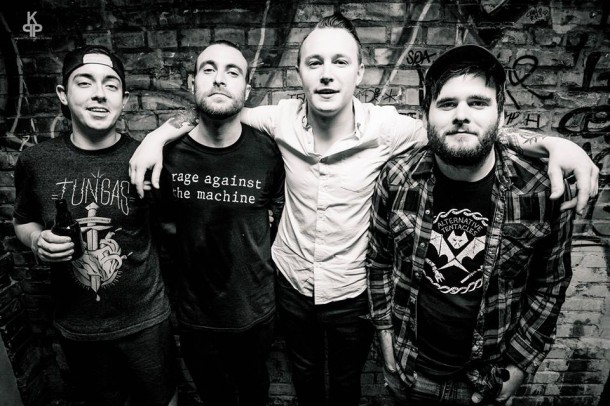 I know that one of the most special musical moments for me as a performer is when I'm in front of an intimate audience, able to make eye contact, seeing every expression and emotion on their faces. I draw from that…and I really wanted to try and create a similar dynamic with this video.
The song itself is very personal – like many that I write – and tells the story of a highly spiritual moment in my life in which I began to emerge from a pretty dark past. During a particularly challenging and turbulent moment in my life 4 years ago, I had discovered meditation as a source of truth and strength. After a particularly deep meditation, I emerged with a dramatically different outlook, and really began to feel and see the beauty around me and within me. The song wrote itself in a mere 20 minutes."
Elsewhere, Dilly Dally play the Ponderosa Music Festival August 18 - Rock Creek, BC -. Expect a taste from upcoming album Heaven, including the in yer face searing 'Sober Motel'....The Flatliners headline Yonge-Dundas Square Aug,17 with an 8 PM start.....same night at Harbourfront, the 17th annual Small World Music Festival kicks off an always satisfying weekend of world music in all its global encompassing diversity. Downbeat 7.30 PM.