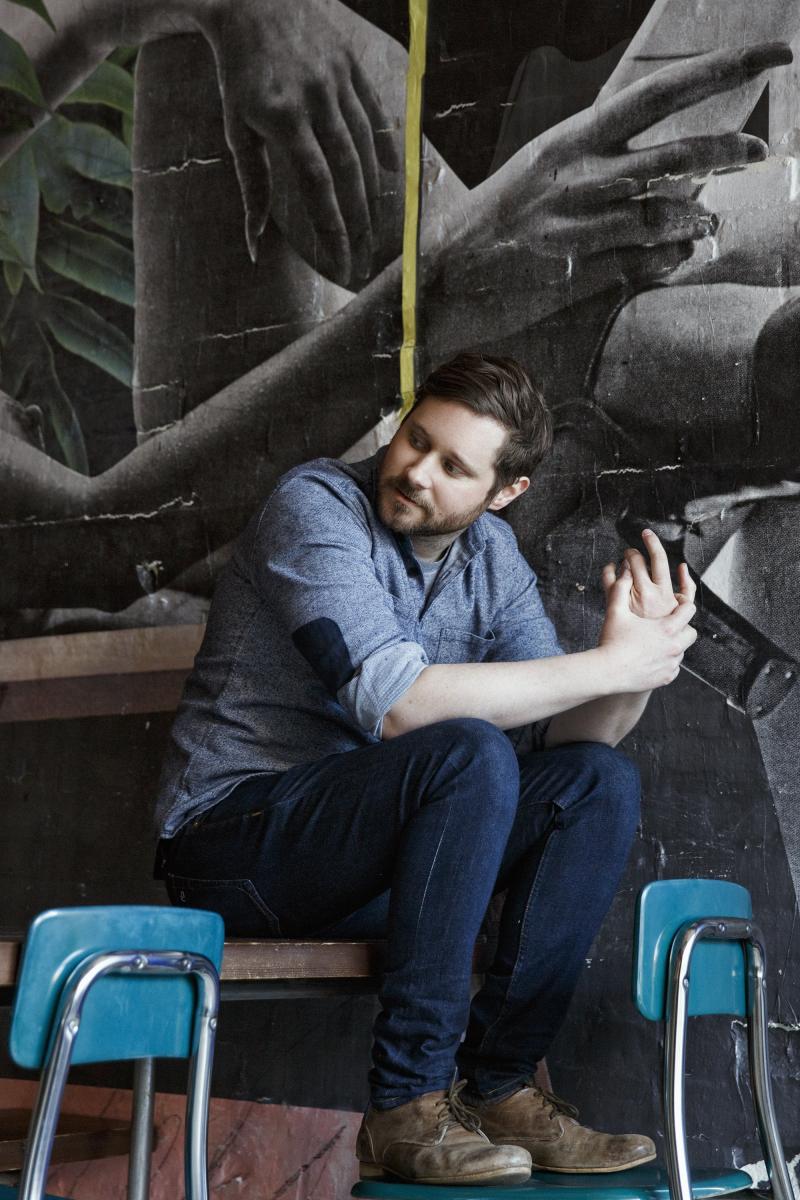 Fri Nov 02, 2018
Backwoods philosopher Dan Mangan's More Or Less is about "witnessing a birth, and in some ways rebirth," says the wise one. "It's about feeling disconnected from a popular identity and becoming acclimated to a new one. It's about raising kids in a turbulent world. It's about unanswerable questions and kindness and friendship and fear."
Out on Arts & Crafts, More Or Less is an album that he claims "feels more like 'me' than ever. More sparse. Less meticulous. More kids. Less time. More direct. Less metaphor. More discovery. Less youth. More warmth. Less chaos."
In the years since 20-year-old Dan Mangan began boxing his way into the corner of every noisy bar that would let him bring in his guitar he's released four other albums, toured relentlessly, won a few awards, found a partner who tolerated his schedule, married that partner, then welcomed a baby into their home...which is when things changed.
"I'd been touring non-stop for six consecutive years and the phone just kept ringing, but I felt my mind and body start to fail. When we learned that we were going to have a baby, I told my manager that I wanted to take a year away from touring. I felt I'd earned it. That 'one year' away from the grind, sort of slowly became six."
Shortly after, they had another kid and heavy nesting ensued. "As the fog of domestic obligations shifted, I began to regain a sense of myself as an artist. But things were different. I wasn't a part of the new generation anymore. I knew how to keep racoons from tearing up my lawn, but not so much about youth culture. And the music industry is, uhhhh... all tied up in youth culture."
Mangan's currently working the single, "Just Fear", a song he penned shortly after his second son was born. "Trump had recently been elected and there was a lot of fear in the air," says Mangan."People were in denial because the lynchpin of western democratic society had been pulled. Truth was fluid. Reality was fluid. Still is. I needed a silver lining. Holding a newborn baby is a bit supernatural. It's a slap in the face of the rat race. New life, like sudden death, cannot help but conjure feelings of mortality, absolution, and gratitude. Newborns are so precious and innocent - so beautifully fresh and unsullied by fear or greed or ego. It's like
you lift the baby in the air and yell to the whole world: 'Hey guys! We get one more shot at not screwing this up!'"
Managan's off to Europe to show off More Or Less, this fall. Full dates below
Dan Mangan On Tour
Nov 7 - Berlin, DE - Festsaal Kreuzberg
Nov 8 - Hamburg, DE - Mojo
Nov 10 - Weissenhauser Strand, DE - Rolling Stone Weekender
Nov 11 - Cologne, DE - Gebaude 9
Nov 12 - Brussels, BE - Botanique Rotonde
Nov 13 - London, UK - Queen Elizabeth Hall at Southbank
Nov 15 - Amsterdam, NL - Paradiso Noord
Nov 16 - Paris, FR - Petit Bain
Nov 17 - Rust, DE - Europa Park - Rolling Stone Park Festival
Nov 20 - Zurich, CH - Bogen F
Nov 22 - Vienna, AT - Blue Bird Festival - Porgy And Bess
Nov 23 - Dornbirn, AT - Conrad Sohm
Nov 24 - Prague, CZ - Meet Factory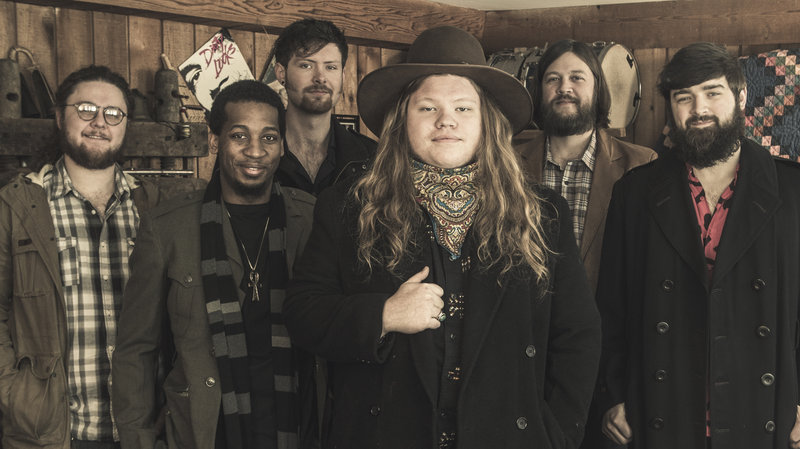 The Marcus King Band's new album, Carolina Confessions came out in October so this is me playing catch up. The new album from this gifted guitarist was produced and mixed by Grammy Award-winner, Dave Cobb (Chris Stapleton, Sturgill Simpson, Jason Isbell), and recorded at Nashville's iconic RCA Studio A. The record combines the band's incredible musicianship, layered with elements of blues, rock, soul and funk. Highlights include 'Welcome 'Round Here, 'HowLong' and 'Where I'm Headed.' The narrative around the album includes themes of absolution, guilt, leaving home, yearning, love and other affairs of the soul. All songs were written by Marcus King, except for How Long, which was co-written with The Black Keys' Dan Auerbach and veteran songwriter, Pat McLaughlin. A fourth-generation musician, Marcus traces his lineage back to his fiddle-playing great-grandfather, while his grandfather was a fiddler and guitarist. His dad, Marvin King, is a singer/guitarist who has toured nationally since the '70's with various artists as well as his own group, Marvin King and Blue Revival. That makes Marcus King a fourth generation musician and carrying a rich lineage of Americana.
The Marcus King Band On Tour
Nov 25 Buffalo, NY The Marcus King Band at Buffalo Iron Works
Nov 26 Toronto, Ontario, Canada The Marcus King Band at Phoenix Concert Theatre With Ida Mae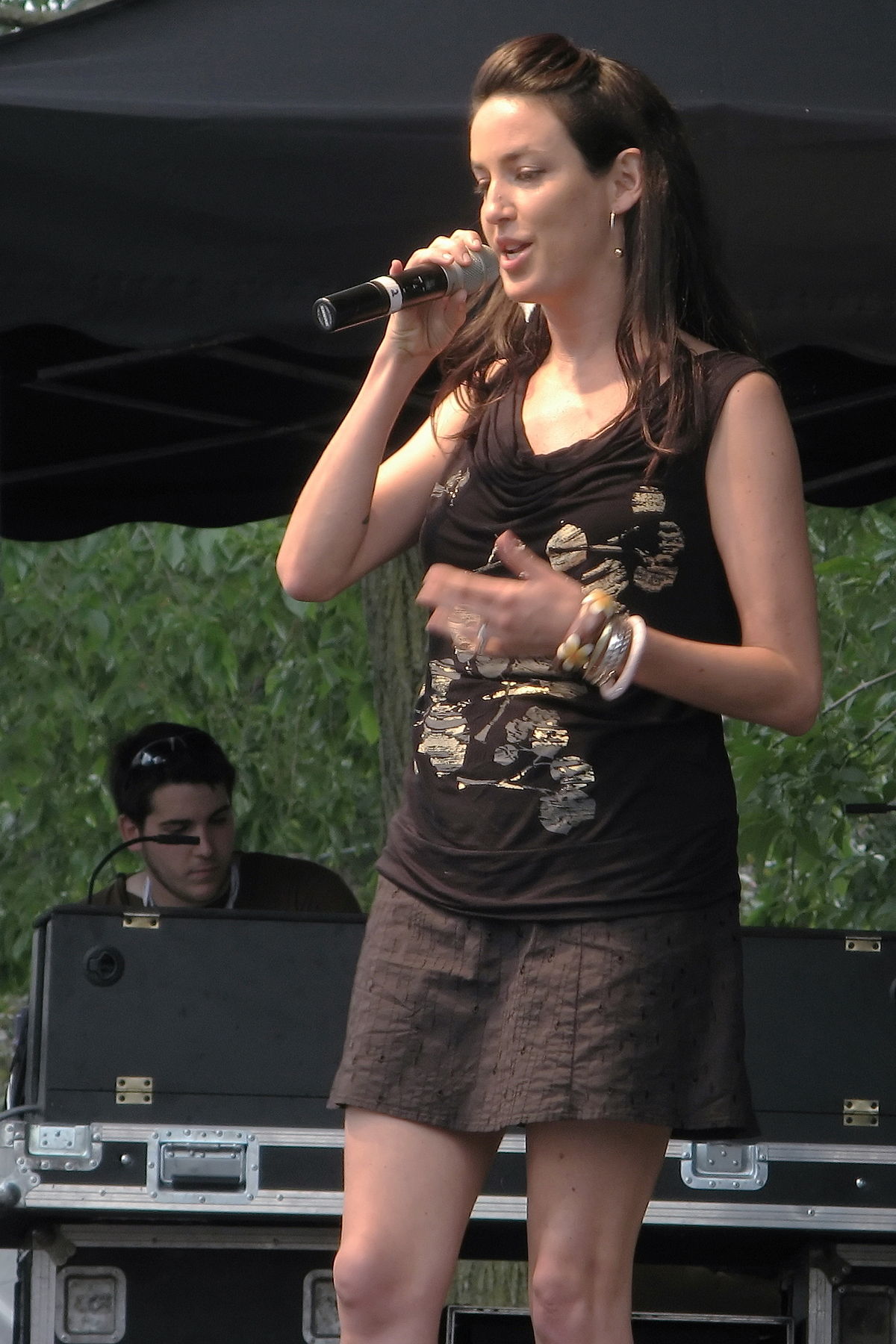 Canadian singer, songwriter, published author and illustrator, JUNO Award-winning producer Kinnie Starr is excited to share her album Feed the Fire, the latest addition to her genre-bending discography and another bold and uncompromising indictment of our times. It's available on Spotify, Apple Music/ iTunes, Tidal, and wherever music is streamed or downloaded. For more info please visit www.kinniestarr.ca/www.aporia-records.com
Feed the Fire follows a horrendous 2015 taxi cab collision which left Starr with a brain injury and a long period of recovery, which served as an opportunity for deep reflection. With Feed The Fire she unpacks her recovery process and the eventual reconnection with her truest self. Cutting and edgy ruminations upon digital communication, pornography, trolling and more, are revealed here, but this is not an album that confines itself sonically, to dealing with such heavy topics. Included on the album of ten unique, poignant tracks, are frequent detours into bright pop ("I'm Ready"), throwback love-hop ("Big World"), and expansive synth soundscapes ("The Cold Sea").
Kinnie is also currently promoting her documentary Play Your Gender, in which she explores barriers to gender parity in music production, and interviews Sara Quinn (Tegan & Sara), Melissa Auf der Maur (Smashing Pumpkins), Patty Schemel (Hole), and many more of music industry's most talented women. Released before the current #MeToo and #TimesUp movements, the film aptly and relevantly addresses the gender gap in the music industry and how it plays out in terms of authorship and production. It centres on the discussion about why less than five per cent of producers are female – a topic dear to Starr, herself, a producer of note. The film questions why women are so under-acknowledged for their work as producers, drummers, innovators and leaders.
Feed The Fire is Kinnie's eighth full-length release since Tidy in 1997 (via Mercury/DefJam).
Arts & Crafts, in collaboration with Massey Hall, announces the first edition in a collection of live compilations from the Live at Massey Hall concert film series, a new platform specially designed to spotlight Canada's modern-day frontier of music legends.
Since its launch in 2014, Live at Massey Hall has created a space for emerging talent to flourish in its age-old hall. Now, the music of Live at Massey Hall is captured on record for the first time in a beautiful vinyl package exclusively for Record Store Day Black Friday, available in participating independent record stores across North America on November 23.
"Live at Massey Hall showcases a series of career milestone performances for many of our favourite artists on the historic stage," says Deane Cameron, Massey Hall President & CEO. "We are grateful to our friends at Arts & Crafts for helping to curate and release these special moments with this vinyl release series. We hope that it highlights the immensely talented community of artists in this country and offers music fans and record collectors alike a beautiful audio snapshot of these performances at Massey Hall."
Live at Massey Hall Vol. 1 plays through with incredible emotional range, from the solitary intimacy of folk-inspired poets to the electric cacophony of basement-born rock bands. In each recording, the inimitable Hall and its audience play a palpable, vital role, reconciling these landmark nights in each artist's career.
The record opens with Destroyer alone onstage with his acoustic guitar and elegant poetry, every nuance of his voice and strings filling the silence of the hall. Constantines taps into its punk rock gospel essence with spine-tingling call-and-response. Hayden channels the pulse of the city he came up in, invoking his early days as a performer and a phone call from Massey Hall hero Neil Young. Dan Mangan + Blacksmith stretches the experimental boundaries of against-the-grain folk, while Emily Haines & The Soft Skeleton counter the stadium pop of her band Metric with her own deeper narratives.
Side two opens with the masterfully crafted storytelling of Regina, Saskatchewan's Andy Shauf, followed by the palpable excitement of francophone Québecois artist Cœur de pirate's incredible ascension to a sold-out Massey Hall. Bahamas delivers a pin-drop performance of precise songcraft and gorgeous restraint. Japandroids literally bring the house down with the aptly titled "The House That Heaven Built," before Whitehorse drops the curtain with the heart-stopping and serene "Die Alone."
With the release of Live at Massey Hall Vol 1, Arts & Crafts announces that $1 from every sale of this series will be donated to Massey Hall to support the Massey Hall Revitalization.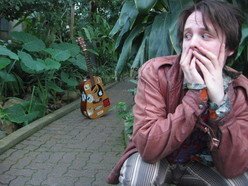 Hamilton's eccentrico supremo Nick Zyla's not one to let a historical occasion go by unremarked. On Wednesday, October 17, weed becomes legal and ZYLA 'celebrates the release of 'Baked Again'. It's a tongue-in-cheek track, giving the listener a glimpse through the eyes of a bartender who soberly recognizes the patterns of his friends and patrons being under the influence.
Baked Again is the first single off of ZYLA's upcoming 150th Album. That's not a typo. Nick has been quietly writing and recording for years, often only releasing his music by passing a burned CD to a friend. That's not the case for album #150. This time Nick enlisted the help of Hamilton's strongest rhythm section, Chris Bruder, Tom Altobelli and Jordan Snider (of The Altobeelays). Together they recorded album #150 at Hamilton's legendary Grant Avenue Studio.
On Wednesday, October 17, weed becomes legal and you can get Baked Again with ZYLA. Available on Bandcamp, iTunes, Spotify and most other digital platforms. All proceeds from the single (from now until Christmas) will be donated to Nick's favourite charity - helping to supply healthy food for children in need.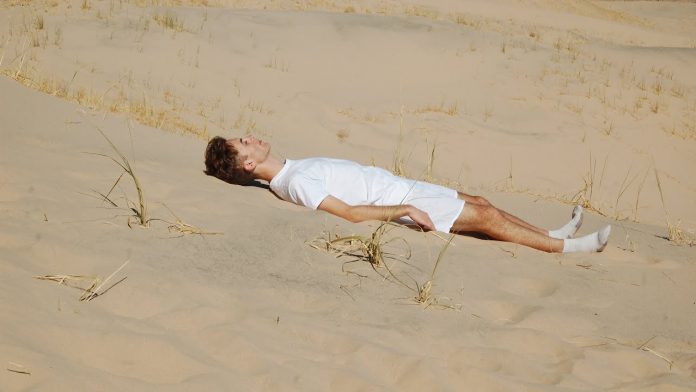 Sketch a Venn diagram with 'Morse Code' keyboards on one side and 'Secret Agent' guitar on the other. In the overlap? That's Matt Jaffe and his new single, "Fever" out now.
"I'm proud to have finally made a record that I want to listen to," says the San Francisco-based indie alt-rocker. "As the songwriter and the singer, I boast the least objective ears. I think it's a good sign that I keep returning to the music with joy, though."
If Jaffe's personal playlist stacks anything from Bowie to Arctic Monkeys to The Clash, The Beatles, Talking Heads, and Stray Cats, it's no wonder his forthcoming album The Spirit Catches You and its debut single "Fever" would fit right in.
"This is another instalment into my campaign to bring guitar gospel back to the masses," he says. "There's some interesting stuff curlicued through the mix, almost like a happy marriage of song-craft and style I hadn't known before."
"Before" is in reference to Jaffe's previous two album releases, Blast Off and California's Burning. It wasn't until Jerry Harrison of Talking Heads offered to produce a release that the 23-year old artist "got serious." Now, having opened for the likes of Mavis Staples, Wilco, and Blues Traveler — plus co-written alongside Chuck Prophet and the Plain White T's' Tom Higgenson — Jaffe's trajectory has landed him on stage at some of the country's most legendary taste-making venues like The Fillmore, The Troubadour, and Irving Plaza.
"I owe so much to the collaborators who elevated these songs during our sessions," says Jaffe. "I also credit the time that elapsed between sessions. That time really distilled the frenzied output into one cohesive statement."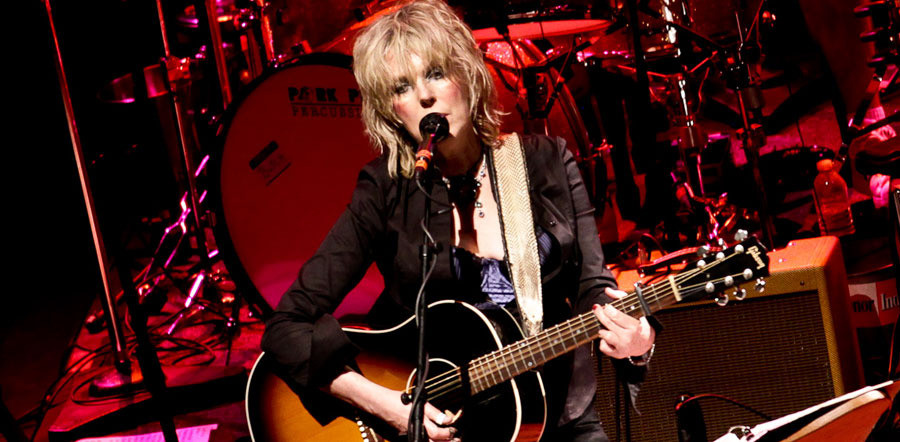 BITS'N'PIECES
The incomparable Lucinda Williams and her band Buick 6 play Toronto's Phoenix Club Nov.14. and Danforth Music Hall on her only Canadian appearances this year. ON the tour, Williams will play her 1998 Americana masterpiece Car Wheels On A Gravel Road. To celebrate, the songwriter will embark on a tour this fall wherein she'll play the album in full, follow by a set comprised of songs from all stages of Williams' storied career. Don't miss this!
Lucinda Williams On Tour
11/03 – Northampton, MA @ Calvin Theater
11/05 – Boston, MA @ Paradise Rock Club
11/06 – Boston, MA @ Paradise Rock Club
11/07 – New York, NY @ Beacon Theatre
11/09 – New Haven, CT @ College Street Music Hall
11/10 – Norwalk, CT @ Wall Street Theater
11/11 – Lebanon, NH @ Lebanon Opera House
11/13 – Toronto, ON @ Danforth Music Hall
11/14 – Toronto, ON @ Phoenix Concert Theatre
11/16 – Chicago, IL @ Thalia Hall
11/17 – Berwyn, IL @ Fitzgerald's