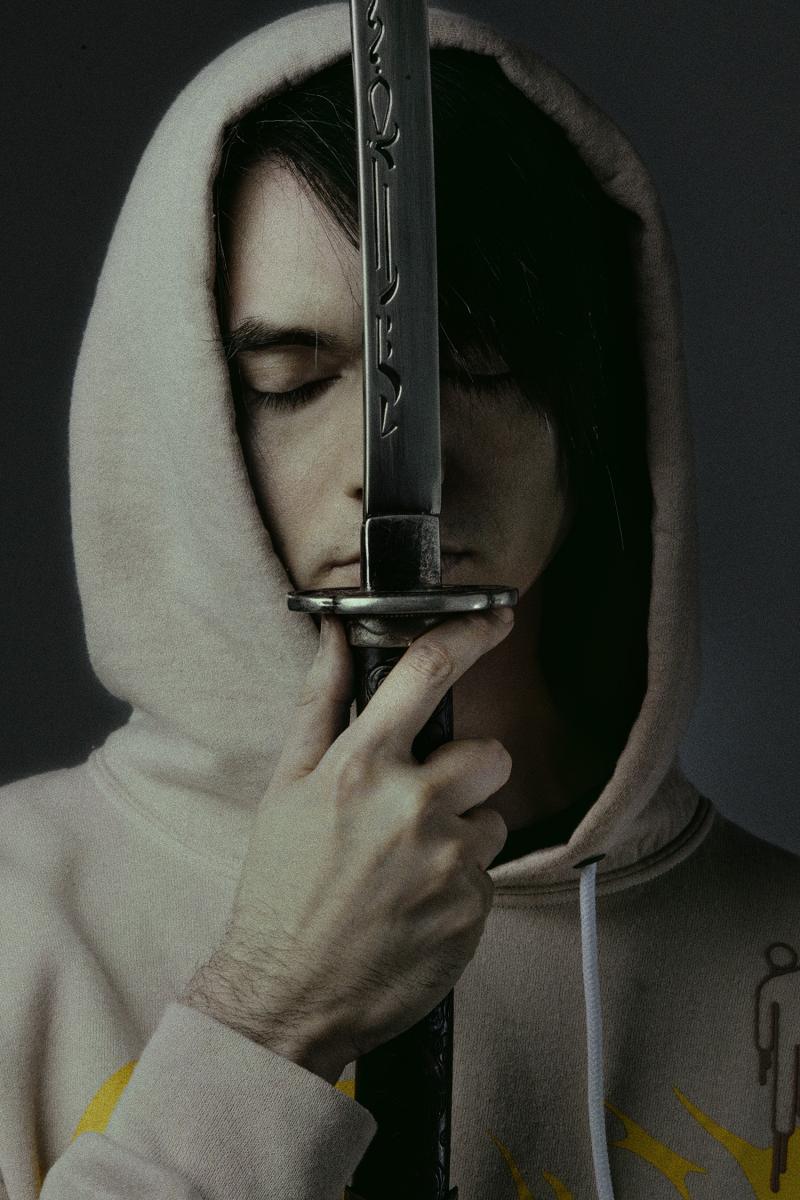 Fri Oct 16, 2020
This week we spotlight Churches on the Hill Food Bank 230 St Clair Ave W, Toronto. 416-967-3842 christchurchdeerpark.org Tues. & Thurs. open at 10:30 a.m.
Support your local food bank. The need is dire.
Self-styled Montreal eccentric and producer Das Mörtal has released latest single, 'It Comes' via Lisbon Lux Records. The single is taken from his upcoming album, Miami Beach Witches which will be released on Halloween. Das Mörtal will also be in the news in the coming months for having participated in the composition of the soundtrack for the next Street Of Rage 4 (SEGA). The planning of both the album and singles upcoming release dates is based around a pagan holiday calendar.
On November 5th, Das Mörtal will present his new album, Miami Beach Witches during an immersive live show at Montreal's SAT, which will also be live streamed for his worldwide audience. The show promises to be a powerful musical experience where social distancing becomes an integral part of the scenography. The staging of the show, created by digital artist Nathan Nardin (Charlotte Cardin, Ariane Moffatt), is inspired by the occult themes that run throughout the album, transporting the audience to a luminous digital forest.
Chilean Canadian Cristobal Cortes, or Das Mörtal has produced the soundtracks for a few films, including Naissance d'un Zombie and feature film Deadcon resulting in a significant rise in results on Shazam. His 2017 album Always Loved (which is still selling rapidly on vinyl) featured collaborations with French Fox and Ghost Twin and received international acclaim that allowed Das Mörtal to headline his first US tour. Inspired by artists such as Steve Moore and Aphex Twin, Das Mörtal creates an obscure and nostalgic sound, mixing influences from German techno to horror and sci-fi movie soundtracks. However, the producer draws closer parallels to artists such as oOoOO, Clams Casino and Holy Other.
Proudly proclaiming itself as a lullaby for the lost souls, 'It Comes' carries the signature synth heavy and ethereal tone that listeners have come to associate with Das Mörtal. The song is driven by a slow, singular heartbeat that resonates with the deep bassline. Be ready to welcome the Elder Gods into your dreams with this Wiccan hymn.
Of the single, Das Mörtal tells us: "'It Comes' is a Wiccan lullaby for the lost souls. A slow heartbeat driven song with a deep buzzing bass that welcomes the elder gods into your dreams" Sounds ideal for folks who don't like sleeping alone.
Listen to 'It Comes' here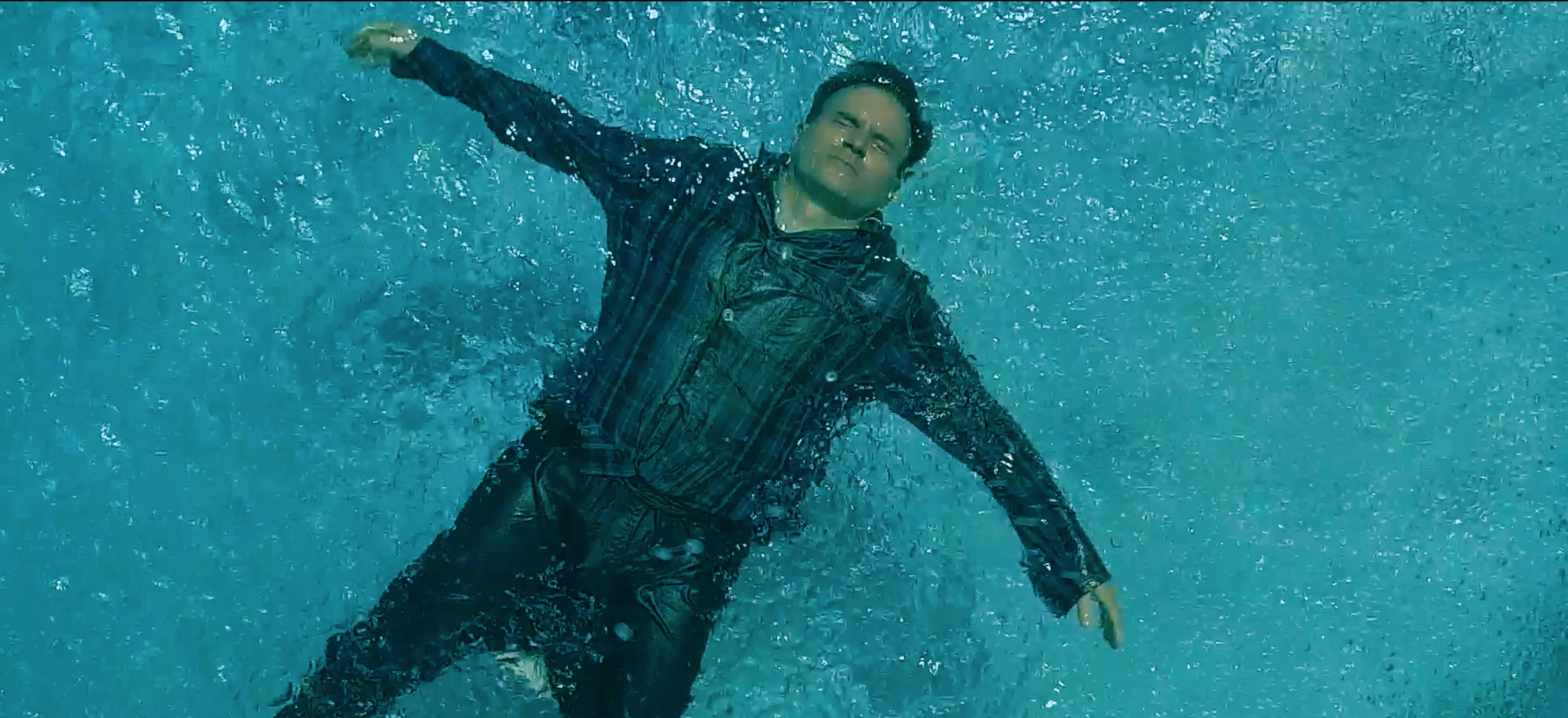 New bluesy artrock  single from Canadian singer/songwriter Paul Manchin is "Gratfcaton", which was co-written and produced by Grammy Award Winning David Botrill (Peter Gabriel, Rush, Smashing Pumpkins). The slow burning track gets rolling in its second half and comes to a gratifying conclusion. Personally would have preferred a mix in which the vocal was more forward but that's probably nitpicking.
Manchin has previously released seven digital albums, and his music has been included on compilation recordings, such as PromoOnly, PlayNetwork, ERG Music, RX Music and Xtendamix. His music has received airplay on MTV, VH1, Bravo! Sirius/XM, CityTv and Galaxie.
Manchin has also captured the attention of New York's best known DJs and has worked with such luminaries as Mat Forger (Paul McCartney, Michael Jackson), Chris Birket (Sinead O'Connor, Buffy Sainte-Marie), Moe Berg (The Pursuit of Happiness), Fergus Hambleton (The Satalites), Paul Milner (Keith Richards, Sting), Norman Orenstein (Alta Moda, Molly Johnson) and Brent Bodrug (Alanis Morissete, Jacksoul).
Paul Manchin currently resides in Toronto, where he continues to write and record solo or in collabs.
Check "Gratification' here: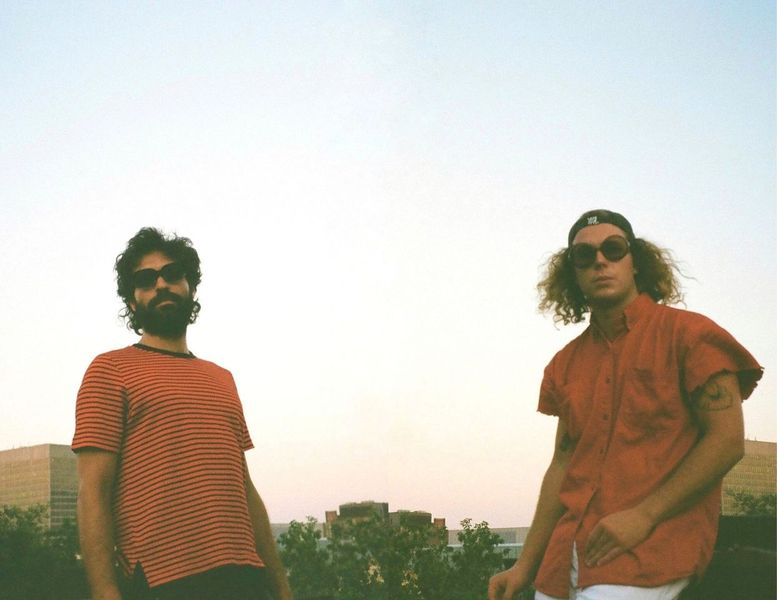 More Montreal melodic weirdness from The Flamingos Pink, Sacha Gubany (guitar/vocals) and Julien Corrado (drums/percussion). They're dropping sophomore album, Outtacontroller, on October 23rd.
Think Arkells, meets Cage The Elephant, meets The Strokes, doing crystal in a Barcelona dive bar.
Outtacontroller follows the duo's 2019 debut, Kustom Kreme. The band also shares a first taste of the new music with lead single, Morning Light.
Watch 'Morning Light' here and don't miss the killer intro! 
The Flamingos Pink constructed Outtacontroller during the quarantined Spring of 2020. Starting in April, Gubany and Corrado exchanged around 30 voice memos of song ideas and anything else musically that came to mind. Gubany played guitar every day for two months straight, exploring the sounds that would eventually come to be part of the 11 tracks on Outtacontroller. In May, the pair met up in an industrial warehouse and wrote the whole album. When June came around, they were ready to record the entire album and headed to the studio for two days to lay down all 11 tracks that appear on the album. The process really pushed the pair and shows how much they are able to accomplish together. It's stripped down but not naked and offers a surprisingly full sound for having only two members.
"The record is voluntarily stripped down. It's a no nonsense straight to the gut approach. Raw tones, strong vocals and fire engine red beats. It's simple, primal and gritty," the duo reflects. "We were on a mission to capture the intense moment in time that is the year 2020, like a snapshot. The recordings aim to capture our sound so you can hear it like we're in the room with you.
"Dynamics is key, playing off the vocals, carving out tones, figuring how to best use up the sonic space, it's sharp and real. We're letting out waves of emotions and learning how to surf them. It feels like we're entering a new chapter, the air is changing and so is the light. There's a sense of urgency to action, for us and the whole World. This is a record made in tumultuous times and we're jumping right in".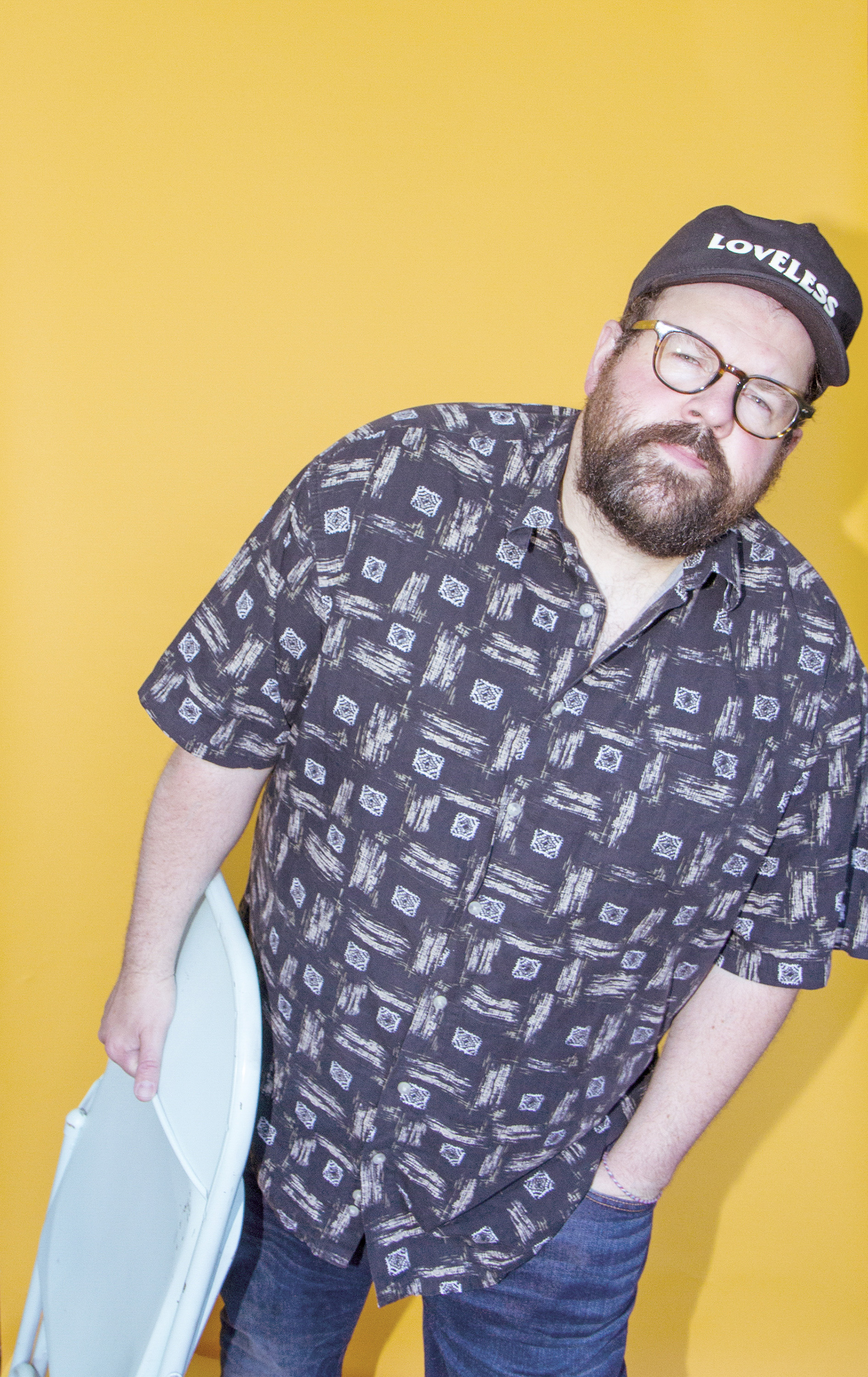 Morning Light explores the theme of staying in the present and taking life one day at a time – ultimately reminding people there are good things to come. "Morning Light is the sliver of sunshine on your skin to remind you that you're thankful to be alive. When everything stops but our minds are still racing, the past seems so far away and the future even further. The present moment is a heavy concept that never seems to stay in place. It creates tension and tension always has a way of bringing out intense emotions. It's being nostalgic about the past and hopeful for the days to come."
The Flamingos Pink believe rock 'n' roll is a way of life; a state of mind that is foundational to the band's DIY attitude and reckless self-abandon. As a duo, they fill space and time rhythmically with a sweet blend of tones. Authority tight power chords, bottom heavy beats and a soulful voice, this musical harmony is the result of Sacha and Jules having a deep connection to one another thanks to their parallel backgrounds and upbringings. Being able to relate to one another went beyond just having gone to the same schools and having the same jobs (at different times). They discovered that they have undeniable chemistry, both musically and in the broader sense of style-de-vie.
Critically lauded singer/songwriter Donovan Woods has a new album, Without People, and he's celebrating Nov.5t. Tune-in on Thursday, November 5 at 8 PM ET  / 5 PM PT to watch Donovan Woods' 1-hour solo acoustic performance in celebration of his 7th studio album release Without People. In an effort to support others with the release of his album, 50% of net ticket sales will be given back to participating show promoters, and Woods will donate 100% of his artist proceeds to ArtsCan Circle (Canada) and Southern Girls Rock Camp (US).
In accordance with COVID safety measures, Woods performed completely alone in Roy Thomson Hall. The performance was recorded with seven robotic cameras controlled by one individual in a separate control room, taking the album phrase "without people" to heart.
During the show, Woods will perform a 9-song set of songs off the new album and a few fan-favorites. Prior to the performance, fans can expect to see a 2-song performance by Philadelphia-based opening act Lullanas, learn about the show's benefiting charities, watch some tastefully artistic video interpretations of Woods' new songs and a special-filmed message from Woods. After the concert, fans will get an exclusive first-look of the new Donovan Woods With People Project video for "We Used To" featuring Ariana and The Rose.
Tickets can be purchased for $15 USD starting this Friday, October 9 via donovanwoods.net.
Watch 'She Waits For Me To Come Back Down.'
Throughout the rollout of his Without People album, Woods has prioritized giving back to others and supporting diverse communities. His Donovan Woods With People Project commissions independent artists, dancers and creators around the world to create pieces interpreted by his songs.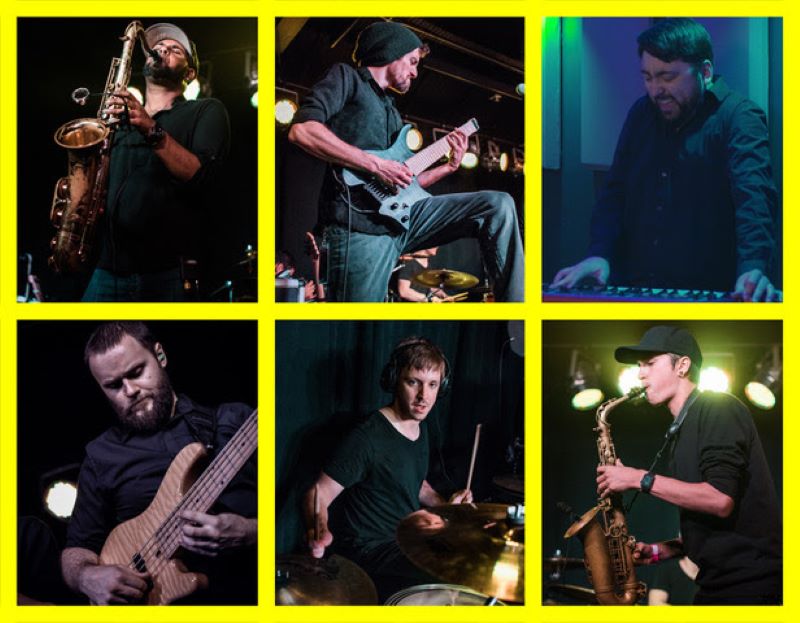 Five years ago Toronto's prog metal faves Earth's Yellow Sun released their sophomore EP "The Infernal Machine". To celebrate its anniversary, the band has been re-releasing the tracks in the form of animated videos. To date, they have unleashed four videos over the last two months, "Part I - Assembly", "Part II - Unveiling", "Part III - Betrayal", and "Part IV - Bastion". Today, the band reveals the final video "Part V - The Rapture" for their visual comic book adventure to illustrate "The Infernal Machine" story.
"We are excited to give fans the chance to see the visual story that is the force behind our EP 'The Infernal Machine' that came out in 2015.  The artwork and animation will bring a depth of meaning to our music that we've been chomping at the bit to portray to our fans.  We are currently in the writing/pre-production process for our next EP, and we're extremely excited about how that is shaping up. 'The Infernal Machine' is an expansive sonic journey through a futuristic conflict between man and the mechanical intelligence it creates, told through instrumental progressive metal."
Watch and listen to the "Part V - Rapture"
"The Infernal Machine" is an incredible mix of guitars, saxophone, choir, violins, and a heavy rhythm section, difficult to label yet easy to enjoy. Recommended for fans of Periphery, Dream Theater, and Animals as Leaders.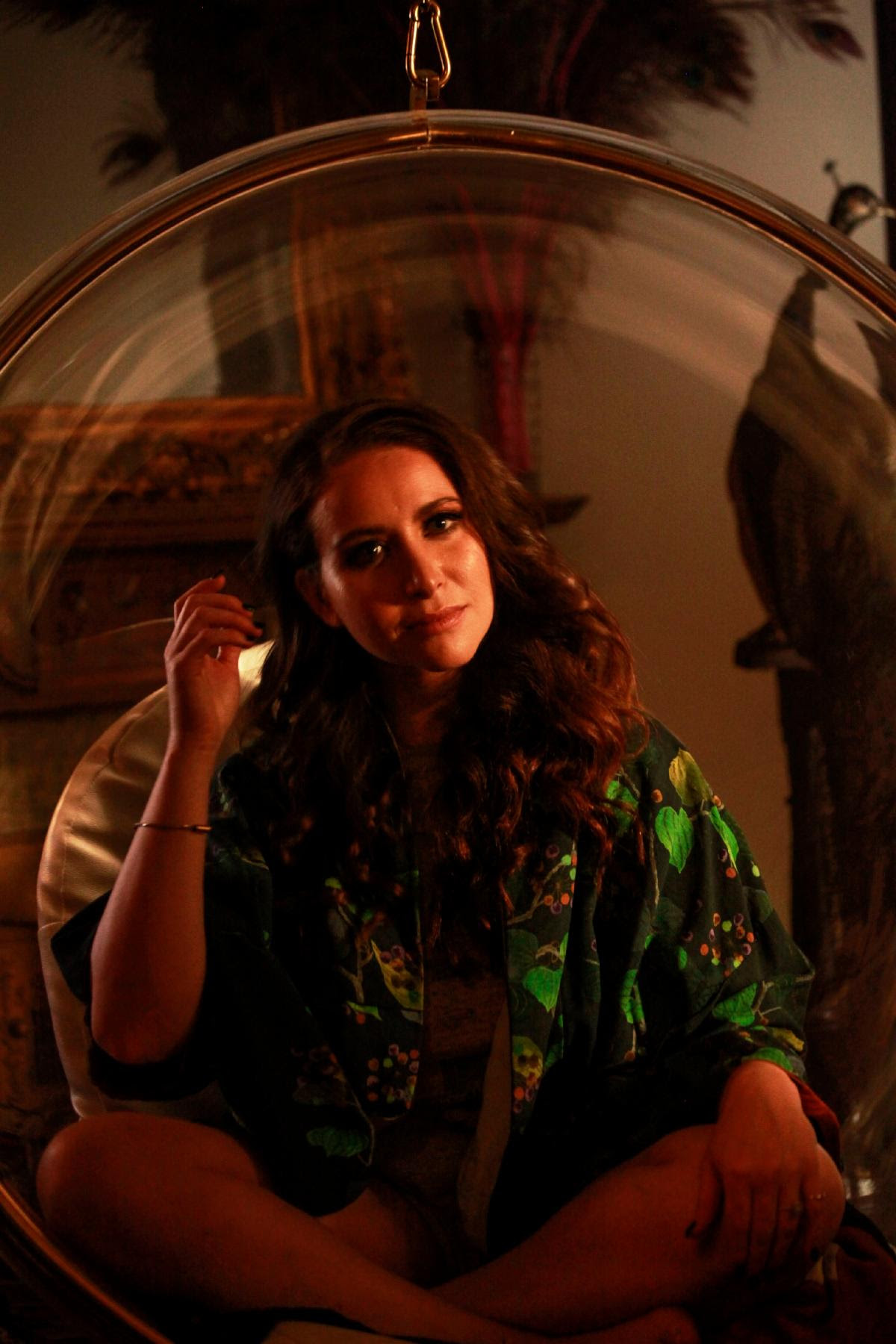 Singer-songwriter Kayla Diamond is excited to share her brand-new single "Always Been You."
Watch the beautifully shot video directed by Cazhhmere (Melanie Fiona, Kardinal Offishall and Classified) here. 
Diamond feels precisely who she is when she's behind a piano. Or playing a guitar. Or sitting at her computer talking to producers about music composition, or even teaching herself how to produce songs. After over a year of reflective consideration of who she wants to be, what music she wants to make, the pop swerve she gave us on her Dirty Laundry EP has now given way for the singer-songwriter to emerge, a moniker more authentic for Diamond to wear.
On "Always Been You," Diamond's heart is openly and brazenly on her sleeve. She captures a feeling so precisely on "always," that yearning for love at all costs. Inspired by love for her fiancé, Kayla delicately sings about wanting to be loved only by one person and the all-consuming heat and desire of it. That sonic snapshot, while so personal to her love of her fiancée, is universal in its totality.
The song comes out one week ahead of the singer's upcoming nuptials on October 18. What was initially planned as a large gathering of friends and family has become a smaller and more intimate event due to the pandemic. However, the couple will still be celebrating with friends and family from afar with a livestream, the new way of hosting weddings in a pandemic era.
Diamond's pop music is compelling because she's willing to share her real life with her fans in an authentic and honest way. She has become a strong voice for LGBTQ+ community by sharing her experiences growing up in an Orthodox Jewish community and coming out as queer. Gotta be another couple of singles in there.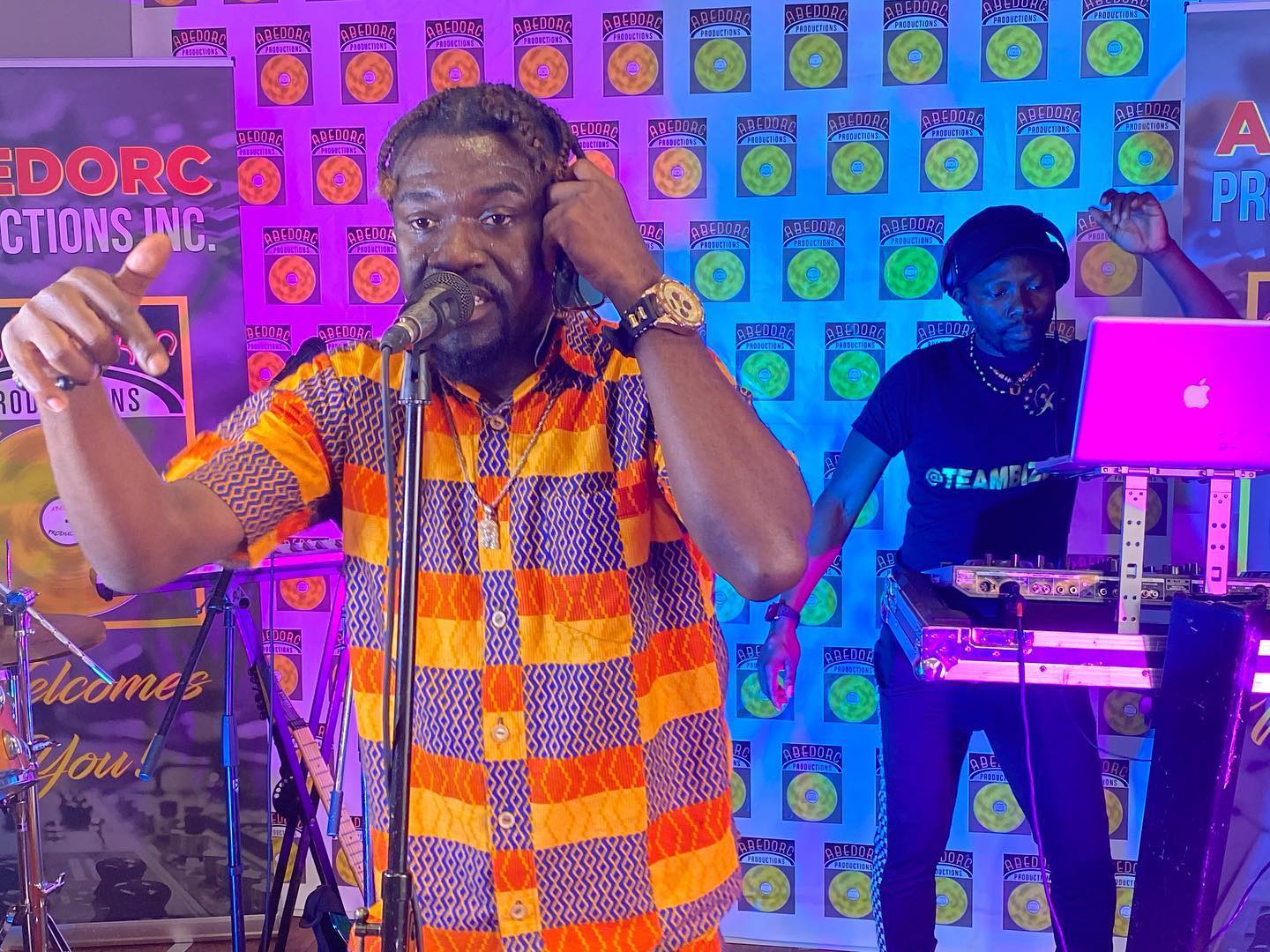 Slim Flex, Canada's leading Afrobeat artist drops his highly anticipated new single & video, "Big Dreams" October 23rd on all platforms.  The Canadian African Entertainment's Artist of The Year, has made his mark as one of the top Afro-Urban artists in Canada.  Slim's love for performing music originated from his church roots in Ghana, West Africa.  With those roots deeply engrained, Slim moved to Toronto bringing with him a style rarely heard in North America, Afro-beats meets Western Music.  Music that makes you feel good.  Music that lifts you up.  It started with his first breakthrough album, "Odehyea" (Royalty) followed by "Confessions of A Boss."  Powerful vocals and a commanding stage presence quickly cemented Slim as a major voice in the genre' he holds close to his heart.    
In 2018, Slim partnered with record label, Diet Monkey Entertainment Inc.  The label took his music globally and the artists popularity and vision soared to new commercial heights reaching people from all backgrounds.  In 2018 Slim and DME produced and the album "Gifted."  The multi-talented artist debuted his producing skills on the track "I'm A Boss".  "Higher" from the album ranking #1 on the Canadian Reggae charts.  Slim was joined by Juno award winning reggae artist Kirk Diamond, Ghanaian super producer Apya & meaningful others.  
With his music garnering thousands of views on YouTube, the award-winning artist began a massive music tour with Canadian and globally renowned urban artists. Taking the main stage at Afro Fest, TD Irie Music Festival, TDOT Fest, African All-Star Music Festival and others, Slim Flex has made fast and lasting impressions.  Like artists across the country, Covid 19 has changed the way music is done, but it has not changed the music.  Stay connected to Slim Flex and his music on all platforms...  "Big Dreams", dropping October 23rd.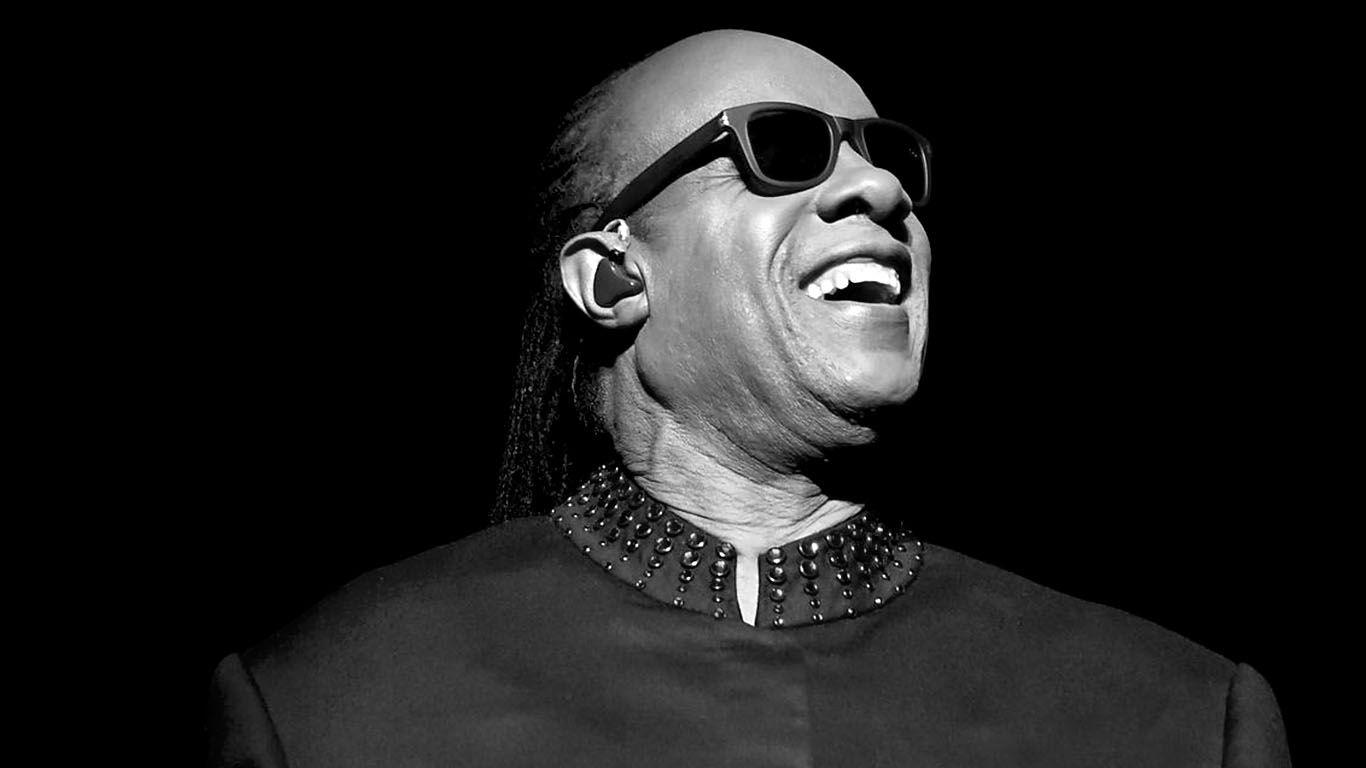 This just in! Stevie Wonder is alive and well and just dropped two new tunes to underscore it. They are "Where Is Our Love Song" and "Can't Put It In the Hands of Fate," which he also announced would be released through his new label So What the Fuss Music. He also acknowledged the Internet buzz around his health, remarking he "was blessed with a new kidney" last December.
"For all of the people that have been listening to these rumours, listen, if I'm feeling some kind of way, I'll let you know. We don't want to have misinformation. I am alive and well."
Wonder said he started writing "Where Is Our Love Song" as an 18 year old. "Then came this year," he said, "with all the confusion and all the hate and all the east versus west, left versus right. It's just a hard break."
Proceeds from "Where Is Our Love Song" — which features Grammy-winning guitarist Gary Clark Jr. — will benefit Feeding America.
Rappers Busta Rhymes, Rapsody, Cordae and Chika guest on "Can't Put It In the Hands of Fate" and both songs will appear on an upcoming EP of all new songs.
"Can't Put It In the Hands of Fate" was originally about a relationship, but then Wonder gave the lyrics a contemporary tweak after "thinking about where we (are) in the world and thinking about how this is the most crucial time."
"Change is right now. We can't put it into the hands of fate. Ain't nobody got time to wait. We can't put it the hands of fate finding a cure for this dreadful virus. We got to get on our knees and pray or whatever you do."
Support all music. Support your local food bank. The need is real.