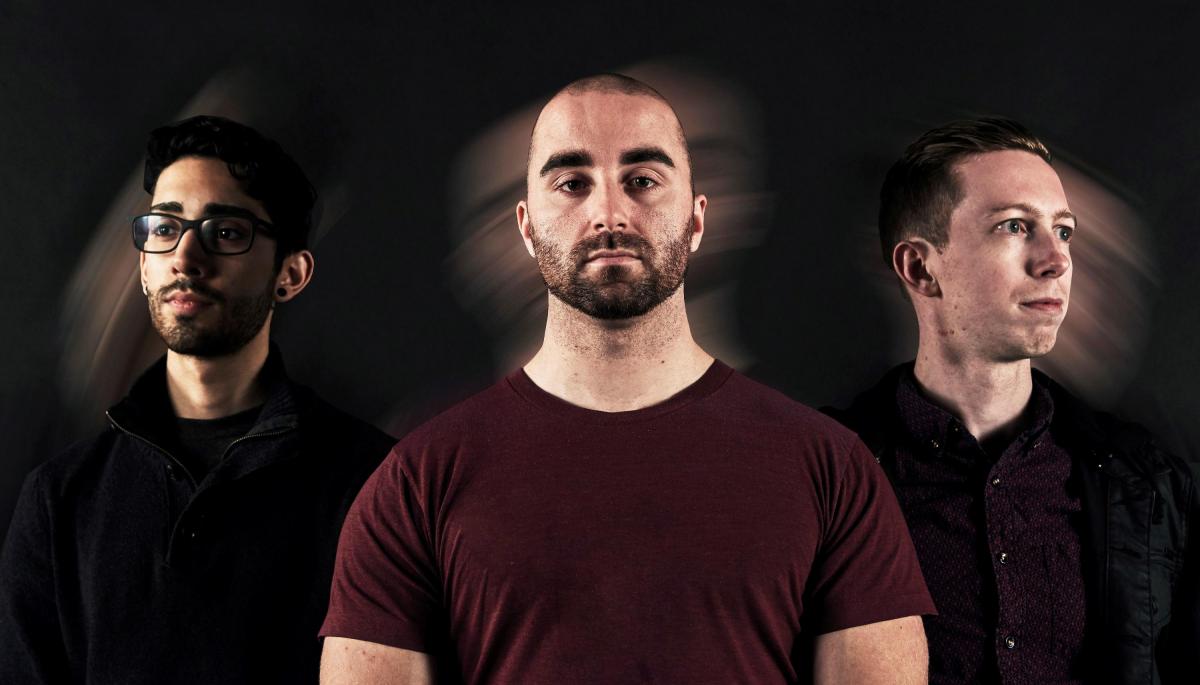 Fri Sep 04, 2020
This week we highlight Eastview Neighbourhood Community Centre at 86 Blake Street, a member of the Daily Bread Food Bank that has been operating for over 40 years. Monetary donations can be made online, while members of the community are also encouraged to reach out to find out how to run a successful food drive in schools or workplaces. Open Tuesday and Thursday from 10:30 a.m. to 1 p.m
Back in June, The Dead Centuries released their catchy sun-baked vibed song "Pop a Soda", and drunk on carbonated joy, their second summer single "Crystal Summer" is ready for ears August 28.
Energetic and uplifting, The Dead Centuries continue to provide the soundtrack for the summer with hook oriented, melody-driven folk poppy songs. They agree this is the best material they've released to date and lay out their musical journey like so: "The idea behind 'Crystal Summer' was to release a track that has an upbeat, summer vibe (hence the name) that is in line with what we've done with our previous single "Pop A Soda". We also shot a guitar playthrough video to add a visual element to the song, and our goal was to invoke feelings of fun, relaxation, and summertime."
"Crystal Summer" features a solo piano introduction that establishes one of the main melodies of the song. This song builds on the foundation laid down with "Pop A Soda". Once again the inclusion of Jacob Umansky (Intervals/JIA) on bass brings another element to the track that helped them get closer to their vision.
With plans to keep releasing singles,The Dead Centuries is a band to keep an ear out for. Recommended for fans of Intervals, Plini, Polyphia and such.
"Crystal Summer" can be heard here
Visionary and highly influential writer Michael Moorcock, who worked with the bands Hawkwind and Blue Oyster Cult, memorably stated that 'it is the business of the future to be dangerous.'
Ottawa three-piece The Dead Centuries are both futuristic and dangerous…which is as it should be. Influenced by Protest The Hero, Periphery, Paul Gilbert, Sithu Aye and Intervals, The Dead Centuries can easily hold their heads up in such top shelf math rock company. The band compose and perform technically precise instrumental music, rich in virtuosity, melody, compositional skills, and most importantly…they create superb music. They are serving their songs above all else, with every fiber of their beings, every neuron firing in their minds, every tendon in their bodies. Adam Tremblett describes the sound of The Dead Centuries as "technical, melodic, energetic, heavy, precise."
The Dead Centuries is Bryant McNamara – Drums, Jacob McSheffrey – Guitar, Adam Tremblett - Guitar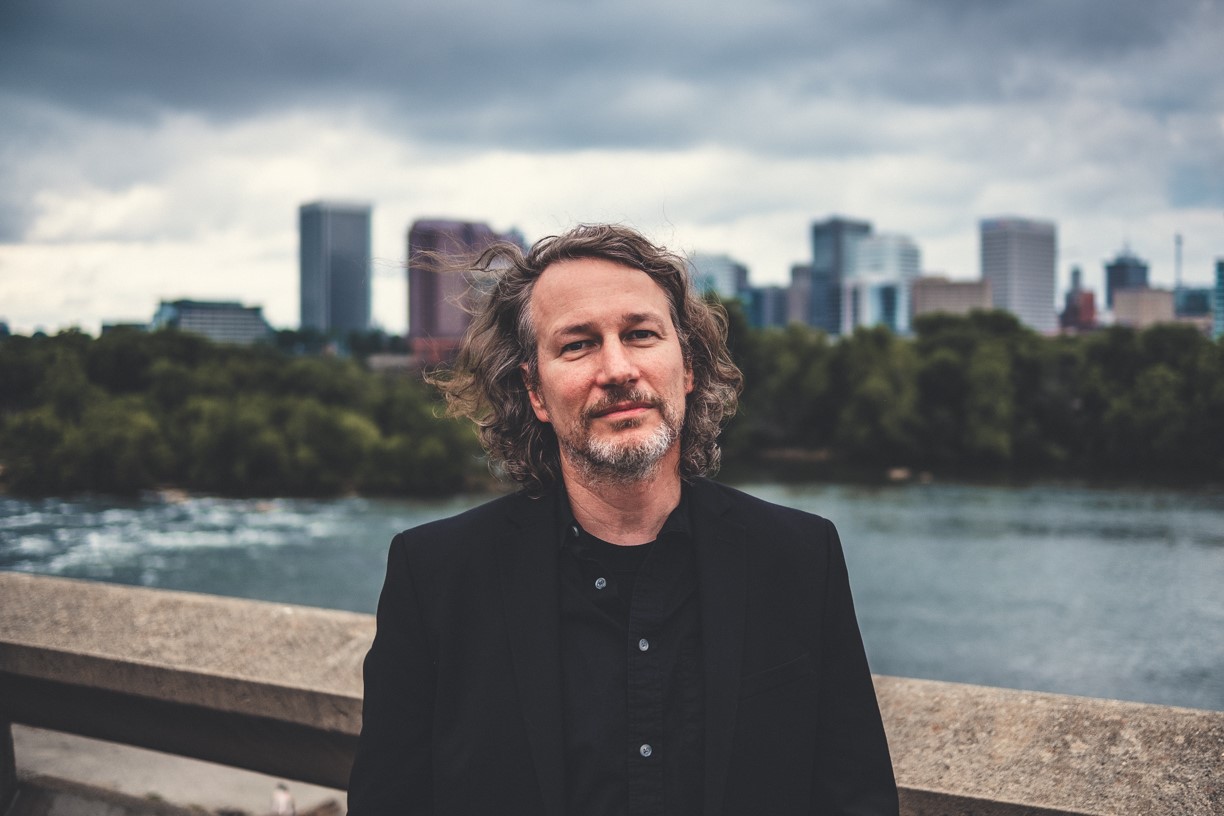 Fresh meat from Ottawa outlier roots folkster Rob Williams. In keeping with the man's DIY spirit, here's his self-penned presser.
"Do what you love to do and don't worry about what other people think of it. That's what my new single "Nameless" is about: carving your own path and following it wherever it takes you, even if it contradicts convention."
"Nameless" is a lively song about eschewing fame for freedom. There is a common misconception that people who write songs and play music have a deep seated desire to be famous. The vast majority of songwriters and musicians that I know write songs and play music because it's what they love to do. They are more concerned with making music than 'making it' in music.
"My fourth solo album, Weathering the Storm, Vol. 1, was produced by John Morand and recorded over a year-long course of mini-sessions. I'd never really taken my time to record like this before this. Spreading it out gave me time to fill in the gaps, step back and listen for a while, and figure out what was needed or what needed to be let go. The title refers to my personal struggle with depression and subsequent road to recovery. There is an element of hope implicit in all the songs."
Thank  you for listening,
Rob Williams
http://www.robwilliamsacoustic.com/
Check 'Timeless' here
Please do give the dood a listen. He's well worth it.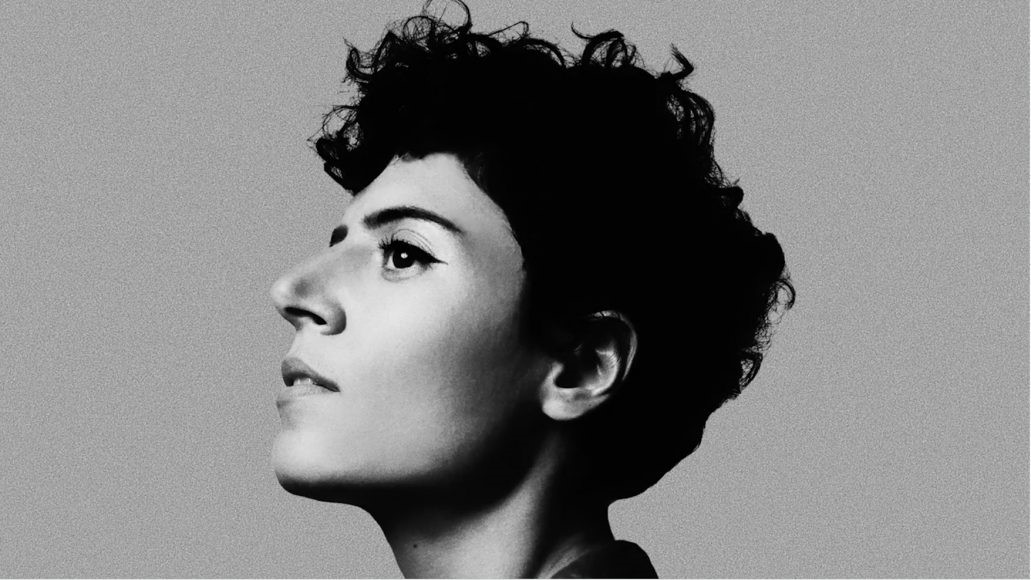 Switching gears for moving protest song from NYC vocalist Emily King, "See Me", released in support of Black Lives Matter
The soaring track finds King voicing her grief and attempting to connect with others over the tragedy of racial injustice - "Can you hear me now? / Can you see me now? / If I cry out loud / Will you believe me now?"  "Feeling so moved by this powerful time," King told Rolling Stone about the song's inception. "Every day watching the world demand justice. I wake up with sadness but also hope. Like people are starting to finally notice how deeply broken things are. Can you hear me now? Can you see me now? I started singing the words and they wouldn't leave my head." 
On September 17, King will be taking part in NY's City Parks Foundation's SummerStage Jubilee benefit concert, performing alongside Sting, Norah Jones, Trey Anastasio, Rufus Wainwright, Leslie Odom Jr., and Rosanne Cash. The free digital concert is a benefit to support City Parks Foundation's programs in parks and will be streaming across all SummerStage social platforms beginning at 7pm.
Check 'See Me' here..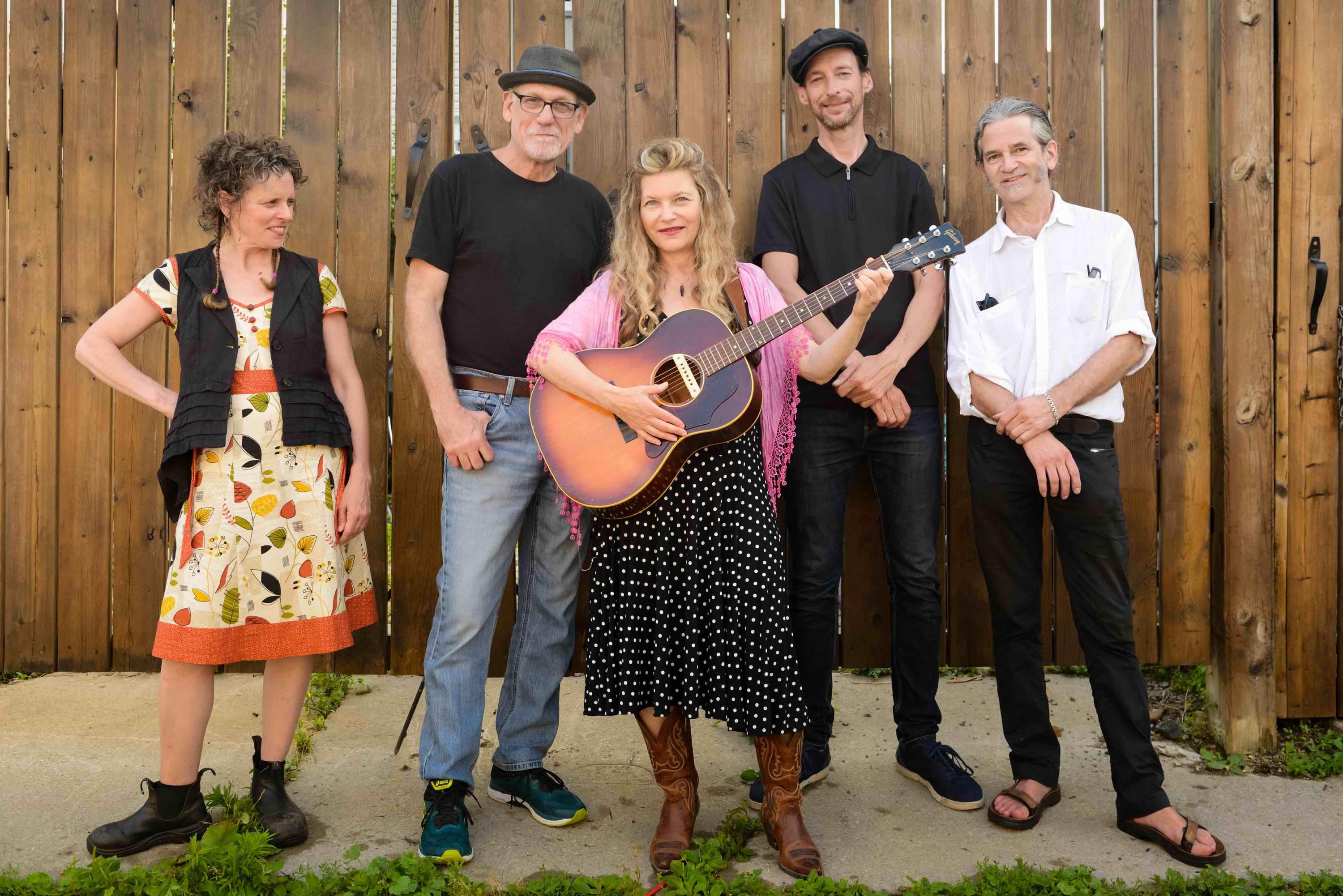 Little bit of Patsy Cline in the wings here as Toronto's  Isabel & The Uncommons air it out with new single "Each Day a Little Less" and accompanying lyric video. Lead singer-songwriter Isabel Fryszberg continues her love affair with a good heartbreak song, but this time, while collaborating with musician/producer Mitch Gírio (Emma Lee, José Contreras), she's straying from her signature romantic heartbreak to the love and despair over her ever-changing neighbourhood in the midst of the COVID-19 pandemic. "Each Day a Little Less" is the first single of a collection of compositions soon-to-be-released, and will drop on Friday, September 18, with an online viewing of the video starting at 4:00 pm, followed by a half hour performance. The performance will include ace guitarist Steve Briggs and dynamo vocalist Rebecca Campbell.
For performance details and more information please visit her website and Facebook. https://www.isabelfryszberg.com/music-1
It all began with Fryszberg noting the incremental losses in her neighbourhood, The Annex, such as Book City, which closed down, together with other small artisan stores, grocery stores, restaurants, and record shops. Each day, the familiar – but rapidly changing landscape – was being replaced with a glut of high-rise condos, unaffordable housing and an army of cranes and construction.
"Each Day a Little Less" is a contemporary protest song coming from a folk tradition with a Canadiana-driven approach. Walking along in her hood, the melody and chorus came to Fryszberg. She then met Gírio at an auto shop, while waiting to get her winter tires changed. The two quickly struck up a musical relationship and their collaboration included multi-instrumentalist Gírio producing as well as performing on the track.
 The hybrid documentary video for the song was shot by Fryszberg along with cameraman Peter Cresswell, over a period of six months. It completely captures the grim reality of current city-dwelling during these times – and even before the pandemic – but also showcases the beauty of Fryszberg's beloved Toronto. It was officially selected for the Toronto Lift Off Festival online in August, under the category of "Innovator Shorts."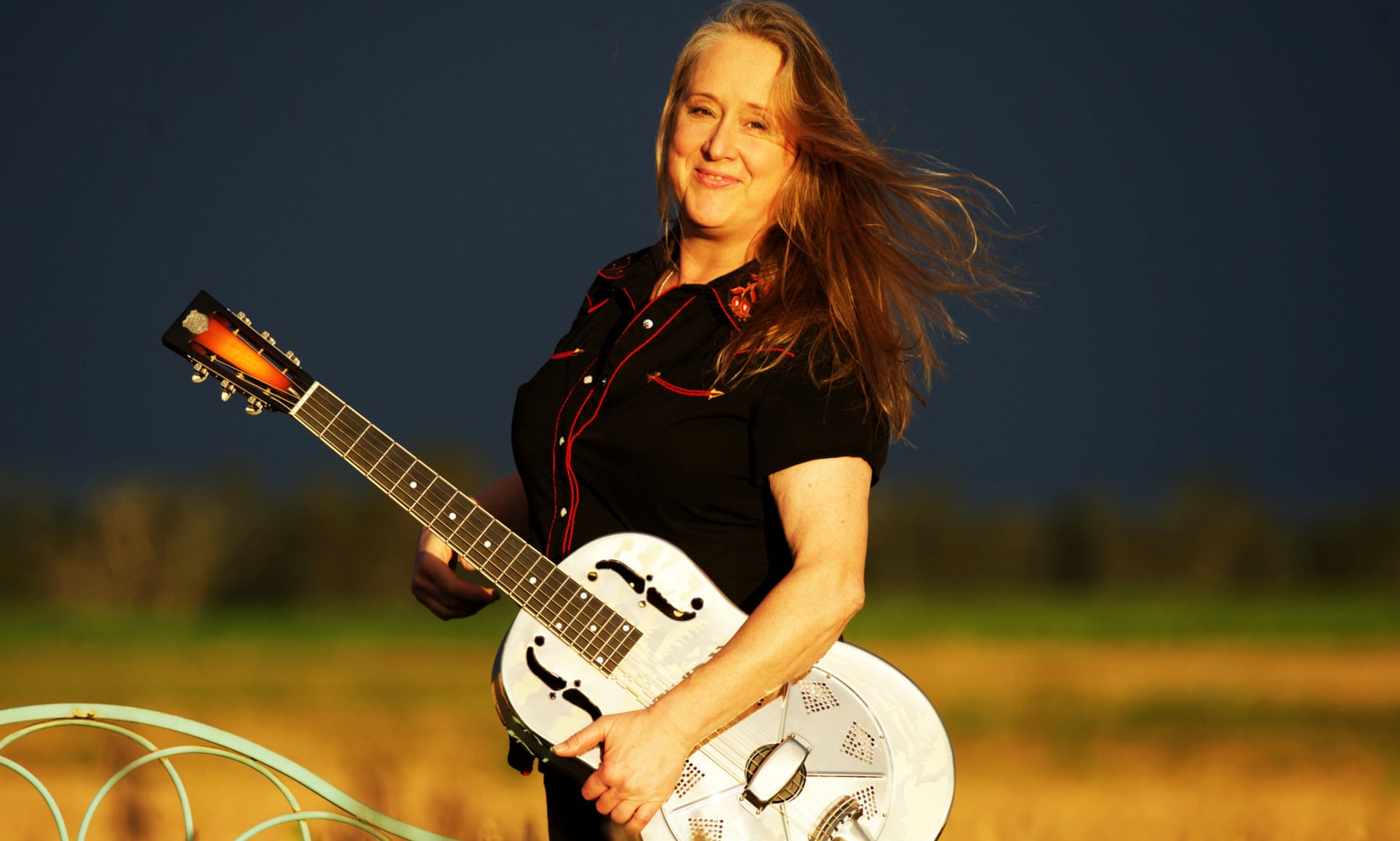 Aussie blues stringbender Fiona Boyes just dropped her fourth release on Reference Recordings: Blues in My Heart. It's something of a follow-on to her breakthrough 2018 album Voodoo in the Shadows which brought her multiple awards and nominations
Guitarist and singer songwriter Boyes is the only Australian ever recognized by
The Blues Foundation in Memphis, earning 8 Blues Music Awards nominations. She was the first woman and non-American to win the International Blues Challenge in Memphis. Blues in My Heart is a remastered 20th Anniversary edition of her debut solo album, originally released in2000 in Australia only. It includes Fiona's diary style liner notes, photo memories and original folk art in a
single CD package. Fiona is joined on this album by bandmates Karen (Kaz) Dalla Rosa (harmonica) ; Gina Woods (piano) ; and Paula Dowse (drums and percussion).
Quoting Fiona, "Blues in My Heart is an acoustic album of fingerpicking ragtime blues… the 16 tracks capture a unique performance moment, much like the historical recordings of the early players I so admire."
The lady goes about her adept finger pickin' with a hint of Bonnie Raitt in the air.
Check the swampy electric blues of 'Call Their Name'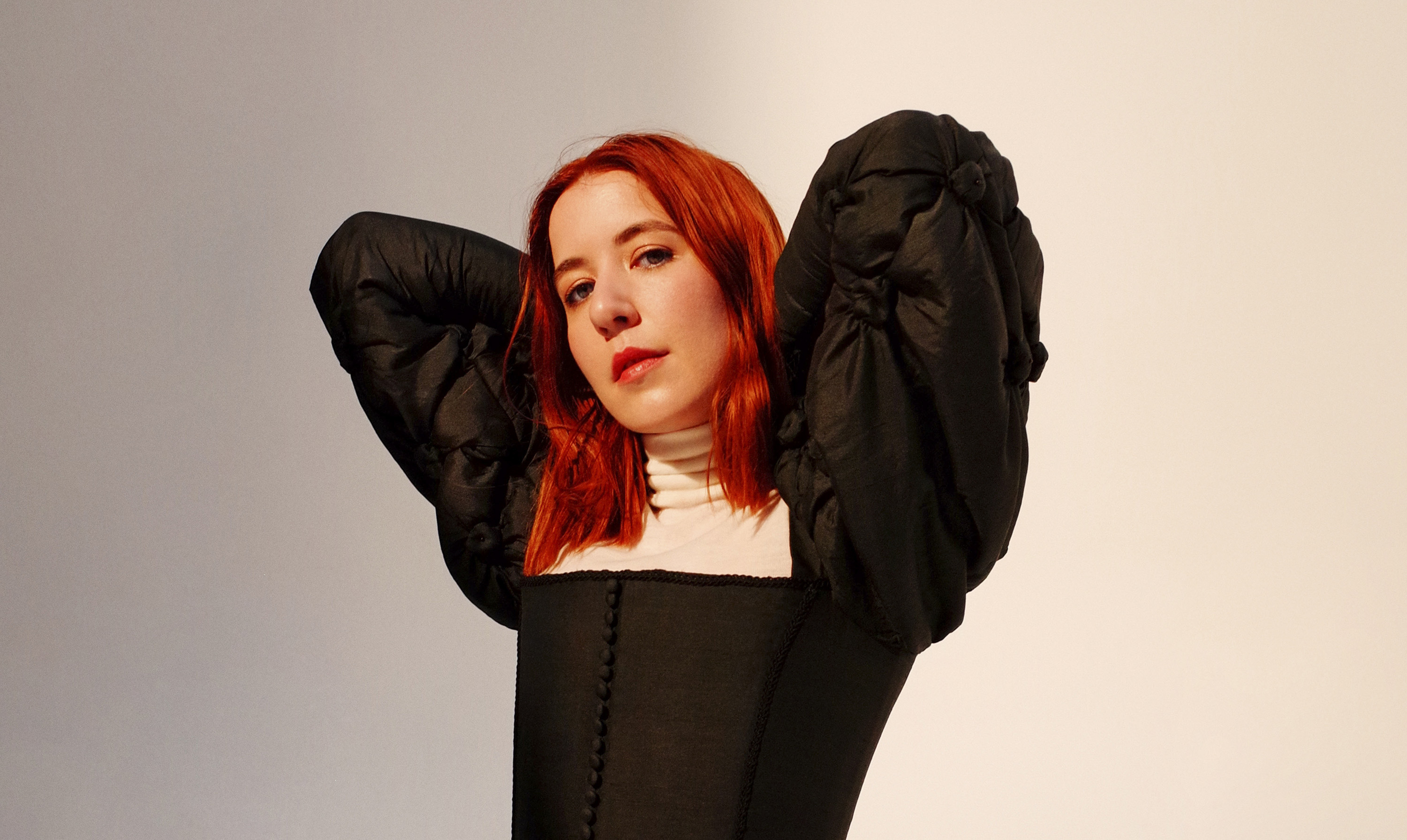 From finger picking blues to high concept art rock. Following the release of new album HiRUDiN, Austra (Katie Austra Stelmanis) is excited to present Shura's intriguing remix of recent single "I Am Not Waiting".Stelmanis says of the remix "Shura has dreamed up a lush, hazy rework of my track, a sonic palette that's so pleasing to listen to, I want to melt away every time I hear it."
From Shura: "We met once briefly in a sweaty venue in Manhattan but I've been a longtime fan and was super excited to be asked to remix I Am Not Waiting because one... it's Austra and two... i love the song and three... the working title was Big Hamburger"
Check 'I Am Not Waiting' here.
Austra worked with Peter Burr on creating new artwork for the Shura remix, the recent Claptone remix and other forthcoming remixes.
Burr said on working with Stelmanis: "I've been a fan of Katie and her work since we first met in Toronto in 2005 so it was exciting to have a chance to think about our collaborative energy for this album. At the moment, living in a complicated quarantine surrounded by invisible (and not-so-invisible) plagues upon us, fragmentation is palpable: a splintering of social ties, of nature's capacity to regenerate, of something vague that once felt stable and now feels unreal...All of these things hover between us and within us. I like how the image of HiRUDiN and the chaos energy of ever-flowing blood resonates at this moment. Here we embrace that flow."
While Austra's third album, 2017's Future Politics, was concerned with the external power structures that shape society, HiRUDiN points inward, tracing a deeply personal journey towards regeneration, dealing with the fallout of toxic relationships, queer shame, and insecurity along the way. Named after the peptide released by leeches that is the most potent anticoagulant in the world, HiRUDiN is about the importance of healing the self, letting go of harmful influences, and finding the power to rebuild. It's also one of the most gorgeous breakup albums in the house.
First live club to be up and running indoors is Jazz Bistro, now open Wednesday to Saturday. Booker Jaymz B sez: "We are following all safety protocols. Staff wear masks, patrons wear masks upon entering and using the washroom etc. but not while seated, plexiglass in front of horns or singers , social distancing (we have 50 instead of 200 in the venue), one wall is fully open and has extremely high ceilings. a/c - it feels fresh in the club! Our chef is a genius and on Friday and Saturday it is a 3 course menu plus show for $55. On Wednesday and Thursday it's $15 cover and food is ala carte.
"One of our biggest challenges is getting people to understand that as long as you don't have a compromised immune system, we are following rules and it is totally safe. Even Dave Young and Hilario Duran are playing the club. With only 50 allowed we can only afford to pay so much, but musicians understand we are trying to do something here - leading the way for other venues to open responsibly. (of course for money they can't afford to open for a wee crowd but hopefully a few more venues will start to feature live music!) . Here's a sample of some of the music coming up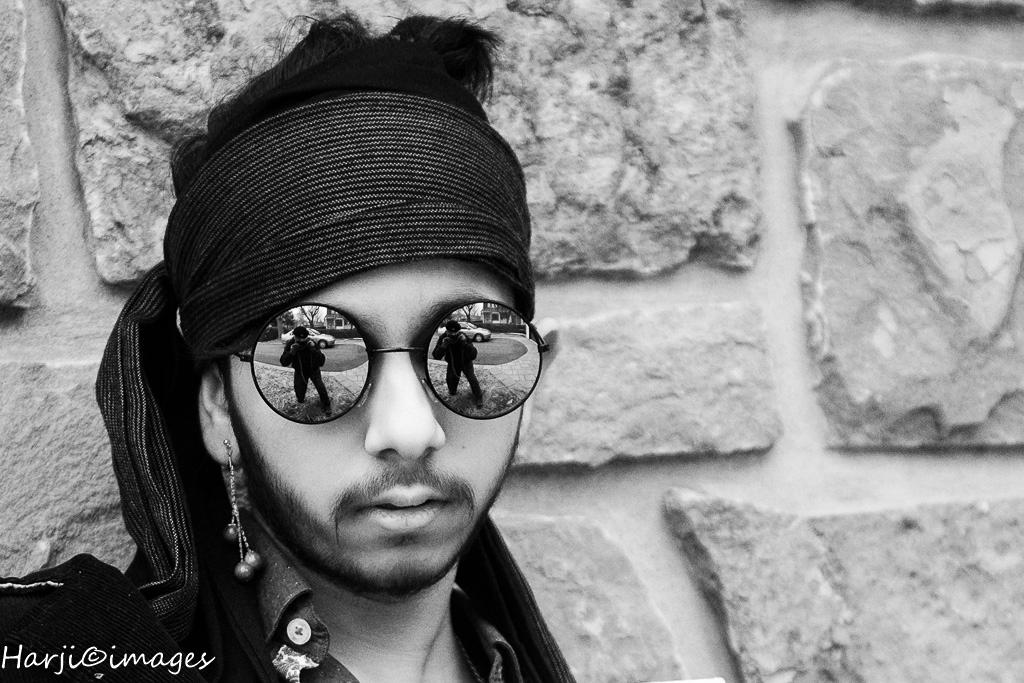 Thursday Sept. 3 Sammy Jackson is a young singer-songwriter and celebrates a pre-release of her debut recording.
Wednesday Sept. 9 Jay Danley Band - Ethiopian jazz inspired by the great Mulatu Astatke
Thursday Sept. 18 Laura Anglade - an angel from Montreal is moving to Toronto, she debuts at Jazz Bistro
Wednesday Oct. 7 Afraaz Mulji - child prodigy now a twenty something hotshot on the piano
Sept. 10 Steve Koven Trio CD Launch - he packs the joint every single time
Sept. 12 Attila Fias Trio - featuring original compositions and songs from movies
Sept. 11 Elizabeth Shepherd with Michael Occhipinti and Davide Direnzo
Sept. 26 Lou Pomanti & Friends (surprise guests, always sells out)
Coming later this fall, Hilario Duran, Billy Newton Davis and Genevieve Marentette.
Support live music. Support your local food bank. Generally, be like a bra. Be supportive.