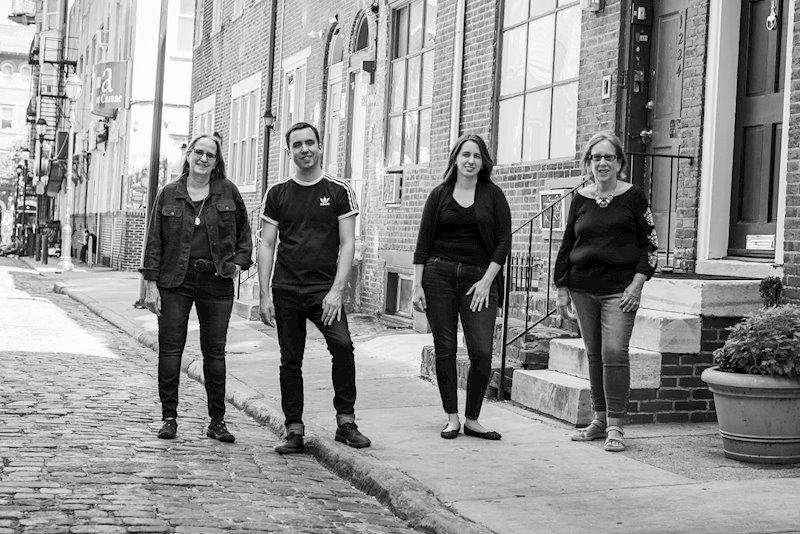 Fri Jan 17, 2020
Gentle reader, please consider this a PSA. In light of the continued abuse, misuse and degradation of the words 'amazing' and 'awesome' at all levels of society, they will continue to be absent from this space. If you require tired hyperbole drained of all meaning in your reading material, have a nice day.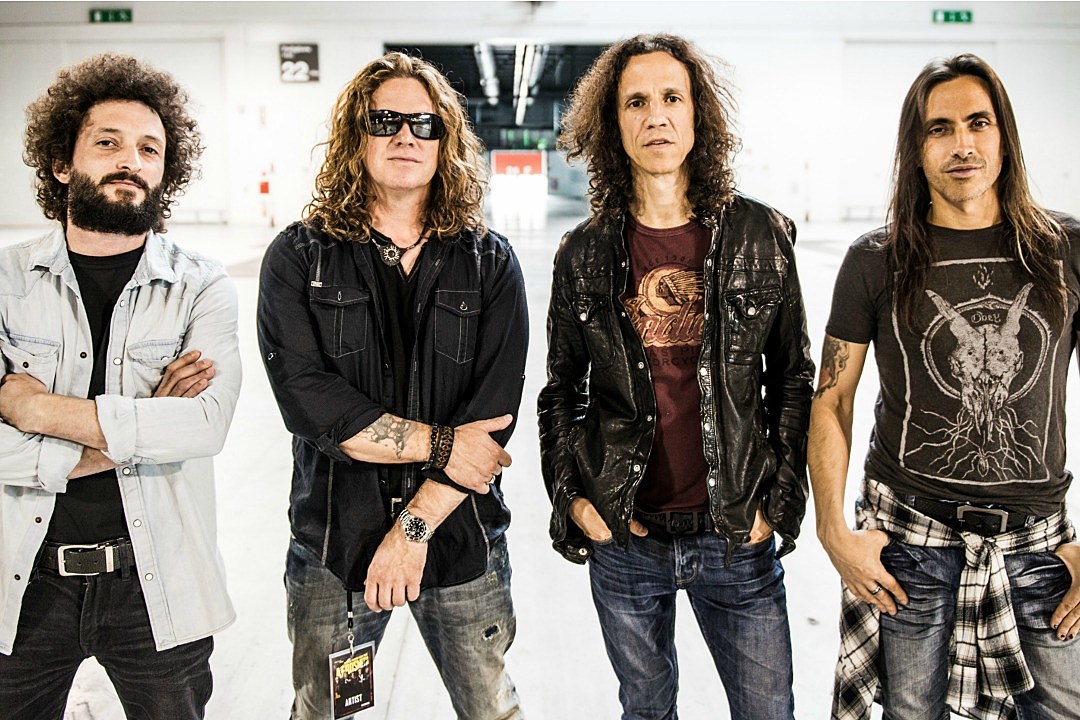 More Than Words: Extreme
River Drivers is a lively Celtic-Americana quartet from Philadelphia with roots in Ireland. Authentic as a snug in that much of its songs are inspired by family stories passed down to frontwoman Mindy Murray by her father. The 'Big Oak Road' album was dedicated to dad and the band worked overtime to release the album while he is still alive,
River Drivers' music draws from Celtic, Americana and Appalachian influences, their repertoire striking a fine balance of original songs and more obscure folk numbers, resurrected from deep folk vaults. "We have a bit of political commentary, much of it based on historical events, bringing to mind Billy Bragg and The Pogues. On the other hand, we have upbeat fun make-you-want-to-dance rhythms with a Celtic flair, with elements reminiscent of Spirit of The West and Scotland's primary indie folk daughter Amy MacDonald".
Standout tracks on this literate and lively album include Children's March, Going Once, Isn't ItGrand Boys (Look at the Coffin), Big Oak Road.The songsof youth and lost lovesecho Pogues/
Kirsty MacColl collabs while others are are rip-roaring raise the roof outings, with a salting of earnest ballads.
Anchored by Kevin McCloskey (vocals, guitar, mandolin, banjo, bass) and Mindy Murray (vocals, guitar, banjo, bass) with accompaniment by Marian Moran (tin whistle, low whistle, concertina, melodica) and Meagan Ratini (fiddle, Irish flute, tin whistle), the high energy music explores pervasive themes of hard-working men and women and social justice.
"As we were choosing what was going to be on this record, we felt very strongly that we wanted to continue in the same vein as our first record—songs of workers who were taken advantage of by their employers, of those who fought for their rights, and of men and women who struggled in life to make a living for themselves and their families. But this record is different from our first in that half of the songs are originals. Only one of the songs on the first album was original," says Mindy Murray.
"Two of the songs have very personal significance to me. I wrote them about my father's family as they lost their farm to back taxes on the eve of the depression ('Going Once'), and what became of my grandmother and her ten kids in the 1940's ('Big Oak Road'). The inspiration for these was my dad, who gave me the oral histories..."
Kevin McCloskey chose most of the folk and traditional songs on this album from his large repertoire of songs from Ireland and Britain. His passion for songs portraying the plight of working men and women was kindled by a childhood of performing Irish standards with his father, Irish tenor Tommy McCloskey.Mindy Murray's works are infused with the music of the mountains and the miners, having witnessed firsthand the struggles of day-to-day life in Appalachia during medical school. Years later, she and daughter Meagan Ratini formed the duo Port Murray. Meagan herself fell into Irish music over many years of mastering instrument after instrument. She became further immersed while helping to run the New Jersey Folk Festival. Marian's roots lie in Ardara, County Donegal, an epicenter of Irish traditional music. Whenever she can break away, she steals back to the rugged coastline village to recharge at its nightly sessions and music festivals, eventually bringing River Drivers over to perform.
'Big Oak Road' is available across digital stores and streaming platforms such as Spotify. It can also be ordered via Bandcamp.
'Isn't It Grand Boys (Look at the Coffin)' https://soundcloud.com/riverdrivers/isnt-it-grand-boys-look-at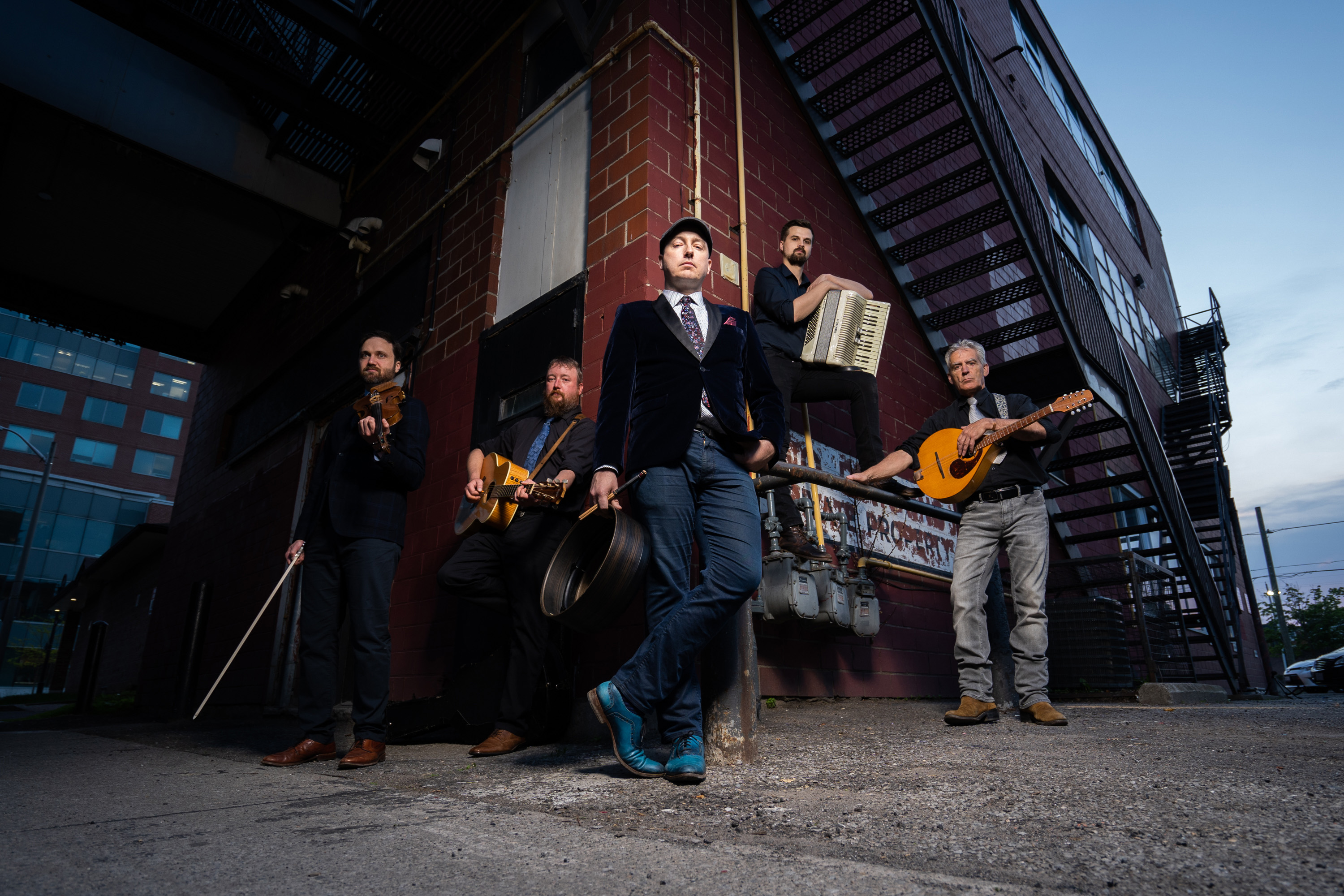 Well, it's the right place but it's kinda the wrong time. The place is Hugh's Room Liveand the time is Fri. Jan. 24, a day early for celebrating Robbie Burns Day but that's how it's gonna be this year. Headliners The Steel City Rovers perform dynamic and expressive music that is a composite of traditional Celtic music and North American styles including bluegrass, folk and roots. Their original works touch on issues of love, loss, celebration and heritage and they also breathe life into newly-discovered instrumental melodies from centuries ago. The Rovers stand out for their powerful, emotive vocals and engaging entertainment. The authentic splash here is they perform on meticulously crafted replicas of historical instruments that rarely appear on modern stages.
Join the Steel City Rovers as they celebrate Robbie Burns Day with two Canadian National Champion Highland Dancers, Meagan and Ruthanne Sweeney and highly regarded Cape Breton born and raised fiddler, Dan MacDonald.Showtime's 8.30 pm.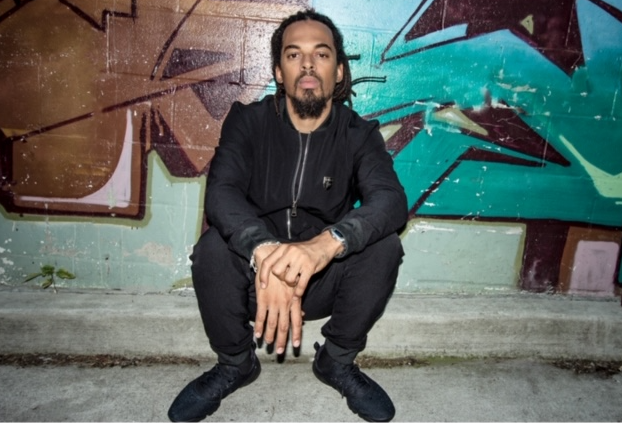 Juno Award winning reggae artist Humble is back after a longish break with two new tracks "FiyaGirl"& "Must Legalize "available now on all platforms.
Humble, now based in Edmonton Alberta, has two studio albums behind him that have garnered him a Juno Nomination & win and had him performing at major music festivals in Toronto, New York, Ottawa Calgary andas far as Japan, vids of the latter I'd really like to see.
Humble's style has evolved adding elements of other genres to his already reggae-drenched style that fuse to form a sound like no other artist. He can command the stage with or without a band and audience members often claim having goosebumps after listening to a performance. His lyrics are positive and uplifting and his voice is smooth, clear and powerful. He is excited to once again share his music with the world and perform for fans, new and old.
Humble is also set to release his first self-produced EP in January 2020, welcome news to his enduring fan base.Get ready to be goosebumped.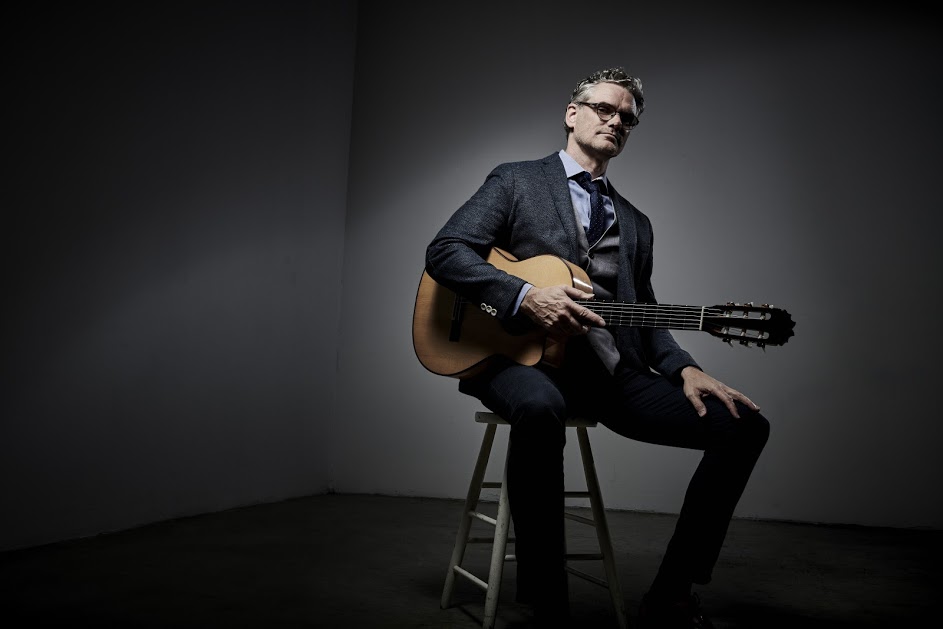 Award-winning internationally acclaimed guitarist, composer, producerand bon vivantJesse Cook has swirled together Spanish guitar and Algerian violin and gumbri into an infectious musical mashup with multi-instrumentalist Fethi Nadjem for "HEY!" — a special single release, available January 10, 2020.
"Some people think world music is anthropological field recordings," says Cook of the collaboration. "That's not my vibe…Global music is the future, (and) I like it loud and bombastic!"
And so sets the tone for "HEY!" the duo's global music mashup. The track was created soon after Cook and Nadjem shared the stage at the 2019 Victoria Jazz Festival; Cook's skills as a composer and producer quickly set the stage for Nadjem's remarkable talents across the guitar, oud, violin, mandole, and kora, the African harp, among many more, resulting in the stand-alone single. Also featured on "HEY!" are Matt Sellick on rhythm guitar, Dan Minchorn on bass, and percussionists Matais Recharte and Marito Marques; modern dance company Gadfly are featured in the video. The release comes in addition and ahead of Cook's marking of 25 years of music with 25 special tour dates across Canada, a nod to his 1995 debut, Tempest (Narada). The single "HEY" is Cook's first release in a new partnership between his new label, Coach House, and Canadian label, Outside Music.
The tour serves as a bemusing milestone for a guy who never planned on releasing an album.
"If you had asked me at age 22, I would have said I would never, never make music for the public," Cook says with a laugh. "I would have told you the public is much too fickle… They may love you one minute and forget you the next.It turns out I did the thing I said I'd never do, and somehow it's worked out."
By the numbers, Cook holds ten platinum and gold studio albums with combined sales exceeding two million copies, five concert DVDs and live discs, and five PBS specials — his most recent, directed, edited and mixed by Cook himself.
He holds a JUNO Award win for Best Instrumental Album with 2000's Free Fall (Narada) — which celebrates its 20th anniversary next year — and 11 JUNO Award nominations. These stack alongside three Canadian Smooth Jazz Awards, a Gemini Award and Acoustic Guitar Magazine Player's Choice Silver Award, not to mention thousands of concerts in dozens of countries, plus millions of views and streams, and countless fans around the world.
"25 years ago, before Tempest was released — and all that would follow — if you had asked me what I wanted to do with my life, I would have told you I was happy in my solitude," Cook reflects. "I didn't want to be in the public eye. But I was wrong.
"Before Tempest, I'd never seen the rest of Canada," he continues. "I never dreamed I would one day see Asia, let alone tour it. My fans have lifted me up in so many ways, and have given me the freedom to follow my muse and chase my dreams. They opened the world to me, and given me the opportunity to meet and perform with my musical heroes.
"Without my fans, none of this would have happened. Words are not enough to thank all the people who have been with me on this crazy, beautiful journey these last 25 years.
The Tempest 25 Tour will visit cities from Nanaimo, BC all the way to a special five-night engagement at Théâtre Nouveau Monde in Montréal, QC, during the 2020 Festival International de Jazz de Montréal. Full listingof tour dates to come.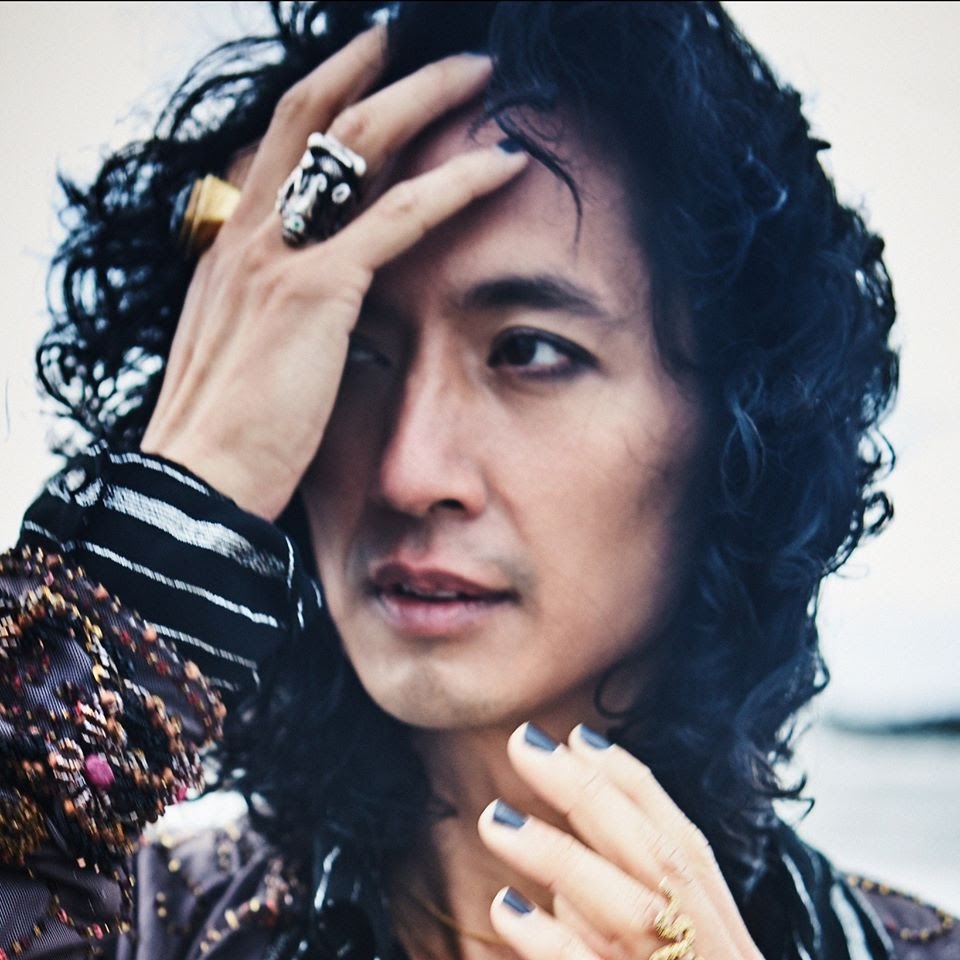 London-based Dream-pop artist Ilja Alexander has announced his single 'Someday' set for release on 17 January via Green Monk Records. The track was produced by Curtis Richardson (Jennifer Lopez, Rihanna, Joss Stone), Adien Lewis (Taemin, SHINee, NCT Dream) and Alexander. Dudebrings indie cred from breaking in Indonesia, not the most supportive place for his style of music and aesthetic, with his previous single going #1 on radio charts. He has also toured extensively in both Japan and Indonesia.
Although his parents were not musical, his grandfather was a gifted piano player. One day his father was playing Beethoven's Für Elise when Alexander took a seat at the piano and began to play it himself. During high school, Alexander and his siblings were involved in music. He went on an exchange program to Osaka where he discovered that people were interested in his music. It was there that he decided to become a professional singer-songwriter.
Inspired by a wide array of artists and eras, the Amsterdam native cites influences from acts such as Electric Light Orchestra, The Libertines, John Lennon, Paul Mc Cartney, The Beach Boys, Burt Bacharach. However, his own tapestry of love, life, heartache and hope contains elements of Beach House, Porcelain Raft and The Lightning Seeds. And much of Marc Bolan in both look and substance.
With gentle strokes and electronic embellishments, Ilja Alexander chisels emotion, impressions and yearnings into 'Someday.' His meditations on the "girl of his dreams" offer a bird's eye view of his hopes, dreams and longing. However, the hook of the track lies in his vocal abilities, and how with every repeated listen his voice seemingly develops a deeper resonance.
Speaking of the track he explains "I wrote 'Someday' on a piano and it sounded like an indie sound. My good friends and co-producers, Curtis Richardson and Adien Lewis, then decided to take me out of my comfort zone, and on the morning of the studio recordings presented to me the electronic urban pop production of the song. I was totally unconnected to the sounds and so discomforted and vexed by the production that I just couldn't sing on the production for the first two hours. Luckily, I soon came to like the production. In fact, I now think it is one of my most favoured recorded songs so far."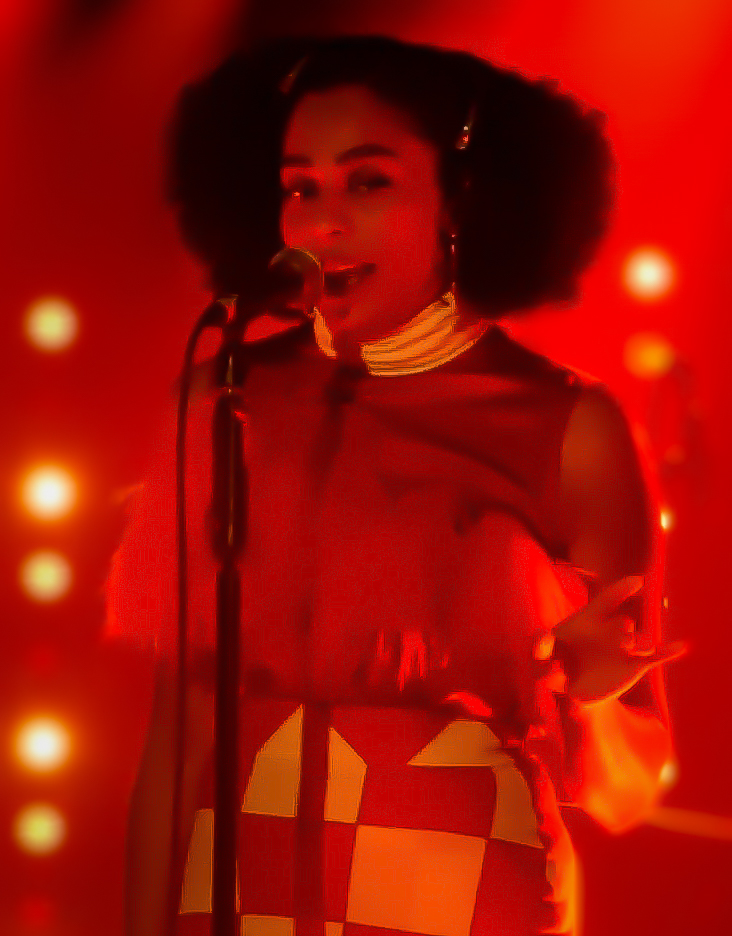 Insistently tipped to this one by my UK buds the Finnegan sisters, I finally listened and yeah, there's something going on here. Celeste Epiphany Waite (born 5 May 1994) known mononymously as Celeste, is an American–born British singer-songwriter. Her music blends British soul and jazz-tinged blues over subtle R&B melodies. In late 2019, she won one Brit Award and one BBC Music Award and was named the number-one predicted breakthrough act of 2020 in an annual BBC poll of music critics, Sound of 2020. Since 2017, Celeste has released two EPs and has supported Michael Kiwanuka on tour. She has performed at some of Europe's biggest festivals such as Glastonbury, Primavera Sound, Field Day, and Rock en Seine, and has been included in lists of artists to watch in 2020 by publications like The Guardian, Vogue, NME, GQ, MTV, Vevo and Amazon Music.
The 25-year-old comeswith a buzz comparable to the likes of Adele, Florence And The Machine and Sam Smith. London-based Celeste picked up the Brits Rising Star award (formerly Brits Critics' Choice) back in December, ahead of her performance at the ceremony in February. She's now been announced as the winner of BBC's Sound Of 2020, despite already having been named the broadcaster's artist of the year just last month. As BBC Radio 1's Annie Mac puts it, "I have received countless emotional texts from listeners who have had to sit in their car and lose themselves to her song 'Strange' before carrying on with their evening. Her songwriting is personal and poignant but with universal appeal."
She does have a cross-genre, classic appeal that works well with her cinematic songwriting and dramatic vocals. Says she started singing when she was a teenager, after hearing Elton John's "Your Song" and feeling inspired to give it a go. Was signed to Lily Allen's label, Bank Holiday Records, and released her debut EP, Milk And Honey, in 2017. Now signed with major label Polydor, released her second EP, Lately, in March 2019.
Her song "Day Dreaming" is about listening to Shirley Bassey, imagining herself playing Carnegie Hall, while she was pulling pints. Spike Lee attended one of her shows and asked her to sign a record. Could be touring NA by midsummer.
Here's breakout single 'Strange':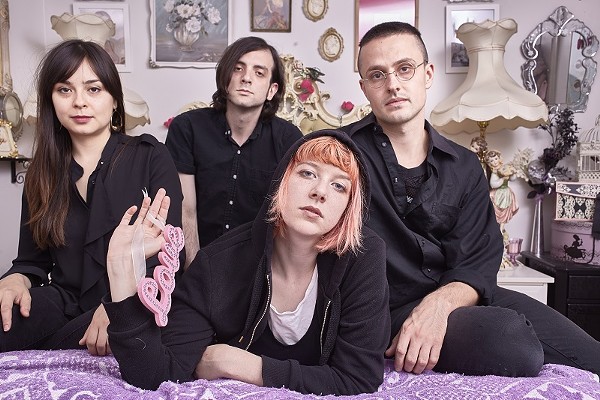 Support live music. Everywhere……Jan 17, 2020 7:00 PM Dilly Dally, Chastity, MBG….The Rec Room at Square One, all ages…Jan 21, 2020 7:00 PM Peter Hill and Rebecca Hennessy at La Revolución…Jan 22, 2020 8:00 PM….Olivia Jean at the Horseshoe…Jan 24, 2020 7:30 PM Caveboy w/ T Thomason at the Drake Hotel