Fri May 14, 2021
This week highlighting The Sharing Place, 624 Annette Street. This non-profit compassion organization provides warm meals on a weekly basis as well as a food and clothing bank for all people regardless of faith, income, or culture. Donations of non-perishable food items or funds are always needed.
The ultra-prolific music creator called Flying Lotus has landed his latest creation. Three years in the making, Netflix's Yasuke is a six-episode anime series created by Bronx-bred and Japan-based television animation creator, producer, and director LeSean Thomas and starring actor / executive producer LaKeith Stanfield as the voice of the title character. Yasuke tells the story of a samurai warrior of African descent in a fantastical alternate universe version of feudal Japan full of magic, mechs, and of course, swordplay.
A dream project for the producer, Flying Lotus consulted on the story, working alongside renowned anime creators Studio MAPPA as an executive producer on the project. The skillset of the Grammy-winning producer is on complete display on the album, hybridizing synth melodies, bass lines and machine generated drum patterns while exploring new sonic territory -- traditional Japanese percussion instruments like the taiko and hyōshigi and west African percussion — a nod to the Afro-Japanese, feudal yet futuristic world Yasuke inhabits.
"You haven't really heard an anime score do a "Blade Runner" thing," he says, "I was like, 'let me try and get into the headspace of that' but also there were several things that were part of the recipe for me. I thought about when Dilla would sample Tomita and people like Vangelis, and how he had a signature sound when he did that sort of thing."
In keeping with FL's meticulous attention to detail, Yasuke the album is 27 tracks of sensual, other-worldly, tripped out, genre-defying sonics and a few booty shakers, all bathed in the glow of the Flying Lotus illumination and raising the bar for anime scores.
Yasuke opening theme. 'Black Gold', featuring Flying Lotus and Thundercat.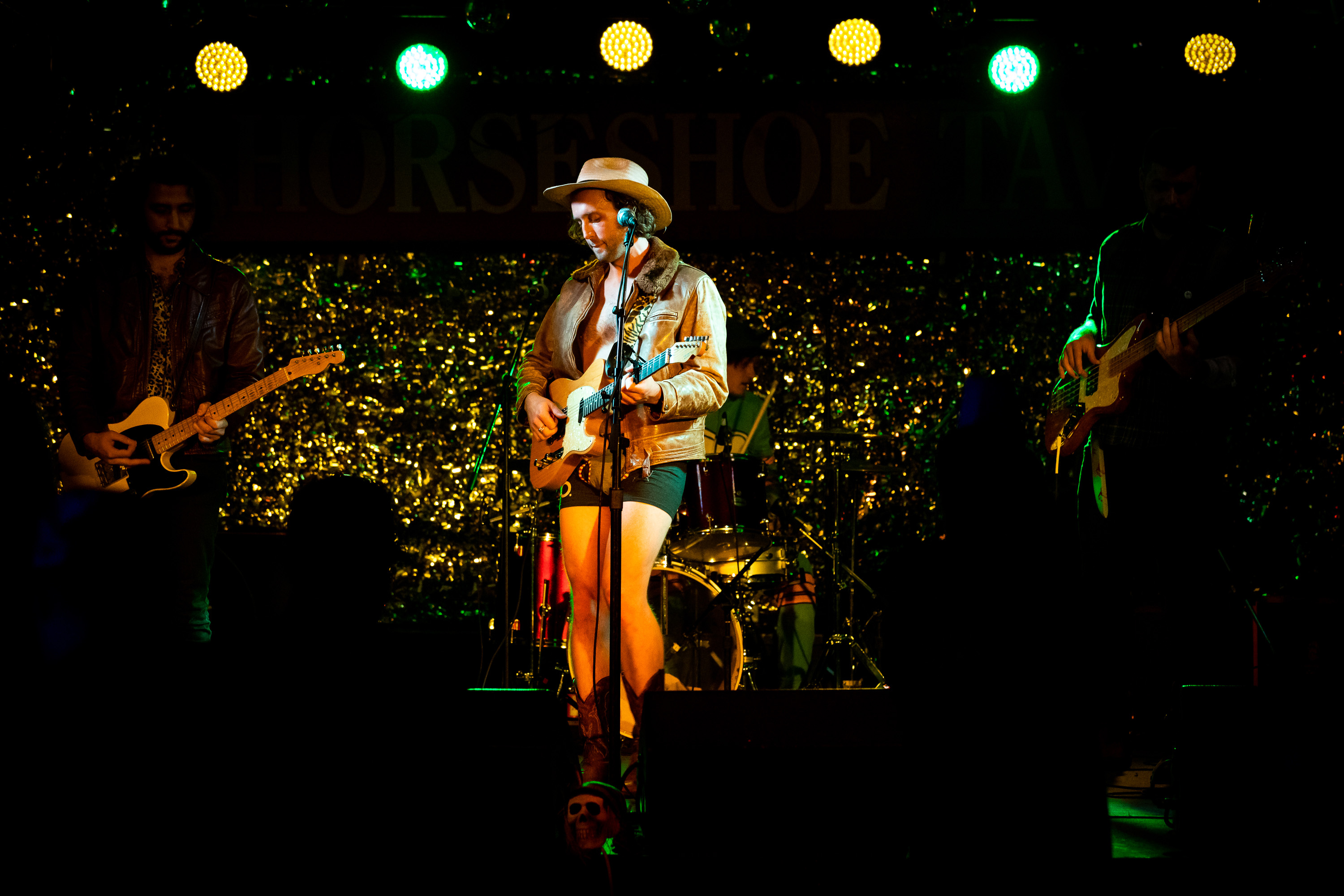 The Spare Parts want you to know that cheesy love stories really do happen.
"Our frontman, Phillip Vonesh, wrote our new single for his brother Mickey and sister-in-law Jamie's wedding. She's from Vancouver and was studying to be an urban planner at York University. They met on OkCupid and fell for each other hard. Jamie moved in within two weeks and the rest is history."
So, "Life Moves Fast" on Apple Music, SoundCloud and Spotify.
 "Life Moves Fast" is taken from our upcoming album, Infatuation, out on June 4th.It is a collection of songs inspired by a two year period of being single in our mid-twenties – trips to Austin and New Orleans, Tinder dates, hook-ups, crushes, late nights and embarrassing mornings."
"Infatuation is a meditation on unrequited, new, and true love."
The band first started 4 years ago as Phillip Vonesh and The Spare Parts. In the original formation of the band, no one was playing their first instrument. Current lead guitarist Bill Dyan was the band's drummer, bassist Gavin Quinn was in school studying trumpet and lead singer Phillip Vonesh was a bartender with an acoustic guitar. A collection of spare parts. The addition of drummer Alex Bullen allowed Bill to slide up to guitar and slowly but surely the parts started to find their places. The writing became more collaborative and in the summer of 2020 they became The Spare Parts.
The Spare Parts are releasing their music video for 'Life Moves Fast' as part of the CBC Searchlight Contest, premiering May 11th. Check it out. Full of life, full of love and tasty geetar playing all over the thing.
'Life Moves Fast'
Here's the UK imported buzz band of the moment, Montreal hard rockers with a psychedelic flavor, The Damn Truth. Now or Nowhere is their third album, fresh fruit from their many years playing across Canada, the U.S. and Europe, opening for everybody from ZZTop to the Sheepdogs.
The Damn Truth are Lee-la Baum (lead vocals/guitar), Tom Shemer (lead guitar/vocals), PY Letellier (bass/vocals) and Dave Traina (drums/vocals)
The album has six tracks produced by Bob Rock at The Warehouse Studio in Vancouver. "Now or Nowhere is a definitive statement about the band, about the times, and about ourselves as we navigate life, love, and everything else in a world gone seemingly upside down and sideways."
Unable to finish the album with Bob because of COVID-19 restrictions, the band recorded the remaining three songs with help from Juno Award-winning producer Jean Massicotte.
"I realize that people see us as a hard-rock band," singer/guitarist Lee-la Baum says, "and we are, but we're also, deep-down, rock 'n' roll hippies. All those things about being self-reliant, and community, and peace, and love -- well, that's us. That's who we are."
"I think with this album we tried to put a conscious effort into writing more positive and uplifting songs. Our previous albums were a mirror of what we felt was going on in society; they had a darker underlying tone. With this record, we really wanted to bring hope and positivity back into our songs, focusing on love and not fear."
Tom thinks back to the turning point that inspired the album's title: "There was a moment late at night, in the van, on the road somewhere on a Canadian highway, where we decided there is no more putting off love, no more putting off hope, no more putting off resilience and courage. We decided that it's Now or Nowhere."
"We are fortunate enough to live in a time where knowledge is free, and you can basically learn how to do everything yourself. That was instrumental for us as a young band with no budget. We had to make and shoot our own videos, produce and record our own releases and do all the promo ourselves. The by-product of this was that, in a sense, we were the artist, record label and distributor of our art, which allowed us to have insight into what it means/what to expect from a record label, filmmakers, etc."
"It was a no-brainer to want to come back and finish the album with Bob. So we were all pretty much in shock when COVID took hold and no one could travel. Finishing the record on our own was definitely out of necessity, not desire.
"It was very daunting at first. How could we actually do this? We were considering releasing the Bob Rock recordings as an EP, but feeling that we still had some very strong songs on our hands, and being firm believers in the album as an art form unto itself, we just didn't want to break apart the body of work.
The fans were there when The Damn Truth headlined one of Canada's first drive-in concerts during the COVID lockdown, and especially when the band started a Songs We Love video series of tunes that influenced them
"We were in serious performance withdrawal. After being on the road for years and being used to playing shows just about every night, it didn't feel right to not be performing." Lee-la says. "We set this goal for ourselves: to release a video a day for a month, or something like that. It gave us a purpose and it was fun to get dressed up, revisit some of our favourite rock songs, and be reminded of others once the suggestions started coming in. What we learned was, you're gonna find your tribe if you look hard enough."
Check 'Who We Are Now' here.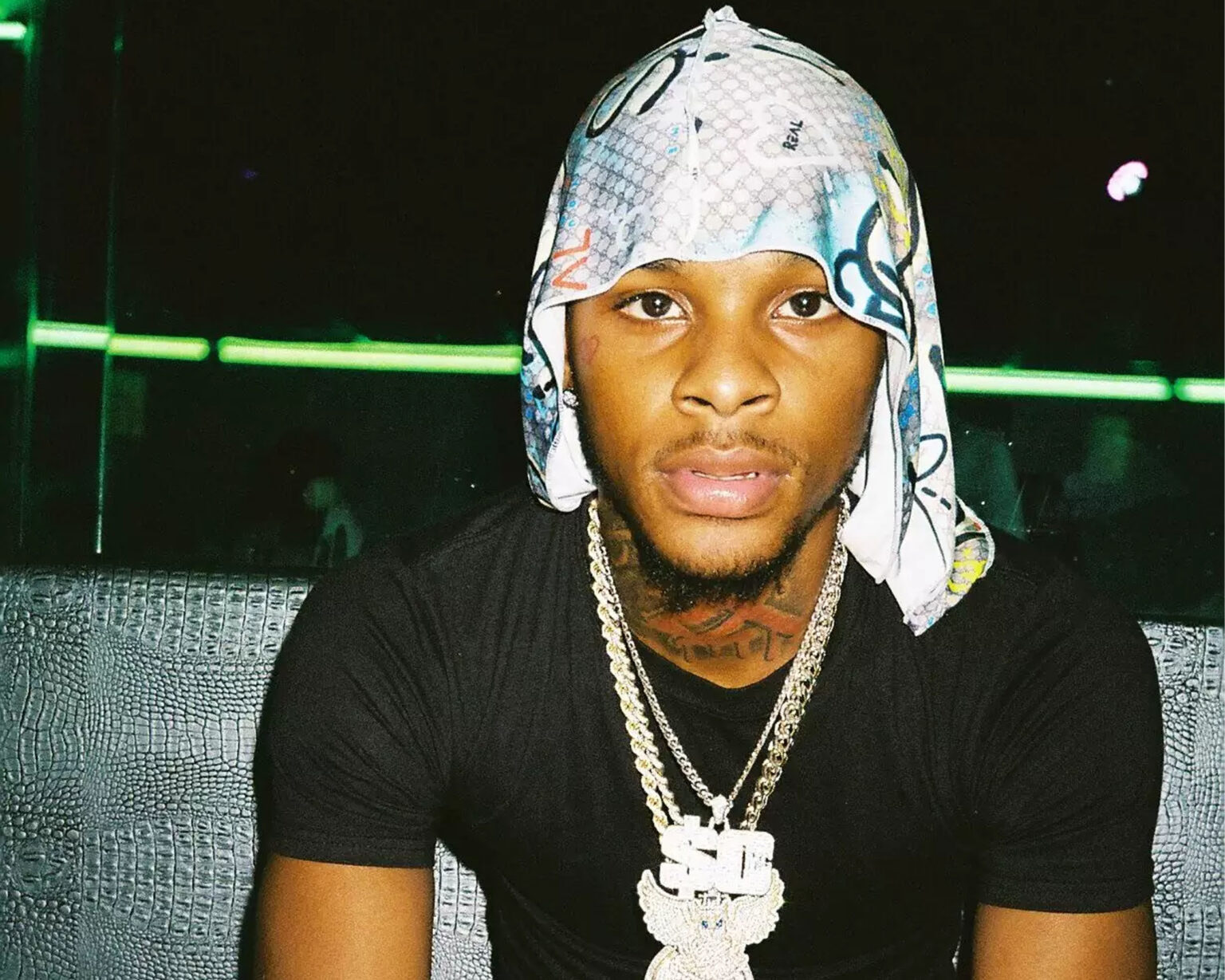 Smooth operator Toosii's new mixtape, Thank You for Believing, has dropped on Capitol Records. The Syracuse-born, Raleigh-based artist has proven himself to be one of rap's most relatable rising stars, amassing nearly one billion combined global career streams to date. With Thank You for Believing, Toosii doubles down on the honesty and raw emotion he exudes on the mic.
He shared the official video for the track "shop" featuring chart-topping, multi-Platinum rapper DaBaby. The two South Coast Music Group labelmates take over a Caribbean-themed party night at a Miami nightclub in the sizzling clip, which was directed by frequent Toosii collaborator Joan Pabon.
"Shop" is a contagious, confident track that finds Toosii diving deep into his bag of tricks, playfully delivering one-liners, puns and witty asides as he goes toe-to-toe with one of the hottest rappers alive and shows that he belongs. The song was recorded while DaBaby was in the middle of making his own 2021 hit, "Masterpiece." Other stand-out tracks on Thank You for Believing include "what it cost" and "back together" – which have appeared on XXL's weekly list of the "best new songs."
Toosii was born Nau'Jour Grainger in 2000, grew up in Syracuse, New York, but relocated to Raleigh when he began taking music more seriously in 2017. After posting some various projects online, he released the Why Not Now EP, a collection that saw his melodic, autobiographical style solidifying.
By this point, Toosii had generated enough buzz through both his music and a large social media following to attract the attention of the South Coast Music Group. He signed with the label and released the 2019 mixtape Who Dat, following it early the next year with studio album Platinum Heart (February 2020). His first outing of 2021 was the single "Back Together."  Toosii is among the best of the Next Gen young guns and on his way to being a major figure.
Check 'shop' here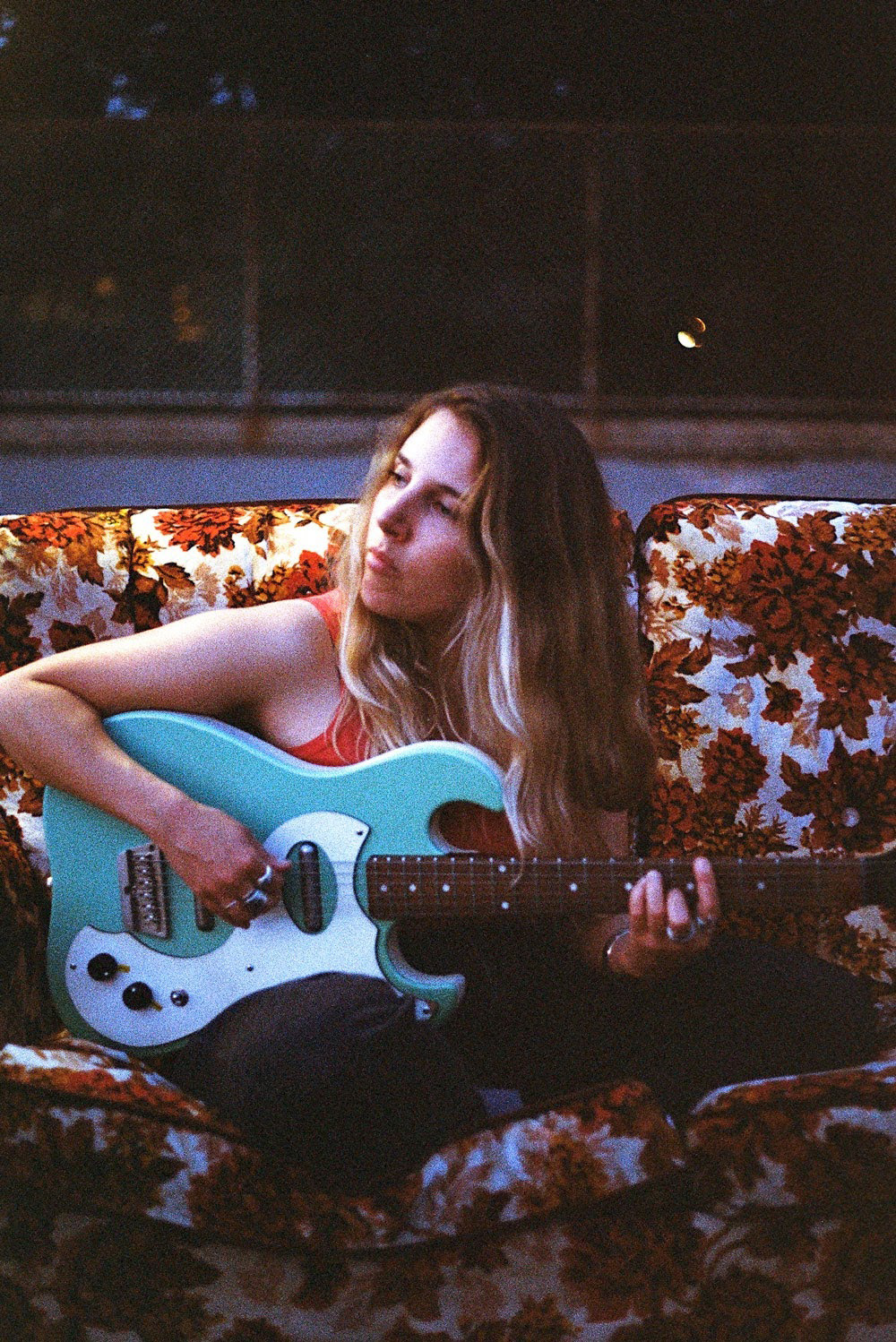 One month to go before Alyson McNamara releases her third LP, Let Me Sleep, the acclaimed songwriter is sharing the new video for the album's second track, "Waiting". The song "really sits in that feeling of being alone that we've all experienced. It's about wanting someone you can't have and being haunted by their misleading presence. The verses of this song came so easily, as they are fairly observational, but I was stuck on the chorus for months. I kept coming back to it, and finally in the studio I realized what I wanted to say, and it was really cathartic. This song is about coming to a place of bitter-sweet acceptance and moving on."
Produced, mixed, and engineered by Daniel McNamara at Taurus Recording in Toronto, Let Me Sleep sees Alyson moving from a four piece band to a trio with longtime collaborators, Daniel McNamara (bass) and Kevin Richards (drums). The stripped-down sound overhauled the direction of Let Me Sleep.
"Through performing as a trio, I realized how much space there was left for my vocals. I was always curious about where the middle ground was between having that full-band sound and maintaining the intimate feeling of watching a singer songwriter."
Out June 4th, Let Me Sleep was written in various locations including The Banff Centre for Arts and Creativity and a sun-soaked apartment in Toronto. No matter the place, Alyson was alone during her writing sessions. "My favourite ideas always seem to arrive freely when the house is empty." she says.
This solitude culminates in an album full of thoughtful musings on love and regrets, and reminds listeners to be patient with both themselves and others. "That's Today" finds Alyson talking through her mistakes with her shadow but on the interlude "Worry Not", Alyson is alone playing the piano and, showing off her incredible vocal control, assures us: 'worry not for me'.
"I think music and songwriting is so important for me because I have a very jovial personality in social settings, but my music is so pensive and calm - it's a real part of my true self. Sharing my songs is an opportunity to be seen fully."
Despite the solitariness behind the lyrics, there's a heartening communal feeling to Let Me Sleep. On "Won't Be Sold", Alyson touches on the heart of this feeling when she assures listeners, 'You are not the only one who's feeling lonely.'
Check 'Waiting' here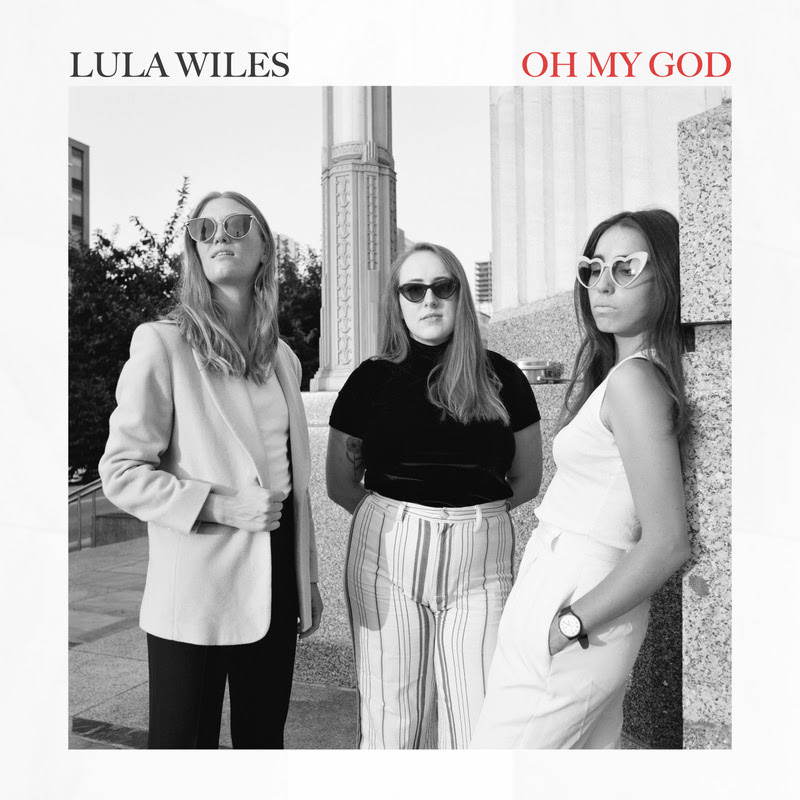 The venerable Smithsonian Folkways Recordings shares "Oh My God," newest single from Next Gen trio Lula Wiles' upcoming album Shame and Sedition (out May 21). Drawing sharp connections between colonization and capitalism — how the two revolve around each other and affect the haves and the have nots — "Oh My God" takes one of the wealthiest men in the world to task.
Addressing Amazon kingpin Jeff Bezos, Lula Wiles sing pointedly, "I'll admit that you've done pretty well so far / Did you think that you would end up where you are? / Do you think that you're a god now, in your fancy cars? / Stepping over bodies, grinning like a movie star" before throwing out a warning: "Hunger is an engine, and anger is fuel."
On their third album, the trio embraces a brasher indie rock sound, with each song built around the pitch-perfect harmonies and incisive lyrics that have earned them praise. The trio's remarkable and poignant new record captures America's reckoning around its own narrative, and interrogates "shame" — as an obstacle, a catalyst, a manipulative force, a power dynamic. It is what Isa Burke, Eleanor Buckland and Mali Obomsawin identify as a mechanism in the United States, a place that operates less as a country as it does a giant corporation.
"We live in a world that often makes it difficult for us to be good to each other, and to ourselves. Perhaps in retrospect, we can read that story in all of the songs on this album. We hope that Shame and Sedition will invite listeners into the uncomfortable, confrontational spaces where transformation happens."
These three young uns from Boston are clearly not baffled by societal bullshit. Could they be altpop's Dixie Chicks? Stay tuned, they have the smarts and 'tude for it.
Hear 'Oh My God' here: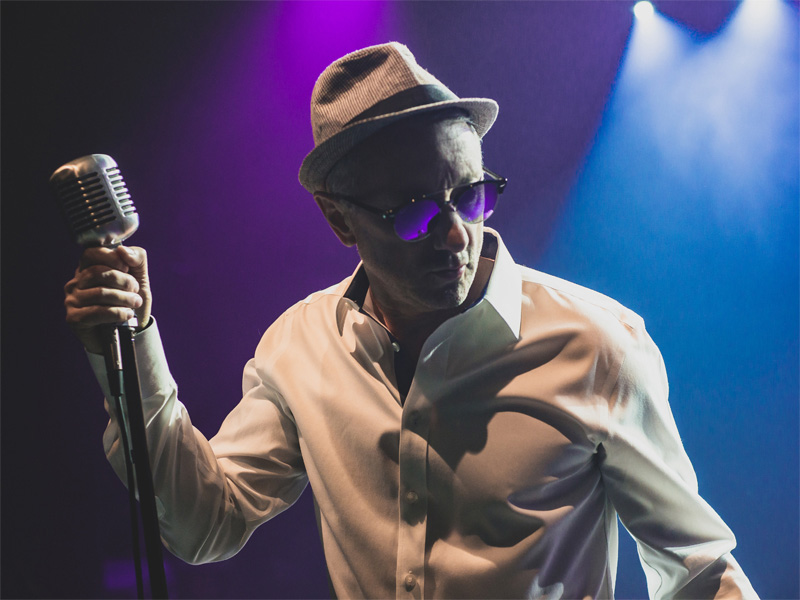 Tipped to this one by the indefatigable Gerry Young. A little late out of the gate but Len Mizzoni gets the tone right on the slow burning protest song "I Can't Breathe' as he movingly lays out the awfulness of the suppression and oppression of one group of people by another. In a Canada beset by anti-maskers and anti- vaccinidiots, it unfortunately is all too timely. Nice work, dude.
Watch 'I Can't Breathe' here:
Support the music. Wherever you find it. Support your local food bank.