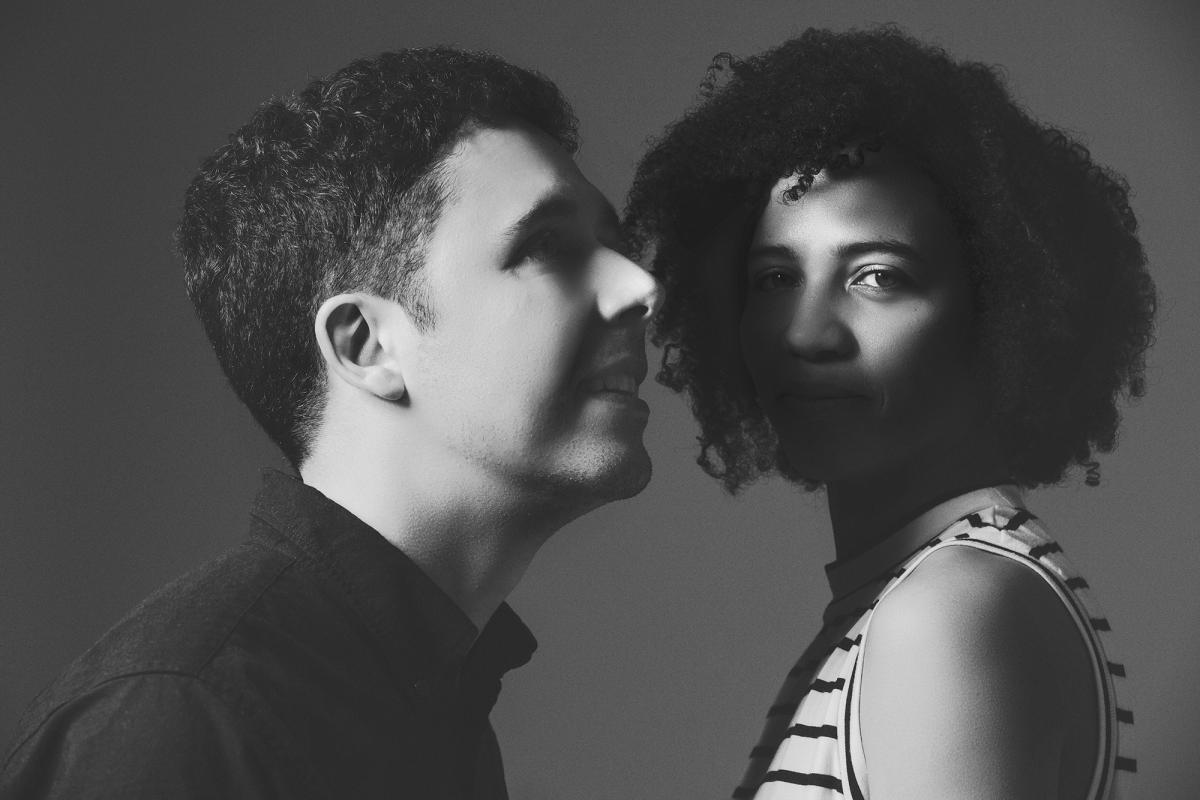 Fri Oct 26, 2018
So this summer, dark romance duo Folly & The Hunter returned from hiatus with fresh energy and a hot hand of polished, sophisto, cinematic indie-pop, led by the gritty new single, "Remains". The Montreal based band of multi-instrumentalists Laurie Torres (Rae Spoon, Little Scream, Land of Talk) and Nick Vallee are way pumped on the release of upcoming album, Remains, dropping Oct.26
Remains is filled with striking melodies and tightly woven rhythms which come together to stay memorable. Recorded over 2 weeks at the Tragically Hip's Bathhouse Studios, the goal was to get the band sequestered into a studio without outside distractions and have them live and breathe the making of this album. Engineer Nyles Spencer was a source of technical inspiration with Nick handling bass and guitar duties while Laurie played most of the other instruments. Mathieu Parisien (Karkwa, Patrick Watson, Aidan Knight) mixed the album.
Lead single and album title-track, "Remains", is the track that catalyzed their new upbeat feel. Organically grown out of an improvisation, experimenting with grittier sounds and more driving rhythms, moving the group past the stylistic constraints of previous work.
If you aren't familiar with previous album, Awake, you may have heard their material courtesy of a TV placement on shows "Nobodies"; ABC Family drama The Fosters; Saving Hope; Cracked; MTV's Awkward; Teen Mom; Rookie Blue; Private Eyes; Netflix Switched at Birth; Degrassi :The Next Generation; and Heartland.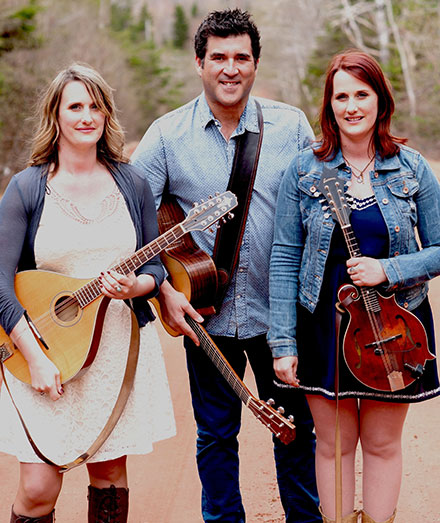 Onto my heavy rotation album of the week, Horizons, from powerhouse Acadian roots trio Vishtèn. It plays like a homemade quilt stitched together from patches of Acadian, Micmac (Mi'kmaq), Irish, Scottish and Breton cultural roots, infused with a contemporary sensibility. Fifteen years together, Horizons is the sixth and latest collection from the East Coast group, sisters Pastelle and Emmanuelle LeBlanc from PEI and Pascal Miousse from the Magdalen Islands, a fiery blend of traditional French songs and original instrumentals.
Vishtèn has earned its place as one of the most respected bands on the international folk/trad live circuit. These three brilliant multi-instrumentalists and ambassadors for Francophone culture arrange traditional Acadian songs in a unique way while penning captivating originals in Acadian and Celtic styles, all conveyed with a knowing contemporary sensibility which can include indie-rock production. Vishtèn has won four East Coast Music Awards, four Music PEI Awards, and a SPACQ Award since 2002.
On Horizons, the infectious rhythms of tapping feet and lilting mouth music blend seamlessly with the fiddle, guitar, accordion, octave mandolin, whistles, piano, bodhrán and jaw harp to offer a musical experience that illustrates their widescreen view of the world, and breathe new energy into traditional sounds.
The first song, "Elle Tempête," incorporates Celtic influences, beefed up with an indie-rock feel. The captivating sibling harmonies ride a wave of propulsive bodhrán and magnetically droning violin. "Bi Bi Box" is the first single from Horizons, about a message in a bottle bringing hope to a lonely heart. It showcases and enhances a classic idea with a modern groove, vocal production, and electric piano sound. In the title track of the 11-song album, an intertwined penny whistle and fiddle lead the charge, on a gently percolating three-song medley that paints a musical portrait of the seascapes that are ever-present for these native islanders.
In addition to the originals, Vishtèn proves out as recording artists and deft arrangers of traditional material. As is customary in traditional pieces, the Cajun song "Les Clefs de la Prison" juxtaposes dark lyrical content, about a prisoner facing execution, with a bright, uptempo melody. "L'autre Femme" and "Âmes Soeurs," are both real departures from the rest of the album, with dreamy electric guitar textures, and a moody, ambient feel. The latter is a powerful, atmospheric anthem to sisterhood, with sweet, soft, and lulling "dum diddley dum" vocals. Altogether it's a something else of an album that deserves to be heard outside of the usual channels, in that it is as au courant as it is trad. Vishtèn is taking Horizons to the people in Europe through the fall, so should you be round there, check the dates below.
Vishten On Tour
October 25 & 28 | WOMEX | Las Palmas, Canary Islands, Spain
November 9-25 | tour (12 concerts tour) | France and Belgium
January 18 | Capitol Theatre | Moncton, NB
January 24-February 10 | (20 concerts tour) | UK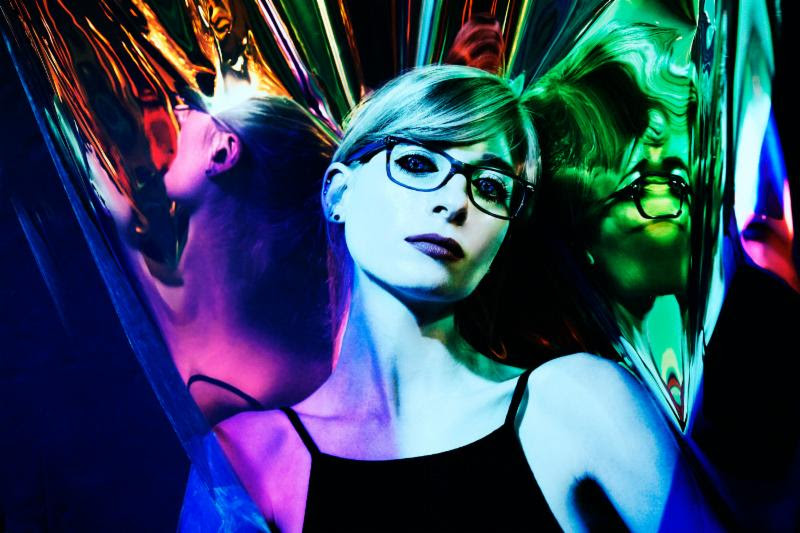 Composer, producer, keyboardist and multi-instrumentalist Kelly Moran made an early name for herself in New York collaborating with dance performance and composing for long-term John Cage collaborator Margaret Leng Tan. With the 2017 debut album Bloodroot, she began to garner wider attention.
Bloodroot made innovative use of piano and electroacoustic instruments, purpose-built by Moran herself and touched upon the many diverse musical styles from which she finds inspiration. It appeared in Albums of the Year lists in Experimental (Rolling Stone), Classical (The New York Times) and Metal (New York Observer) genres, reflecting this range. In 2018 she has been performing in prestigious venues around the world as part of Oneohtrix Point Never's live Age Of tour ensemble.
On her Warp Records debut Ultraviolet (coming November 2nd) she continues to weave this wealth of inspirations into a sound all her own and pulls off a nearly impossible feat: the annihilation of experimental music's imposing, esoteric, über-academic status quo in the name of pure, unbridled intuition, of human joy. Or something fairly close.
"I was squatted down in the forest, listening to the sounds of the wind and the wildlife, and all the echoes surrounding me," Moran recalls. "I asked myself: How can I make music that feels like this: natural, connected, and effortless?"
Ultraviolet plays to a wide, arresting array of stylistic influences: dazzling inflections of jazz and dream pop, classical composition and black metal, darkness and light, encapsulated in a single, mystifying LP. "By re-examining my process as an artist, I freed myself." While she has the classical chops and the experimentalist daring, it's Moran's hooky melodies that will take her further.
While performing on the road with Little Scream, Laurie became pals with Nik Ewing from Local Natives, who was enlisted to design the album artwork for Remains. His work conveys the free spirit and sense of abandon the band felt while making the album.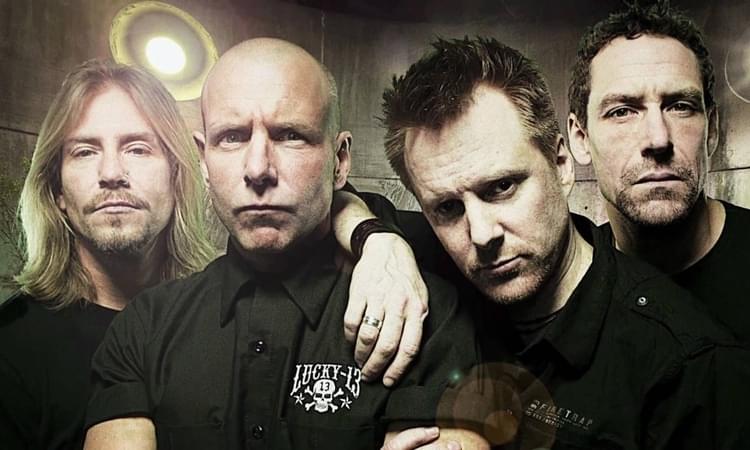 To celebrate the 25th anniversary of their critically-acclaimed debut Picture of Health, Headstones will reissue the album on October 26 via Cadence Recordings. AS per usual, guiding light Hugh Dillon wasted no time getting the show on the road, adding more dates including stops in Calgary, Edmonton, Kelowna, and Kamloops. They will be bringing along special guests The Matchstick Skeletons to open each show.
Picture of Health was Headstones breakthrough debut album that went Certified Platinum in Canada. Originally released on June 1, 1993, the re-issue package will include remastered versions of the 13 original tracks plus four bonus tracks - demos of "Sweet Pea" ", "When Something Stands For Nothing," "Cemetery" and the newly re-recorded "Skin Me Alive," all originally featured on their Demo Gods cassette, which ignited their career. Leading up to the release on October 26th, follow the band on their social channels to see some rare footage and photos from the Picture of Health era, including this video of the band performing "Judy" on MuchMusic in 1993.
The Picture of Health Tour
Nov 01 - Hamilton, ON - First Ontario Concert Hall
Nov 02 - Thorold, ON - Moose & Goose
Nov 03 - Oshawa, ON - Oshawa Music Hall
Nov 08 - Winnipeg, MB - Club Regent
Nov 09 - Winnipeg, MB - Club Regent
Nov 10 - Brandon, MB - Western Manitoba Centennial Auditorium
Nov 12 - Medicine Hat, AB - Esplanade Arts & Heritage Centre
Nov 13 - Regina, SK - Casino Regina
Nov 15 - Grand Prairie, AB - Better Than Fred's
Nov 16 - Calgary, AB - Grey Eagle Casino
Nov 17 - Edmonton, AB - The Starlite
Nov 19 - Edmonton, AB - The Starlite
Nov 20 - Kamloops, BC - CJ's Nightclub
Nov 21 - Victoria, BC - Capital Ballroom
Nov 22 - Nanaimo, BC - Port Theatre
Nov 24 - Vancouver, BC - The Commodore
Nov 25 - Vancouver, BC - The Commodore
Nov 26 - Kelowna, BC - Kelowna Community Theatre
Nov 28 - North Battleford, SK - Gold Eagle Casino
Dec 04 - Waterloo, ON - Maxwell's Concerts & Events
Dec 06 - London, ON - London Music Hall
Dec 08 - Buffalo, NY - Town Ballroom
Dec 14 - Ottawa, ON - Bronson Centre
Dec 22 - Toronto, ON - Danforth Music Hall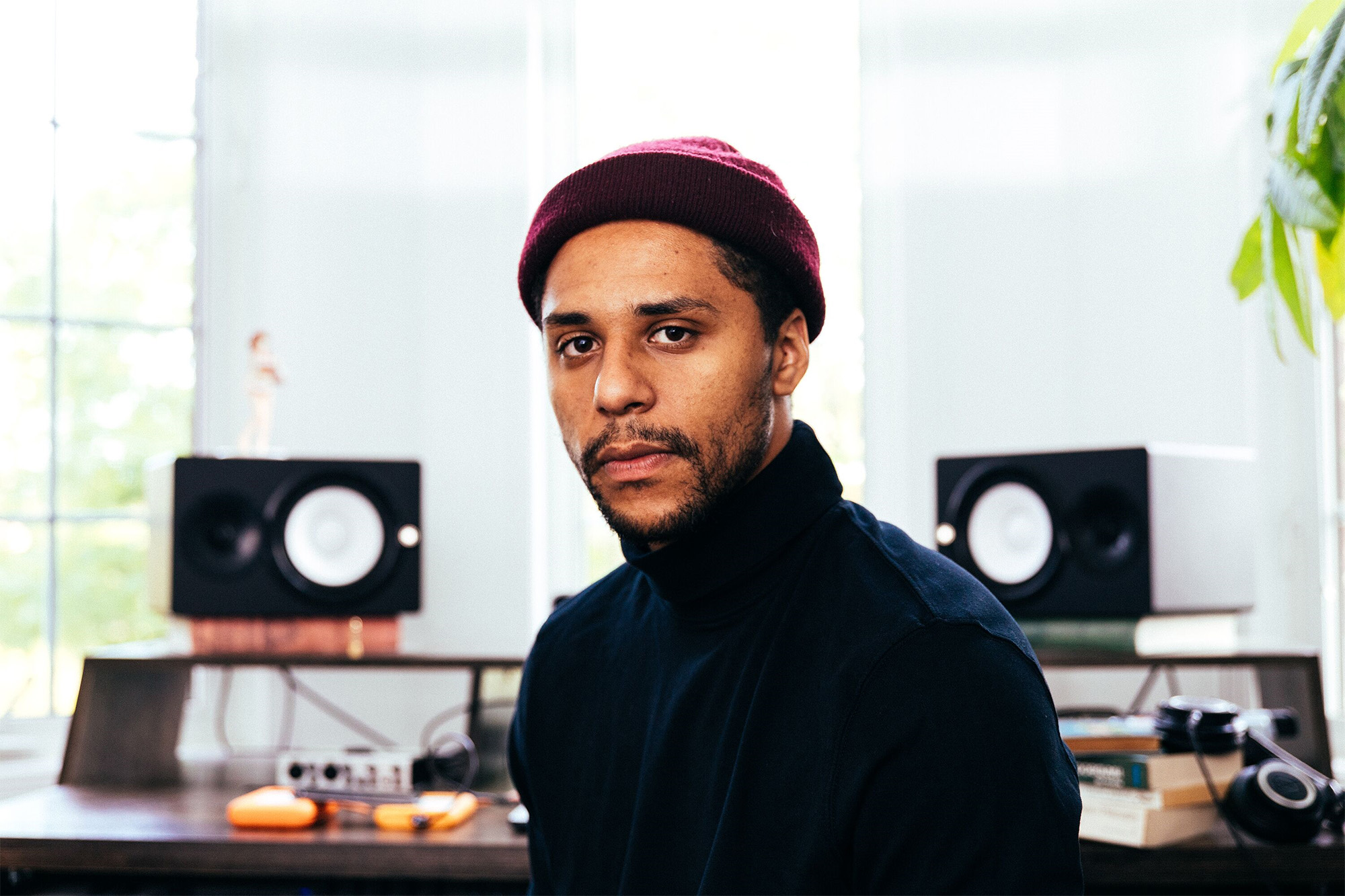 JUNO-nominated Toronto-based producer and musical polymath, Harrison has a new 'un new, Apricity, out on Last Gang Records, and it's getting noticed.
Apricity marks Harrison's follow-up to Checkpoint Titanium – his JUNO-nominated debut. The album's title can be loosely defined as "the warmth of the sun in winter," and is representative of Harrison's emergence from a dark place where his ability to synthesize musical ideas was limited by occasional bouts with depression and deficiencies in his level of musicianship. Harrison shows a lot of local love on the album through an array of guests Ralph, Matty Tavares of BADBADNOTGOOD, Daniela Andrade and IaamSaam, to name a few!) Highlights include tracks Your Girl (feat. Ralph), Atmosphere (feat. Daniela Andrade – watch the awesome Justin Singer-directed video), the first single Celica Supra and Believe In Love (feat. Aaron Tiem). The overall sound and production highlight a blend of Harrison's love for sampling, keys, loop-based style, lo-fi beat tapes, dance music and hip-hop elements. Armed with the Yamaha DX7 and Korg M1 keyboards and inspired by producers Onra, LAPTI and George Clanton (aka ESPRIT 空想), Harrison constructed each track to sound like "the electronic version of a live arrangement."
Stream Your Girl (feat. Ralph): http://smarturl.it/yourgirl
WATCH: Atmosphere: https://bit.ly/2ObnhwZ
Bandleader Ryan Hemsworth's got a new LP, Elsewhere, and as usual, it's a widescreen experience. The album features a ton of vocalists from across the world and mixes R&B, indie-pop and world sounds. And The Butterfly Effect and Special Girl are standout on a work full of little tweaks and barely concealed little pleasures. Special Girl featuring SK & Tomggg. Special Girl follows the previously-released, Think About U ft. Joji, and Four Seasons ft. NewAgeMuzik, and is the latest offering from Elsewhere
For the single, Ryan collaborated with London-based Afrobeats artist, SK, and Japanese composer, Tomggg. The visually-stunning video, which was shot in Shanghai, was directed by Noah Sheldon and features impressive choreography on a grand scale, juxtaposing itself from the monotony of everyday life in Shanghai, as a young couple celebrates and dance along to the tropical rhythm of the track. Ryan is also gearing up to tour alongside Giraffage, kicking off on October 24th in Vancouver, and playing 19 dates across North America.
Over the past six years, Ryan has established himself as a versatile figure in music. He has gained a reputation as an adept tastemaker with a golden ear for talent, and an inventive producer capable of crafting unique soundscapes for pop stars and underground talents alike. Elsewhere is the first full-length Hemsworth will release since 2014's, Alone For The First Time. Since his second album was released, Ryan has toured the world multiple times over, put out a collaborative EP in 2016 with producer, Lucas, developed his Secret Songs label, and produced music for artists across many genres of music.
Ryan has been working quietly on his solo music through his travels over the past couple of years – exploring different styles and forms. The result of this two-year long process is an album that is truly a global effort, featuring artists from across the planet and one that doesn't fit into any singular box sonically. A progressive effort from a musician that pushes his own boundaries as an artist but fits perfectly into the Ryan Hemsworth catalogue.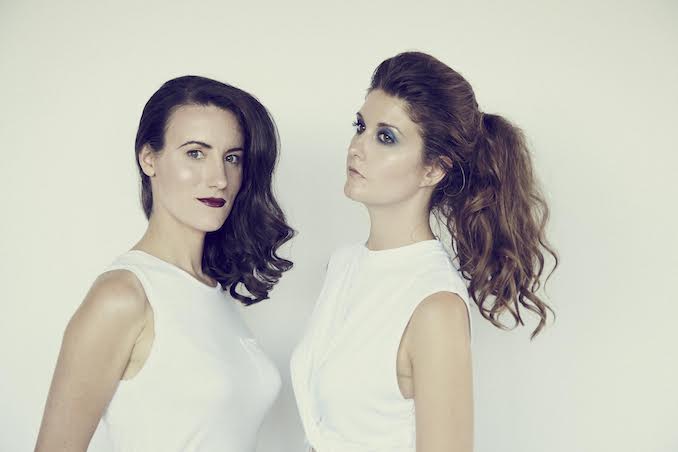 UPCOMING TOUR DATES:
10/26 - Portland, OR @ Wonder Ballroom
10/27 - San Francisco, CA @ August Hall
10/28 - San Luis Obispo, CA @ SLO Brewing Company
10/31 - Toronto, ON @ Velvet Underground
11/1 - Chicago, IL @ Bottom Lounge
11/2 - Montreal, QC @ Theatre Fairmount
11/8 - Brooklyn, NY @ Warsaw
11/9 - Cambridge, MA @ The Sinclair
11/10 - Washington, DC @ Union Stage
11/14 - Miami, FL @ The Ground
11/15 - Orlando, FL @ The Social
11/16 - Austin, TX @ Empire Control Room
11/17 - Dallas, TX @ Trees
11/18 - Atlanta, GA @ Terminal West
11/29 - Los Angeles, CA @ Regent Theater
11/30 - Santa Ana, CA @ The Observatory
12/1 - Denver, CO @ Summit Music Hall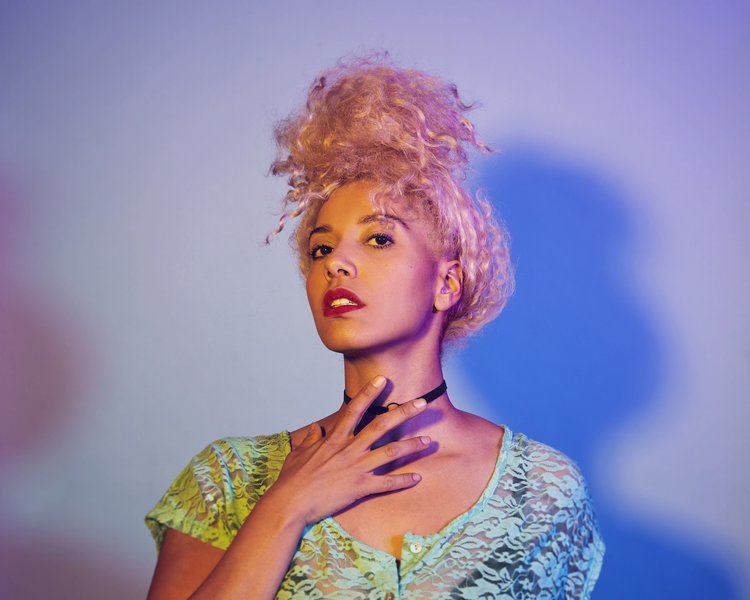 BITS'N'PIECES
Comes a change in direction for singer/songwriter Chloe Charles with the Oct.26 release of the game changing 'Echolocation' The album's title 'Echolocation' refers to the desire to connect to a new audience. Breaking free of the past, ECHLO (Charles' new persona) takes more liberties in its unflinching storytelling and sidestepping sonic signifiers tying it to any particular genre. Reflecting the concerns of her generation, there is a defiant rejection society's systematic conventions, offering a sharp critique of the accepted political, social, and economic principles that hold us captive. Departing from the autobiographical songwriting approach, ECHLO is determined to push back against the expectations of an all-too-often inhumane society; with stories of her experimentation with polyamory, anti-establishment tales that some might consider conspiracy, the inability to commit to one love, the rejection of modern media and propaganda, and the belief that mental illness is a sane response to a sick society.
ECHLO makes her debut on Kowloon Records signaling a departure from her more jazz and modern chamber music leaning output towards more sleek, R&B-tinted pop directions. Striking first single "Head High" is an immersive, soulful venture combining virtuosic vocal hooks, brooding atmospheres, and galloping drums touching upon themes of being an outsider and questioning society's norms.
Listen to "Head High" here
https://www.youtube.com/watch?v=41dgKhBC7a8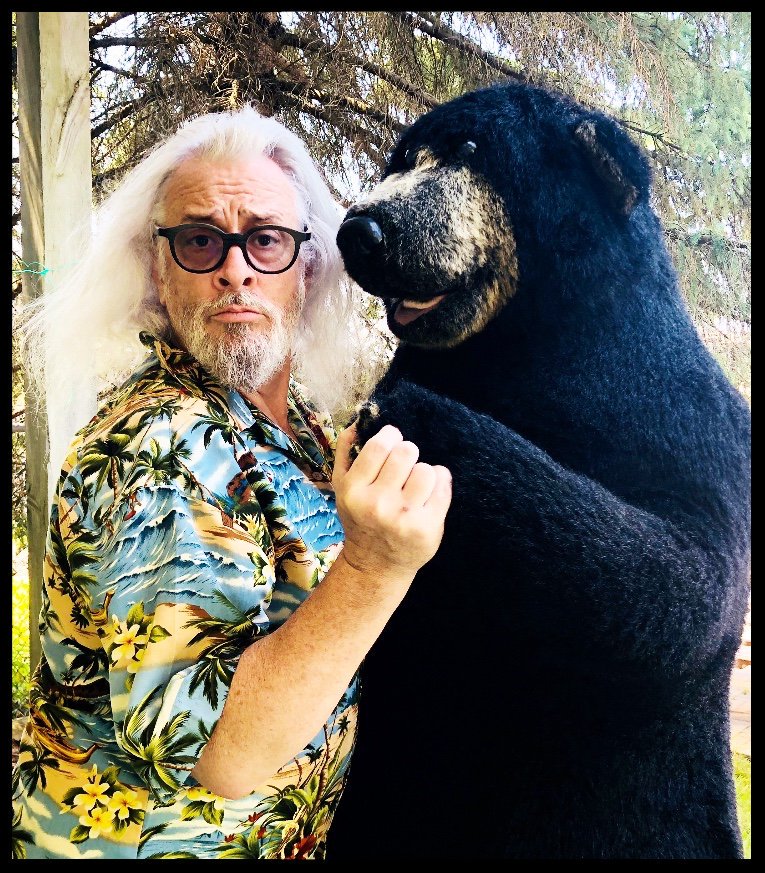 Here's your don't miss Halloween Party as Jaymz Bee (aka Zom Bee) presents: A Halloween Monster Dance Party Wed Oct 31st 7:00pm - Nov 12:00am at Lula Lounge
The evening features a live set from The Wayward Souls, The Vincent Price Is Right Game Show and a Costume Contest.
Doors Open: 7:00pm / Live Music: 8:30pm / Game Show: 9:30pm / Dance Party: 10:00pm-midnight.
Admission: $15 in advance / $20 at the door.
Polaris prize nominated bilingual duo Georgian Bay features the soaring vocal harmonies of multi-instrumentalists Joëlle Westman and Kelly Lefaive. Fearlessly fusing elements of electronic, jazz, chamber music, and pop to their folk roots, Georgian Bay's music is uniquely Canadian, intertwining lyrics in English and French. On October 26th, 2018, Georgian Bay will release the second volume of Courage, a double album that explores the human experience in shadow and light.
Hugh's Room Live, Sun. Oct. 28, music 8.30 pm.
Buzzworthy emerging singer/songwriter Audra Santa is poised to release new single and video "Afterglow" in advance of her debut show at Radio Nov.9. The link below is to a surrealist type teaser for the vid which offers "Afterglow" being played backward over outtakes from the video, a fine introduction to the artist's introspective dark soul sound and whimsical humor.
Full video for "Afterglow" out Nov.2, 2019
Watch the trailer here https://www.youtube.com/watch?v=8LkrKOb2uSs
Tickets here https://www.eventbrite.ca/e/audra-santa-at-radio-adelaide-hall-tickets-…