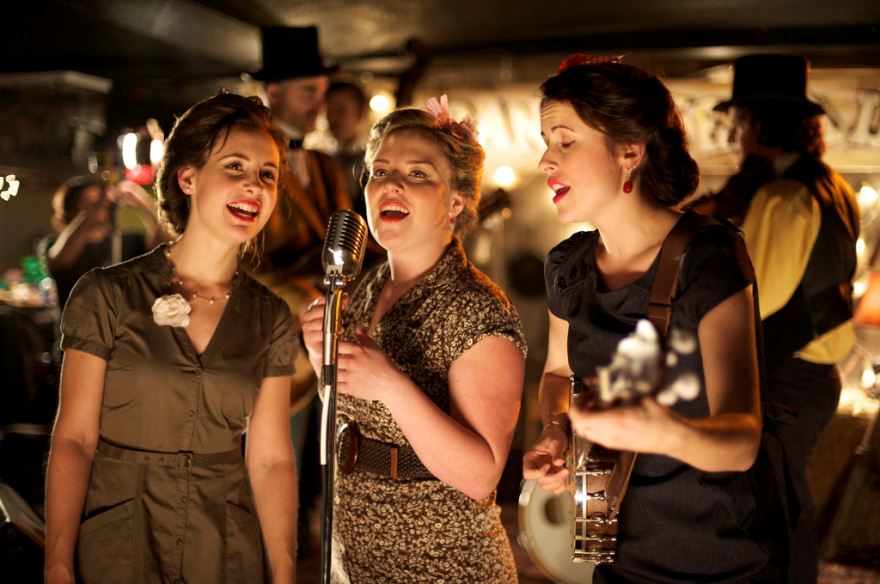 Fri May 11, 2018
Juno Award-winning and definitely on a Spring roll, Good Lovelies' are on a tour which began with a buzzworthy show at Massey Hall on Friday, May 11th as special guests of headliner Royal Wood and carries on into June. The set showcases current album, Shapeshifters.
"We are so excited to announce our upcoming Canadian tour," shares the band. "This spring we will bring our new album, Shapeshifters, from Ontario to British Columbia. This tour is the culmination of years of writing and recording our latest album, and we hope you will join us as we, and our friends Mark Mariash (drums) and Steve Zsirai (Bass), bring these new songs to life."
For Shapeshifters, Kerri Ough, Susan Passmore, and Caroline Brooks teamed up with producer Daniel Ledwell (David Myles, Jenn Grant, Fortunate Ones) to push further into the mainstream in creating their most accessible and pop-influenced output to date. The album features a collection of 10 songs covering a gamut of emotions from motherhood, to the grief of losing a loved one. The album was released to rave reviews with impressive stats on iTunes including #1 Singer/Songwriter, #7 Canadian Singer/Songwriter for debut single I See Gold and #11 Overall Canadian Album. The group, along with co-writer Robyn Dell'Unto, were recently presented with a #1 song award from SOCAN for reaching #1 on the CBC Radio 2 Top 20 this past January with their single I See Gold.
GOOD LOVELIES Tour Dates
Wednesday, May 30 - London, ON - Aeolian Hall -
Saturday, June 2 - Thunder Bay, ON - Port Arthur Polish Hall
Sunday, June 3 - Winnipeg, MB - West End Cultural Centre
Tuesday, June 5 - Saskatoon, SK - The Broadway Theatre -
Wednesday, June 6 - Edmonton, AB - The Triffo Theatre
Saturday, June 9 - Vancouver, BC - The Fox Theatre -
Sunday, June 10 - Victoria, BC - Capital Ballroom
July 7-8 - Orillia, ON - Mariposa Folk Festival -
Wednesday, Aug 1 - Hilton Beach, ON - Old Town Hall
Summer Concerts Saturday, Aug 11 - Goderich, ON - Goderich Celtic -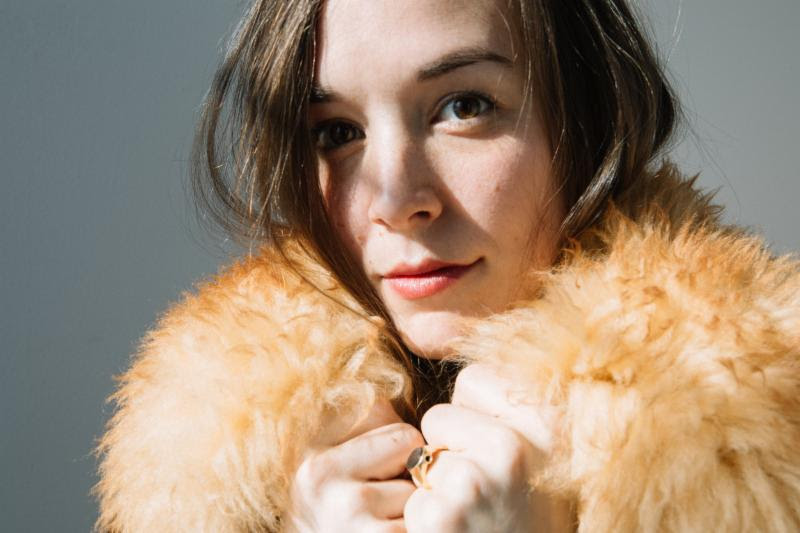 Lo-fi indie rockist Margaret Glaspy has added another Canadian date to her upcoming spring and summer tour. She will be coming through Toronto and Montreal in May for headlining sets, followed by festival appearances at Edmonton's Interstellar Rodeo on July 21 and Vancouver's Westward Music Festival on September 15!
Margaret returns to Canada with brand new EP Born Yesterday that was released earlier this year via ATO Records. Born Yesterday is a bookend to Margaret's lauded debut, Emotions and Math that was featured on many Year-End lists when it was released in 2016, including The New York Times, NPR Music, Billboard, Mother Jones, and more. Glaspy's streetwise rasp is supple in tackling a gamut of emotions with cred intact.
Canadian Tour Dates
May 15 - Toronto, ON - Longboat Hall
May 16 - Montreal, QC - L'Esco
July 21 - Edmonton, AB - Interstellar Rodeo
Sept. 15 - Vancouver, BC - Fox Cabaret (Westward Music Festival)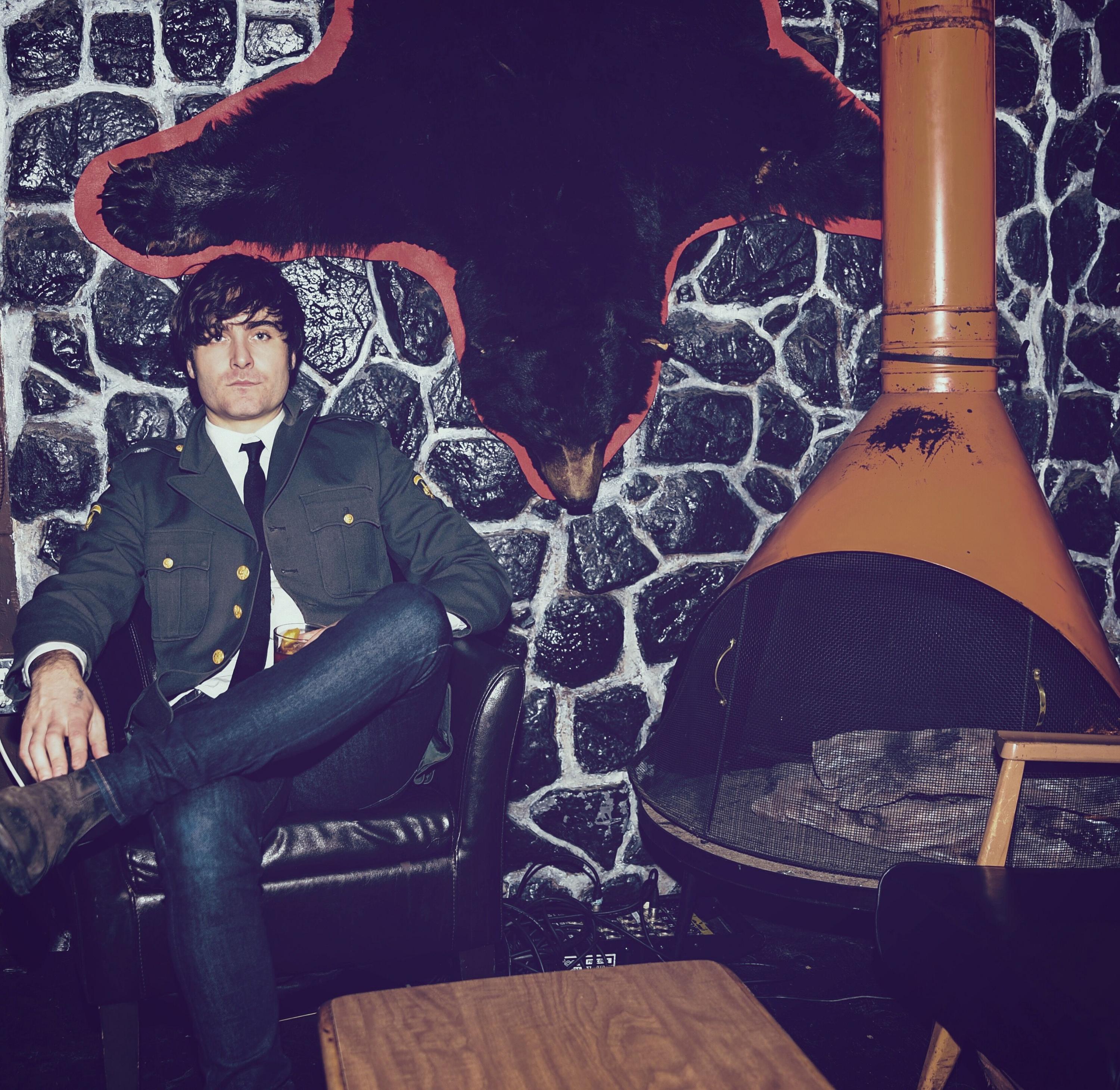 After releasing his critically acclaimed Girls EP last year, Vancouver musician JP Maurice returns with his follow-up album Boys set to be released on May 18th. The first single  'Rocket' premieres today ahead of his upcoming shows at Canadian Music Week in Toronto on May 11th and Album Release Show at The Rickshaw in Vancouver on May 18th.
The release of JP's new album was four years in the making. The initial recording process started in September 2014 at a little studio in Toronto called The Trailer.
"Many of the songs were reworked or even scrapped for newer, stronger, or more appropriate tunes," said JP Maurice. " And this all culminated in recording sessions in Vancouver in the Summer of 2016 with producer/mixer Russell Broom at Blue Light Studio, which I luckily had become a partner in after successfully taking home 2nd place in the final edition of The Peak Performance Project. 15+ songs were recorded and it was decided to break the album up into 2 parts which became the Girls EP and Boys LP."
JP released the cinematic pop-noir EP Girls in January 2017 which was the follow-up to his 2013 full-length album, The Arborist released the upbeat single 'Go' in late 2017, along with the fun, high-spirited video. The track is featured on both Girls and Boys and bridges the gap between the two releases.
"Calling the albums Boys and Girls was a simple way of breaking down the idea that we need to be aware of all sides and all points of view," said JP Maurice. "The Girls EP reflects a darker musical tone, leaning heavier on piano and neo-soul qualities, while the Boys album is more upbeat and rooted in acoustic, alt-country, and straight up pop influences."
JP Maurice's new album Boys will be available on Spotify, Apple Music/iTunes, and other digital retailers and streaming services on Friday, May 18th.
JP MAURICE >> UPCOMING CANADIAN TOUR DATES
May 11 - Toronto, ON - The Cameron House (CMW)
May 18 - Vancouver, BC - Rickshaw Theatre (Album Release Show) Ticket Link
LISTEN TO/SHARE JP Maurice - 'Rocket' >>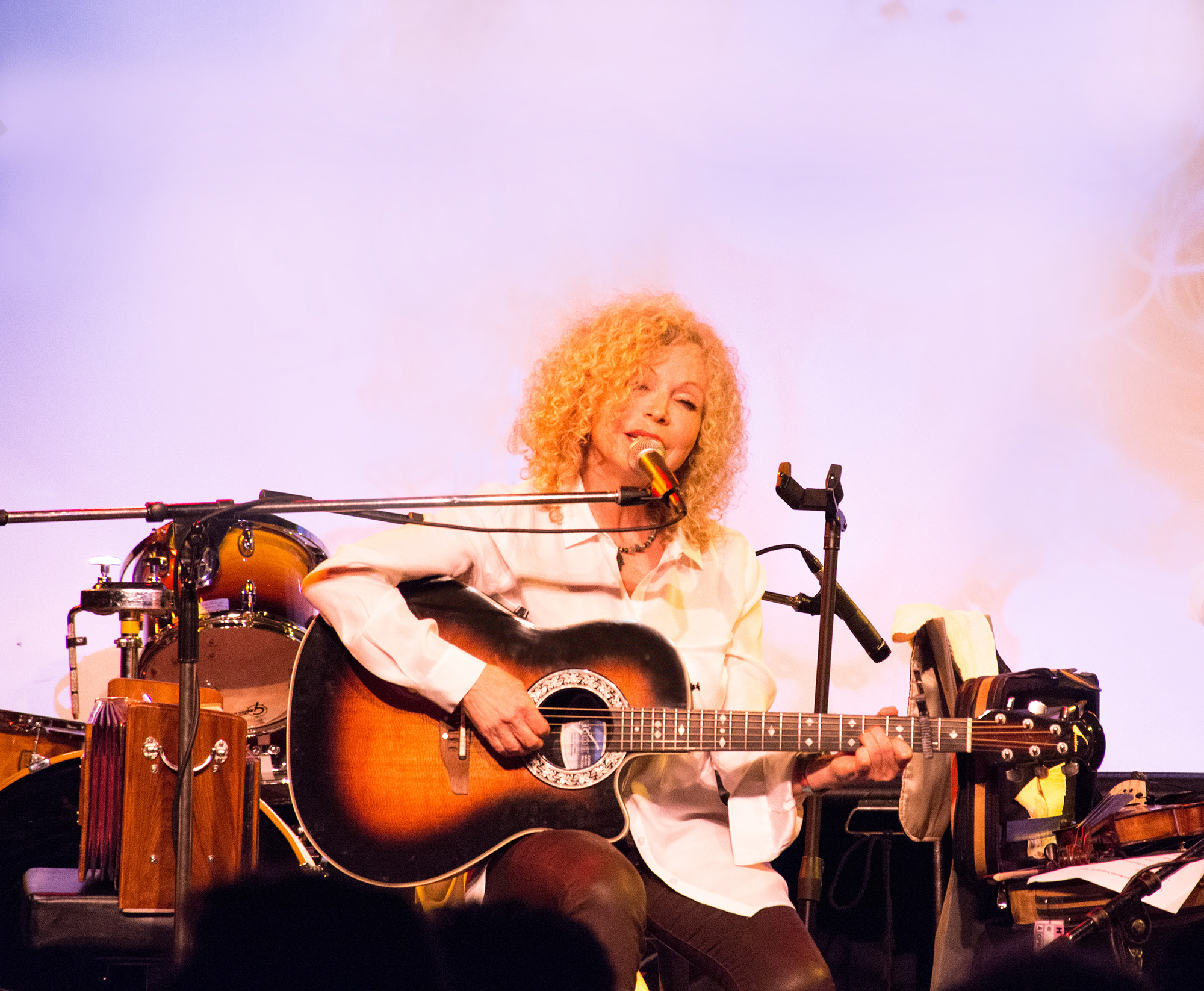 Here's one that's really worth Czech-ing out. Hugh's Room Live is proud to present this special evening of Czech folk music re-imagined, featuring Vancouver's Dálava and Toronto's own Lenka Lichtenberg! Dálava is an homage to traditional Moravian (Czech) folksong, sourcing melodies transcribed over 100 years ago by the great-grandfather of Dálava's singer, Julia Ulehla, and reanimating them in an extremely stirring, avant-garde, post-rock musical language. Comprised of a group of stellar musicians from Vancouver, Dálava's release The Book of Transfigurations (Songlines, 2017) has garnered critical acclaim. . "It's astonishing music—and the story behind its creation is emblematic of how Old World traditions can be born again, thousands of miles and several generations away from their roots" (Alex Varty, Georgia Straight, March 2017). "The album is not so much a fusion, more an exciting collision of tradition with experimentation, one that will equally appeal to fans of folk, avant garde improv and jazz" (Jo Frost, Songlines Magazine, July 2017). In performance and on the recording, Dálava delves into the deep territory—conjuring ancestors, animating spirits, and crafting musical microcosms around the gem-like folk melodies.
Lenka Lichtenberg creates uniquely Canadian world music, channeling the rich, multicultural and intercultural Toronto soundscapes, and her own East European heritage. With a voice for the ages, this award-winning artist (2012 Canadian Folk Music Awards -Traditional Singer of the Year) melds innovative expressions of the traditional song with her own contemporary compositions, combining folk, jazz and world into a unique celebration of her roots. A child star in her native Prague, Czech Republic, she is a published composer, multilingual vocalist (mostly in Yiddish, English, Czech, and Hebrew), and bandleader with 7 solo CD releases and several collaborations on her resume. Lenka is in the midst of a diverse international concert career, traveling across continents as a solo artist, with her Canadian or Czech ensembles, or with one of her collaborative projects.
Hugh's Room Live Thurs. May 17, Showtime's 8:30PM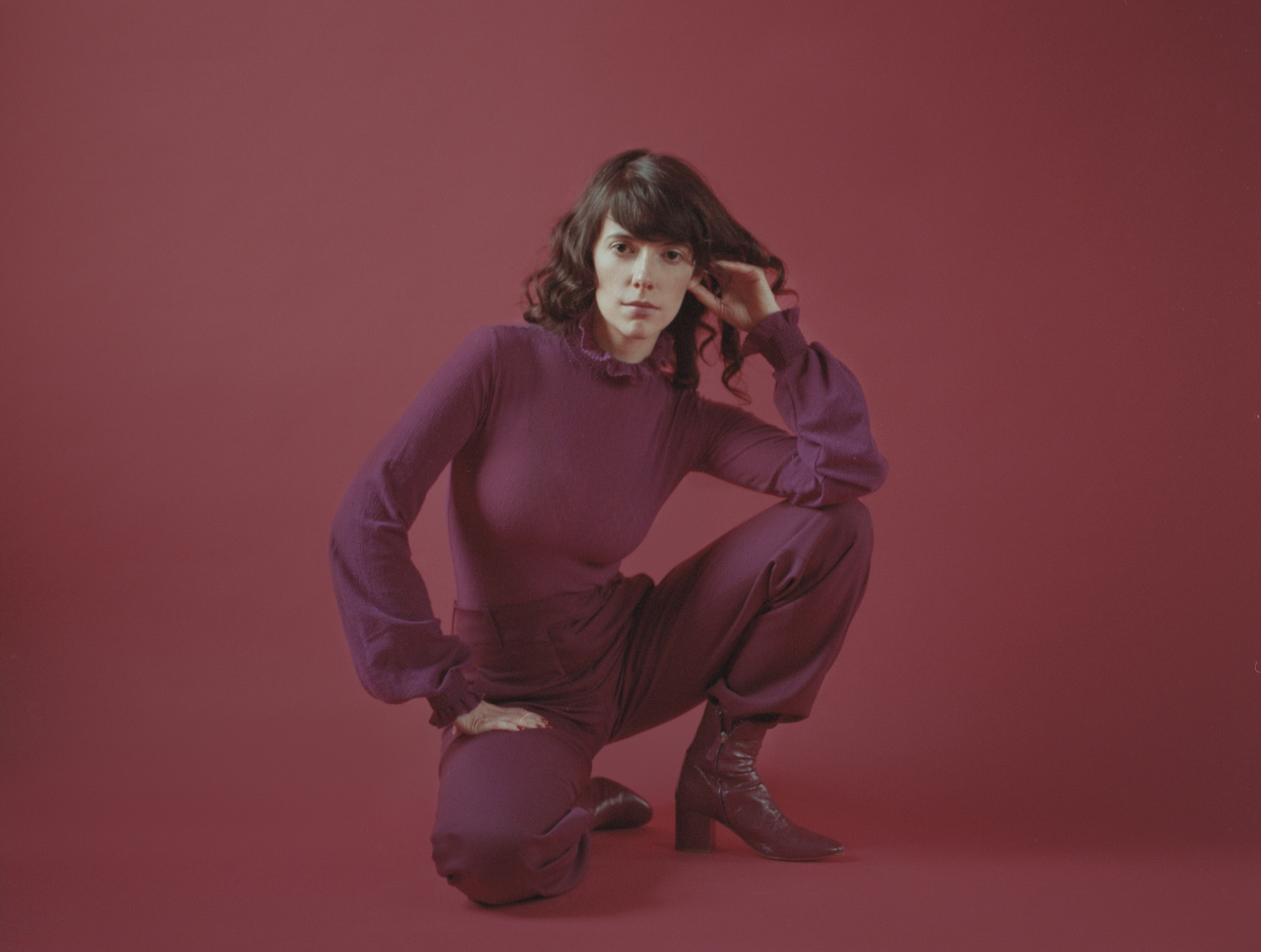 The third song to be released from the Natalie Prass album The Future and The Past (June 1/ATO Records) finds her in a position not yet seen from her new project: vulnerability. "Lost" soars, a big sweeping ballad that laments the growing and heartbreaking realization that sometimes, love isn't enough to make a relationship worth it.
Watch the animated art video for "Lost" here: https://bit.ly/2KrLAFh
Says Natalie, " 'Lost' is about putting your foot down in a relationship when enough is enough. It's the journey of getting engulfed in another person's energy, good and bad, and ultimately understanding the other person is out to hurt you and not there to love you back."
"Lost" is the third single from The Future and The Past, with the last single "Sisters" hailed as a "modern feminist anthem" by Consequence of Sound. Natalie performed the first single, " Short Court Style," on CONAN and for NPR Music; recorded an episode of the popular podcast Song Exploder exploring the track; and earned praise from Rolling Stone, Pitchfork, Vulture, The Fader, and more.
Watch the video for "Short Court Style": https://bit.ly/2EWOcvH
Watch the eye-popping animated art video for "Sisters" here: https://bit.ly/2I4pzKF
The Future and The Past is a stunning snapshot of a musician in a state of personal rediscovery and surging femininity. The celebratory and defiant album finds Natalie tapping into deep, dancey grooves that glisten with '80s pop and '90s R&B, nestled alongside quivering, lushly orchestrated ballads.
Natalie recently completed a run of shows with Fleet Foxes and several performances at SXSW where Rolling Stone deemed her one of the best acts of the week and said her show was "the sound of a musician hitting her stride." Last week, The Guardian raved that Natalie "counters oppression with optimism...it feels as if Prass, confronting wrong with charm and sterling musicianship, is on the verge of something bigger."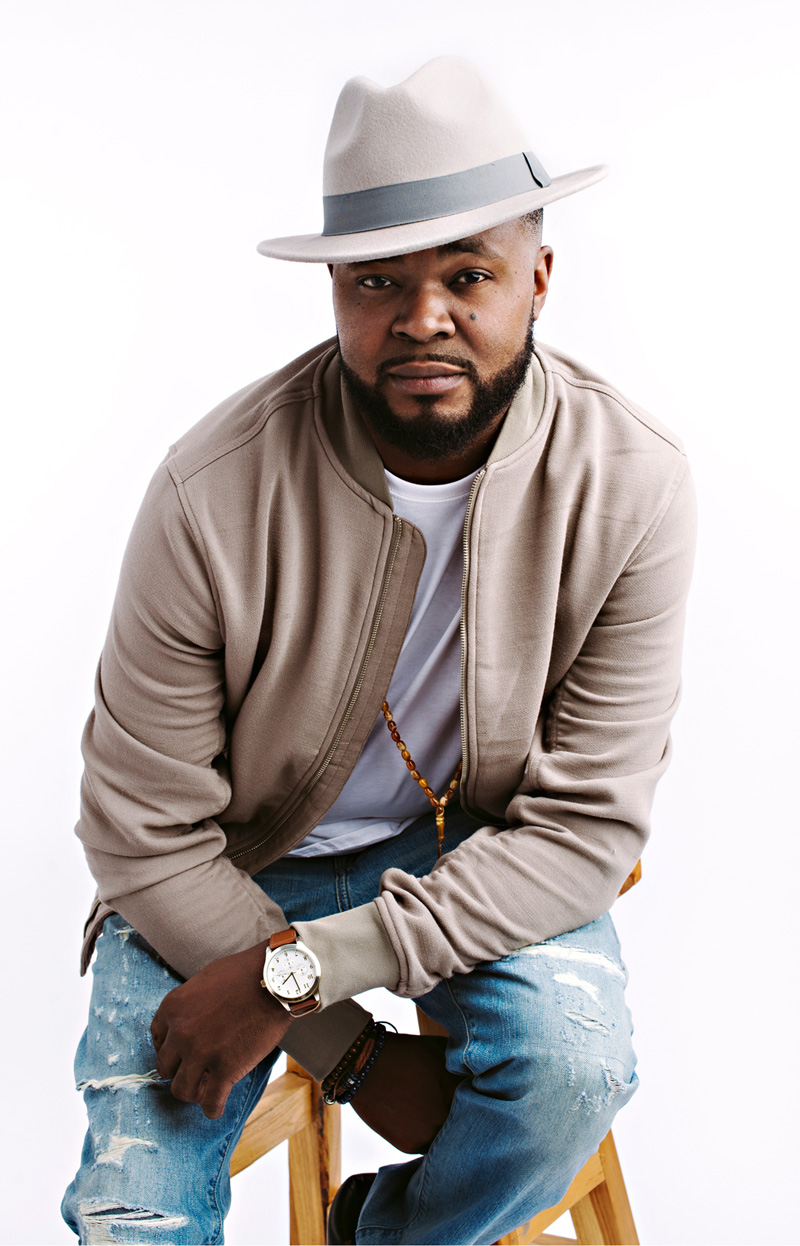 TOUR DATES:
May 26 - Nashville, TN - Centennial Park
June 1 - New York, NY - Rough Trade
June 2 - Philadelphia, PA - Johnny Brenda's
June 3 - Richmond, VA - Broadberry
Canadian-Caribbean R&B/Soul artist Rufus John is all high on the release of his new single " Things That I Said ". Produced by Da-Rell Clifton , the track is the first release off of his highly anticipated sophomore album " Gone But Not Forgotten" set to be released in June, 2018. Leading up to his album release, Rufus has just dropped the " Gone But Not Forgotten" docu-series, which chronicles the writing, production and day-to-day life behind the new album. With previous hits including, " Hold On Me ", " Free " and " Confessions ", which reached #11 on the UK Independent Soul Charts , Rufus has already made a name for himself worldwide. With a new single, docu-series as well as an upcoming album, Rufus is gearing up for an incredible summer and is excited to share his new music with his fans around the world.
"My new single, 'Things That I Said' is about a man apologizing to his first love for breaking her heart, throughout their relationship he mistreated her and upon self-reflection, he would like to take responsibility for the outcome of their relationship," says Rufus John. "I'm excited to be releasing my new music for my fans around the world and sharing with them more personal stories and experiences I've had since my first album."
Rufus has shared the stage with an impressive list of Canadian music heavies including, Classified , Jully Black , Glenn Lewis , Divine Brown and others. He's also worked alongside award winning producers including Marcus Kane (Shania Twain, Serena Ryder), Slakah The Beat Child (Drake), Joel Joseph (Nelly Furtado).
Through his experiences sharing the stage with Canadian music legends and collaborating with world-class producers, Rufus has become a master of his art. His ability to channel personal challenges and life experiences towards his music has resulted in meaningful tracks that connect with audiences wherever he performs.