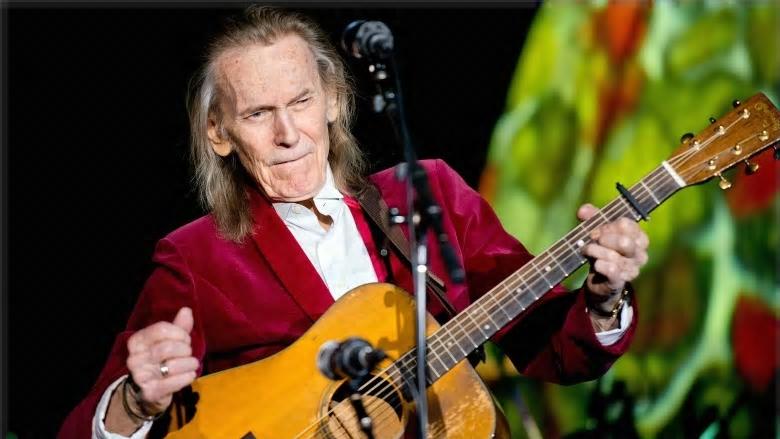 Fri Oct 04, 2019
There's something about 'The Wreck Of The Edmund Fitzgerald' that makes it an essential Fall song as well as a crucial Halloween one.  https://www.youtube.com/watch?v=UKJNBxDCMIs
Multi-Award Winning & JUNO Award Nominated Toronto Tabla Ensemble just dropped a new single "Dream Symposium." It's a large deal for the group as it features next gen players of the TTE carrying on the tradition of the table drum forming the core of a musically compelling drum-centric ensemble.
Watch "Dream Symposium" via YouTube Here
https://www.youtube.com/watch?v=TzmX5_6beOk
Serving as a preview for their seventh and forthcoming album, "Dream Symposium" also lands ahead of TTE's attendance at WOMEX 19 — the World Music Expo — in Tampere, Finland this October. The group recently won both a 2019 Global Music Award and 2019 Independent Music Award. For over 25 years, Toronto Tabla Ensemble (TTE) has produced groundbreaking music that crosses cultures and borders. Led by award-winning and critically acclaimed Artistic Director and Canadian tabla master Ritesh Das, TTE compositions have been licensed for numerous commercials and films, including CBC Radio's daily Metro Morning theme music, and screened at film festivals around the world.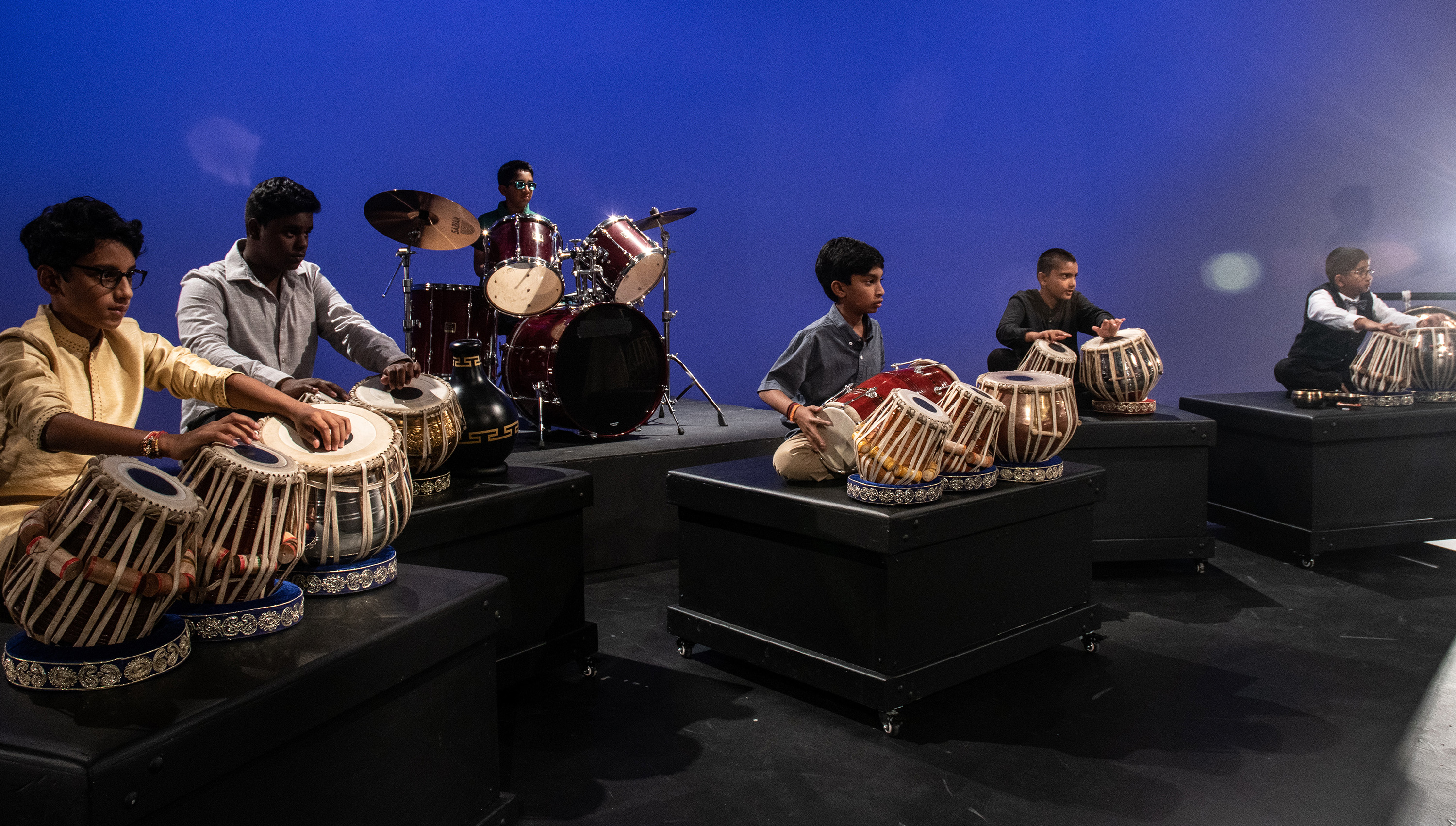 The group have been long-lauded for introducing a myriad of musical styles to the mainstream public via Das' groundbreaking, pioneering blend of world music influences — from Japanese Taiko, to Celtic, to Flamenco, to rock n' roll with the Tea Party — all with traditional Hindustani instruments. But to the newest members of Toronto Tabla Ensemble — featured throughout the song and video, it's all just music.
"They do not see themselves in a box of 'Indian music' or 'World music'…," says TTE manager, and music video director Melissa Das-Arp."They are just regular, Canadian kids who love playing music and having fun.They are the next generation in the making for Toronto Tabla Ensemble. Watching them develop their skills and become artists in their own right is something I wanted to project on film.
"I wanted to show these kids being themselves, playing their instruments," she adds. "But also daydreaming and being a bit mischievous… There's a real sense of fantasy and humour throughout."
"It's based on a traditional Tabla composition that is usually taught at an early stage of learning," says Das on the track's origin. "I was influenced by the Toronto Symphony Orchestra, so it features many different percussion instruments which creates an orchestral feeling…"
"Dream Symposium" is available now from the usual suspects.
NY purveyor of muscular indie pop Yoke Lore's newest thing is"Dead Ringer" in anticipation of his North American headline tour. The stirring single is debuted alongside a remix by Young & Sick. The song, which grapples with Adrian Glavin's interpretation of pace and emotion, gets an EDM take with his wistful, hypnotic vocals over an upbeat dance melody.
Check Dead Ringer here:
https://www.youtube.com/watch?v=NKVF1ERc6cQ
Of the track, Adrian explains, "'Dead Ringer' is about pace. I like to move fast because I believe in progress over perfection. I get over things fast and like to move on to the next thing quickly. It helps me stay unattached. So that I don't get bogged down by loss or defeat. Because I'm also a sensate. I feel heavily and take the world personally. So I use to speed to defend against myfaults."
He expands, "but when you move quickly, you miss certain aspects of the journey. I could be missing out on some really wonderful information that I would get if I stopped to smell the roses once in a while. I worry that when something or someone really important comes around, I will be moving too quickly to catch it or them."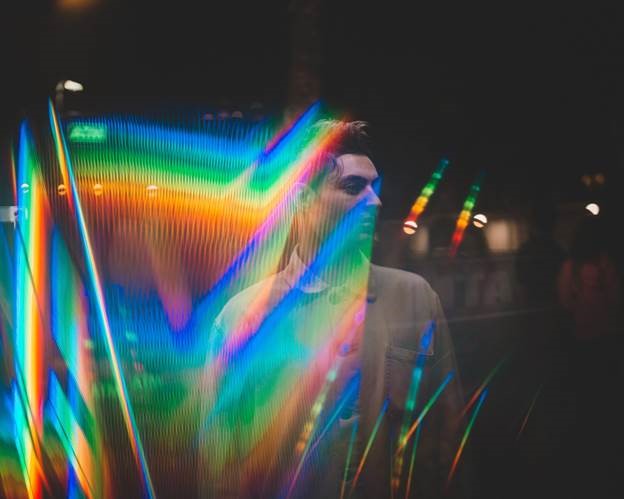 Last week, Yoke Lore unveiled track "Everybody Wants To Be Loved" with NVDES. Stepping away from the chill sound of his most recent Meditations EP, the single blends Adrian's vocals with an infectious beat for an irresistibly fun electronic jam.
After putting out three acclaimed EPs which gained Yoke Lore a loyal following— Far Shore (2016), Goodpain (2017), and Absolutes (2018) — 2019's Meditations stripped several of Galvin's familiar songs to their core by trading the usual electronic elements for arrangements of piano, horns, and strings. In addition to these re-interpretations, listeners found two new studio songs on the Meditations EP.
Yoke Lore On Tour
Oct. 5 Oakland, CA @ New Parish
Oct. 8 Seattle, WA @ Neumos
Oct. 10 Vancouver, BC @ Imperial
Oct. 11 Portland, OR @ Doug Fir Lounge SOLD OUT*
Oct. 14 Salt Lake City, UT @ Urban Lounge
Oct. 16 Denver, CO @ Bluebird Theater SOLD OUT*
Oct. 18 Minneapolis, MN @ 7th St. Entry SOLD OUT*
Oct. 19 Chicago, IL @ Bottom Lounge
Oct. 20 Bloomington, IN @ The Bishop
Oct. 22 Detroit, MI @ DeluxxFluxx
Oct. 23 Toronto, ON @ Velvet Underground
Oct. 25 New York, NY @ Bowery Ballroom SOLD OUT*
Oct. 26 Brooklyn, NY @ Music Hall of Williamsburg
Oct. 28 Portland, ME @ Port City Music Hall
Oct. 29 Hamden, CT @ Space Ballroom
Oct. 30 Cambridge, MA @ The Sinclair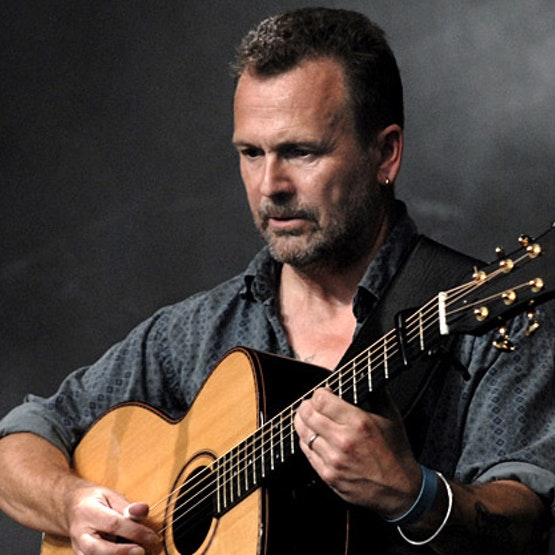 There is no doubt that after 45 years as a professional musician, Brit geetar man Martin Simpson is better than ever. Widely acknowledged as one of the finest acoustic and slide guitar players in the world, his interpretations of traditional songs are masterpieces of storytelling.
No-one has more successfully combined the diverse elements of British, Afro-American and old-timey music than Simpson. His 15 years living in the US were well spent. In addition his own songwriting has produced some real gems, from the truck-stop epic, "Love Never Dies" to the profoundly moving "Never Any Good" and "One Day".
Martin has been nominated an astounding 27 times in the fifteen years of the BBC Radio 2 Folk Awards – more than any other performer – with 9 consecutive years as nominee for Musician of The Year, which he has won twice. The year 2008 saw an incredible 5 nominations for "Prodigal Son' and 2 wins, whilst in 2010 he had an unprecedented 6 nominations for his CD, "True Stories" and a win for Best Traditional Track, "Sir Patrick Spens". 2012's nominations for Martin include: Best Album for 'Purpose & Grace", Best Traditional Track for "The Lakes Of Ponchartrain" and Best Musician. In 2014 his album, 'Vagrant Stanzas' was nominated for Album Of The Year, but it was a member of The Full English that he collectively took home awards that year, for Best Group and Album Of The Year. 2015 saw him working in a new trio with the wonderful Andy Cutting and Nancy Kerr and releasing an album, 'Murmurs', to wide, critical acclaim. He is currently working on new material for his next solo album.
Martin Simpson plays Hugh's Room Live Fri, Oct 4 • Doors 6:00PM Music 8:30PM
Award-Winning Canadian Singer/Songwriter Jessica Rhaye and The Ramshackle Parade are celebrating hot new dish Just Like A Woman — Songs of Bob Dylan.
Watch "Sad Eyed Lady of the Lowlands" via YouTube Here
https://www.youtube.com/watch?v=kqvgsB4qVkk
Just like a Woman - Songs of Bob Dylan is Rhaye's sixth full-length album, and first with backing band The Ramshackle Parade. This rollicking folk-rock interpretation of Dylan's classics and hidden gems transcends the concept of a simple tribute album. The result is a fun folk-rock album with psychedelic undertones, with folkie ballads, a conversation between rockabilly and swing, and engaging new interpretations of the Master's works.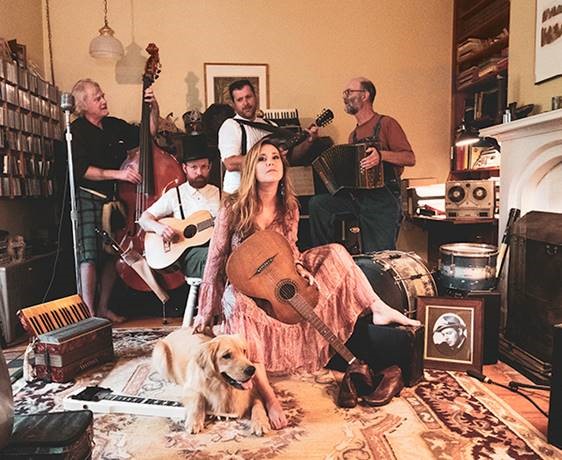 "There is something about Bob Dylan's songs that we connect with...the melodies and Dylan's simple ease of delivery when singing and performing his songs, we feel like there's an invitation, like it's ok to feel like they can be our songs. Dylan always approached production with a minimalist hand. The real people, the noises of the shirt buttons, chairs scraping the floor or mistakes people made, these were allowed to stay in the final tracks, rather than cut out on the editing floor. These features always made Dylan's work accessible...you could always tell, there were real people somewhere in a room playing these tunes together. That's what we hope listeners take away from this record."
Rhaye is an award-winning singer/songwriter/graphic artist with a career spanning 20 years, with a list of accolades including a Canadian Folk Music Award nomination, multiple East Coast Music Award nominations, and Music New Brunswick awards.
Just Like a Woman captures a hot mix of professionals performing live together - no click tracks and very few overdubs - true to the recording style of Dylan's earlier work. With producer and multi-musician Dale Murray at the helm, it was free flow. All band members brought ideas to the floor. They imagined working in the style of Dylan in Woodstock, the days of the Basement Tapes and Big Pink, in the wake of the motorcycle crash.  Jessica has been performing Dylan songs since she was a child. "I grew up listening to Bob Dylan in my parent's home" says Rhaye. "I remember lying in the back of my parent's station wagon on the way to Judo class, listening to my Dad's Bob Dylan tape cassettes, daydreaming of the images conjured by those lyrics."
She began incorporating Dylan tunes into her live act, and her fans' reaction was immediate and positive. She decided to undertake a project following a common approach to record a songbook of standards - songs considered to be the most popular and enduring songs performed from years past. There is no higher standard than the songs of Bob Dylan.
The album covers some of Dylan's early career, some tracks from the late 60's when Dylan was moving from the political to the mystical and the lyrical imagery was painting pictures in the minds of young fans like Rhaye. The record works into the 70s and 80s as well- still Dylan's 'early career'!
The album includes I'll Be Your Baby Tonight (John Wesley Harding '67), As I Went Out OneMorning (John Wesley Harding '67), I Dreamed I Saw St. Augustine (John Wesley Harding '67), Lay Down Your Weary Tune (Written for The Times They Are A-Changin' '63 / Released on Biograph '85), Sad Eyed Lady of the Lowlands (Blonde on Blonde '66), It's All Over Now BabyBlue (Bringing It All Back Home '65), Blowin' in the Wind (Free Wheelin' Bob Dylan '63), one track from the 1970's, One More Cup of Coffee (Desire '76) one track from the 1980's Ring Them Bells (Oh Mercy '89).
Jessica Rhaye and The Ramshackle Parade Tour Dates
October 9 @ Charlotte Street Arts Centre, Fredericton NB
October 12 @ The Carleton, Halifax NS
November 1 @ National Arts Centre, Fourth Stage, Ottawa ON
November 2 @ The Cove Inn, Westport ON
November 3 @ Hugh's Room, Toronto ON
November 5 @ Dog House Studios, Napanee ON
November 8 @ Evergreen Theatre, Margaretsville NS
November 9 @ Astor Theatre, Liverpool NS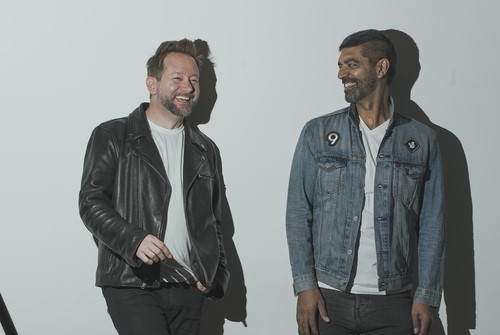 Listen up! This is not your typical, run of the mill 12-bar blues about lost lovers, big-legged women, whiskey, church and sinnin'. This is a new voice and a new vehicle for the blues.  This is Wide Mouth Mason.Wide Mouth Mason formed in 1995 in Saskatoon, Saskatchewan and released their debut album, The Nazarene, in 1996, drawing immediate interest and attention from the Canadian music industry.  It was re-recorded songs from that debut, as well as some new songs on their 1997 self-titled sophomore recording that cemented a major label record deal, Gold status in Canada, a JUNO nomination for Best New Group, and launched the career of one of the country's most popular blues-based rock bands.
Fast forward to 2019, where we find Wide Mouth Mason as a duo with original members Shaun Verreault on vocals, guitars, and Safwan Javed on percussion and vocals.  Their 8th release, I Wanna Go With You, is set for digital release on We Are Busy Bodies on October 25th (CD and vinyl to follow).  It is Wide Mouth Mason reinvented and unapologeticaly bluesy.
"The blues has always been one of the musical primary colours for us - the middle ten letters of our alphabet - but on this album we just dove all the way into it", says Verreault.  "People familiar with our work may be expecting a blues centric record by us to be one of those "six choruses slinging incendiary strat solos over a slow 12-bar classic" kind of records. And though I like some of those records, this ain't that."
Of the 12 songs on I Wanna Go With You, all but one features Verreault's stunning and innovative guitar style dubbed threestyle, or trislide lap steel.  Wearing three slides with rounded tips on his left hand, Verreault is able to simultaneously play chords and sliding melodies on resonator/dobro guitar and electric lap steel.
From the rumbling train-like rhythm of the opening track "Bodies In Motion" it is clear that the album's theme is about travel. Transition. Moving from one place to the next. Reinvention. Sometimes you take the "High Road", sometimes you hit "Every Red Light", but if you've got good company, the hours fly by. In keeping with the band's history of hit songs, the track "Anywhere" will surely become a road trip anthem for the young and young at heart.
Other notable songs on I Wanna Go With You include "Only Child", an autobiographical piece. "Safwan and I are both an only child and so is my daughter. Alone doesn't mean lonely, necessarily", says Verreault.  "Modern Love" is a gritty, stomping, bluesy take on the David Bowie classic and features Shawn "The Harpoonist" Hall on harmonica.  "Erase Any Trace" is a heavy, blues-rock number that was co-written by Vancouver Island guitarist David Gogo.  Also appearing on the album are Kelly "Mr. Chill" Hoppe of Big Sugar who blew harp on "Outsourced "and Vancouver soul singer Tonye Aganaba showcased her whiskey and honey voice on "Every Red Light" 
Recorded by Ryan Dahle (Limblifter, Age Of Electric, Mounties), who also plays bass on some of the songs, the album was tracked live with Verreault and Javed perfecting the songs and capturing the moment as a song was played no more than a couple times before being nailed down convincingly. On returning to their roots, Javed had this to say, "Wide Mouth Mason was originally formed as a blues band, and this album is us embracing our blues roots. Here we are unequivocally stating we are a blues band at our core."
Check 'Erase Any Trace' here.https://www.youtube.com/watch?v=c1qJstZLqoA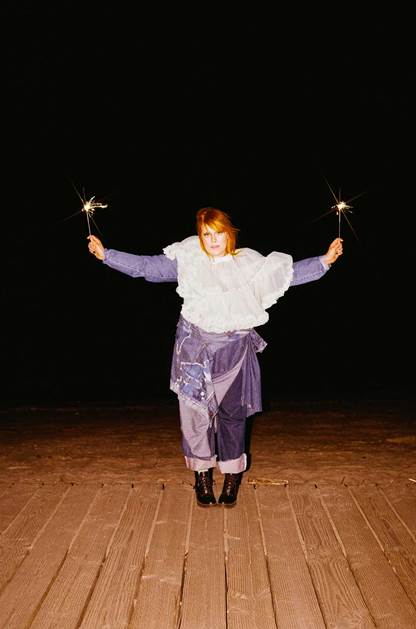 Saw Begonia (Alexa Dirks) for the first time last year at the 'Shoe and got caughtup in her smartand brave songwriting and theatrical pop sensibility. So, jazzed to hear her long awaited debut album, Fear via Rex Baby Records (The Orchard) is out and about.
Free the single debuted on CBC's First Play Live which went like so"Was the first time my band and I were playing half of the songs on this record live, as well as the first time I EVER played this record live front toback," says Dirks. "I was far more nervous for this than I thought I would be. I felt like I wanted everything to be so 'perfect' that I was a bit of an emotional wreck on the day of filming to be honest. I truly feel honoured that we were given the opportunity to interpret my record in front of such an encouraging and intimate audience. It feels really special to me that now this performance is locked in a kind of time capsule while everything is still so new. Will be trippy to look back on, I'm sure."
Check Fear here https://www.youtube.com/watch?v=brH90Y1BxhE
The trailer for Fear is an unprecedented creative endeavour. For the video Begonia created a medley of all twelve tracks from the album and Winnipeg filmmaker Gwen Trutnau, in collaboration with Synonym Art Consultation, invited drag performers, dancers, and artists to visually interpret the tracks. The result is glamorous, campy, colourful, and spectacular.
"All throughout the shoot, I kept pinching myself and thinking 'HOW did this get to be my life?!'" says Dirks. "The set was full of such amazing energy from all the people that were involved. Together, we made some art that I'm really proud of. It represents the journey of the album so well. Colourful, full of emotion, and all wrapped up in a weird and wonderful little package."
On the LP, Begonia leans hard into a sense of arrival. She wrote and co-produced the record with a familiar team of Matt Schellenberg (Royal Canoe) and Matt Peters (Royal Canoe) along with Marcus Paquin (The National, Arcade Fire, Local Natives).
Album cut, "Hanging On A Line", a song about "seriously falling in love in the club," says Dirks, is currently sitting at #1 on CBC Music's Top 20, while "Living At The Ceiling"had a TV debut in an episode of Queen Sugar, produced by Oprah Winfrey on OWN.
Whether it's learning to come into her own or processing a brutal heartbreak, Dirks' intimate lyrics and audacious sound allows for her audience to relate to the messiness of life with an honesty that is refreshing.
Begonia Tour Dates
Oct 31 - Oshawa ON - Oshawa Music Hall
Nov 01 - Kingston ON - The Grad Club
Nov 02 - Peterborough ON - The Red Dog
Nov 07 - London ON - Call The Office
Nov 08 - Windsor ON - Meteor
Nov 09 - Guelph ON - University of Guelph @ The Bullring
Nov 11 - Washington DC - Vinyl Lounge @ Songbyrd
Nov 12 - Brooklyn NY - Trans Pecos
Nov 14 - Hamilton ON - Mills Hardware
Nov 15 - Toronto ON - Lee's Palace
Nov 16 - St Catherine's ON - Warehouse Concert Hall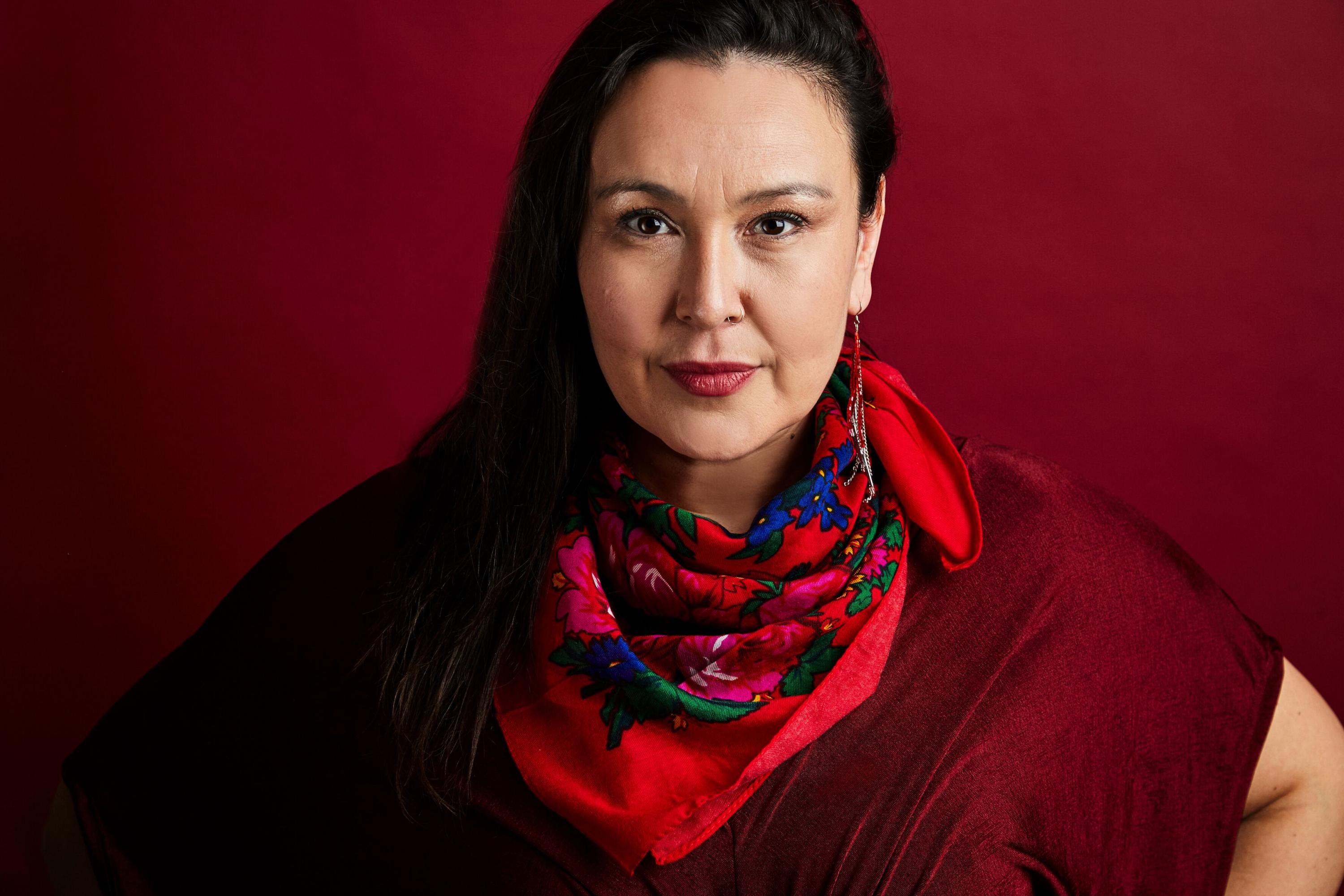 Award-winning singer-Songwriter Leela Gilday's new album North Star Calling (Diva Sound Records) is out now. The collection of 10 songs, produced by Hill Kourkoutis, include the powerful first single "K'eintah NatseJu" (pronounced Kay-tahNaht-say Joo), "Hard Ground" (co-written with Jadea Kelly) and her new single "Falling Stars".
Five years after her last album was released—five years of growth, healing and head-down work — Leela's fifth album is a collection of 10 songs that are more raw, more intimate and more Leela than anything you've heard from her before. She believes music has an inexplicable effect on people. It is a place where she can share light and dark and the most vulnerable moments, with a clarity and genuine purpose that reassures her listeners through every word. She is a storyteller, and through this, reflects the world onto itself.
Based out of Yellowknife, NT, Leela has toured festivals and concert halls with her four-piece band through every province and territory in Canada. She has also played internationally in several countries including Japan, US, Greenland, Denmark, and New Zealand. Her live shows, and many appearances on television and radio have earned her an important place in the Aboriginal music scene, as well as a loyal mainstream following. It's the quality of the music plus she never preaches or berates, but she's awfully persuasive.
"Falling Stars" Official Video https://www.youtube.com/watch?v=bj8NFvztGCo
Leela Gilday On Tour
Oct 10, 11 - Vancouver, BC - Raven Transforming Festival at TheCultch
Oct 23-27 - Finland - WOMEX
Nov 7-10 - Whitehorse, YT - Bluefeather Festival
Nov 13 - Edmonton, AB - The Aviary
Nov 14 - Canmore, AB - Canmore Arts Place
Nov 15 - Revelstoke, AB -Revelstoke Performing Arts Centre
Support Live Music. It doesn't get any better!