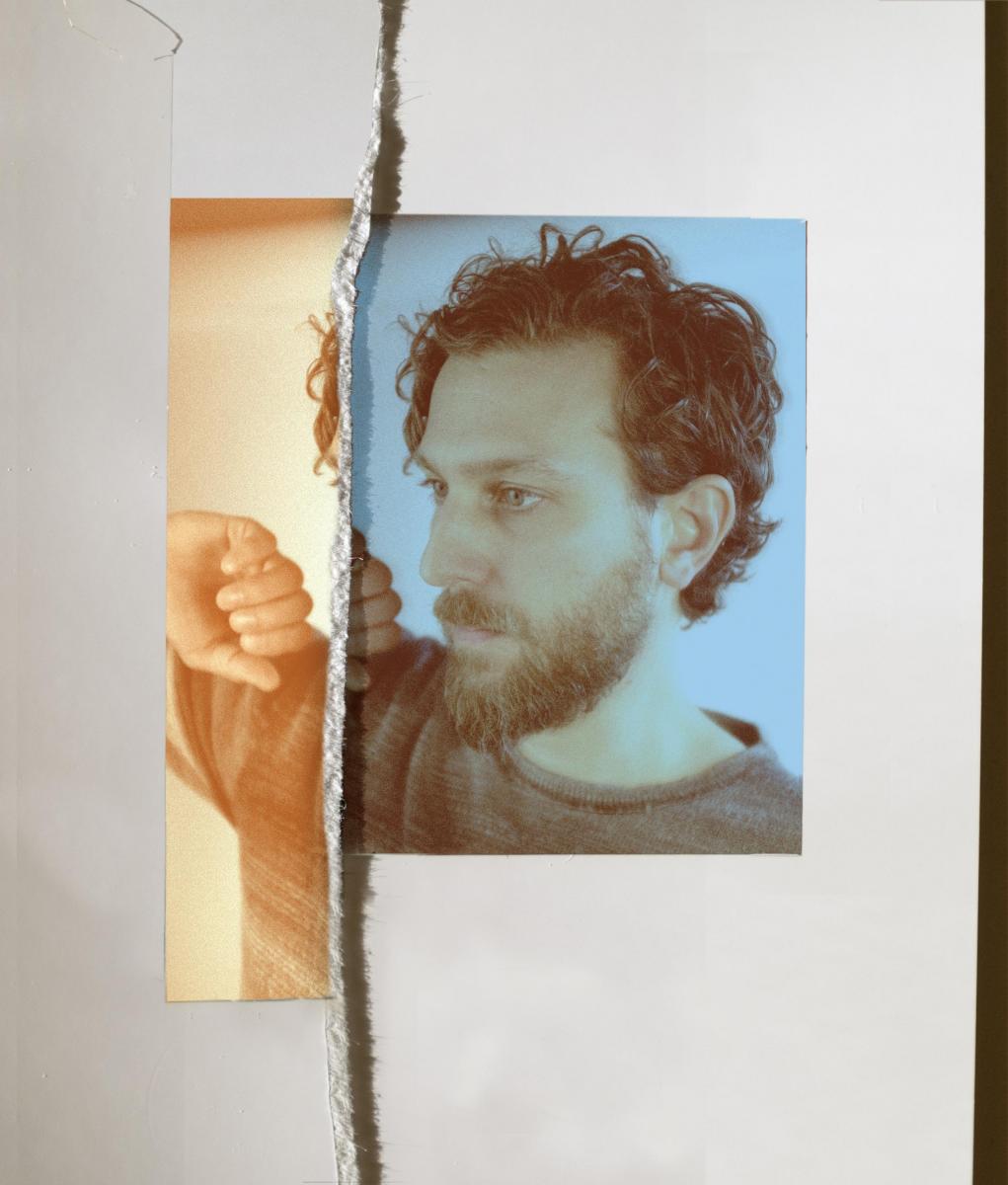 Fri Nov 23, 2018
Toronto unit Great Lake Swimmers are currently halfway through a nine week North American tour in support of acclaimed new album, The Waves, The Wake. The band returns home for what promises to be a very special performance on November 23 at The Danforth Music Hall with special guests Sister Ray prior to heading across the Atlantic for a 19 date European tour to close out the year.
Recorded in the 145-year-old Bishop Cronyn Memorial Church in London, Ontario and produced by Chris Stringer (Union Sound), lead singer-songwriter Tony Dekker decided to challenge himself by writing new music without any acoustic guitar, which has always been his instrumental mainstay. He further digressed from previous songwriting patterns by looking at each track individually and then tailoring the instrumentation to bring each song to life in its own distinctive way.
The new record was preceded by a six track EP titled Side Effects that was released on April 13 and features new songs "The Talking Wind", "Falling Apart", and "Side Effects", as well as fan favourites "Your Rocky Spine", "QuietYour Mind", and "I Became Awake". 2018 the marks the 15th anniversary for the JUNO Award nominated, Polaris Music Prize shortlisted group.
Great Lake Swimmers On Tour
11/23 – Toronto, ON @ Danforth Music Hall
11/25 – London, ON @ Bishop Cronyn Memorial Church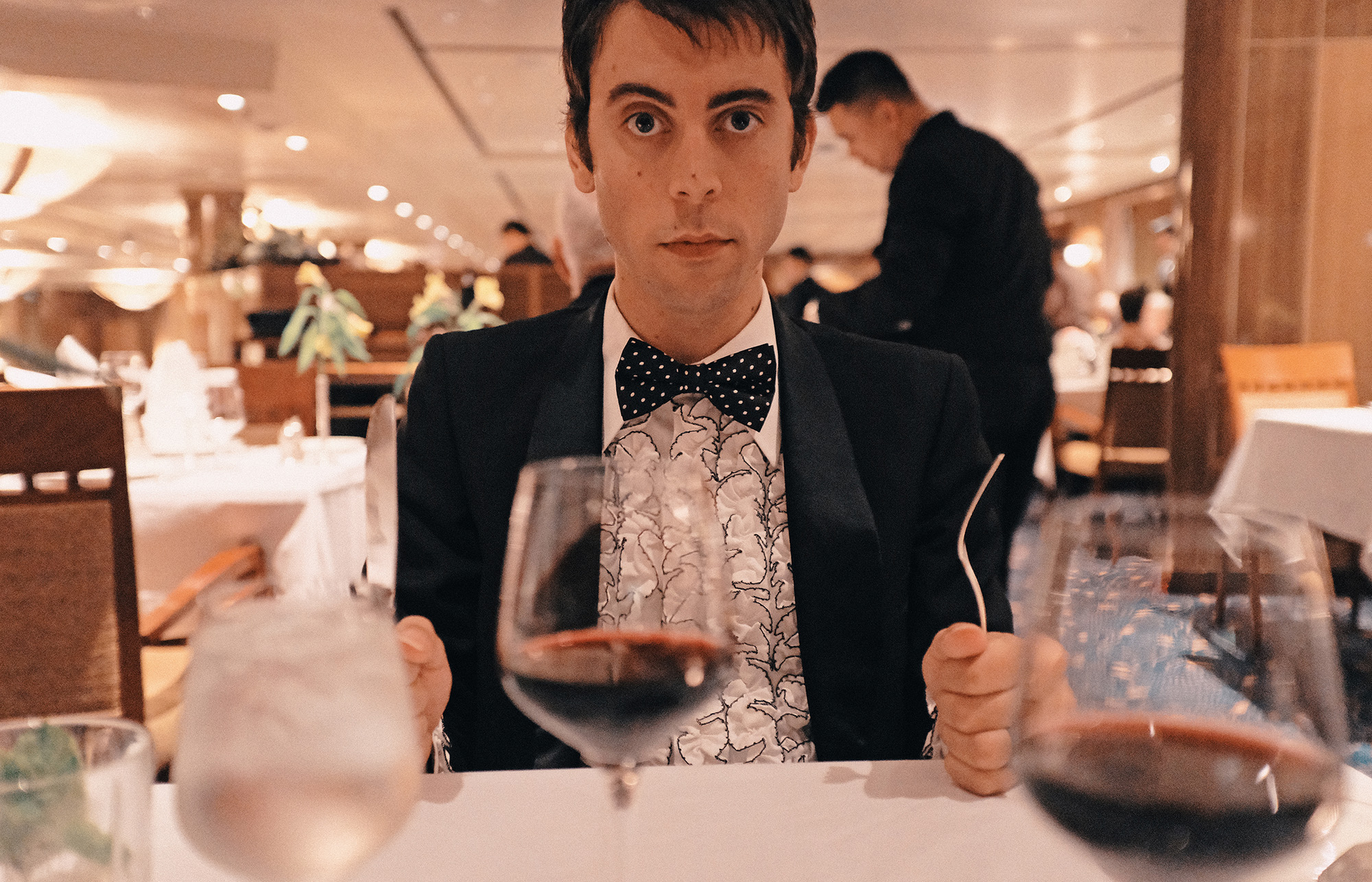 Gotta respect this man's work ethic. New opus Finally Free marks Daniel Romano's eighth long playing album in the last eight years. He has had what understatedly would be considered a prolific output of incredibly entrancing,poignant and creative records in this span of time. Recording, producing, designing and landing his records into the minds and hearts of scores of fans the world over. He has been called a shapeshifter, contrived, a chameleon, a Charlatan, the best living songwriter, an asshole and a genius. His last record, "Modern pressure" received outstandingly high acclaim and praise from every notable publication out there and was acknowledged by most reputable "for-profit-prize-corporations" as well as a plethora of voguish "music-as-competitive-sport" yearend lists. Despite being the bronze placeholder in most of these dogfights, he is most often noted as a person of astounding influence on hispeers and newcomers.
Finally Free could stand alone as being pivotal if it were only its profound and breathtaking prose on paper. Writing now like an agnostic Whitman in his prime, Romano explores and uncovers new language and meaning for old sentiments grown tired, stating, "These poems are most certainly my finest and most principled efforts to date." Finally Free sings like a radical revelation, exploring the concepts of music as a celestial being, flora as a consequential ancestor and singing, no matter its quality or sound, as the endmost important output of our species. This record contains a vivid religious articulation despite its clear condemnation of a god as a singular ruling white male. New words have replaced old words for new meaning and the definitions have been left up to interpretation. It seems safe to say that Romano has broken the literary soil hard and ferociously to find the remaining repose in our current "danse macabre."
Romano said, 'Empty Husk' and the entirety of Finally Free is a lucid plea. It is a final apology and an attempt at the unwarranted reconciliation between us and everything in our path (including ourselves). These are my most proud prose and this is my most accomplished and honest musical output. It is dense and challenging and sometimes very difficult. Thank you. To whatever put this all together through me. I was alongside you in a blaze of creative wonder and I will never forget it."
Only question, does invoking a higher power still help sell units?
Daniel Romano On Tour
Nov 30 - Toronto, ON Lee's Palace #
Dec 1 - Ottawa, ON 2 Club #
Dec 2 - Quebec City, QC L'Anti #
Dec 3 - Montreal, QC Bar Le Riz #
Dec 6 - Waterloo, ON Starlight #
Dec 7 - London, ON Rum Runners #
Dec 8 - St. Catharines, ON Warehouse #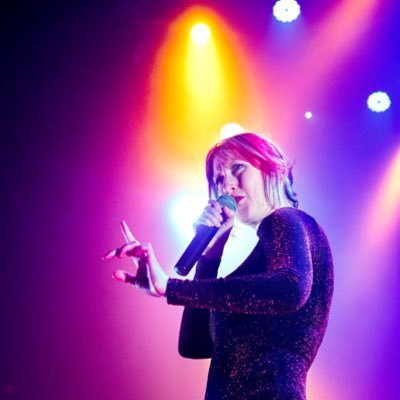 Toronto's powerful, livewire vocalist Chloe Watkinson has a new single called "Stonewalling "outon Aporia Records.
Watkinson stomps all over genre boundaries and writes about real-life issues and her life as a woman in her home town. She's spent her entire life surrounded by the workings of "show biz," as the daughter of Terry Watkinson, keyboard player of legendary Canadian rock band Max Webster but she's carved out a name for herself, becoming known for her edgy, passionate vocal delivery.
The new single "Stonewalling" is a slow-burning cri de couer, (cry from the heart) that plays her fiery, sultry, haunting vocals against an '80s electro-pop background with whiplash electronic beats. Lyrically, it's an ultimatum for her beloved to break down their protective barrier to reveal the true heart beneath, or else forget about it, as she and her backing singers say, "I won't be played like that." Watkinson's powerful voice is the draw here, occasionally sliding into a captivating, gritty growl, especially in the second-verse breakdown. Her emotional resonance is palpable as she rides from a whisper to a scream and back again.
Watkinson has performed, recorded and toured with bands such as Amy Louie Scholarship winners Park Eddy, who held a 10-year residency at Grossman's Tavern, and Toronto Independent Music Award winners The Distillery – whose music was featured on the Toronto Blues Society's Fresh Baked Blues compilation. Watkinson's accomplishments include recording with Canadian Jazz icon Jill Barber (2014's Fool's Gold, and a performance at Massey Hall) and Terry Watkinson (1995's Teratology and 2016's Ask), as well as performing at festivals such as Fireworks Over Central New York, CanAm Festival (NY), the Mont Tremblant International Blues Festival (QC), the TD Toronto Jazz Festival and many more.
Chloe Watkinson on Tour
Nov 26 | Radio Bean | Burlington, VT
Nov 27 | Pianos, w/Shayna Leigh | NYC, NY
Nov 28 | Al's Wine and Whiskey Lounge | Syracuse, NY
Nov 29 | La Vitrola, w/Cape Cartel | Montreal, QC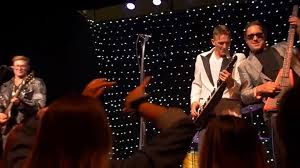 Western funk coming our way from Calgary-based Souls in Rhythm (a.k.a. SiR) riding on a grabby, 80's tinged video for their latest single, the incredible funky, Electric Lover.
The video follows the misadventures of a young robotics expert who makes a series of robots and takes them out into the world. It's a fun bit of a homage (with a reverse twist) to the classic teen movie Weird Science.
Filmed by rising indie production house Numera Films, the video was shot in a roller-cade, ice cream shop and also has a cameo by a stunning '59 Cadillac.
The song itself, is a wild ride with twists and turns through funk, soul and rock. Peaking with a blistering rock guitar solo (Vincent Bundick), the song's lead vocals (Scott Henderson) are layered with talk-box (ala Roger Troutman), the bass (Caleb Roddick – brother of Purity Ring's Corin Roddick) is very Rick James-esque, the synths (also Henderson) are reminiscent of Morris Day &The Time, and the groove is framed with a beat (drummer Spencer Cheyne) that would make Prince squeal and spin. Lordy, what heavy spirits to invoke.
Produced by the band themselves, the mix was handled by their drummer Spencer Cheyne, who was the producer and mix engineer behind all of Jocelyn Alice's hits (including her smash, Jackpot).
Souls in Rhythm has a storied history in Canada with many accolades for their songwriting and live show. They've toured much of the nation and have opened for several prominent artists such as American hip-hop icon Common, and R&B super-group Boyz II Men, to name just a couple.
SiR takes the fundamentals of classic funk and soul, and blends them with modern R&B. Rather than being impressionists of master/classic artists of the genre, SiR has a modern sound and seeks to innovate and modernize a musical form they love. SiR's music proudly pays tribute to tradition, while at the same time expanding boundaries.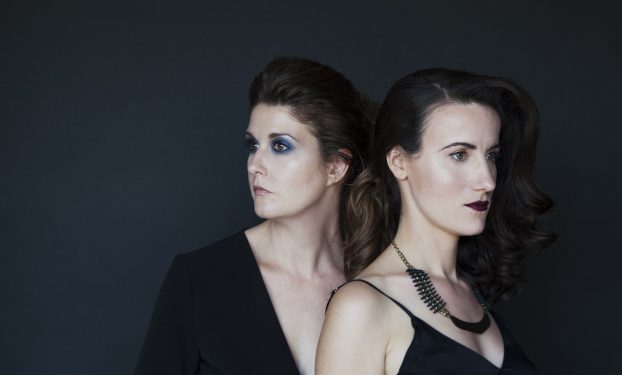 Fierce ladies Kelly Lefaive and Joelle Westman are the creative forces behind bilingual Toronto band Georgian Bay. The two multi-instrumentalists hit it off while studying music at the University of Toronto and found that they not only shared a taste in music and love of nature but also the experience of having one foot in each official language.
The alt-folk duo is having a banner year, releasing two albums less than six months apart. The band recently won Stingray's Rising Star Award for stomping empowerment anthem "Roi" off their bright spring release Courage Vol. 1: Soleil.In late October, theylaunched Moon, its wintry, nocturnal counterpart. The two songwriters seamlessly switch from French to English and back as they continue to explore multiple aspects of courage. But if Soleil was marked by resilience and determination to affect change, Moon is a multi-faceted investigation of how to accept the things you can't change.
Album opener "Mining Town" sets a tone of melancholy that rings throughout the record. It's a very Canadian ode to the men and women who have eked out a living in the barren beauty of the north. "Caeur fragile" is another encounter with beauty, simultaneously mesmerizing and terrifying. "Stardust" is an evocative, explosive piece that reaches into the great dynamic power of rock and orchestral music to deliver its emotional payload. The Jeff Buckley-esque "Storm" is another vertiginous highlight adorned with the atmospheric guitar work of co-producer Neil Whitford who adds tasteful textures and timbres throughout the album
While Lefaive and Westman are rooted in folk music both women are musical omnivores; as a result their writing is not bound by tradition but incorporates electronica, jazz, rock and chamber music elements. Overall there is a cinematic quality to this cohesive collection of songs, perhaps especially evident on string-driven tracks like "Miroir", "Tout c'que j'ai", and"Hiver". Joelle Westman channels a bit of Joni Mitchell with her delivery on gorgeous closer "Willow" which looks back at promises made and promises broken. The sweet chorus of "Always" darkens as an unsettling chord enters the progression, perhaps implying that some promises were made to be broken.
The entire album is imbued with an ominous note of chaos that threatens to undo the harmony sustained by the pure, open voices. Whether a barely audible, fridge-like hum or a screaming, dissonant guitar it's the sound of the same possibility: cool cosmic indifference to human desires and machinations. Regardless of what one believes, it's a sound that expresses the fragility of our existence which of course, ultimately, is a call to live - fully, wisely, and courageously.
Courage Vol. 2: Moon is available wherever you get your music.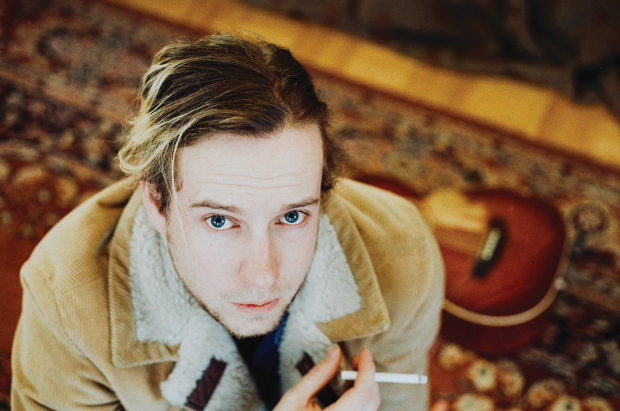 'Twas only four years ago that rootsy singer/songwriter Joe Nolan released his debut album, Goodbye Cinderella. At that time he was heralded by many publications as a roots rock wunderkind, an opinion confirmed by his 2014 ColinLinden-produced follow-up, Tornado. However, along with the acclaim came complications at odds with his creative vision, and dude had to step away for a spell.
Now the Edmonton, Alberta native is back with Cry Baby, an album that finally opens up what Nolan has kept locked tightly for the past three years. The 10-song collection is a trip through melancholic madness, touching on darkness and depression, broken relationships and endless booze-fuelled evenings. Yet, at its core is Nolan's unwavering strength as a lyricist, and his wounded-heart delivery that reminds us of our humanity.
Cry Baby is, in essence, Nolan unapologetically sharing his story, and through that finding a second chance and a new beginning.Nolan played The Dakota Tavern in support of Cry Baby earlier this month, and while he seemed a touch rusty early on, he settled into the rest of the set with a commanding ease, burnishing each song with his own peculiar polish.
If there's a common thread to Cry Baby, it is a sense of walking back from the edge and recapturing joy and perhaps personal identity. It can be heard on the heart-wrenching "Music in the Streets" (featuring Lydia Loveless on backing vocals) in which two gun-shy lovers embark on a new relationship. It's also there on "Dead Ends and a Damaged Heart" and "Stand Up For Your Love," songs that carry more weight of experience than anyone Nolan's age deserves. Still, it's a weight he carries with dignity.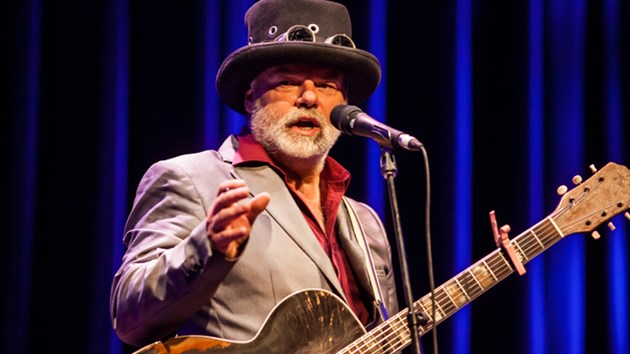 The Eaglesmith is landing at Hugh's Room Live Fri, Nov 30, music 8:30PM The roving balladeer of 42 years on the road. 22 studio albums. 5 different band configurations. 15 band members. 11 buses brings his undeniable gift for writing a song that'll stay with you lost past closing time.
Aspiring songwriters and performers of all ages call and write Fred with questions on how to have a career like his. And what can he say? Start writing songs when you're 10 years old. Grow up with poverty, agriculture, religion, and eight siblings. Run away from home. Hop freight trains. Start a business. Lose a business. Struggle to get any gig. Drive to Nashville with no money and pockets full of songs. Get a record deal. Lose a record deal. Win a Juno Award. Break down on the side of the road every day for days on end. Become a cult hero and amass a following of self-proclaimed "Fred Heads." Tour relentlessly. Become everyone'sfavorite. Becomes nobody's favorite. Follow your gut. Smarten up. Don't care what anybody thinks. Be fair. Be loyal no matter what. Keep going. Soften up. Give people a break. Expect nothing. Give everything. Keep going. Allow yourself to be happy. Find out who you are and deal with that. Don't stay in fancy hotels. Write good songs.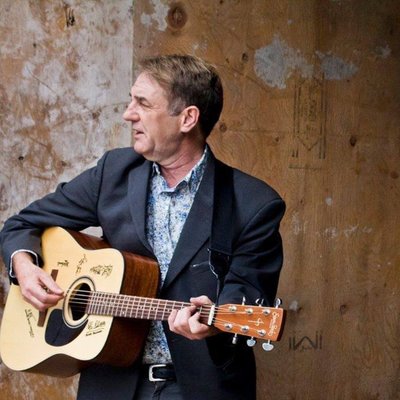 Eaglesmith is a veteran of the music industry and at the same time is about as far away from actually participating in today's music industry as one could be. Never operating within anyone's boundaries, he continues to set the standard for independent artists everywhere.
After all these years touring the United States, Canada, and Europe, having his songs covered by some of the biggest names in music, and appearing on "The Late Show with David Letterman" – the enigmatic, countrified, Rock n' Roll troubadour, Fred Eaglesmith, is carrying on with musical wife Tif Ginn. Ginn is a gutsy, amazing singer and a transcendent songwriter who has spent most of her life touring and playing music. Her impressive, sultry vocals and glorious harmonies with Fred, along with her multiple instrument additions to the show will have you in awe and put a smile on your face.
BITS'N'PIECES
"A Good Place To Be" is the second single from Fergus Hambleton's forthcoming album Parfait/Amusante and the feel good single ofthe week. The affable Fergus is well known for his role in the Juno-award winning band Sattalites and his current project, theCaribbean flavoured neofolk trio Wood And Water. It's a jaunty paen with a sweet melody , a graceful and gratefulreminder that not everyone is accorded the privilege of ageing, just Fergus and his guitar sayin', "It's a good place to be/After all that we've been through." This one should see lots of action during the upcoming season.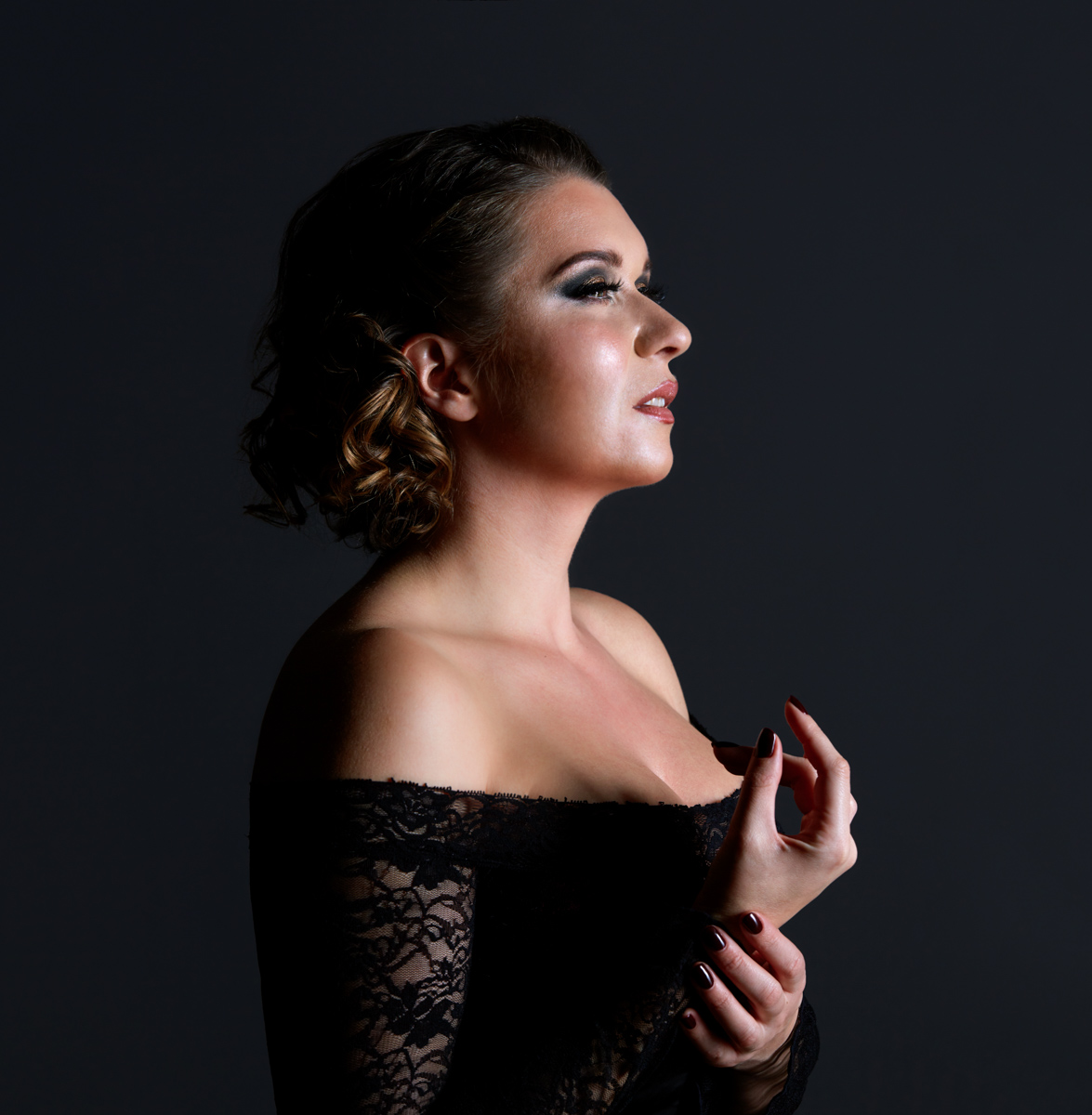 Video for current single from Gothsoul chanteuse Audra Santa is attracting lots of buzz thank to a Facebook decision to ban Santa from boosting it, due to nudity, of which there is none in the video. Team Santa umped on the freedom of expression ignited by Facebook's decision and went public about it, thereby attracting the attention of folks who might not otherwise have checked it. Interesting that YouTube had no problem with it so here's their link to "Afterglow".
https://www.youtube.com/watch?v=hm1XdqyOfhk
Offensive or no? You tell us.