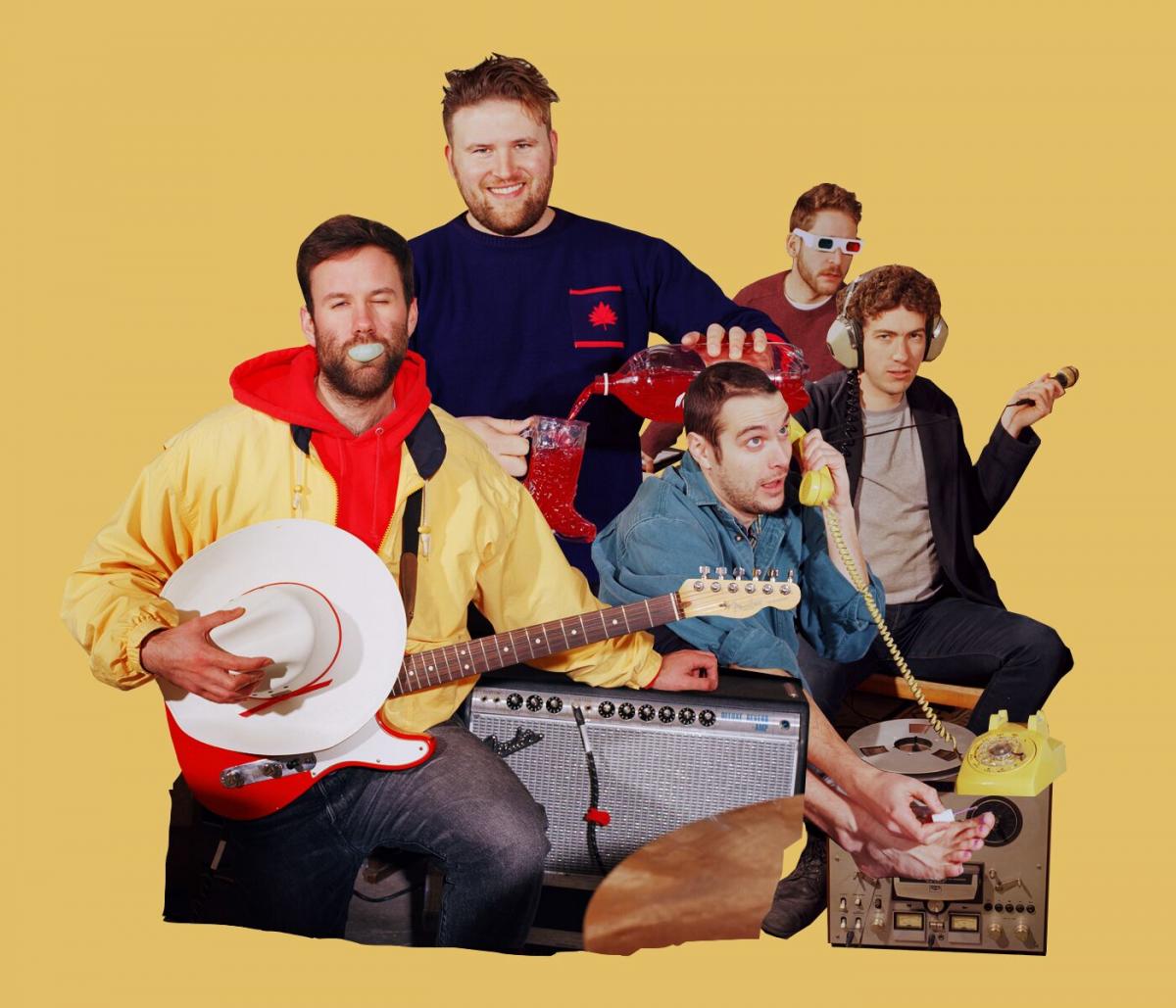 Fri Feb 16, 2018
So you thought they were all used up and dumped in the garbage? Well, Grounders are back and gearing up to release sophomore LP Coffee & Jam on February 23 via Nevado Music. Get a taste of the LP with second single "Perfect".
First single, 'Bringin' It In' was released last fall and has since been climbing the CBC R3 charts. The Soporanos-esqe video casts the guys as java maniacs who will stop at NOTHING to get some Griz. Grounders will be playing a string of live dates throughout Ontario with label mates The Wooden Sky.
After the release of their weird and wonderful 2015 self-titled debut, the band logged countless hours on the road touring throughout North America. Grounders began writing and demoing while on tour and continued in their garage rehearsal space/gear palace, before hitting Union Sound studio in 2016, where they recorded Coffee & Jam with Ian Gomes. Working quickly, with few effects or studio tricks, the album was produced by "whoever was in the room." It was mixed by the elusive David Newfeld (Broken Social Scene, Weaves) and mastered by Gavin Gardiner (The Wooden Sky). Coffee & Jam oozes with self-sabotage, anti-authoritarian rebellion and that twenty-somethings sense of the world passing by. The Toronto-based band, Andrew Davis (vocals and guitar), Daniel Busheikin (keyboards), Mike Searle (Bass) and Evan Lewis (guitar) are currently on the road with their glammed out quirkpop and are more than worth a look.
TOUR DATES
Feb. 20 - Hamilton, ON - The Casbah
Feb. 22 - London, ON - Call the Office
Feb. 23 - Sarnia, ON - Paddy Flaherty
Feb. 24 - Oshawa, ON - Moustache Club
Feb. 25 - Peterborough, ON - Market Hall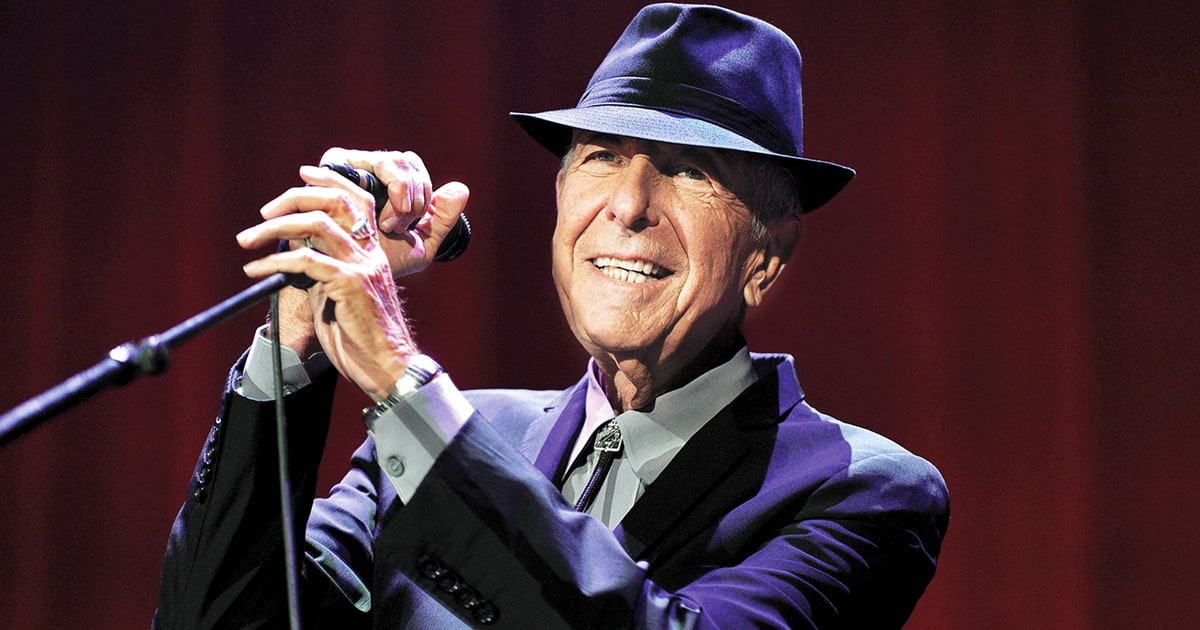 Artpop crew Art of Time Ensemble is proud to present A Singer Must Die, a concert in tribute to the legendary literary and musical icon Leonard Cohen. Running February 22 - 24 at Harbourfront Centre Theatre, this sublime concert features a range of acclaimed singers, authors and musicians in a program that focuses on both Cohen's music and his writings. Readings, anecdotes, and arrangements of his music in the signature Art of Time Ensemble style will make for an evening to remember.
Such celebrated writers as Giller Prize winners Michael Redhill and Madeleine Thien, The Right Honourable Adrienne Clarkson, Ian Brown, Barbara Gowdy, Christopher Dewdney, Marnie Jackson, David Macfarlane, Karen Solie, and more will rotate throughout the three evenings to give readings of personal favourite passages, or share personal anecdotes of their encounters with Cohen and his writings.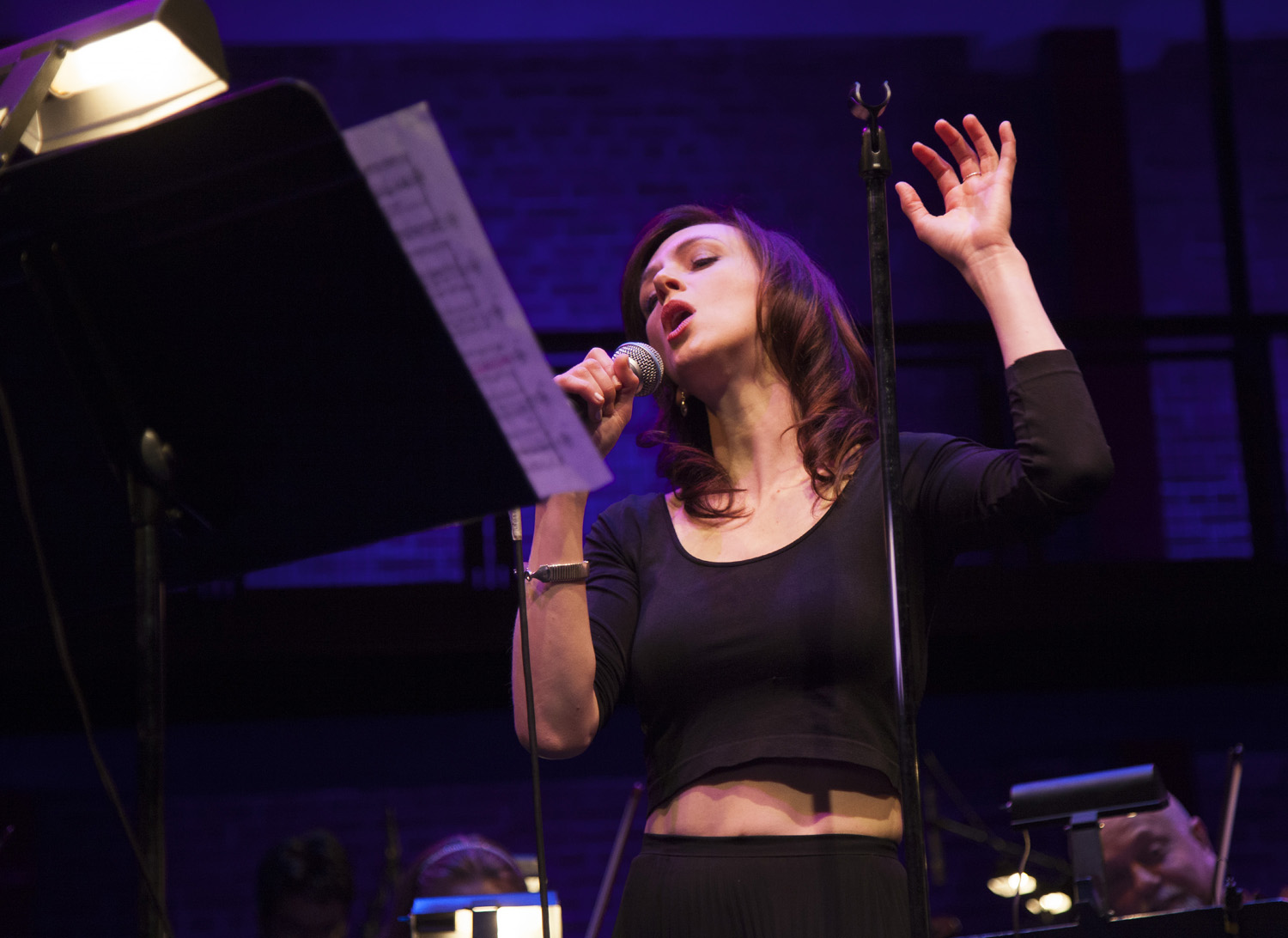 Stellar singers Steven Page (recently announced as an inductee into the Canadian Hall of Fame), Sarah Slean, Tom Wilson (Junkhouse, Blackie and the Rodeo Kings), Sarah Harmer and Gregory Hoskins perform Cohen's beautiful songs nightly in all-new arrangements by top Canadian arrangers.
Arrangers for the performance come from a wide variety of backgrounds, including Gemini award winner Jonathan Goldsmith (whose film credits include Away From Her and Take This Waltz) and Kevin Breit, to Andrew Staniland, Gavin Bryars and more. The repertoire includes I'm Your Man, Dance me to the End of Love, A Singer Must Die (listen here), Closing Time, Famous Blue Raincoat, and more.
In announcing the concert, Art of Time Ensemble Artistic Director, Andrew Burashko, said, "Everyone that is a part of this show has a deep connection to Cohen, either to his work or directly to him. It was so important for me to present Leonard Cohen's music with integrity, a sense of intimacy or reverence, and ultimately with respect."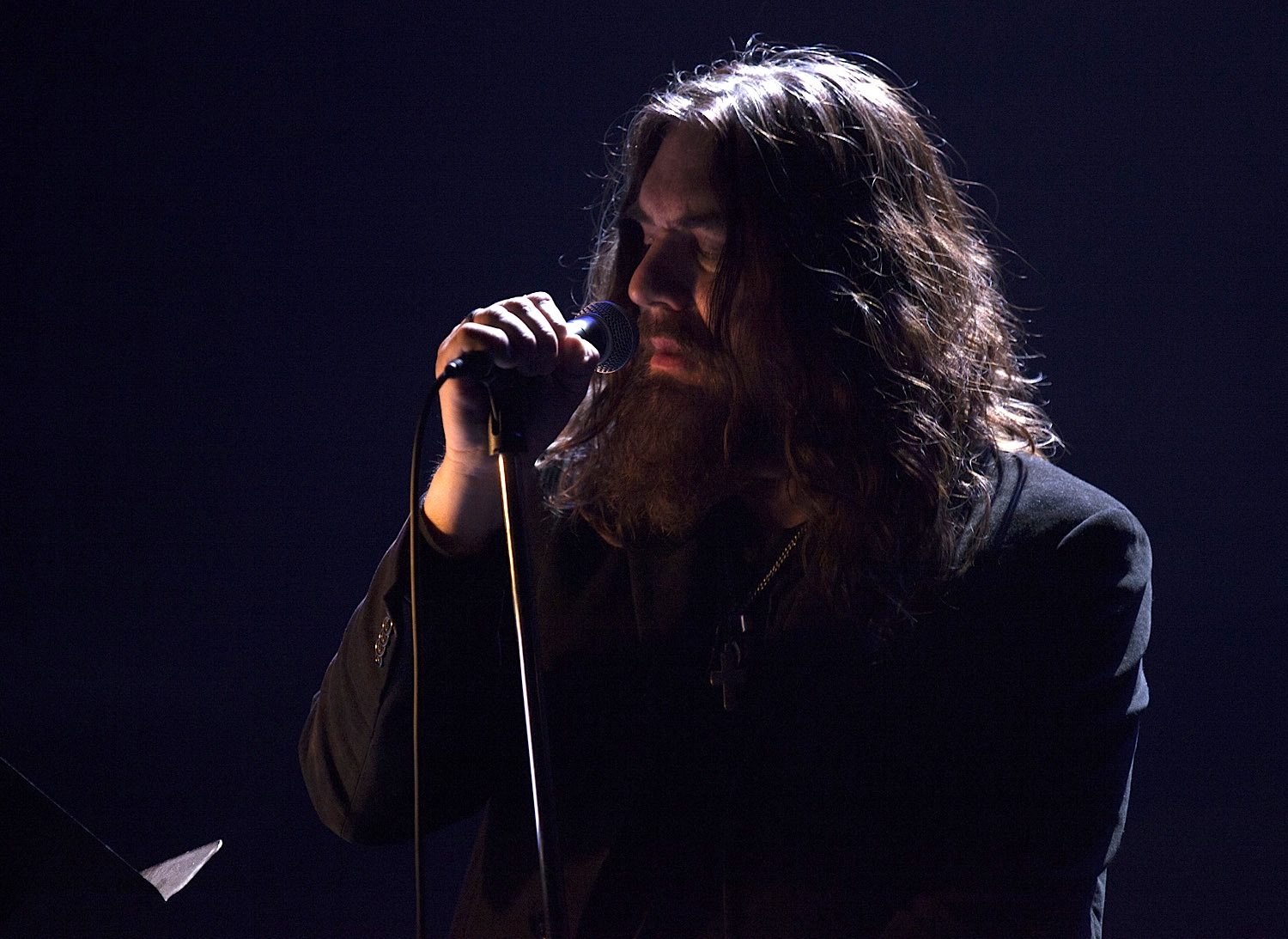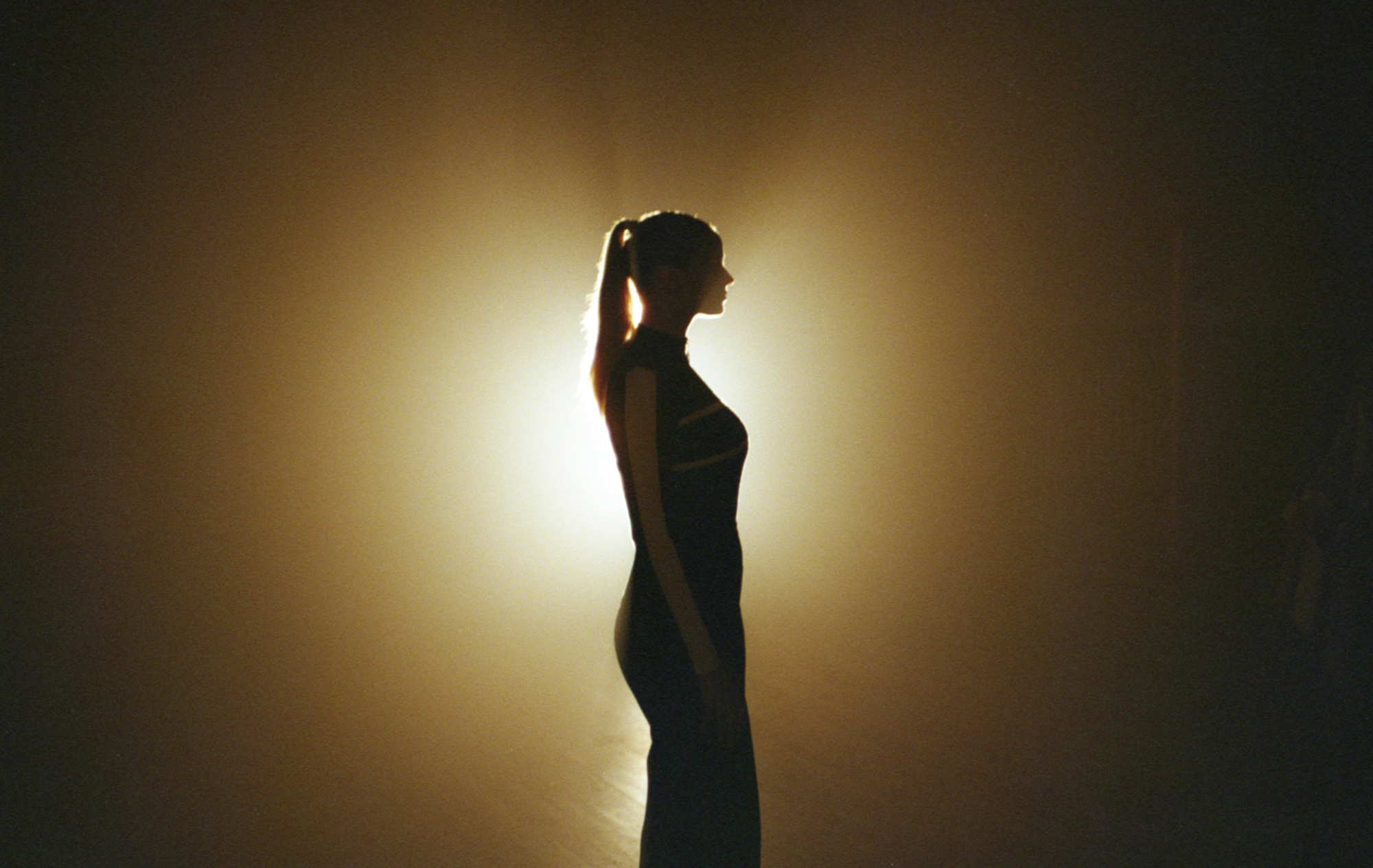 Folk-pop fusionist Charlotte Day Wilson shares the title, art, and release date of her second EP, Stone Woman. The much-anticipated follow-up from the Toronto-based vocalist, producer, and multi-instrumentalist arrives February 23, containing five new tracks as well as previously released single "Doubt". Along with news of the EP, Charlotte announced a very select run of eleven live performances in support of Stone Woman, beginning March 20 in Vancouver and concluding in London on April 25.
"Doubt", which arrived in November, was premiered by Zane Lowe and described by The Fader as a "gorgeous track that instantly finds a camaraderie with the listener in its warm and honest handling of regret. "Doubt" followed Charlotte's debut EPCDW, with its standout singles "Work" and "Find You" and a stream of accolades from Pitchfork, The Fader, Beats1, NPR, Pigeons & Planes, and music fans around the world.
Stone Woman represents Wilson's first project in the 18 months since the CDW release and she once again plays the roles of vocalist, multi-instrumentalist, and producer, showcasing her vision of intimate, timeless music with clarity. The recording chronicles the growth and uncertainty of that period, proof of Charlotte's power and poise, and the certainty of her emergence as an essential voice in 2018 and beyond.
Charlotte Day Wilson Live
March 20 / Vancouver / Fortune Sound

March 21 / San Francisco / The Independent
March 23 / Los Angeles / Troubadour
March 29 / New York / Bowery Ballroom
April 05 / Montreal / Theatre Plaza
April 07 / Toronto / Danforth Music Hall
April 19 / Berlin / Kantine am Berghain
April 21 / Rotterdam / Motel Mozaique
April 23 / Paris / Le Popup / Tickets
April 24 / Amsterdam / Melkweg
April 25 / London / Jazz Café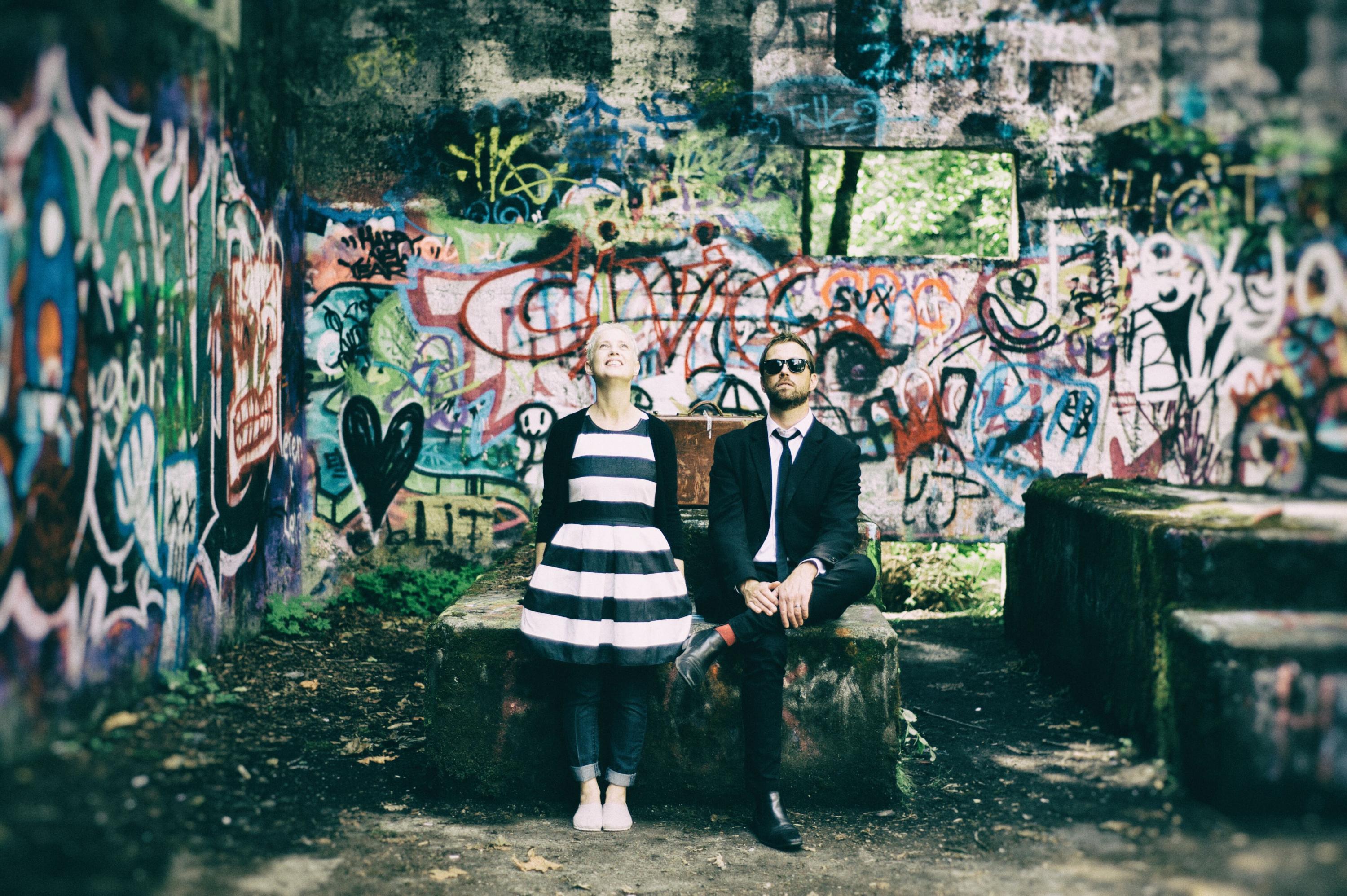 West Coast quirk-pop duo Big Little Lions turn helpless apprehensions into hopeless optimism with their latest album Alive and Well, a collection of songs that manage to capture this moment in time in a way only a songwriter can. The group's 3rd studio album, set for a February 23rd (Far Flung) release, features 13 original songs that deliver their signature pop-folk shimmer with a new lyrical edge inspired by the polarity of our world. Check out the new video for the first single and title track that premiered yesterday on B-sides and Badlands. LL kick off their Canadian tour in Red Deer, AB - followed by over 20 stops including Calgary, Edmonton, Saskatoon, Regina, Ottawa, Toronto, and Guelph. Full details can be found at https://biglittlelions.com/tour . Alive and Well will be released digitally worldwide via The Orchard, and physically on www.biglittlelions.com .
Their most cohesive project to date, Alive and Well dances from songs that acknowledge human frailty and modern preoccupations to anthems of hope and resistance. It turns the Lions' illuminating songwriting to the tasks of buoying spirits, inspiring sing-a-longs, and lighting candles of optimism in difficult times. The Alive and Well tour will see the Lions perform across the Canadian prairies, around the Great Lakes and beyond, dotting a final line of concerts from Ohio all the way to Florida. Watching Big Little Lions on the stage, audiences will understand what the closing lyrics of Alive and Well proclaim so clearly, when people gather to share music, 'love is all there is'.
Big Little Lions are Helen Austin and Paul Otten, two successful solo songwriters and musicians who rose to greater heights after joining forces in 2013. Big Little Lions has won an armful of awards for their work including first place in the International Songwriting Competition, Song of the Year in the John Lennon Songwriting Competition, and Ensemble of the Year at the Canadian Folk Music Awards. Big Little Lions are expert connectors. With Austin based on Vancouver Island, BC and Otten based in Cincinnati, OH the duo have been bridging geographic and cultural distances since their first collaboration when Otten produced Austin's 2014 Juno-winning album 'Colour It'. The thousands of fans they've gathered since agree, Austin and Otten have stumbled on a powerful musical chemistry. Big Little Lions have played renowned festivals including Shelter Valley, Islands Folk Fest, Mariposa, Summerfolk, the Alianait Arts Festival, the Paper City Music Festival, and the Vancouver Island Music Fest. Their songs have also been featured across Canada on CBC and in the United States.
Big Little Lions Canadian Tour Dates
Friday, Feb 23 - Red Deer, AB - Public House Concert
Saturday, Feb 24 - Calgary, AB - Bow Valley Music Club (Strathcona Community Centre)
Sunday, Feb 25 - Sherwood Park, AB - Public House Concert
Monday, Feb 26 – Saint Paul, AB - Public House Concert
Wednesday, Feb 28 - Saskatoon, SK - The Bassment
Thursday, March 1 - Regina, SK - Creative City Centre 
Friday, March 2 - Maple Creek, SK - Public House Concert
Saturday, March 3 - Swift Current, SK - Lyric Theatre
Sunday, March 4 - Medicine Hat, AB - Ye Old Jar Bar
Monday, March 5 - Lethbridge, AB - Owl Acoustic
Tuesday, March 6 - Canmore, BC – artsPlace
Wednesday, March 7 - Fernie, BC - The Arts Station
Thursday, March 8 - Calgary, AB - Calgary Arts Centre
Friday, March 9 - Edmonton, AB - New Moon Folk Club
Thursday, March 22 - Kingston, ON - Musikkii Cafe
Friday, March 23 - Ottawa, ON - Public House Concert
Saturday, March 24 - Almonte, ON - Folkus Concert Series
Sunday, March 25 - Russell, ON - Public House Concert
Tuesday, March 27 - Peterborough, ON - The Garnet
Wednesday, March 28 - Toronto, ON – Burdock
Thursday, March 29 - Owen Sound, ON - Heartwood Concert Hall
Friday, March 30 - Guelph, ON - DSTRCT
Here's a worthwhile, change-making new project at the intersection of music and therapy. Toronto's Recollectiv, based at the Tranzac Club, is a musical group primarily comprised of people affected by cognitive challenges caused by dementia, Alzheimer's, Parkinson's, stroke, PTSD, brain injury, etc. Recollectiv's mission is to help people in Toronto with cognitive impairments gain a new social network, rediscover a sense of accomplishment and find joy through music-making. Young music students and community members also form part of the band, making this a positive intergenerational experience for all participants. Community participation also helps destigmatize this often isolating diagnosis.
"After my mother was diagnosed with Vascular Dementia, she began to lose the ability to participate in all the activities she used to enjoy such as bridge, reading, and going to the theatre," says Recollectiv founder, jazz singer and parental caregiver Ilana Waldston. "I quickly discovered that live music invigorated her, elevated her mood and had lasting positive cognitive effects, particularly if she was able to sing, dance or clap along. I am thrilled to bring to Toronto this group that will help so many who face these challenges."
The weekly rehearsal at the Tranzac Club, an accessible location, provides stimulation, socialization and lifts the spirits of both the players and their caregivers or companions. There is no cost for participation, and it is open to all who wish to sing or play an instrument, regardless of their physical or neurological challenges. Membership in the band is best suited to those still living at home, with or without a care partner.
Recollectiv follows a model created by U.S. non-profit organization MusicMendsMinds (MMM), which runs several similar groups across the U.S. The movement began in California with a successful group called The 5th Dementia, primarily made up of people impacted by dementia. MMM, founded in 2015, is supported by Rotary International clubs and the US Department of Veteran's Affairs. Its outcomes are also closely being studied by brain researchers.
"Playing music creates such excitement that it alters the chemistry of the brain by causing the release of natural dopamine, which controls movement, mood and cognition," according to MusicMendsMinds co-founder and director Carol Rosenstein. "Music not only mends minds, but families and relationships. I like to say it restores the rhythm of life, and I want to share that medicine with others."
RECOLLECTIV – Rekindling the mind & rediscovering joy through music for people with cognitive challenges
Every Saturday at the Tranzac Club, 292 Brunswick Ave. / 12:30-2PM FREE with advance registration
@ http://www.recollectiv.ca/participate
Thanks Jane Harbury for clueing us in to this forward looking grassroots project.
BITS'N'PIECES Working from a space somewhere between Thin Lizzy and U2, Dublin rockers The Coronas know how to apply just the right touches from those touchstones to keep filling rooms on their current North American tour. As witnessed by a sold out Mod Club in Toronto, with fans pumped for the singalongs and knowing all the words to the band's five album catalogue. Coming onstage to huge response, evangelical type front man Danny O'Reilly wasted no time bonding with the audience while unlocking current album Trust The Wire. There's bro love aplenty about this band, an all inclusive, streamlined feel reflected in lyrics about being right here, right now, you can get it if you really want and the best is close at hand and you're good enough to get it.
Who's not gonna like that? Throw in dance anthems Like It Used to Be, San Diego Song and Get Loose, with a side of ballads including Gut Feeling, Real Feel andLook At All The Lovers, topped with the anthemic singles We Couldn't Fake It and Who We Are and a solid meal of indie rock was served up and gorged on. There's a sense Trust The Wire is a pinnacle of sorts in The Coronas career, that there will be a moving on. It's to be hoped this will involve a move on from that thing where every song is in 4/4 time . That continues to work for them but still...
Live Vancouver Black Rebel Motorcycle Club Commodore Ballroom Feb. 19 Showtime 9.00 pm.
Live St. John's Sherry Ryan The Battery Cafe Feb.24 Showtime 7pm
Live Regina Pigs: Canada's Pink Floyd Tribute Regina Performing Arts Centre Feb.23 Showtime 8.00PM.
Live London The Wooden Sky/Grounders Call The Office Showtime 9.00 PM.
Live music. Wherever you are, there it is!