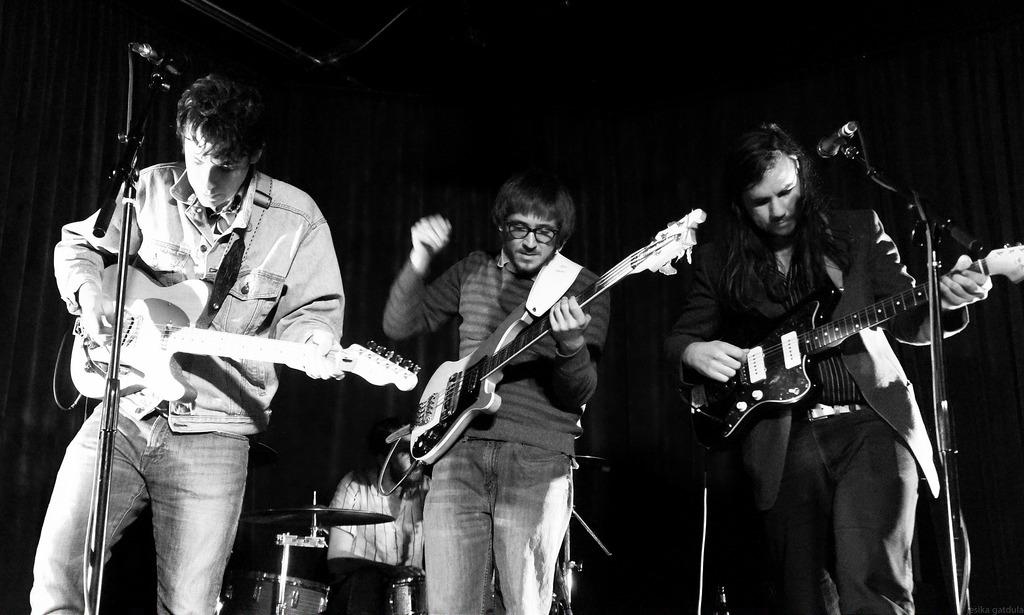 Fri Aug 03, 2018
Listening to Honyock feels like walking through a post-war home that hasn't been redecorated since 1975. Here, smoke-stained curtains obscure a hazy sun and a floral couch faces a stern stone fireplace. And, here, a dusty electric organ rests against a wood-paneled wall where, in any other house, a flat screen might sit. But while sitting at the Formica table beside a rattling, honey-colored Frigidaire, this home feels familiar, comfortable. This transportive power of Honyock's music, though, is no serendipitous accident. Indeed, their first full-length El Castillo, produced by David Vandervelde (Father John Misty, Jay Bennett), seems like the outcome of some cosmic strategy—of fate, or something similar.
Like the best bands that take cues from the past—Wilco and Dr. Dog, Whitney and Kevin Morby, The Sacramento four piece combines the aesthetic of this era with songwriting that's as distinctive as it is memorable. "Patron" features a dusty, retro aesthetic—a sun-faded roadside hotel, a cactus's long shadow. It's hard not to hear Elvis Costello or Roy Orbison in this opening track.
"It kind of came out of this persistent pattern in my life of being intimate with drug abuse and drug abusers," Spencer says. "Those people can be the sweetest friends you've ever met, but they disappear a lot too. You have this duel emotion of 'I would do anything to help you' while admonishing them for their own lack of will."
"We were recording our canon of material, like 30 or so songs, onto four-track cassette tape and dubbing over it in GarageBand," Spencer says. "These demo's were passed around until they, by chance, ended up in Vandervelde's hands."
Vandervelde was able to transform the band's lo-fi intentions into something more authentic, more honest, more real. "He really took us under his wing. We learned a lot about how to make a real record, very quickly," Spencer says.
El Castillo is the puzzle whose pieces fit together too seamlessly, too magical to disregard, and the proof is in the music—these songs that swirl the personal with the universal, that stack the past against the present, that evoke time and place and mood and memory.
Tour Dates:
7/28 - Sacramento, CA @ Momo Lounge w/Doombird & Tre Burt (Album Release Party)
8/18 - Boise, ID @ Funky Taco w/Kathleen Williams
8/22 - Tulsa, OK @ Soundpony
8/23 - Wichita, KS @ Omar's
8/24 - Kansas City, MO @ Minibar w/Mysterious Clouds & Belle & the Vertigo Waves
8/25 - St. Louis MO @ Heavy Anchor w/Seashine
8/29 - Buffalo, NY @ Mohawk Place w/ Parade Chic, Nylon Otters
8/31 - Brooklyn, NY @ Alphaville w/Imaginary Tricks, The Ferdy Mayne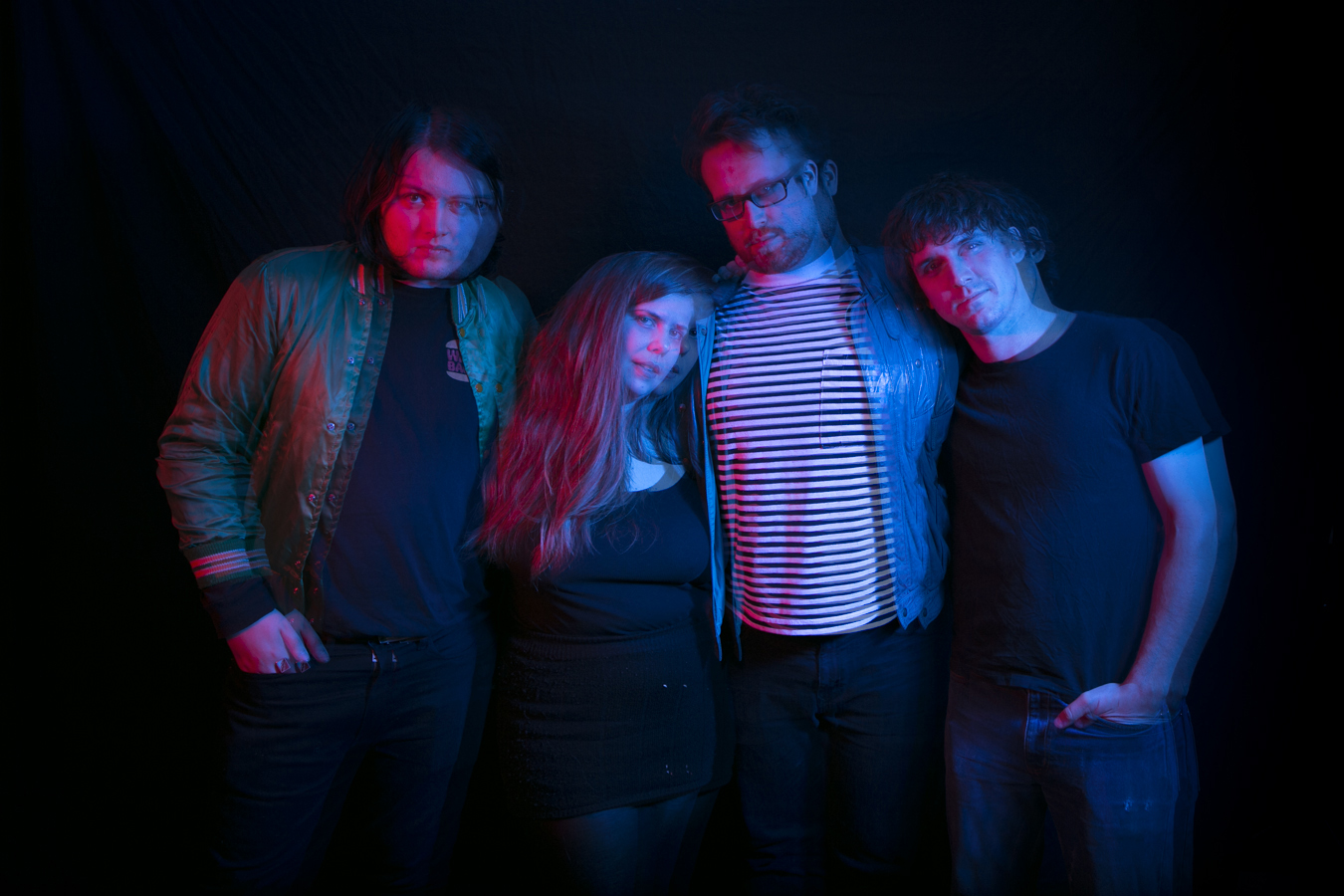 Hailing from bucolic Gabriola Island, B.C. quarter Dead Soft describe themselves as "grunge-punk for the people." and they're getting attention from a growing demographic. They're celebrating recent signing to Toronto's Arts & Crafts for a new EP with new single, "Kill Me", replete with cathartic scream-at-the-sky, let-it-all-out vocals, and an anthemic chorus that is at once commanding and resigned.
According to vocalist/songwriter Nathaniel Pep, the song is "about the ending of a personal relationship, trying to destroy an unhealthy state of mind and adopt a new one. It's about kicking someone out of your heart, clearing out the psychic space they took up, and offering them an invitation to do the same."
The forthcoming EP, New Emotion, out this fall features five catchy, earnest fuzzed-out rock songs that act as an empowering reminder that you are in control of your life, even when life feels out of control.
With themes of loss/renewal and new beginnings taking center stage on the EP, New Emotion, it's fitting that the title is taken from the song "Here Comes The Rain Again" by The Eurythmics. "We chose this as the name for the EP due to the mysterious duality of the meaning," says Epp. "'New Emotion' in and of itself sounds bright and new, but the lyric it stems from - Here comes the rain again / Falling on my head like a memory / Falling on my head like a new emotion - evokes a sense of sadness and longing."
Formed in 2011 by partners Nathaniel Epp (vocalist/songwriter) and Keeley Rochon (bassist/vocalist), the theme of new beginnings align closely with changes in the band. Specifically, the recent additions of Alex Smith (drums) and Kyle Schick (guitarist) have allowed for a bigger sound, more hooky guitar leads, Beach Boys-like harmonies, and more strength and purpose.
Thinking on the experience of moving back to a small town from Vancouver, and the themes of the new EP, Epp is hopeful. "So far the change of scenery has been inspiring and is a constant reminder that life is a journey and I am at least partially in charge of my destiny. Even if it is a battle. If you don't like your situation, blow it up!"
LISTEN AND SHARE "KILL ME" HERE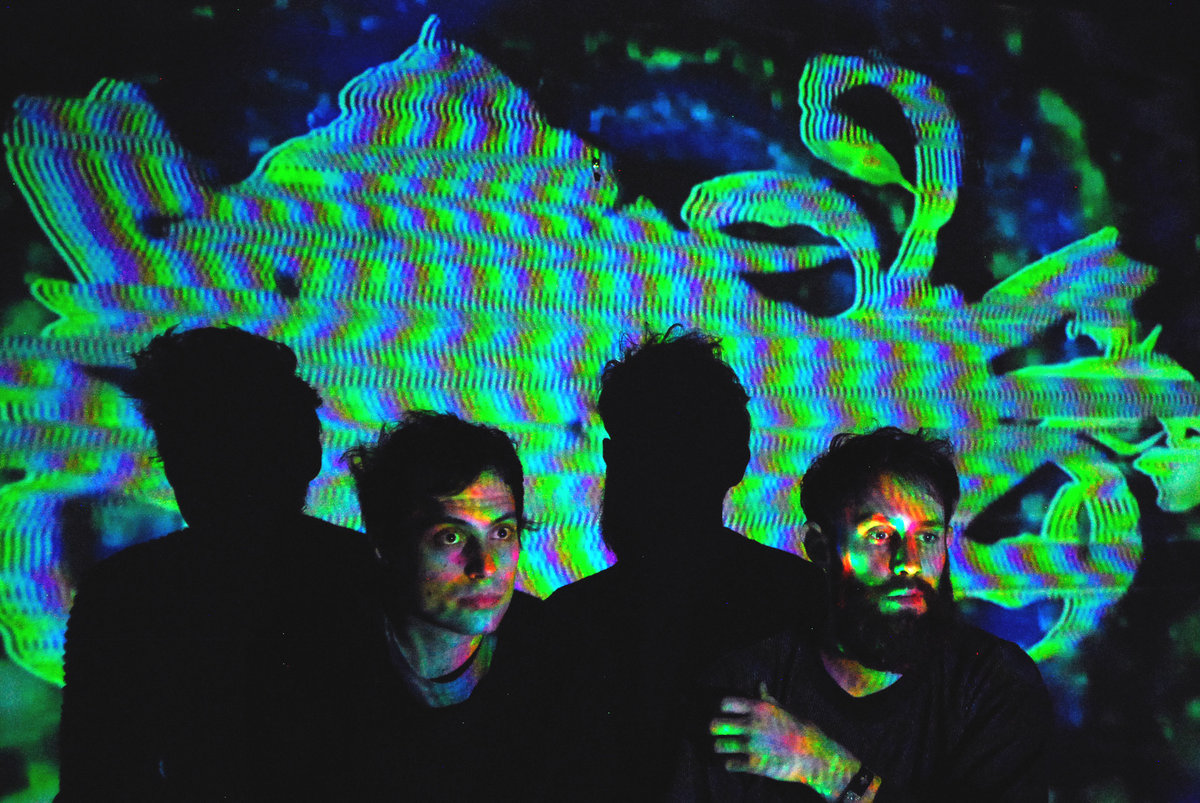 Hosannas are a production duo and band based in Portland, Oregon currently involved with juicing up the 'Portlandia' sound. Brothers Brandon and Richard Laws have been writing and performing music together across a variety of genres and under a myriad of monikers for over a decade now. Richard is a student of jazz, having studied under the great Mel Graves, turned ambient synth experimentalist; whereas Brandon found equal joy in beat-making and guitar wizardry, exercising the latter as a touring member of indie rock acts like Ramona Falls and Aan. Their work together as Hosannas is the sound of two incredibly intimate musical collaborators weaving together their multitudinous musical inclinations into a singular odd-but-splendid textile of sound.
Some say it's synth-pop gone on an Ayahuasca safari, or bedroom pop if that bedroom just so happened to be on a spaceship. This is music that both tantalizes body to dance and sway, as well propels you forward through a Labyrinthine voyage into the psyche.
Taken from the current album, Picture Him Protecting You, "Guitar Cop" sees the duo revel in dance-inducing funk beats and scintillating guitar riffs that are somewhat reminiscent of the early math-rock of Foals, except with more of a glossy, ethereal coating.
The track surfs across a myriad of complex jazz rhythms, cyborg-like synths and soft elegant vocal melodies that make it a wholly entrancing listen that invites you to get lost in its waves as it bounces in perpetual motion.
Check "Guitar Cop" here. https://open.spotify.com/track/6arGRrxvwoHna3wapSaA6v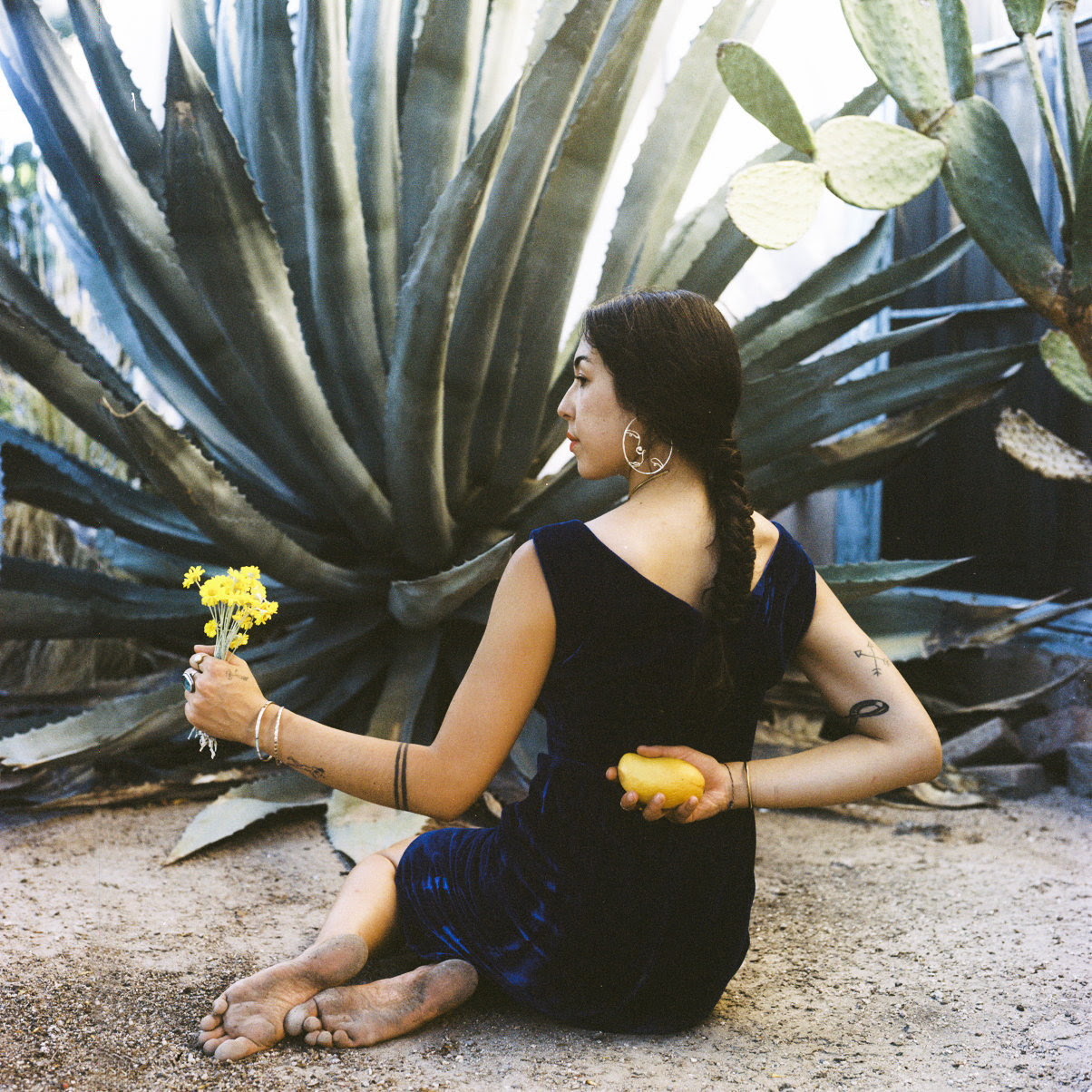 Folk/roots chanteuse June West's sound is a long, long way from Portlandia. She is driving down a long, lonesome highway. She is setting beyond a mountain ridge. She is watching the moon hanging low on the crest. She lies her head on a river bed. She is both desert heat and glacial lake.
June West's musical tastes are as wide and open as the Montana sky under which she was born, ranging from American soul, rock and roll, and country to Worldwide pop influences. Her voice is smooth and soulful, radiating authenticity and goodness without holding back. Her premier full-length album is a personal legend about the complex ambiguities of a woman's relationship to her identity, friends, lovers, and society. Like Jungian psychology, West sees these relationships as a mirror for the Self, harnessing reflection as a tool for self-transformation. West looks at the world through a design lens, and she sees this album as a self-made ritual for intentionally experiencing and remembering stories of both deep loss and fulfillment.
West's self-titled debut is inspired by the people and places she has encountered throughout her most formative years. From Missoula, MT to New York City, from touring Europe with the Brooklyn-based band Quilt to traveling solo on America's backroads, June West moves through the world writing, observing, and playing music. She has encapsulated her most instrumental experiences in song and presented them in a way that any listener can kickback, transport to and enjoy.
Dubbed a Sonoran Seoul Queen, West has found a home, at least for the time being, in Tucson, AZ, among some of the artists, musicians, and landscapes that inspire her. On this album, she collaborated with band members Connor Gallaher, Grant Beyschau, Adan Martinez-Kee, Julian Neel and Lori LeChien to create a work of eloquent scope and depth.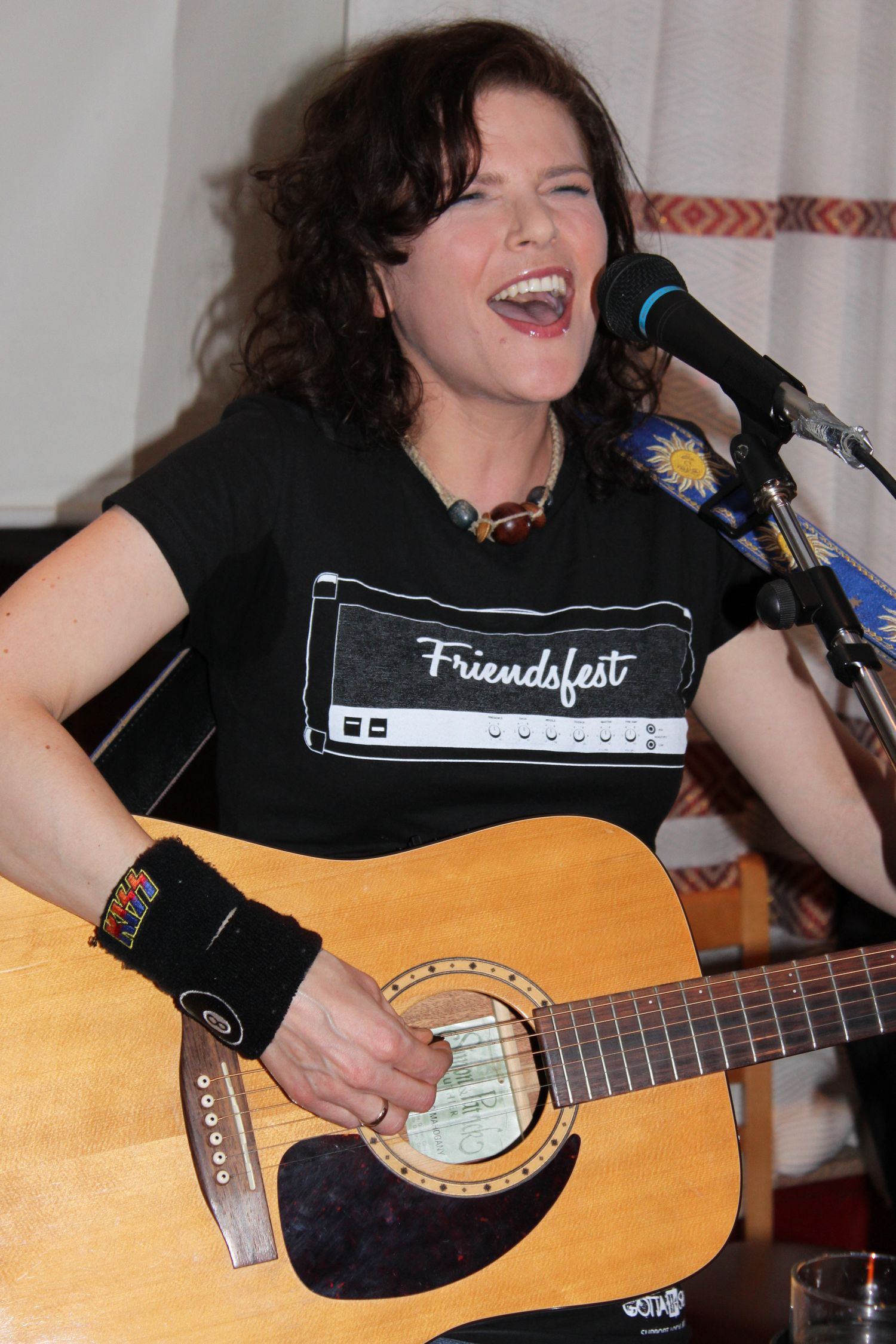 Carmen Toth
The album was recorded at Midtown Island Studios in Tucson, AZ by Matt Rendon (The Resonars) and mixed at Comp-ny in Los Angeles, CA with Jarvis Taveniere (Woods).
STREAM: "Island of Women" -
SOUNDCLOUD // BANDCAMP // YOUTUBE // PASTE MAGAZINE
Toronto alt-pop singer, songwriter, musician Carmen Toth showcased songs from current EP 'Safety Net,' as part of Music City North's Soundtrack Of The City Fest at The Hideout in Toronto last week to a positive reception. 'Safety Net' was produced by JUNO award-winning producer, songwriter, multi-instrumentalist Derek Downham (Andy Kim, Kevin Drew, The Beauties) at The Nelson Room, Toronto and engineered by Tim Foy. The album was mixed by Josh Bowman and mastered by Karl Machat.
"These songs make a strong, smart, sexy, and empowering musical statement that the world could use right now," says Downham. "Fans of Kate Bush and 80's Stevie Nicks should find solace here."
The Montreal-born Toth fronts a band which includes Joseph Piilonen (lead guitar), Jillian Bunting (backing vocals, bass), Justin McHugh (drums). Toth has been accepted into VIA Rail's national 'Artists on Board' program, traveling to Montreal and Halifax later this summer for her first ever east coast tour.
So Tragedy Ann is about the grit and groove and softly swaying silk and it all gets under your skin. It's the music of Guelph-based Braden Phelan and Liv Cazzola comes to fruition. With an electric chemistry and quick-witted sense of humour, they've woven their colours and textures together to create the captivating, wholly original duo Tragedy Ann. Now they're about to release "The Last Thing" – ironically, the first single and the first track from their upcoming full-length album Matches. The song, out on August 3, will be available on Spotify, Apple Music / iTunes, Tidal, and wherever music is streamed or downloaded.
For more info please visit their website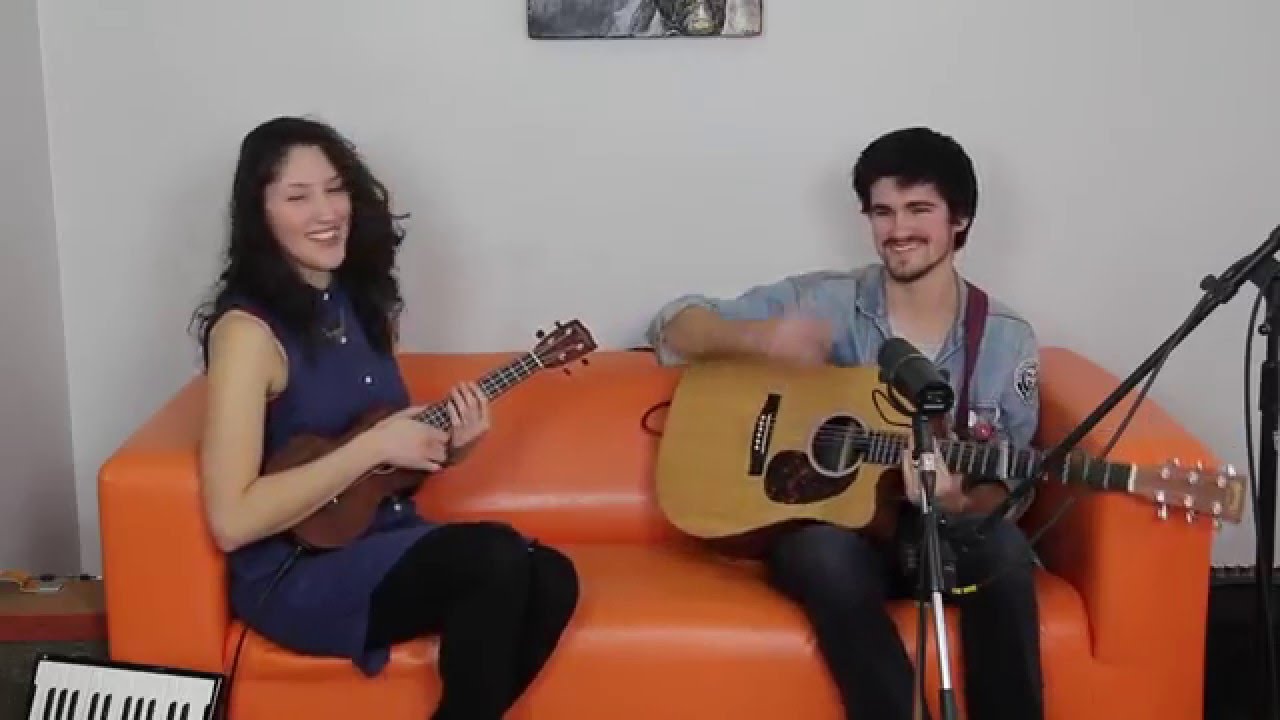 "The Last Thing" features a gentle accordion and softly lilting acoustic guitar drifting in almost imperceptibly at first. Throughout the song, vocals slipstream smoothly from unison to harmony and back again. The dynamic builds from gentle acoustic strumming at the opening to the passionate intensity of the vocals at the finale. The catchy two-line chorus, "And I want it / But it's the last thing I need right now" virtually defines the push and pull of a committed relationship as it quite possibly falls apart. Or as Cazzola puts it, "It's hard to let go of the familiar, even when you know it is making you a stranger to your heart. 'The Last Thing' is an upbeat lament to the precarious ways we hang onto ourselves and each other."
Although they only have one EP, Tragedy Ann were recently announced as winners of two 2018 Folk Music Ontario Awards: The Songs From the Heart Award (SFTH), Blues category, for "Neon & Velour," and the Humorous category for "Snooze," both from the upcoming album Matches, to be independently released in September 2018.
TOUR DATES
Jul 23 @ 12:00-1:00 pm | @ Union Summer | Union Station, Toronto, ON
Jul 28 @ 2:00-4:00 pm | @ Music PM City Summer Series | The Distillery District, Toronto, ON
Aug 3-5 | Blue Skies Music Festival | Clarendon Station, ON
Aug 16 | Rockwood Live Music Series | Rockmosa Community Centre, Rockwood, ON
Aug 29 | MS Chi-Cheemaun | Tobermory, ON
Aug 30 | Huron Island Time | Providence Bay, ON
Aug 31 | Marcg St. Stage | Sault Ste. Marie, ON
Sep 1 | Wiikwemkoong 58th Annual Cultural Festival | Thunderbird Park | Wiikwemkoong, ON
Support live music. It damn well supports you.