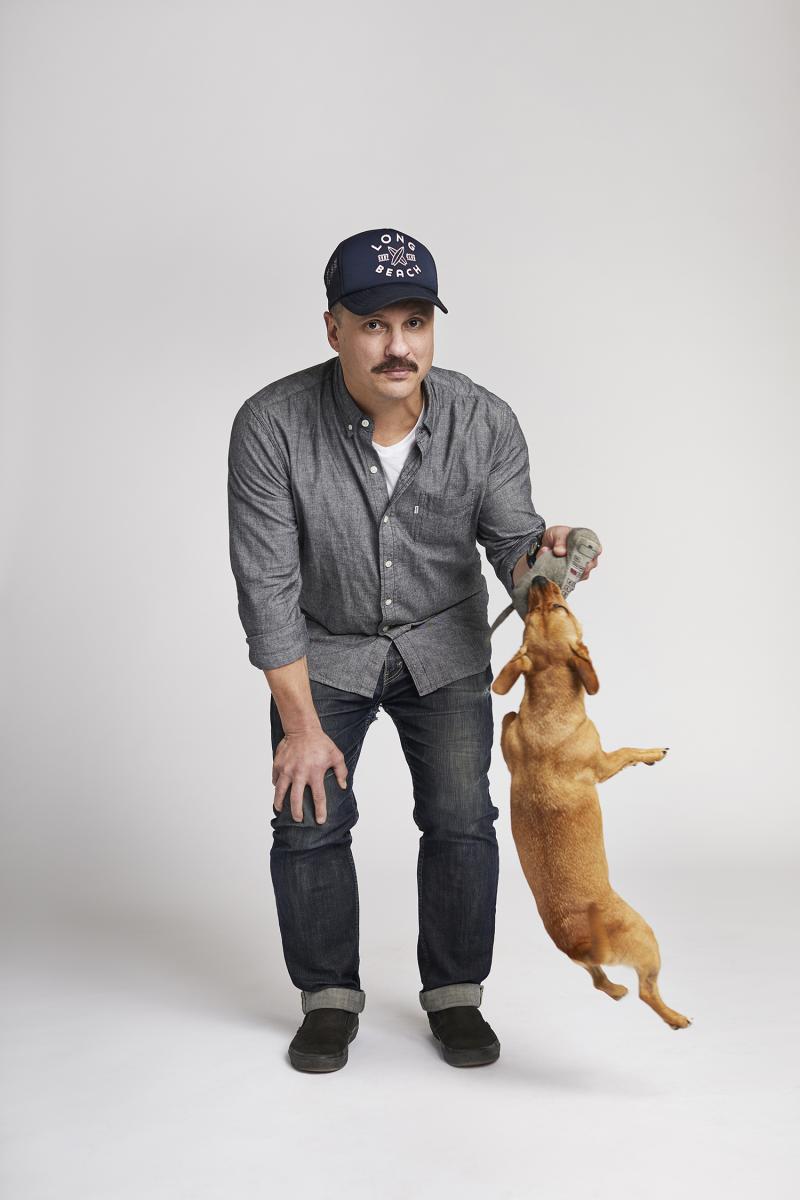 Fri Nov 16, 2018
Kicking off with something from the short'n'sweet category. Tired Of Waiting is a short statement of 6 songs, all written on the same $100 guitar. Recorded in three days at Jim Bryson's Fixed Hinge Studio with Jonas Bonnetta (Evening Hymns), the EP features the playing of the Arcade Fire's Jeremy Gara, Scattered Cloud's Philippe Charbonneau, and Jamie Kronik.
If pressed for an answer, one might say Tired of Waiting is a place where maybe folk and indie music marry with almost punk edges and words at the forefront for those who listen to that sort of thing.
Bryson has released 5 critically acclaimed solo recordings, including 2010's The Falcon Lake Incident - a collaborative effort with Winnipeg wonders The Weakerthans. His most recent studio album, Somewhere We Will Find Our Place, was produced by Charles Spearin (Do May Say Think, Broken Social Scene). Album single, "Ontario", reached CBC Radio 2's Top 5.
In recent years, Bryson has been recording and producing records for artists from all over in his Fixed Hinge Studio he built in 2013 including Oh Susanna, Little Scream, The Skydiggers, and Kalle Mattson. A self-described 'musical-sidecar', Bryson has also played and toured with Kathleen Edwards, The Weakerthans, and The Tragically Hip.
Jim Bryson touches down Oct 18 in Toronto at west side venue The Dakota.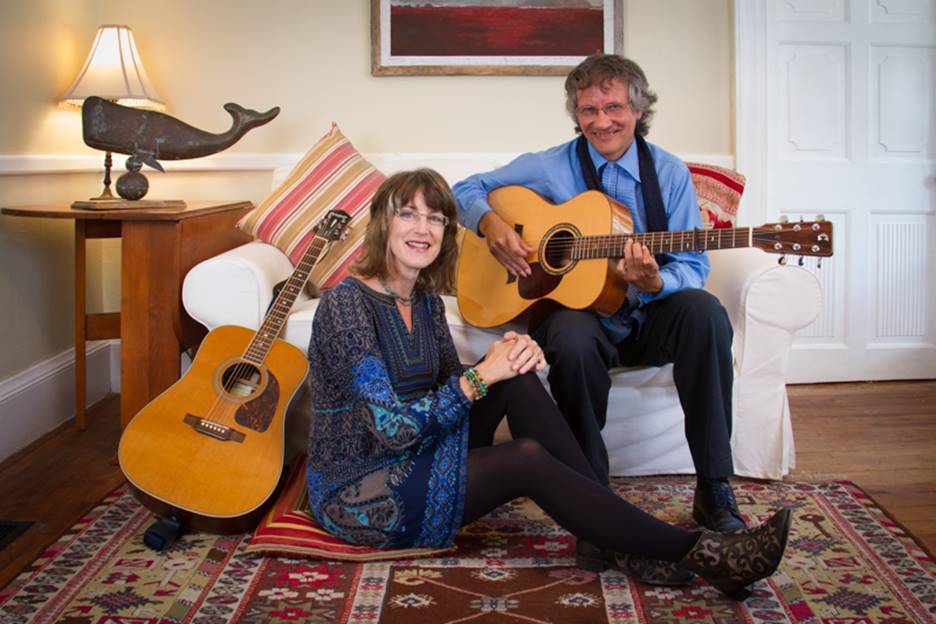 More expansive is the musical palette of East Coast folk duo Naming The Twins (Kath Glauser and Robbie Smith), on their fourth full-length album Sing The Winter Away, a seasonal but adaptable collection of originals. Beginning with shows in Lunenburg, and Western Shore, Nova Scotia, the tour ramps up with Via Rail performances as part of their On Board Entertainment series. The beloved folk duo will support the new album on a Canada/US Fall tour.
Naming the Twins is the acoustic, harmony-rich guy-gal folk duo of Robbie Smith and Kath Glauser whose sibling-like vocal blend sounds a bit like Simon & Garfunkel, (if Art was a girl), a bit like Peter, Paul & Mary, (if one of the boys was taking the night off). Often described as a breath of fresh Nova Scotia air, their original material, written mainly by Robbie with some input from Kath, maintains the vibe of the folk music traditions of the '60s and '70s era and the likes of Ian & Sylvia, Mimi and Richard Farina, Dylan and Baez.
Produced by Bill Garrett (of Borealis Records), Sing the Winter Away is an album full of songs that celebrate winter and Christmas. Several of the songs, such as "Winter Awakening" and "Lay Down Your Weapons," hearken back to a renaissance period – accentuating the album's ever-present acoustic guitar, piano, and duo/harmony vocals, with harp, twin recorders, cello, tin whistle, and harpsichord. Other songs, like "Christmas Wish" and "Christmas in the ShrimpBoats," offer a loving tribute to the undimmed spirit of those folks obliged to work through the holidays. Still others, such as "Caroling On," "When the CarolsBegan," and the title track, celebrate the act of singing itself, especially the kind that makes the season so festive and bright.
As befits a folk act from the Atlantic shores of Nova Scotia, "One Storm From Home" the first single, is a gorgeous seafaring ballad, so timeless it sounds like it's been around forever. The quiet verses and rousing choruses of its captivating melody ride the duo's close harmonies, well-rooted piano, and earthy accordion fills, to create a homeward-bound anthem that's worthy of comparison to the immortal Stan Rogers' "Mary Ellen Carter."
Naming The Twins In Concert 2018:
Nov 16 | Clark House Concerts | Chicago, Illinois
Nov 17 | Folk stage at WFMT | Chicago, Illinois
Nov 18 | Windy City House Concerts | Chicago, Illinois
Nov 20 | House Concert at John and Nicole's | Windsor, ON
Nov 23 | Free Times Cafe | Toronto, ON
Nov 24 | Hickory Hills Community Center – private concert | Tillsonburg, ON
Nov 25 | The Cuckoo's Nest Folk Club at Chaucer's Pub | London, ON
Nov 28 | Via Rail | Montreal to Halifax
Dec 1 | Osprey Performing Arts Center | Shelburne, NS
Dec 2 | Sip Café Yarmouth | Yarmouth, NS
Dec 4 | Horton Ridge Malt & Grain Co. | Hortonville, NS
Dec 5 | The Carleton Music Bar and Grill | Halifax, NS
Dec 6 | Holy Trinity Anglican Church | Bridgewater, NS
Dec 12 | Dawn Oman Art Gallery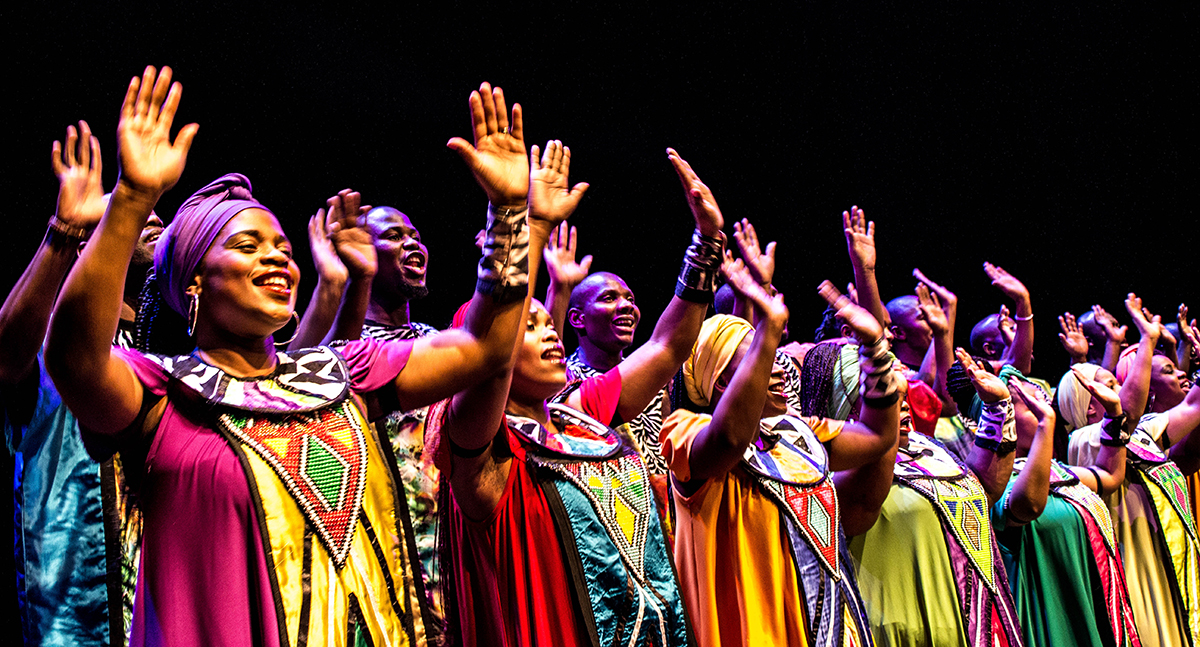 With a global rep as one of the most exciting groups in World Music, the acclaimed Soweto Gospel Choir returns to Toronto for two performances November 23 & 24 at the George Weston Recital Hall.
The multi-Grammy Award and Emmy- winning Soweto Gospel Choir are currently on a North American tour to support their most recent recording Freedom, a collection of freedom songs from South Africa and beyond, marking the Centennial of Nelson Mandela's birth. The Soweto Gospel Choir's universal message of love, unity and hope, along with its mesmerizing showmanship and awe-inspiring performances, has made believers of millions of fans around the world.
Since the Soweto Gospel Choir first emerged on the global music scene in 2002, it has received the kind of accolades most groups only dream of. They have earned two Grammy Awards, scored two #1 Billboard World Music Chart albums and have earned the distinction as the only South African music act to ever perform at the Oscars. The Soweto Gospel Choir has collaborated with such notable artists as Bono and U2, Peter Gabriel, Robert Plant, Aretha Franklin, Pharrell Williams, Stevie Wonder, and Kirk Franklin, among many others.
Don't sleep on this rare opportunity.
Read more about the Soweto Gospel Choir here: sowetogospelchoir.com/choir-biography/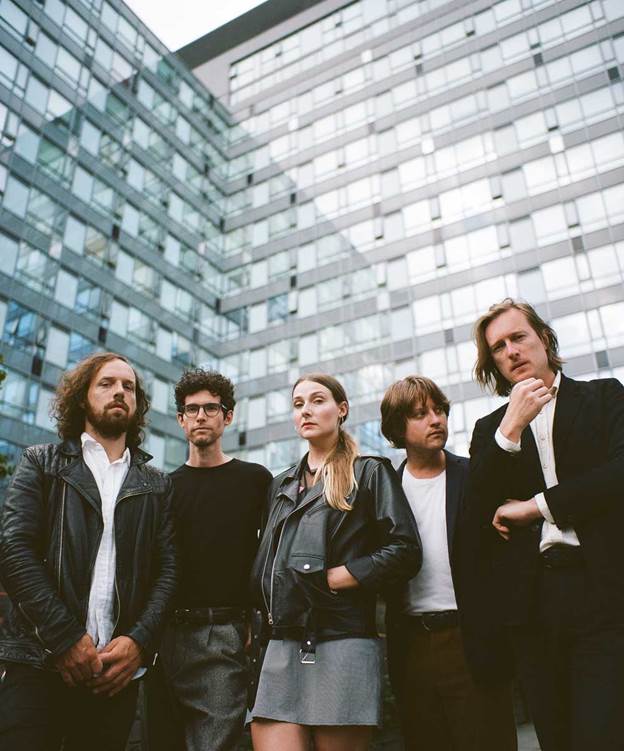 Fresh off the release of acclaimed new LP, Critical Hit, Yukon Blonde are pairing up with The Zolas for a run of dates across Canada this fall.
With four full length LPs to their name, including 2010's self-titled debut, 2012's Tiger Talk, and 2015's On Blonde, Vancouver psych-rock outfit Yukon Blonde have cemented their status as a Canadian powerhouse, earning comparisons to The Flaming Lips and Phoenix, delivering a welcomed throwback to the 1970's glory days of rock'n'roll. After linking up with producer Thom D'Arcy (Sheepdogs) and mixer Tony Hoffer (The Kooks, Beck, Air) for their new album Critical Hit, out now via Dine Alone Records, they have shown that Yukon Blonde is much more than just rock, incorporating elements of electronica and erratic pop with their familiar garage rock sound.
The 13-track album is a deeply personal proposition on dating in the digital age. The record channels the varying emotions experienced while navigating the sometimes treacherous waters of today; "It's sometimes tenuous, sometimes depressing, and sometimes jubilant. It's hard to do a song by song breakdown, because as much sarcasm and wit as there is on this record, there is some intensely private shit in the lyrics too, and sometimes the vibe is just more our obsession with synthesizers and drum machines, aesthetics over lyrics," says vocalist Jeff Innes.
Yukon Blonde Tour Dates
Nov 16 - Montreal, QC - Petit Campus *
Nov 17 – Ottawa, ON – Bronson Centre *
Nov 20 - Hamilton, ON - The Studio at Hamilton Place *
Nov 22 - Toronto, ON - Danforth Music Hall *
Nov 23 - London, ON - Rum Runners *
Nov 24 - Waterloo, ON - Maxwell's Concerts & Events *
Nov 25 - Chicago, IL - Schubas Tavern *
Nov 26 - Saint Paul, MN - Turf Club *
Nov 27 - Winnipeg, MB - Garrick Centre *
Nov 29 – Calgary, AB – Palace Theatre *
Nov 30 - Edmonton, AB - Station On Jasper *
Dec 2 - Red Deer, AB - Bo's Bar and Grill *
Dec 5 – Vancouver, BC – The Commodore Ballroom *
Dec 6 – Victoria, BC – The Capital Ballroom *
BITS'N'PIECES Birds of Bellwoods, a Toronto folk-rock crew is getting a lot of juice ahead of the release of debut cookie. Victoria, out Nov.9. The band has been getting some great attention over the years stemming from their super energetic and engaging live performances and some fine harmonizing too. Their music leans towards the anthemic and melodic, full of singalong-worthy hooks "A Year Ago" and they effortlessly blend genres throughout the album (more folky on songs like "My Heart Is Yours" and more indie-rock on tracks like the lead single, "Let You Go").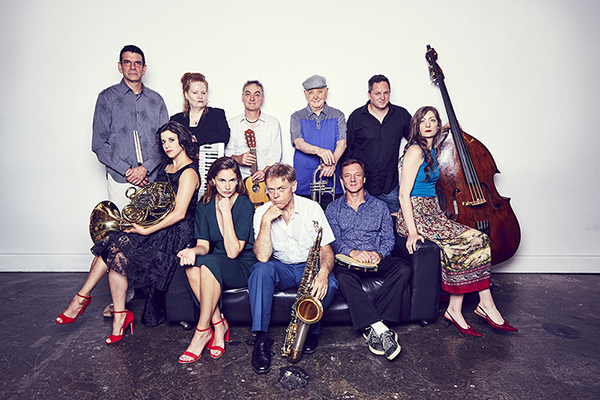 Young jazz gun John MacMurchy leads Art Of Breath, a group of 10 superb Toronto-based jazz musicians, on a musical journey with their upcoming album VOLUME 2. The album dropped November 9th (Flatcar Records), celebrated with a special concert on Nov.15th at Lula Lounge in Toronto. Volume 2 is now available wherever music is streamed or downloaded.
On the new album, MacMurchy masterfully weaves samba, bebop and fusion elements together in inventive arrangements - highly sophisticated, but always accessible. This rich musical tapestry is highlighted by breathtaking vocal and instrumental performances, to create a progressive, yet timeless, body of work. The album starts off with 'Calliope', a declaration of love set in a lush soundscape, featuring a gorgeous nylon guitar solo. Next is 'Meu Coraçao Canta', which translates from Portuguese as 'My Heart Sings' and describes the joy in writing for, and working with musicians and beautiful people. 'The Remains' is about the damage we do when we play with other people's affections in an effort to hide our own insecurity. 'Voice of America' is an anthemic and ominous musical criticism of American foreign policy.
It features Bruce Cassidy doing things on the EVI that apparently you're not supposed to be able to do. The organized chaos of 'WTF' is a response to both mass shootings and the vulgar chaos sown by the Trump administration. 'February Brings the Rain' features vocalist Jocelyn Barth with a one take, live off the floor, no overdubs performance of the famous Bobby Troup song. 'Slippery When Wet' explores the delight in sliding between time signatures. 'Autumn Brown and Blue' deals with being deeply in love with a friend as the days grow shorter and the light fades. This arrangement features Olivia Esther on horns and a vocally demanding interpretation handled with grace and depth by Jessica Lalonde.
The band features writer/arranger John MacMurchy on Saxophone, Clarinet and Flute, Jocelyn Barth and Jessica Lalonde on Vocals, Bruce Cassidy on EVI, Trumpet and Flugelhorn, Olivia Esther on French Horn, Dan Ionescu on Guitar, Stacie McGregor on Piano, Alan Hetherington on Percussion, Ross MacIntyre on Bass, and Daniel Barnes on Drums.
John MacMurchy has released four full-length records to critical acclaim and international airplay, including Art of Breath Volume One (2016), Silent Partner (2014), Outside The Ministry of Truth (2004) and Product '58 (1999). In between, he has worked with artists such as Guido Basso, Henry Mancini, Linda Ronstadt, Peter Appleyard, as well as being in demand as a sideman on the Toronto scene.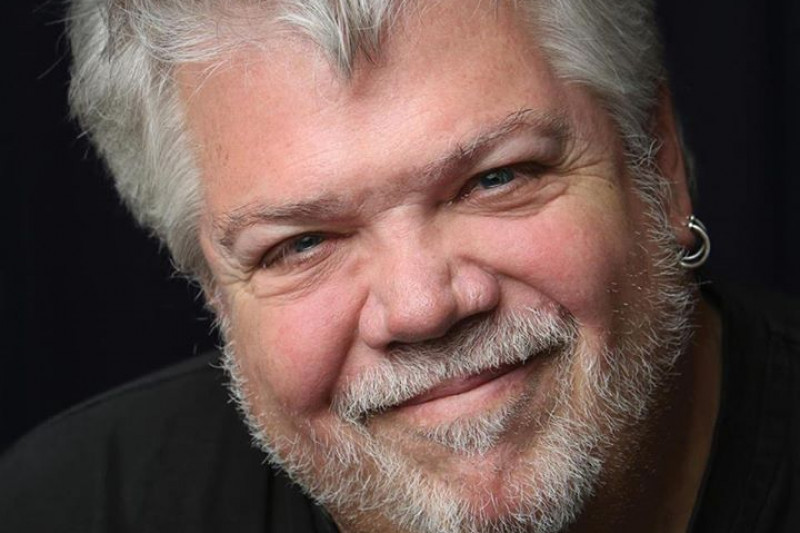 This November, Michael Wrycraft brings to Hugh's Room Live another incredible tribute to an icon that has influenced generations of musicians, writers and artists alike.
The Heart of Saturday Night celebrates the music of legendary singer-songwriter, Tom Waits, in all of his growling glory.
The night will feature an all-star cast composed of the city's leading vocalists and musicians, including Cécile Doo-Kingué, Paul Reddick, Manitoba Hal, 2ish, Tannis  Slimmon + Lewis Melville, Sarah Jane Scouten, and two other special guests TBA.
It all goes down Fri. Nov. 23 with an 8.30pm downbeat and a chance to wallow in the gritty wit and wisdom of a man described by Elton John as the "Jackson Pollock of Song."