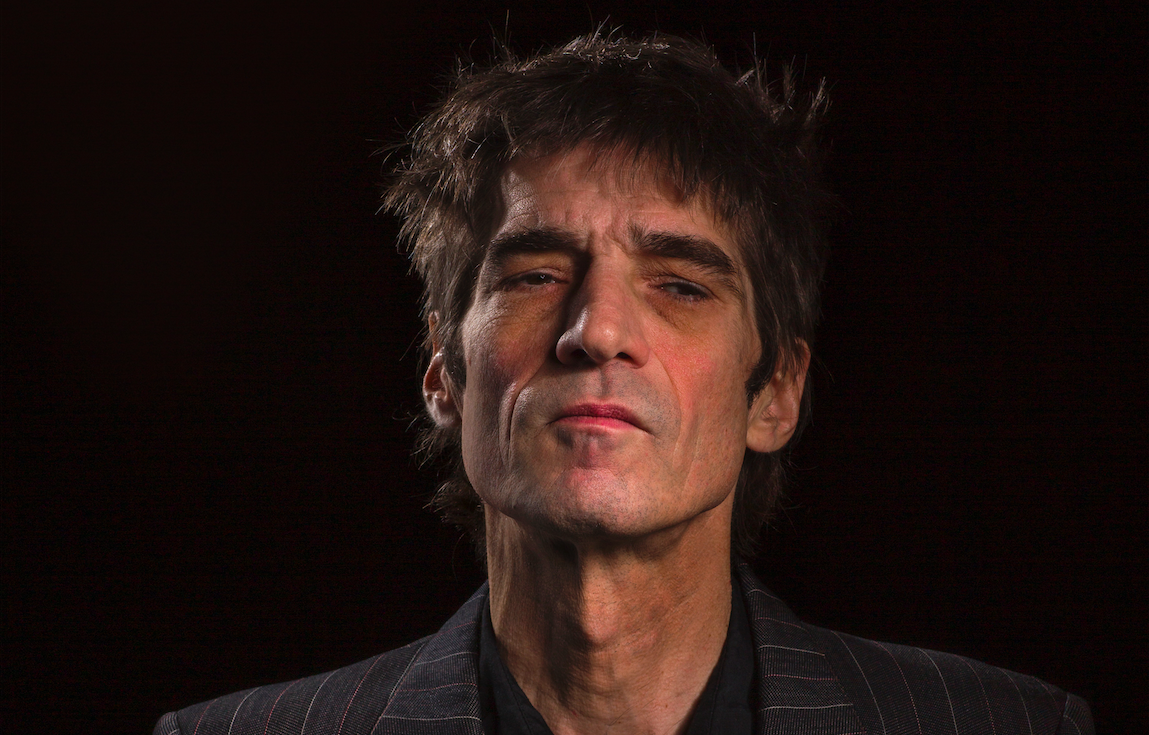 Fri Feb 07, 2020
Terrible thing to say about a punk icon I know but John Borra really has matured like a fine wine. Toronto singer/songwriter Borra releases Blue Wine, his first solo album since 2002, which finds the long-time pillar of the city's alternative music scene shifting back to recording under his own name after three albums with his band Rattlesnake Choir. The album's 11 tracks show strong form with his writing and performing powers; on one hand, it's exactly the kind of album you'd expect from one of the most influential figures within Toronto's roots-rock scene – raw, melodic, and bursting with heart and soul. On the other hand, Blue Wine displays maturity and lyrical sophistication of an experienced artist. 
Borra has been a part of nearly every significant musical movement in the city, from co-founding the notorious post-punk outfit A Neon Rome to a significant stint in Change Of Heart, to playing and recording with the likes of Ron Sexsmith, Serena Ryder, Blue Rodeo's Greg Keelor and others. These days he's best known as a troubadour, albeit one with a rebellious storytelling bent that stretches back to Hank Williams and other pioneering voices of folk and country music with spine and heart.
Borra put together a top-shelf band of woke players for Blue Wine anchored around Blue Rodeo keyboardist Mike Boguski, longtime collaborator Sam Ferrara and drummers Glenn Milchem, Cleave Anderson, Dani Nash and Tim Timlek. As well, Borra collaborated with award-winning poet Eva H.D. on three songs: "Machu Picchu," "The Wars" and "Hambre And Dolores." While these were the most recently written songs on Blue Wine, they perfectly complement Borra's own standout compositions, such as "Seven Days," "Tonight," and "Trace In The Wind," the last a tribute to Borra's friend, the late Canadian actress Tracy Wright.
Borra also tips his hat to Dani Nash, a Toronto indie scene mainstay, by covering her song "WayBack Home" while also revisiting his own musical roots with a version of the Velvet Underground's "Foggy Notion." The latter features a special guest appearance by Kevin Hearn of Barenaked Ladies, who also served as musical director of Lou Reed's band.
With genre labels becoming increasingly irrelevant, the diversity inherent to Borra's brand of folk and country hardly seems out of the ordinary. Instead, Blue Wine underscores how far ahead of the curve he has always been in terms of making country music with an inner-city edge.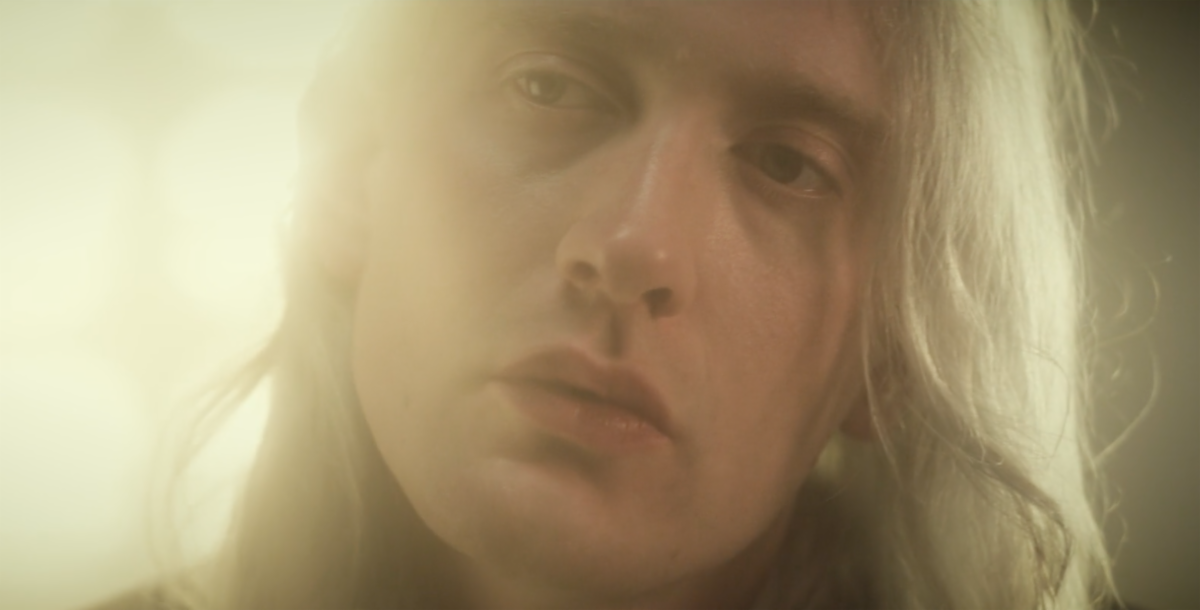 Soul folk soloist Honey Harper welcomes the new decade with a new song and accompanying visual. "Something Relative" is a haunting, melancholic ode to loss, depression and friendship. The video, which acts as a sparse, and powerful companion to the single, sees Honey Harper backlit and crooning to a sorely missed friend, the golden light behind him bouncing off of surreal elements including a piece of broken glass and raining glitter.  
Speaking on his inspiration behind the new single, Honey Harper shares, "This song is about my friend Zeb, someone who I both greatly admired and barely tolerated. He created a boxset of full-length records before the age of eighteen and once performed all of them locked in a cage. He was both inspiring and irritating. He would have hated this song but loved that it was about him."
"Something Relative" follows the announcement of Honey Harper's upcoming debut album Starmaker due March 6th on ATO Records. The album itself is primarily about the journey to create it, following his mysterious emergence with "Secret" from 2017's critically-acclaimed Universal Country EP. The new album's self-awareness is largely the result of Harper's inner monologues about his fear of failure, desire for success, and the toll that journey has taken on him and his loved ones. It's an attempt at honesty through the veil of a country-ish singer lost in the stars. With album appearances from Sébastian Tellier, Austra, and John Kirby, the contrast of the songs becomes even more apparent, mayne setting up Honey Harper apart to become the torch-bearer for a revitalized country sound.
Honey Harper, born William Fussell, grew up surrounded by country music in the heart of Georgia. He introduced himself to the country music world with his debut EP Universal Country in 2017, a genre-bending project pieced together over multiple years with deep ties to Harper's Georgia roots. The critically-acclaimed EP showcased a multi-faceted new vision of country music and harnessed its most beautiful elements from an outsider's perspective.
Honey Harper on Tour
3/24 - Paris, FR @ Hasard Ludique
3/25 - Brussels, BE @ Botanique
3/27 - Amsterdam, NL @ De Nieuwe Anita
3/29 - Copenhagen, DK @ Loppen
4/01 - London, UK @ The Lexington
4/03 - Las Vegas, NV @ Bunkhouse Saloon*
4/04 - Tucson, AZ @ 191 Toole*
4/05 - Phoenix, AZ @ Valley Bar*
4/06 - El Paso, TX @ Lowbrow Palace*
4/07 - Marfa, TX @ Lost Horse Saloon*
4/09 - Austin, TX @ Mohawk*
4/10 - San Antonio, TX @ Paper Tiger*
4/11 - Dallas, TX @ Club Dada*
4/13 - Memphis, TN @ The Hi Tone Cafe*
4/14 - Atlanta, GA @ Terminal West*
4/15 - Asheville, NC @ The Mothlight*
4/16 - Washington, D.C. @ Union Stage*
4/18 - New York, NY @ Bowery Ballroom*
4/20 - Boston, MA @ Brighton Music Hall*
8/20-8/23 - Brecon Beacons, WAL @ Green Man Festival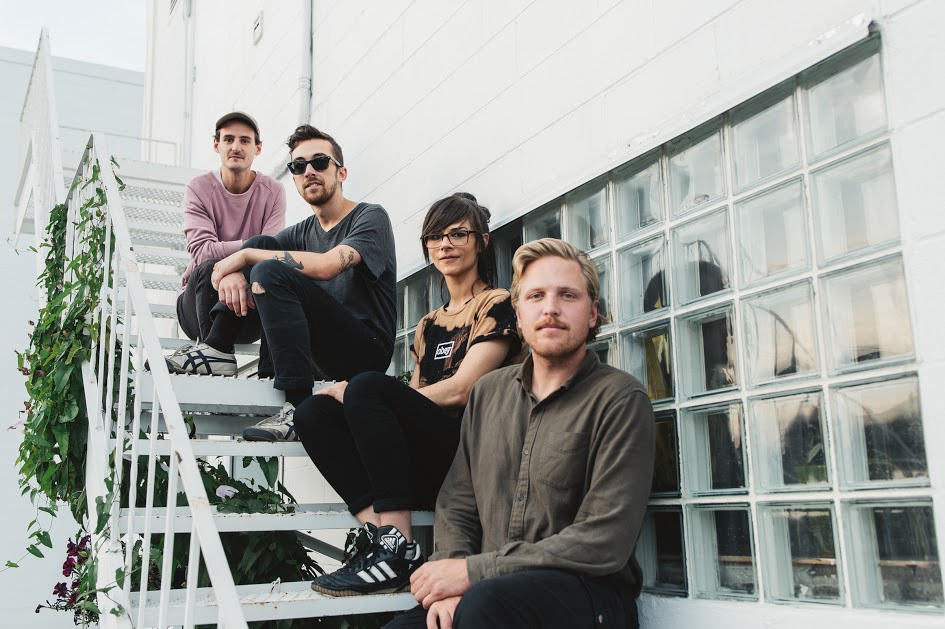 Quickly making themselves heard, Edmonton indie rock quartet, Nature Of, are excited to announce the release of their third full-length album The Mean February 21st, and just out is new single 'Behave'.
Nature Of teamed up with producer Marcus Paquin (The National, Arcade Fire) to record The Mean.  Paquin's production shines on the album's first 2 singles 'Middle Of The Morning' and 'You And Only'. He takes them to a place somewhere between your favourite song ever and a radio ear-worm. On 'Behave', Nature Of's honest persona and chill melodies are front and centre. The sparse yet expansive production allows the song to breathe which is fitting for a song about forgiveness.
"'Behave' is about letting go of the past and learning to forgive yourself," says Nature Of vocalist Steven Schneider."The older I get, the more I collect, good and bad. I know some of the things I carry need to be sent on their way in order to be the person I want to be."
After meeting through the skateboard community in their hometown of Edmonton, the band released their self-titled debut album in 2014 and 2nd album Cherish in 2017. Nature Of is poised to breakout with their upcoming release and has already been featured on CBC Music, the Edmonton Journal, and recently toured with Close Talker.
Nature Of's new single 'Behave' is available NOW on Spotify, Apple Music/iTunes, and other digital retailers and streaming services. For more information, please visit: natureofband.com
Nature Of is Steven Schneider - Lead Vocals/Guitar, Cole Switzer– Guitar, Kyla Rankine-Bass, Cam O'Neill– Drums.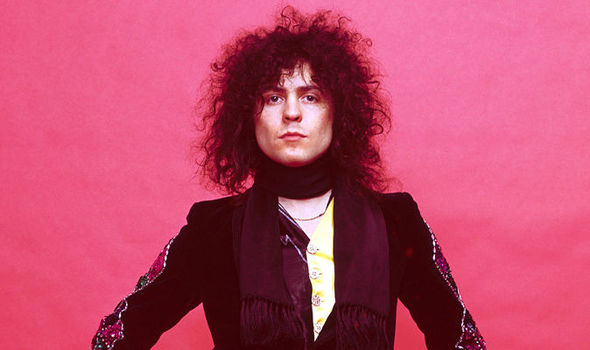 Sharp on the high heels of the induction of T. Rex into the Rock and Roll Hall of Fame, Rolan Bolan (son of Marc Bolan and singer Gloria Jones) has come forward with a family statement on the honour.
"It is truly executing for my father Marc Bolan and his bandmates to be inducted into The Rock & Roll Hall of Fame. It has taken some time, but his music has influenced musicians all around the world. From the powerful guitar riffs and mystical lyrics, their music embodied the rush of Beatle mania and the feeling to find the groove in your own beat. This will be a true honour and a chance to reach a new audience all around the world. Keep a little Marc in your heart," says Rolan Bolan.
A few months ago, Bolan presented his own take on '20th Century Boy' together with LA-based collective Beauty in Chaos and The Mission frontman Wayne Hussey, along with a fun-filled retro-inspired video, created by Industrialism Films and directed by Vicente Cordero.
The track appears on new Beauty in Chaos album 'Beauty Re-Envisioned' and is much more in the spirit of the original than the industrial-fueled version featuring Ministry's Al Jourgensen that appears on Beauty In Chaos's debut 'Finding Beauty in Chaos'.
Bolan explains his involvement in the project: "When Michael came to me about Beauty In Chaos and doing '20th Century Boy' , I first thought 'here we go again, another T. Rex cover, but once I heard the track and talked with him about the love and respect he has for my father's music it just made sense.  It was great timing for me as I was just beginning to get back into making music and we just clicked in the studio.  My Dad was so influential to so many, and at times it's been hard for me to understand what that really means.  I'm really proud of what we've done here and I believe he would be too."
Beauty In Chaos guitarist Michael Ciravolo weighs in thusly: "Most definitely, Marc was a BIG reason not only why but how I play guitar. He was a brilliant performer and an underrated guitarist. I think a lot of times, the award show things get it wrong. I like to think the RRHOF finally got it right here. There are plenty of artists already inducted that Marc greatly influenced. I am thrilled for Marc, the band and the Bolan family that is getting the deserved recognition. I feared it would just be an American popularity contest. For whatever reason, his popularity did not translate to the States. To hear someone think Power Station wrote 'Get It On' (Bang A Gong)' is a crime,"
"I know that would probably be no Bowie, Slade, and Mott The Hoople if not for Marc. This list is only the tip of the iceberg in my opinion. Getting to record '20th Century Boy' with Marc's son Rolan is certainly on my personal Top-10 great moments in my life. Having Rolan tell me he thought his dad would love the version and the video is still surreal."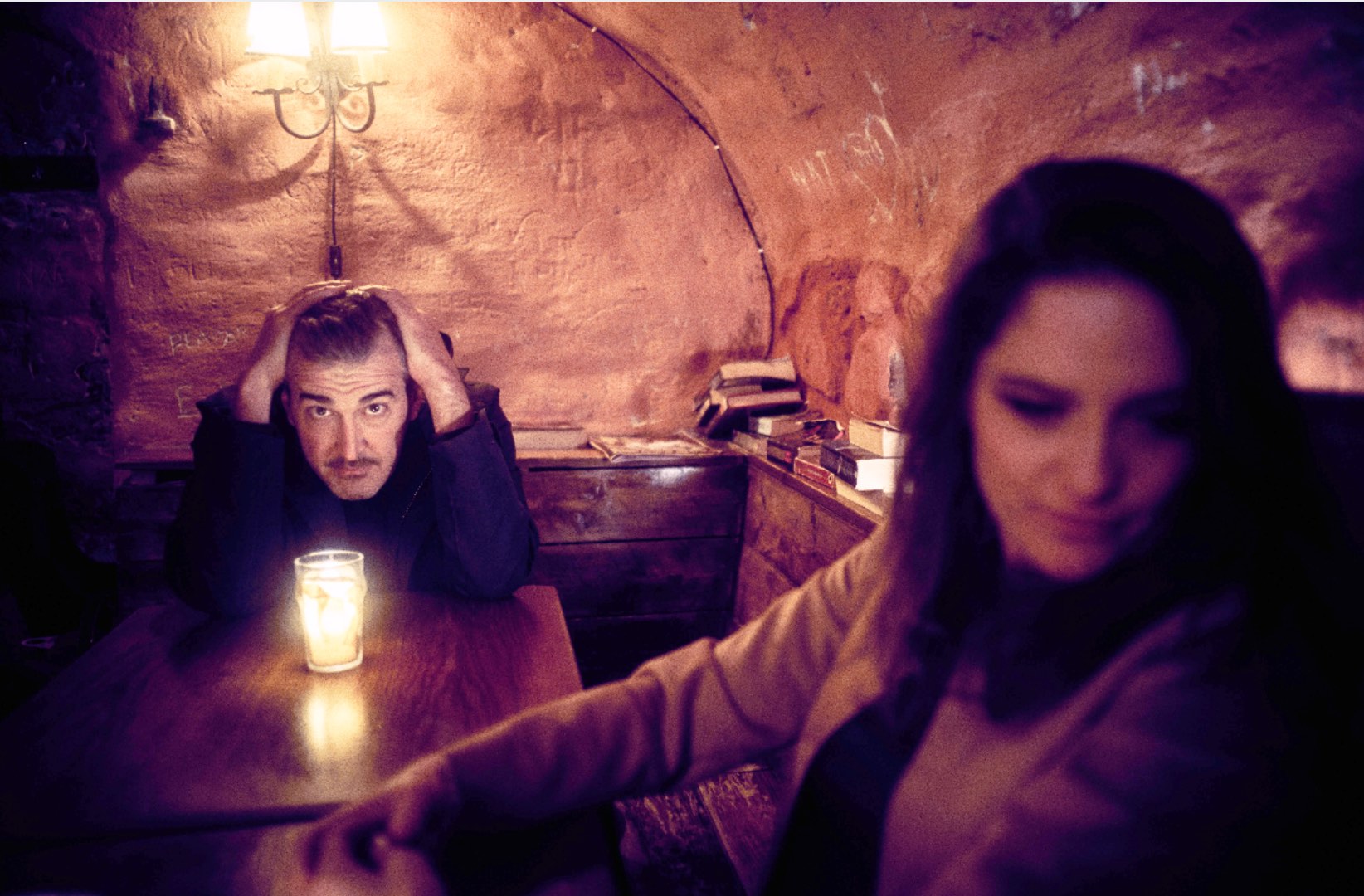 Dream pop with an indie edge from Swedish-Australian outfit Tiny Fighter arrives with new single 'Strangest Thing', the first taste of their debut album 'Going Home', out in Spring.
"Strangest Thing is a song about the propensity to excuse or downplay toxic behaviour within a relationship. What may seem to others on the outside to be irrational or unacceptable can be sometimes difficult to acknowledge or challenge when in the heat of a relationship with another person. This song is about those two competing perspectives," says vocalist Therese Karlsson.
Based in Stockholm, Tiny Fighter was formed after a chance meeting between Karlsson (a truck driver from Kalmar, Sweden) and Tim Spelman (a doctor from Melbourne, Australia). The two met in Stockholm in 2017 and began collaborating, offering an enticing mix of indie-rock and berserker chamber pop.
2019 saw the band's ongoing collaboration with multi-Grammy, Gold & Platinum Award producer Thomas 'Plec' Johansson, which also resulted in the 'Tell Me' EP (2019) and the 'Reworks' remix EP.
For the 'Going Home' LP, Johansson has them recording over 12 months in both Stockholm and at The Panic Room in Skövde, Sweden. The result is a compelling combination of the unabashed indie-pop of Tiny Fighter's earlier releases with deeper, darker arrangements that showcase the full range of Karlsson and Spelman's songwriting.
"Being the lead single from our debut album, we really wanted to up the ante on the production values. This is why working with Plec Johansson was such a perfect fit. We wanted to take Plec's experience working with some of the biggest names in metal and apply the same quality and precision in approach to an indie song. It's a hi-fi production with a lo-fi heart," says Spelman.
Tiny Fighter have grown from an artsy feel-good studio project into a live entity selling out tours and filling larger music venues, building a strong reputation for their stirring live performances and ability to mix catchy indie-pop with darker themes and arrangements.
Come Feb. 7, 'Strangest Thing' will be available across online stores like iTunes and streaming platforms such as Spotify. The full 'Going Home' EP will be released on March 27 and can be ordered directly from Tiny Fighter via Bandcamp.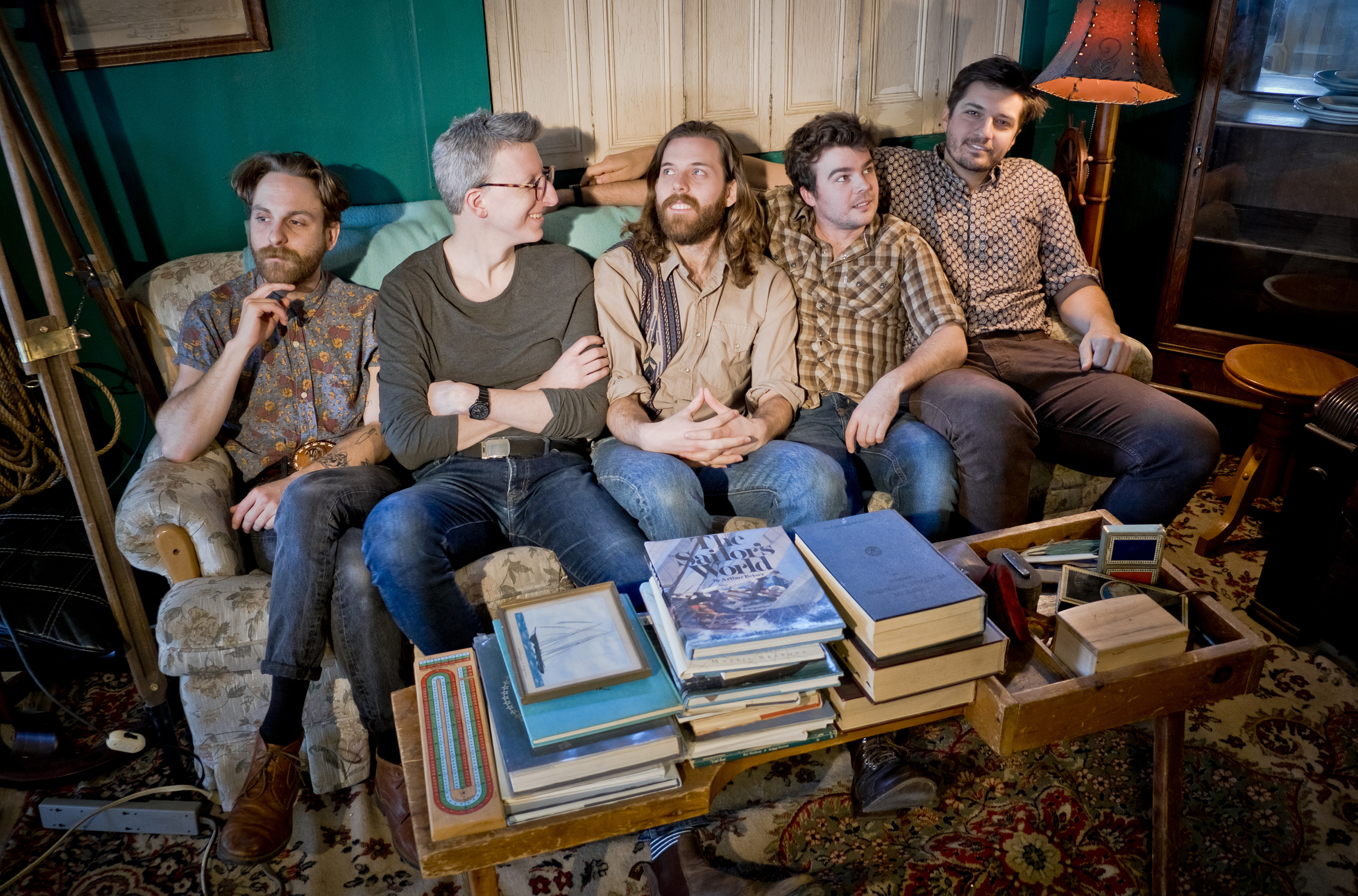 Brisk alt-country from Toronto based quintet Union Duke is exemplified on new single 'Left Behind.'
"Our brand new track, "Left Behind," is exactly what you think it is – a song about leaving things behind. We aimed to capture the feeling of loneliness and isolation that you can feel when you're far from the one(s) you love. It's about the distance often forced between us and the longing to be together again."
"The last of our four newest songs produced by Jeff Hazin, "Left Behind" is the only soft-ish sound of the music we've released over the last year. Once we got in the studio, we had the opportunity to explore some really cool ideas that are pretty new for us. It was a lot of fun building this tune and taking it from mellow and simmering to a driving banjo-driven sing-along. Plus… lap steel guitar played by our very own Rob McLaren!
Listen to "Left Behind" – https://www.youtube.com/watch?v=wOsbngDKNZ8  here and you'll agree this crew has a little something diff going on.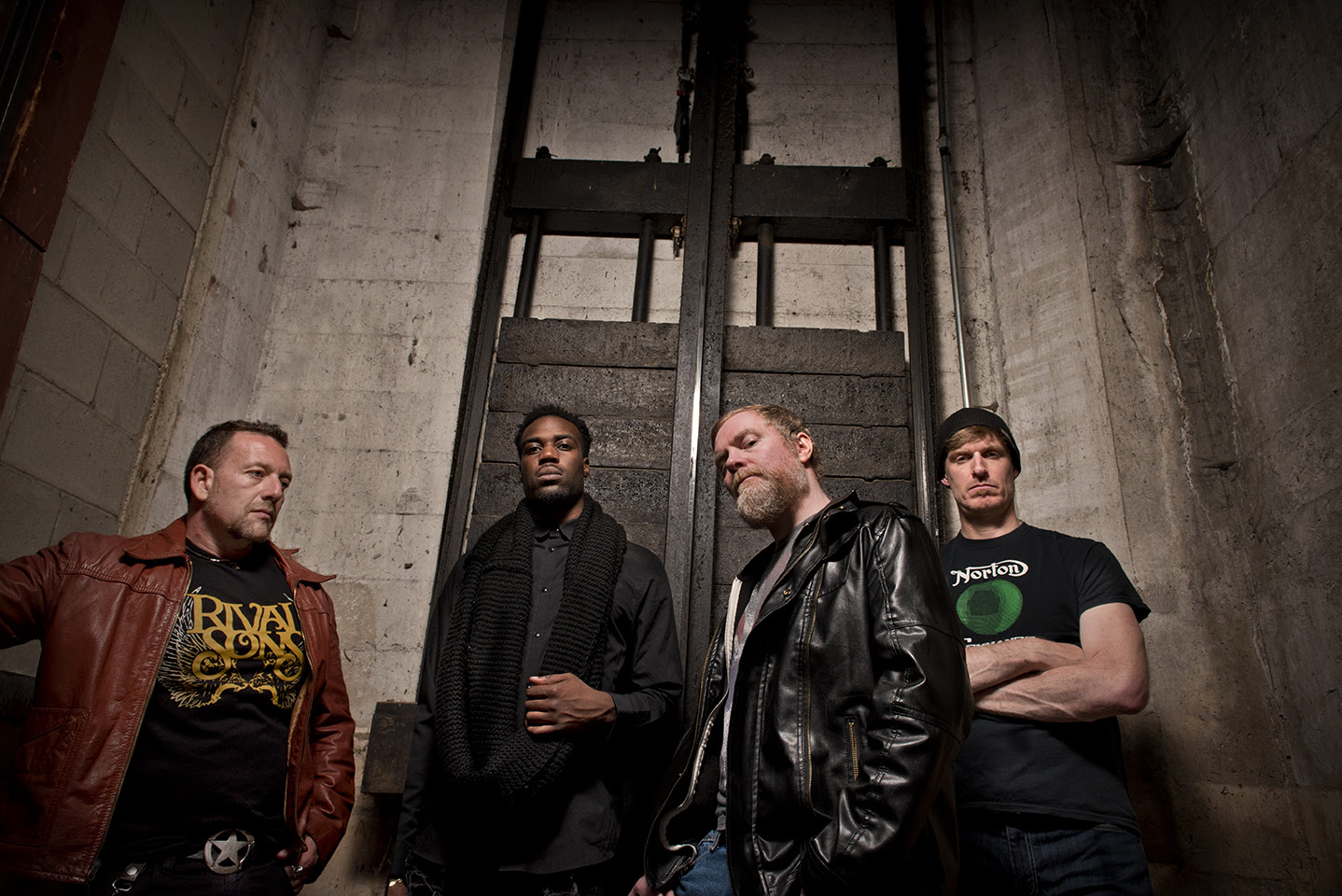 Two Car Train has released its debut single 'The Door' off the upcoming debut album 'Off TheRails'. The Western hard soul act is ecstatic to be able to share the music they have been working on feverishly since 2017. They explain that it is both new and innovative while holding on to familiar elements. It is explained like so.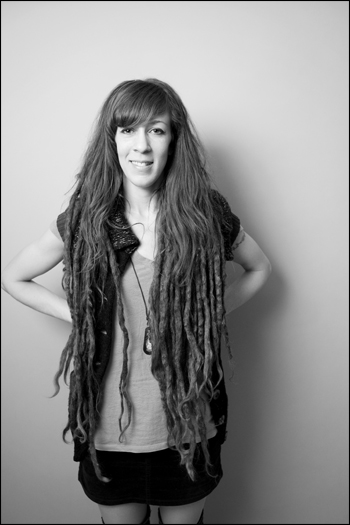 "The album will be well received because it's unlike anything out there right now yet, it has a familiar vibe that harkens back to the '70s, '80s, and '90s that takes the listener on a musical journey through which they can relate in a way that can't be put into words."
'The Door' is based on the indie film of the same name. In the movie, the protagonist has an affair with his neighbour. While that is happening, his daughter drowns in the pool. He discovers a way to go back in time and murders his old self. This grim tale is delivered in an indie rock manner by Two Car Train."
Two Car Train is hoping their album jumps the rails and makes crossover sparks in both the rock and indie markets. The album is expected March 2020 with a second single 'Away' to be released in February.
Listen to the single on YouTube: https://youtu.be/1P_bT-PoS8U
BITS'N'PIECES….Having toured more than one hundred cities worldwide in the last year, Russian-born USA-based cellist, composer and multilingual vocalist Ian Maksin, known for pushing boundaries of the cello well beyond its known scope and blending many genres together, is coming to Toronto, on February 12 to present his new album of all original music for cello. The album Siempre will include 9 tracks scored for multiple cellos, some with the addition of percussion. Ian Maksin & Zaria Band play Hugh's Room Live Tor. Wed, Feb. 12 Music 8.30 PM ….solid jazz duo of Peter Hill and Pat Smith at La RevoluciónTor.Tues, Feb 11, 7:00 PM….
Always engaging Jessica Stuart w/ Andrea Kuzmich at Tranzac Tor.Feb 13, 5:00 PM - 7:00 PM…Enigmatic Reuben & The Dark at Le Petit Campus Mont. Wed.Feb.12, 7 PM…Goth Canadiana from Hollow Coves at L'Astral Mont.Thurs.Feb.13 7 PM…Support live music. You know how to do this.