Fri Aug 31, 2018
Alt folkie Kalle Mattson is coming round with a new album, Youth .a coming-of-age record about innocence lost, promises denied, and the purgatory of one's mid-20s. When Mattson began writing the album, his motto was "folk is dead", but he still demoed all the songs, "just me and an acoustic guitar in my bedroom ...unique, I know," he says. While the songs may begin on the ol' six-string, the final tracks on Youth. see Mattson shifting the focus to keyboards and drum machines with help from producer Colin Munroe (Drake, Sky Ferreira).
WATCH AND SHARE THE ALBUM TEASER VIDEO HERE
Folk music is about storytelling, which is something Mattson knows well enough. "People latched on to my last album because there was a story," he says. "Writing in a box was exciting and interesting to me: here's a theme, so how far can you go with it, and how can you make it seem like a cohesive piece?" For Youth., he set out to write about his time growing up in Sault Ste. Marie, Ontario, a small border town between Great Lakes Superior and Huron. He credits "the Soo" with giving him ambition—to get the heck out of there.
He wanted to write about his friends who are still there, and about his generation who are now between adolescence and adulthood — the latter being a delayed concept in the modern world when few people yet feel confident on their life path by age 25. "It's about when dreams become regrets, all your friends become strangers when you don't have something binding everyone
together, like school," he says. "I thought about coming-of-age movies and novels, and couldn't think of many coming-of-age albums." That is, except for two of his all-time favorites: Bruce Springsteen's Born to Run and Darkness On The Edge Of Town.
Sonically, however, Youth. owes more to Springsteen's Tunnel of Love, with a lonely, ghostly timbre to the synths employed by Munroe — who also worked on Mattson's 2015 EP Avalanche, nominated for a Juno Award and the Polaris Music Prize. Munroe dressed up Mattson's acoustic demos and shared songwriting credit on tracks that are too catchy to be anything but pure pop music. Mixed by Noah Georgeson (Devendra Banhart, Joanna Newsom, Andy Shauf), Youth. is a studio record, says Mattson. "I wanted to give it a specific feeling and vibe, to create its own sonic world." Those early demos will be released as bonus material, as well as remixes of some tracks; there is also an entire version of Youth. made entirely with synths and drum machines, which was shelved. The proper album is a marriage of the songs' stark origins and Munroe's machinations.
WATCH THE 'FOLK IS DEAD' SESSION VIDEO FOR "KIDS ON THE RUN"
WATCH AND THE SHARE "KIDS ON THE RUN" OFFICIAL VIDEO HERE
TOUR DATES
Sep 19 - Winnipeg, MB - Park Theatre
Sep 20 - Regina, SK - The Exchange
Sep 21 - Red Deer, AB - The Vat
Sep 22 - Edmonton, AB - Temple
Sep 25 - Victoria, BC - Lucky Bar
Sep 26 - Vancouver, BC - Fox Theatre
Sep 27 - Kelowna, BC - Habitat
Sep 28 - Calgary, AB - Festival Hall
Sep 29 - Saskatoon, SK - Emmanuel Church
Oct 5 - Sault Ste. Marie, ON - Loplops
Oct 12 - Montreal, QC - Quai Des Brumes
Oct 13 - Quebec City, QC - L'Anti
Oct 23 - Kingston, ON - Grad Club
Oct 24 - Hamilton, ON - Mills Hardware
Oct 25 - St Catharines, ON - Warehouse
Oct 26 - Waterloo, ON - Starlite
Oct 27 - London, ON - Aeolian Hall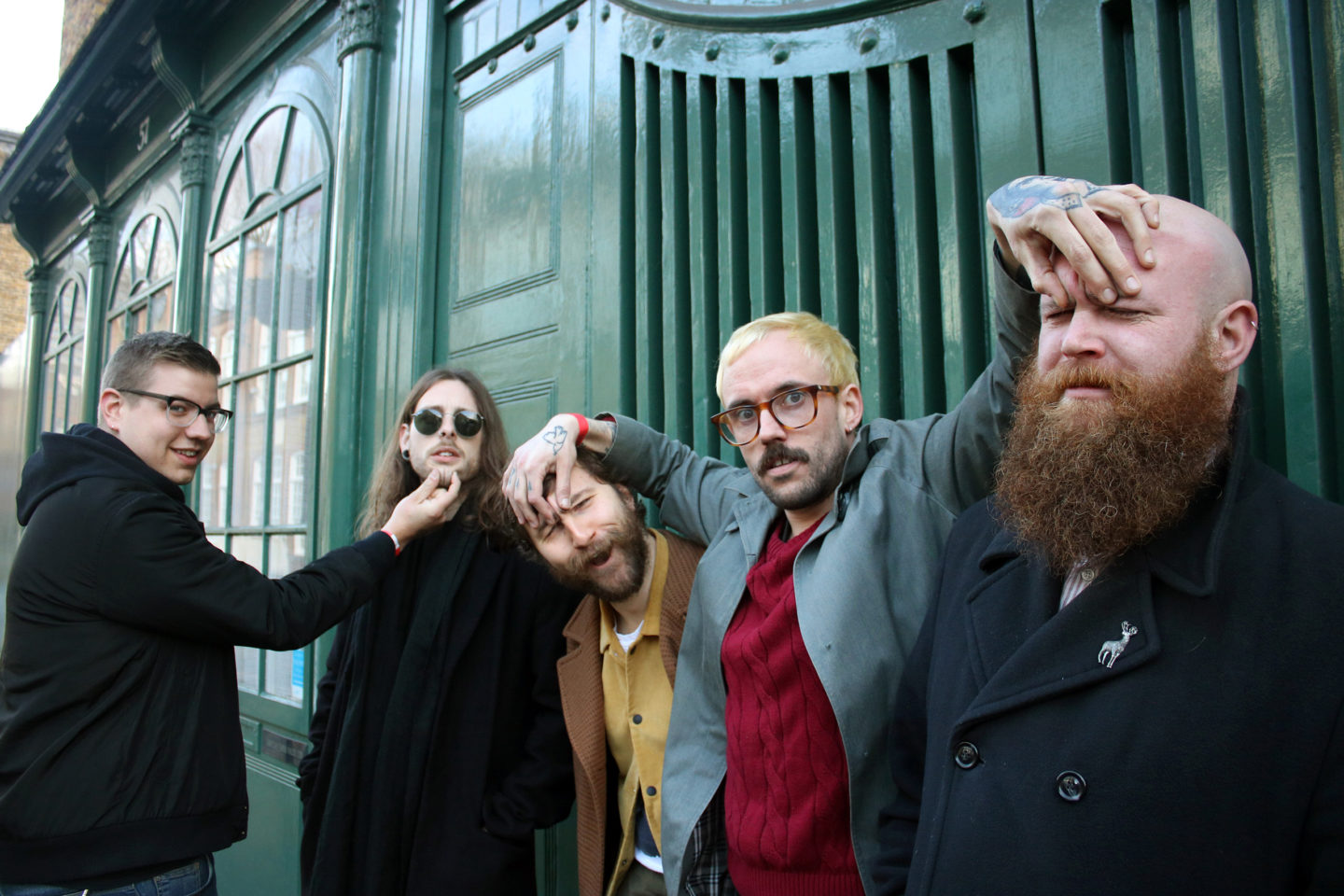 Bristol badass punks IDLES have a new song off their upcoming LP Joy as an Act of Resistance,' out 8/31 via Partisan. "Great" is a pro-immigration black comedy ("Islam didn't eat your hamster/change isn't a crime") as well as a scathing confrontation of the Brexit/Trump era.
The song's accompanied by a music video (dir. by Theo Watkins), listen + watch here and feel free to share: idles.lnk.to/great/youtube
Singer Joe Talbot says of the track: "Let us go forward with open minds and open hearts into that fuck off fire we've started. No blame, no hate. Just love."
Joy as an Act of Resistance bluntly addresses everything from toxic masculinity, immigration, racism, nationalism + more. The band are able to channel those weighty subjects though pure positivity and even biting humor. Stereogum praised, "IDLES seem to be the sort of band who transcend corniness by virtue of conviction and intensity. In their hands, clichés are more like blunt weapons."
Check these tracks to see what they get up to.
IDLES 2018 North American Tour:
Sep 14 - Chicago, IL - Lincoln Hall
Sep 16 - Columbus, OH - Ace of Cups
Sep 17 - Toronto, ON - Lee's Palace
Sep 18 - Montreal, QC - Theatre Fairmount
Sep 20 - Boston, MA - Brighton Music Hall
Sep 22 - Brooklyn, NY - Music Hall of Williamsburg *SOLD OUT
Sep 24 - Philadelphia, PA - First Unitarian Church
Sep 25 - Washington, DC - Rock & Roll Hotel
Sep 27 - Atlanta, GA - Masquerade
Sep 28 - Nashville, TN - The High Watt
Sep 29 - St. Louis, MO - Blueberry Hill Duck Room
Oct 1 - Denver, CO - Larimer Lounge
Oct 4 - Vancouver, BC - The Rickshaw Theatre
Oct 5 - Portland, OR - Doug Fir Lounge
Oct 6 - Seattle, WA - Sunset Tavern *SOLD OUT
Oct 8 - San Francisco, CA - The Independent
Oct 10 - Los Angeles, CA - Teragram Ballroom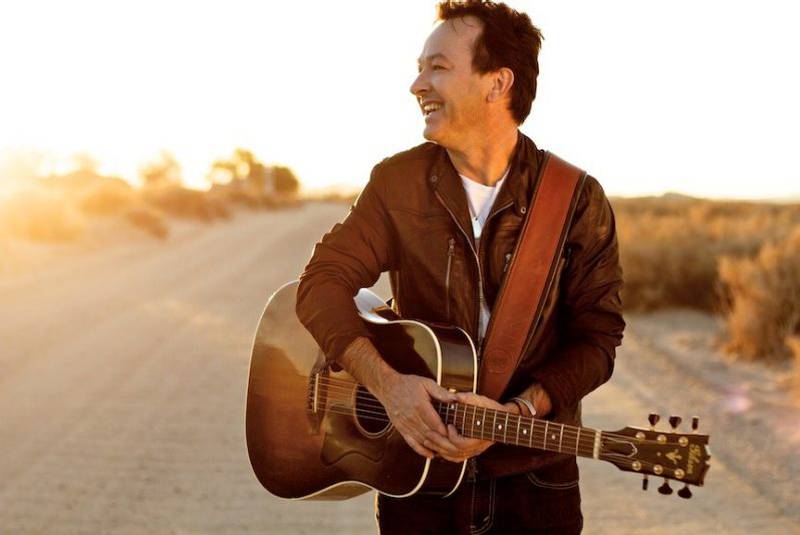 One of the true originals in Canadian music has moved from Nashville to Nova Scotia and is celebrating with music only he could make. Jimmy Rankin's new Moving East (out September 28, True North Records) is pure East Coast, a homecoming album featuring true stories, tall tales and bittersweet ballads, and the classic folk-rock sound that Rankin helped pioneer.
Just at a time when people are searching out authentic cultural voices, strong stories and well-crafted songs, Rankin has made an unapologetically East Coast folk-rock record, with a raw, unsentimental and current edge. "I'm putting the party back in the kitchen" quips Rankin.
It's called Moving East because that's exactly what Jimmy's done. He's moved back to Nova Scotia after seven years living and working in Nashville. Hooking up with fellow Nova Scotian Joel Plaskett as the producer, he's made an album appealing to young and old alike, with songs running the gamut from gritty pub tunes to soulful ballads all featuring great storytelling, and fine songwriting.
Says Rankin "With Moving East, I was trying to distill the fabric of Maritime culture into a musical collection replete with life's highs and lows, and breathe life into stories that capture a feeling, a moment in time, live off the floor and organic." It's an album full of classic Cape Breton storytelling, unashamedly celebrating his moving back, and making the music he loves.
Jimmy Rankin Tour
28-Sep-18 Oshawa, ON Regent Theatre
29-Sep-18 Cookstown, ON Ironhorse
2-Oct-18 Belleville, ON Empire Theatre
3-Oct-18 London, ON Aeolian Hall
4-Oct-18 Toronto, ON Great Hall
5-Oct-18 Hamilton, ON The Studio
6-Oct-18 Burnstown, ON Neat Café
9-Oct-18 Winnipeg, MB West End Cultural Centre
10-Oct-18 Regina, SK Casino Regina
11-Oct-18 Saskatoon, SK Bassment
12-Oct-18 Fort Sask, AB Shell Theatre
14-22 Oct-18 Northwest Territories Various Venues
26-Oct-18 Red Deer, AB The Elks Lodge
28-29 Oct-18 Calgary, AB Ironwood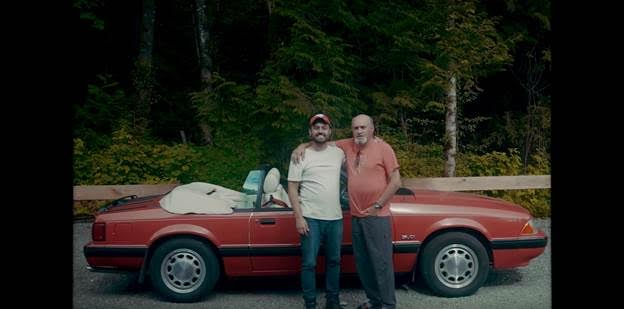 "This place sucks." "Who's this Beyonce?" "Pull over, I have to cut a key." These are just some of the quotes from Larry in his son Mike Edel's new video for "Go With You".
"We filmed the music video with one of the people that's been through everything with me in life, the best guy I know, my dad Larry," says Mike. "I showed up unannounced and spent a day with him. We went bowling, to the bookstore, cut a key, and ate pizza. I am still not sure if he knows we made the music video."
WATCH AND SHARE "GO WITH YOU" HERE
An optimistic indie-pop anthem for 2018's dwindling days of summer and beyond, produced by Chris Walla (Death Cab For Cutie), "Go With You" is about "change and vectoring forward into the unknown without regret," says Mike. The two began working together after Edel sent some demos to Walla, who was living north of the arctic circle in Norway.
Edel's music has been streamed 2 million times across major platforms, is in rotation on CBC Music, AAA Radio across the United States, and on Sirius XM's The Loft. In the past few years he's played hundreds of shows including Rifflandia Festival, Vancouver Folk Festival, Regina Folk Festival, Victoria International Jazz Festival, and Upstream Music Festival, having shared the stage with Serena Ryder, Foy Vance, Said The Whale, and Josh Garrels.
Splitting his time between Seattle and the mountains of British Columbia, Edel is looking forward to hitting the road with new music and will be touring across North America in the coming months.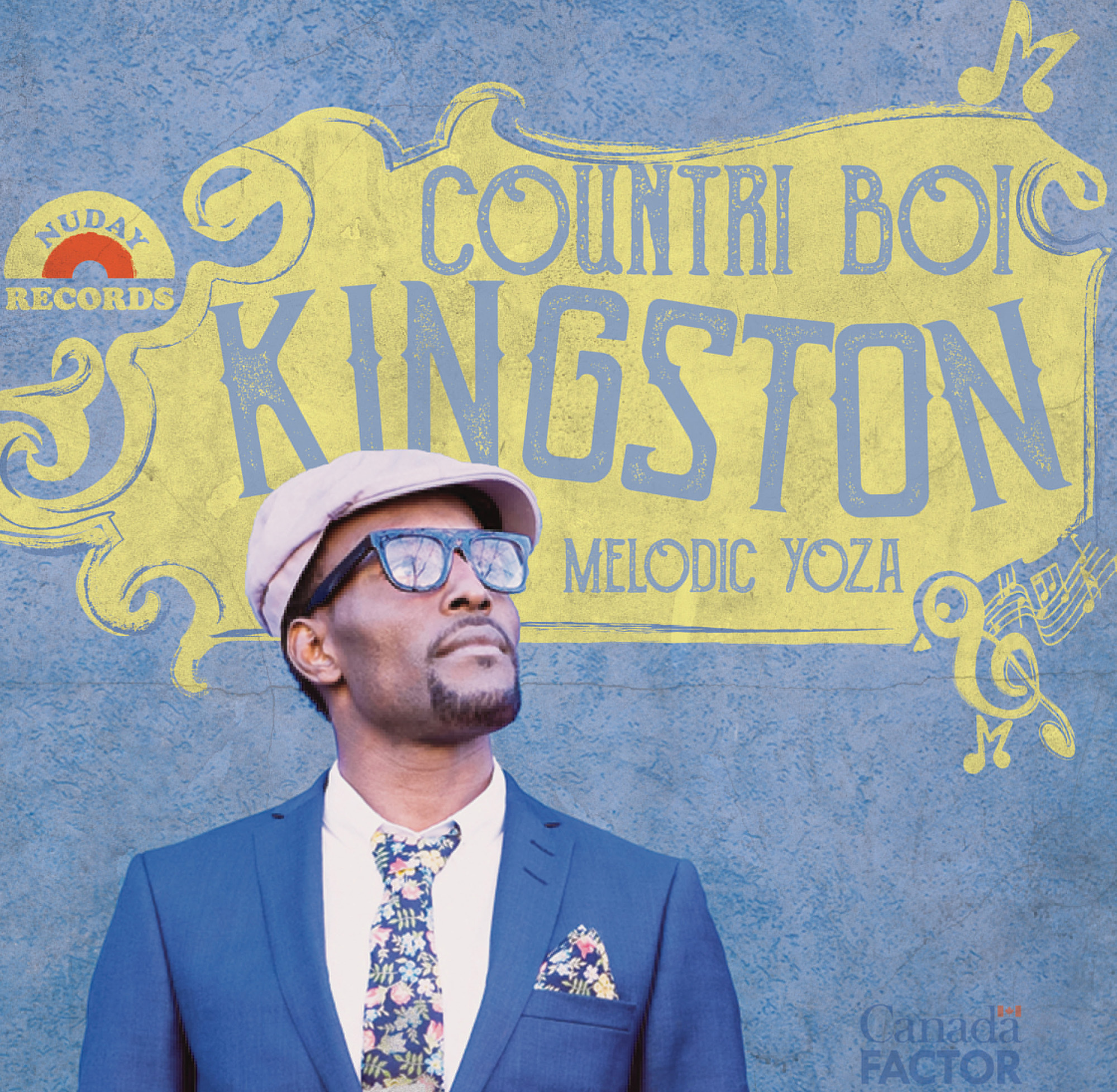 It's still summer, so fitting time to intro reggae-soul fusion artist Melodic Yoza and the release of his newest single "Hey Yoz". Produced by Keylow Jules, the new track includes seamlessly woven elements of reggae, soul, dancehall and pop that showcase the artist's unique, blended sound. "Hey Yoz" combines the feel-good beat of traditional reggae with Melodic Yoza's one-of-a-kind style, infectious chants, and heartfelt lyrics. The track comes off his highly anticipated album "Countri Boi Kingston", set to be released September 4. Melodic Yoza is also excited to announce the release of his music video for "Hey Yoz", which showcases his buoyant and welcoming persona, much of which is reflected in the single itself.
This is the artist's eighth single with previous tracks including, "Countri Boy Kingston", "Countri Bunkan" and "Ride on Natty" which have been featured on major productions such as MTV's Jersey Shore, On The Ice, CBC's Kim's Convenience and more. Melodic Yoza's newest single is available across major music platforms including iTunes, Spotify, Youtube, and more.
"Hey Yoz", fuses elements of reggae, soul and Yoza's own style for a uniquely contagious, feel-good track. The song not only represents Melodic Yoza in its entirety but also illustrates how the artist truly strives to connect with others.
."Yoza is a term I use interchangeably - to greet others, to introduce myself, or to say bye to someone. It was only fitting to draw people in with my catchphrase, and then invite them into my story and history as if I was having a true conversation with them," says Melodic Yoza. "I wanted this single to truly represent who I am - how I talk and how I interact with others on a daily basis. In the same breath, I also wanted to get personal with my listeners by telling a story that inspires others to be themselves and to keep striving for their personal best."
Known for his undeniable talent and on-stage energy, Melodic Yoza has opened for recognized artists such as Sean Paul (Toronto Reggae Festival), Prozzak, Tupac and Snoop Dogg (one of the opening acts in 1996), Scarface, Salt & Pepper, and Shabba Ranks. Since his days as a supporting performer, Melodic Yoza's solo career has flourished. He's been featured in numerous magazines including Maxim's Blender, Stuff, Vibe, Frank 151, and Jamaica Observer.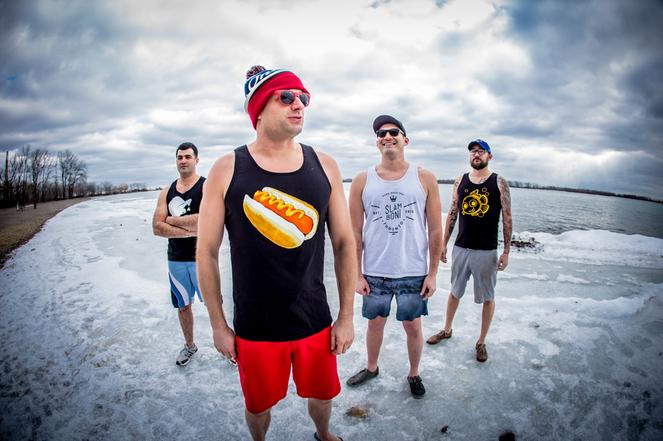 Just in time for Labour Day weekend, Toronto ska-punk band Slamboni are thrilled to release their perfect end of season jam, "Beers In The Fridge", recorded, mixed and co-produced by Ian Boddy at Pirate Studios. Comprised of bandmates Hazey (lead vocals, guitar, organ), Jeremiah (bass, backup vocals), Timmy (drums, backup vocals) and Ex (lead guitar); the band has cemented themselves in Canada's ska-punk scene for their incredible on-stage charisma, beach-party attitude, and instrumental prowess. Since forming in 2012, they've performed at venues including Horseshoe Tavern, The Mod Club and played at Canadian Music Week for 2017 and 2018. They've also played performances alongside bands including the Mad Caddies, the Darenots during their 2018 album release party, as well as Teenage Head's sold-out show at Horseshoe Tavern.
"Beers in The Fridge" is available at the usual outlets.
Apart from being every beer lovers new go-to anthem, "Beers In The Fridge" is a reggae-influenced tune with elements of ska, punk and hip-hop. Whether it takes you back to those cottage nights, sunsets around the campfire or good old backyard blowout, "Beers In The Fridge" is the perfect last hurrah as we edge towards the final weeks of summer.
"As quirky and fun as it may sound on the surface, 'Beers In The Fridge' is all about disconnecting from the noise and just having a good time with family and friends," says Hazey of Slamboni. "This song came about from just us guys jamming out in the studio together. It started with a bass riff that we all really liked, then we added some lyrics, gave the track more body and before we knew it, we had 'Beers In The Fridge'. It's a product of people coming together and we hope to have that effect on people who listen to it."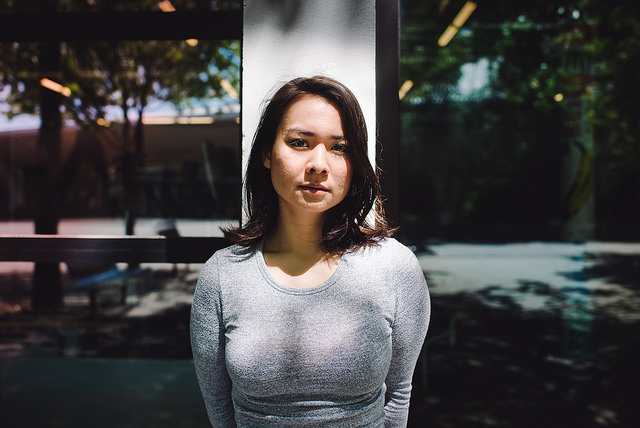 Since coming together, Slamboni's music has made the top 16 for HTZ-FM 97.7 Rock Search (Best new bands in Southern Ontario) and played on FM Radio across Canada, including 94.9 The Rock (GTA), HTZ-FM 97.7 (St. Catharines), 106.3 (Sarnia) and 13 College and Uni radio stations nationwide. They've gone on to perform at Canadian Music Week for two years in a row (2017, 2018), perform in London and Toronto's Ska Fest for 2017 and played at other notable venues including Toronto's Horseshoe Tavern and The Mod Club. Often referred to as an "all-inclusive beach resort in a band", Slamboni strives to bring the party and on-stage vigor wherever they go.
Fave art rock album this week is Be The Cowboy, from Japanese-American singer/songwriter Mitski. Abandoning the experimental garage rock which powered the last two albums, this one careens through disco, shiny pop, shoegaze and very correct country on "Lonesome Love."
Themed on loneliness and desire in all their manifestations, each of the 14 tracks tells its own story, which all come together in what's a very sneaky concept album. Giving it spine, sorrow and snarl, Mitski's got-it-covered vocals. Highlights round here," Geyser," "Remember My Name," "Two Slow Dancers" and the haunting "Nobody" on which she sings, "I've been big and small / Big and small and / Big and small again / And still nobody wants me / Still nobody wants me."