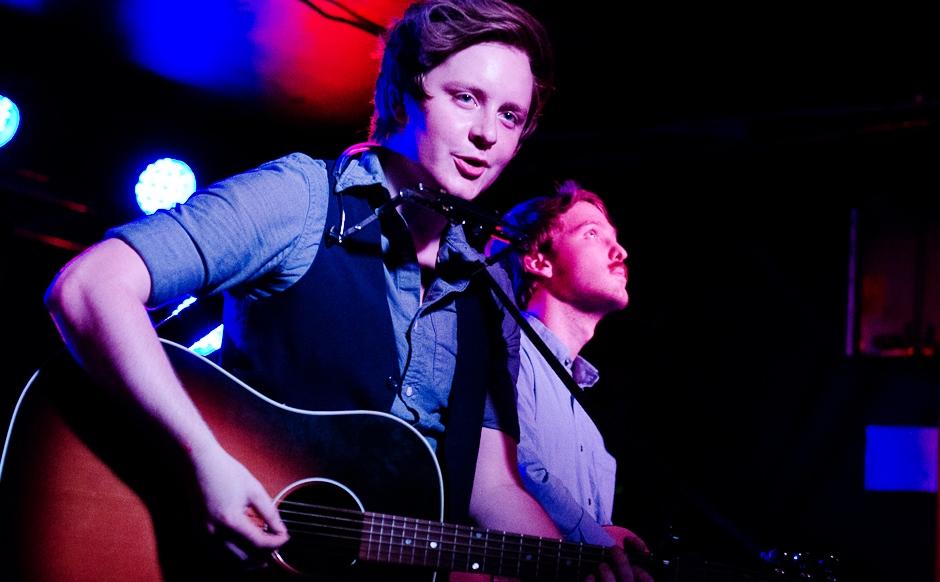 Fri Oct 30, 2015
Continuing on a string of fall tour dates that took him through the US and out to Canada's west coast, Kalle Mattson has added more stops, including Toronto, Ottawa, Guelph, Kingston, and Peterborough, before heading overseas. It's all in support of Mattson's latest mini-album, Avalanche, out now via HOME Music Co. Written over the course of March 2015 it picks up where the previous full length left off. Someday, The Moon Will Be Gold was released in 2014 to widespread critical acclaim, listed for the Polaris Music Prize and led to Mattson playing more than 160 shows across nine countries, including dates with Hozier. As a sneak peek at what Kalle Mattson and his band sound like live you can watch them perform "A Long Time Ago" live at Cherry Beach Studios, a song which Stereogum rates as "fearless in vulnerability." Mattson 's shared a new video for the title track, "Avalanche", via NPR's First Watch. That video, which pays homage to 35 of the songwriter's favourite album covers including Neil Young, Wilco, Elliot Smith, and Radiohead, has gone viral with over one hundred thousand views so far.
Tour dates:
Nov 5 - Ottawa - National Arts Centre
Nov 6 - Guelph - DSTRCT
Nov 7 - Fort Erie - Brimstone Brewing Company
Nov 12 - Toronto - The Rivoli
Nov 13 - Peterborough - Gordon Best Theatre *
Nov 14 - Kingston - The Grad Club *
*w/ Evening Hymns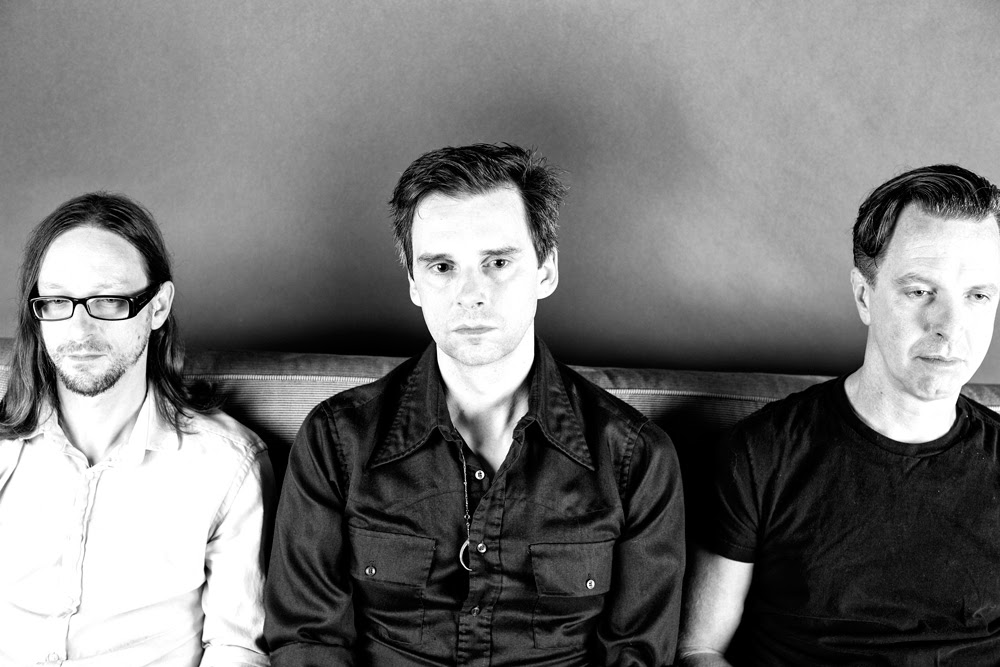 Hot on the heels of the release Con - Nervous Curtains' third full-length album, the group has unveiled a brand new video for the track White Flashes. It rates as one of the band's most ambitious efforts yet. The Dallas, TX post-punk synth rock trio Nervous Curtains formed in 2008 with Sean Kirkpatrick (vocals, keyboards), Ian Hamilton (keyboards) and Robert Anderson (drums). The band toured the US heavily behind 2012's Fake Infinity, playing hundreds of shows, large and small. The heavy touring sked made it difficult to write new material and having fulfilled their obligations by early 2014, the boys dialled it back to focus on writing, recording and producing its new material.
Nervous Curtains' third album, Con, finds the trio at their most raw and urgently aggressive. Sonically, the album explores the rhythmic tension between pulsing electronics and live drums while merging these elements into a blast of punk-infused energy. The band again worked with seasoned engineer Matthew Barnhart as well as This Will Destroy You's Alex Bhore and received some co-production perspective and guest vocal assistance from Pinkish Black's Daron Beck.
Thematically, Con explores the driving yet blinding power of belief. The word "conviction" appears repeatedly throughout these ten songs, but the dark eyes peering out from album's cover next to the title 'Con' create a more menacing context. Album opener, "How to Survive the End of Time," riffs on fraudulent doomsday prophets. In "Progress," Kirkpatrick warns, "Keep believing, but just remember that we're wrong at least half the time." Single "White Flashes" is a clash of cultural paranoia and ecstasy. Opening with the line, "I'm posing for my conviction," it references the manner in which people define themselves by belief systems and political leanings while simultaneously relaying signifiers of the modern surveillance state. "City of Hate" is an ode to the band's home of Dallas, Texas. The track is embedded with a tongue-in-cheek hyperbole, but that is countered by a sincere desire to transcend the violence of the city's history and to acquire a sense of belonging.
Con is a singular listening experience that sounds like nothing else being made today. Nervous Curtains invites you to be converted…to be convicted…to keep believing, and you won't be wrong this time.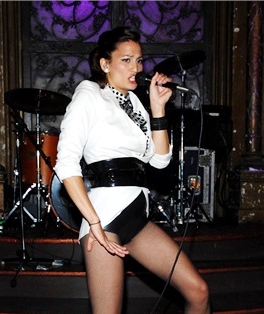 JUNO award-winning electro-pop band Dragonette has announced they will be embarking on a three-week tour across Canada this winter. The national tour kicks off at Corona Theatre in Montreal on November 27th, followed by shows in Waterloo and Toronto. In December, the band will head west, with dates in Calgary, Vancouver, Victoria and more.
The upcoming dates follows the debut of Dragonette's recent single "Let The Night Fall," released earlier this year to critical acclaim. The instant hit was described as "a near-perfect summer jam" and "an absolute beauty" by Idolater, while Exclaim! hailed the single as "resplendent synth pop." Lead by enigmatic front woman Martina Sorbara, the band is just as vibrant in their live performances. Dragonette broke out with their international hit songs "Hello" with Martin Solveig and "Outlines" with Mike Mago, as well as their own hits "Let it Go," "I Get Around," "Live In This City" and "Fixin to Thrill."
They've toured with Major Lazer and Miike Snow, played to packed crowds at world-class festivals such as Coachella, and performed everywhere from France to Manila. Following their 2012 LP Bodyparts, the trio from Toronto are currently putting the finishing touches on their as-yet-untitled fourth album, and "Let The Night Fall" is the first taste of that work. An anthem to overnight euphoria informed by their appearances at numerous dance festivals, the song segues perfectly from their work with Dance Music's brightest lights into Dragonette's more complex pop world. The upcoming fourth album is expected for release in Spring 2016.
Tour Dates:
Nov. 27 - Corona Theatre, Montreal, QC
Nov. 28 - Maxwell's, Waterloo, ON
Nov. 29 - Danforth Music Hall, Toronto, ON
Dec. 05 - Pyramid, Winnipeg, MB
Dec. 06 - O'Brien's Centre, Saskatoon, SK
Dec. 08 - Starlite Room, Edmonton, AB
Dec. 09 - Marquee, Calgary AB
Dec. 11 - The Vogue, Vancouver, BC
Dec. 12 - Sugar, Victoria, BC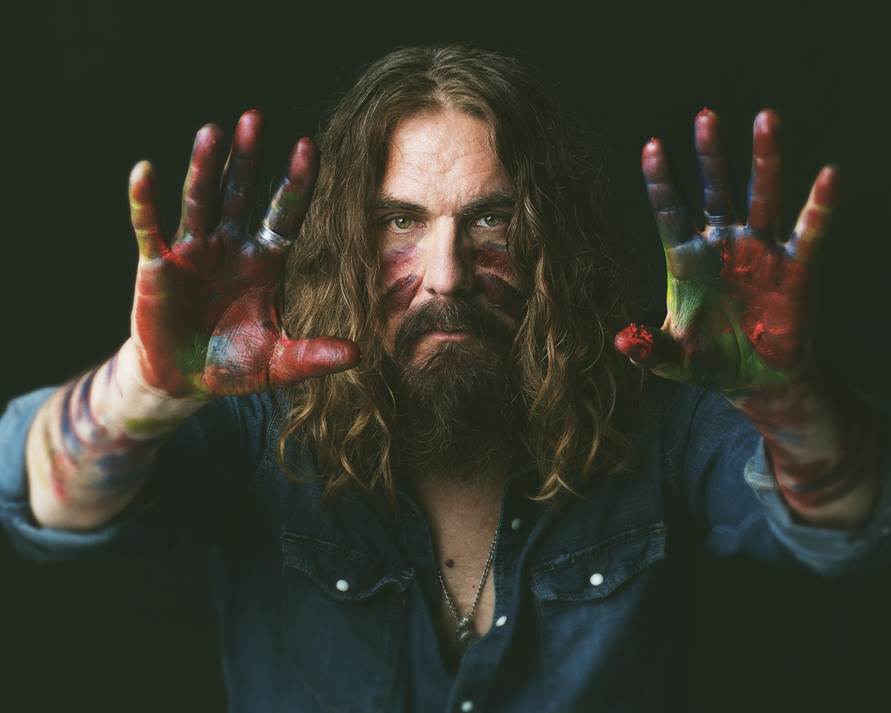 In 1997 Tom Wilson (aka, Lee Harvey Osmond) and filmmaker Jeth Weinrich partnered together to produce the Juno Award winning video for "Burned Out Car", tenderly illustrating the brutality of life on Vancouver's East Hastings Street. Today, after 19 years of following art on their own individual journeys, they are together again revealing their latest collaborative project, Where The Dirt Ends The Love Begins…, a trilogy of short films set to the music of Lee Harvey Osmond's latest album, Beautiful Scars.
Set in Mexico, the trilogy chronicles a series of dreams about the day to day to dust journey of love. Weinrich settles into the city and brings together a collection of characters, including law students, gang members, housewives, and street hustlers to fill out a seductive and sometimes bleak picture of what love brings to us and what love takes away. The faces of the characters in these films are the faces of love. The music from Beautiful Scars supplies the inspiration and adds to the vibrant story Weinrich tells with the film.
Lee Harvey Osmond Canadian tour dates continues this week with upcoming performances Sherwood Park, Saskatoon, Winnipeg, Calgary, Vancouver and more. Tom Wilson will also join the Art Of Time Ensemble in December in Toronto.
All three Lee Harvey Osmond albums (A Quiet Evil, The Folk Sinner, Beautiful Scars) have been listed for the Polaris Music Prize as well as Blackie And The Rodeo Kings' 2011 album Kings And Queens of which Wilson is a founding member and contributing songwriter. Wilson recently signed a deal with Random House for the publishing of his first book and visited CBC q to talk about it and to debut a new Miriam Toews-inspired song live in front of the award winning author and an international radio audience.
Produced by Michael Timmins (Cowboy Junkies) in the intimacy of his Toronto Roncesvalle studio, the humanity of Beautiful Scars is like the warmth of blood that rushes to the cut: a sudden alive jolt in the middle of peril and uncertainty; a suspension of possibility that anything can happen next. Redolent with swooning horns and guitars that bob and weave, Lee Harvey Osmond's voice - forever the hallmark of his sound which spans over three decades of work - sounds, here, like a warm hand to the forehead, an arm on the arm of the stricken, a comforting growl at the heart of a screaming world.
At once evoking Howlin' Wolf, Mike Scott and Roy Loney, Beautiful Scars bends and twists and stretches and squeezes Lee Harvey Osmond's deep baritone - the producer treating it as if caged in a transistor radio, bathed in echo from above, or sunk in the muck of distortion. The strength of the songs notwithstanding, Beautiful Scars is a fascinating vocal journey to rank among the great sonic Canadian records of our time.
Tour Dates:
Oct 24 – Whitby, ON - Live Act Theatre
Nov 5 – Sherwood Park, AB - Festival Place
Nov 6 – Saskatoon, SK - The Bassement
Nov 7 – Regina, SK - The Exchange
Nov 8 – Winnipeg, MB - The Park Theatre
Nov 10 - Lethbridge, AB, Geomatic Attic
Nov 12 – Lloydminster, AB - Vic Juba Theatre
Nov 13 – Calgary, AB - Festival Hall
Nov 14 – Canmore, AB, Communitea Cafe,
Nov 19 - Penticton, BC, Dream Cafe
Nov 21 - Vancouver, BC, Rio Theatre
Dec 4-5 - Toronto, ON - Art Of Time Ensemble - Harbourfront Centre
Dec 12 - Sarnia, ON - Paddy Flaherty's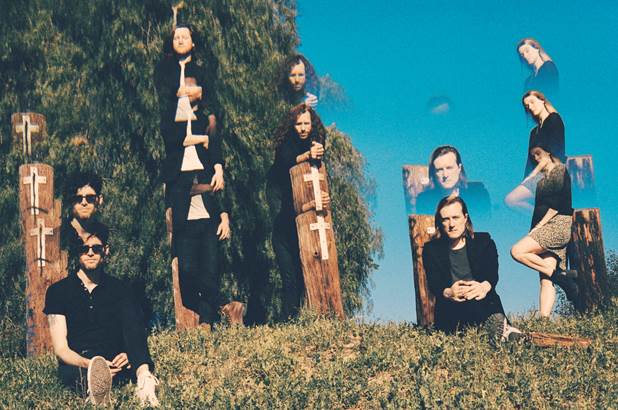 Somewhere between Fleet Foxes and Tame Impala lives Vancouver's Yukon Blonde. Revered for its transcendent live performances, the band spent most of September in Europe working the well-received third-full length album On Blonde. A change of underwear and a new set of strings and it's off to join up with Newfoundland's Hey Rosetta! for November North American tour dates that takes the five-piece from the California west coast to the Canadian east coast. North of the border stops will include theatre performances in Vancouver, Victoria, Edmonton, Calgary, Saskatoon, Winnipeg, London, Kitchener, Kingston, Toronto, Montreal, Saint John and Halifax.
Produced by Colin Stewart (Black Mountain, Dan Mangan, Sleepy Sun) and mixed by Tony Hoffer (M83, Beck, Foster the People, Air, Depeche Mode), On Blonde recalls the band's trademark hard-hitting choruses, highlighted by shimmering pop production. Yukon Blonde has emerged with an ambitious, fully realized psychedelic pop album. On Blonde brings the mastery of seamlessly crafted pop songs that has become expected of Yukon Blonde while experimenting with psychedelic, digital, and synthetic sounds. It is an album gazing wistfully away towards the more shadowy elements of pop production, soft synthesizers, thin punching bass lines, and saturated psychedelic guitar effects. The result is a dynamic, visceral, sonically dense record that stays incredibly accessible to the listener.
Tour Dates:
Nov 01 - Los Angeles, CA - Troubadour
Nov 02 - San Francisco, CA - Brick & Mortar
Nov 04 - Seattle, WA - The Crocodile
Nov 06 - Vancouver, BC - The Vogue
Nov 07 - Victoria, BC - McPherson Playhouse
Nov 09 - Edmonton, AB - Winspear
Nov 10 - Calgary, AB - Jack Singer
Nov 11 - Saskatoon, SK - The Broadway Theatre
Nov 12 - Winnipeg, MB - Garrick Centre
Nov 14 - Minneapolis, MN - Triple Rock
Nov 15 - Chicago, IL - Lincoln Hall
Nov 16 - London, ON - London Music Hall
Nov 17 - Kitchener, ON - Centre In The Square
Nov 19 - Kingston, ON - The Grand Theatre
Nov 20 - Toronto, ON - Massey Hall
Nov 21 - Montreal, QC - Corona Theatre
Nov 25 - Saint John, NB - The Kent Theatre
Nov 27 - Halifax, NS - Rebecca Cohn Auditorium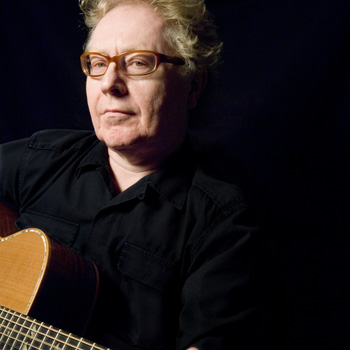 Fans of |Irish rock will be all over Hugh's Room Thursday Oct.29, when genre legend Paul Brady drops by to debut a new album. 'The Vicar Street Sessions Vol 1' (PRPCD128) is a not to be missed affair. This first volume of recordings from the now legendary month of Dublin shows in 2001 has 13 tracks with guests featuring in order of appearance, Mark Knopfler, Gavin Friday & Maurice Seezer, Sinéad O'Connor, Van Morrison, Bonnie Raitt, Curtis Stigers, Ronan Keating, Eleanor McEvoy, Mary Black, Maura O'Connell and Moya Brennan (aka Máire Ní Bhraonáin) plus four songs from Paul and his band.
Paul Brady, singer, songwriter and multi-instrumentalist is one of Ireland's most enduringly popular artists. Born and raised in Strabane, Northern Ireland, on the border with the Irish Republic, he was into a wide variety of music from an early age. A Fifties child, his first sounds the Swing, Jazz, Show tunes of his parents generation. Then 50's Rock 'n Roll, 60's pop and Motown, Blues, R'nB and Country and Western. Through all this ran the potent flavour of traditional Irish music and song. Learning to play the piano pretty much by ear, trial and error, his early heroes were Jerry Lee Lewis, Winifred Atwell and Fats Domino. By the age of eleven he had begun to play guitar, spending hours of his school holidays learning every tune the Shadows and The Ventures recorded, every lick Chuck Berry played. Mid-teens saw him take summer jobs playing piano and guitar in Bundoran, a seaside resort in nearby County Donegal. But it was around 1965 in Dublin, at college, that he began to develop as a singer and performer joining a succession of R'n B / Soul bands including The Inmates, The Kult and Rootzgroop , covering the songs of Ray Charles, James Brown, Junior Walker and blues legends like Muddy Waters, Howlin' Wolf and Chuck Berry.
The 60's in Dublin saw the renewal of interest in Irish traditional music and gave birth to the first wave of Irish ballad groups like The Clancy Brothers, The Dubliners, Sweeney's Men and The Johnstons. Soon Paul became swept up in this current and joined the latter band with whom he recorded seven albums. Moving with The Johnstons in Jan '69 to live in London and later in '72 to New York City, he returned to Dublin in 1974 to join Planxty, the premier Irish folk band of the early '70's. This was the band that was to launch the solo careers of Andy Irvine, Liam O' Flynn, Donal Lunny and Christy Moore. From '76 to '78 he played as a duo with Andy Irvine, a relationship which produced "Andy Irvine and Paul Brady", an album loved at the time and still sought after in CD form today.
Brady released "Hard Station" in 1981. Self-penned, the album lyrically reflected the personal changes he was undergoing and musically was a highly original reworking of his earlier influences. Irish folk music took a back seat for the time being. Those more traditional voices who would have preferred him to stay as he was were soon replaced by the voices of praise for what is now accepted as a classic of Irish rock.
The albums which followed, "True For You" (1983), "Back To The Centre" (1985), Primitive Dance(1987), "Trick Or Treat" (1991) and "Spirits Colliding" (1995) collectively established Paul as the pre-eminent Irish singer-songwriter of his generation. Touring extensively both as a solo performer and with his own band he has forged a reputation as a passionate and exciting performer and attracts a dedicated following worldwide.
In 2001, Paul formed his own record label, PeeBee Music. The first release was a CD "The Missing Liberty Tapes" featuring a live recording of a Paul Brady concert in Dublin in 1978, the tapes of which were lost for 23 years. This record, hailed as a classic by the Irish traditional music community, also features Andy Irvine, Donal Lunny, Liam O'Flynn, Matt Molloy, Paddy Glackin and Noel Hill.
In 2004 Paul recorded in Nashville, the result of which was the 2005 released album "Say What You Feel" an organic and fresh sounding record, mostly cut live and in one or two takes at most per song, this record has further enhanced his reputation as a songwriter and performing artist of the highest calibre.2010 saw Paul releasing his 14th solo album, "Hooba Dooba" to widespread acclaim, with Hot Press editor Niall Stokes saying 'This is by far Paul Brady's most assured and deepest album since the seminal Hard Station. But give it time: we may yet conclude that he has finally eclipsed that extraordinary record'. As the year drew to a close, the cherry on the cake was a concert in Belfast's Waterfront Theatre with the Ulster Orchestra as part of the 2010 Belfast Festival.
Paul Brady continues to push out the boundaries not only of his own talent but of Irish contemporary music in the new millennium. For details as to how to access his work please continue on your journey through the site.