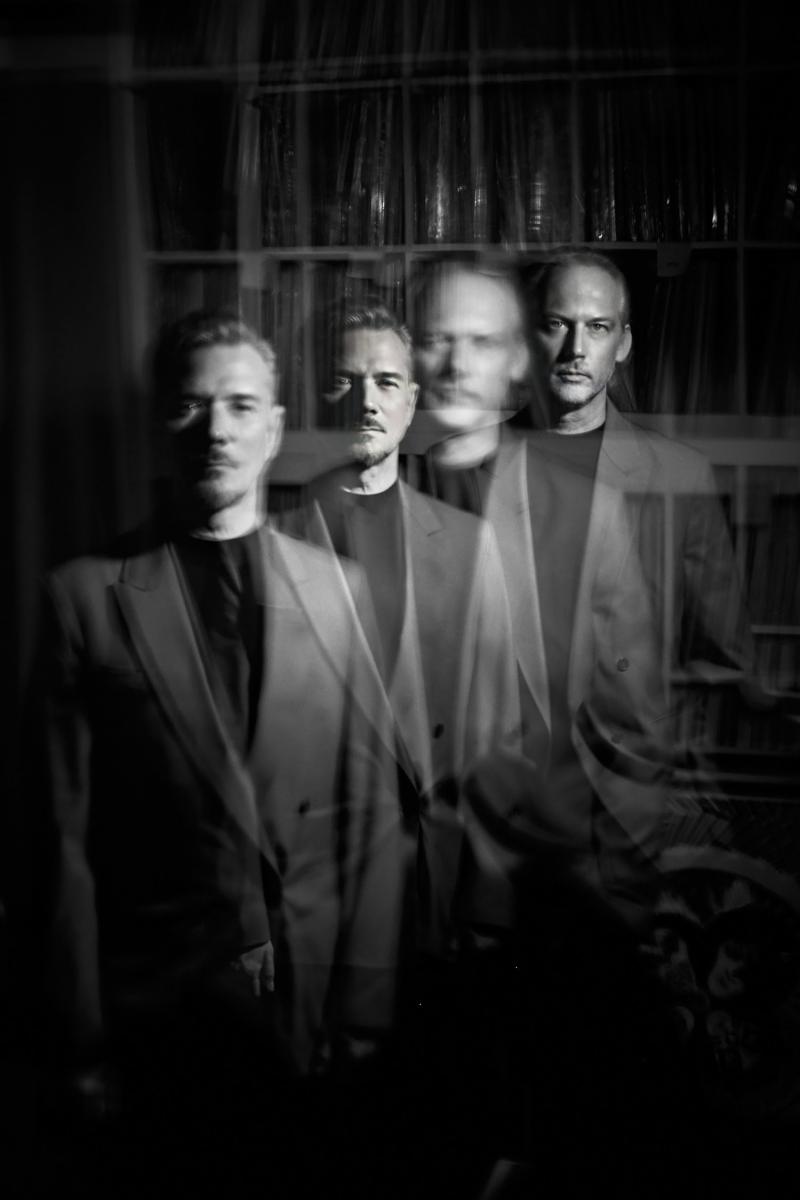 Fri Nov 06, 2020
This week we salute the venerable Yonge Street Mission. 381 Yonge St, Toronto 416-977-7259. Open Mon-Fri. 9-5.
The Davis Centre usually feeds 6-800 people a week with its grocery services. Because of COVID-19, chief executive Angie Peters said demand has skyrocketed and the food bank is now stretching to feed nearly twice as many. Between the heightened need and a reduction in fundraising, Ms. Peters said Yonge Street Mission needs an additional $400,000 to cover a budget deficit. She hopes government funding will help with some of the costs, but has also appealed to the public for donations.
A few hip hops away from Toronto, Viennese trip-hop duo Kruder & Dorfmeister released their latest single, 'Swallowed The Moon' on the 30th of October. The single is the third from their much anticipated album, 1995, set to drop 13th November via G-Stone Recordings. The album was mastered by the esteemed Bernie Grundman (Steely Dan, Michael Jackson, Dr. Dre) and is their first album in 22 years. Kruder & Dorfmeister discovered that time machines really do exist when they uncovered a box of DATs and an old DAT player was put back into service. Helplessly spun up into the smoky wormhole of 1995, the two found themselves deposited in a world just before The K&D Sessions and the duo's DJ-Kicks would come to rule the airwaves.
Watch 'Swallow The Moon'
Over the years since, the pair have sold millions of albums worldwide and have accumulated hundreds of thousands of plays across digital streaming platforms. 1995 will be available in double vinyl (180g, gatefold and download link included), CD digipack and on all digital platforms.
The duo of Kruder and Dorfmeister started making music together in the early 1990s. Their roots draw influence from hip hop, rare groove, dub and new wave, and their sound finds company alongside Massive Attack, Tricky and Thievery Corporation. Through the years, the two have engineered the successes of multiple projects including Tosca, Peace Orchestra and Voom: Voom, and official remixes for the likes of Depeche Mode, before making their return as Kruder & Dorfmeister,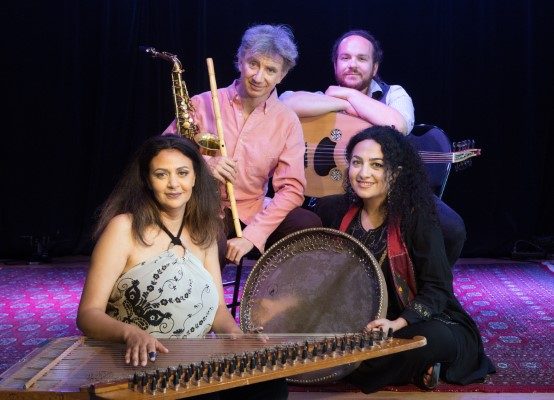 Like a dancer taking delicate steps through (K&D) time, 'Swallowed The Moon' is dreamily unhurried. Take a step backstage with the dancer, to where the drinks flow freely and a sense of wonder fills the air. Instead of overcomplicating their own work, the duo choose to distil each note, giving it the attention to develop into maturity before fading away. The final single to be released before the album, 'Swallowed The Moon' is like a fine whiskey - to be gently sipped at leisure, each note on the (sonic) pallet explored.
Toronto's world music group, and in Toronto you can say that with a straight face, Al Quhwa Ensemble are releasing their second single and accompanying video "The Rain / Il Matar" from their upcoming album African Routes, out November 27. The ensemble, from varied backgrounds are Egyptian-Canadian Mayaram Tollar on vocals, riqq (Arabic tambourine) and qanun (Arabic table harp); Canadian Ernie Tollar on wind instruments; Greek-Canadian Demetri PetSalakis on oud (Arabic fretless lute), and Iranian-Canadian Naghmeh Farahmand on Middle Eastern percussion.
Release date for the single and video is November 6 and will be available on Spotify, CD Baby, Apple Music / iTunes and all platforms where music is streamed or downloaded.
Since their break-out album The Coffee House in 2016, Al Qahwa Ensemble has performed original compositions, instrumental improvisations, as well as popular traditional Arabic repertoire – from hypnotic Sufi Devotional Love songs from the Arab world to popular folk songs, to classic Egyptian songs.
The second single "The Rain / Il Matar," from African Routes is the result of a collaboration between lyricist Tarek Ghaleb, Maryem Tollar, Debashis Sinha and Colin Couch. Propelled by an urgent vocal and the insistent, intricate 12/8 rhythmic pattern of the dumbek, it's an original song that tells the story of a sudden, brief storm across the land. The lyrics describe a beautiful sunny day, but in the distance the clouds are dark. All of a sudden, day turns into night and a violent rain storm hits. Then just as quickly as it comes, it passes and the sun comes out again.
Feel 'The Rain' here:
The opening track on African Routes is the first single "Marrakesh," and was inspired by the all-women group B'Net Marrakesh who performed on the Canadian Folk festival circuit the same summer as the Tollars' group performed. They sang a particular chant "Hey Hey Hey Hey," that Maryem couldn't get out of her head, even after the summer was long over. This song is the result.
The music for "Cairo / Al Qahira" was originally composed by Demetri Petsalakis, but he always imagined that Cairo-born Maryem would add lyrics to it – and in the end, she did, also inserting a little excerpt from an old Egyptian movie, Khally Balak Min ZouZou. All of the band members contribute especially strongly here, both to the music, and to the general merriment.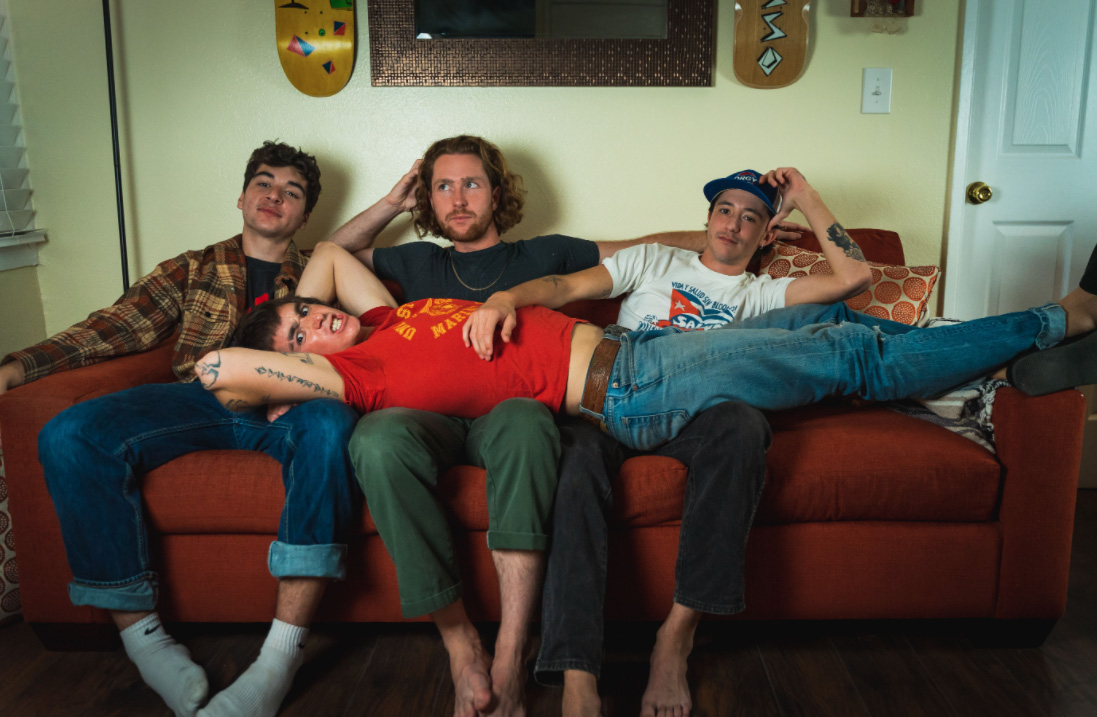 LA indie/funk/punk 4-piece Espresso has dropped a new single "Bottles "now streaming on digital platforms:
Stream the music video here:
The band has been active in the Echo Park/Silver Lake DIY scene and beyond since 2015, winning fans over at popular venues like The Smell, Highland Park's recently shut down Hi-Hat, and the Echo. Since forming, the band has played well over 200 shows from California's Coast to New York, and many places in between. While the pandemic has delayed future touring plans indefinitely, the members, Colin Martin, Dashel Dupuy, Alex Gutierrez-Kovner, and newly added Ardem Gourdikian, have been busy working on new material, which they plan to release in the weeks and months ahead.
Espresso sticks out like a beautiful sore thumb in the ever-monotonous music scene in Los Angeles. Binding together aspects of funk and punk music, Espresso provides nothing but raw energy and pure fun. Grooves are never shortcoming, thus the urge to dance takes control of the body, propelling the crowd together to form a sea of unity in motion.
With years of playing, touring, and recording under their belt, they've proven their dedication and relevance. Completely self-made, Espresso is ready to take themselves and their audience to the next level. Their influences include Talking Heads, The Doors, The Red Hot Chili Peppers, Sublime, and Funkadelic, diversifying their style, bringing out a rich quality of songwriting and musicianship and they execute with verve and love. These kids are alright.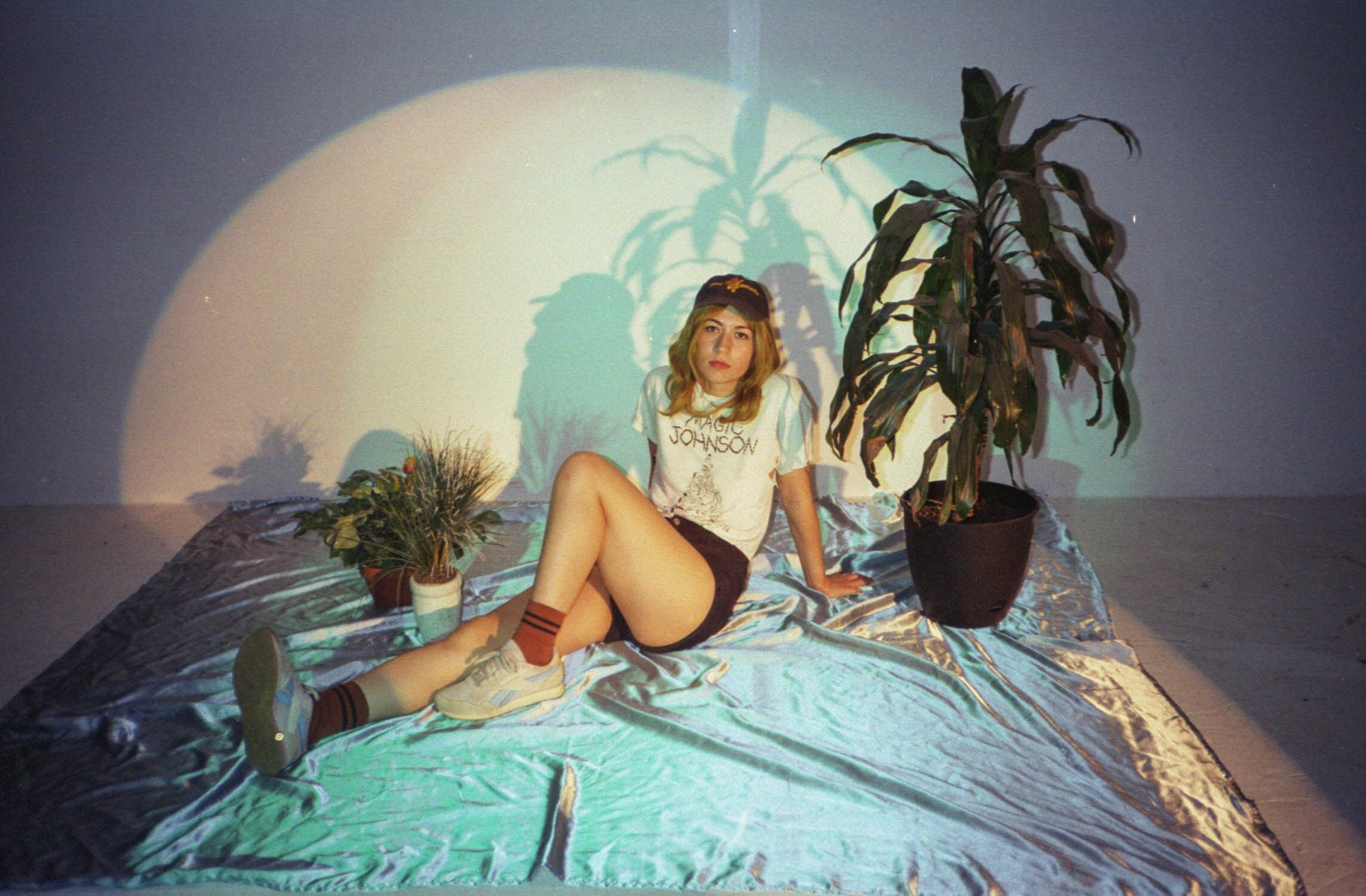 Portland is on fire for Floating Room, that being the nom de musique of Portland based multidisciplinary Uchinanchu American artist and DIY veteran Maya Stoner's music project. Their newest EP, Tired and True, was written by Stoner and recorded in the summer of 2019 amidst a backdrop of intense transition: She graduated art school, stepped down as president of Portland indie label Good Cheer Records, and wrested creative control of her band from an ex-boyfriend and former guitarist who liked My Bloody Valentine a little too much. Sounds like the next EP.
Lead single "Held Open Door" is a meditation on dimming innocence set to jagged guitar pyrotechnics a la Deerhunter and Television. "Freak Show" is a self-professed "pop hit" concerning Stoner's perceived pariahdom within Portland's blindingly white, furtively racist punk scene.
Check the sultry vocal on 'Held Open Door'
Tired and True is being released independently by Stoner digitally and on vinyl. It features contributions from Jon Scheid (Duck. Little Brother, Duck! Dreamdecay), Aaron Liu (Two Moons), Jared Ridabock (Anne, Hemingway), and Mo Troper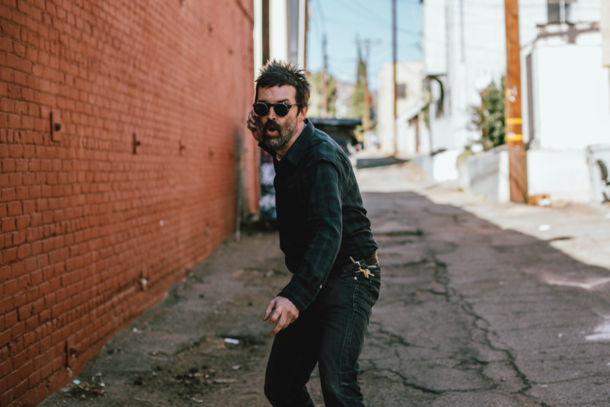 Another return by a veteran unit finds SoCal alt rock group Eels' highly anticipated new album Earth to Dora out now via E Works/[PIAS]. In celebration, the band is debuting new single "Anything For Boo" alongside a lyric video.
Check it.
Recorded at the band's Los Feliz, California studio, Earth to Dora is produced by band leader Mark Oliver Everett (a.k.a. E) and performed by E, Koool G Murder, The Chet and P-Boo.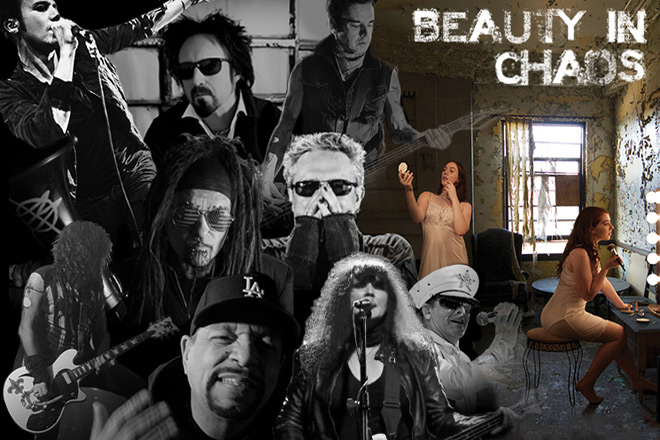 Speaking about the new record, E says, "These songs came about just before the pandemic hit and changed everything. I'm hoping they can be, maybe kind of soothing or something. To hear songs dealing with things we are dreaming about getting back to. Or maybe people are dealing with some of the topics right now as well. Just one song was done in the thick of the early pandemic days, 'Are We Alright Again,' which is kind of a quarantine daydream I desperately needed to have."
Include the surprise single releases "Baby Let's Make It Real" and "Who You Say You Are," as well as the most recent single "Are We Alright Again," Earth to Dora marks the 13th full length EELS album and first since 2018's The Deconstruction.
The ever-changing project of principal singer/songwriter E (Mark Oliver Everett), EELS have released 12 studio albums since their 1996 debut, Beautiful Freak. In 2008, E published his highly-acclaimed book Things the Grandchildren Should Know and starred in the award-winning Parallel Worlds, Parallel Lives documentary about the search to understand his quantum physicist father, Hugh Everett III.
Halloween brought the release of the new 'Out Of Chaos Comes...' album from LA-based supergroup Beauty In Chaos.  Similar to Gorillaz' approach to making music with a revolving cast of contributors, BIC curator Michael Ciravolo has once again formed a brilliant alternative rock and somewhat poppy creature. This fourth major release explores tracks originally released this summer on 'The Storm Before The Calm' LP, through the remix/rework kaleidoscopes of numerous artists and producers, including top tier producers Tim Palmer, John Fryer and Tyler Bates as well as members of The Cure, Marilyn Manson, Peter Murphy, The Wonder Stuff, and The Mission.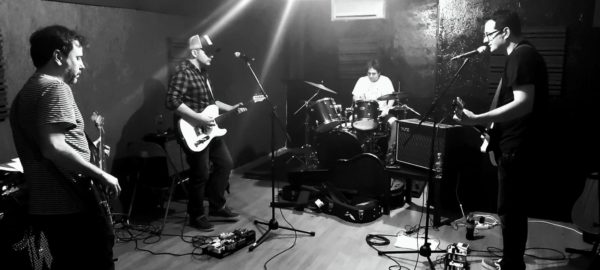 For the  second album from Madrid based The Boys With The Perpetual Nervousness, the range of influences are opened up, more American, more exuberant and present a powerful sound with arrangements that make us dream of better days. There are sonic references to Fountains Of Wayne, Matthew Sweet, Weezer, R.E.M., The Lemonheads and like that.
 Recorded separately, in two parts, without the two musicians sharing a studio, not even a city: Andrew his part in Edinburgh, at his rehearsal room, Gonzalo his, in San Sebastián, at Yon Vidaur's studios. Applying social distance before it was an obligation.
These songs so beautiful, so bright, so stimulating, this pop music of heavenly guitars, can only come from another life, from a life that might never return.
A life of stars and guitars under open skies and in the company of many merrymakers.  Welcome to "Songs from another Life", welcome back to the world of The Boys with the Perpetual Nervousness.
Check the Beatlesque 'Play On My Mind' here
TBWTPN are Andrew Taylor (Dropkick) and Gonzalo Marcos (El Palacio de Linares). "Songs From Another Life" was produced by Yon Vidaur at Muir. Mastered by Will Killingsworth at Dead Air.
Support Music. Wherever You Find It. Support your local food bank.