Fri May 19, 2017
The current offering from The Wilderness Of Manitoba, The Tin Shop EP is something of a changeup for the band. The layers of anthemic folk rock it's known for have been stripped back to reveal the heart of Will Whitwham's songwriting. Whitwham together with vocalist/guitarist Raven Shields will support the release with a string of tour dates throughout Spring with Jenny Berkel and Eamon McGrath.
Since its inception The Wilderness Of Manitoba has continued to grow and evolve with every new release. Throughout it all founding member Will Whitwham has left his imprint on each and every sound the band has produced - from the chamber folk debut, Hymns of Love and Spirits, to the cinematic indie pop of Between Colours.
Now the sole songwriter of the outfit, Whitwham has written and produced The Tin Shop EP which represents yet another chapter in the ever evolving story of The Wilderness Of Manitoba. Four of the record's tracks were recorded at a now closed down Toronto studio called The Tin Shop, an intimate space just down the street from Whitwham's house. The EP's title pays homage to a place and time which reflects the vibe of the tracks captured there. Whitwham was joined by Shields to record the half dozen songs that comprise The Tin Shop EP, one of which, "Nothing's Ever Said," was already featured in the US television series No Tomorrow.
Later this year, The Wilderness Of Manitoba will prepare to release their fifth studio album. The release features a full band and will be sure to further cement Whitwham as one of Canada's most diverse and compelling songwriters.
Here's a manifesto we can get behind." Music can be the revealer of truths, a receiver for enlightenment, and a reveler in merriment. If music fans are lucky, a rare band will embody all three."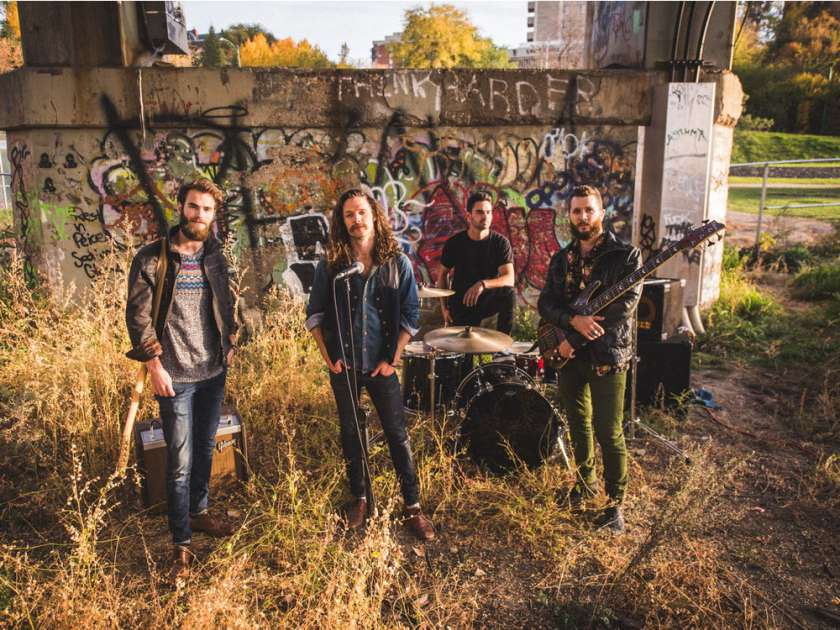 This from Saskatoon's Bombargo," a fantastic blend of professional musicianship, profound insight, and pleasurable grooves! ". The award winning wallflowers of Bombargo have been leaving festivals, venues, and dance floors stoked and inspired for nearly two years with their catchy hooks, meticulous beats and infectious personalities. Bombargo brings a vibrant splash of soul to their funk/rock mosaic inspiring crowds to truly feel the music, to resonate with the band and to connect with each other in a sweat-inspired, communally driven, dance throwdown.
With front man Nathan Thoen's passionate conviction, contagious 'Jagger like' dance moves, and vivacious enthusiasm, the group's combination of raw energy with polished riffs creates a encompassing performance leaving fans feeling both a little bit brighter and a little bit lighter. Co-founding member Spencer Chilliak's guitar virtuosity sails and soars in and around poignant lyrics and happy-haphazard stage-happenings.
After opening for such as Michael Franti & Spearhead, Joel Plaskett, and One Bad Son, releasing the Back on Main EP, and two singles and music videos, Bombargo reveals their full length debut record We Are Bombargo with their charting single, and music video, "Pour Me Another." "Pour Me Another" is based on Thoen's torrid family history with alcohol and includes his 32 year sober uncle Scott playing the part of "the future self." Using Thoen's videographer skills to the fullest, Bombargo will be releasing an original video for each track of the album creating a multi-sensory, multi-media experience. Other highlights from the album would be Shakedown and Tangerine High.
Bombargo provides something very close to the perfect balance of conscious good times and wild energy reminding everyone how magical this life truly is, how each of us have the power to come together, and how our common connectedness can truly make this world, and the next, a better place.​ Bombargo is Nathan Thoen (Vocals) and Spencer Chilliak (Guitar) and having just wrapped a Western Canada tour, will be turning the tour van to the east in June.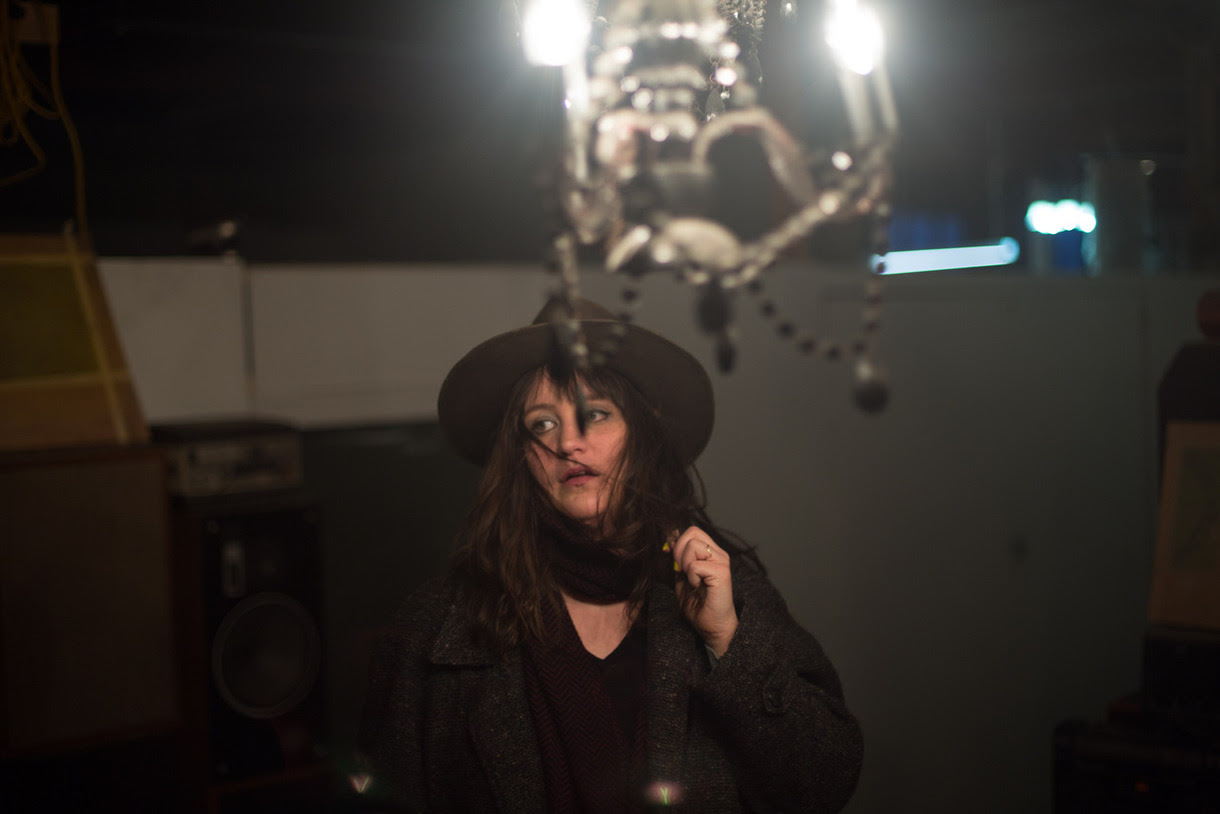 Quirk album of the week comes from Hermitess, a Calgary based harpist with more than a touch of Goth Trance in her musical DNA. Here we go.
"I've just released a video for " Blood Moon ", taken from my upcoming self-titled full length.
"I've been making a series of artworks alongside the musical compositions: photographs and almost-still videos set against remote landscapes. Each of these settings depict Hermitess as a central figure in a settings that evoke the songs. The Blood Moon video was shot by my friend Tatiana Losev who helped direct the simple performance that the video depicts. The final product is meant to express a feeling: something repetitive, hypnotic, and a tad sinister. "As the name implies, this album came about at a remove from modern life. While isolated in a cabin in northern Michigan, I began to conceive of this character (Hermitess) and a set of songs that would feel at home in the wintry knee-deep snow drifts and creaking trees.
Upon seeing a Loreena McKennitt concert at age 10, Jennifer Crighton began a lifelong relationship with the harp. The artist has since traveled a unique path, aware of more mainstream music trends but also falling in love with, and feeling the impact of such innovators as Tori Amos and Joni Mitchell. Crighton has now adopted the moniker of Hermitess, an atmospheric choice that fits with her less traveled musical journey. The video for "Blood Moon" feels like a fantastic representation of what we can begin to expect from Hermitess' latest project. The hooded figure at the center holds a mirror to her face, creating the illusion that her face is invisible. Enigma lives at the center, surrounded by an intricate web of textured instrumentation. Crighton's work with the harp achieves a level of entrancement that subverts the typical heavenly quality rooted in ancient paintings.
On "Blood Moon," floating vocals and subtle texturing beneath an intoxicating harp melody, Crighton reveals her knack for atmosphere. Crucial to the process is her fantastic attention to detail. The mixing on the track finds an essential balance, letting light piano come and go as it pleases like an occasional cold breeze and coolly letting the momentum of the track build and finally fade away..
Hugh's Room Live hosts Tin Pan North Saturday, May 27 Showtime's 7.30pm.
hughsroom.com  
Tin Pan North is a celebration of songs and the people who write them.
"It was an idea sparked by the legendary Tin Pan South festival held each spring in Nashville, Tennessee: Intimate acoustic rounds at diverse clubs featuring those unheralded heroes, the songwriters." So says Dan McVeigh NSAI Toronto coordinator.
After sojourning to Tin Pan South Nashville for many years Dan McVeigh and then co-coordinator Bruce Madole had the vision to bring something like it to Toronto. The shows would feature successful artists/songwriters who have made their mark on the world with their songs.
Last year Tin Pan North celebrated with Amy Sky, Jamie Warren, The Wilkinsons & Gil Grand.
Gil Grand is returning this year and joining him will be Keith Glass (Prairie Oyster), Joan Besen (Prairie Oyster) and other well-known artist/songwriters from both sides of the border for an evening of Nashville style songwriter rounds.
The official music video for Pokey LaFarge's " Riot In The Streets" is now out. Of the song and video, the site praises, "…he presents this pensive but powerful weapon of a song in the form of a lively music video…Watch the video, then continue soaking up the words of LaFarge, who turned this flashpoint in American history into an earnest message of social consciousness that should make more than a few audiences stand up and cheer." The song is from LaFarge's new full-length album, Manic Revelations, on Rounder Records.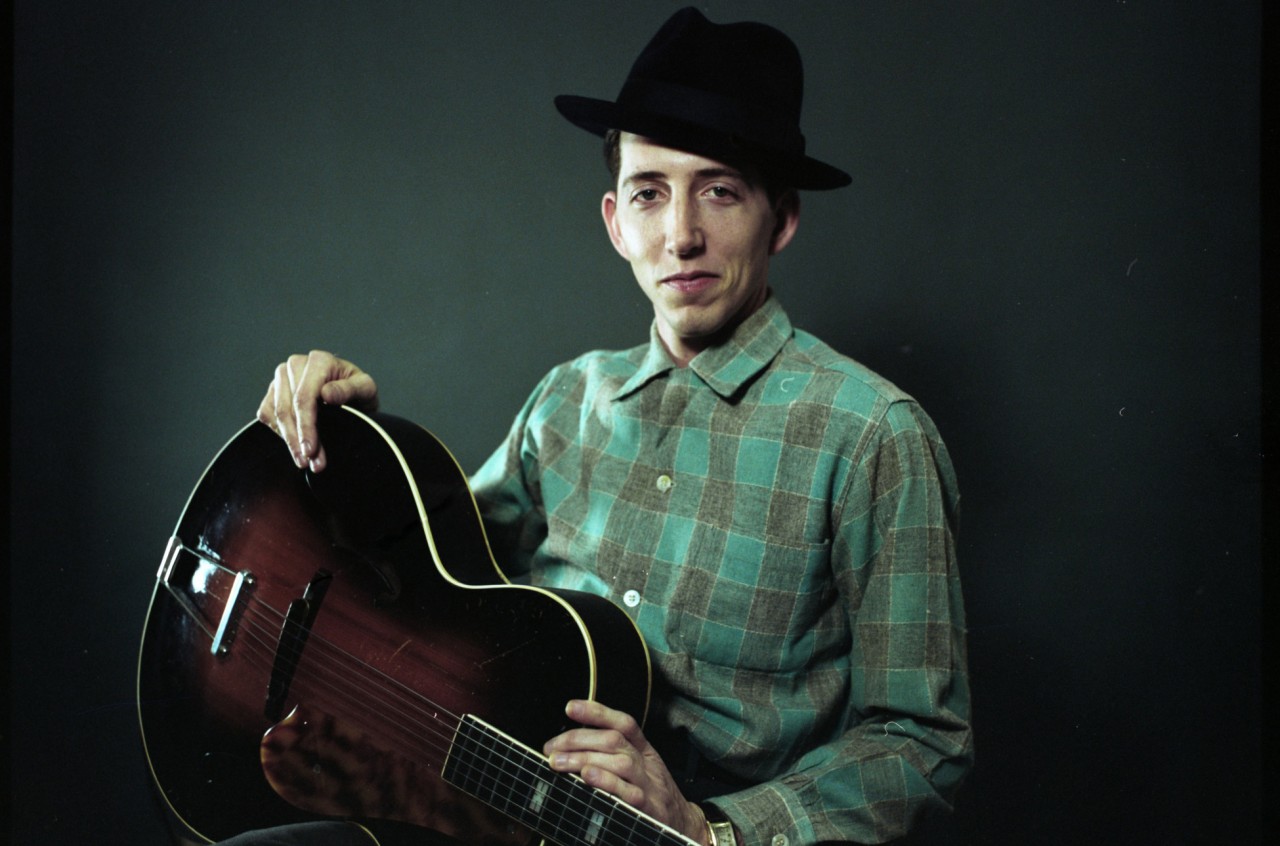 Already receiving advance acclaim, KCMP's The Current declares, "Each chord, each riff shades the stories he sets up in his lyrics, always in search of the purest truth within the 10 forlorn, haunting melodies on Manic Revelations. A musician, a storyteller, a narrator of the messy, unkempt American experience…Pokey LaFarge sits, he watches, he writes. Everything that's worth happening happens in his songs," while Rolling Stone asserts, "Unfaltering rhythm, optimistic gospel-pop melody and bright pops of brass contrast with his pointed observations about race relations and police violence in America."
In celebration of the release, LaFarge and his longtime band will embark on an extensive summer tour with special guests Lillie Mae and Kelsey Waldon. Performances include a special album release show at St. Louis' The Pageant on May 20 as well as stops at Chicago's Metro, Nashville's Mercy Lounge, New York's Bowery Ballroom and Rough Trade and Philadelphia's World Café Live. See below for complete details.
Recorded in LaFarge's hometown of St. Louis, Manic Revelations features 10 new original songs and was produced by the Southside Collective—LaFarge, Joey Glynn (bass), Ryan Koenig (harmonica, guitjo, electric guitar), Adam Hoskins (electric guitar), Matt Meyer (drums, percussion), Luc Klein (trumpet, euphonium, piano, glockenspiel), Alec Spiegelman (saxophone, piano, tuba, organ, clarinet, flute), David Beeman (tambourine, xylophone, guitar, organ)—along with additional production by Tony Hoffer.
"The manic revelation is the state where artists create," says LaFarge. "I got to the point in writing these songs where I felt like a house on fire that just kept burning." He continues, "This album is about confronting yourself. It's about confronting your city, its relation with the world, and all its people."
Since his debut in 2006, LaFarge has released seven studio albums, including his most recent, 2015's Something In The Water. Of the album, American Songwriter proclaimed, "immensely enjoyable…the sheer joy of these performances is contagious," while The Guardian described it as, "…a spirited attempt to keep American roots music—country blues, early jazz, ragtime and western swing—alive."
In addition to his life as a musician, LaFarge recently made his acting debut on CMT's new original series, "Sun Records," playing celebrated country artist and songwriter Hank Snow. 
POKEY LAFARGE TOUR DATES
June 14—Des Moines, IA—Simon Estes Amphitheater#
June 15—Minneapolis, MN—First Avenue*
June 16—Chicago, IL—Metro*
June 17—Detroit, MI—Magic Stick*
June 18—Grand Rapids, MI—Pyramid Scheme*
June 21—Indianapolis, IN—The Vogue*
June 22—Nashville, TN—Mercy Lounge*
June 23—Hamilton, OH—Whimmydiddle 2017 @ RiversEdge Amphitheater
June 24—Owensboro, KY—ROMP: Bluegrass Roots & Branches Festival
June 25—Asheville, NC—The Grey Eagle*
June 28—Louisville, KY—WFPK Waterfront Wednesday†
June 30—Cleveland, OH—Beachland Ballroom
July 1—Pittsburgh, PA—The Rex Theatre
July 2—Toronto, ON—Horseshoe Tavern
July 6—Ottawa, ON—RBC Blues Ottawa Festival
July 7—Burlington, VT—Higher Ground‡
July 8—Cambridge, MA—The Sinclair‡
July 12—New York, NY—Bowery Ballroom
July 13—Brooklyn, NY— Rough Trade NYC‡
July 14—Philadelphia, PA—World Cafe Live Downstairs‡
July 15—Greenfield, MA—Green River Festival
July 16— Mt. Solon, VA—Red Wing Roots Festival @ Natural Chimneys Park
August 4—Wichita, KS—Wichita Vortex Music Festival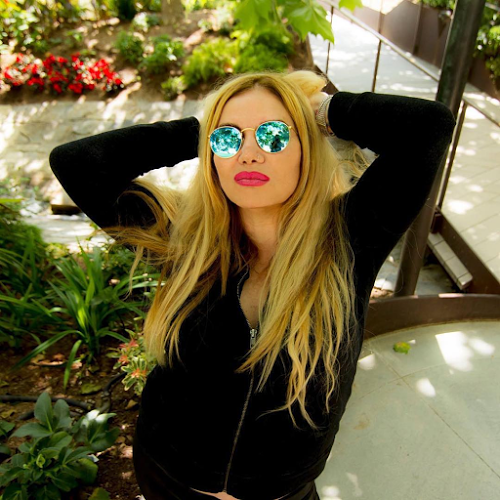 Big ups for local girl turned L.A. fixture Betty Moon, whose new single and soon-to-be released LP entitled CHROME have gone international. Betty has signed two non-exclusive music distribution and licensing agreements whereby her music will reach more than 150 million consumers each day through more than 500,000 subscriber locations in 100 plus countries around the globe.
Betty Moon's music will be now be heard by consumers and fans worldwide in retail locations including: the Gap, Urban Outfitters, Jersey Mike's and Wendy's, Anthropologie, Starbucks, Uniqlo, McDonald's, IKEA, North Face, Aloft Hotels, The Body Shop, Qdoba, Steve Madden and Nordstrom's.
Betty Moon said, "I am so excited to have my new music being made available to millions across the globe." Betty continues and smiles, "As a fan and strong advocate for shopping, I'm especially pleased to be heard in this amazing collection of stores and locations."
A strong female artist who delivers smart lyrics via her sultry voice and rock n' roll attitude, new single, "SOUND" has received universal acclaim and rave reviews. The Mahalo, Ganberg and Loud N Killer remixes are a hit with radio programmers, fans and audiences. THIS IS EDM "raves": http://thisisedm.it/betty- moon-sound/
Betty premiered the music video for the single"Sound" from the upcoming album CHROME in conjunction with EXCLAIM magazine. Set in a surreal dream sequence, the video features cameo appearances by Kato Kaelin and Martin Klebba of Pirates of the Caribbean fame.
Moon's songs are edgy and consistently maintain a unique pop sensibility. Her music has been featured in a variety of television shows and films including Californication, Dexter, Bounty Hunters, Walking the Dead directed by Melanie Ansley, and Last Gasp starring Robert Patrick.
Visit: www.bettymoon.com
https://soundcloud.com/betty- moon/sound-1
https://www.facebook.com/ BettyMoonmusic/
https://twitter.com/ bettymoonmusic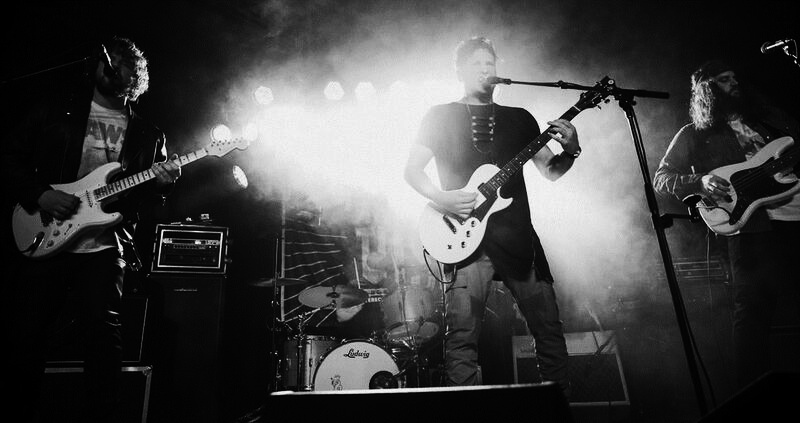 Saskatoon alternative rockers, The Pistolwhips have announced their sophomore album, Voices drops worldwide on May 26, 2017. To celebrate the release, the band will begin a month long tour across Canada, kicking things off with a hometown release show at Amigos Cantina on May 26.
Voices , produced by JUNO award winner, Eric Ratz (Arkells, Monster Truck, Billy Talent), has already seen success with the title track receiving well over 150,000 plays on Spotify, along with being added to several rock stations across the country, and reaching the Top 40.
The tour will be making stops in Vancouver, Calgary , Winnipeg, Toronto, Halifax, and more. They will also appear at several festivals this summer including Festival D'ete & Rocking The Fields of Minnedosa. Through the help of Rawlco Radio's 10k20 competition the band's previous album On Your Side made a splash in the Canadian music scene with the album selling over 6000 copies. The band has shared stages with the likes of Monster Truck, Rival Sons, The Sheepdogs, and many more. The Pistolwhips are also proud ambassadors of their home province, and are prominently featured in Tourism Saskatchewan's summer television commercial currently airing across Canada, and can be seen here .. Expect big things from this band over the next year. They are.
The Pistolwhips Tour Dates:
May 26th - Saskatoon, SK - Amigos Cantina
May 27th - Calgary, AB - The Palomino
May 28th - Revelstoke, BC - The Last Drop
May 30th - Rossland, BC - The Flying Steamshovel
May 31st - Kelowna, BC - Fernandos Pub
June 1st - Vancouver, BC - The Cobalt
June 2nd - Kamloops, BC - The Dirty Jersey
June 3rd - Edmonton, AB - The Rec Room
June 5th - Lethbridge, AB - The Slice
June 6th - Red Deer, AB - Bo's Bar & Grill
June 8th - Regina, SK - Durty Nelly's
June 9th - Winnipeg, MB - Le Garage
June 10th - Thunder Bay, ON - The Foundry
June 12th - London, ON - COCA National Conference
June 14th - Hamilton, ON - Mills Hardware
June 15th - Toronto, ON - Lees Palace
June 17th - Ottawa, ON - Cafe Dekcuf
June 18th - Montreal, QC - Le Divan Orange
June 22nd - Fredericton, NB - Capital Complex
June 23rd - Charlottetown, PE - Babas
June 24th - Halifax, NS - The Seahorse Tavern
July 14th - Quebec City, QC - Festival D'Ete
August 5th - Minnedosa, MB - Rockin The Fields of Minnedosa 
Blues At The Blue Goose Sundays 4-7:30pm
Big Groove featuring Downchild`s Mike Fitzpatrick & Gary Kendall
With Special Guests
1 Blue Goose St. (Royal York & Cavell), Toronto ON (Mimico)
416-255-2442 www.thebluegoosetavern.com www.bluestime.ca
Special Guests:
May 21-Morgan Davis& Al Lerman
May 28-Sherman Lee Dillon & Michael Fonfara
June 4- Jerome Godboo & Eric Schenkman
June 11-Dwayne Laforme & Michael Fonfara
June 18-Raoul Bhaneja& Darren Gallen
June 25-Shrimp Daddy& Mike Branton