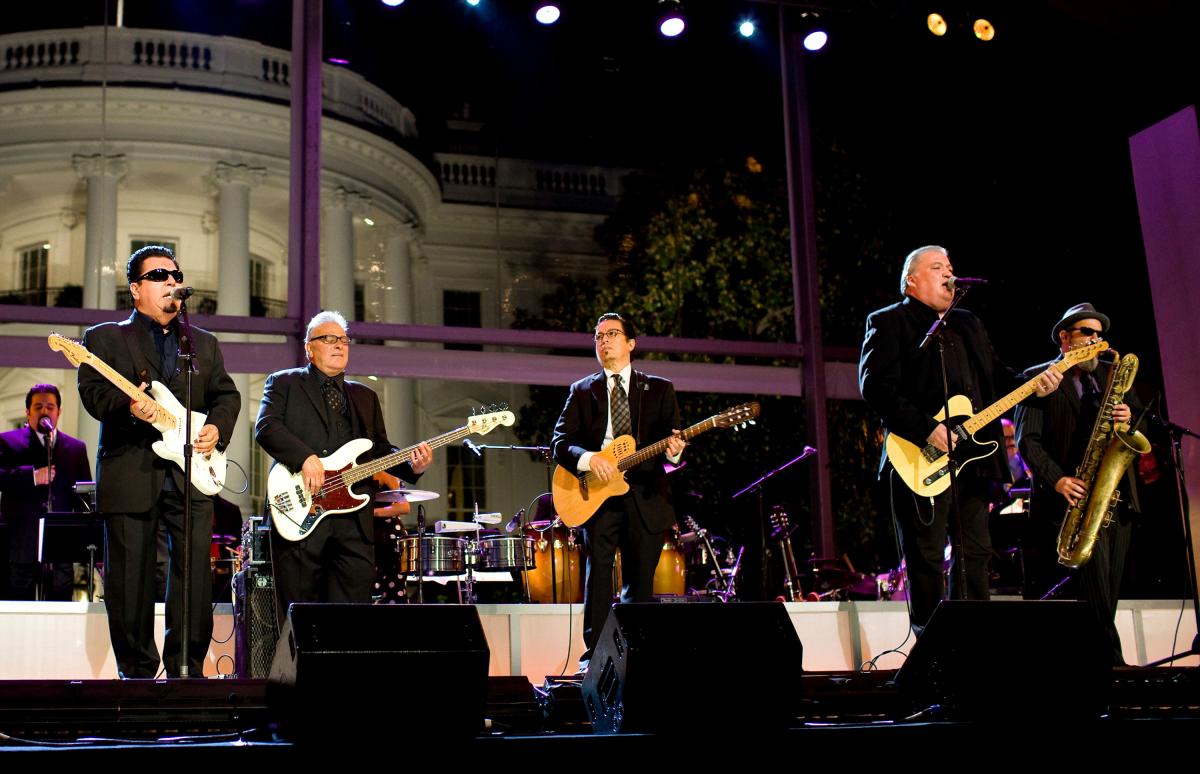 Fri Jul 23, 2021
This week we spotlight Second Harvest Central Food Bank 1450
Lodestar Road Unit 18 Toronto, Ontario
Tel: 416-408-2594 email@secondharvest.ca
Member agencies have been coping with the new realities of providing emergency food relief during COVID, whether it's changing their community dining programs to take away meals or offering prepared hampers instead of food bank access.
Steppin' in with the Latino OG's of the L.A. barrios, Los Lobos. The enduring quintet who pretty much soundtracked the unrest in East El Lay in the late Eighties drops their latest, Native Sons July 30th via New West Records. The 13-song set was produced by Los Lobos in East Los Angeles and finds the band mapping their musical DNA as a kaleidoscopic selection of tribute songs from their homeland, creating a crucial snapshot of L.A.'s musical heritage.
For all the trailblazing musical acts who've emerged from Los Angeles, very few embody the city's wildly eclectic spirit more wholeheartedly than Los Lobos. Over the last five decades, the East L.A.-bred band has made an indelible mark on music history by exploring a diversity of genres—rock-and-roll and R&B, surf music and soul, mariachi and música norteña, punk rock and country—and building a boldly unpredictable sound all their own.
In a nod to their neighbourhood, Native Sons open with the wide-eyed frenzy of "Love Special Delivery" by Thee Midniters, an East L.A. garage band and one of the first Chicano rock groups to ever score a major hit in the U.S. From there, it features favourites and deep cuts by other Los Angeles luminaries such as The Beach Boys, WAR, Buffalo Springfield, Jackson Browne, and more. In a particularly meaningful moment for the band, Native Sons include a fiery cover of "Flat Top Joint" by the Blasters, the seminal L.A. roots-rock band who helped pave the way for their signing to Slash Records in the early '80s (and who counted Steve Berlin as a member before his joining Los Lobos). The album's title track is its sole original song, a loving homage to Los Angeles that sounds right at home amid so many classic tracks.
Native Sons leans on Los Lobos' ability to merge genres and styles with sophistication and playful spontaneity, an element that's perfectly reflected in the album's unbridled joy. "I played it for a friend and his first response was that it's a party record—which sounds right to me," says Hidalgo. Beyond that undeniably feel-good quality, Native Sons essentially serve as a love letter to Los Angeles and the endless possibilities to be found when all boundaries are shattered. "I couldn't say there's a common thread for all these artists, but in a way that's exactly what makes L.A. great," says Berlin. "You've got R&B and punk rock and rock-and-roll and folk, and somehow it exists together in this one weird city that we all call home."
Los Lobos still are David Hidalgo (vocals, guitars) - Louie Pérez, Jr. (vocals, guitars) - Cesar Rosas (vocals, guitars, bass, Hammond B3 organ) - Conrad Lozano (vocals, bass) - Steve Berlin (saxes, midi sax, keyboards).
Here's 'Sail On, Sailor' from Native Sons:
Los Lobos On Tour:
August 5, 2021 - Evanston, IL - Canal Shores Golf Course
August 15, 2021 - Costa Mesa, CA - OC Fair & Event Center
August 21, 2021 - Los Angeles, CA - The Greek @
August 24, 2021 - Montgomery, AL - Montgomery Performing Arts Centre +
August 26, 2021 - Selbyville, DE - The Freeman Stage at Bayside +
August 27, 2021 - Doswell, VA - Meadow Event Park +
August 30, 2021 - Nashville, TN - Ryman Auditorium +
September 3, 2021 - Asheville, NC - Salvage Station +
September 4, 2021 - Beaver Dam, KY - Beaver Dam Amphitheatre +
September 9, 2021 - Grass Valley, CA - The Center For The Arts
September 18, 2021 - Webster, MA - Indian Ranch
September 19, 2021 - Westhampton Beach, NY - Westhampton Beach Performing Arts Center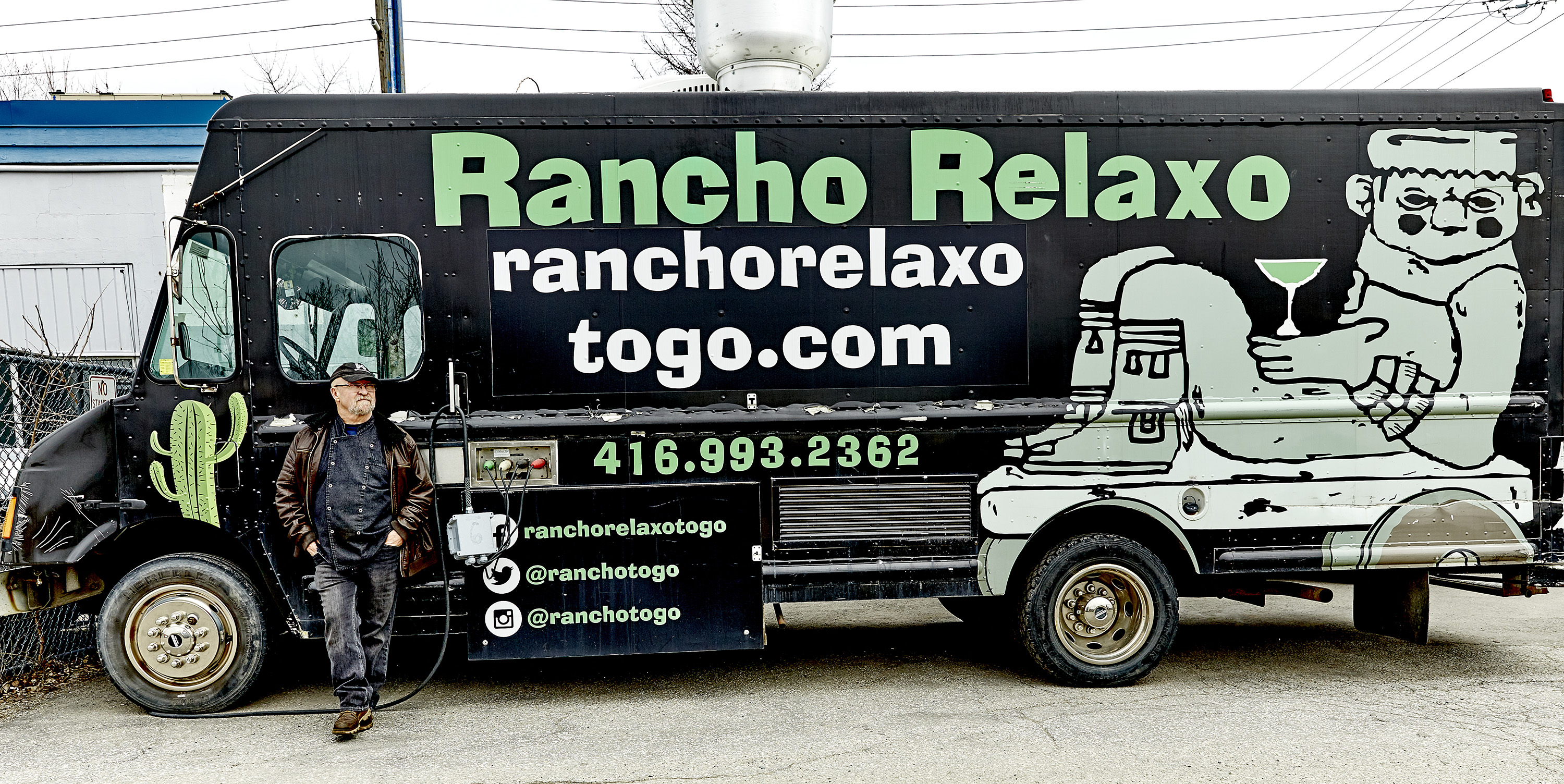 With the pandemic highlighting the importance of taking care of each other as much as ourselves, one man's selfless effort to express gratitude to health care heroes has also inspired a group of top-class Canadian musicians. Calling themselves Everyday Lemonade, the all-star collective is honouring him with the new single, "You're as Good as Anyone (Jordan's Song)," and it's available now!
It all starts with a 38-year-old autistic gentleman named Jordan Power. In Spring 2020, Power's mom fell ill, and was hospitalized; she made a full recovery, thanks to the incredible healthcare workers who took great care of her.
With his mom on the mend and his June 19th birthday approaching, Power's wish was to supply lunch to the hospital workers to thank them. With the help of his friend Donnie Blais, owner of Toronto's Rancho Relaxo restaurant, the wish came true, feeding 400 healthcare workers in one day from Blais' food truck.
As much as Power and the healthcare workers he and Blais fed would have liked to share hugs, COVID restrictions made that impossible. But Power didn't know for sure if the wonderful gesture he had orchestrated with Blais was good enough, and so...Enter Everyday Lemonade.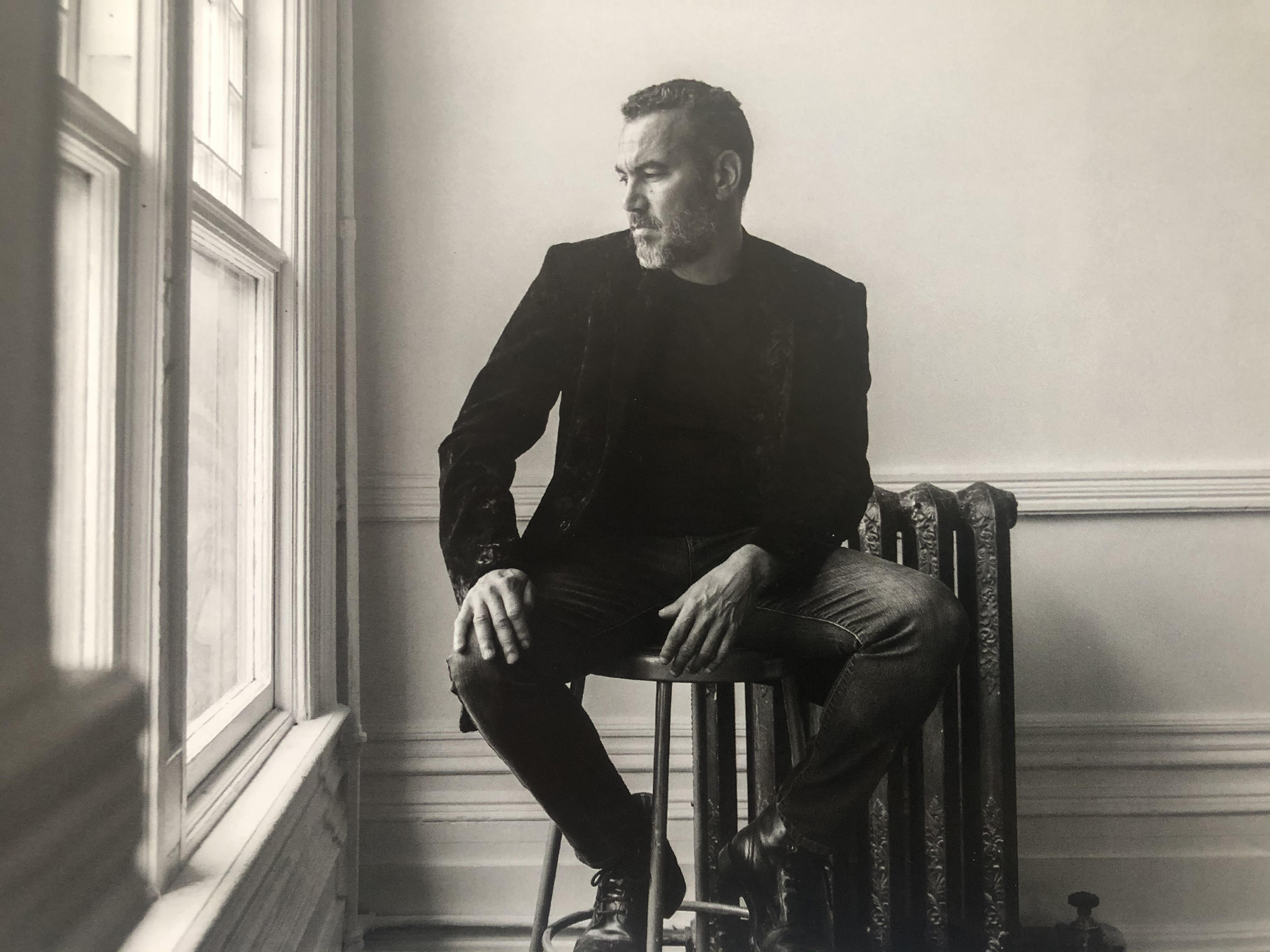 Moved by Power's selfless act, Toronto songwriter Patrick Kelly, along with co-writers Dale Harrison (drummer for Headstones/Alannah Myles) and Stan Miczek (bassist for The Guess Who, Randy Bachman, Kim Mitchell) created "You're as Good as Anyone (Jordan's Song)."
Legendary record producer Eddie Kramer (Led Zeppelin, Jimi Hendrix, Kiss, The Rolling Stones) came on board to produce the track with Harrison and Miczek as the rhythm section, Michael Hund (Derek St. Holmes, Von Hund) on guitar, Des Leahy (Classic Albums Live) on slide guitar, John Jamieson on piano/keyboards and Kelly on background vocals and percussion. In observance of COVID safety restrictions, the instrumental and vocal tracks were recorded in six different studios.
Jordan Power's birthday wish and the act of gratitude have also given one very talented, aspiring singer something to be very grateful for. 23-year-old Deacon Wayne was working as a fry cook in a London, Ontario Arby's, and posting YouTube videos featuring his exceptional vocal talents. While Kelly and Kramer were looking for the right singer to take on the lead vocals for "You're as Good as Anyone," Kelly happened upon Wayne's YouTube videos and was suitably impressed. "He has a four-octave range and no formal training," says Kelly. "Ironically, the song was shopped to many famous singers for eight months..."But (we) decided to go with Deacon because he is also 'As Good As Anyone'."
"This is a dream come true for me," Wayne said in a CityTV News report. "You know, you would never think that you would have this opportunity."
In the same report, Kramer endorses choosing Wayne to sing. "This young kid. He has the power. He really does. The range of emotion. The four octaves. I mean, he's a complete unknown but I think, after this, he's got a career."
The music video for "You're as Good as Anyone" features a heart-warming look back at Jordan's lunch delivery to the health care workers, as well as 23 Canadian celebrities thanking Jordan personally — including Toronto Mayor John Tory, Lawrence Gowan, comedian Ron James and Goddo (Greg Godovitz). The video is also in memory of Patrick Kelly's dear friend Paul Humphrey, lead singer for Blue Peter, who died during the making of the video.
Jordan Power's kindness and gratitude continue to pay it forward in song and serendipity. Deacon Wayne perhaps knows that best. "I'm so humbled and honoured to be a part of it. And, as Patrick would say, 'You know, you're as good as anyone. So, it's just such a privilege." "You're as Good as Anyone (Jordan's Song)" is available now in all streaming outlets, Spotify, Bandcamp etc.
The Weather Station's Ignorance is generating considerable buzz and has been short-listed for the Polaris Music Prize. The Weather Station's dazzling and immersive sound is brought to you by vocalist Tamara Lindeman, Kieran Adams (drums), Christine Bougie (guitar), Philippe Melanson (percussion), Karen Ng (saxophone, clarinet), Johnny Spence (keys), and Ben Whiteley (bass).
Just out, a stripped-back, piano version of Ignorance standout "Tried To Tell You". It relies solely on Lindeman's vocals and soft piano. "I've always had a soft spot for the traditional ballad, for the heart loosening pull of that deep pocket, big feelings, classic kind of song that you don't hear too often anymore.
"When we recorded 'Tried To Tell You', it always seemed important to me to capture the subliminal fierceness of the song, to have those strong drums, sharp strings, to preserve the hard edges of it. But as time has passed, and I've played this song alone, I realized it also had a softness to it, that it also works as a classic ballad, a classic song. So I wanted to record a deep pocket big feelings iteration of the song, to sit alongside the album version, as they both feel equally valid to me."
The Weather Station will play Bonnaroo, Milwaukee's Summerfest and the Pitchfork Music Festival this September before touring Canada in November. The full-on North American and European tours kick off late January 2022.
Ignorance poses some interesting questions about how we go about our daily lives, both pre and post pandemic. You'll need more than the one listen.
THE WEATHER STATION TOUR DATES
July 24 - Baie St. Paul, QC @ Le Festif
Sep. 3 - Manchester, TN @ Bonnaroo Festival
Sep. 9 - Detroit, MI @ The Magic Bag
Sep. 11 - Milwaukee, WI @ Summerfest
Sep. 12 - Chicago, IL @ Pitchfork Music Festival
"Tried To Tell You": Piano version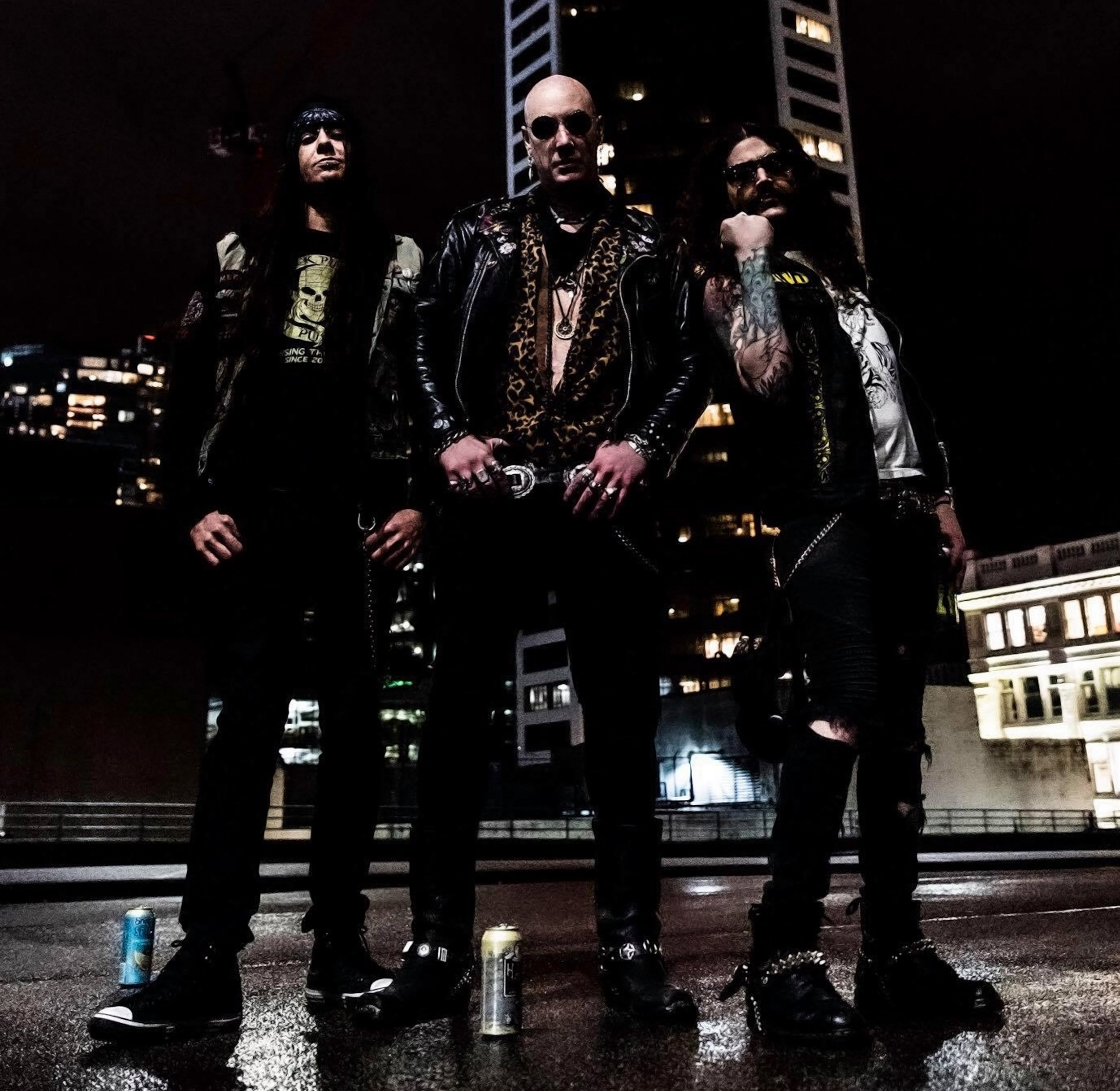 Vancouver power metal trio Rebel Priest took a trip to Japan in 2019 and on account of the drunken debauchery, wrote a few songs, now being released as a four-track EP, the aptly named "Lost In Tokyo". The second single off the EP is the second track "Back Alley Blues".
Instead of a full-length concept album, Rebel Priest decided to make a punchy, succinct EP. They set the tone on each single by adding a few similar elements which bind them together on the album as a whole but each track is a juggernaut on its own and will stand strong independently. "Back Alley Blues" is a slinking little ditty about an imaginary place that is half sunset strip, half Detroit rock city, and about hanging with your crew. The band explains.
"Imagine if you will, you're a stray cat, walking down the street. You come across a mean old junkyard dog, you're not afraid 'cause you're a tough-as-nails, street thug. The dog starts barking, you keep walking, and the smell of a kitty of the other persuasion is in the air. You're now hotter than on a summer day, you see an alley with an intoxicating scent. As you walk down the place you feel most at home, your nostrils spike because there is something else in the air. As you get to the end of the alley you see the kitty you have been looking for and they have a bag of catnip. That's just the beginning of your night."
Lived experiences, vivid imagery, and wild rock n roll is the name of the game for Rebel Priest. The writing process for the band is simple and organic, the result of them working together previously and being no strangers to their craft. They will write a riff, work on it together, and then if it has wings, they let it fly. There is no microscope to put tracks under and obsess over, in this world of autotune and time-shifting, it's all about trying to find the ghost in the machine, and Rebel Priest is bringing the Ouiji board!
Greasy, smooth, and catchy, Listen to "Back Alley Blues":
 
The EP releases on August 13, 2021, via Batcave Records. Rebel Priest is Jayme Black - Vocals/Bass, Benny Kemp - Guitars/Vocals, Nate Pole - Drums/Vocals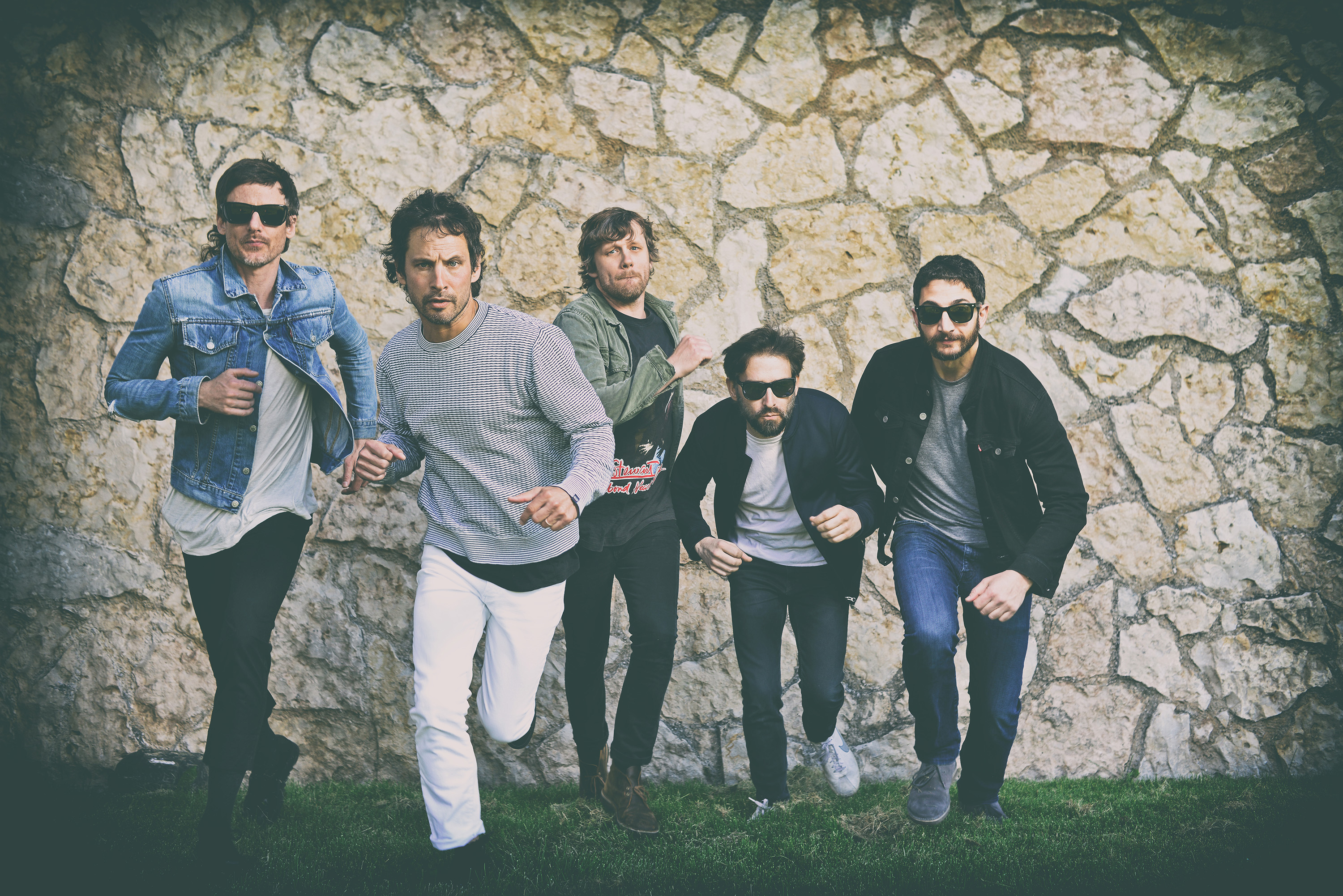 Montreal's Sam Roberts Band is celebrating the return to the live stage with the announcement of fall tour dates. The November and December dates include stops in Winnipeg, Victoria, Vancouver, two hometown shows in Montréal and more. Not wasting any time, they also recently announced their Toronto summer date at Budweiser Stage alongside their pals Matt Mays and K-OS.
The band is excited to finally play their latest album All Of Us live for fans. The album has earned critical acclaim across the board including praise from Uncut Magazine, who named it "…the first great rock album of the Covid era," while Exclaim! shared that, "Sam Roberts Band continues to bring forth a sound that's consistent yet refreshing, and while All of Us is reflective of current times, their music has always had the power to do that naturally.
On getting back on the road, the band is looking forward to returning to some of their favourite venues across Canada and sharing the energy of fans in nights of epic live music.
Hear 'All Of Us'
Sam Roberts Band 2021 Tour Dates
Aug. 19 - Toronto, ON - Budweiser Stage
Aug. 27 - Regina SK - Queen City Ex
Sep. 10 - Truro, NS - Rock The Hub
Nov. 13 - Winnipeg, MB - Burton Cummings Theatre
Nov. 15 - Saskatoon, SK - Coors Event Center
Nov. 17/18 - Edmonton, AB - Midway
Nov. 20 - Victoria, BC - Capital Ballroom
Nov. 23 & 24 - Vancouver, BC - Commodore Ballroom
Nov. 26 & 27 - Calgary, AB - The Palace
Dec. 02 - Ottawa, ON - Bronson Centre
Dec. 03 & 04 - Montreal, QC - L'Astral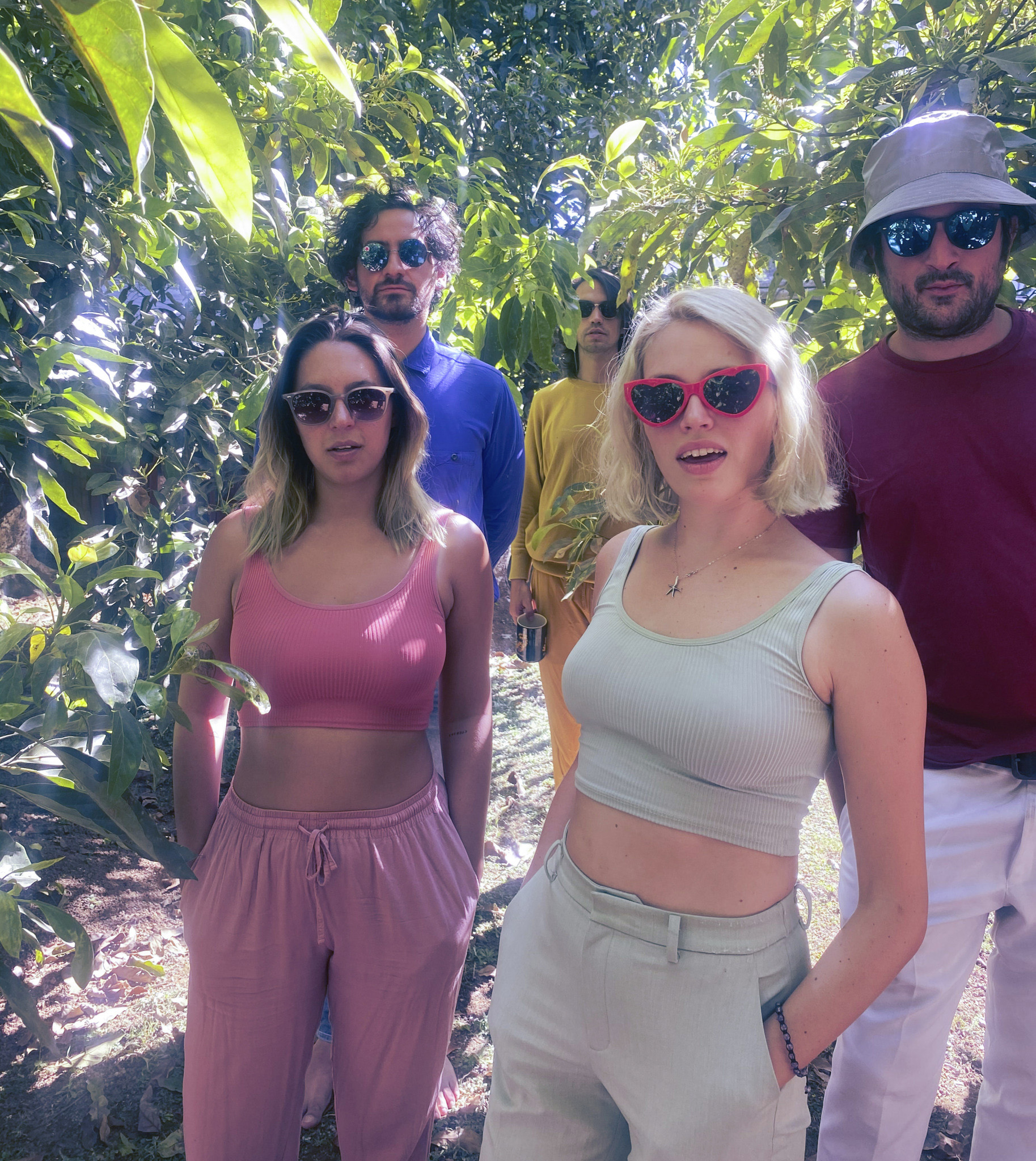 A little bit sunny So Cal girl group, a little Riot Grrrl, Mexico City-based psych-pop group Petite Amie was founded by Carlos Medina, who also serves as the bassist in the tropical-pop band Little Jesus. In 2020, Carlos (guitar) was joined by Aline Terrein (vocals), Isabel Dosal (vocals), Santiago Fernández (bass), and Jacobo Velazquez (guitar) to create their first LP. Petite Amie's latest single "Desastre" is the first taste of the upcoming album, due Fall 2021. Fronted by the cute as two peyote buttons Aline Terrein and Isabel Dosal, the band is gaining a following in the Mexico City hipster scene. Some of which has spilled across the border.
Although the band usually gets together in Chimychanga Estudio to write and record, the group of friends have found sources of inspiration in different places in Mexico, taking their instruments along with them.
Their lyrics are characterized by the expression of the existential angst generated by the search for the "self" in an increasingly impersonal world, where the line between what's real and what's virtual crystallizes. In this sense, Petite Amie's music fluctuates between different genres, based on psychedelic pop-rock. Their main influences include classics like the Beatles and Pink Floyd, and newer sounds such as Big Thief, Magic Potion, Unknown Mortal Orchestra, and Crumb.
Turn on, log in and be careful where you step. Some of the music has sharp edges. Their latest single "Desastre" is out now on Park The Van (US).
Check it out here:
Support the music. Wherever you find it. Support your local food bank.