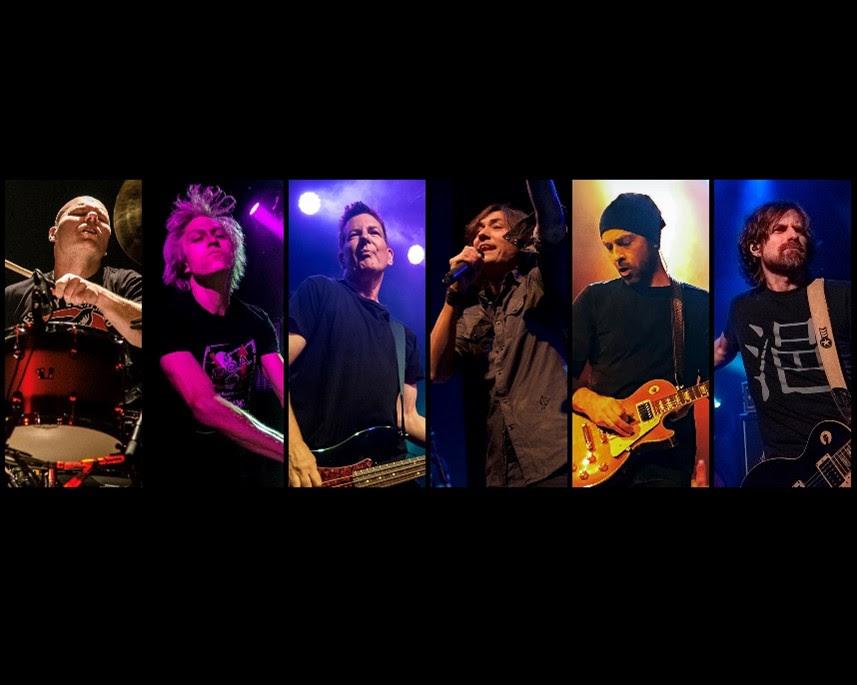 Fri Feb 05, 2021
This week we spotlight Second Harvest Central Food Bank 1450 Lodestar Road Unit 18 Toronto
Tel: 416-408-2594
email@secondharvest.ca
Member agencies have been coping with the new realities of providing emergency food relief during COVID, whether it's changing their community dining programs to take away meals or offering prepared hampers instead of food bank access. Many agencies have closed their doors, which has put further strain on the food resources of agencies that have remained open.
Support your local food bank. The need is dire.
Stepping in with a comeback single from a band that thankfully keeps coming back. Recorded remotely in lockdown by band members in their homes in Toronto and Montreal, and assembled and mixed by Moist guitarist and producer, Mark Makoway, "Tarantino" is Moist's first new release since their 2014 album, Glory Under Dangerous Skies.
The song tells a story of a life of meaningless excess. Singer David Usher explains "The first lockdown sent me on a Quentin Tarantino binge and the song came out of a dream sparked by those images where we have lost all sense of ourselves - where there are no limits on our consumption and all we want is more. We deconstruct and reconstruct ourselves to fill an unfillable void and we just eat ourselves alive, and somehow, we still can't wake up."
The accompanying visual, adapted from the National Film Board of Canada short, Caterpillarplasty, is a grotesque sci-fi satire that lifts plastic surgery and trans-species body dysmorphia to another level. Re-edited for "Tarantino" by acclaimed director Barlow-Krelina David, the short film is a powerful and sardonic take on how society's unrelenting obsession with beauty has spiraled out of control. This video will get under your skin.
"When David Usher first got in touch with me about making a Moist music video using footage from Caterpillarplasty, we started making connections between the film and his work in AI and with digital humans. I had initially conceived of the film in a way that relied heavily on music to set the emotional tone of the piece, so it was a great pleasure for me to reimagine the timing and the flow to an entirely different vibe." says Barlow-Krelina
Founded in 1993, Moist's debut album, Silver, propelled the band to prominence with the uniquely powerful alt-rock anthems "Push"," "Silver", and "Believe Me". Like Silver, Moist's follow up records, - Creature (1996) and Mercedes Five and Dime (1999) – went on to achieve multi-platinum sales (over 1.3 million albums worldwide) and yielded more chart-topping hits including "Resurrection", "Tangerine", "Gasoline", "Breathe", and "Underground". Moist also made its mark internationally: touring extensively throughout the U.S., Europe, and parts of Asia;
The two-time JUNO Award winners also received numerous accolades for their music and their no-holds-barred approach to touring; and shared stages with international superstars such as Metallica, Red Hot Chili Peppers, Hole, Green Day, Neil Young and Crazy Horse, as well as virtually all their Canadian contemporaries.
Check "Tarantino" here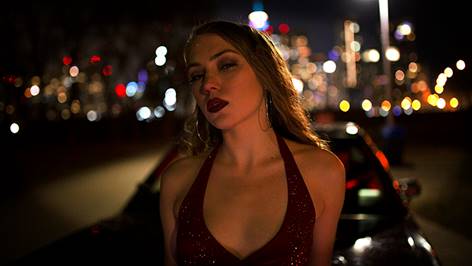 At 85,000+ streams on Spotify alone, rising R&B singer Jordana of Earth has just added to her stash of tunes with the release of new single, a catchy torch tune titled "Tell Me."
Staying in her own electropop lane, the Nineties-inspired track takes elements of the Electropop genre — hearing Daft Punk, The Weeknd and late-era Janet Jackson — with the added kick of a weeping guitar solo to really up the ante.
"'Tell Me' was written from the standpoint of someone (me) who is used to the hustle — with little time for romance — but is about getting caught up with someone who they just can't take their mind off of," said Jordana, regarding the creation of the four minute, 20 second-spanning tune.
"It's about a shift in focus from the things that usually occupy someone's thoughts, and finding that all they think about now, is this new romance. In a way that sort of takes them by surprise, and makes them wonder if this is a good or bad thing."
Jordana's close to releasing a video for the infectious and sultry ballad. According to the musician, the video will feature heavy red lighting and include shots of herself and a man driving around what she calls the "more-or-less abandoned, almost post-apocalyptic" streets of Toronto.
"The exchanges, or lack thereof, between [the man and I], suggest that I'm singing to someone else entirely; distracted by this other person and paying little attention to what's going on around me."
"I created this narrative and aesthetic to mirror the real place of where the song came from. The aesthetic of the video is both cinematic and "raw."
Though she's been writing, recording and performing for years, Jordana didn't begin releasing her music until 2020. During the ongoing COVID-19 pandemic, she released a whopping seven singles — not including "Tell Me."
Jordana of Earth's "Tell Me" is available now.
Check the trip hop soul of 'You Forever'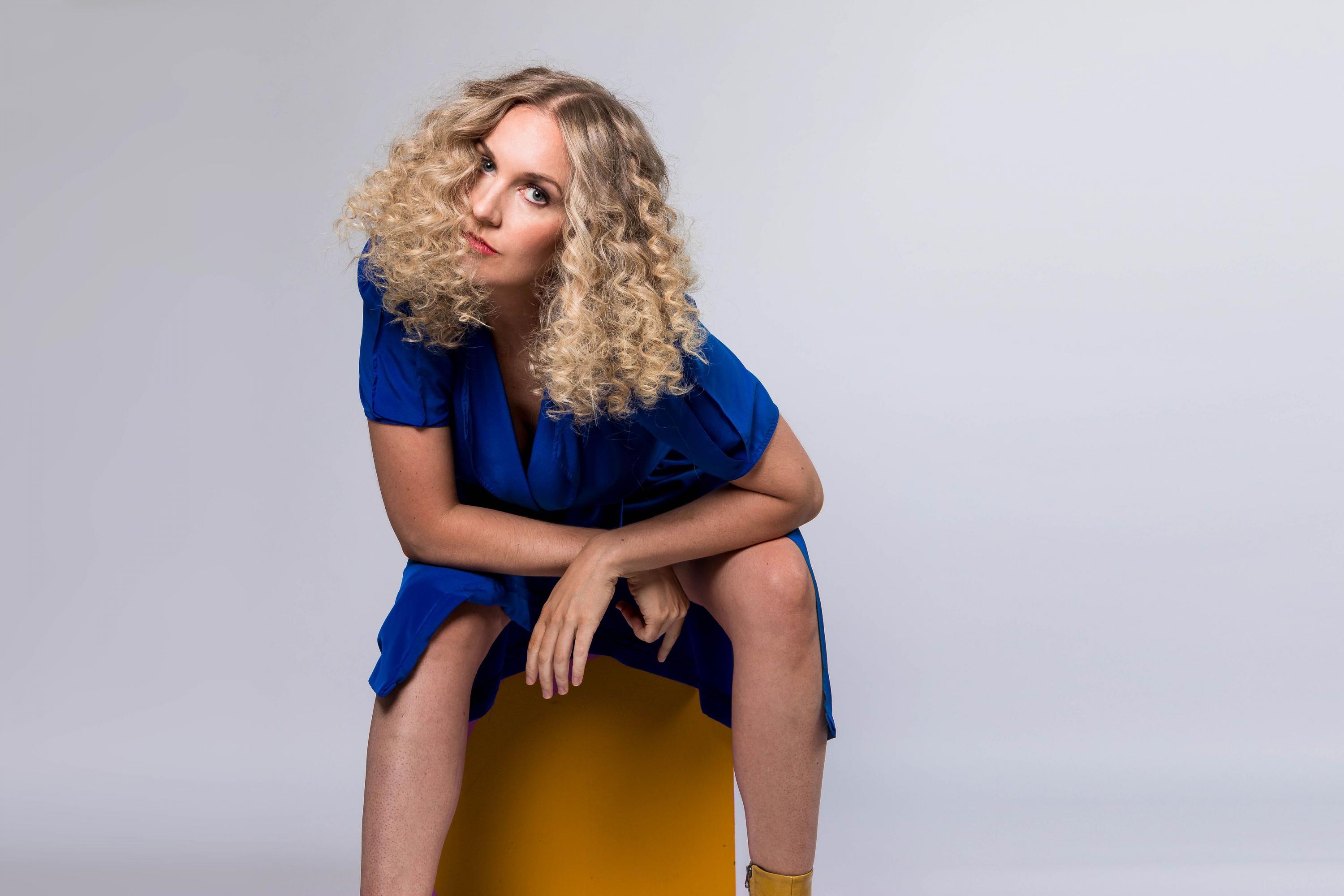 Strong of voice and punching above her weight, Toronto-based artist Julie Neff celebrated her birthday in style with the release of new EP Over It (Independent). The brand new single "Swagger" premiered on The Strombo Show earlier this week.
"Swagger is a song about how we sometimes use our external expression to hide our own insecurities. Charm and shimmer on the outside can be a mask that we wear, armour to defend ourselves against the vulnerabilities of romantic connection."
Starting next Thursday, February 4th she'll be joined with special guests each week as part of the Neff Said series. Be sure to tune in!
Over It is a collection of 6 new songs, including the previously released title track, "Siren Call" and "Those Dreams" featuring 3-Card. Neff shares; "I want this EP to do for others what it did for me. To help put a stake in the ground, to articulate why things aren't okay, and take a step towards changing them."
A rising star in the Canadian music scene, Neff's season-long forays to Brazil and Spain have created a passionate international fanbase, and are a testament to the same passion and persistence infused in her music. Collaborating with local musicians along the way has allowed Neff to craft a genre-blending sound, free of the constraints of indie rock. It's not a breakup album as such but Neff hones her heartbreak into powerful hooks and driving rhythms, using them to heal the past and set boundaries for the future. Vocals carry a frayed edge and ever-present tremor hinting at the power beneath the surface.
Watch 'Over It' youtube.com/watch?v=NkVxAcA55dE, on which Neff takes her Kate Bushian alto off the chain atop rhyhms of the tropics. At a brisk 2.39, this is an exercise in perfect pandemic pop.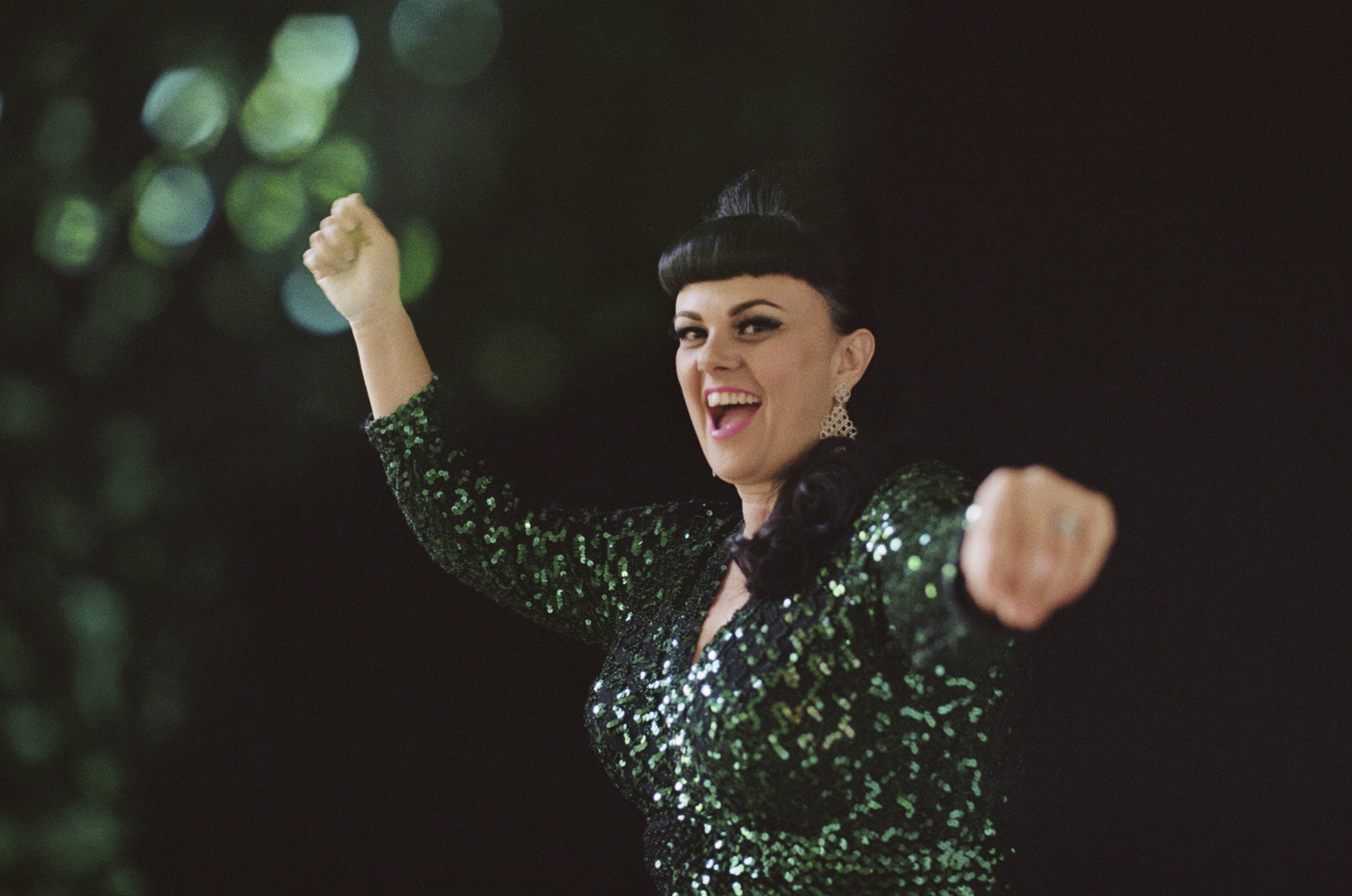 After a year of building momentum, including performances at Americanafest in Nashville in the fall of 2019, and a confirmed slot at Willie Nelson's famed Luck Reunion, Auckland-based, Canadian-born musician Tami Neilson launched her new album CHICKABOOM! in February, 2020.
The collection received rave reviews from big dawgs such as MOJO, Rolling Stone and American Songwriter. In a matter of weeks, as COVID-19 took over the world and we all plunged into lockdown, Tami's world tour was cancelled, and all that hard-earned momentum ground to a halt. Still hoping to make her NZ dates, she entered Neil Finn's iconic Roundhead Studios to promote those shows and perform with her band (whom she hadn't seen in four months) and the 12-piece Big Boss Orchestra for the very first time for Radio New Zealand's LIVE Sessions national broadcast. These one-take, reimagined selections make up five new dramatic arrangements on CHICKABOOM! DELUXE.
Check the vaguely menacing 'Call Your Mama'
The single "Hey Bus Driver" from CHICKABOOM! won Country Song of the Year at the New Zealand Country Music Awards and the track "You Were Mine" was nominated for the APRA Silver Scroll for Song of the Year. CHICKABOOM! was also nominated for Album of the Year at the Aotearoa Music Awards (previously named Vodafone New Zealand Music Awards).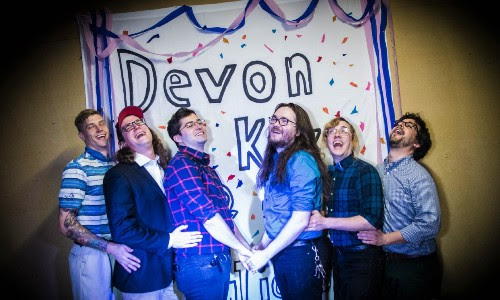 There's a pleasing snark in the way Devon Kay and the Solutions come at you. They open by assuring they don't want to stop entertaining us. It's time, they say, to accept that and to dig into all the new music they have planned for us this year. The 6 piece Power Pop band from Chicago combines Devon's long-term tenure in Punk with elements of Ska, Indie Rock, Musical Theatre, Dad Rock & straight up Pop music. Last month the group released the early 2000's-eqsue banger "A Little Bit" & now present to you the lengthily titled "Oh My, Oh My, We're Far Past That Now."
"OMOMWFPTN is one of those songs I wrote about a very specific snapshot in my life that feels like it's taken on a broader appeal." say's Kay, "I wanted to make something akin to Tom Petty if dude was vaguely punk and flirted with Death Cab for Cutie... in space. The song is littered with melodic "inside jokes" to the bands we spent 2019 touring with so keep an ear out for those."
The Solutions were given a lot more chances to shine given the remote recording style. Joram Zbichorski's keyboards hit larger ranges of sound, Ryan Scottie's drumming is much more melodic while the bass lines of Jake Levinson carry the melody opposed to just backing it up. The horn section of Jacob Horn (Trombone) & Ian Terry (Trumpet) soar adding counter melodies to the already infectious hook. Keep an eye out for more music from the band this year, they have big plans to win you over if they haven't already. For more of these merry music makers, check last year's full length Limited Joy on A-F Records.
Allegedly for fans of Jeff Rosenstock, The Hippos, Less Than Jake, Los Campesinos.
Check "Oh My, Oh My, We're Far Past That Now." https://www.youtube.com/watch?v=6eIW99Yt-OA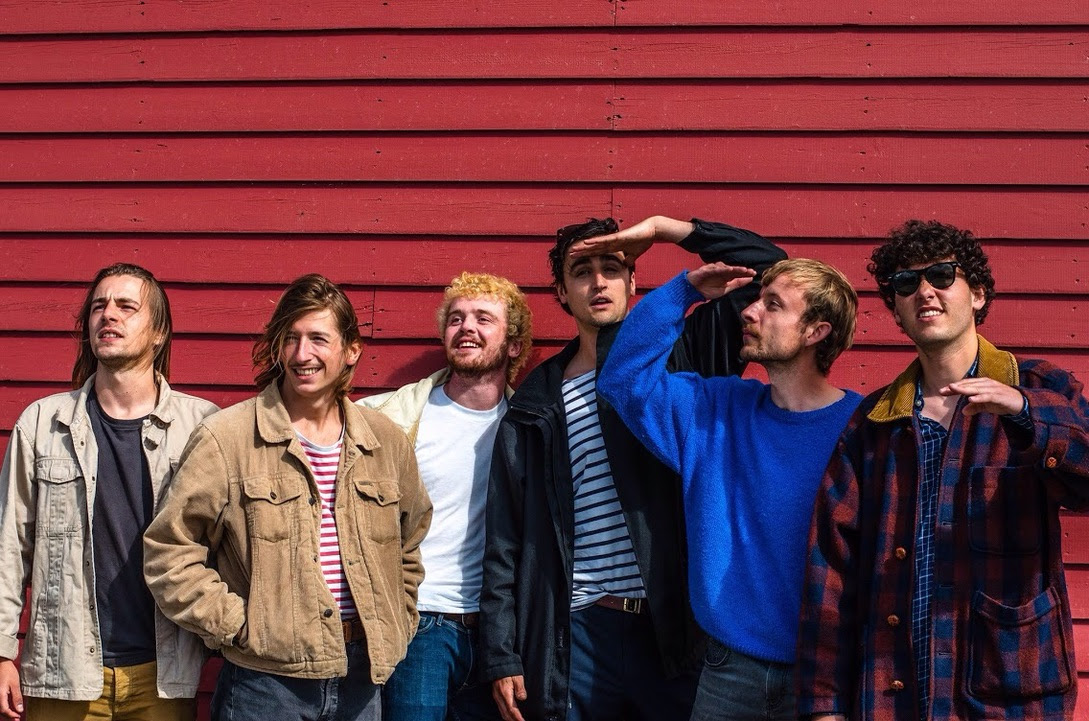 Hang on to your berets. Here comes quirky French folk garage septet The Big Idea. As much a social experiment in freedom of living as a band, the group is releasing the new video "XV" This single teases the release of the remix edition of the band's first and monumental album "La passion du crime 3".
In 2017, the band released a sprawling debut album, 21 songs on 4 discs called La Passion du Crime 3, in which the band did what they do best, everything. Garage rock, psychedelic pop, experimental and acoustic music. The album is the soundtrack for an imaginary erotic detective novel, depicting 80s London through the investigation of Inspector Lawrence and it made enough of a noise for the group to relocate to Paris from the sleepy city of Champigny.
Three years later, sound engineer Stéphane Gillet came across the tapes and offered the band a chance to remix and remaster the epic album. Hence, the version they've just released and what's become the focus of the current promo push. The Big Idea occupy a unique position far from the locus of Francophone psychedelia. Unlike contemporaries in the Parisian scene, they sing in English as a nod to the golden age of British and American psych-pop. Having twice toured France top to bottom and a with handful of well-received gigs in London, we'll be hearing more from The Big Idea once the plague recedes and live music returns worldwide.
Dip into 'XV'
Support the music. Support your local food bank.