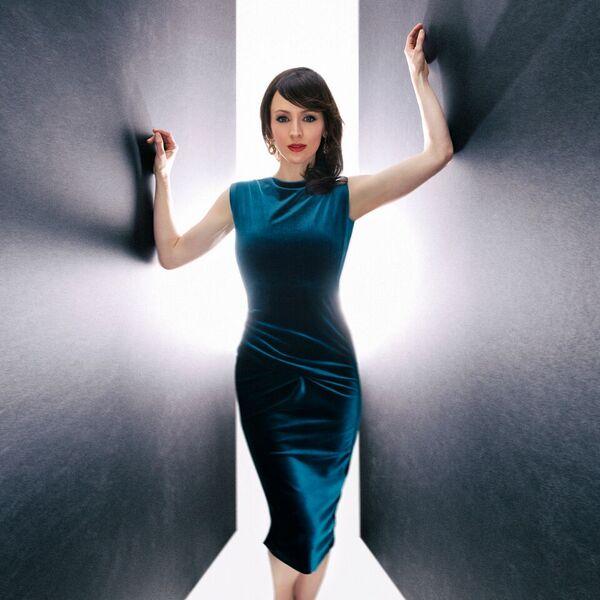 Fri Aug 25, 2017
Singer-songstress Sarah Slean has announced her upcoming Canadian fall tour in support of 9th studio album, Metaphysics. Metaphysics was released on April 7th via Cadence Music/Fontana North and features two CBC Radio 2 - Top 20 songs Sarah and Perfect Sky. This summer will see Sarah perform on Canada Day as part of the celebrations in Hamilton, as well as a performance at the Interstellar Rodeo in Winnipeg. On October 6th she will kick off her fall tour in Vancouver, followed by dates in Calgary, Saskatoon, Regina, and Ottawa to name a few (full details below). In conjunction with the tour announcement - Sarah has released a beautiful new video, filmed on the streets of Toronto and featuring clips from PledgeMusic supporters from 5 different countries, for her song, Every Rhythm Is The Beat. "This song was inspired by my chance encounter with an extraordinary 31-year-old man on a GO Train several years ago. It ignited a two-year long correspondence," says Sarah. "And though that correspondence did not ultimately have a happy ending, it did bring into full light the incredible interconnectedness of all lives."
Sarah continues, "In the ever-changing, often bewildering maze of identity politics, we all want to figure out what groups we belong to, bear allegiance to and take refuge in… but we often forget that there's really only one "group" in the grand scheme. We're all distant relatives, no matter how different our bodies, creeds, colours, behaviours. We all have the same blueprint and experience consciousness via the same mysterious, sophisticated biological system… We all feel, and suffer, and love. Remembering that is enough to awaken the compassion inside all of us that today's world can sometimes lull to sleep."
Metaphysics, her first recording in 5 years, is described as a breathtaking amalgamation of Slean's dramatic orchestral arranging and her signature take on songwriting.
Canadian Tour Dates
October 6 - North Vancouver, BC - BlueShore Financial Centre for the Performing Arts
October 11 - Calgary, AB - The Grand Theatre
October 12 - Sherwood Park, AB - Festival Place
October 13 - Saskatoon, SK - Broadway Theatre
October 14 - Regina, SK - Artesian on 13th
October 17-18 - Ottawa, ON - National Art Centre - Studio Theatre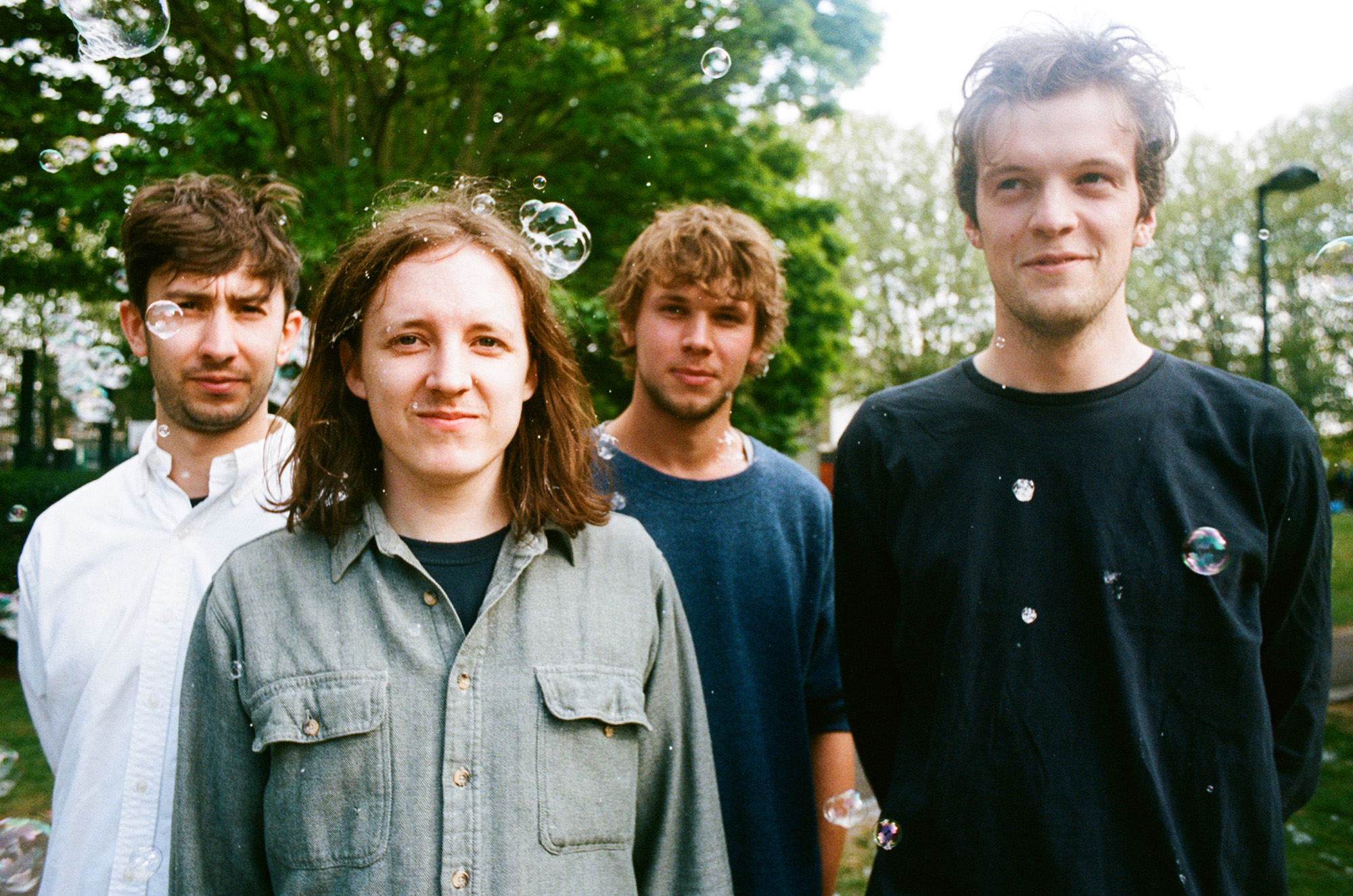 Altrockers Leif Erikson have premiered new single "Concrete & Steel", taken from their self-titled, debut album out on Arts & Crafts. The band has additionally announced details of their upcoming UK tour dates.
Leif Erikson are a London-based five-piece who craft quietly emotive, effortlessly explorative transatlantic pop: five unique life journeys brought together under the namesake of a little-known Icelandic explorer, believed by many to have been the first Westerner to reach the shores of America. And at a time when an increasing number of new bands see depth and substance as a potential commercial risk, lead singer and guitarist Sam Johnston's socially conscious lyrics project a disarming honesty. Here are songs which offer the kind of thoughtful interiority that, while grounded in intimate observation, feel instantly relatable to anybody struggling to find meaning and comfort amidst the hectic concerns of inner city living.
Informing much Leif Erikson's forthcoming mini-album is this meditative introspection of trying to be an artist in the capital while juggling the anxieties of quotidian living. On new single "Concrete and Steel", Sam candidly references a working life spent grafting in London's kitchens: "The streets of London paved with gold / My fortune's there I've been told / Pass my freedom to the hands of power / Washing dishes till eleven for seven pounds an hour." It's the expression of an individual in a society where individualism often takes a backseat to the business of survival. These are, nevertheless, songs of steely resistance, which seek freedom wherever you can find it (whether in nature or through making music itself).
Ultimately, Leif Erikson seek to take the disaffection of modern life and turn it into a form of ascension through the power of music. They're still only at the foot of their career but like their explorer namesake, Leif Erikson are what happens when you find yourself – however you get there – right where you are supposed to be.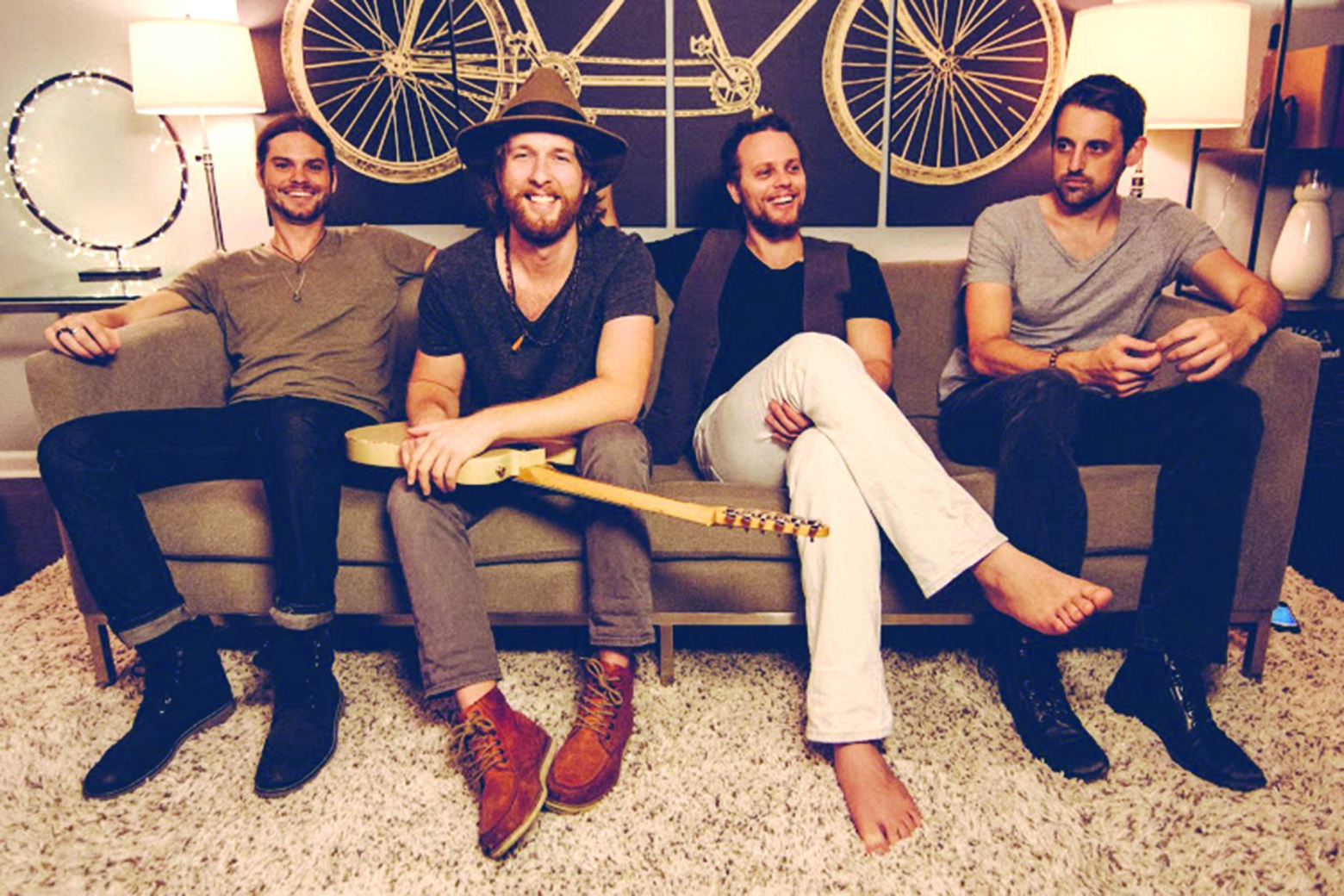 In anticipation of Conjure, the debut full-length record from up and coming Nashville band Elliot RootBaeble Music is premiering the track " Stay," hailing it as "an explosive piano ballad that is sure to tug at your heartstrings." This fall Elliot Root will embark on a U.S. tour with Rainbow Kitten Surprise, kicking off on October 1 in Memphis.
Most recently, PopMatters premiered the track " Lost Man Running ," raving that it "is the group's brand new memorable single that highlights Elliot Root's mastery of dynamics as the song goes from quiet, introspective moments to soaring, harmony-driven heights." The song " Wicked Lies " was featured on Spotify's New Music Friday playlist and iTunes' New Artist Spotlight. Also, mxdwn premiered the video for the track "10,000," hailing the clip as "haunting" and praising frontman Scott Krueger's "soulful" vocals. The first track released off of Conjure, "10,000" was featured by Spotify upon release, where it quickly received over 400,000 listens.
Co-produced by the band's own Melissa Mattey and Krueger alongside Tony High at Nashville's Blackbird Studios and Width Music, Conjure follows the group's Thoughts From Yesterday and II EPs. Elliot Root features Krueger (vocals, guitars), Mattey (keyboards, drum programming), Sean Truskowski (drums) and Todd Bond (guitars).
Writing and recording the album over the course of a year, the band worked out their material at Mattey and High's own Width Music Studio before moving to Blackbird Studios to lay down the tracks. "We would usually start the days off with an idea or two and spend the rest of the day experimenting and letting each idea unfold," explains frontman Krueger. "I don't think we had any sort of preconceived notion as to what we wanted things to sound like, our main goal was to really just get out of our own way and do whatever felt natural at the moment. Eventually we could see a common thread start to run through everything we were writing."
Krueger goes on to note, "Our writers, producers, engineers and mixing engineer are members of the band or live sound team, so the collaboration on the record was really closely knit with almost no outside influence. With the exception of mastering the entire record was created internally."
Releasing their first two EPs in 2015, Elliot Root has quickly gained attention in their hometown of Nashville with the track "Punks and Poets" topping Spotify's "Sounds of Nashville" Top 100 chart and reaching Spotify's U.S. Viral 50 Chart. No Country For New Nashville called the band "loud [and] full of energy…wonderfully electrifying." The band has performed alongside X Ambassadors, Lord Huron, the Zac Brown Band, Michael Franti & Spearhead and more. For fans of Coldplay and piano-driven pop in general.
ELLIOT ROOT LIVE
* with Rainbow Kitten Surprise
September 2 Nashville, TN Live on the Green
September 16 Bristol, TN Bristol Rhythm & Roots Festival
September 29 Aspen, CO Wheeler Opera House
October 1 Memphis, TN 1884 Lounge*
October 2 Jackson, MS Duling Hall*
October 4 Baton Rouge, LA Varsity Theatre*
October 5 New Orleans, LA Tipitina's Uptown*
October 10 Tulsa, OK The Vanguard*
October 11 Lawrence, KS Granada Theatre*
October 12 Columbia, MO Blue Note*
October 17 Pensacola, FL Vinyl Music Hall*
October 19 Tuscaloosa, AL Druid City Music Hall*
October 20 Knoxville, TN The Concourse at the International*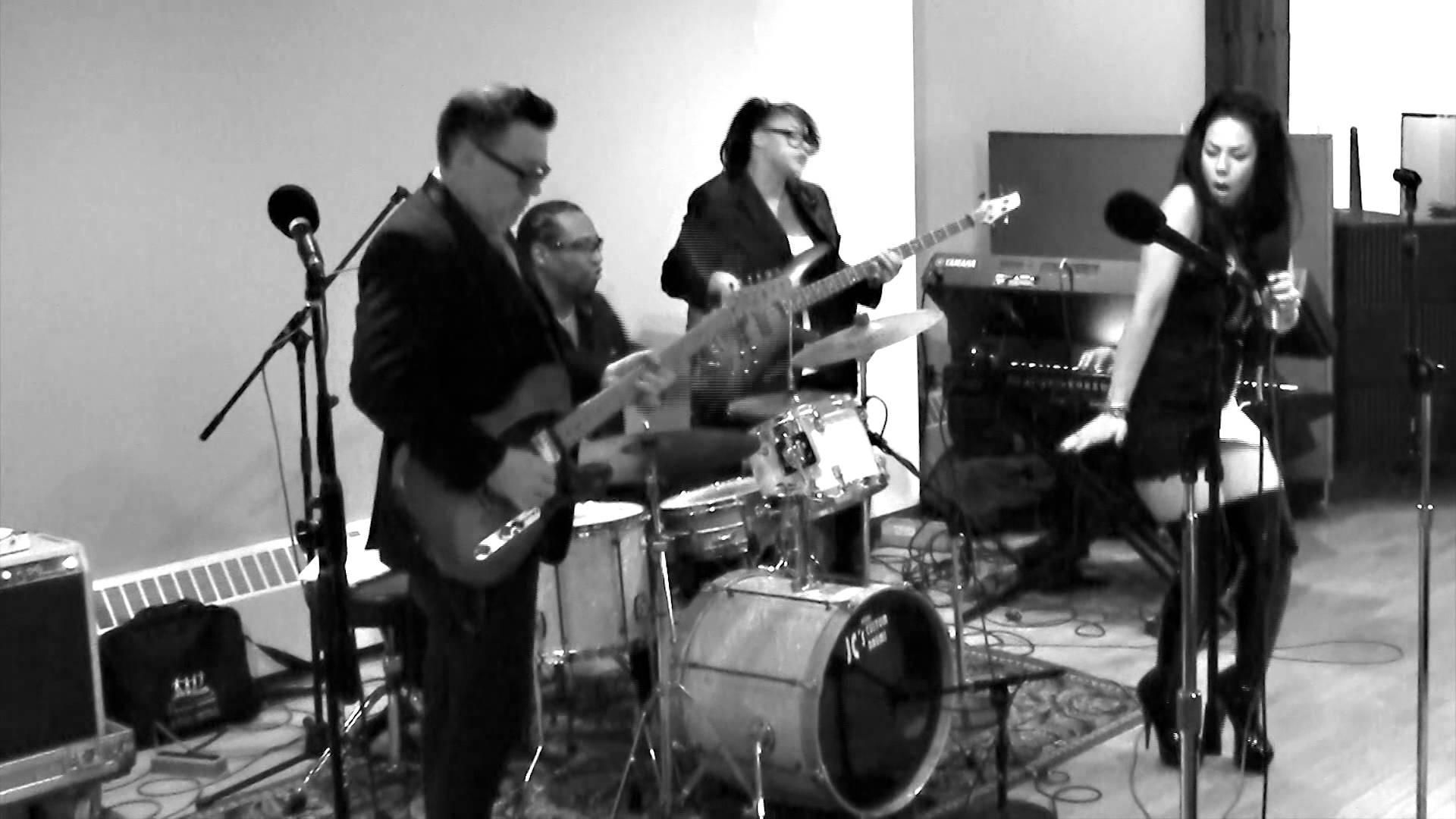 Detroit's own Laura Rain and the Caesars have been putting a lot of miles on their Ford V8 motor the past couple years. After releasing their third album (Gold in 2015), the band has continued their heavy touring schedule, performing everywhere from Paris, France to San Francisco, CA bringing their unique Motor City funky soul to a new audience.
Their fourth album of original Motor City Soul-Blues-R&B is just out and charting.. Walk with Me is a delightful trip through funky dance tunes, hard-hitting vintage R&B, and lowdown Detroit soul and blues. Recorded to tape (mostly live) with organ and horns driving the beat, Laura Rain again demonstrates she is a unique and powerful singer with authenticity and presence. creation. The two albums Closer (2014) and Gold (2015) solidified the band's reputation on the national stage. They toured from 2014-2017 almost every month, performing at festivals and top-tier clubs throughout the U.S. and Canada. In 2016, the duo also won their first Detroit Music Award for "Outstanding Blues Songwriters."
Laura Rain adds about her songs "I try and leave an uplifting feeling with people. I want them to be touched deeply and inspired. If all else fails, a good funky beat will do the same."
Walk with Me is a continuation of their locally grown original vintage r&b, delivering the band's hard-hitting soul and modern juke-joint blues. From the driving Motown beat and stinging guitar of the title track, to the 80s dance funk of "Pleasure Zone," Rain uses her voice to engage the listener in a range of zones, from sexy provocation to call to arms.
The nucleus of the studio band features a first rate list of local Detroit musicians whom the Caesars are known for; Jim Alfredson (Organissimo) keys, Steve Bostick (Sun Messengers) bass, and
Darryl Pierce (Bettye Lavette), Rick Beamon, and Jay Jones all taking turns in the drum chair. The horn section features saxophonist Johnny Evans (Kid Rock), jazz maverick John Douglas on trumpet and Rick Steiger (Sun Messengers) on baritone sax. Walk with Me again highlights Laura Rain and the Caesars' love and commitment to Motor City soul music, pushing their creativity to new heights with a tough, booty shaking wail from deep within Detroit.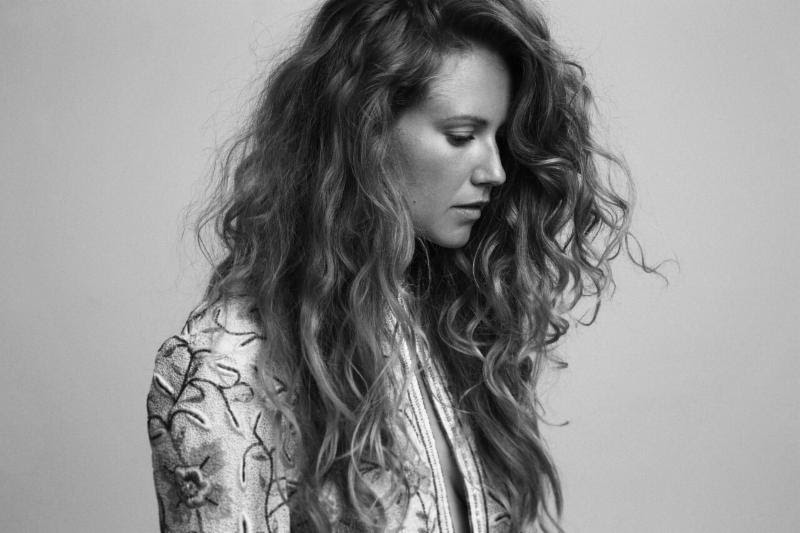 After a recent cross-Canada tour with Great Lake Swimmers, Toronto songstress Megan Bonnell will head out on her own headlining east coast tour this fall with dates in Montreal, Halifax, Fredericton and more. In 2016, Bonell released her dynamic and emotionally endowed sophomore album Magnolia that bares honest, raw and vulnerable songs. Exclaim! raved, "... Magnolia, is a gorgeous, introspective collection of songs that demonstrate an artist at the top of her game." Fans who head to the live shows this fall can expect a preview of some brand new music from Bonnell. After getting off the road, Bonnell will head back into the studio again with producers Chris Stringer and Joshua Van Tassel to record new material.
Bonnell released her debut album Hunt And Chase (Nevado Records) in 2013, followed by her sophomore album Magnolia (Cadence Music) in 2016. She has toured Spain with John Grant, opened for Passenger at BIME Live festival (Bilbao, Spain) and performed at Barcelona Jazz Festival and The End festival (London, UK). She also did a cross-country tour alongside The Great Lake Swimmers, and has played at noteworthy summer festivals across North America such as Mariposa Music Festival, Field Trip Music Festival, and Gateway Festival.
East Coast 2017 Tour Dates
Aug 25. - Burnstown, ON - Neat Café
Aug 29 - Montreal, QC - La Vitrola
Aug 31 - Fredericton, NB - Capital Complex
Sept 1 - Halifax Urban Folk Fest - The Wooden Monkey
Sept 2 - Halifax Urban Folk Fest - The Anchor
Sept 7 - Saint John, NB - Five and Dime
Sept 8 - Elgin, NB - Parkindale Hall
Sept 9 - Mount Stewart, PEI - Trailside
Sept 10 - Charlottetown, PEI - Baba's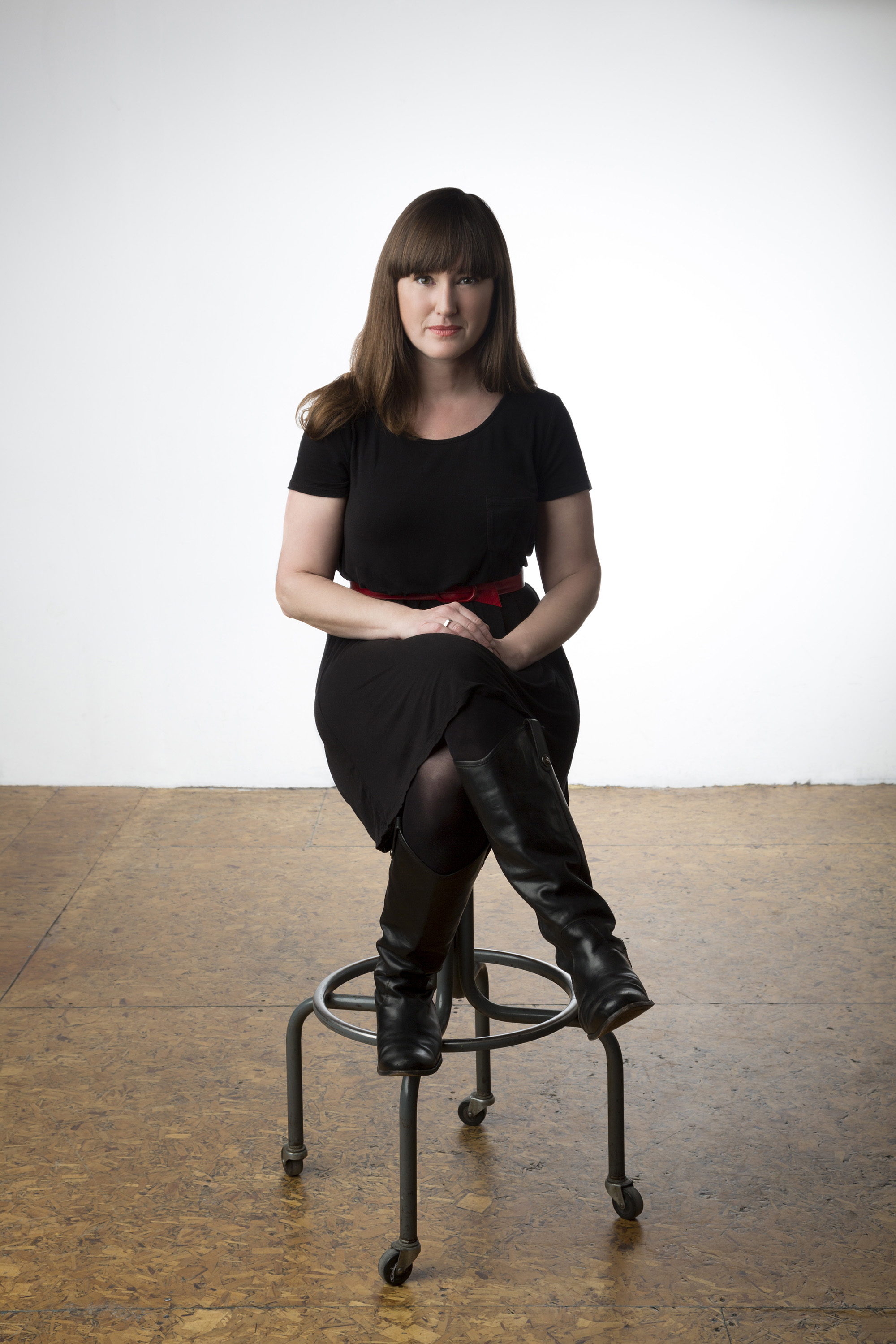 This Fall, Oh Susanna (aka Suzie Ungerleider) will pack her bags, load up the car, and head out on tour across Canada, adding to her already extensive summer tour and festival itinerary. Ahead of that, the acclaimed songwriter is sharing the video for "Thunderbird" from her latest album, A Girl In Teen City, a record that traverses to the most personal place yet: a conjured, vivid past, searching for identity in Vancouver in the 1980s.
The album track "Thunderbird" was inspired Ungerleider's friend Dave, who was "the first person I knew who bought his own car," she says. "He spent around $900 on a black hard top 1968 Thunderbird. He worked as a busboy at PJ Burger and Sons and it took him months to save enough money to buy it. Turns out this car had a rusty underbelly and was totally unsafe to drive so the car sat abandoned until it was towed away by the city after we all left Vancouver to attend college. Cars are, of course, a metaphor for freedom, youth, adventure and virility. The car also could represent Vancouver itself, beautiful on the outside but rusted out and dangerous on the inside."
For the video, Ungerleider looked to social media to see if anyone had a Thunderbird available for the shoot. "A fan of mine named Tracy Ranick said that her dad happened to be involved in the Southern Ontario Thunderbird Club. So Bob agreed to let us use his car as long as I was careful with it. I decided it would be fun to create a story and cast him in the video. The video shows what actually happens to him on many occasions; returning to his car only to discover someone sitting in it."
A Girl In Teen City reunites Ungerleider with producer Jim Bryson. The pair collaborated on her previous release Namedropper, an album featuring the songs of Canada's top songwriters written specifically for Oh Susanna to interpret. This time, with the urging by her friend and co-conspirator, Bryson, she embarked on a time machine to visit her teenage self in a sleepy port town that she thought no one had ever heard of.  
From cheeky rock pop to quietly beautiful love songs, A Girl In Teen City reflects Oh Susanna's songwriting breadth. Her brilliant vocals float through the sensuous instrumentation to create a cinematic soundscape. The album finds Ungerleider working with longtime friends and musicians Eli Abrams on bass, Cam Giroux on drums, Gord Tough on guitar, and Jim Bryson on guitar and keyboards. Guest harmony vocalists include Holly McNarland,Gabrielle Giguere, Ungerleider's sister Jessie and niece Sofia. The JUNO Award nominated and Genie Award winning Canadian songstress began performing as Oh Susanna in the mid-1990s, crafting a persona that matched the timeless qualities of her music, sounds that drew from the deep well of early 20th Century folk, country and blues, yet rooted in her finely-honed storytelling skills.
TOUR DATES
Aug. 31 - Mount Stewart, PEI - Trailside Cafe
Sept. 1 - Halifax, NS - Halifax Urban Folk Festival @ Tempo
Sept. 2 - Halifax, NS - Halifax Urban Folk Festival @ The Wooden Monkey
Sept. 3 - Pictou, NS - Fat Tony's
Sept. 6 - Fredericton, NB - Grimross Brewery
Sept. 8 - Iona Heights, NS - Iona Heights Inn
Sept. 10 - Montreal, QC - Le Cagibi
Oct. 5 - London, ON - Aeolian Hall
Oct. 7 - Ottawa, ON - National Arts Centre
Oct. 12 - Vancouver, BC - The Wise Hall
Oct. 13 - Penticton, BC - The Dream Cafe
Oct. 15 - Calgary, AB - The Ironwood Stage
Oct. 18 - Red Deer, AB - International Beer Haus
Oct. 20 - Edmonton, AB - The Almanac
Oct. 21 - Winnipeg, MB - Times Chang(d) High & Lonesome Club
Bits'N'Pieces

TDot Fest , Canada's largest free all ages outdoor Urban Music showcase is ready to #pack the square. Sunday, SEPTEMBER 3, 2017 from 12 PM - 10 PM, TDOT FEST will once again bring together Canadian Urban Music artists to perform at the iconic Yonge-Dundas Square. Headlining this year's show is award winning recording artist Peter Jackson referred to as the "hardest working rapper in Canada" and Hip Hop pioneer, Choclair. Also hitting the stage are veteran recording artists, Rochester and Blacka Da Don with special surprise guests. The festival brings together Canada's hottest rising artists, Alex Price, Leo Vance, John Mega, Mic Miles, EMG, Jay Evans, Southeast Cartel , YOANA, and twenty-one others to heat up the stage.
TdotFest also brings popular Toronto's DJ'S to keep the music spinning throughout the square. DJ Andre 905, the official DJ for the Raptors 905, DJ Keys, the official DJ for the Wolfgang Umbrella Collective, DJ Tyco from 90 nickel andDJ C-Sharp will take to the TDOT FEST MADAM BLING PERFORMANCE stage. TdotFest has become the perfect cap to the summer for urban music fans, bringing together Toronto's past, present & future in one iconic location.
Toronto Buskerfest brings the weird and the wonderful, the fabulous and the freaky to Woodbine Park Sept.1-Sept.4. Enjoy y'all.