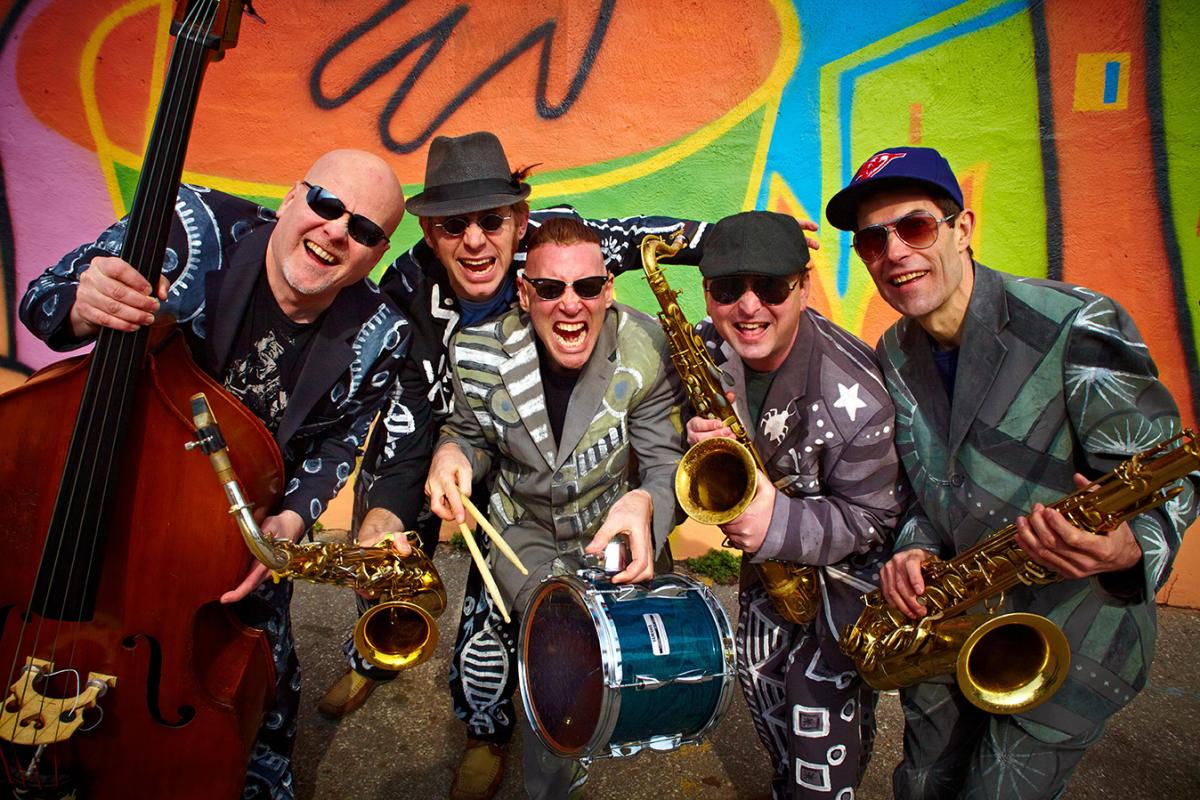 Fri Jul 06, 2018
What do you get when you cross 3 amazing saxophonists dressed in wacky clothes, a crazy dancing drummer and a killer upright bass player and have them sing songs about Buses, Roaches and Hockey that spend 1/2 their time playing in the audience? The Shuffle Demons, that's what!!!
The Shuffle Demons are a high-energy Canadian band that blends virtuosic jazz and funk playing with eye-catching costumes and over the top stage antics to produce a kinetic show. A hit at festivals all over the world, the Shuffle Demons are a crowd-pleasing, full-on musical group that backs up wild stage antics with phenomenal playing by some of Canada's most talented musicians. Therefore, in the teeth of the summer's heat, the contrarian Demons are checking into Hugh's Room Live to go mano a mano with the club's AC system Fri. Jul. 6, showtime 8.30 pm.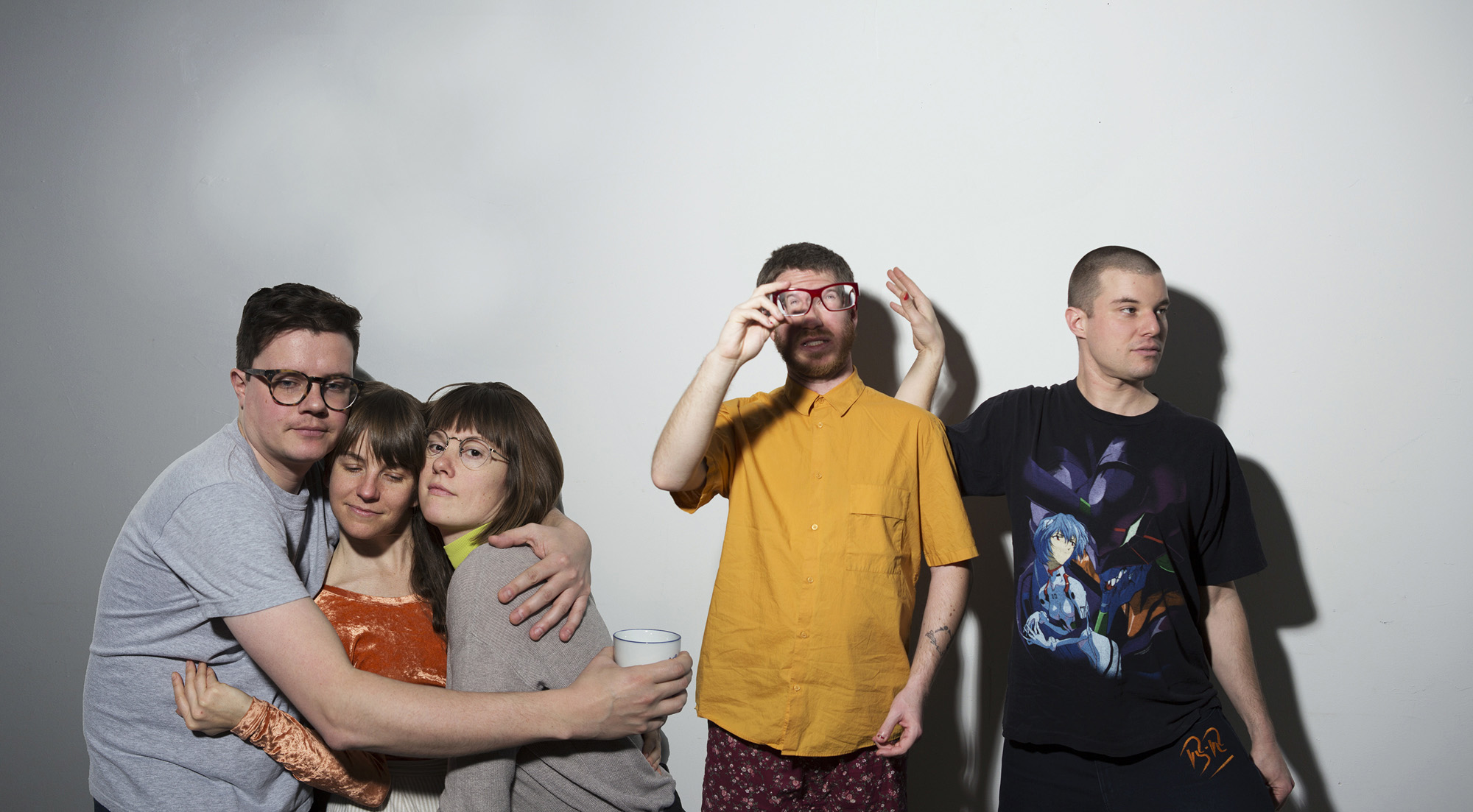 With Toronto experimental pop group Bernice's new album, Puff LP: In the air without a shape, nominated for the 2018 Polaris Music Prize, the crew is sharing a new video for album track "One Garden", created, shot, and edited by Devin Sproule and Paul Curreri.
WATCH AND SHARE "ONE GARDEN" HERE
Puff LP: In the air without a shape – the minimalist follow-up to 2017's maximalist, Grammy Award-winner Shawn Everett-produced Puff EP – has been received with critical acclaim. Currently in the Top 50 on both the NACC chart and !earshot, CBC Music calls the album "spellbindingly good. It's like watching an abstract painting form in front of you," while the latest single "He's The Moon", grabbed the attention of the New York Times who proclaimed it to be "a monument to ephemerality."
The album finds Bernice tackling pop minimalism; the stripped-down album touches on jazz as much as the enigmatic mix of pop, electronic, and R&B with their unique air of playfulness. Sitting between Enya, Julia Holter, Chairlift, and Deerhoof where clear vocal melodies fly kites over spare arrangements, Bernice's new album attempts to mimic the playful intimacy of the band's live show.
"Our goal was to capture how we really sound," says Robin Dann of the new album, which also features new takes on EP standouts "David" and "St Lucia". "Some people in a room, playing music together."
Bernice's members and collaborators including longtime Owen Pallett collaborator Thom Gill (keyboard/sampler) as well as Colin Fisher (guitar), Daniel Fortin (bass), Philippe Melanson (drums), and Felicity Williams (supporting vocals). All are professional musicians from Toronto's music community and members of Owen Pallett, DIANA, John Southworth, Bahamas, Martha Wainwright, The Barr Brothers, and many others. When they come together with Bernice, the make some of the more interesting music on the Toronto scene.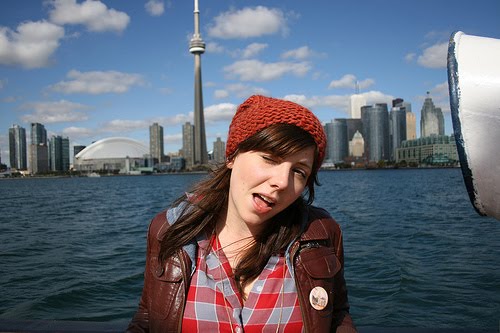 After a 3-year hiatus, roots singer Emilie Mover returns with a brand-new album of original songs, Night Owl. This sixth studio album showcases the beauty in her simple and wise-beyond-her-times approach to songwriting. Mover's vocals are both captivating and calming, leading the listener through a range of ups, downs, and arounds on the 12-track release. Taking on a multifaceted role, Emilie also co-produced the album alongside fellow musicians Blake Mackay and Andrew Furman. Jesse MacMillan, Anna Sudac, Noel Bryant, Sean Dean (The Sadies) and Christine Bougie (Bahamas) make up the rest of the talent heard on Night Owl (with a token guest appearance from renowned saxophonist Bob Mover, Emilie's dad, recorded at Bathouse Studio in Kingston, ON.
The album has already gained attention in Canada and abroad, with single "Fallin' In" recently featured as the Song of the Week on CBC's Here & Now with Gill Deacon. During the interview, Mover talks about the hiatus and opens up about the relationship between her and music, "I've always been a sensitive person, but living life and learning how to live life has its struggles". Providing a window into her creative and personal process, she relates to so many that mirror her experiences. These experiences are reflected through her nuanced lyrics and diverse compositions and arrangements.
Watch the video for "Walkin' Through": https://www.youtube.com/watch?v=gQ6QGqzsA_8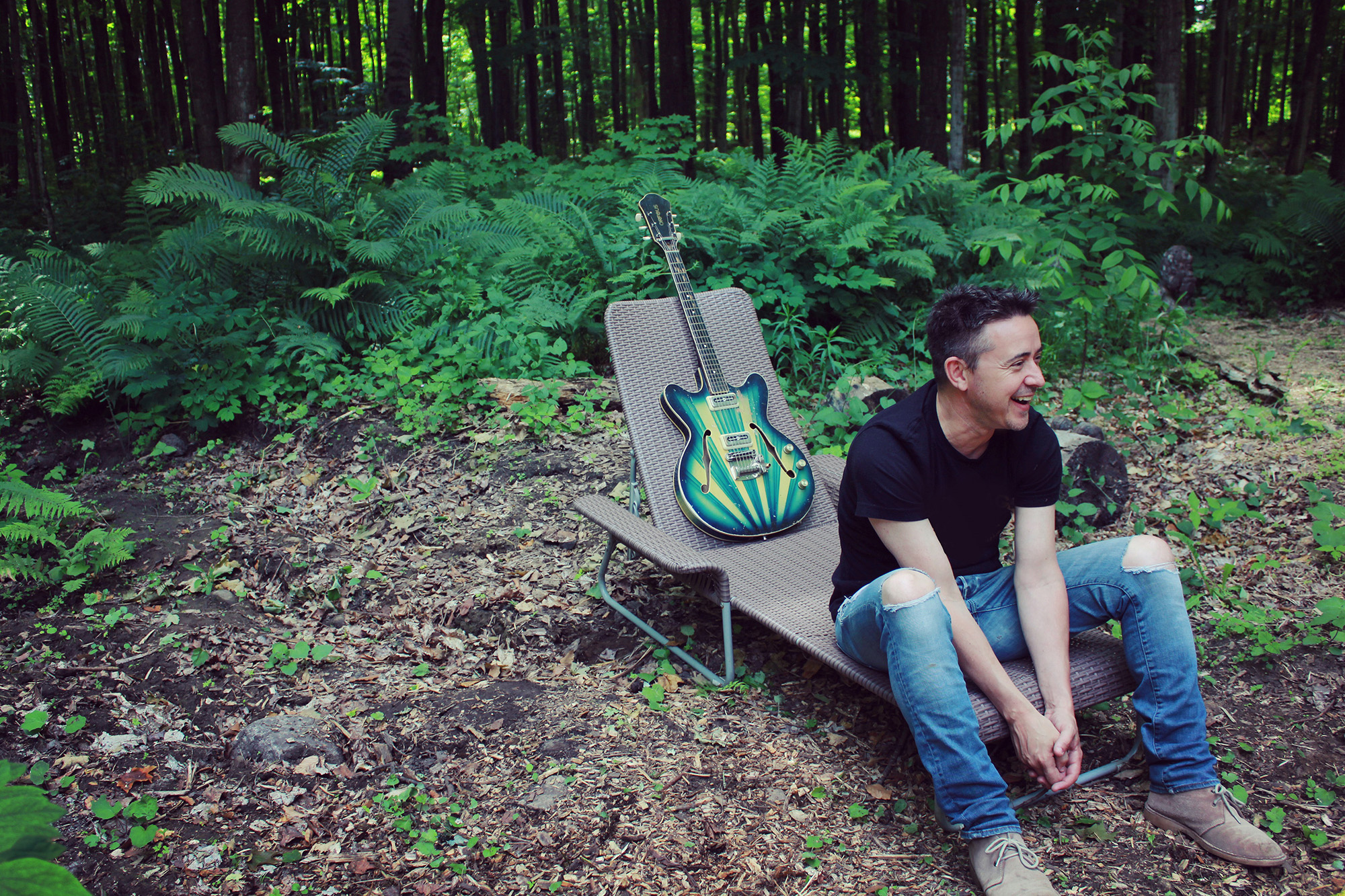 So nu folker Danny Michel starts the journey of releasing a new album, one song at a time, over the course of the next few weeks and months. "By the end of that journey, we'll have a 6 song album that will be pressed to CD and 10" vinyl. Each song will receive its own original artwork etched into real wood, all tying into the final album cover and title. "I'm all about the idea of shorter albums, more often," says Michel. Fans can help out with the album via Michel's Indiegogo campaign HERE
First track off the album, "Born In The Wild", is a song he wrote "for the brave kids of the #neveragain #marchforourlives movement." The track comes complete with a video of Michel performing the song in his own little piece of the wild, near his home studio in the woods. After spending much of the last year performing around the world and working to raise money for charities, Danny Michel is heading out on the road this summer.
An adventurous and fearless artist, Michel is one of Canada's finest coming songwriters. His thoughtful lyrics and charming performances have earned him a devoted fan base, nominations for three JUNO Awards, The Polaris Music Prize, and The CBC's "Heart Of Gold". Most recently, he was the winner of two Canadian Folk Music Awards for "Producer Of The Year" and "Oliver Schroer Pushing the Boundaries" for his album Khlebnikov.
Earlier this year, Michel spent some time in Morocco performing with Gold Medal Plates, with Jim Cuddy, Ed Robertson, and Jeremy Fisher. Watch his travel video from the trip, along with a performance of "Sad And Beautiful World" here.
In December, Michel was in Belize to check in on the Ocean Academy School, a small non-profit community high school which he has been working to raise funds for since 2011. Watch a travel video of Michel at the Ocean Academy here.
TOUR DATES
Jul 6-8 - Orillia, ON - Mariposa Folk Festival
Jul 13-15 - Perth, ON - Stewart Park Festival
Jul 28 - Owen Sound, ON - Chi Cheemaun Ferry
Aug 25 - Creemore, ON - Creemore Springs Copper Kettle Festival
Aug 29 - Owen Sound, ON - Georgian Shores United Church
Sep 10 - Waterloo, ON - "Khlebnikov & Beyond" w/ Chris Hadfield
SINGLED OUT Last year, Joey Landreth stunned audiences with his debut solo record Whisky. The album earned critical acclaim across the country showcasing him as a songwriter, vocalist, musician and performer in his own right. Today, he follows that up with his brand new smooth and soulful single "Forgiveness." Listen here.
On coming up with the concept of "Forgiveness" Landreth says, "I was toying around with the idea of forgiveness and what it meant to me. It kinda hit me one day that forgiveness is such a hard state of mind to achieve because we spend so much time being hung up on our own ideas of who's right and who's wrong. Forgiveness is not something that you decided to give away, or something that you do to someone else, ie.: 'I forgive you for doing this.' but rather an act that exists almost completely as an internal dialogue. In forgiving someone, you are not granting them freedom from your judgment but rather freeing yourself from your own judgment."
When Landreth is on the road, he is doing what he does best, entertaining audiences with his soulful musical storytelling and infectiously emotive melodies. Fans will be able to catch him live this summer on The Forgiveness Tour that includes stops in Canada, The US and The UK. Tour dates below!
Watch the live video for "Forgiveness" recorded at Joey's Apartment.
https://www.youtube.com/watch?v=sRP5Hsb-es4&feature=youtu.be
THE FORGIVENESS TOUR
July 3: Austin TX - Saxon Pub %
July 13: Harrison BC -Harrison Hall **
July 13-15: Comox BC - Vancouver Island MusicFest **
Aug 4-6: Canmore AB - Canmore Folk Fest
Aug 10-12: Edmonton, AB - Edmonton Folk Fest **
Aug 21: Lethbridge AB - Lethbridge Exhibition
Aug 23-26: Tondor, Denmark - Tondor Festival
Aug 30: Brighton UK -The Albert
Aug 31: Winchester UK -Railway Inn
Florie-Laure "Lauria" Zadigue Dubé awoke her passion for singing when she was only two, listening to the musical "Notre Dame de Paris". In time, she became part of the choir of her church and that became her path to entertainment.
"I've always wanted to be an entertainer and when I was little I thought I was a better dancer than singer. As I was growing up though, I realized nothing made me happier than singing." Lauria grew up with a musician uncle and local artists from all over Montreal would regularly be coming in and out of their basement studio. "I remember growing up thinking "I can't wait to be old enough so I can play with all this stuff!"
"I don't think in terms of having a genre. I just do music that makes me feel alive, that makes me feel something. I'm so passionate about music because I've had the experience when I've discovered new artists or new songs, where I had to stop whatever I was doing to just let the chills of a melody take over me. I've had times when I had to close my eyes and just lie down because a song was so musically powerful."
Currently studying at Concordia University, Lauria's favorite times are really in the studio. "I'm happiest in front of the microphone when I know we're turning a small idea into something that will matter. Every time I leave a recording session, I feel euphoric."
But for now, Lauria just wants to make sure her listeners take something…whether it makes them move on a club dance floor or smile at home while doing homework. Whether it's her music or her lyrics, "I want potential fans to connect with me as an artist through my songs. I want to create something that'll make others feel a tenth of what I feel during these moments when I am most inspired, no matter the genre."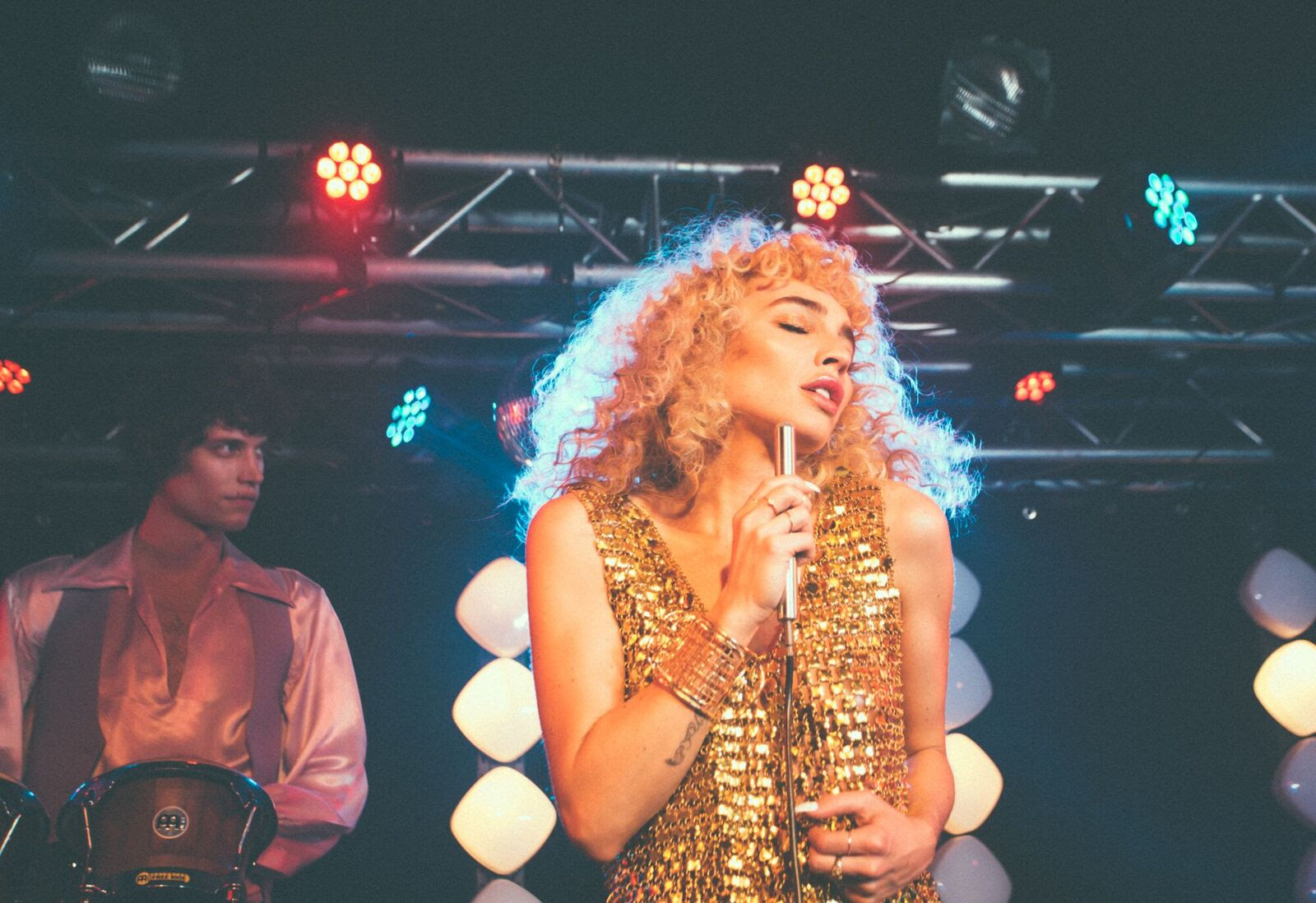 Here's a disco-inspired offering from another new genre-bending artist. Canadian pop singer and songwriter Goldilox, releases her new single for, "I Love You", ahead of her upcoming album release, Very Best. The track for "I Love You" dropped June 29, 2018, on Apple Music and Spotify, with the music video set to premiere in July.
Listen to Goldilox's single "I Love You" HERE.
Goldilox's new single was inspired by a number of her music idols including Marvin Gaye and Pharrell Williams. Goldilox explains that she, "...chose this record as the introduction to Very Best because it really sets the tone for the rest of the album. I wanted to create a song that embodies the moment when time stops still because someone told you, "I Love You".
After the start of her career in Vancouver, Canada, the demand for Goldilox's music took her to Los Angeles, and finally to her current home, Paris, France. "I want to be around inspiration, and what inspires me right now is being here in Paris. Here, uniqueness is encouraged. You have to go where you can grow. I feel like I'm a student in Paris, I am taking all its magic in and it's coming out not only into my music but in everything I do".
For more Goldilox, check her website.
Support live music. All over.