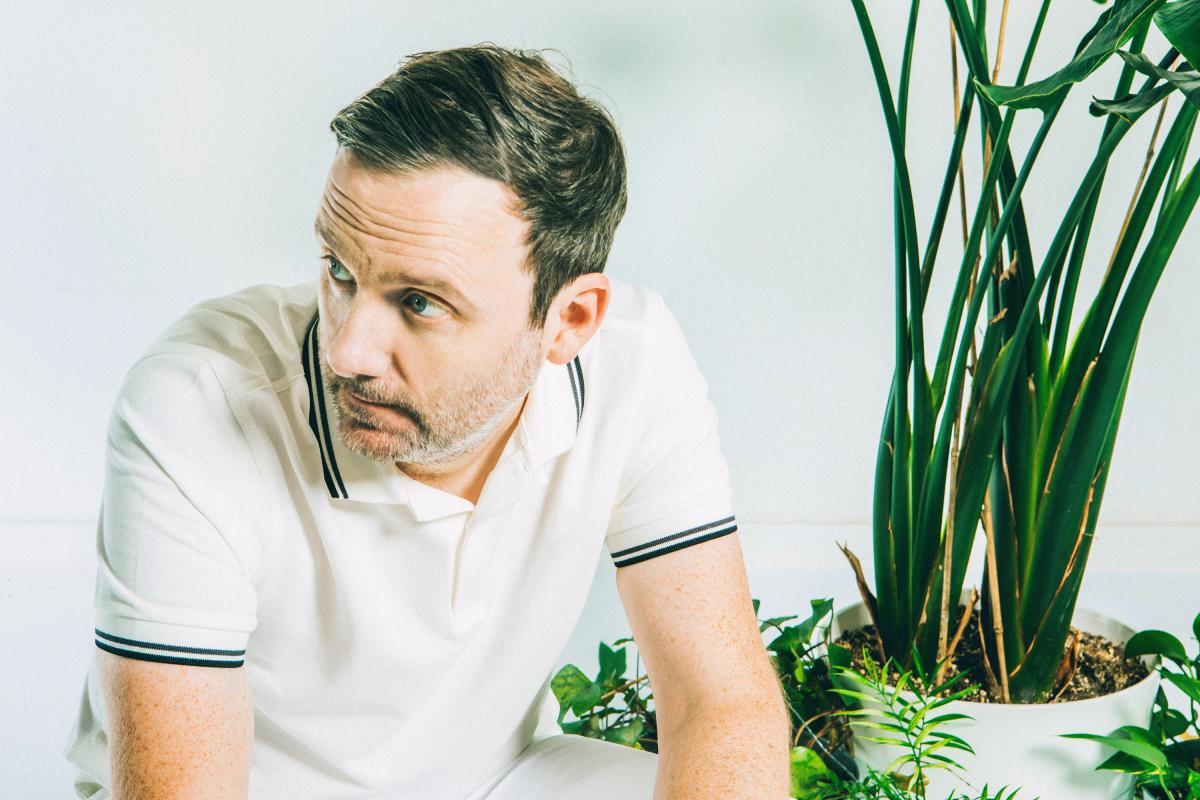 Fri Jan 15, 2021
Brand new year, same old sins.
Spotlighting Wigwamen Waabnong Food Bank 20 Sewells Rd, Toronto, ON Scarborough North  Phone 647-607-5943
Websitetorontoeastsda.ca
Service contact Faye Moffett, Coordinator, fayemoffett@rogers.com
HoursCOVID19 -- Food bank open Thu 2 pm-4:30 pm; serving outside
Support your local foodbank. Thank you.
How does your songwriting garden grow after a decade of silence? Been just that long since Small Sins, pet project of Canadian writer/performer/producer Thomas D'Arcy, has put out music so this new release is large for him.
The curiously titled Volume II (his fourth release) is due out on February 12th (Thomas D'Arcy Music Inc) and includes the lead single "Andre" out today. The new album was recently included in Exclaim's 29 Most Anticipated Albums of 2021, with the single premiering on CBC q.
"Andre" began as a co-write with Dear Rouge.I was trying to write songs their singer might sing, thinking that if I were writing to my husband Andrew, I would call him Andre in a song to not be so - I don't know - something." shares D'Arcy. "Somewhere along the way, I realized the song would be perfect for my own needs and stole the thing back."
Listen here:
 Volume II is a collection of 8 new songs produced, engineered, and mixed by D'Arcy. A loving mix of synthetic sounds and organic textures showcasing synth-driven pop that you could dance or fall asleep to, is what it says in the presser. With orchestral string arrangements alongside arpeggiated Moogs and overdriven guitars, layered vocals, and deeply intimate deliveries, Small Sins Volume II is a unique musical experience that borrows from many but sounds like none.
Faves round here are 'Used To Be A Better Man' and 'Stuck With Each Other'.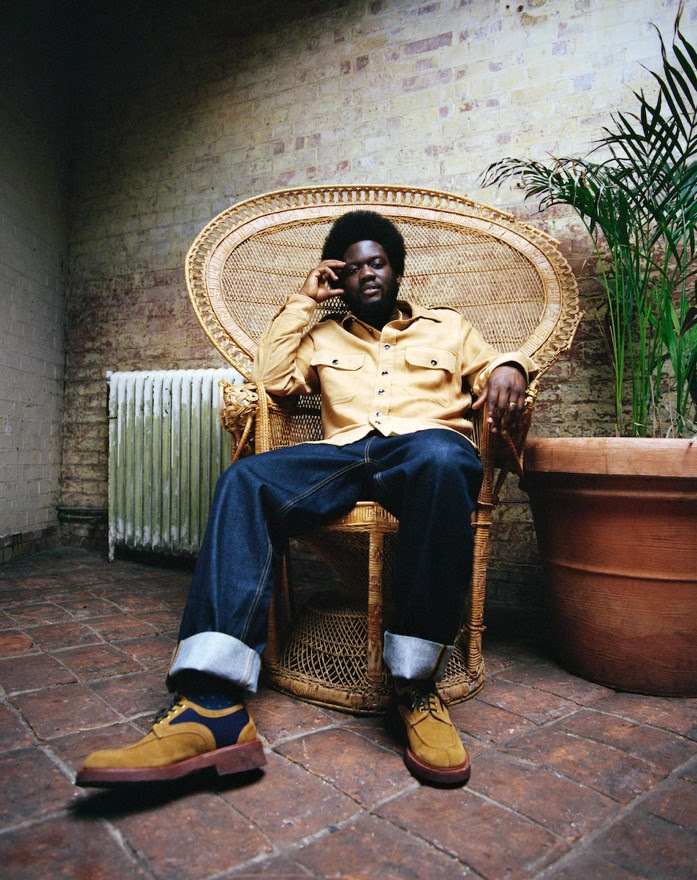 One very rugged and engaging mashup here. ATO Records has released the Michael Kiwanuka mix of Brittany Howard's "13th Century Metal."  With his first-ever mix for another artist, the acclaimed British artist brings an irresistible Afrobeat-inspired groove to the song, which is from Howard's Grammy-nominated debut solo album, Jaime. 
Michael Kiwanuka says, "I was so excited to get to work on this project as I've always been a big fan of Brittany's music. Knowing this particular track and being such a fan of her voice, I wanted to not meddle with her voice, and then to make it front and center. She sounds so victorious when she sings and speaks, so the music I made was governed by that."
The New York Times hailed "13th Century Metal" as "a roller-coaster of a spoken-word rant that's part self-help exhortation, part sermon." Pitchfork observed, "Amid the noise and chaos, Howard shows that love can be the most radical tool of resistance."
Howard is currently nominated for five Grammy Awards, bringing her total career nominations to 16, with four wins. Jaime is nominated for Best Alternative Music Album. Three different songs from the album have been nominated in three different genres. "Stay High" earned nods for Best Rock Performance and Best Rock Song. "Goat Head" is nominated for Best R&B Performance and "Short And Sweet" for Best American Roots Performance. Evidence both of the lady's versatility and the slipperiness of modern music when it comes to fitting into specific genres.
Earlier this year, Atlanta-based hip hop duo EARTHGANG remixed "Goat Head" and Bon Iver brought fresh textures to "Short and Sweet." 
Listen to '13th century metal'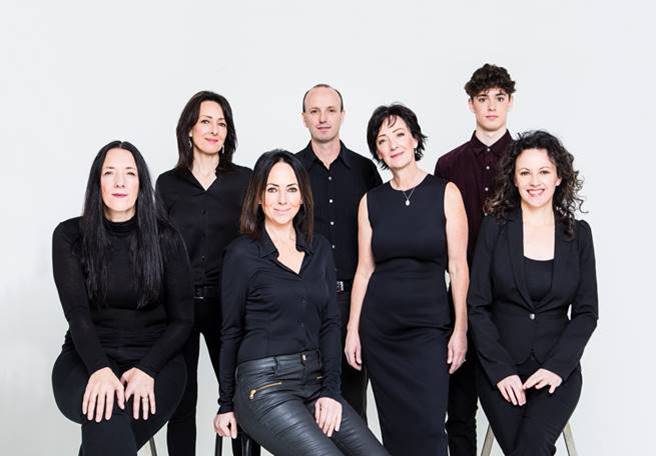 Having put away "O Come All Ye Faithful" for another year, Leahy release a new single, "Little Moon," on Friday, January 29th.
Leahy's place as one of the country's most highly regarded progressive folk-roots groups is secure, so going forward is expected they'll be a flexing of musical muscle and a testing of electric fences.
Produced by Grammy Award winner (and fellow Canadian) David Bottrill (Peter Gabriel, RUSH, Smashing Pumpkins, Afro Celt Sound System), "Little Moon" is an instrumental original that's so captivating, it sounds as if it was adapted from a timeless traditional melody. The song builds from a solo arpeggiated piano as it adds first a violin, then percussion, then a second violin, drums, and electric guitar. After it breaks down, with a brief but beguiling guitar solo, it returns, doubling the pleasure.
"Little Moon" also offers an excellent example of Leahy's progressive sensibilities, as they bring their roots-based instrumental prowess into modern-day focus. Co-written by siblings Erin and Angus Leahy and, originally arranged for violin and piano, Leahy introduces the electric guitar into their sound in this song, played by Canadian rock guitarist, Nick Johnston. The passionate duet between violin and electric guitar highlights the exquisite features that make both of these the "first instruments" in their respective orbits of Celtic roots on one hand, and rock 'n' roll on the other.
The platinum selling Lakefield, ON octet broke through in the late 1990's with their chart-topping instrumental single "Call to Dance", introduced audiences to a new way of accessing a uniquely Canadian music genre. The Leahy approach to traditional music – a combination of stride piano, driving rhythm guitar, propulsive drumming and  a distinctive bass guitar style, was the foundation from which fiddle-led instrumentals were launched to mainstream music listeners. A timely performance at the JUNO Awards led to being offered the opening act slot for Shania Twain on her record-breaking Come On Over tour. This amazing opportunity put Leahy in front of millions of music fans throughout North America and the UK and was the making of their career.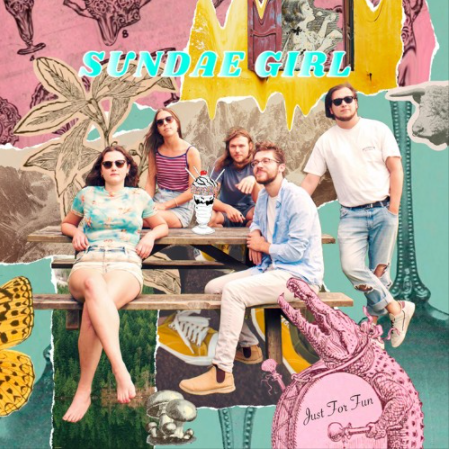 'Faces' is about an uncontrollable spiral into self-doubt and questioning your worth," said Sundae Girl vocalist Laura Kempton (she/her). "That spiralling goes so far into a personal hell that past mistakes seep into dreams. Then you find yourself awaking at the cusp of the dream, and the cycle continues."
Welcome to the sunny days and flirty ways of Halifax nu pop crew Sundae Girl.
A glamorous and intimate look at inner battles with self-worth, "Faces" is brought to life by director Jeff Miller. Together, he and Sundae Girl create a beautiful visual nightmare, exploring the dark thoughts we tell ourselves.
"The song is about struggling to find the Brightside, It's about coming to terms with the personal demons that we all fight with in our minds, and a constant striving to be kind to yourself."
"Faces" hails from new EP, Just For Fun, a concoction of songs showing Sundae Girl's playfulness, as well as their melodic and retro likings. Recorded at David Scholten's Spaces Between studio in Halifax, this debut EP was produced by Adam Warren (Glory Glory), while finishing touches were added by Brooklyn-based engineer Justin Gerrish (Vampire Weekend, The Strokes, Weezer).
"Just For Fun" is a mantra. It's an approach to handling the pressures of life and finding ways to look on the bright side."
The EP manages those pressures in different strokes. Opener "Sandbar," for instance, is a shimmery pop single that spins the tale of a protagonist at her wits-end with an unsympathetic and inept lover. One of the band's earliest songs, "Sandbar" took on a new surf-pop life through their work with Warren, epitomizing their newfound sound. "Faces," presents a glamorous and intimate look at inner battles with self-worth. From there, Sundae Girl push and pull between conventional indie pop and their psych and dream pop tilts, on "Stay Home" and EP closer, "Rock Show".
Freaky, sparkly, wavy. Sundae Girl are a five-piece group recalling and reinventing sounds from bands like The Smiths, Blondie, and The Strokes, The debut EP puts its playful retro and rockist leanings on display. The album should be well worth our time.
Sundae Girl - "Faces"  https://www.youtube.com/watch?v=oyE5Vl5CaOA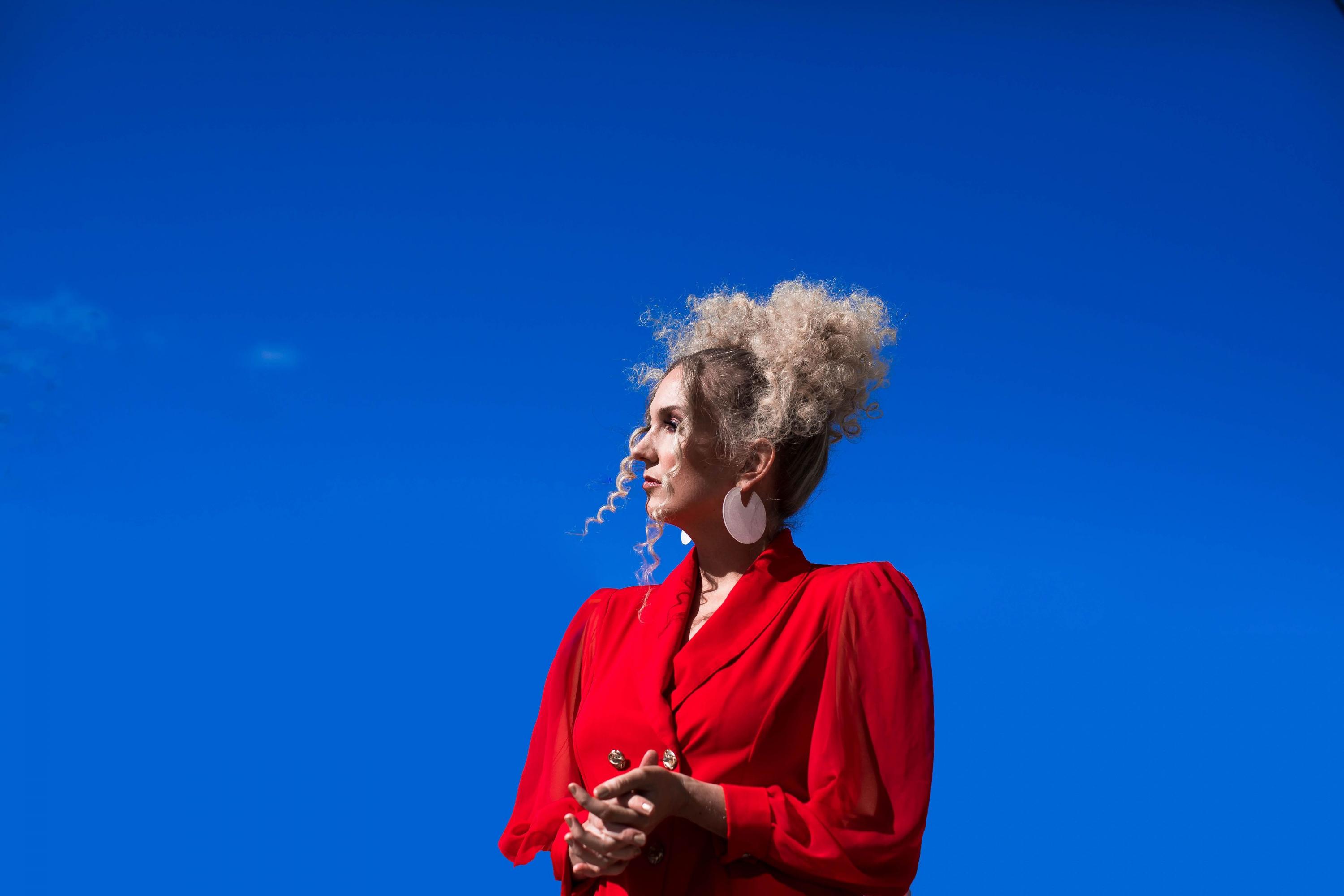 Guelph born, Toronto-based indie pop artist Julie Neff shares her new single "Siren Call" from her forthcoming EP Over It due January 27. "Siren Call" is about the magic of meeting someone while you're travelling and the ensuing reality that hits when the trip ends and you try to intertwine two very different lives together.
"I wrote and recorded an acoustic version of this song at the tail end of my first EP, Catharsis, but I always imagined creating a cinematic version of this song that really reflected the intense emotions felt in these situations;" shares Julie. A rising talent in the Canadian music scene, Julie's season-long forays to Brazil and Spain have created a passionate international fan base, and are a testament to the same passion and persistence infused in her music. Collaborating with local musicians along the way has allowed Neff to craft a genre-blending sound, a little outside the constraints of indie rock.
'Siren Call' live at The Painted Lady:
Over It is a collection of 6 new songs, including the previously released title track - a song about that time in your life when you're stuck in a job or a situation that has worn you down, burnt you out, hurt you, and you know you need to leave — you've had that clear epiphany — but you don't know how yet, and "Those Dreams" featuring 3-Card - a song that talks of projections, assumptions, and misplaced expectations.
"I want this EP to do for others what it did for me. To help put a stake in the ground, to articulate why things aren't okay, and maybe take a step towards changing them.I want these songs to be an outlet for the anger, hurt, and frustration that we all feel during this process of deciding that enough is enough, and learning to create healthy boundaries in our lives."
Neff fashions her heartbreak into powerful hooks and driving rhythms, using them to heal the past and set boundaries for the future. Her vocals carry a frayed edge and ever-present tremor hinting at the power beneath the surface. Equal parts strong and sweet, Neff's melodies have staying power and a sense she's learnt her Florence Welch, Leslie Feist, and Stevie Nicks well.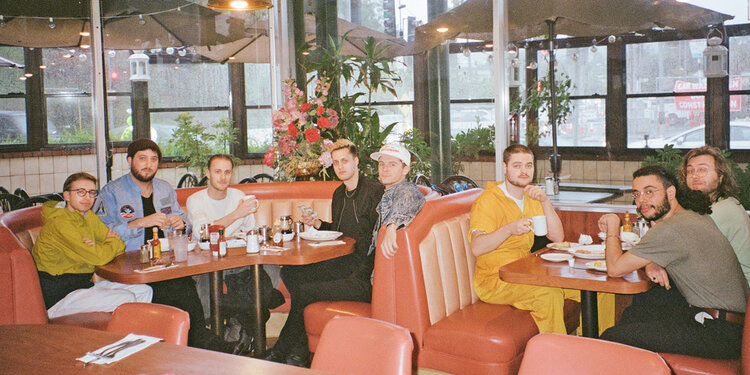 Ground busting Canadian-American 8-piece soul-jazz collective, Busty and the Bass release footage of their entirely improvisational December 2020 livestream series. The vibrant videos from the Live From Breakglass series were recorded in Montréal, showcasing the ensemble's roots in avant experimental jazz dating back to their conception in McGill University's acclaimed jazz program. The livestream series was preceded by the release of the video for their 2020 album title track, "Eddie" - directed by June Barrie with 2nd animation by Vincent Hurtu.
Watch the all improv LIVE FROM THE BREAKGLASS Dec.1
Eddie was released in summer 2020 via Arts & Crafts. The 12 tracks set nostalgic and vulnerable lyrical ruminations against a soundscape of simmering soul, spirited rock, hypnotic hip-hop, perennial psychedelic funk and artful R&B. Produced by Neal Pogue (Tyler The Creator, Anderson Paak) and executive produced by Earth, Wind & Fire's Verdine White, it features legendary collaborators George Clinton, Macy Gray, Illa J and Jon Connor. The octet of Nick Ferraro [vocals, alto sax], Evan Crofton a.k.a. Alistair Blu [vocals, keys, synths], Scott Bevins [trumpet], Chris Vincent [trombone], Louis Stein [guitar], Milo Johnson [bass], Eric Haynes [keys, piano], and Julian Trivers [drums] recorded Eddie over three uninterrupted weeks Montreal. If you haven't heard it, you gotta.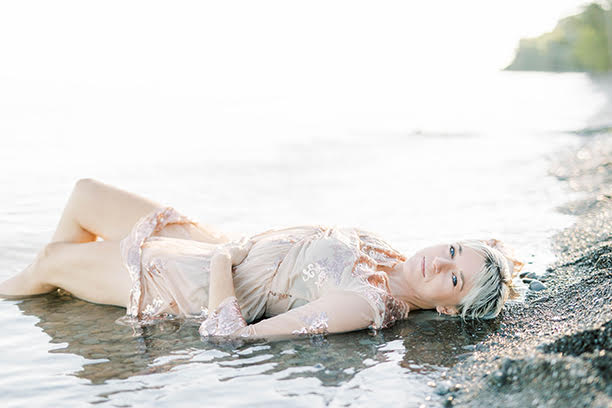 The coming of a new year often fills people with a great deal of hope and ambition to make a difference and do something noteworthy; whether that's for themselves or others. Couple of weeks in and Canadian pop singer Kathryn Sinopoli has already done just that, with a song called "Waterproof" — available now.
With this track, not only has the St. Catharines-based artist managed to leave some of the demons of 2020 in her past, but she's released possibly her most powerful and inspiring single to date.
Along with producer Derek Elliotson, Sinopoli penned "Waterproof" last August after experiencing what she said was a "long conversation with a counsellor." The reflective, piano-driven ballad is about a personal relationship which didn't work out, according to the singer/songwriter.
"Not sure where to place blame; knowing two parties are always guilty," she adds in regards to the wilted relationship.
Not only do the heart-filled emotional instrumentals of "Waterproof" instill hope for the prosperity of a long-decaying romance in the listener, but Sinopoli's raw, tear-jerking lyrics take it to the next level. It's clear that the up-and-coming artist has no trouble connecting her passion — music — with her deepest, most personal feelings after hearing the emotional chorus.
She sings: "(When) I was sinking in a sea of inadequacy / I was gasping hoping you would rescue me / I could see you on the shore / Wondering what you were waiting for / I'm sorry I thought you were waterproof."
Sinopoli is a member of the Nashville Songwriters Association International, where she has been recognized as "One to Watch" and has polished her skills to create strong lyrical phrases and new melodies.
Kathryn Sinopoli released four singles last year,"Head Space," "Clean Hands," "Lemonade," and "Home for Christmas." Following her release of "Home for Christmas" in November 2020, the breakout Ontarian star landed herself on the Canadian AC Billboard Chart at #40; on top of that, it became the #3 Most Active Indie song in Canada on the week of its initial release.
"Waterproof" is available now from the usual streaming bandits.
Immerse yourself in 'Waterproof'
Support the music. Support the food banks.