Fri Mar 24, 2017
Snowblink released their album Returning Current last September in Canada and now the rest of the world will be able to hear what Exclaim! calls "a blissful ride, sounds as the world does when you're underwater: soft and calm".
The new virtual reality video for "Feel Like A Man" saw its screen debut in Marfa, TX at the Marfa Myths Festival where Snowblink performed. The video, directed by Sam Fleischner, was made during the US election week in Brooklyn with a crew of around 30 people -90% of whom were women. When the video was made "It was a week of hate crimes and fear, where women had to stomach a misogynist taking his seat as the president elect," says Snowblink's Daniela Gesundheit. "Many of the women on the set were heartbroken, afraid, angry. We came together with a common purpose and created a ritual – a surrealist futuristic virtual reality séance wherein twelve dancers undergo a deep transformation over the course of a dinner banquet. With the camera positioned at the center of the banquet table, the viewer stands surrounded by these women, often encountering intense or compassionate eye contact. The piece is intimate and gives the viewer a sense of being a part of something private and transformative."
The Returning Current album is an unflinching study of human relationships – to self, to other, and to Other, and to the threat or actuality of losing those unrepeatable prizes. The lead single "How Now" featuring backing vocals from Feist, earned airplay across Canada and was accompanied by a spellbinding video directed by multi-award winning Scott Cudmore.
The duo of Daniela Gesundheit and Dan Goldman were joined in studio for the creation of Returning Current was co-producer Robbie Lackritz (Feist, Bahamas), and a cast of acclaimed musicians including Leslie Feist, Owen Pallett, Barbara Gruska (Fiona Apple,Jenny Lewis, Ray LaMontagne), Johnny Spence (Tegan and Sara), Thom Gill, Ariel Engle (AroarA), Steven Foster (Doldrums), Felicity Williams (Bahamas), Philipe Melanson (Rufus Wainwright), Mika Posen (Timber Timbre), and many others.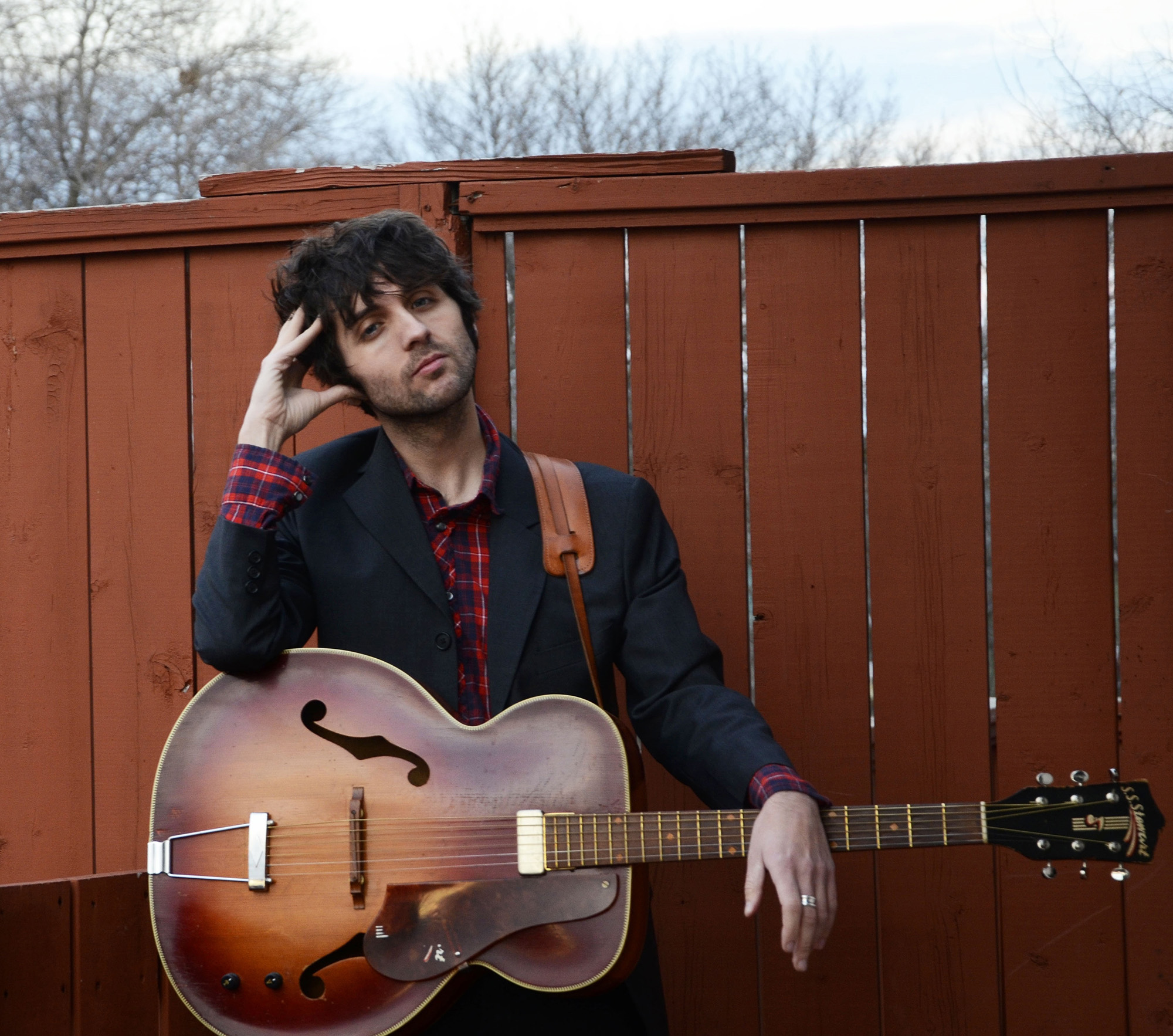 Killer collection of roots rock on the horizon with the release of Jerry Leger's upcoming double-album, Nonsense And Heartache, just around the corner. The teaser video for single "Troubled Morn" recently dropped. From the Heartache side of the new record Leger says the song "mysteriously showed up. Don't remember much about writing it except the line 'the buildings feel cold as the sun comes up'. I thought of that in Vancouver during the early morning, walking from the water back to the street."
Out March 31 via Latent Recordings, Leger will celebrate Nonsense And Heartache, with a hometown show on April 5 as part of Latent Recordings 35th anniversary celebration Latent Lounge. Nonsense And Heartacheis equal parts primal rock and roll, and raw, confessional balladry. The separation between the two is evident by the album's title, and it is in fact two distinct collections of songs presented on two slabs of vinyl. In many ways, Jerry Leger's artistic path has been leading up to this ambitious display of both sides of his musical personality, fueled by countless nights playing in clubs and bars with a loyal band equally committed to keeping rock and roll's original flame burning.
Employing his distinctive live-off-the-floor recording approach on Nonsense And Heartache, producer Michael Timmins (Cowboy Junkies) focused on capturing the chemistry between Leger and his core musicians: multi-instrumentalist James McKie, bassist Dan Mock, and drummer Kyle Sullivan, along with guest vocalist Angie Hilts. The ragged-but-right results perfectly complement Leger's tales of characters on the fringe, attempting to unravel life's mysteries.
Leger describes the album himself by saying, "Mike Timmins came up with the idea of doing a double album, but it's really two different records – Nonsense and Heartache – packaged into one. He had the idea to record one album as electric, bluesy, dirty rock and roll, with James and I on electric guitars, Dan on electric bass and Kyle bashing away. The other album was intended to be more of a singer/songwriter record with me on acoustic guitar or piano, James on fiddle or lap steel, Dan on upright and Kyle using brushes and percussion. So, it's not an ego trip foreither of us. It just felt like it made more sense to put them together, plus the fact that neither is overly long, just about 35 minutes each."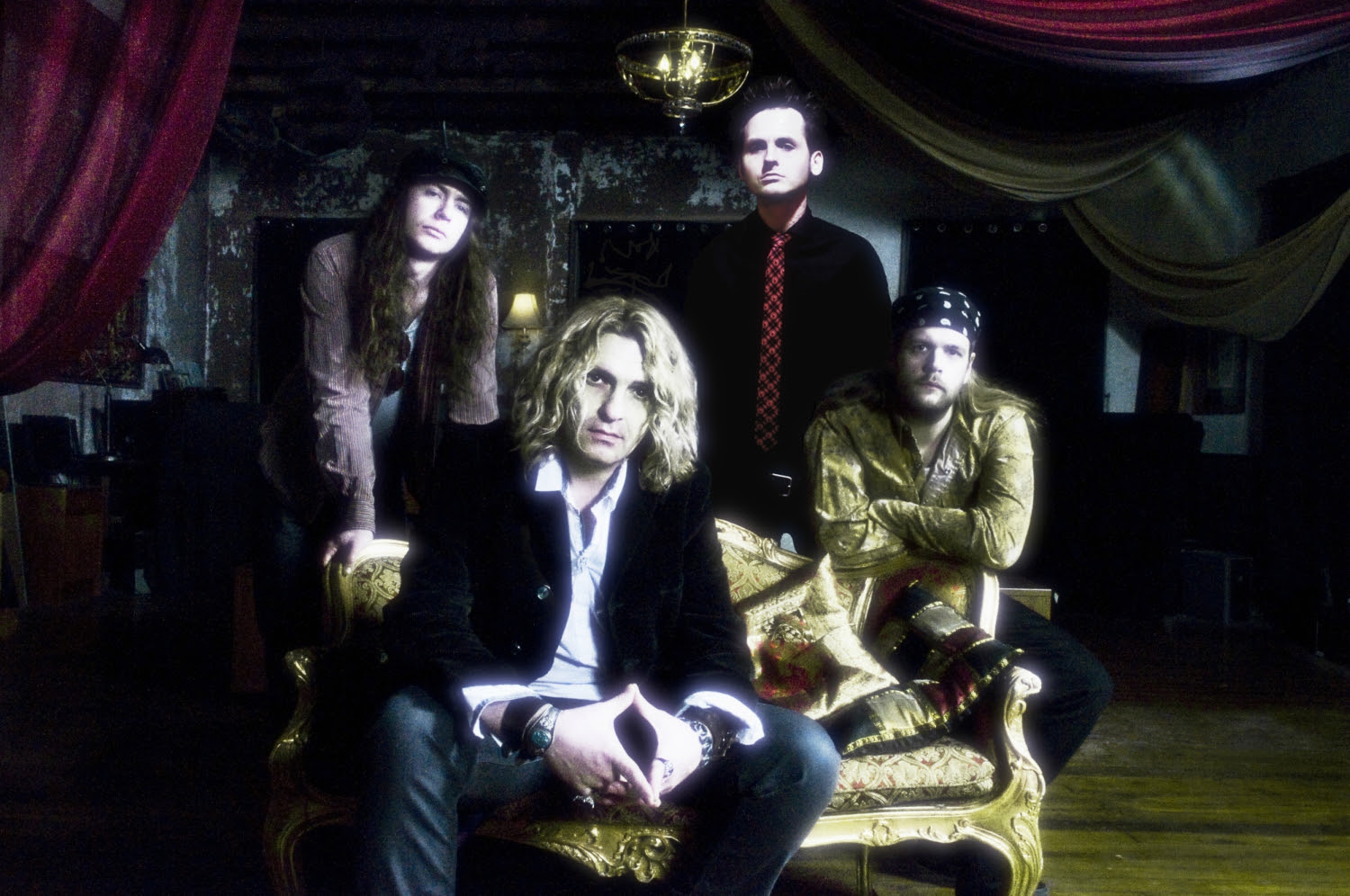 We live in a world where everything, including music, is itemized and made into a genre (indeed the sub-genres grow daily!). Yet rock is all about rebellion plus rejecting norms and Hamilton, ON's RADIO FREE UNIVERSE are very much their own creation. In vocalist George Panagopoulos' words, they are "genuine, honest, heavy, sonic…liberating".
Panagopoulos explains liberty is a big part of the inspiration behind RADIO FREE UNIVERSE's unique name.
"It is inspired by Radio Free Europe, which began as part of the resistance against tyranny in World War 2. Now its journalists report the news in 23 countries where a free press is banned by the government or not fully established. We apply this to our music. Trying to break free of the chains of genres and just focusing on the song and serving it."
Radio Free Universe 's debut album 'Casa Del Diablo' is set for release on March 17th, 2017 via Jet Pack Records and features twelve infectious rocking tunes. The band's first single 'Disclosure' is currently hitting radio across Canada plus free for download exclusively on PureGrainAudio.com here. Current single is 'American Gun' and Panagopoulos comments on the track: "'American Gun', it's a song about them. How it feels to hold one, how it feels to hate them. You can sing these words and mean them. It will work for both sides of the issue."
'American Gun' can be heard at soundcloud.com/radiofreeuniverse/radio-free-universe-america-gun
'Casa Del Diablo' was mixed and mastered by Glen Robinson (Voivod, Gwar) along with himproducing tracks American Gun, Disclosure, 18 Wheels and Six with the rest of the release produced by RFU vocalist George Panagopoulos and Mark McMaster.
Breaking down the album, vocalist George Panagopoulos also explains:
"I spent a good deal of time living in the US. It's a vibrant real culture from coast to coast. I don't believe in the devil, but I do believe that people trap themselves in things. The enticement of pleasure and wants that the country truly offers a great deal of opportunity, but it's also lined with a thirst that is unquenchable. Money can be good, but in the United States it fuels every fire. The country has literally become an evolved beast that feeds of people's desire and fear. Everything you can think of corruption wise is alive and thriving there. As well as every great innovation and creative spirit.
"This album is about those things combined with my experience there. At the same time it's a celebration of sorts. No song judges any one at anytime. Nothing says this is bad or that is good. It's just an observation. Example 'American Gun' is one of those tracks that work for people who don't like them and people that do. All the songs are observational not so much political. The most amazing thing about that country is with all that going on you find people who are happy and full of love. That's amazing if you think about it."
RADIO FREE UNIVERSE has made a name for themselves on the live scene in Southern Ontario and greater Toronto area since their formation in 2010. In their hometown of Hamilton, ON, they've performed at the Hamilton Music Awards plus have been nominated twice for Recording of The Year. Other appearances by RFU include Canadian Music Week, Lock Street Festival, NXNE, KOI Fest and Big MusicFest. RFU is Panagopoulos – Vocalist/Lyricist, Ryan Davie-Backup Vocalist, Guitarist, Ashton Norman – Drummer, Adam Neumann – Backup Vocalist, Bassist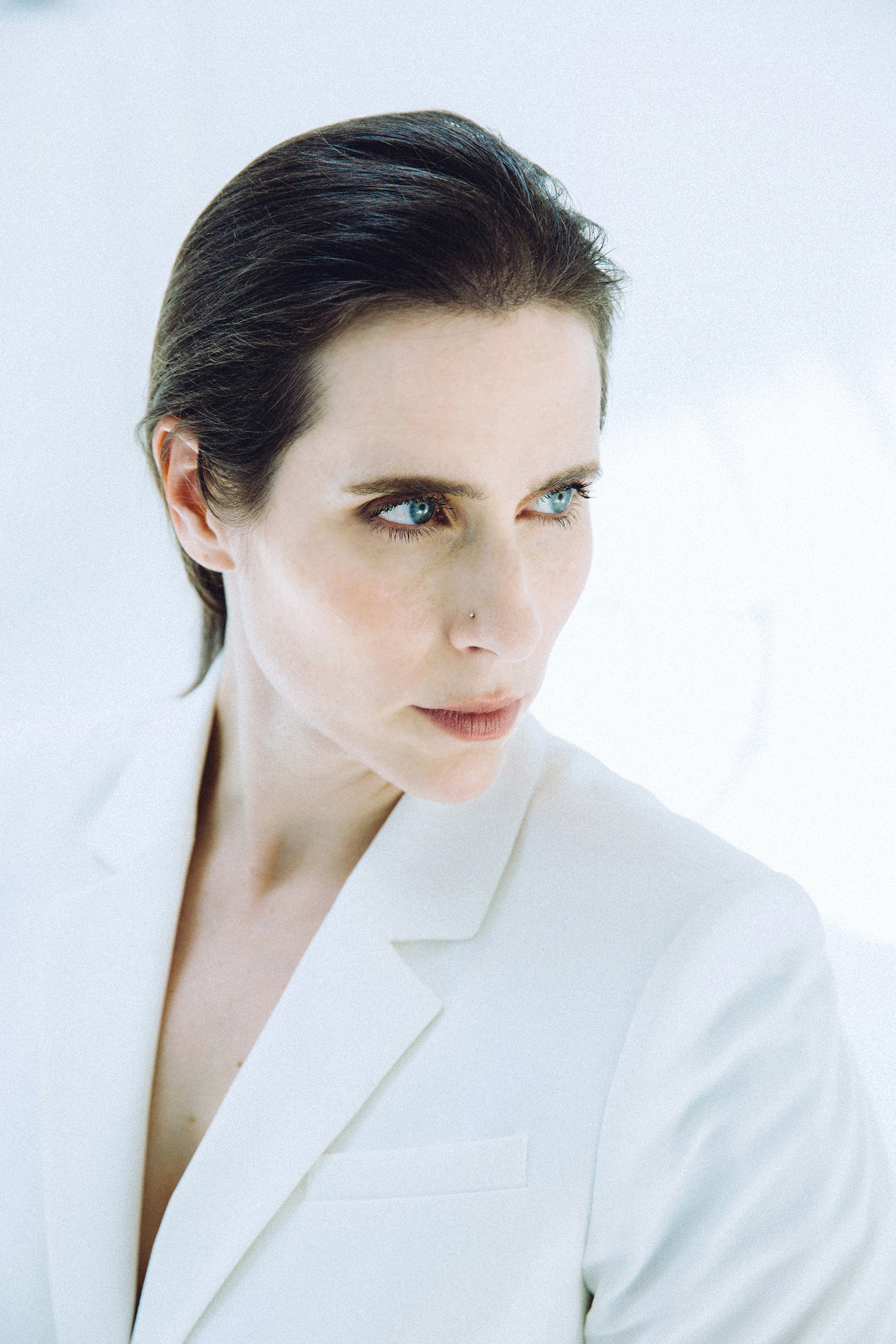 JUNO Award winning songwriter Rose Cousins is sharing the new video for "White Flag" from her latest, internationally acclaimed album, Natural Conclusion. Written with K.S. Rhoads, "White Flag" is a song of the aftermath – the empty house and the lingering feeling of connection with someone who is now gone. "I envisioned this video to have epic drone shots of water and landscape and to have a theme of white objects to emphasize that epic feeling of empty, alone and surrender," says Cousins. "I enlisted the help of talented Halifax filmmaker / musician Shehab Illyas who had the idea of me singing lying down and combining it with superimposed shots from the drone and other close ups of terrain. I love the way itturned out."
"White Flag" premiered earlier today via NPR who claims "Cousins has a disarmingly fluid vocal tone and an ability to convey the most internalized emotions — disappointment, grief, resolve, forbearance — without an ounce of fuss."
On Natural Conclusion, Rose Cousins steps boldly forward, a fully mature writer and artist in her next great stride. Cousins enlisted Grammy Award winning producer Joe Henry for the recording of Natural Conclusion. She and Henry each gathered trusted colleagues and met in Toronto. They were joined in studioby engineer Ryan Freeland, drummer Jay Bellerose, bassist David Pitch (Bonnie Raitt, Billy Bragg), pianist Aaron Davis (Holly Cole), and guitar player Gord Tough (Kathleen Edwards, Sarah Harmer). Also lending their talents to the recording were touring mates Asa Brosius (Anais Mitchell, Heavy Blinkers), and Zachariah Hickman (Josh Ritter, Ray Lamontagne). Kinley Dowling (Hey Rosetta!) added strings in the studioand joined the choir that also included Hickman and longtime friends Jill Barber, Caroline Brookes (Good Lovelies), and Miranda Mullholland (Great Lake Swimmers).
ROSE COUSINS LIVE
Mar 24 - Portland, OR - Alberta Rose Theatre
Mar 25 - Ashland, OR - Brickroom
Mar 26 - San Francisco, CA - Great American Music Hall
Mar 28 - Los Angeles, CA - Hotel Cafe
Apr 3 - St John's, NL - LSPU Hall
Apr 5 - Halifax, NS - St. Matthew's Church
Apr 6 - Fredericton, NB - Wilmot United Church
Apr 7 - Moncton, NB - Tide & Boar Ballroom
Apr 8 - Charlottetown, PEI - Confederation Centre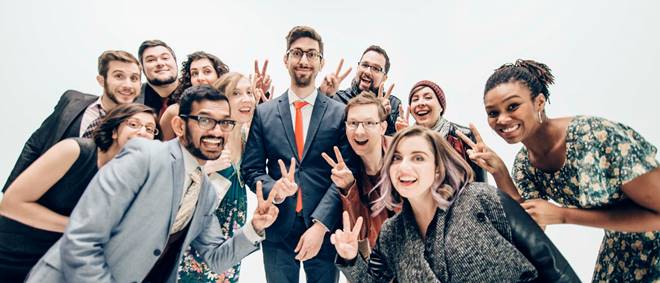 Canada's award-winning a capella group Countermeasure have premiered their powerful music video for 'Life Is Fine'. This is the 2nd video clip from their second studio album entitled Made To Measure . 'Life Is Fine' was written about depression and isolation, and is looking to transcend anything the genre has ever seen before.
With text by Harlem Renaissance poet, Langston Hughes, and music by Countermeasure's Artistic Director, Aaron Jensen, 'Life is Fine' was premiered at Koerner Hall in Spring 2015. It is one of the most powerful tracks on Made to Measure, showcasing soloist Jeremy Voltz. In tracking the song, Countermeasure experimented liberally - pushing the boundaries of traditional a cappella to create life-like organs, synths, and percussion to support the low-key R&B vibe. The video was directed by Mike Cameron (Barenaked Ladies, July Talk, Billy Talent), who makes use of the revolutionary Technodolly to tell the story ofloneliness, isolation, and reclamation.
Countermeasure's dramatically choreographed show, where every song tells a story, has received standing ovations worldwide. Featuring 14 of Canada'stop harmony singers, their genre-defying contemporary sound takes acappella to the next level. They groups is led by award-winning composer/arranger Aaron Jensen, and performs original compositions and re-imagined standards by the likes of Cole Porter to the Beatles, with a strong accent on pop and jazz arrangements, incorporating innovative livelooping, vocal percussion, and instrument sounds made by the voice.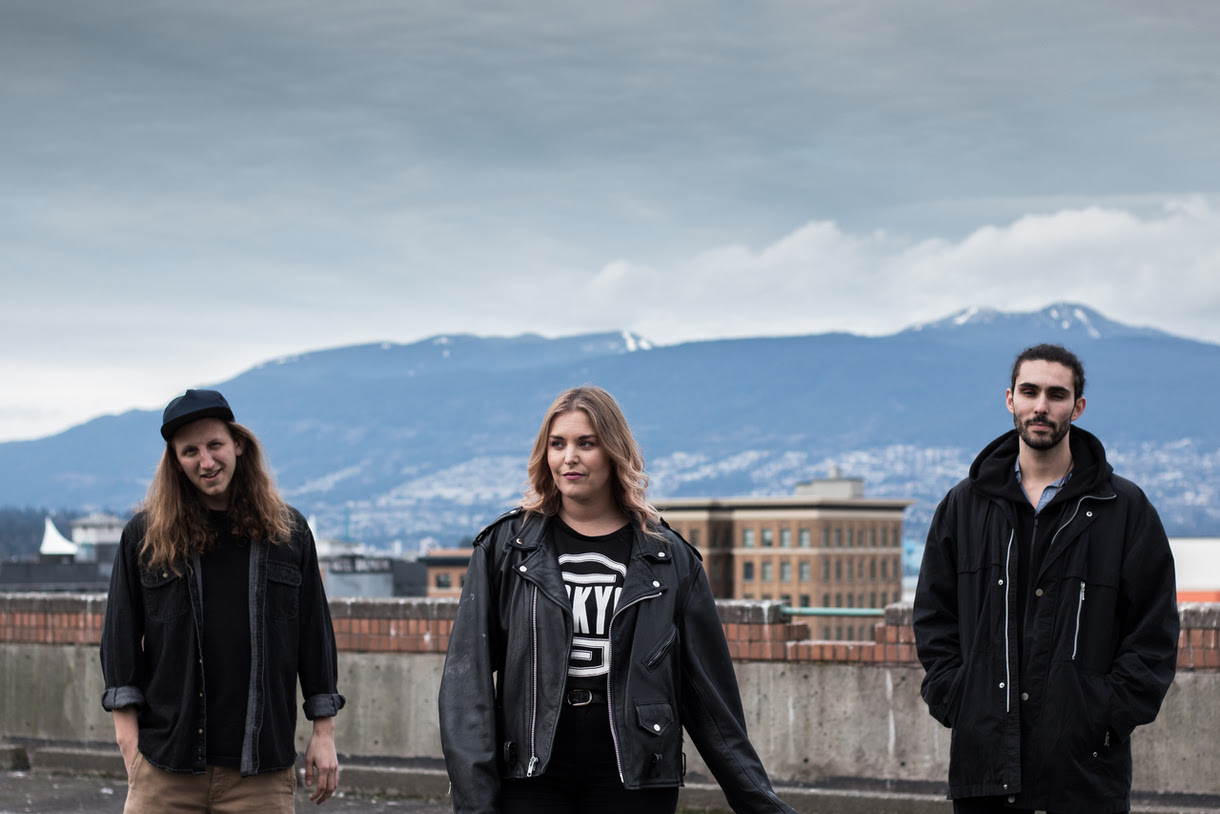 Here's an act sounding like where they're coming from, in this case hardscrabble East Vancouver. IMUR (I am you are), is a 3piece live electronic band which deals in an amalgam of sounds influencedby 90's hip-hop/r&b, electronic, experimental, and soul music. There are moments of West Coast nouveau psychedelia to be sure but here they are splashes of sunshine on a gritty, shades-of grey- landscape. Debut album Little Death is just out, with first single " Swirl" available to stream and share on SoundCloud/ Spotify.
IMUR says " Swirl" is a deeply personal and vulnerable song about exploring love in it's fluid and infinite nature. Quite suitably, the production is intimate and mesmerizing. It's a psychedelic and swirling stereo downtempo experience. The track is a preview of what to expect from our full length Little Death. We seek to blend strength with vulnerability and intimacy in our songs and often thematically touch on introspection, sex, substances, and heartache."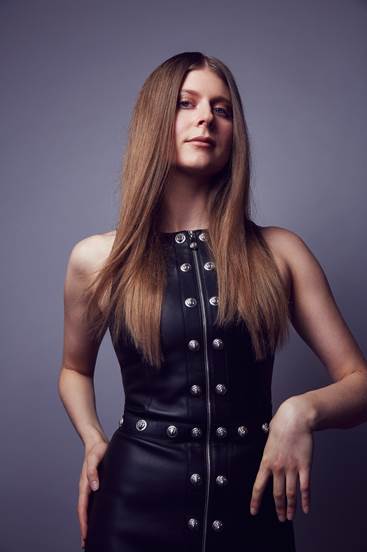 Toronto-based artist, composer and producer Lydia Ainsworth will release her gorgeous new record later this month. For now she shares the album's third single " Into The Blue". The track premiered via Stereogum who called it "an arresting kick against a current that's dragging Ainsworth down." Due March 31 via Arbutus Records, Ainsworth will celebrate the release of the record with her first-ever headlining tour throughout North America. She will also make a stop at SXSW in Austin this week. Full tour datesbelow.
Darling Of The Afterglow is Lydia Ainsworth's second record and follow up to the JUNO Award nominated and critically acclaimed Right From Real (2014). The album features a team of local Toronto musicians, woven into Ainsworth's programming, samples and string arrangements. "I usually have to be out of my element to get that spark of inspiration," she says of songwriting. The songs on Darling Of The Afterglow began away from home, before being brought to fruition in her hometown.
Mixing yearning pop with other-worldly synthetic sounds, plush classical settings and weird-gothic R&B influences, Lydia Ainsworth's new albumis a richly imagined, richly felt work of future-pop classicism: an album of intimate emotions projected in heightened widescreen. The stunning, 11-track Darling Of The Afterglow showcases a great leap forward from Right From Real's already prodigious experi-pop riches.
TOUR DATES
4/19/17 - Washington, DC @ DC 9
4/20/17 - Philadelphia, PA @ Johnny Brenda's
4/22/17 - Brooklyn, NY @ Baby's All Right
4/24/17 - Allston, MA @ Great Scott
4/25/17 - Montreal, QC @ Bar Le Ritz PBD
4/26/17 - Toronto, ON @ The Garrison
4/28/17 - Chicago, IL @ Schubas
4/29/17 - Minneapolis, MN @ 7th St. Entry
5/2/17 - Seattle, WA @ Barboza
5/3/17 - Portland, OR @ Holocene
5/4/17 - Vancouver, BC @ Fox Cabaret
5/6/17 - San Francisco, CA @ Swedish American Hall
5/8/17 - Los Angeles, CA @ The Echo
5/30/17 - Brighton @ The Joker
5/31/17 - London @ London Fields Brewery
6/1/17 - Paris @ Escape B
6/2/17 - Antwerp @ Trix Bar
6/3/17 - Rotterdam @ V11
6/5/17 - Hamburg @ Uebel & Gefährlich
6/6/17 - Colgne @ YUCA
6/7/17 - Berlin @ Kantine am Berghain
6/8/17 - Amsterdam @ Sugar Factory
Support live music. It's worth it!