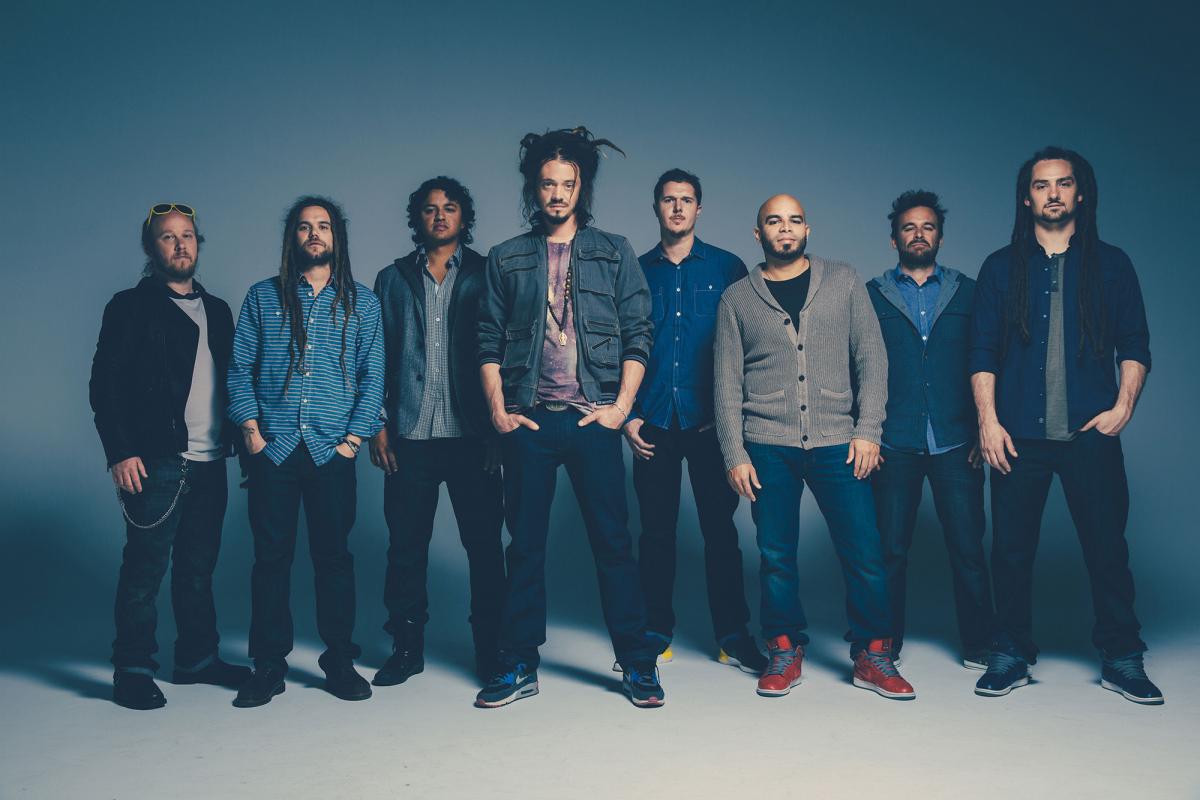 Fri Dec 15, 2017
The 8-piece reggae supergroup SOJA has shared a music video for "Fire In The Sky" -a poignant highlight from new album Poetry in Motion, out now on ATO Records. Directed by Christopher Good (Grizzly Bear, Okkervil River), the striking clip was filmed in the Blue Ridge Mountains in Virginia near where the album was recorded.
Says lead singer Jacob Hemphill: "I wrote 'Fire In The Sky' outside the airport in Argentina after a band member lost a family member. The song is about how beautiful it is to be alive even though all of us at times question our purpose in being here, and can be terrified by the fact that we all must leave at some point. We're all connected, and there is a plan much bigger than any one of us. We're all this beautiful 'poetry in motion.' We're all 'fire in the sky.'"
Poetry In Motion has earned raves everywhere from Billboard, Salon, Paste + more, and debuted at #1 on the Billboard reggae charts week of release (their fourth #1 debut to date!). Recorded at Dave Matthews Band's studio in Charlottesville, VA, near where the band first got their start two decades ago, the new music digs deeper than ever into their message of finding peace - tackling everything from government corruption, immigrants, marriage, veteran's rights and beyond.
The band don't tour until March 2018 and will include Canadian stops in Montreal and Toronto but they're poised to be the ones to big up reggae in the mainstream in 2018.
Budding cult fave Grace Vonderkuhn is currently working on the release of her first full-length album, slated to drop in early 2018. The album, entitled Reveries, is a look inside Vonderkuhn's waking dreams and musings, ultimately revealing her view of the ethereality of life. The honesty and intimacy of the lyrics pair with driving power-pop, post-punk, and surfy licks making the freshman album a thoughtful, energetic, and unpredictable. The first single, "Worry", is an anthem for over-thinkers. It's heavily steeped in the brand of 90's indie rock that evokes the songwriting of J Mascis/Stephen Malkmus. Conceptually "Worry" is an encouragement to calm the constant analysis of everyday life, and musically, it rips. Another song of note is "Cellophane", a dark, slow burner with a satisfying-as-hell payoff. The song chugs its way through themes of escapism and builds into a wall of sound that may just be the escape itself.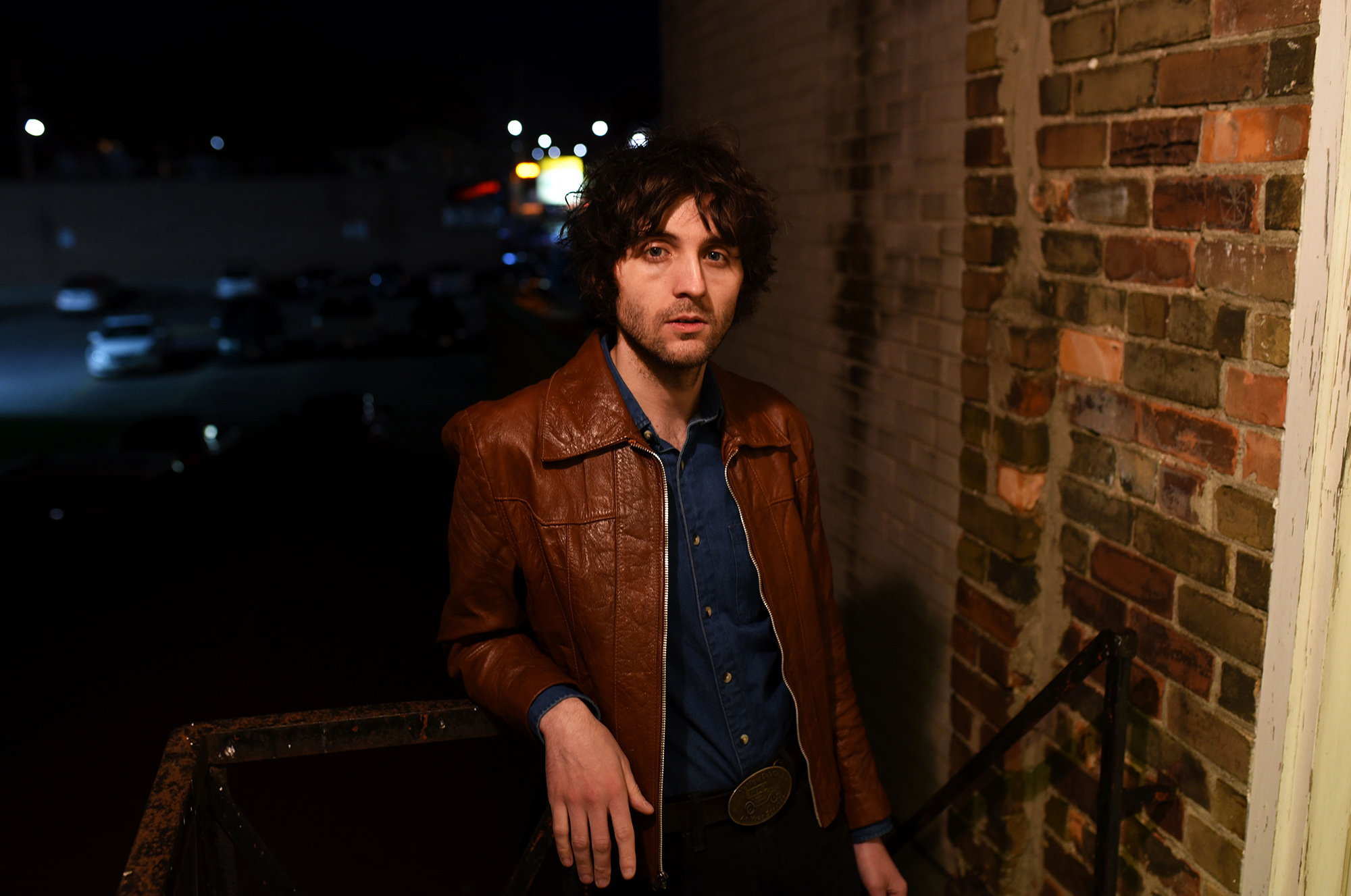 Jerry Leger is wrapping up a very busy year supporting current double album Heartache And Nonsense with a special hometown show on December 22 at The Dakota Tavern with his band, The Situation. Nonsense And Heartache is equal parts primal rock and roll, and raw, confessional balladry. The separation between the two is evident by the album's title, and it is, in fact, two distinct collections of songs presented on two slabs of vinyl. In many ways, Jerry Leger's artistic path has been leading up to this ambitious display of both sides of his musical personality, fueled by countless nights playing in clubs and bars with a loyal band equally committed to keeping rock and roll's original flame burning. This is material built for a primal live show where characters come alive and troubled lovers connive, conjured by the chemistry between Leger and his core musicians: multi-instrumentalist James McKie, bassist Dan Mock, and drummer Kyle Sullivan.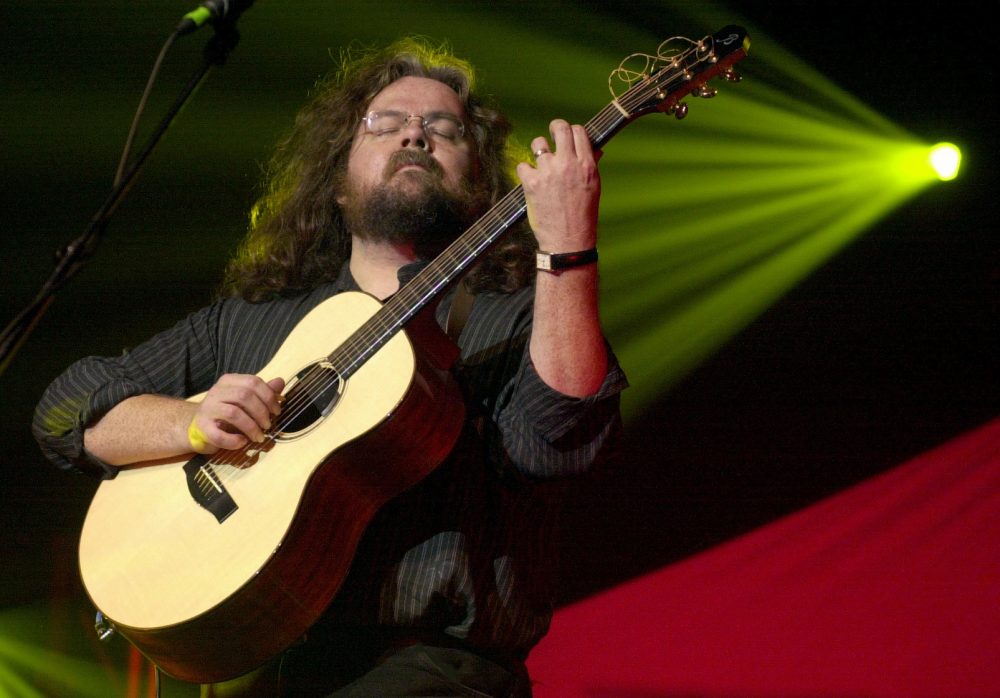 Thursday, December 28 guitarist/composer Don Ross checks into Hugh's Room Live. Ross began playing guitar virtually by accident. There was always a lot of music around the house. Don's dad is an operatically-trained singer. So, the Ross kids heard plenty of voice exercises around their Montreal home as well as classical music on the record player growing up (not to mention the occasional blast of the bagpipes when Don's dad felt like waking up the neighbors with another musical skill he acquired growing up in Scotland!).
Don eventually studied Music at Toronto's York University. Strangely enough, he didn't focus on guitar but rather on composition, electronic music, and sound recording. Upon graduating, he had visions of being a composer of orchestral and electronic music or film scores..certainly not any delusions of playing solo guitar for a living. What changed his mind was seeing the success of musicians like Michael Hedges, Steve Reich and Keith Jarrett, player/composers who followed their musical intuitions wherever they led and who fell more into the category of "artist" rather than "guitarist" or "pianist."
In 1988, Don became the first Canadian to win the U.S. National Fingerpick Guitar Championship. He won again in 1996, still the only two-time winner of the competition.
Don has toured regularly since 1989, across Canada, the USA, a dozen European countries, Japan, Taiwan, China, Australia, Russia and India. He has played with symphony orchestras in Canada and Germany and collaborated live and on recording with U.S.guitarist Andy McKee, Canadian singer/guitarist Brooke Miller, Canadian guitarist Calum Graham, & Toronto bassist Jordan O'Connor. He also composes scores for television, radio and film, and does production and recording engineering for a variety of other musicians. In addition to acoustic guitar, Don also plays electric guitar, slide dobro and lap steel guitar, harp guitar, piano, keyboards, bass guitar and drums. He has just started learning to play the Kelstone, a 9-string guitar developed by Belgian musician/inventor Jan Van Kelst. At this point, Don admits that learning a new instrument from scratch at this point in his career is "humbling. I'm a rank amateur Kelstone player, and I still completely suck at it!"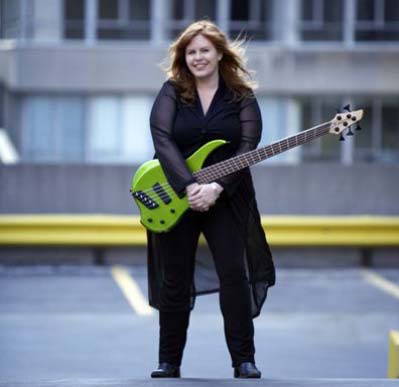 Suzie Vinnick graces the Hugh's Room Live stage Friday, December 29. Vinnick is a 10 x Maple Blues Award winner, 3 x Juno nominee was a Finalist in the 2013 International Blues Challenge Solo/Duo Category in Memphis, TN. She was the winner of the 2012 CBC Saturday Night Blues Great Canadian Blues Award and the 2012 SIRIUS/XM Blues Artist of the Year. Her recent album, Live At Bluesville is a collection of roots, blues and gospel tunes featuring Suzie and her parlour guitar, Mabel. All artists dread to be name-checked or pigeon-holed. Yet if such is necessary to help define Suzie's wide-ranging stylistic muse, then references to no less than Emmylou Harris, Shawn Colvin, Joni Mitchell and Rickie Lee Jones are more than called for. Like Harris, Suzie remains a restless creative spirit who has blazed her own trail by fusing multiple elements of folk, country and rock and roll, constantly evolving her sound by taking risks with originals and covers alike. Like Colvin, she's an established song crafter, investing her substantial pop smarts into an ever-burgeoning canon of her own creation – and she's one who also benefits from open-minded collaborations along the way. Like Mitchell, she's a maverick – eager to explore territory beyond the mainstream, investing elements of her personality across whatever backdrop she deems most appropriate (folk, jazz, R&B). Finally, Rickie Lee Jones – to whom she shares a special kinship as a musical pioneer, also shares an elastic vocal ability, a soft spot for a heartfelt lyric and a penchant for surprise.
Seasonal Concerts at Hugh's Room Live
Wednesday, December 13 A Quartet Christmas – a club tradition since the venue opened in 2001.Quartette is comprised of four of the sweetest voices anywhere - Sylvia Tyson, Cindy Church, Caitlin Hanford & Gwen Swick. Doors open @ 6PM/Music 8:30
Sunday, December 17 (Matinee) – Ault Sisters Celebrate The Season. These three hugely talented siblings return for the 11th year. They have long been supporters of World Vision who will also have a presence. And of course, the Elves & Santa wouldn't miss this party! Doors 12 noon/ Music 1PM
Tuesday, December 19 –A Bluesy Christmas, Presented by Bluesin' Toronto. Once again hosted by the inimitable Danny Marks and featuring a terrific line up: Jesse O'Brien, Quisha Wint, Cheryl Lescom & Crystal Shawanda. Doors 6PM/Music 8:30PM 
Saturday, December 30 – It's New Year's Eve...Somewhere – features 
THE WINTERGARTEN ORCHESTRA – about as much fun as anyone can have. Great musicians, two wonderful vocalists – will take us back to the 1920s and '30s. You'll love this if you are a fan of movies such as Great Gatsby, and TV series like Downton Abbey & Boardwalk Empire. Doors 6PM/Music 8:30PM 
Sunday, December 31 - New Year's Eve Chris Whiteley & Diana Braithwaite w/All Star Band will ring in 2018 in style at Hugh's Room Live. There will be a dance floor for this special occasion featuring swinging jazz, rockin' blues and classic standards from the great American Songbook. Doors at 7PM/ Music 9:30PM 
For over twenty-five Skydiggers' friends and fans have reunited over the holidays at Toronto's Legendary Horseshoe Tavern to celebrate the season to the soundtrack of the band's distinctive rootsy Christmas tunes including the 2014 release Angels as well as Skydiggers' classics. This year the band is taking it on the road alongside new album, Warmth Of The Sun, and will be heading home for their annual Christmas shows on December 22 & December 23 at The Horseshoe Tavern for what promises to be two very special nights. 
Skydiggers acclaimed ninth studio album, Warmth of the Sun, is an eloquent and vital plea for compassion, honesty, healing, and reckoning with the truth. The urgency and immediacy of the songs on Warmth Of The Sun are reflected in how the record was made. Several are presented in live-off-the-floor versions, often with live vocals intact, lending the LP an air of immediacy, vitality and intimacy, reflective of the band's storied live shows. It's also evidence of the strength of the road-honed band lineup featured on the record: singer Andy Maize, guitarist Josh Finlayson, the rhythm section of Derrick Brady (bass) and Nobel Webb (drums), vocalist Jessy Bell Smith and the most recent addition, multi-instrumentalist Aaron Comeau.
The result can only be described as a classic Skydiggers album, one that can sit shoulder to shoulder alongside milestone records in the group's catalogue like Restless, Just Over This Mountain and Road Radio. "It's a privilege to have had this opportunity to share our music with people for so many years," says Finlayson. "Warmth of the Sun reflects our lives right now, and we're lucky to share it with people and let it become part of their lives."
Typhoon is a stylish indie rock ensemble from Oregon, with more or less eleven members and a stoned Arcade Fire vibe hovering round. They have released four albums, two EPs, a split 7-inch record with Olympia-based band Lake,  and have contributed to a number of compilations. The band's fifth album Offerings is scheduled for release on January 12, 2018 on indie record label Roll Call Records
Typhoon's music is marked by complicated arrangements and careful orchestration. Live performances routinely involve 12 or more band members playing at once. According to Lauren Rosenthal at mySpoonful which describes new music: "The group masterfully combines indie rock instrumentals and vocals with violins, percussion, hand claps, xylophone, horns and a choir of other instruments, making for inspiring and catchy songsToday, Typhoon have released second single "Darker" from their new album Offerings which will be released January 12th via Roll Call Records.
Singer /songwriter Kyle Morton says of the track, " 'Darker' is a song from the third movement of our new record, Offerings, detailing the final stages of our character's memory crisis, in which he loses those distinctions separating self from other. Naturally, chaos ensues."
In October, the band released Floodplains, the first movement from the album featuring the songs "Wake", "Rorschach", "Empiricist", and " Algernon".
Typhoon has also announced their list of upcoming tour dates for 2018 in North America which include stops in Toronto and Montreal. Ones to watch in 2018.
TOUR DATES:
01.18 - MAJESTIC THEATER - MADISON, WI
01.19 - THE METRO - CHICAGO, IL
01.20 - EL CLUB - DETROIT, MI
01.23 - LEE'S PALACE - TORONTO, ON
01.25 - PARADISE ROCK CLUB - BOSTON, MA
01.26 - UNION TRANSFER - PHILADELPHIA, PA
01.27 - MUSIC HALL OF WILLIAMSBURG - BROOKLYN, NY
01.31 - 9:30 CLUB - WASHINGTON, DC
02.01 - CAT'S CRADLE - CARRBORO, NC
02.02 - TERMINAL WEST - ATLANTA, GA
02.03 - EXIT IN - NASHVILLE, TN
02.06 - THE MOHAWK - AUSTIN, TX
02.08 - THE CRESCENT BALLROOM - PHOENIX, AZ
02.10 - MUSIC BOX - SAN DIEGO, CA
02.11 - TERAGRAM BALLROOM - LOS ANGELES, CA
02.13 - THE INDEPENDENT - SAN FRANCISCO, CA
02.16 - THE CROCODILE - SEATTLE, WA
02.23 - CRYSTAL BALLROOM - PORTLAND, OR
02.24 - RICKSHAW THEATRE - VANCOUVER, BC
02.28 - THE DEAF INSTITUTE - MANCHESTER, UK
03.01 - BROADCAST - GLASGOW, UK
03.02 - THE LEXINGTON - LONDON, UK
Merry Christmas to all and to all a good life.