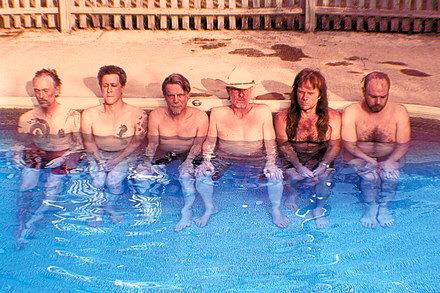 Fri Feb 13, 2015
This week, it's all about the Swansy. First up, Astral Swans, which is mostly just Matthew Swann. Astral Swans just laid down All My Favorite Singers Are Willie Nelson, a collection of stark psychedelic folk from the mindsets of Calgary's Matthew Swann. Songs steeped in universal anguish, marveling at the world's knack for enterprise and cannibalism, come across instead as subtle, reassuring lullabies.
Chart Attack premieres the latest single from Astral Swan's debut LP, "What Calms You Down, Freaks Me Out". Steeped in serene 60's folk, 80's no-wave alienation, and the insouciance of 90's grunge, the track bears the ominous pleasance of Syd Barrett, Arthur Russell, Nick Drake, and fellow Calgarian Chad Van Gaalen.
Set for release on Dan Mangan's Madic Records on February 24, these twelve songs come wrapped in taco shells of sardonic reflections, in his own words, "confronting our strange ways of experiencing personhood, in the moral gorge between ideals and inadequacies". Tracked live in Swann's living room, and later embellished in an old Calgary warehouse with local experimental/improv mainstay Brad Hawkins (Ghostkeeper), All My Favorite Singers Are Willie Nelson is flawed if not for its air of accidental perfection, normalizing existential struggle with rhythm and harmony, a natural marriage of the sweet to the acrid. Y'all can catch the dude live all over the country as he's currently on the never-ending tour with Dan Mangan + Blacksmith.
If Astral Swans is still breaking in the live show, NY noise rock pioneers Swans have honed theirs into the fearsome, stunning thing it's become. Which is really saying something for a band that's been keeping the intensity front and center since 1982. After chillin' for the first half of the Millennial decade, in January 2010, Swans' reformation was heralded with a new song posted on the Young God Records' MySpace accounts. Head Swan Michael Gira, of the five-alarm vocals, decided to bring back Swans during an Angels of Light show, stating that in the middle of playing a song onstage with "large chords that were very sustained and swaying, in this sort of slave-ship rhythm," he felt "a nascent urge right then to re-form or reinvigorate Swans because I remembered how elevating and intense that experience was."
The first post-reformation Swans album, My Father Will Guide Me Up a Rope to the Sky, was released on September 23, 2010, and the band simultaneously embarked on an eighteen-month world tour.[19] Swans were chosen by Portishead to perform at the All Tomorrow's Parties I'll Be Your Mirror festivals that Portishead curated in July 2011 at London's Alexandra Palace, and, in September 2011, in Asbury Park, New Jersey. In 2012 Swans released the live album We Rose from Your Bed with the Sun in Our Head, featuring material culled from their 2010–2011 tour.In 2014 the band announced that it signed with Mute Records for the world outside North America and that the band would be touring.
In 2014, both The Seer as well as To Be Kind were ranked on Pitchfork Media's "Top 100 Albums of the Decade So Far 2010-2014." So what Michael Gira has engineered is a very successful comeback for a band that wasn't that huge in the first place.Swans fly into the Toronto's Phoenix Concert Theatre Fri. Feb. 20. Consider yourself warned.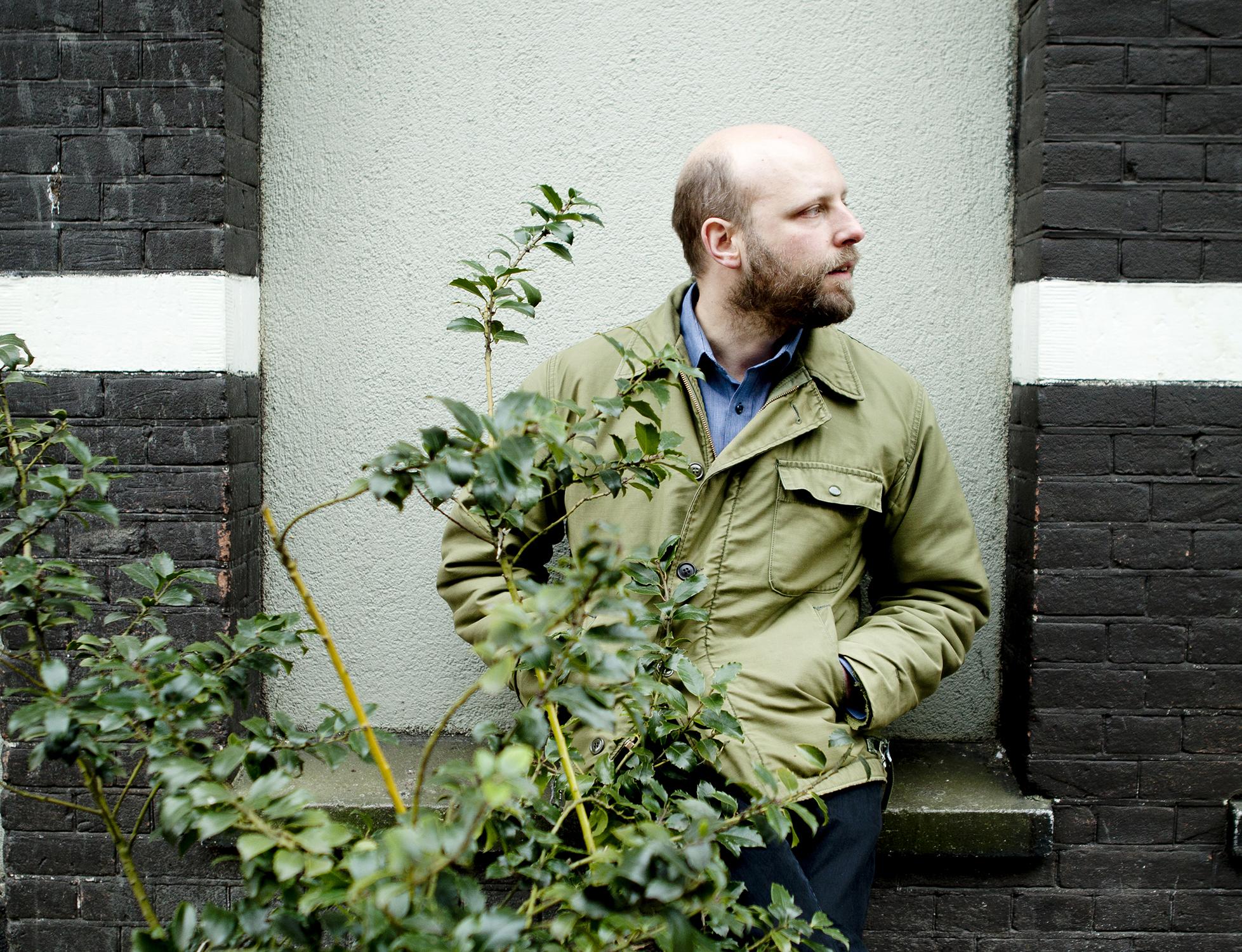 Singer and songwriter, gentleman and liar, gadfly and firefly and fall guy, indispensable, Michael Feuerstack is a man who lives and makes music in Montreal.  Long one of the Canadian scene's most revered songwriters, across almost 25 years, working under his own name and the past alias Snailhouse, Feuerstack has built an underground canon of crooked and beautiful songs. A little Rilke and a little Bazooka Joe, these easygoing tunes are like fields full of hedge-mazes – teeming with riddles, reveries and hiding places.
Feuerstack's newest offering, The Forgettable Truth, is another collaborative affair. While Michael is back to singing, he has assembled a crack crew of familiar accompanists to help flesh out the arrangements: Pietro Amato (Bell Orchestre, Luyas) on keys, Peter Xirogiannis on bass, and Mike Belyea (Jenn Grant) on drums. While you may certainly recognize these contributors from Michael's earlier records, the combination is new and the results are strikingly unexpected at times. Recorded at Hotel2Tango and at Michael's home, the album also features vocals by Little Scream and Nick Cobham (Olympic Symphonium), as well as strings by Sebastian Chow. The Forgettable Truth is a journey – posing answerless questions, shining light into dark corners, and binding classic song writing to adventurous musicality.
Dave Rave is the epitome of Steeltown cool. He is, after all, the man called in to helm Teenage Head when the inimitable Frankie Venom started going sideways, and lived to tell about it. He also epitomizes the born musician. Dude's never gone more than a couple years without producing a record, and his newest "Sweet American Music" is a surprise as it sounds like some of the best he's ever cut. It's all bluesy Stones'y swamp rock in parts, rootsy pop in others, material designed to get the best out of Rave's steady rollin' vocal style.
Sweet American Music is a collection of songs about good ol' garage rock'n'roll and the men and riffs that built her. Flitting through the music here and there are shadows of Big Star (sometimes bandmates), The Replacements, Lou Reed, The Ramones and the Brit holy trinity of same, Beatles, Stones, Kinks. This is an album that could only have come from a man who truly, deeply loves the rock 'n'roll world he inhabits. And has the bronze gonads to drop lyrics about tape players and getting pumped for a Jesus and Mary Chain show without a trace of irony, in the funny and delirious Purple Velvet Valentine.
Speaking of the V-Day, Bobby D's new one Shadows in the Night, is the unlikeliest Valentine's album this year. Dylan has cited Sinatra in the past as a crooner he seriously admires. I imagine, much in the way that he admires Christmas, this is the reason he's put out an album of mostly Sinatra-linked Forties style big band stuff. And he's trying, really trying to give the singing thing a fair shot and gotta say, he ain't bothered to sound this melodic since 'Nashville Skyline'. Thing is, a lot of the youthful vocal verve present and shaping the end result in those sessions and similarly, in the sessions when Sinatra cut the original tunes, only occasionally shows up for this gig.
So by the halfway mark, it's become a touch samey. Folks who know Sinatra say the album's cool rests on the fact Dylan passed on the hits for rarely-heard Sinatra cuts. So it's hard to know if the sameness of tempo and approach is Dylan sticking faithfully to the original versions, or Dylan just chillin'.
Still leaning on V-Day, T.Dot pop chanteuse Emilia is singing her hit song "Young and In Love" from the After The Ball movie soundtrack in select Le Château stores across Canada later this month, in advance of the release of After The Ball on February 27, 2015 Le Chateau is also running an Emilia "Young And In Love" Instagram contest in relation to After The Ball. Details of the contest are on Emilia's Home page at www.emilia-music.ca.