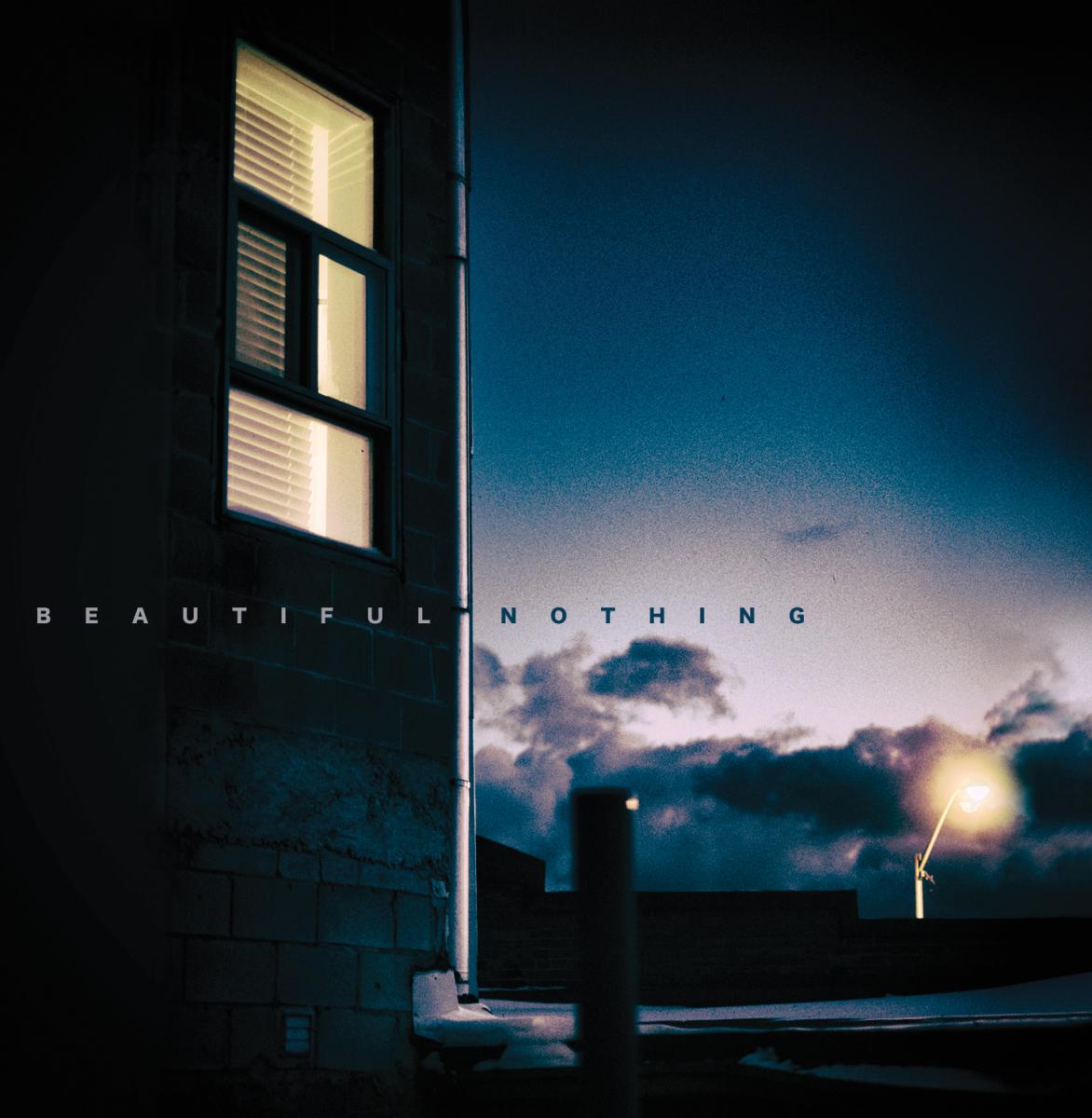 Fri Jul 04, 2014
Toronto-based Andria Simone & Those Guys are on a major roll. They closed out June with a trip to Cognac, France to pick up an award as winner of the Hennessy artistry talent quest. During the week in France they opened for major European star Ben L'Oncle Soul and Monophonique as well as two or three other concerts, where they appeared on the same bills as Robert Plant, Taj Mahal, Lily Allen, Hiromi, Steven Seagal and Kenny "Blues Boss" Wayne. Back in Toronto from Paris July 5 Andria and Those Guys will be met by two cars to drive them up to Jazz On The Mountain At Blue Mountain where they'll open for The Commodores that evening.  July 9 finds the band in NYC to play the prestigious Rockwood Music Hall.
Back in the T.Dot, on July 19,it's the main stage for the Beaches International Jazz Festival in Toronto's East end. Come August 21 Andria Simone & Those Guys return to 3030 on Dundas Street West where they packed the room on their last show there, April 17. There won't likely be many added summer dates , as the band have begun work on their as yet untitled sophomore album.
Alt-pop comers Beautiful Nothing will launch second single and video "Finer Things" any day now. The band is also set to play Festival of Friends in Hamilton on August 9th, with a string of live dates to follow.
Another bright young up and comer, 22 year old Emilia, who introduced herself last year with the muchly praised EP Flying Colours, has just finished her first full length album E, containing ten new original songs. Produced by Emilia and Joel Lightman who worked on Flying Colours, recorded at Noble Street Studios, and engineered and mixed by Juno Award winner George Seara (Rhianna, Drake, Holly Cole). Expect E in Canada in the fall.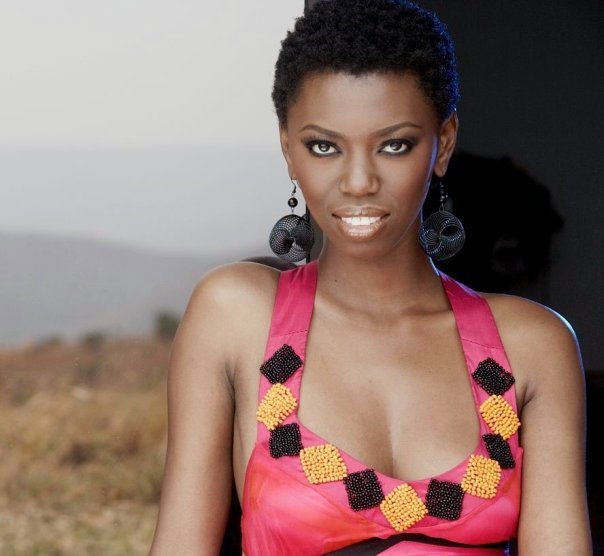 Widely regarded as one of South Africa's top adult contemporary artist, LIRA has racked up an impressive series of achievements since launching her musical career nearly a decade ago, blazing a trail of accomplishments that few artists in the history of the continent can lay claim to like releasing the first blu-ray, gracing the covers of an infinite number of fashion and lifestyle magazine and maintaining the largest Facebook following of any South African musician, with over half a million fans. Her flawless dossier boasts a multitude of accolades and nominations from South African Music Awards, MTV Africa Awards, BET Awards, Channel O Awards and MOBO Awards as well as Glamour Magazine South Africa's "Woman of the Year".
Current North American album Rise Again is ready to introduce international ears to her elegant and earthy Afro-Soul; an urbane, sophisticated genre described as "a fusion of soul music, elements of jazz, funk, and African languages."  Global media outlets have been taking notice, with Essence Magazine naming LIRA one of "Five Unique Artists Set to Change Music in 2012" and L'Uomo Vogue spotlighting her in their Re-Branding Africa issue.
Rise Again—whose songs are drawn from LIRA's massively popular South African catalogue —offers a persuasive testament to the human spirit's ability to transcend in the face of obstacles and seemingly insurmountable odds, and her confident and vibrant, inspired performances bring the songs' upbeat lyrical sentiments to life. While LIRA's music reflects her abiding love for such seminal influences as Miriam Makeba, Stevie Wonder, Aretha Franklin and Nina Simone, and sits comfortably alongside the contemporary work of such performers as Sade, Maxwell and Lizz Wright, her singular voice and deeply personal perspectives make her a one-of-a-kind recording artist, as well as a top-flight concert attraction.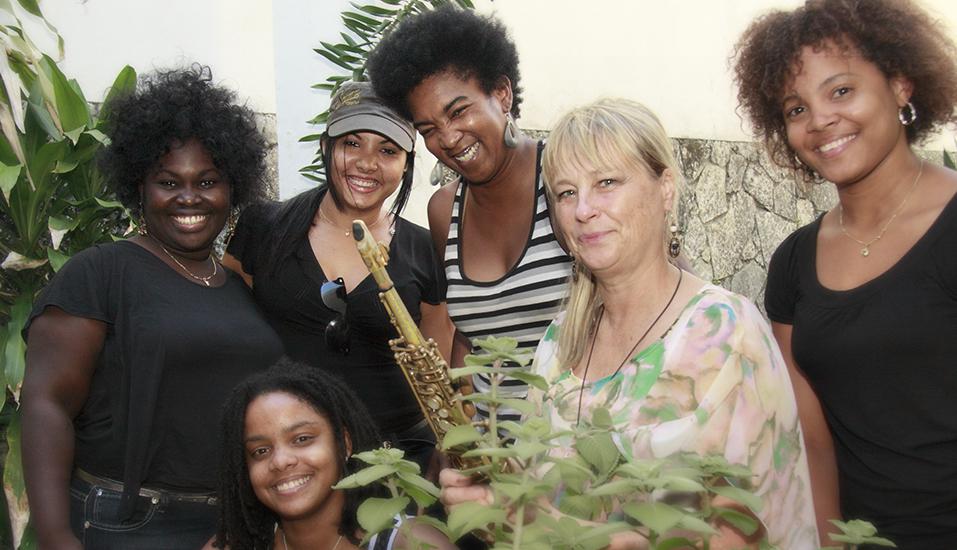 The inimitable Jane Bunnett has a new project on the go, a sextet of all-star Cuban female musicians called Maqueque. Jane Bunnett and Maqueque (pronounced Mah-keh-keh) will be touring Canada followed by a US tour (if all goes well on the visa front). Maqueque band members are Jane, on flute and soprano sax, virtuoso drummer Yissy García, dynamic percussionist Daymé Arceno, (who is also a powerhouse vocalist), Yusa on tres guitar and fretless bass, pianist Danae, and Magdelys on batás and congas.
There are a couple of compositions by Daymé, such as the tres guitar-driven Afro-Cuban track "Canto a Babba," highlighting a call-and-response theme, interwoven with effortless, playful soprano sax and vocal lines throughout. Another gem is her "Guajira S. XXI," which also showcases a similar sprightly yet haunting vibe, again with the dulcimer-like tres guitar, but this time with intricate flamenco-like clapping rhythms, soaring flute and no vocals at all.
The 10-track album was mixed and mastered by David Travers Smith and recorded in Abdala and Egrem studios in Cuba, in Toronto at Canterbury with Jeremy Darby, Found Sound  with David Travers Smith, Number Nine studios with George Rodina, and for the song "Song for Haiti," Green Door with John Critchley.
Tour Dates
17-Jun-14      Winnipeg Jazz Festival – Winnipeg, MB
19-Jun-14      Toronto Jazz Fest (opening night) – Toronto, ON
20-Jun-14      Saktel Jazz Festival – Saskatoon, SK
21-Jun-14      Saktel Jazz Festival – North Battleford, SK
24-Jun-14      Medicine Hat Jazz Festival – Medicine Hat, AB
25-Jun-14      Vancouver Jazz Festival – Vancouver, BC
26-Jun-14      Victoria Jazz Festival – Victoria, BC
27-Jun-14      Calgary Jazz – Calgary, AB
28-Jun-14      Edmonton Jazz Festival – Edmonton, AB
30-Jun-14      Etobicoke Rib Fest – Etobicoke, ON
05-Jul-14       Lakefield Jazz Festival – Lakefield , ON
July 11 - 12    Hastings Highlands Jazz Fest – Hastings Highlands, ON
24-Jul-14       Botanical Gardens – Toronto, ON
31-Jul-14       Huntsville Jazz Festival – Huntsville, ON
02-Aug-14     Stratford Jazz – Stratford, ON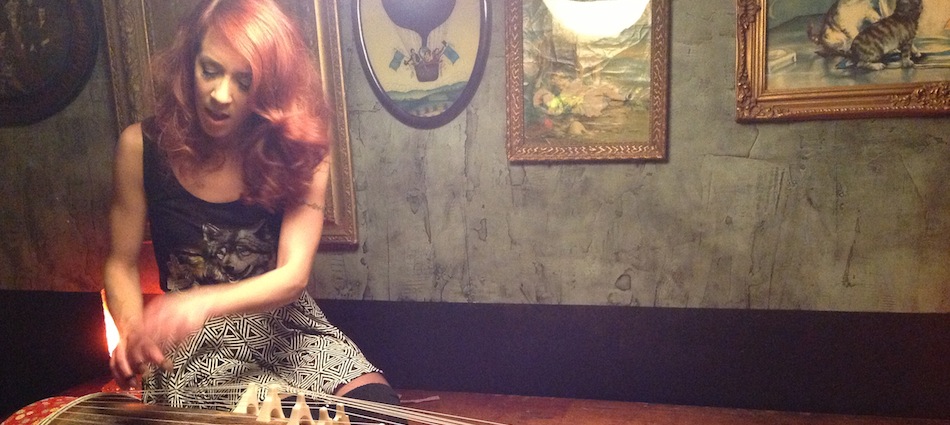 Often touted for their innovative use of the traditional Japanese koto (13-stringed harp), The Jessica Stuart Few and Two Sides have been nominated for Best Album by the 2014 Independent Music Awards, prompting a special end-of-tour concert at Toronto's Harbourfront Centre in late July. Uniting mother and daughter in music, The Harbourfront is bringing in the elder Ms. Stuart; a genuine koto master, (and Jessica's inspiration to learn the instrument) to perform in a collaborative show with the trio. This performance marks The Jessica Stuart Few's first collaboration with Wendy Stuart, and also celebrates the Toronto-based band's return home from a 9000km tour.
In celebration of this summer's western Canadian tour, The Jessica Stuart Few are releasing TWO BONUS TRACKS (click this link to download), "Somehow" and "Kid Dream" (remastered) previously available only on the Japanese release of Two Sides To Every Story.
To stream the tracks individually, please click the links below.
Stream the Bonus Track: Somehow from Two Sides To Every Story
Stream the Bonus Track: Kid Dream from Two Sides To Every Story
July 3rd: The Sapphire Room, PETERBOROUGH, ON

July 4-5th: Northern Lights Festival Boreal, SUDBURY, ON

July 7th: The Purple Room, WINNIPEG, MB
 w/ Slow Spirit, Sapphire Empire

July 8th: Woods Ale House, SASKATOON, SK
July 9th: Jeffrey's Cafe & Wine Bar, EDMONTON, AB

July 10th: Wine Oh's, CALGARY, AB
July 11th: The District, RED DEER, AB
 w/ Curtis Phagoo Trio

July 12th (6:30p): Music In The Plaza, REVELSTOKE, BC
July 13th (1:00p): Music In The Park, KELOWNA, BC 

July 15th (7:00p): Music In The Park, KAMLOOPS, BC

July 16th: Rollo Roost Concerts, GABRIOLA ISLAND, BC

July 17th: The Vault, NANAIMO, BC

July 18th (6:30p): Music at The Cannery, STEVESTON, BC

July 18th (9:30p): The Railway Club, VANCOUVER, BC
 w/ Tanya Gallagher

July 19th: Solstice Cafe, VICTORIA, BC
 w/ West My Friend
July 20th: TBA, PENDER ISLAND, BC

July 26th (3:00p): The Harborfront Centre "Classical IV: Voice & Strings", TORONTO, ON
Outlaw alt-country singer/songwriter Kathleen Edwards has called it quits. citing burnout and depression from her last tour of the vastly overlooked Voyageur album. Edwards has relocated to the tiny town of Stittsville, ON, close to Ottawa, where she owns and operates the soon-come coffee shop called 'Quitters'. She always was a witty one and it's to be hoped we'll hear more from her musically down the road.
Altpop heroes Constantines reunited earlier this year to celebrate the reissue of their hugely influential 2003 album Shine A Light, with the intent of playing just a few select dates. That fell by the wayside months ago as the demand for the band means dates keeping being added at a steady clip. Here's the latest dope
Tour dates
06-08 Toronto, Ontario - Field Trip Festival
08-03 Sackville, New Brunswick - SappyFest
08-22 Peterborough, Ontario - Peterborough Folk Festival
08-23 Ottawa, Ontario - Arboretum Festival
08–29 Toronto, ON – The Molson Canadian Amphitheatre (w/ Arcade Fire)
10-2 Toronto, ON – The Danforth Music Hall
10-4 Montreal, QC – Club Soda
10-8 Vancouver, BC – Commodore Ballroom
10-9 Calgary, AB - Commonwealth Bar & Stage
10-11Edmonton, AB – The Starlite Room (UPDT Festival)