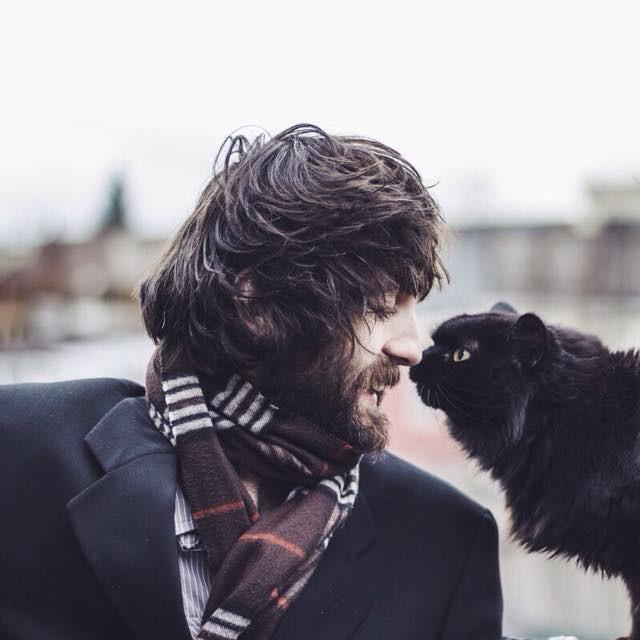 Fri Dec 12, 2014
After a successful summer tour from The Rockies to the Confederation Bridge supporting his latest acclaimed album Early Riser, Toronto songwriter Jerry Leger has been back on the road again with a string of dates across Ontario. The tour, which began November 7 at The Horseshoe Tavern with Doug Paisley and Jenny Whiteley, will touch down again in Toronto with a performance at The Dakota Tavern on December 12. Expect surprise guests and heartfelt mayhem. Get a taste of what to expect with the new video from Southern Souls for "One More Bad Penny".
The Dakota gig isn't quite the end though, as Jerry L and crew play Dec 19 at The Brownstone Cafe, Orillia, with the final wrap coming Dec 20 at The Clarkson Pub, Barrie, ON.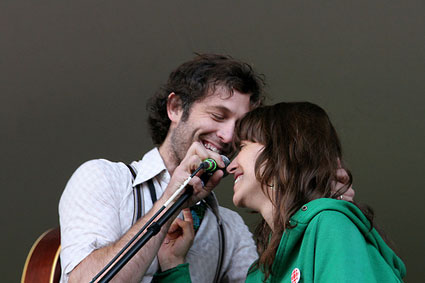 Jason Collett's Eight Annual Basement Revue opens with four intimate shows at The Dakota and a star studded night at The Opera House Dec.18. It's hard to describe what Jason Collett's Basement Revue has become. Now in its seventh incarnation, the constant stream of friends, musicians, storytellers, and poets provides for a certain type of unpredictable excitement. One might encounter Metric's James Shaw performing a version of Pink Floyd's "Nobody's Home" on the piano, or the mesmerizing Feist, Ariel Engle, and Daniella Gesundheit backing up a reading from Michael Ondaatje, or even Margaret Atwood stepping up to the mic in front of one of Toronto's most celebrated bands and saying, with her characteristic deadpan wit, "Hit it, Sadies." The Basement Revue has blossomed into one of Toronto's most interesting live residencies.
Hosted at The Dakota on December 2, 9, 23 and 30 the Basement Revue throws a change-up by taking it east of the Bridge on Dec. 18 to The Opera House. The stellar lineup's Joseph Boyden, A Tribe Called Red, Jennifer Castle, Lee Maracle, Naomi Klein, Leanne Simpson, Tara Williamson, Shary Boyle, Emily Vey Duke, Cris Derkson, and special guests will come together to celebrate community. All proceeds will be donated to the Toronto organization No More Silence.
Here's guiding light Collett's state of the onion message. "In the Basement Revue's seven-year history, we have always kept the line-up of these shows a secret, but we've decided to break tradition this year given the circumstances and what the objective of this show has become: an opportunity for the Canadian arts community to come together in solidarity and support. This show is a celebration of resilience, resistance, and survival. We hope you'll join us."
Last year Skydiggers released an EP of Christmas music entitled Angels as part of their 25th anniversary celebration. This year they've expanded it into a full LP of holiday songs, out Nov.18. Available to stream in its entirety via Exclaim!, the album combines both traditional and popular songs that are joyous and at times melancholy. Adding to the five tracks released in 2013, the album now includes a John Jacob Niles' arrangement of "I Wonder As I Wander", traditional British carol "The Holly And The Ivy", and "Minuit Chretiens", the Placide Cappeau poem known in English as "O Holy Night". The set also includes a heartfelt acoustic version of "Where's My Baby, Tonight?" as well as a new original "Remember Me". Rounding out the LP is a special hidden track by Will Oldham featuring Peter Cash called "I See A Darkness".
For nearly 25 years Skydiggers' friends and fans, returning home for the holidays, have been gathering the weekend before Christmas at the legendary Horseshoe Tavern in Toronto to celebrate the season to the soundtrack of the band's distinctive rootsy Christmas tunes, special guests and Skydiggers' classics. This year, along with releasing a full length Christmas album, Skydiggers are taking this seasonal celebration on the road.
A portion of the sales from Angels will be donated to The Unison Benevolent Fund. More details can be found at unisonfund.com.
Dec 10 - Burnstown, ON - Neat Schoolhouse Stage
Dec 12 - Ottawa, ON - National Arts Centre (Fourth Stage)
Dec 13 - Ottawa, ON - National Arts Centre (Fourth Stage)
Dec 19 - Toronto, ON - Horseshoe Tavern
Dec 20 - Toronto, ON - Horseshoe Tavern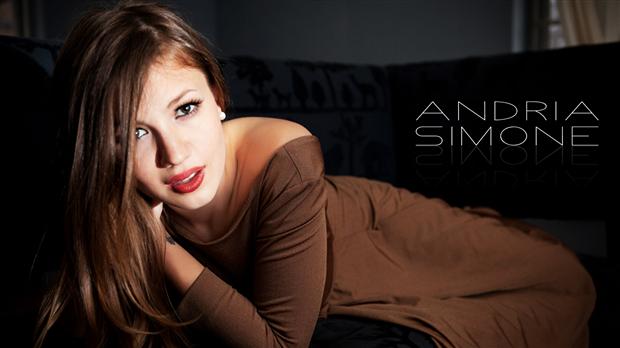 For the forward planning romantics among ye, here's a choice choice.Bluesy and captivating Andria Simone & Those Guys reprise their "It's New Year's Eve…Somewhere" - this year @ 3030, located @ 3030, Dundas Street West. Simone's coming off a busy, busy year, which has served to make the band tight as Scrooge on Christmas Eve. Showtime's 9 pm, expect lots from the Nothing Comes Easy album, with lots of accompanying dance floor action.
Grab her latest music videos: youtube.com/user/andriamusic
If you're giving the gift of music, here are some killer joints you'll want to check.
Sharon Jones & The Dap-Kings -- 'Give The People What They Want' (Daptone/FN)
Drive-By Truckers -- 'English Oceans' (ATO/MMR)
Flying Lotus -- 'You're Dead!' (Warp/FN)
Benjamin Booker -- 'Benjamin Booker' (ATO/MMR)
And here's a pair that'll delight ears of all ages. Mandala is the long-overdue debut album from Indo-Jazz virtuoso fusionists Monsoon. The Toronto septet packs all of the rich experiences they've amassed in eight years of touring worldwide into the album's nine tracks, along the way both celebrating and turning inside out many of the traditions of jazz and Indian music. Music to chill it and shake it out.
In 1983, Martha and the Muffins core members Martha Johnson and Mark Gane went into the studios with producer Daniel Lanois to kick out the sessions that would become the US hit-yielding ('Black Stations, White Stations') and highly influential Mystery Walk album. This 30th Anniversary reissue is re-mastered by Peter Moore and includes five bonus tracks from the original sessions plus a 20 page booklet which works as a cool time capsule of that period when Toronto New Wave had global significance and 'Echo Beach' was an anthem for the alienated and not a strip of corporate sand.
Gerry Young has been involved in the music business for almost 40 years as concert promoter, manager, major label record executive with Polygram and President of his own successful independent record label, Current Records. He has managed and recorded Juno-award winning bands Martha and the Muffins and The Parachute Club, who both won "Single of the Year" awards in Canada, "Echo Beach" for Martha and the Muffins in 1980 and "Rise Up" for The Parachute Club in 1984.
Today he owns and operates Current Management in Toronto, and has six Canadian Pop/Rock recording acts on his current management roster. Earlier this year he dropped a book, 'Pop Goes The Weasel', a hilarious and highly engaging look at the things he's done and the moves he's seen in his years in this business of music, some of them unique to the Canadian scene. Makes an excellent fishnet stocking stuffer.
http://www.amazon.com/Pop-Goes-Weasel-Rock-Record/dp/1460985303