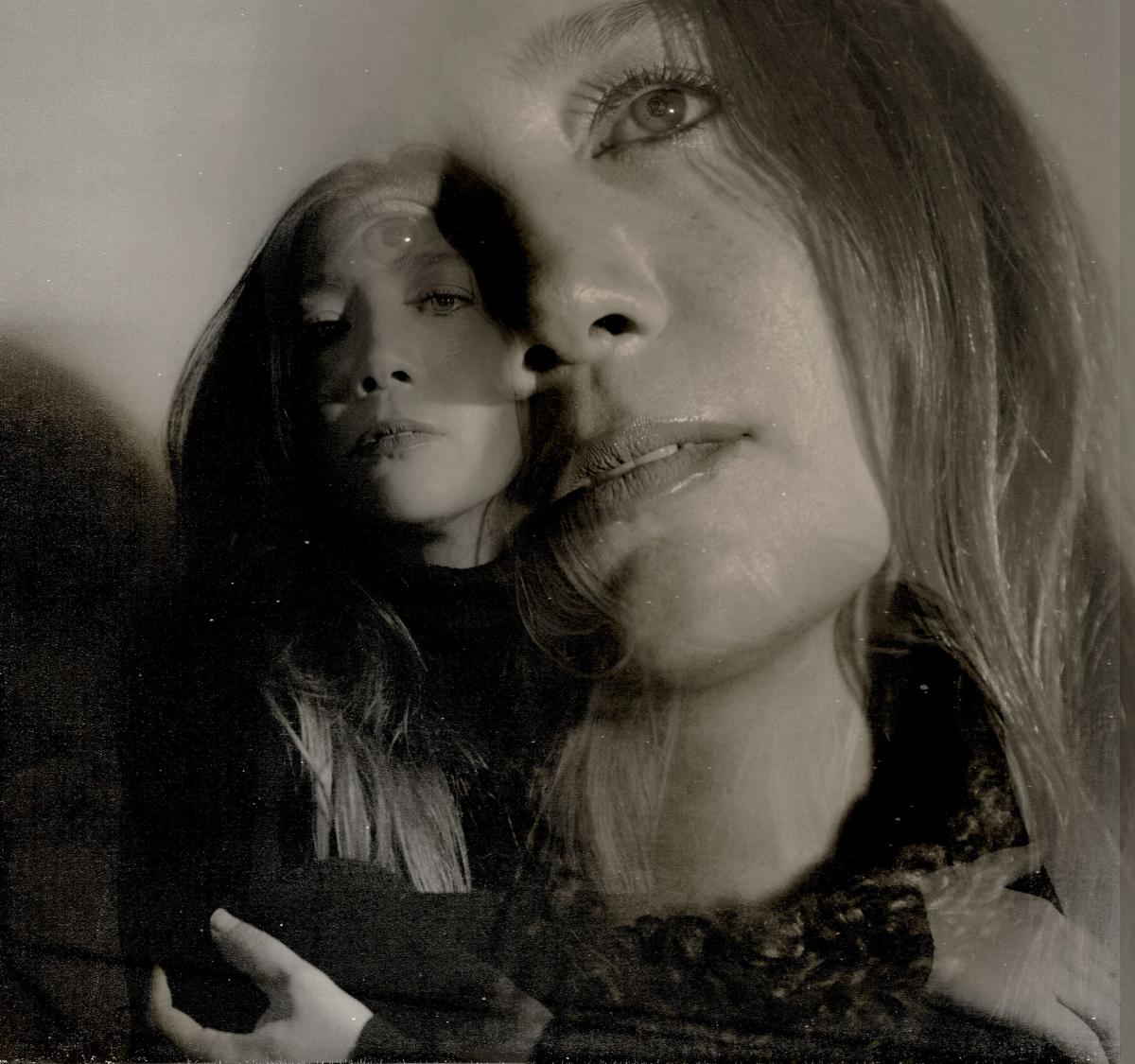 Fri Mar 16, 2018
L.A.-based, Vancouver-born singer-songwriter Tara Beier has released a new single, "Forgiveness," on her own Red Raven Records, a song with a message she hopes will take hold within our current political and social climate. Musically, "Forgiveness" builds on the power pop sound that defined Beier's acclaimed 2017 EP California 1970, which Popmatters described as, "one-of-a-kind Canadian indie rock," and Spill Magazine said, "firmly establishes a powerful new voice." As with California 1970, Beier produced "Forgiveness" at L.A.'s The Village Studios utilizing some of the city's top-notch musicians, including drummer Tripp Beam (Moby) who, Beier explains, played a crucial role in the song's creation. " Tripp joined me last summer when I played Riverfest [in Elora ON] and during that time, he introduced me to a book called The Missing Link by Sydney Banks.
"It made me realize that I really needed to let go of the anger I've felt for many years toward certain people in my life. I wrote the lyrics right after I got back to L.A., and set them to music I had already that had come to me in a dream. Everything was recorded, mixed and mastered in the space of about a month. It was a pretty magical experience overall that I want to share with everyone."
Born in Vancouver to parents with roots in the Philippines and the UK, Tara Beier studied classical piano before branching out into acting and filmmaking. Her acclaimed documentary I Met A Man From Burma about a former Burmese revolutionary fighter-turned-activist, helped get its subject Canadian citizenship after 10 years in the system. Beier's next film project was Covered, which saw her taking on the role of Buffy Sainte-Marie and spending a year immersed in the life and music of the Canadian folk icon. It was named Best Experimental Film at the Imagine Native Film Festival, along with being featured at the Toronto International Film Festival as well as 18 other international film festivals.
Returning to music, Beier released her well-received debut full-length album Hero & The Sage in 2016, produced by Bret Higgins of Great Lake Swimmers. She launched the album with shows at Toronto's Hugh's Room and Horseshoe Tavern, L.A.'s Hotel Cafe, and Berlin's Junction Bar. Two singles from the album, " She's Gone" and "Forever Mine," earned significant CBC Radio airplay. No tour plans to date.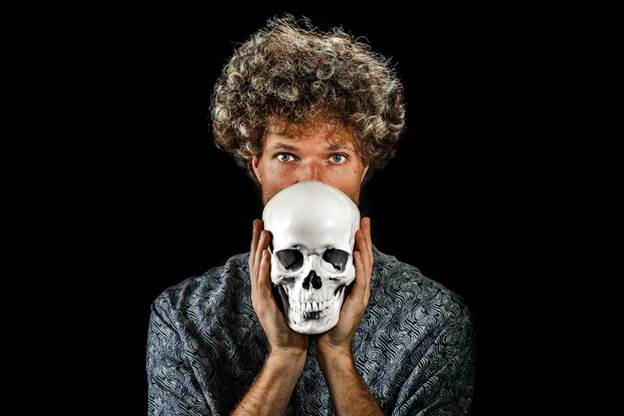 Indie music's mad hatter Rich Aucoin announced his fifteen-date PRESS ON tour in support of the upcoming Hold EP, out Mar. 16. Unlike a traditional tour, Aucoin will be bicycling from city to city, raising awareness for mental health by donating 100% of tour proceeds to Mental Health America and The Canadian Mental Health Association. Aucoin will be joined by bandmates in each city as he pedals alone across the deserts, mountains, and forests of America. At each show, fans can expect a joyous celebratory event – his positive life-affirming shows have often been described as a natural antidepressant. The tour kicks off March 23 in Los Angeles and will conclude on June 30 in New York. Fans who are unable to attend are encouraged to donate to Aucoin's GoFundMe campaign.
Before heading south, Aucoin will make stops throughout Canada in February and March. CANADIAN DONATIONS ACCEPTED HERE Alongside the tour announcement, Aucoin shares new single "The Fear". He comments, "This song's single lyric is a mantra for the importance of overcoming our fears fostering the evolution and improvement of our lives. Fear is important but, left unchecked, can dominate our behaviour and hold us back from experiences just outside our reach. If our fears are of failure or rejection, the fears are moot as those are some of the most important tools we have to learn from. What would we be without our mistakes? "
"The Fear" follows the release of previous singles " Release " and " The Middle ", all of which will be featured on the upcoming Hold EP. The dreamy four-track collection is a stark contrast to the short high-tempo songs from his previous release, hinting toward a rebirth for Aucoin. Recorded in twelve studios across Canada from Vancouver's REC Room to Halifax's Sonic Temple, the EP features Broken Social Scene's Justin Peroff as well as unique instrumentals and vocal sampling techniques. 
PRESS ON Tour Dates   
Feb 22 - Guelph, ON - The eBar
Feb 23 - Hamilton, ON - Mills Hardware
Feb 27 - Brooklyn, NY - Elsewhere
Mar 1 - Toronto, ON - The Drake
Mar 15 – Halifax, NS – Seahorse Tavern
Mar 26 - Los Angeles, CA - Bardot
Apr 6 - Phoenix, AZ – TBA
April 11 - Flagstaff, NM - The Hive
Apr 19 - Albuquerque, NM - Burt's Tiki Lounge
Apr 26 - Amarillo, TX - The 806
May 3 - Oklahoma City, OK - The Root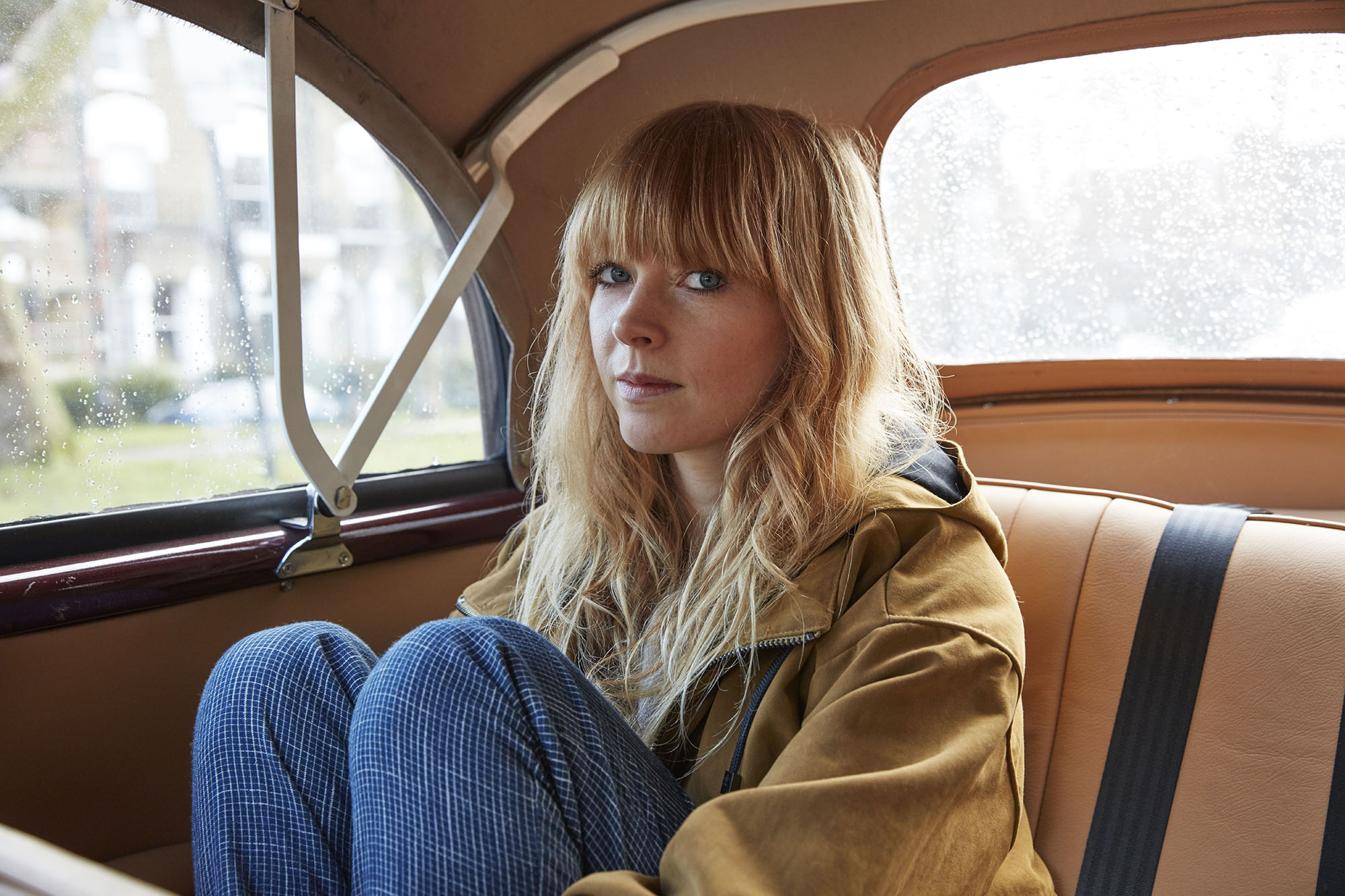 More fear on tap, this time from UK artist Lucy Rose, premiering the video for her single "All That Fear". Lucy's highly anticipated North American tour begins March 6 and includes a performance in Toronto on March 24 at The Drake. She is on the road in support of her third studio album Something's Changing, on Arts & Crafts. Lucy's husband William Morris filmed the video for the B-side track "All That Fear" in a quiet hotel room in Brisbane, Australia. Morris uses dramatic natural light coming through the hotel window to underscore the emotive piece. Following the tour for her second album Work It Out, Lucy noticed a steady stream of tweets from Latin America, and the unlikely statistic that geographically her music was most popular on Spotify in Mexico City. Inspired by this news, Lucy offered her fans in Latin America a deal: "If you book me a gig, I'll come and stay." For two months Lucy toured Ecuador, Peru, Chile, Argentina, Paraguay, Uruguay, Brazil and Mexico, playing free shows, staying with fans and "falling back in love with making music." Rose's husband also filmed the experience along the way and produced a documentary of the trip. The documentary was inspired by "the kindness and faith in the music of those she met including fans blocking the street outside a gig above a launderette, trying to sleep on endless inter-city bus rides and living with families in out-of-the-way towns."
With the insight gained during her travels, Lucy set out to make the third album on her own. She began to collaborate with Brighton producer Tim Bidwell, and in the comfort of his home studio, created the new album in a mere 17 days. The record also contains contributions from Bidwell, in-house bassist Ben Daniels and drummer Chris Boot as well as guest appearances by Daughters' Elena Tonra, Marcus Hamblett and Matthew and The Atlas' Emma Gatrill. On two tracks vocal harmonies are provided by The Staves ("Floral Dresses" and "Is This Called Home"). "The songs just came more naturally after that trip, from feeling good and from learning so much about myself," explains Lucy. " I feel more comfortable in my own skin than I've ever felt in my life. So there is a lot of searching as well as a lot of discovery on this record."
Lucy Rose Tour Dates
March 6 - Los Angeles, CA - Troubadour
March 7 - San Francisco, CA - Swedish Music Hall
March 9 - Seattle, WA - Sunset Tavern
March 10 - Vancouver, BC - Venue
March 11 - Portland, OR - McMenamins Theater
March 13 - Salt Lake City, UT - Metro Music Hall
March 14 - Denver, CO - Larimer Lounge
March 19 - Nashville, TN - The Basement East
March 20 - St. Louis, MO - Off Broadway
March 22 - Minneapolis, MN - Turf Club
March 23 - Chicago, IL - Schuba's
March 24 - Toronto, ON - Drake Hotel
March 25 - Montreal, QC - Phi Center
March 27 - Boston, MA - The Rockwell
March 29 - New York, NY - Le Poisson Rogue
March 30 - Washington, DC - Union Stage
March 31 - Philadelphia, PA - Boot and Saddle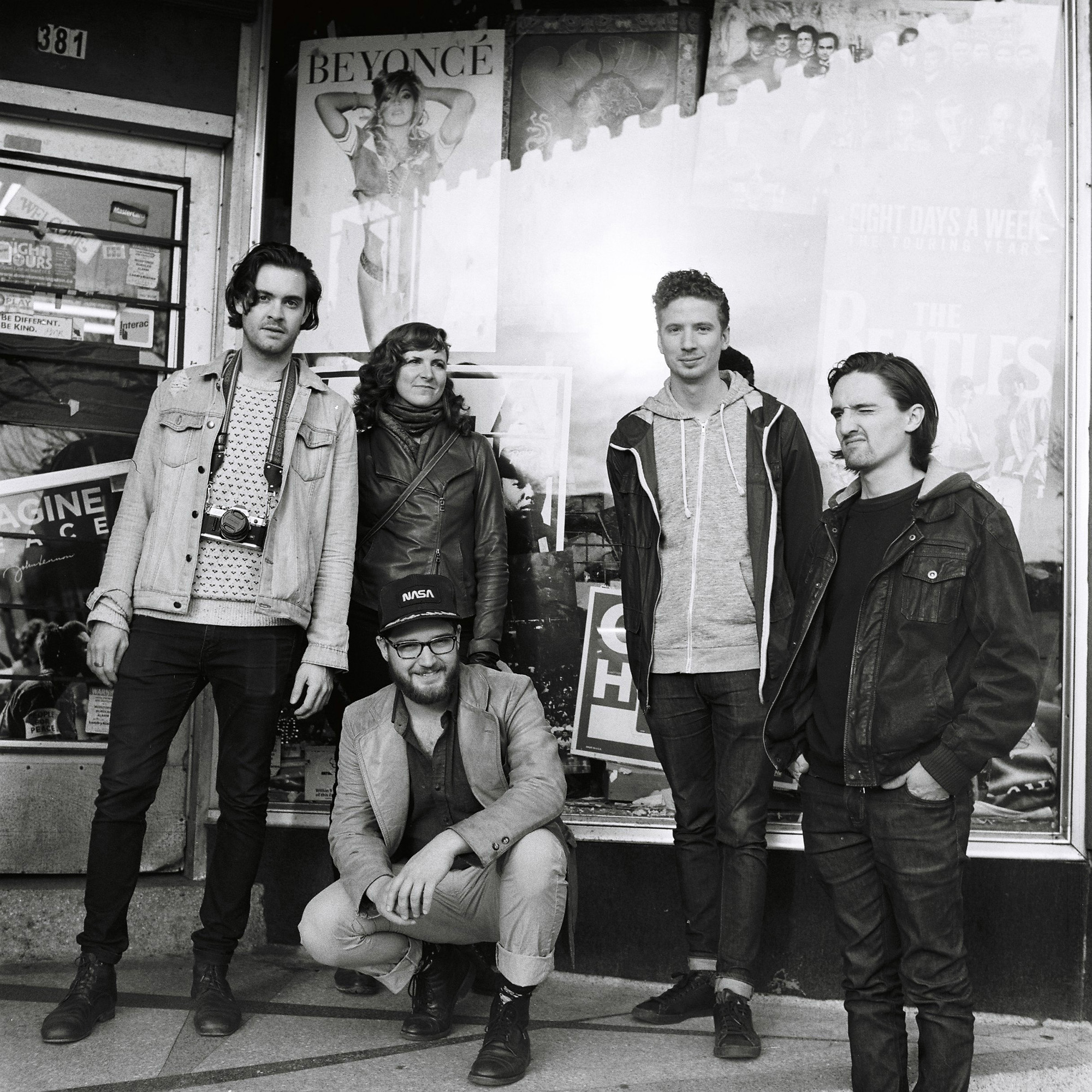 Major Love is the moniker of Canadian songwriter and multi-instrumentalist Colleen Brown and members of Scenic Route To Alaska, Jesse And The Dandelions, Elijah AAbrams,and Aaron Goldstein. The resulting combination is a sound that thrives at the intersection between Brown's resonant vocal expression and Scenic Route To Alaska's swagger. From Edmonton, Alberta by way of Kingston, Ontario, they make soulful pop-rock music for their hoser friends. The band has signed with Latent Recordings to release a new self-titled EP and will release a full length album later this year. Two of the EP's four tracks have already seen a lot of praise. " Tear It Down" is currently in heavy rotation on CBC Radio 2, reaching #4 on the Radio 2 Top 20, while "Motherland" - written essentially as a love-letter to Alberta - won a province wide songwriting contest through the ATB competition, to the tune of $10,000. EP track, "So Good" was written at a hostel in London while Brown was on tour in the UK. 
"I hope it doesn't spoil the magic too much to simply say that I'd gone for a walk one morning, and lay down on the grass in a beautiful neighbourhood park in the early summer sun, basically counting my blessings to be touring overseas for the first time, playing music," she says. "The whole thing was written in about 10 mins, in the hostel shower stall - it's hard to find privacy in those places!" 
The self-titled EP is the first under this new moniker, and was conceived in the lamplight of London's Bedroom Bar during Brown's first tour overseas. Fellow Edmontonians, Scenic Route To Alaska, were also wrapping their first tour in Germany and the UK. The two acts found themselves on the same dimly lit stage in Shoreditch, 7000 kms from their hometown, bonding over an appreciation of vintage Harmony guitars, singalong pop/rock anthems and an affinity for the spacious, soulful recordings released on the Stax and Motown labels in the 1960's."I watched them play and knew right away that I wanted to work with them, and we got along gangbusters right from the get-go... it felt like synchronicity," says Brown. "We went into the studio with our mutual friend and collaborator Jesse Northey (Jesse And The Dandelions) within a month of returning home, planning just to record one or two songs to test the waters. Things felt and sounded so amazing that we just tracked the whole EP there."
Recorded live off the floor in Edmonton's True North Studios with Northey on keys and faders, they were joined by multi-instrumentalist Elijah Abrams, with additional mixes and co-production by Toronto-based pedal steel guru Aaron Goldstein and Kenneth Meehan (Daniel Romano). The singalong track "So Good" was mixed by Brooklyn's prodigious hit-makers Gus van Go and Werner F.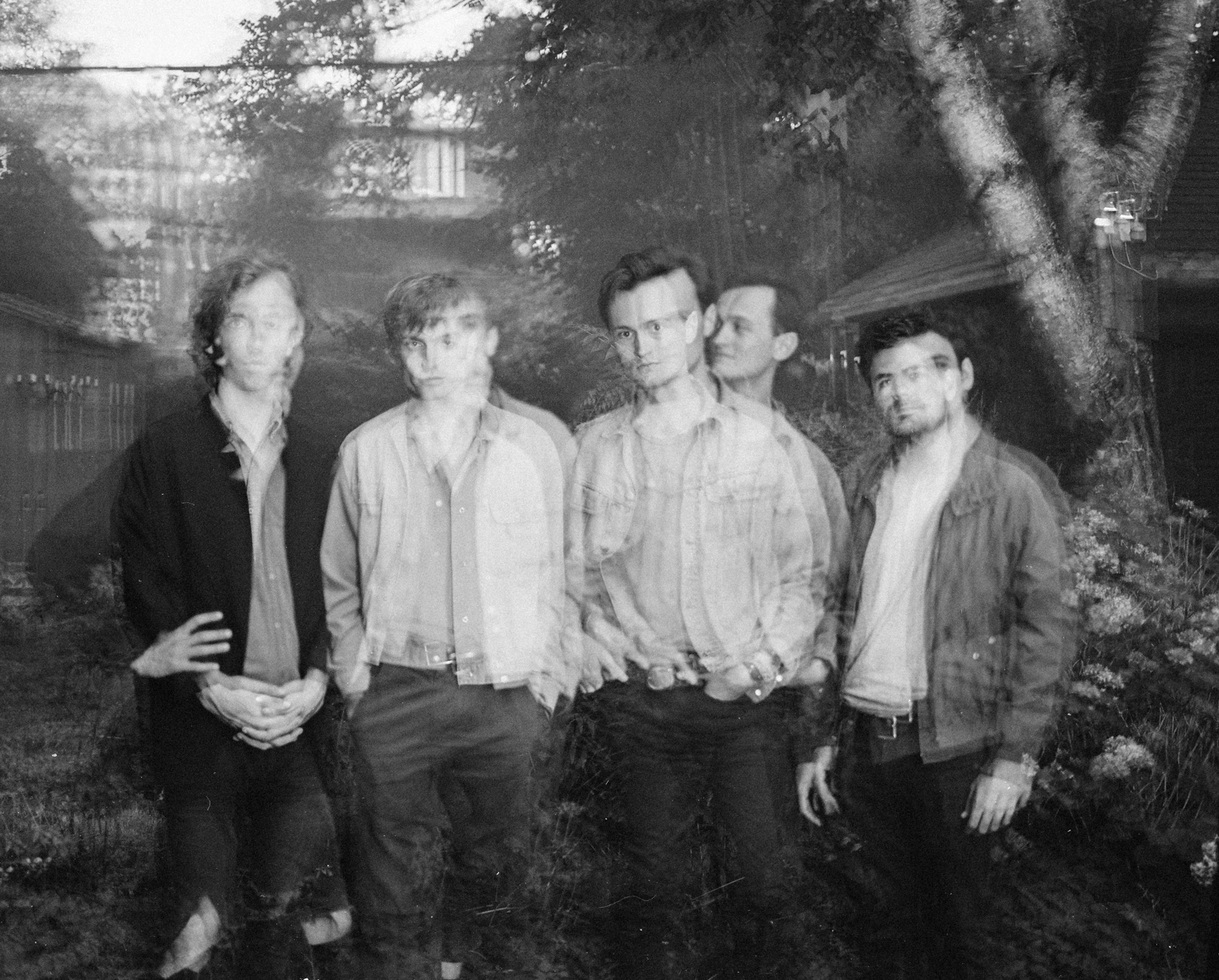 Stereogum called Ought's third record Room Inside the World "a rewarding new chapter... the album finds the band going in exciting new directions." Today, Ought are sharing the cinematic music video for "Desire" ahead of their busy week at SXSW and more Canadian tour dates.
Of the video, director Heather Rappard said "" Desire" as a song has a real triumphant quality and masculine energy; I wanted to take this and subvert it and create a video that focused more on internal desire. Something that was important to me was that the video feel cathartic and positive; I've seen a lot of videos that take on ideas around gender that have characters being assaulted, or just exoticized. I wanted this character to have a full life but be most empowered, happiest, and at peace with himself when he's on stage at the end.
Ought kicked off their North American tour last week with shows in Montreal and Toronto and they are now en route to SXSW before returning to Canada later this month. 
Ought On Tour
Mar 14 Austin, TX – Cheer Up Charlies [outside] (AdHoc)
Mar 14 Austin, TX – Waterloo Records
Mar 15 Austin, TX – The Sidewinder (Noise Pop)
Mar 15 Austin, TX – Barracuda [inside] (Secretly Canadian)
Mar 16 Austin, TX – Barracuda (Pitchfork)
Mar 17 Mesa, AZ – Underground
Mar 18 Santa Ana, CA – Constellation Room
Mar 19 Los Angeles, CA – Teragram Ballroom
Mar 20 San Francisco, CA – The Independent
Mar 22 Portland, OR – Mississippi Studios
Mar 23 Seattle, WA – Chop Suey
Mar 24 Vancouver, BC – The Cobal
Mar 26 Calgary, AB – The Palomin
Mar 27 Saskatoon, MB – Amigo's Cantina
Mar 29 Winnipeg, MB – The Good Will Social Club
Mar 30 Minneapolis, MN – 7th Street Entry
Mar 31 Madison, WI – High Noon
Apr 02 Columbus, OH – Ace of Cups
Apr 04 Washington, DC – The Black Cat
Apr 05 Philadelphia, PA – First Unitarian Church
Apr 06 Brooklyn, NY – Music Hall of Williamsburg
Apr 07 Boston, MA – The Sinclair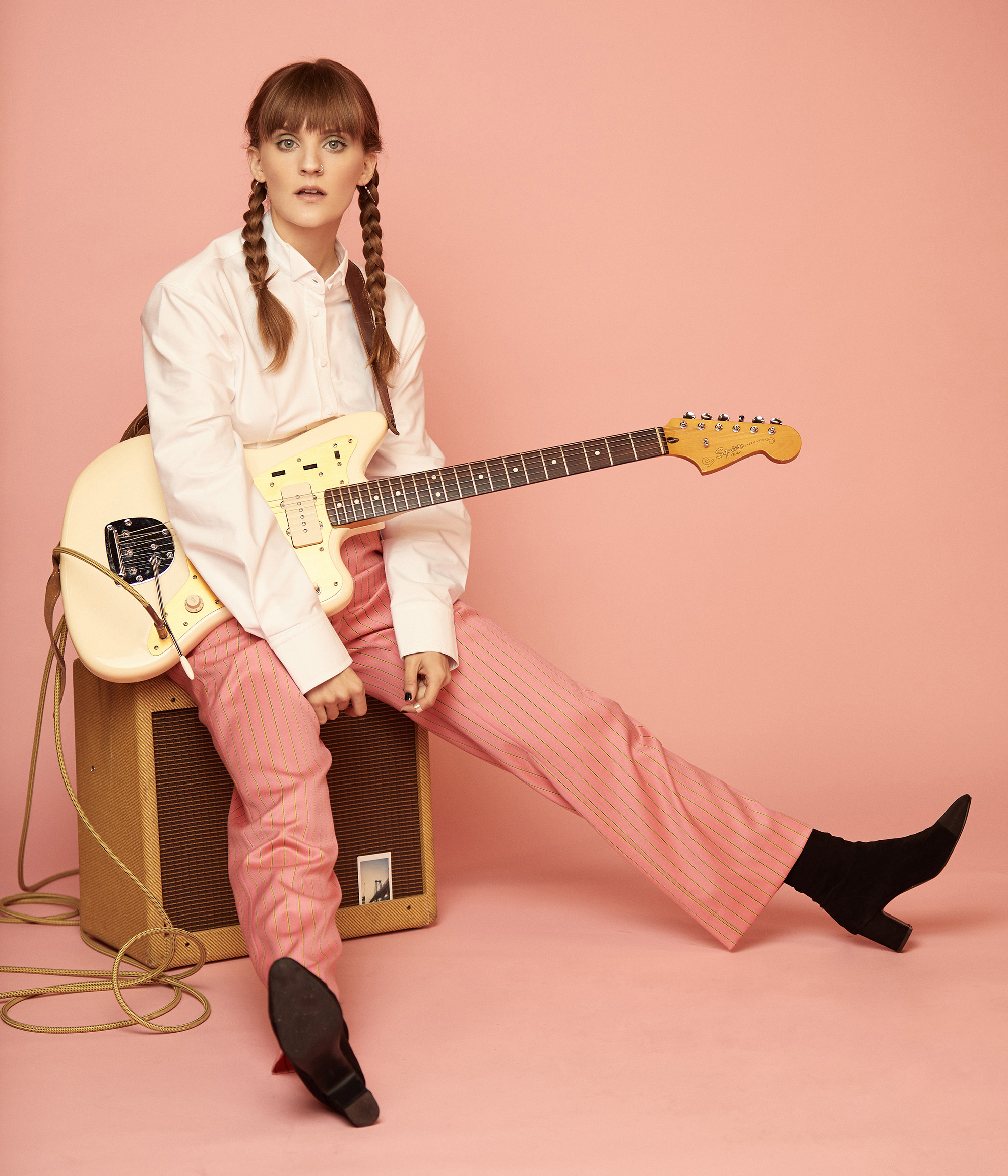 Pop songstress Liza Anne has released a new song, "I'm Tired, You're Lonely", from her current album Fine But Dying, on Arts & Crafts. The melancholic track explores the hardships of being a touring musician in love, and the peaks and valleys of her voice go hand-in-hand with the ups and downs of the tumultuous relationship she describes in the song. 
"There is a weight that comes with distance that feels tiresome and grueling," says Liza. "We will all be the tired ones one day and the lonely ones the next and intimacy is learning to see the other for the exact state they are in that day."
Fine But Dying has earned early praise from critics, who hailed her ability to alternate between "hard-charging rocker[s]" and "gorgeous and subtly devastating" ballads. NPR dubbed the music "internal warfare, externalized" - a fitting tag for a song cycle that Liza has called "my woman at her wildest self album."Liza will embark on a North American tour in support of Fine But Dying, including a stop at SXSW where she will perform at the Pandora showcase at the Gatsby, among others. 
Liza Anne On Tour
Mar 19 - San Diego, CA - Soda Bar
Mar 20 - Los Angeles, CA - The Echo
Mar 23 - San Francisco, CA - The Chapel
Mar 26 - Eugene, OR - HiFi Music Hall
Mar 28 - Portland, OR - Mississippi Studios
Mar 30 - Seattle, WA - Sunset Tavern
Mar 31 - Vancouver, BC - Biltmore Cabaret
Apr 3 - Salt Lake City, UT - Kilby Court
Apr 5 - Denver, CO - Globe Hall
Apr 7 - Kansas City, MO - RecordBar
Apr 8 - St. Louis, MO - Blueberry Hill Duck Room
Apr 19 - Nashville, TN - Third Man Records
Apr 21 - Atlanta, GA - The Earl
Apr 23 - Columbus, OH - The Basement
Apr 24 - Indianapolis, IN - White Rabbit Cabaret
Apr 26 - Minneapolis, MN - 7th Street Entry
Apr 27 - Madison, WI - High Noon Saloon
Apr 28 - Chicago, IL - SPACE
Apr 30 - Detroit, MI - The Pike Room
May 2 - Toronto, ON - The Drake
May 4 - Boston, MA - Great Scott
May 5 - Philadelphia, PA - Boot & Saddle
May 6 - Washington, DC - Union Stage
May 9 - New York, NY - Mercury Lounge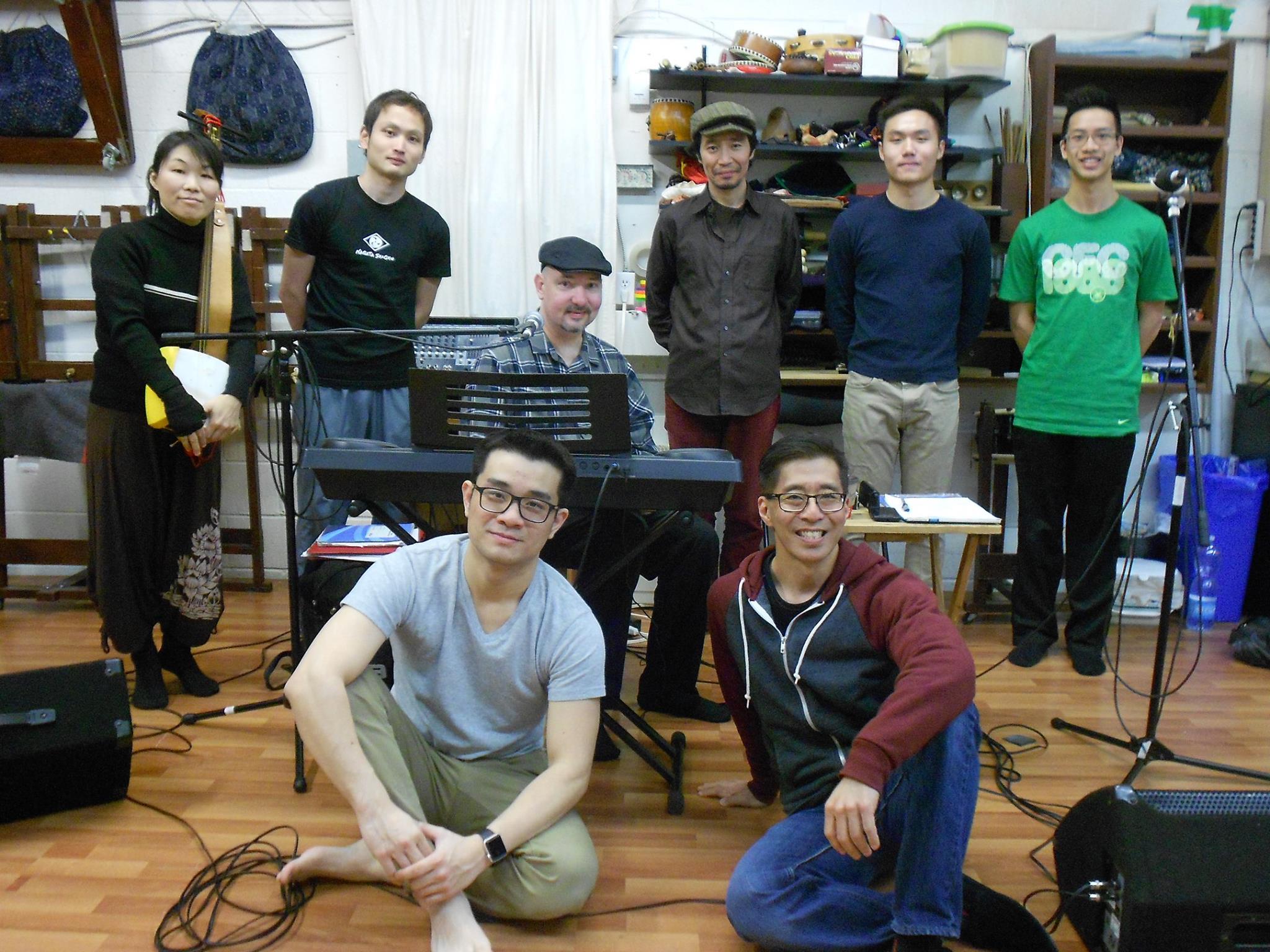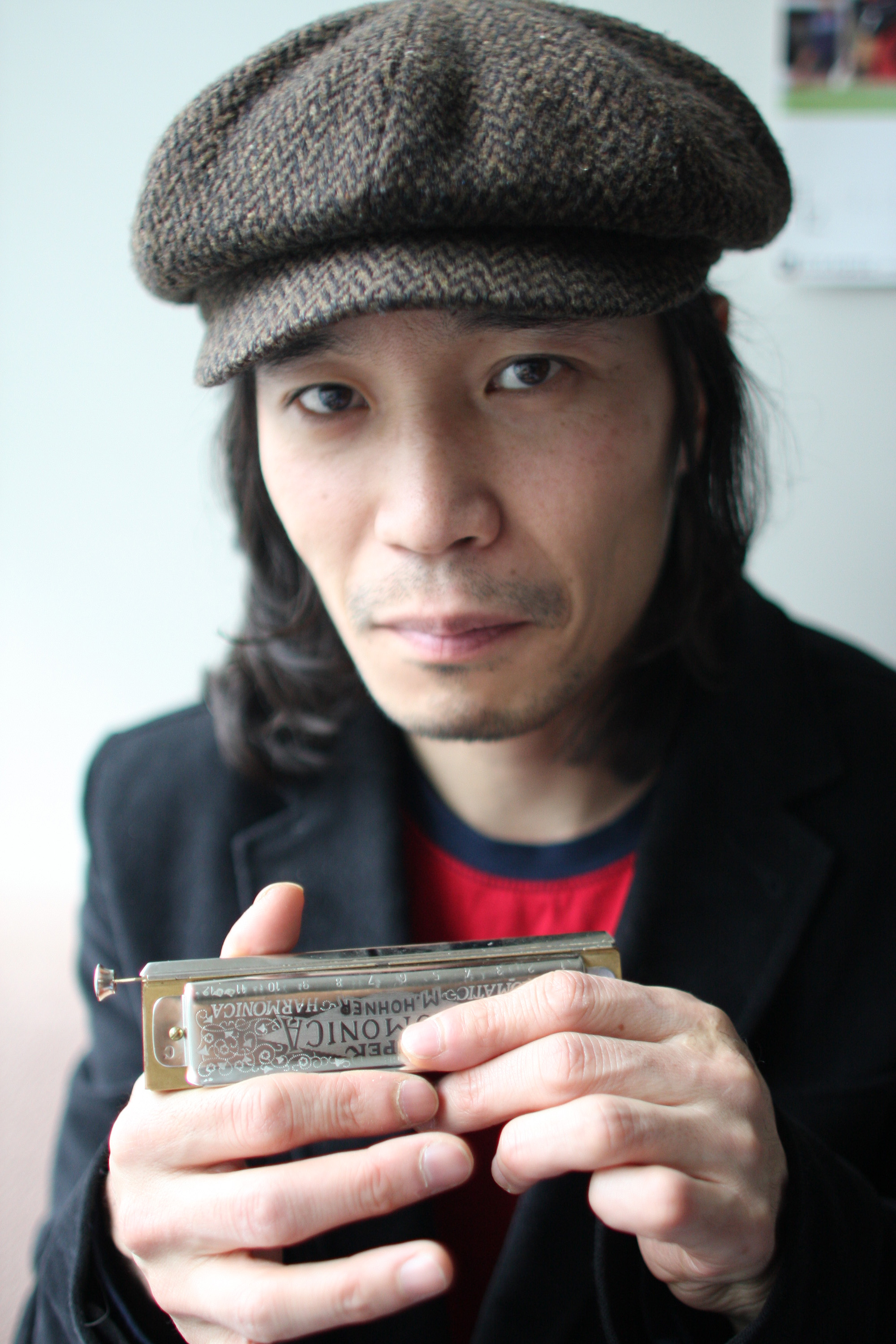 As their 'Beats Beyond Boundaries' concert season continues, Canada's pre-eminent taiko group Nagata Shachu cross boundaries with a genre-bending collaboration featuring Toronto blues artists Ken Yoshioka (harmonica and guitar) and multi-Juno Award winner Julian Fauth (keyboards and vocals) at the Brigantine Room, Harbourfront Centre on Saturday, March 24.
While taiko drumming and the Blues could not seem more different on the surface, both are musical genres strongly rooted in rhythm. Juno award winner Julian Fauth is a piano player and singer, whose style is based on the tradition of pre-war barrelhouse blues and boogie woogie, with infusions of gospel and jazz. Fauth, an artist on Electro-Fi Records, has released six albums to date.
Ken Yoshioka started his career as a harmonica player, but later evolved into an acclaimed singer, fingerpicking guitarist and composer. Yoshioka has been a member of numerous acts in Toronto, including The Michael O'Grady Band and Trace Minerals. He has also been a back-up musician for performers such as Julian Fauth, Bo Basiuk, Billy Heffernan, Little Birdie, Uncle Herb and more. In 2012, Ken released his second CD Underground Lonesome Blues and toured Japan.
Nagata Shachu members performing in this concert are Kiyoshi Nagata (master soloist, taiko, shinobue/flute), Aki Takahashi (taiko, shamisen, vocals), Tony Nguyen (taiko), Jason Huang (taiko) and Naoya Kobayashi (taiko).
Live Midland, ON. Dr Bruce Lee Band Royal Canadian Legion Midland. Fri. Mar.23 8.00 PM
Live Edmonton AL. Motionless in White Union Hall Mon. Mar.19 8.00 PM.
Live Halifax NS. Broken Bridges Split Crow Pub Mar.21 8.30
Live Regina SASK. Johnny Reid: Revival Tour with special guest Glass Tiger TCU Place Mar.20 8.00PM.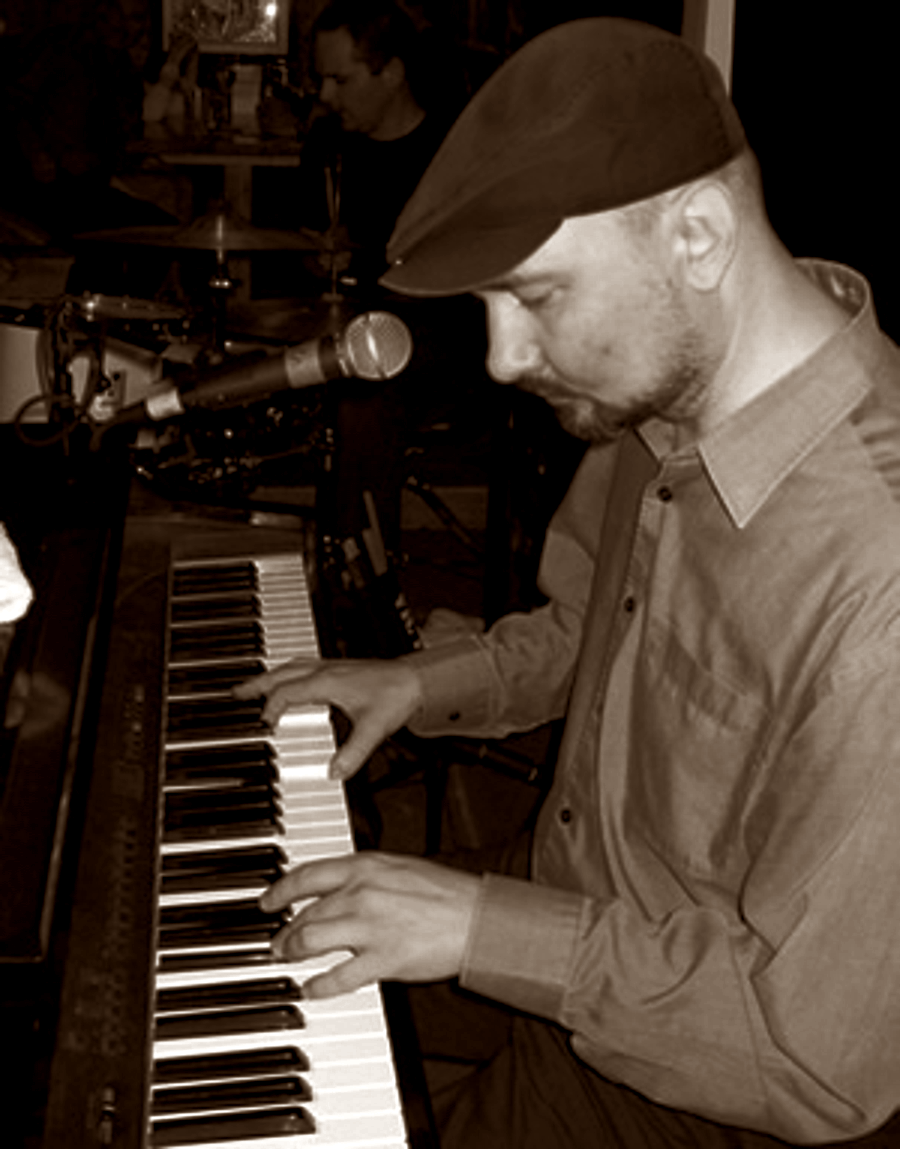 Support Live Music. Everywhere.