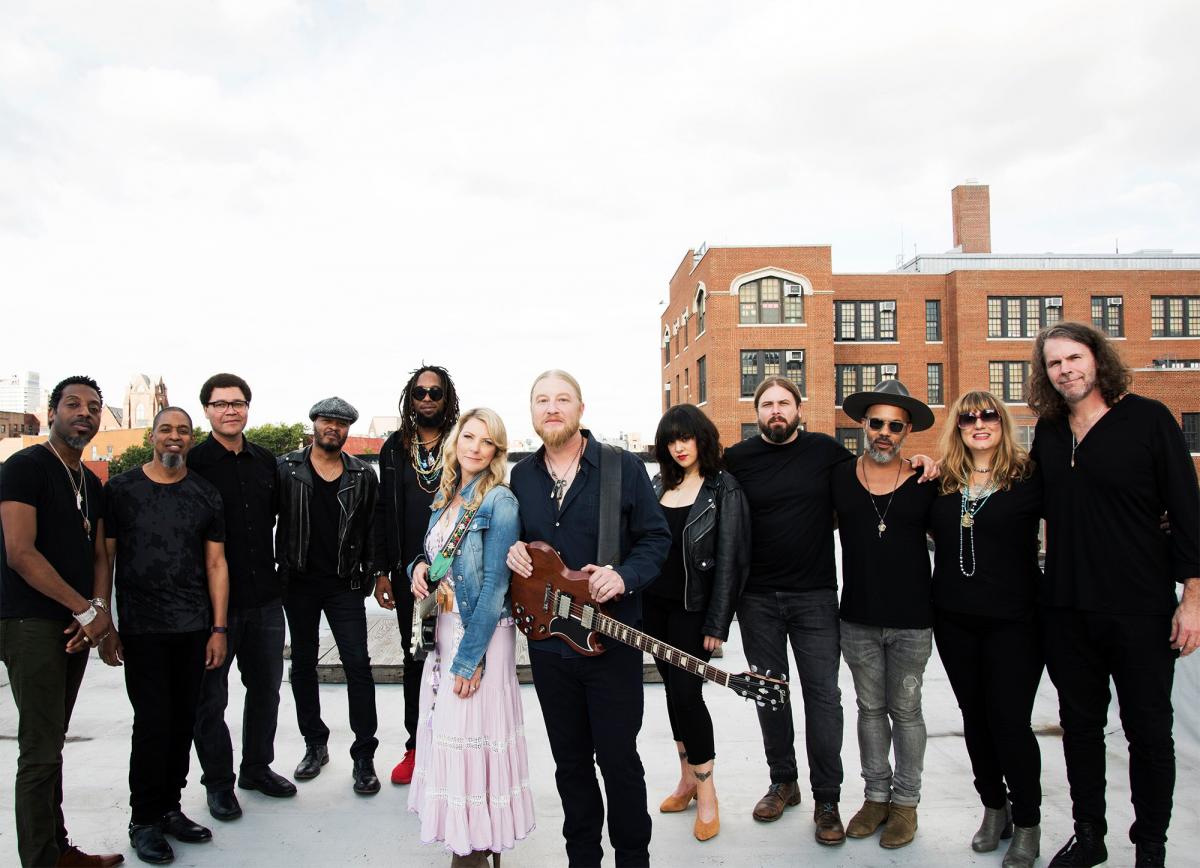 Fri Feb 08, 2019
GRAMMY-winning 12-piece musical ensemble Tedeschi Trucks Band, led by husband and wife, Derek Trucks and Susan Tedeschi, have announced their new album, Signs, out February 15. Featuring 11 new original songs, the album expands on the group's omnivorous musical appetites, while facing down troubled times with credence and conviction. World-class musicianship is on full display in the genre-defying collection that runs the gamut from uplifting soulful anthems to bittersweet ballads and driving rock and roll.
The teaser is new single 'Hard Case,' which showcases Derek's peerless guitar work and Susan's stunning, soulful vocals, done to a rootsy rockabilly shuffle.
Signs was a true band effort, with each of the supremely talented 12 members playing a major role. As with its predecessors, the album was recorded in Tedeschi and Trucks' backyard studio, Swamp Raga, with additional contributions from trusted TTB brethren, Warren Haynes, OliverWood, Doyle Bramhall II, and Marc Quiñones. Trucks shared production and engineering duties with Jim Scott (The Rolling Stones, Tom Petty) and Swamp Raga studio engineer Bobby Tis, and the band recorded live to two-inch analog tape for the first time, using their original Neve console combined with a 70s Studer tape machine.
A sense of loss and frustration colours portions of Signs. A number of tragedies hit home during the writing and recording of the album, as the group said goodbye to family members and friends including Derek's uncle and Allman Brothers alumnus, Butch Trucks, founding Brother Gregg Allman, and mentors Leon Russell and Col. Bruce Hampton. Political polarization, intolerance, and threats to an environment they see as increasingly under siege are also dealt with openly and honestly on the album.
"This is the first record we've made where, when I listen to it, it puts me in a specific place," explains Derek. "It puts me in a zone and hits some raw nerves."
Signs also beckons with the optimism and hope that has become a signature part of TTB's message in the studio and on stage. "We are very lucky to do what we do, and we take responsibility for creating something positive to counter all the negativity," asserts Susan. "We all have to deal with tragic circumstances at times. As a musician, I feel it's my job to go out there, kick ass the best I can and offer inspiration."
Tedeschi Trucks Band celebrates the album's release with a performance at The Brooklyn Academy of Music on February 20. The special one-night performance follows a string of multi-night residencies at the Chicago Theater, Nashville's Ryman Auditorium, the Saenger Theater in New Orleans and the Warner Theatre in Washington, D.C.
TEDESCHI TRUCKS BAND TOUR DATES:
February 15 - Washington, D.C. - Warner Theatre
February 16 - Washington, D.C. - Warner Theatre
February 17 - Hershey, PA - Hershey Theatre
February 20 - Brooklyn, NY - Brooklyn Academy of Music - Howard Gilman Opera House
February 22 - Washington, D.C - Warner Theatre
February 23 - Washington, D.C. - Warner Theatre
February 26 - Philadelphia, PA - The Met Philadelphia
February 28 - Birmingham, AL - Alabama Theatre
March 1 - Augusta, GA - William B. Bell Auditorium
March 2 - Asheville, NC - Thomas Wolfe Auditorium
LISTEN TO NEW SONG HARD CASE VIA NPR
Videohttps://bit.ly/2TVtVKj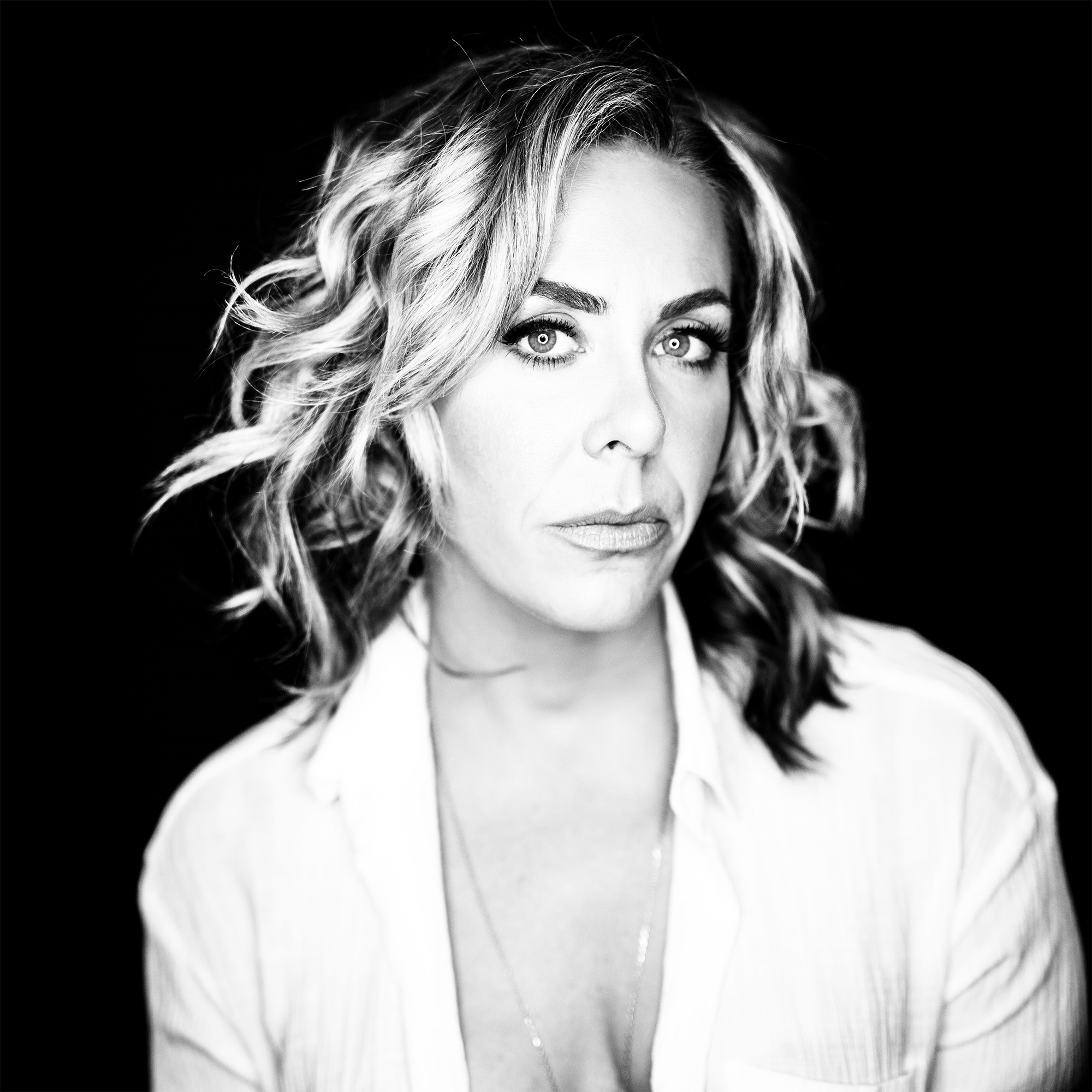 JUNO Nominated Métis artist and activist Amanda Rheaume shares the lead single, and title track from her forthcoming 5th studio album, The Skin I'm In, also out February 15th (Independent). The single is paired with a powerful new video directed by TRUST! This morning the video premiered on Live In Limbo.
This one is POWERFUL, and has an incredible video that truly compliments the song. Have a listen/watch here: https://youtu.be/dj4vRN2RzsI.
The new album, produced by Colin Cripps (Blue Rodeo, Crash Vegas), features 9 original songs with a powerhouse group of co-writers including Jason Blaine, Justin Glasco (Andrew Bird, Avril Lavigne), Tim Bovacanti, Melanie Brulée, and Jim Bryson. Amanda will celebrate the release of the album with performances in Ottawa, Toronto, Peterborough, FAI in Montreal (where she is helping to organize the International Indigenous Music Summit) - with more dates to come.
"The song "The Skin I'm In" is about learning how to love oneself, unconditionally, no matter what body type, skin colour, gender, sexuality, religion, spirituality and so on. I came out as gay in 2003 but still struggled for years to feel 100% comfortable in my skin, and in my life. It has only been in the last year that I feel I've really come into my own and be able to claim my identity proudly. This song was inspired by the idea that as humans I feel we have SO much to battle against... physical body norms, mental health, societal norms, gender norms and I hope this song can provide hope for anyone that might be struggling with accepting themselves and finding self-worth and self-love.
"I have also wrestled with my Indigenous identity, coming from a mixed-heritage background, I always felt something was missing. I grew up privileged in Barrhaven, ON, with not a lot of spiritual or cultural depth. My Métis identity and Anishinaabe spirituality have been something I've been exploring for many years now and thanks to the support from my Métis and Indigenous community, I am finally feeling like I belong.
I've also felt in between the stereotypes of certain communities. At times when I was growing up, I felt alone and disconnected, like I did not truly fit in anywhere. This feeling can still creep up but writing this song and sharing my experience is incredibly healing. As an artist, I always truly hope I can help people feel less alone with my message and my story."
Rheaume has quickly earned a reputation around Ottawa, her hometown, as a generous community-oriented artist and leader who co-organized the Babes4Breasts concerts and recording projects; spearheaded Ottawa's Bluebird North songwriter showcases; performed for the troops in Afghanistan three times; raised money for the families of military personnel, and sold 6500 copies of a Christmas EP in Ottawa alone to raise money for Boys and Girls Clubs of Ottawa. Recently Amanda worked with youth from Attawapiskat on arts education - from songwriting to musical composition.
Rheaume has delivered her soulful blend of Americana/Root/Pop songs to audiences around the world and has opened for such as Emmylou Harris, K'Naan, Lucinda Williams, and Ani Difranco
Amanda Rheaume on Tour
February 15 - Montreal, QC - Folk Alliance International - Private Showcases
February 16 - Ottawa, ON - NAC Fourth Stage - Ticket Link: http://bit.ly/2M35CXZ
February 21 - Toronto, ON - Cadillac Lounge - Ticket Link: https://ticketf.ly/2M4XFkS
February 23 - Kingston, ON - The Mansion $12 in advance - ON SALE SOON /$15 - DOOR
March 1 - Peterborough, ON - Gilmour Street Music Hall - $30 (house concert) - ON SALE SOON
March 9 - Lavigne, ON - Lavigne Tavern (free entry to the venue)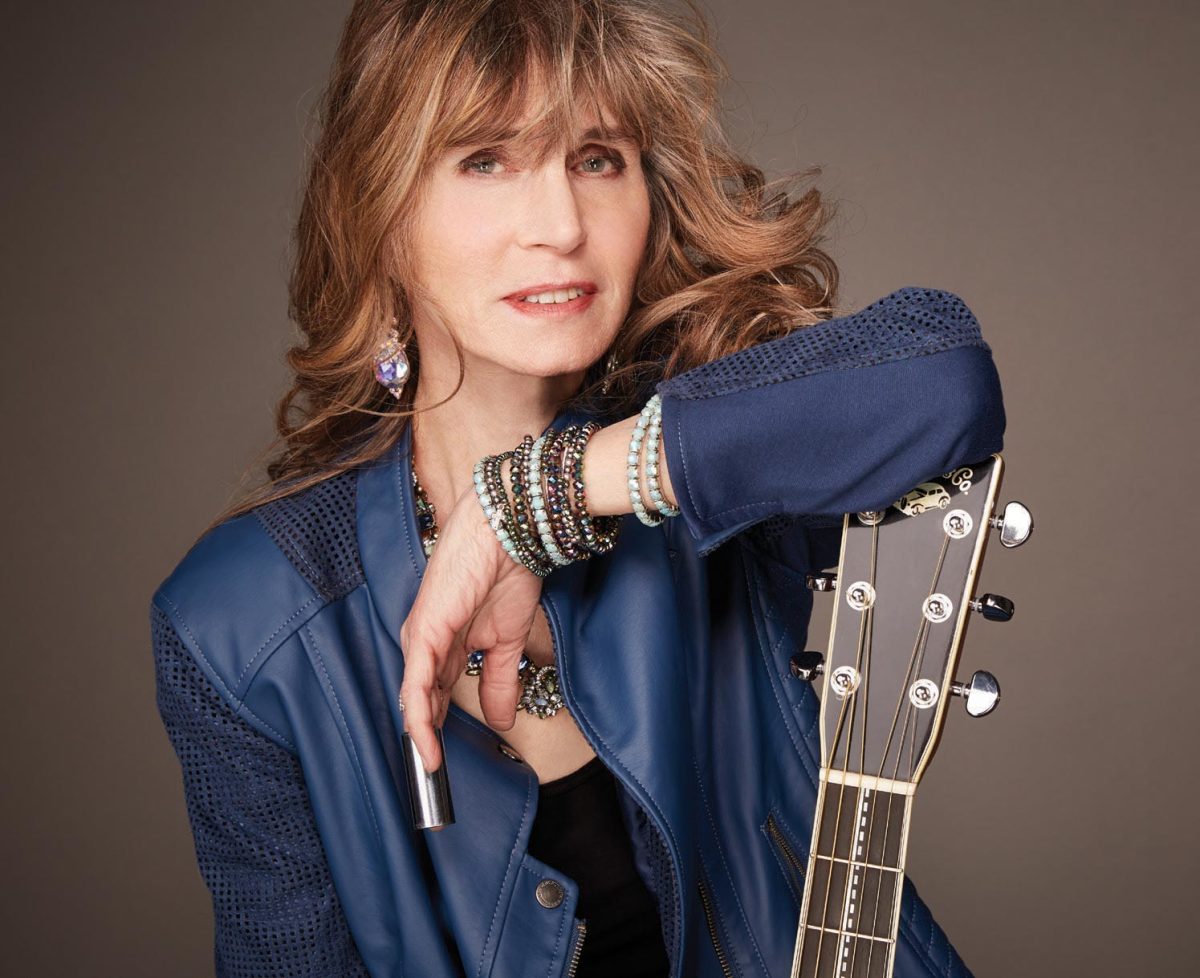 Singer/songwriter and fiery guitarist Rory Block has committed her life and her career to preserving the Delta blues tradition and bringing it to life for 21st-century audiences around the world. Both traditionalist and innovator, she wields guitar and vocal stylings that redefines the boundaries of acoustic blues and folk. The New York Times declared: Her playing is perfect, her singing otherworldly as she wrestles with ghosts, shadows and legends.
Born in Princeton, NJ, Aurora Rory Block grew up in Manhattan a family with Bohemian leanings. Her father owned a Greenwich Village sandal shop, where musicians like Bob Dylan, Maria Muldaur and John Sebastian all made occasional appearances. She was playing guitar by age ten, and by her early teens sitting in on the Sunday jam sessions in Washington Square Park.
During these years, her life was touched—and profoundly changed—by personal encounters with some of the earliest and most influential Delta blues masters of the 20th century. She made frequent visits to the Bronx, where she had her first lessons in blues and gospel music from the Reverend Gary Davis. She swapped stories and guitar licks with seminal bluesman Son House, Robert Johnson's mentor. She visited Skip James in the hospital after his cancer surgery. She traveled to Washington, DC, to visit with Mississippi John Hurt and absorb first-hand his technique and his creativity.
This period seemed to last forever. Nearly forty years later Block recalls "I now realize how lucky I was to be there, in the right place at the right time. I thought everyone knew these incredible men, these blues geniuses who wrote the book. I later realized how fleeting it was, and how even more precious."
She left home at 15 with her guitar and a few friends—heading for California on a trip marked by numerous detours and stops in small towns. Along the way, she worked her way through a vast catalogue of country blues songs and took her first steps in developing a fingerpicking and slide guitar style that would eventually be her trademark.
She recorded an instructional record called How To Play Blues Guitar in the mid-60s (she was billed as Sunshine Kate on the original recording). Shortly after, Rory took a decade off from music to start a family. In the mid- and late '70s, she made a few records that ran counter to her inherent blues instincts, and the result was frustration. "Eventually disgusted with trying to accommodate a business which never seemed to accept me or be satisfied with my efforts", she says, "I gave up totally and went back to the blues." The result was a record deal with the Boston based Rounder label", which released her High Heeled Blues in 1981. Rolling Stone referred to the album as some of the most singular and affecting country blues anyone—man or woman, black or white, old or young—has cut in recent years.
The world finally started taking notice in the early 1990s, and Block scored numerous awards throughout the decade. She brought home W.C. Handy Awards four years in a row—two for Traditional Blues Female Artist of the Year, and two for Best Acoustic Blues Album of the Year. Her visibility overseas increased dramatically when Best Blues and Originals, fueled by the single Love and Whiskey, went gold in parts of Europe.
Expect stripped-down Delta picking, hard-core chording and vocals can mark you or touch you. Rory Block plays Hugh's Room Live TOR. Tues. 12. Doors 6PM Music 8:30PM
My fave crew of Aussie loveable hooligans is back. For a band who released five albums in 2017, going over 12-months without any new music seems like an eternity. Luckily for fans, Melbourne, Australia's freewheeling 7-piece King Gizzard & The Lizard Wizard have returned with "Cyboogie", a stomping near seven minute electro-shuffle that filters all that's great about Gizzard through a disco-pop filter.
Who wouldn't love a song about a dancing Cyborg from the future anyway?
The new track comes complete with a regulation Jason Galea video, which sees the band cast as a bunch of identikit analog droogs.
"Cyboogie" is a step in a new direction for Gizzard, with 5 of the 7 members playing synth on the track and not a guitar in sight. It's an incredibly fun, upbeat disco boogie track reminiscent of Stevie Wonder, Devo, Trans-era Neil Young and everything that is good. "Cyboogie" will be released on a limited-edition 7" featuring another all-new track from the band titled "Acarine"; pre-sale for the 7" is currently available through the ATO store.
Although 2018 didn't see the arrival of new music from Gizzard, it was hardly a year of rest. The band remained in perpetual motion, continuing their unstoppable rise with a mind-blowing headline slot at last year's Desert Daze and a massive sold-out U.S. summer tour which saw them play their biggest venues to date, including three sold-out nights at Brooklyn Steel. Additionally, they re-issued their first five albums on vinyl for the first time ever, creating such a frenzied demand that the Flightless Records website crashed under the flood of traffic, and sold out the first run of 5,000 records in under 24 hours!
Might be a long time but I can't wait to see this double drummered lot in action, and I mean non-stop action.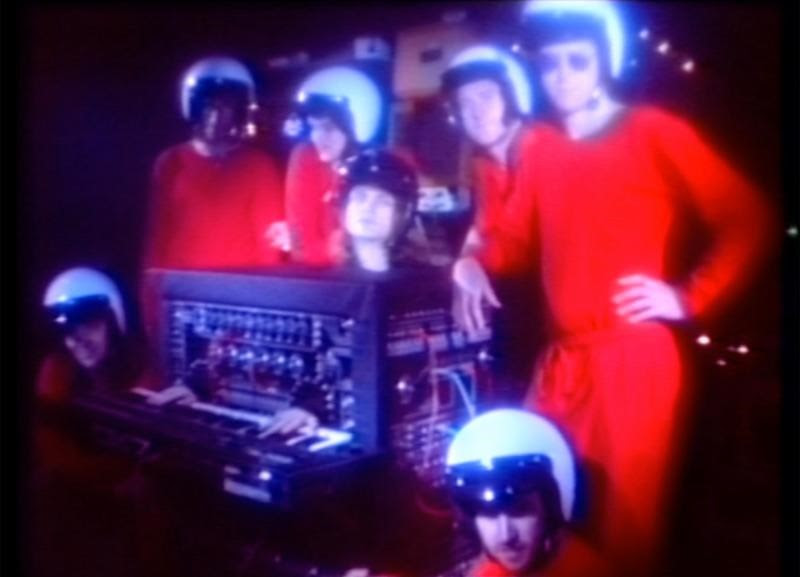 King Gizzard & the Lizard Wizard are: Stu Mackenzie (vocals/guitar/flute), Ambrose Kenny-Smith (harmonica/vocals), Cook Craig (guitar/vocals), Eric Moore (drums), Joey Walker (guitar), Lucas Skinner (bass) & Michael Cavanagh (drums) and Greta Van Fleet owe them many props.

Makes sense a former Frozen Ghost won't let a little thing a Polar Vortex keep Len Mizzoni outa the studio. Hot on the heels of last year's well-received solo debut Waves Of Indigo, comes the follow-up, Better Days, dropping Feb.15.Len received extensive Canadian and International radio airplay, and many positive reviews, for his 2018 debut album including in Cashbox Canada and Spill magazine.
First teaser from the album is"I've Got This Feeling." Has Lenny riffing like a freshly smitten man atop a sweet and catchy melody yoked to a great chorus, singing in his best range, dropping lines like 'I've got this feeling/ says my head is reeling/ like a man barely able to contain his joy. It's a brightly coloured dollop of pop and it works well; highly danceable, the heartfelt vocal can put a smile on your face, it moves along briskly and I've got this feeling it wouldn't sound out of place on a romcom soundtrack.