Fri Oct 13, 2017
Winnipeg band The Treble has announced their fifth installment of 24 Shows in 24 Hours will take place on October 20 and 21. This year the band has chosen to partner with and raise funds for The National Canadian Mental Health Association.
The Treble will play acoustic sets each hour at a variety of businesses, venues, and historical and recognizable landmarks across Winnipeg, in exchange for donations that will go to support the CMHA. Since its inception, the event has grown significantly, and for its fifth anniversary, this year's iteration promises to be a truly special experience. Since it's inception in 2011, 24 Shows in 24 Hours has raised nearly $20,000 for charity partners including the Canadian Red Cross, Winnipeg Harvest, Free The Children, and Cancer Care Manitoba.
"A band that plays all day and all night for mental health knows the kind of energy it takes to make a difference," says Mark Henick, CMHA National Director of Strategic Initiatives. "The Canadian Mental Health Association thanks The Treble and all its supporters for their commitment and their generosity."
As a nation-wide, voluntary organization, the Canadian Mental Health Association promotes the mental health of all and supports the resilience and recovery of people experiencing mental illness. The CMHA accomplishes this mission through advocacy, education, research and service. With more than 10,000 staff and volunteers in more than 300 community locations across Canada, CMHA provides vital services and support to over 1.3 million Canadians every year. As the nation-wide leader and champion for mental health, CMHA helps people access the community-based resources they need to build resilience and support recovery from mental illness in their own communities.
Donate/Sponsor The Treble here
The Treble are Mark Brusegard - lead vocals, Colin McTavish - keyboard, Graeme Woods - guitar, Dana Jerlo - drums and Patrick Hansen - bass. The band has carved out a reputation for crafting impressively bold and unique rock-infused pop music that has an integral rock vibe and harmony driven melodies that appeal to a phenomenal cross-section of music lovers. Earlier this year the band released their debut full length albumModernaires (Cadence) that was produced by Rob Wells (Tyler Shaw, Ariana Grande, Justin Bieber). The first single, Wherever You Go hit #42 on the alt-radio charts. The second single, Ten Thousand Floors and full album were released February 10, 2017 alongside a stunning video shot at the Burton Cummings Theatre. "Ten Thousand Floors" came out of the gate at #37 on the Alt radio charts, and was #3 on the top 10 movers on Alt Radio in Canada in its second week on the charts. The album currently has surpassed half a million spins on Spotify and the band are currently in the Top 10 for the next installment of the JUNO Master Class.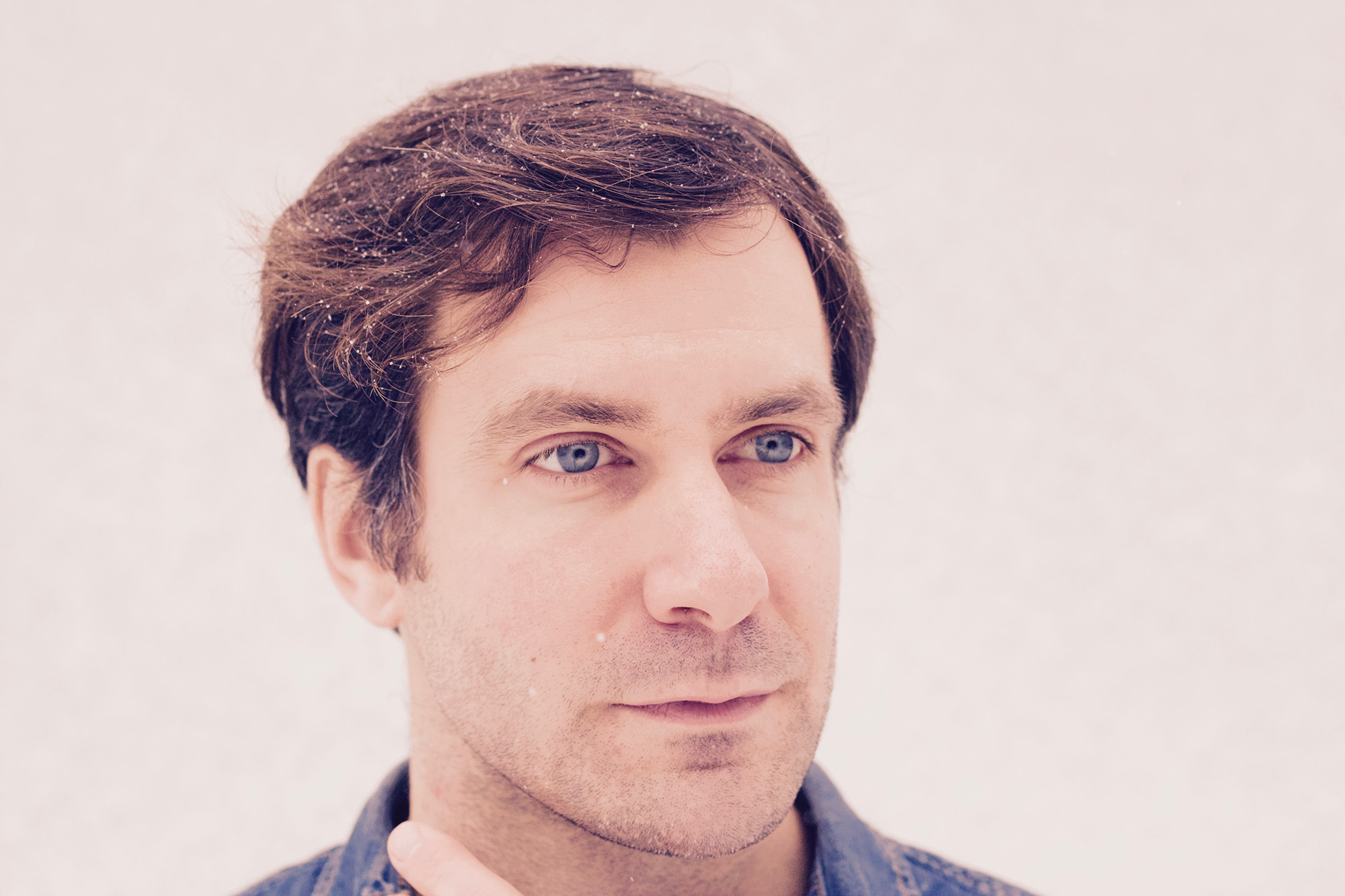 JUNO Master Class songwriter Slow Leaves (aka Grant Davidson) has released his acclaimed new album Enough About Me.
Enough About Me is Davidson's most personal album to date, reflecting on an ordinary life where meaning is invented and comfort is found in the realization that there are no answers. The album was born of the demos Davidson had recorded in his Winnipeg basement. Joined by frequent bandmates and collaboratorsJason Tait (Bahamas, Weakerthans),Rusty Matyas (Imaginary Cities, Sheepdogs), and Julie Penner (Broken Social Scene, Do Make Say Think), these ten songs represent a true distillation of his influences while acknowledging, as the self-referential title suggests, that no man (or record) is an island.
After three albums released under his own name, Davidson shifted to the moniker Slow Leaves for the 2014 critically lauded release Beauty Is So Common. In 2015, Slow Leaves garnered further attention for his selection in the Allan Slaight JUNO Master Class. With Enough About Me, Slow Leaves continues to spare nothing in creating vivid images and heartfelt connections — the culmination of where he's been and where he's going. Top cuts round here are Careless And Serene, The Long Goodbye, Chinatown.
Slow Leaves hit the road in support of his new record and the tour makes a stop in Toronto on October 18 at The Burdock .
TOUR DATES
Oct 12 Orillia, ON - The Brownstone
Oct 13 Ottawa, ON - Irene's Pub%
Oct 18 Toronto, ON - Burdock
Oct 19-21 Toronto, ON - Folk Music Ontario Conference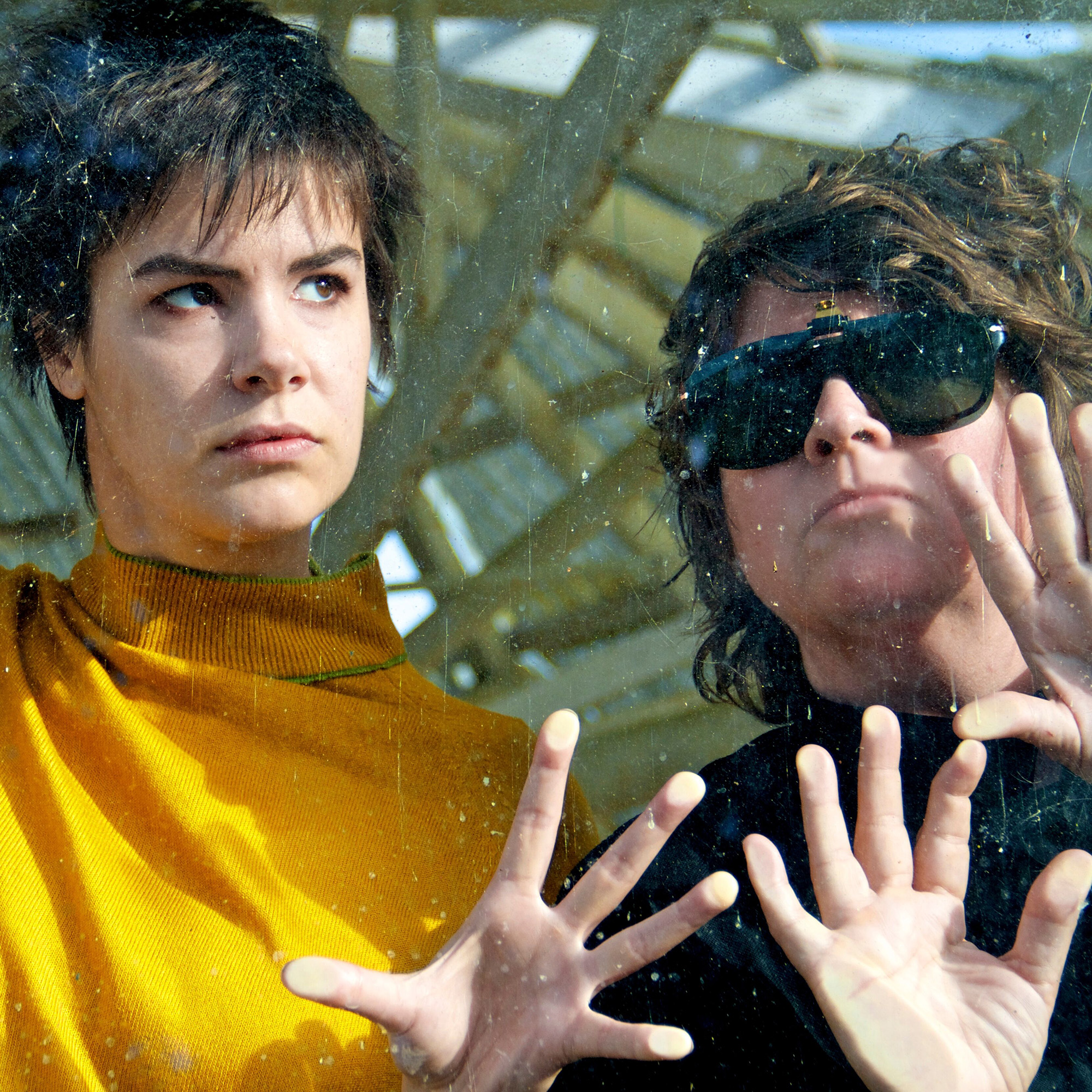 Last month, Vancouver duo The Pack A.D. announced their forthcoming album Dollhouse will be out October 13 via Cadence Music and today they have shared the title track via CBC q. Listen to "Dollhouse" here .
On the track, lead singer/guitarist Becky Black says, "We live in a dollhouse. A tiny, warm, fragile bubble. We exist only because it exists. We are confined to it, as we are confined to our individual minds. The instability of our current climate, both political and global, should be enough to unnerve anyone. Whether we choose to accept and believe this reality, collectively, and make the necessary changes... That is a great unknown. May you live in interesting times, indeed."
Dollhouse wastes no time addressing those issues with its nine tracks clocking in at just under 30 minutes, making it the band's most succinct album yet. Recorded under the smoke-drenched skies of Vancouver, B.C. at Raincity Recorders, during one of the provinces worst wildfire seasons ever, Dollhouse is a product of the gloom that surrounds them and the rest of the world in these politically turbulent times. It's an album that equally explores the personal and political, with the concept of a dollhouse acting as "both a reminder of the closed ecosystem we all inhabit, the grander scale, and the miniscule confines of our individual minds, neither of which we can escape from,"as Black explains. The anxiety of existing is a through line in the lyrics on Dollhouse.
The band will head out on an extensive North American tour this fall, that will include dates in Toronto, Montreal and a very special hometown show in Vancouver at Rickshaw on December 8. Check out the full itinerary below.
Dollhouse Tour 2017
Oct 12 Horseshoe Tavern - Toronto, ON
Oct 13 27 York - Ottawa, ON
Oct 14 Turbo Haus - Montreal, QC
Oct 17 DeTour Music Hall - St. Catherine's, ON
Oct 18 Mill's Hardware - Hamilton, ON
Oct 19 Call The Office - London, ON
Oct 20 Red Dog - Peterborough, ON
Oct 21 Moustache Club - Oshawa, ON ****
Oct 25 The Magic Bag - Detroit, MI
Oct 26 The Empty Bottle - Chicago, IL
Oct 27 Brickhause Tavern - Stevens Point, WI
Oct 28 The Lift - Dubuque, IA
Oct 29 The Aquarium - Fargo, ND
Oct 30 The Entry - St. Paul, MN
Nov 1 Amigo's - Saskatoon, SK
Nov 2 The Krossing - Red Deer, AB ****
Nov 3 Commonwealth - Calgary, AB
Nov 4 Doc Willoughby's - Kelowna, BC
Nov 24 The Doug Fir - Portland, OR ****
Nov 25 The Bartlett - Spokane, WA ****
Nov 26 HIFI - Eugene, OR ****
Nov 29 Casbah - San Diego, CA ****
Nov 30 The Satellite - Los Angeles, CA ****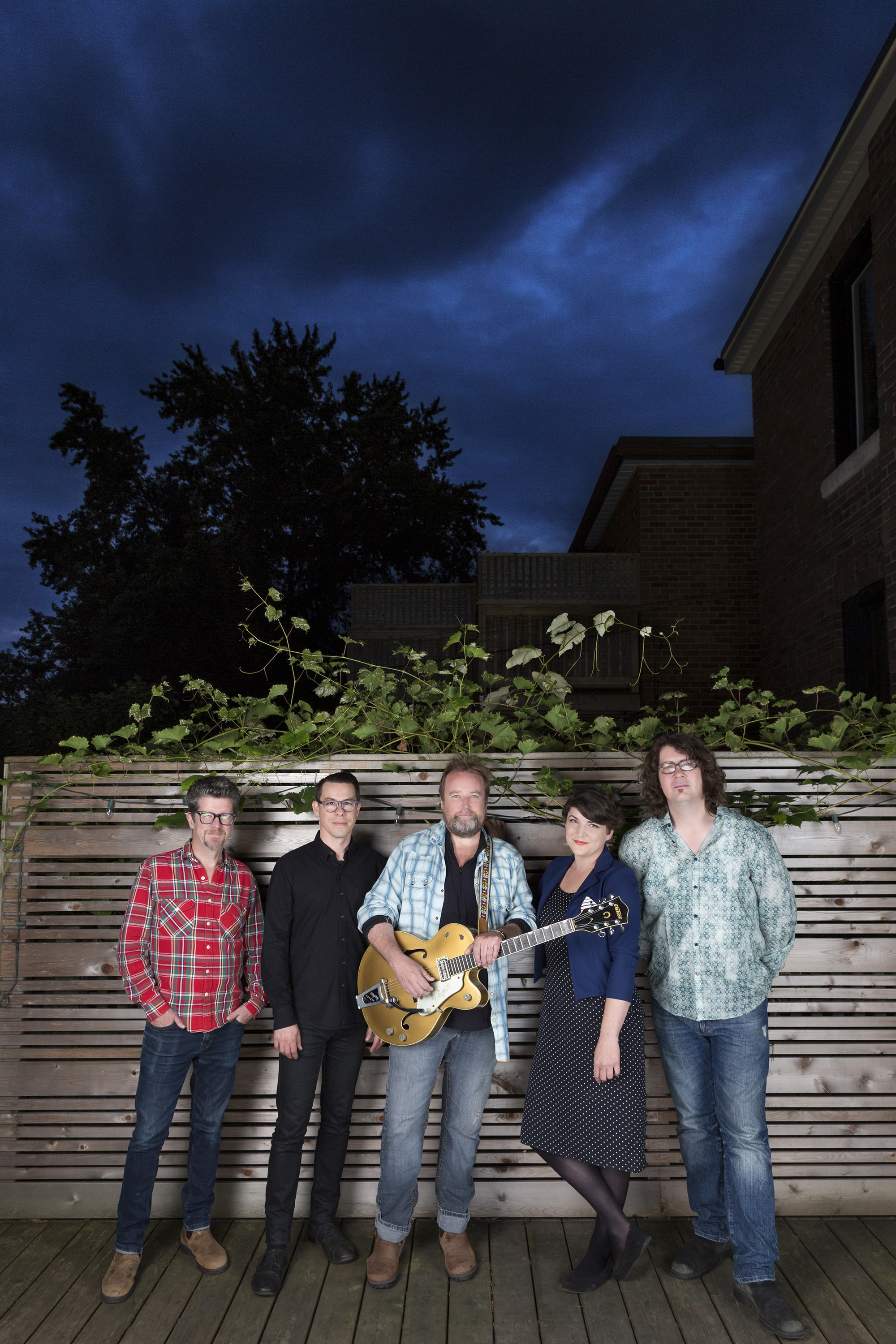 In a time of confusion, anger and division, the Skydiggers' 9th studio album, Warmth of the Sun, arrives as an eloquent and vital plea for compassion, honesty, healing and reckoning with the truth, rendered in the group's classic folk-rock style.
The 12-track album, which reflects the group's elemental guitar-based origins and plaintive layered vocal style, was recorded by longtime band associate Michael Timmins (Cowboy Junkies) and will be released on October 20 via Latent Recordings label on CD, digital download, and — in a first for Skydiggers' 30-year career — on vinyl.
Skydiggers are sharing the lyric video for the album's title track,"Warmth Of The Sun", a song which was sparked by Gord Downie's Secret Path. "I had been thinking a lot about truth and reconciliation with First Nations and aboriginals in Canada, which was sparked by my friend Gord's project," says guitarist Josh Finlayson. "I spent a lot of time working on that and trying to figure out what I wanted to say. That song took the better part of a year for me to finish. But it was a song that needed that time, musically and lyrically."
The title track, a powerful appeal for reconciliation and renewal, sets the tone for the album: 'Can the warmth of the sun/Heal anyone?/Can the stars and the moon/Reveal the truth?' "I don't think it was intentional, but I can hear a thread on these songs about reaching out, being honest with yourself and making a connection with people, in order to get to a better place. That's definitely a goal for us, it always is," says singer Andy Maize.
The urgency and immediacy of the songs is reflected in how the record was made. Several are presented in live-off-the-floor versions, often with live vocals intact, lending the LP an air of immediacy, vitality and intimacy, reflective of the band's storied live shows. It's also evidence of the strength of the road-honed band lineup featured on the record: the rhythm section of Derrick Brady (bass) andNoel Webb (drums), vocalist Jessy Bell Smith and the most recent addition, multi-instrumentalist Aaron Comeau.
Finlayson adds, "If there was an agenda, it was that we wanted more of a guitar centric record. We very much love this version of the band. Most of the tracks were recorded in two days and we didn't spend a lot of time on overdubs." The songs draw from a number of sources, everything from recent collaborations between Finlayson and Maize ("Like A New Beginning ") to songs that date back to the dawn of their collaboration in the 1980s (" An Apology"). "Show Me The Night" features an emotive vocal from Jessy Bell Smith and dates to a songwriting session between Finlayson, Tom Wilson (Lee Harvey Osmond, Blackie & The Rodeo Kings), Thompson Wilson, andStephen Fearing (Blackie & The Rodeo Kings). "Push Comes To Shove" was one of several songs drafted by Maize during songwriting retreats at the Banff Centre and Finlayson's "When You're On A Roll", co-written with Kevin Douglas, was penned during his frequent songwriting sojourns in Nashville. The set also includes two heartfelt covers: The Tragically Hip's"The Rock" from The Depression Suite and"The Air That I Breathe", best known in The Hollies' hit version.
"Warmth Of The Sun is a reflection of the live band, how good the players are, how quick they are," says Maize. "And we wanted to capture that energy and not overthink it."
The result can only be described as a classic Skydiggers album, one that can sit shoulder to shoulder alongside milestone records in the group's catalogue like Restless, Just Over This Mountain and Road Radio. "It's a privilege to have had this opportunity to share our music with people for so many years," says Finlayson. " Warmth of the Sun reflects our lives right now, and we're lucky to share it with people and let it become part of their lives."
SKYDIGGERS ON TOUR
Nov 15 - Winnipeg, MB - West End Cultural Centre
Nov 16 - Calgary, AB - The Ironwood
Nov 17 - Calgary, AB - The Ironwood
Nov 18 - Edmonton, AB - The Needle Vinyl Tavern
Nov 20 - Saskatoon, SK - The Broadway Theatre
Nov 29 - Peterborough, ON - Market Hall *
Dec 1 - Kingston, ON - Isabel Bader Theatre #
Dec 6 - London, ON - Aeolian Hall - *
Dec 7 - Kitchener, ON - Centre In The Square *
Dec 8 - Hamilton, ON - Hamilton Public Library
Dec 14 - Meaford, ON - Meaford Hall *
Dec 15 - Barrie, ON - Mavrick's Music Hall *
Dec 16 - Gravenhurst, ON - Gravenhurst Opera House *
Dec 20 - Ottawa, ON - NAC Studio Hall *
Dec 22 - Toronto, ON - Horseshoe Tavern *
Dec 23 - Toronto, ON - Horseshoe Tavern *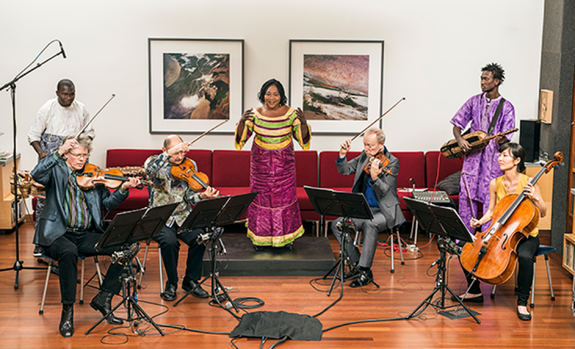 Acclaimed Malian group Trio Da Kali and revolutionary string ensemble Kronos Quartet's first collaborative studio album, Ladilikan, is out now via World Circuit Records. In support of the new record, Trio Da Kali will perform select shows in North America this fall including stops in Chicago, Seattle, Montreal and more. See below for a current tour itinerary. Ladilikan has already been the subject of early critical praise: The new album represents a landmark in cultural cross-fertilization and David Harrington, who founded Kronos Quartet in 1973, remarks that the album is "one of the most beautiful Kronos has done in forty years." On first hearing their signature griot sound being played by two violins, viola and cello, Trio da Kali's Fodé Lassana Diabaté proclaimed, "This is going to be the best collaboration of my life."
A translation of the trio's name, Da Kali, means "to give a pledge"—in this case to a musical heritage that dates back to the time of Sunjata Keita, founder of the great Mali empire in the early 13th century. The lineup of balafon (xylophone), bass ngoni (lute) and female singer is also based on ancient tradition, although the trio format and its repertoire is now an endangered species in contemporary Malian music.
All three Da Kali members come from hereditary musical families and were brought together as a griot super group by Dr. Lucy Duran on behalf of the Aga Khan Music Initiative (AKMI), which has an admirable track-record of commissioning and producing a variety of projects involving traditional musicians. Balafon player and musical director Lassana Diabaté was a long-time member of Toumani Diabate's Symmetric Orchestra and has recorded with Salif Keita, Taj Mahal and many others. A musician of great subtlety and invention, he has honed a virtuoso two-balafon technique to perfection. Bass ngoni player Mamadou Kouyaté is the eldest son of the instrument's greatest exponent, Bassekou Kouyaté and he holds down the groove in his father's band Ngoni ba. He is also involved in the thriving Bamako hip-hop scene. Singer Hawa 'Kassé Mady' Diabate is the daughter of Mali's greatest traditional singer, Kassé Mady Diabate, and the power, range and phrasing of her voice led Harrington to compare her to the late queen of American gospel, Mahalia Jackson.
The Kronos Quartet, composed of Harrington and John Sherba on violin, Hank Dutt on viola, and cellist Sunny Yang have built an enviable reputation as the world's most adventurous string quartet. Known for their commitment to continually re-imagining the string quartet experience, Kronos have released over 60 records of extraordinary breadth and creativity and they are no strangers to collaborations with some of the world's foremost composers and artists. For this project, Kronos turned to the American composer and their frequent collaborator Jacob Garchik to arrange Trio da Kali's repertoire. Combining the spirit of fearless exploration with expert craftsmanship and skill, Trio Da Kali's original repertoire has been taken on a fascinating journey, giving a new voice to timeless sounds.
TRIO DA KALI TOUR DATES
October 10—Tacoma, WA—Arts Northwest
October 12—Quebec, QC—Palais Montcalm
October 13—Montreal, QC—Club Balattou
October 14—Toronto, ON—Aga Khan Foundation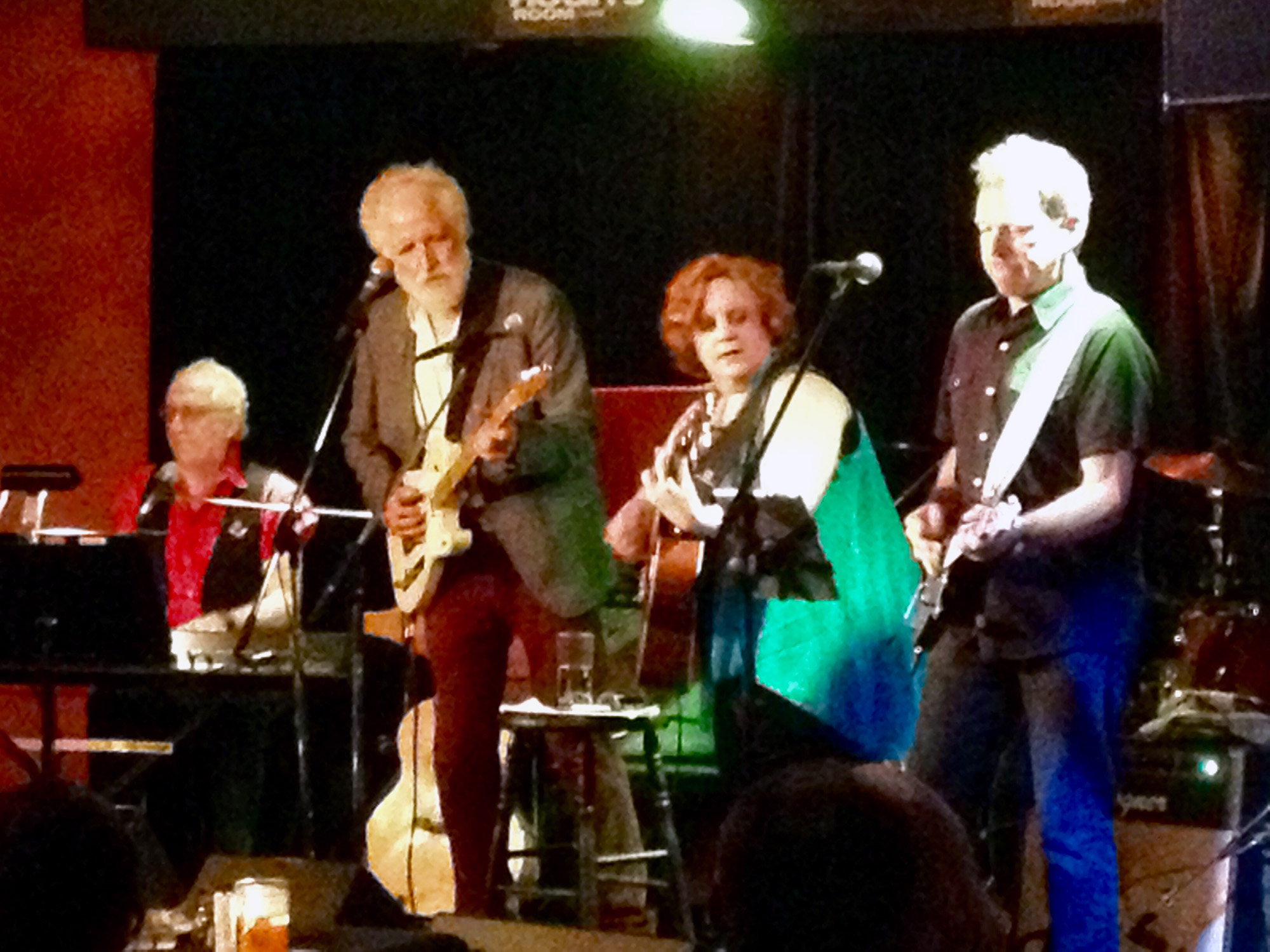 BITS'N'PIECES Singer-songwriter and storyteller Kim Doolittle has released the first single "Under The Memphis Moon" from her latest, critically acclaimed album Into The Blue, which has already hit #2 on the Top 125 chart for Stingray Music. The first single from Into the Blue, "Under The Memphis Moon," full of local references to the city, is a moody, minor-key tune, with a captivating guitar solo and catchy horn charts, about going out to get back in the groove, in the wake of a broken relationship.
Doolittle's ninth studio album Into the Blue, is the sum of her 43 years as a singer, songwriter and onstage storyteller, for whom "music is my life" – and her salvation. The music comes straight from her heart, and the songs reflect a true survivor's deep desire to both move forward, and look back, with an authentic eye. Produced by Ken Whiteley , the album, steeped in blues, roots and folk, includes Ken, along with artists Ben and Chris Whiteley, Suzie Vinnick, Pat Carey, The Levy Sisters, Victor Bateman, Bucky Berger, Radim Zenkl, John Snowdon and Jimmy Bowskill.
Tour Dates:
Oct 20 Stache on Main with Ted Staunton
287 Main Street
Wellington, ON
7 pm to 10pm
October 21
Carlyle Inn and Bistro
Songwriter Circle with Ted Staunton and Zoe Henderson
Port Hope
7:30pm  
Nov.23
Victoria Hall, Cobourg, Ontario
Time TBA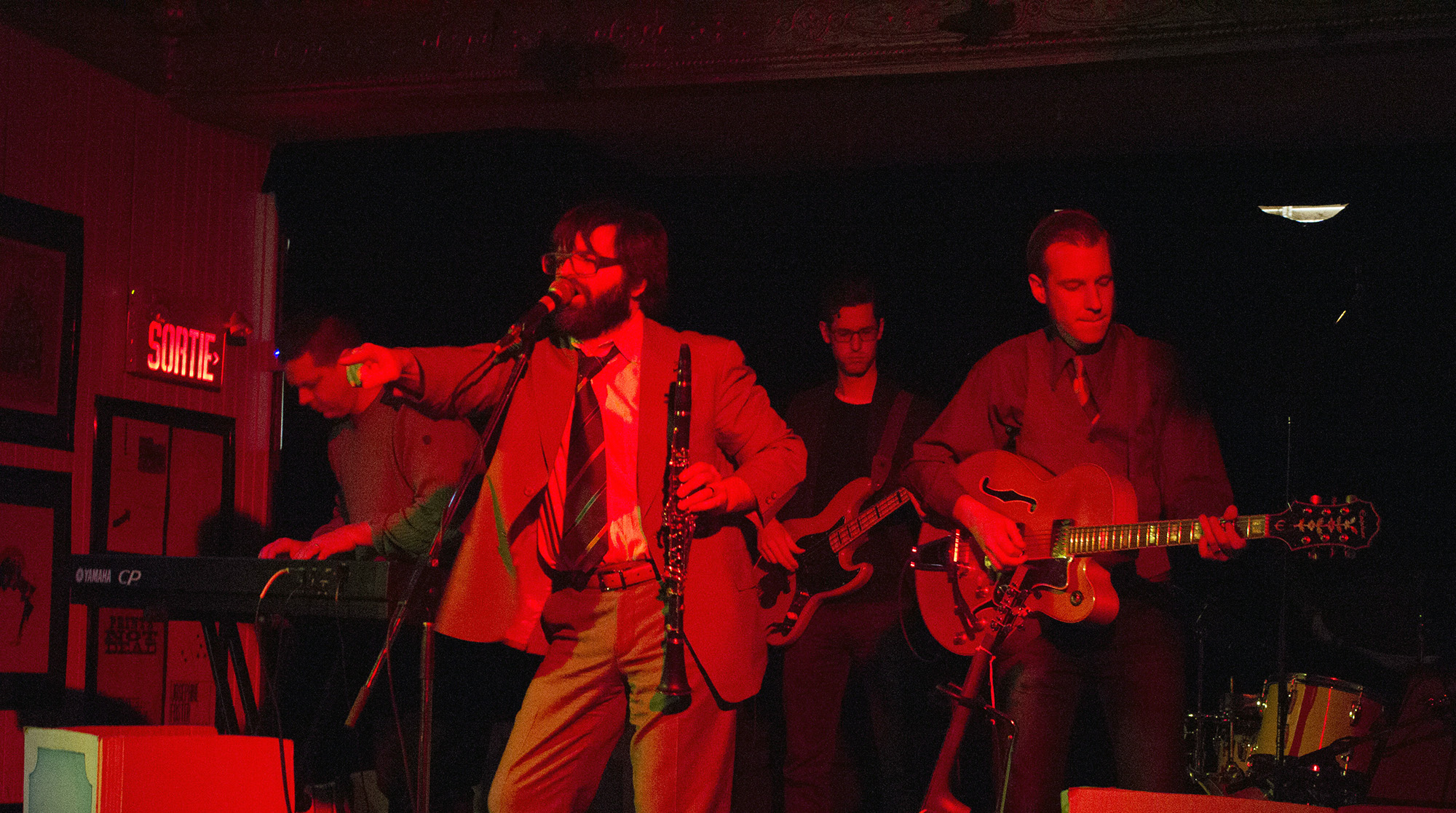 Friendly Rich has dropped his 11th studio recording The Great BlueHeron, available internationally on all digital platforms.
Featuring Hawksley Workman (drums, synth) and Kevin Breit (bass, mandolins, guitars), this new record takes Rich's compositions and adds a unique element to the sound. It's swampy, gritty, and weird as ever! Released on CD and vinyl by The Pumpkin Pie Corporation, The Great Blue Heron features the first single The Melon Sun along with 14 other twisted musical adventures!