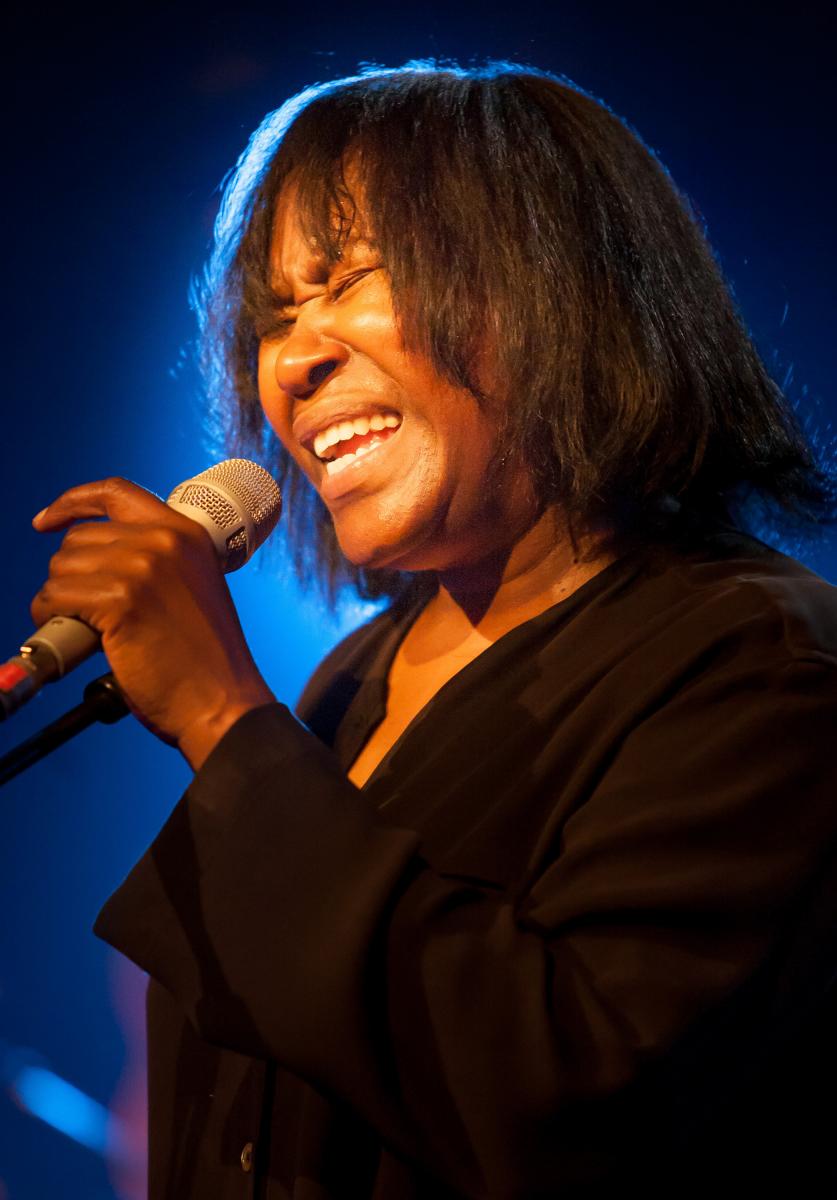 Fri May 28, 2021
This week we spotlight Haven on the Queensway 1533 The Queensway Toronto. Monday to Thursday 8:30 am to 4:00 pm Phone: 416-640-2005 Email: info@havenontheq.com   Haven on the Queensway operates a food bank that provides groceries, household products, personal hygiene items and even pet food to anyone in need in the community.
It's a lady laden line-up this week. Stepping in with Legacy singer/songwriter Joan Armatrading's new forthcoming album, Consequences, one of her most intimate and direct yet and one that wears its conscience and its heart on its sleeve.
As a teaser, Armatrading has released the album's first single "Already There". Due to drop June 18th (Digital) and August 13 (CD/LP) via BMG, her 22nd studio album to date, Consequences ably illustrates the fact that Armatrading never likes to repeat herself. It is in no way a follow up to 2018's UK's Top 30 oeuvre Not Too Far Away.
The change of musical pace will come as no surprise to Joan's legions of world-wide fans since she has always been a pioneer, ever since the release of her first album in 1972 when her then record company, by their own admission, had little idea of how to present her, being so outside the norm. Nonetheless, she was the very first female singer/songwriter from the UK to have international success with the songs she wrote and performed.
Whether she's playing a blinding electric guitar solo or focusing on specific genres like jazz or blues, Joan has always gone where the muse takes her with no predictability attached. With her heartfelt, direct and melodic trademark vocal style and lyrics that tell it exactly how it is and a strong rhythmic flow throughout, Consequences is an album of some surprises, couched in a passionate intensity that makes a listener want to stay with it from start to finish. While the subject matter, love in its many guises, is an intrinsically intimate topic this is not an album about Joan herself but rather, one written from observation and where she has created songs that people can make their own, applying the lyrics to whatever their own particular circumstances might be.
The single, "Already There" is a perfect example as it details the common experience of when one person in a couple is already in love while the other still hasn't quite arrived yet emotionally.
'Already There'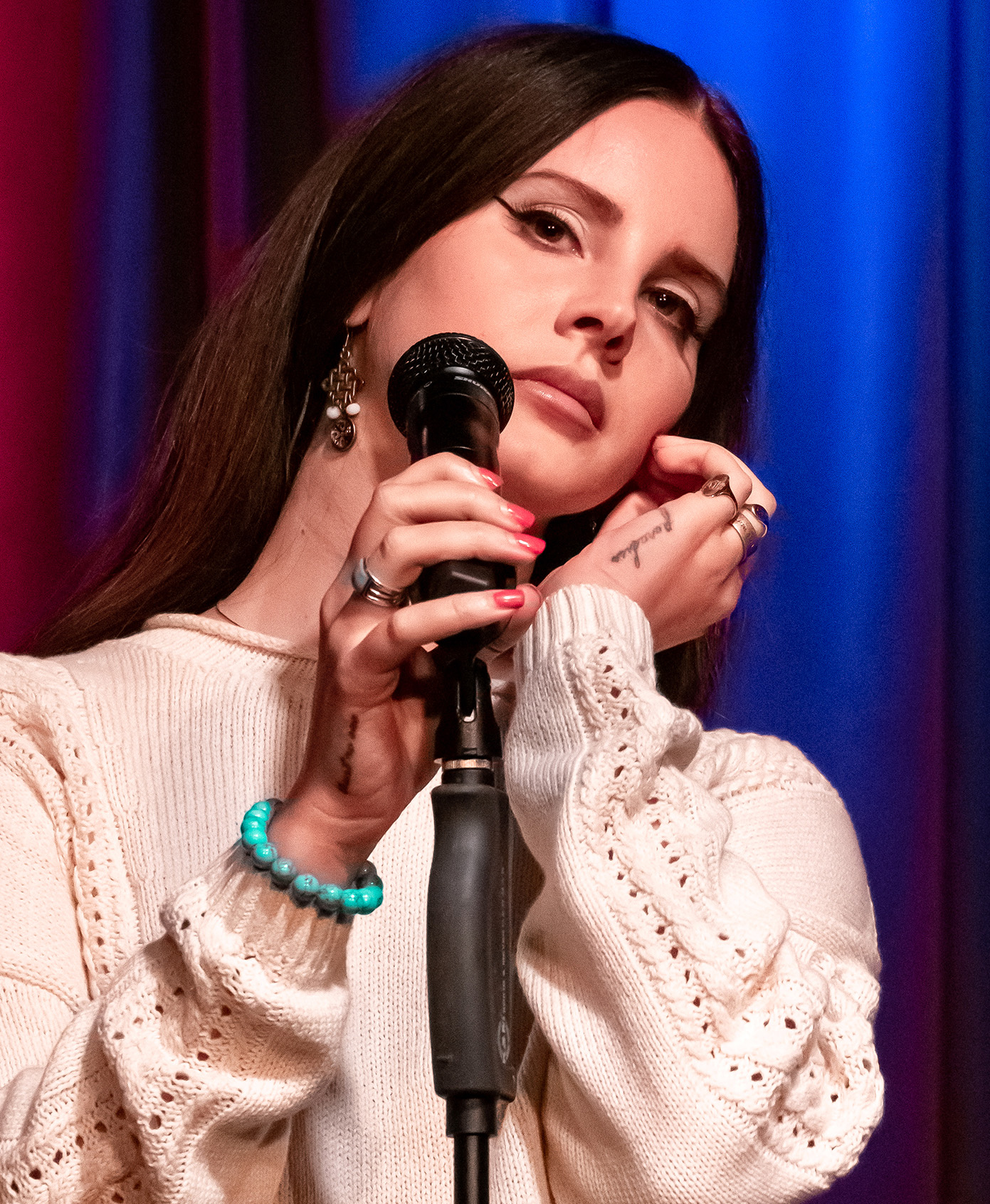 Another voice with a singular appeal comes from NY native Lana Del Ray. Following the success of her 7th studio album Chemtrails Over The Country Club, Del Rey releases three new buzz tracks in anticipation of her upcoming 8th studio album. The three tracks titled "Blue Banisters," "Text Book" and "Wildflower Wildfire" are all written by Lana and recorded in Los Angeles.
The title track is all minimalist, ambient mood music, leaving it up to the soaring, searing vocal to sell it, Wildflower Wildfire is a stately piano ballad drenched in memory and longing and 'Text Book' is the most challenging, ultimately satisfying and least poppy if the trio.
The American singer-songwriter's music is noted for its stylized, cinematic quality and exploration of themes of sadness, tragic romance, glamor, and melancholia, containing references to pop culture, particularly 1950s and 1960s Americana.
Raised in upstate New York, Del Rey moved to New York City in 2005 to begin her music career. Upcoming eight studio album, Blue Banisters, will be released on July 4, 2021.
Listen to 'Text Book' here and marvel.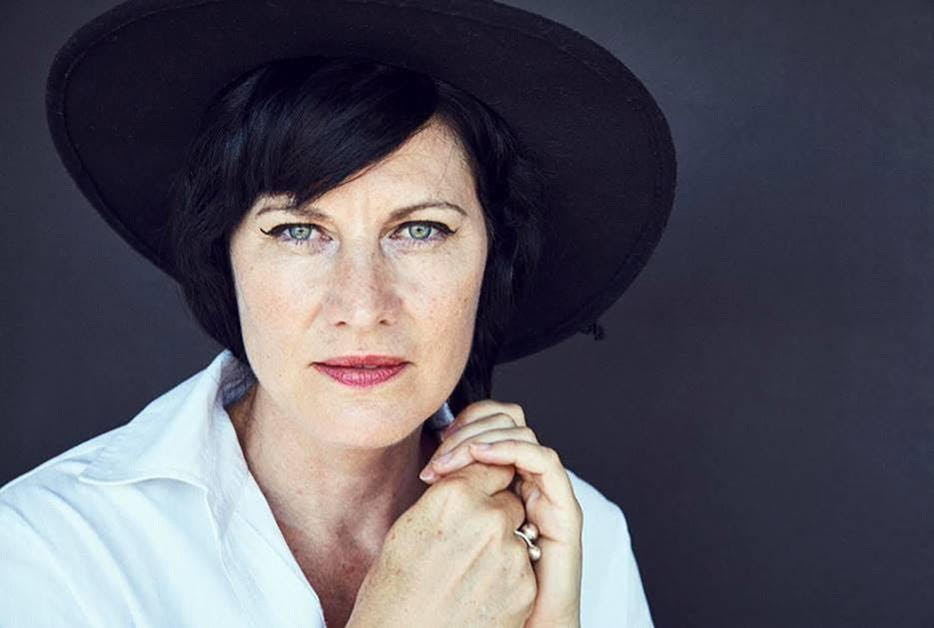 Toronto chanteuse, songwriter, performer and radio host Lily Frost has earned her place in Canada's music scene elite, moving deftly from jazz to Latin, to pop, and to balladry, with the ease and fluidity of an expert vocalist and sharp scene watcher. Her touching, soulful anthem "You're Not Alone," is striking an emotional chord now, in the wake of a third lockdown. The song, out on all major platforms, will be included in a live-streamed performance on Friday, June 4, at 8:00 pm, via the Union Trust from the Dakota Tavern in Toronto.
Airing on YouTube youtube.com/user/lilyfrostofficial  and on Facebook at facebook.com/lilyfrostmusic
As we get deeper into Lockdown 3. The Dead Don't Mask, it's become more mentally and emotionally challenging than the previous lockdowns. As a result, people are currently latching on to Lily Frost's poignant song "You're Not Alone," on a very deep level. "It seems to be resonating with my listeners, who've been sharing it a lot on social media and personally connecting with me. We're in a kind of purgatory and I want to share the song more widely in hopes of providing some relief to the depression and isolation we're all facing,"
"You're Not Alone" takes the form of a Gospel hymn in offering a heartfelt message of comfort and compassion to anyone afflicted with loneliness and isolation. Frost co-wrote the song with friend and producer Tom McKay, as an expression of her own life-long struggle with the pull of depression and for it to serve as an outreach of hope to others who are suffering.
Video director Steve Munday interlaced a visceral, pre-pandemic, live performance by Frost, shot at the Monarch Tavern in Toronto, with footage of the Humber River Valley, to create the song's video. Watching Frost's powerful performance from our quarantined homes seems to be a perfect balm for the current climate.
Frost not only reaches out through her music, but has been doing weekly volunteer work at the Beeton Cupboard Foodbank at St. Michaels All Angels Church. "It's been rewarding, as it feels like I'm actually doing something to help," she says. Much love and respect, Lily. You've always been a good 'un.
'You're Not Alone'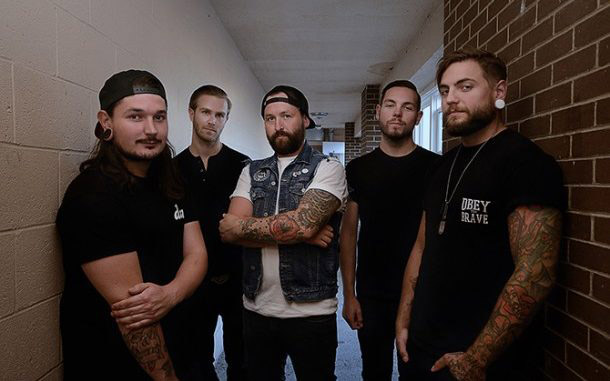 This week's token male act, Ottawa rockers We Were Sharks, have officially released their muchly awaited album, New Low. The band has also unveiled the music video for the record's title track.
Leading up to the release of the record, the band released singles and music videos for "Over This," "Problems," "Shameless," and "Bring Me Down." They also hosted a unique re-stream event at the end of last month where fans got to experience the new album in full in virtual live format. The re-stream event was supported by The Noise, idobi, Unoriginal Vinyl, Smartpunk Records, and more, where the video was streamed simultaneously across each of the mentioned partners' socials.
On New Low, lead vocalist Randy Frobel shares, "New Low is a collection of songs that we created that focuses on being down but not out. Since the release of Lost Touch, we've experienced many of life's ups and downs. We've lost relationships, friends and family, and have gone through a lot of unexpected challenges that life has a tendency to throw at you when you least expect it. However, no matter what may have tried to keep us down or hold us back, we always take the hit and keep pushing forward."
On the title track/video, guitarist Jason Mooney continues, "A lot of songs tell stories, but when we talked about what "Over This" was going to be about we decided to talk about a feeling or vibe rather than go the narrative route. We wanted to talk about the feeling you have when you find yourself in a place in life where you should be filled with joy, happiness, pride and essentially every positive feeling imaginable. Instead you feel lost with no sense of enthusiasm. Although you should appreciate the moments, you feel like you would rather be doing absolutely anything else and be anywhere else than where you are right now."
We Were Sharks' flippancy is a breath of fresh air in the face of a pop punk scene that's very self-serious (and seriously lacking self). While many of their peers wax poetic about wearing their hearts on their sleeves, this Ottawa band wears their wit in their moniker; they literally were a band called Sharks until legalities threatened to stop the party.
 But the party didn't stop, as the band cheekily updated their name and carried on, and it continues on sophomore LP New Low. Irreverence inspires the lyrics, more a means to an end than some meaningful and profound proclamation that would position We Were Sharks as pop punk philosophers.
 By swinging to both sides of pop punk, both the pop and rock edges, the band expanded their sound while shrinking from three guitars to two. It's the kind of thing that will make the van a little roomier when touring returns.
New Low is out now. For more information, please visit weweresharks.com/
Watch 'New Low'
We Were Sharks be Randy Frobel (vocals), Jason Mooney (guitar), Colin Jacques (guitar), Matthew Sears (bass) and Will Plummer (drums).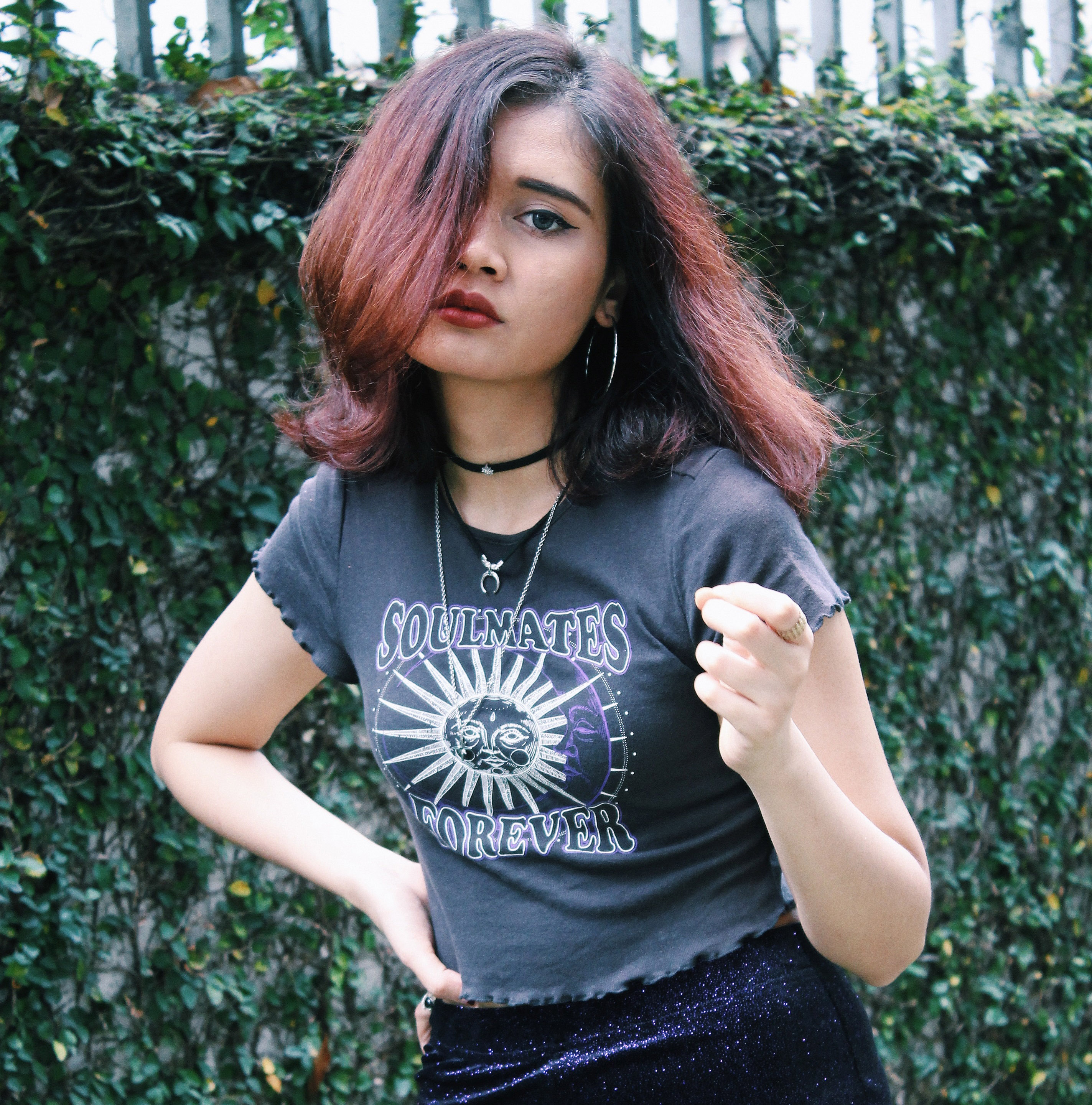 Here's this week 'world music' performer, bustin' right outa Kuala Lumpur, Malaysia. Airinna Namara is an independent singer-songwriter who has a passion for songwriting and loves discovering music from old times to the millennium genres and adding touches of Malay pop. Consequently, her music is influenced by such as Regina Spektor, The Smiths, Lana Del Rey, ABBA, Taylor Swift, The Beatles, and NF. Plus all of KPop. She has worked with local and international music producers on her songs which have landed on Spotify editorial playlists such as New Music Friday, Indie Shuffle, and Top Hits Malaysia, garnering over 250k streams for the single Last Letter and 118k for Menjelang Hari Mulia, a song collaboration with Dutch artist and producer, Jalil River. So yeah, the kid gets around.
New single "e-cigarette "is about love addiction in a relationship, and it dropped 21 May 2021 on all digital platforms. It's that thing where one person is way more into it than the other.
Airinna is currently working with UK based music producer, Ricky Farguson and Malaysian producer Hexalyte in releasing an album of her originals in 202. The midrange soprano is very supple although she doesn't try the upper register much here but the tune is certainly club worthy. There's a voice here to be grown into. Check 'What If It's Too Late'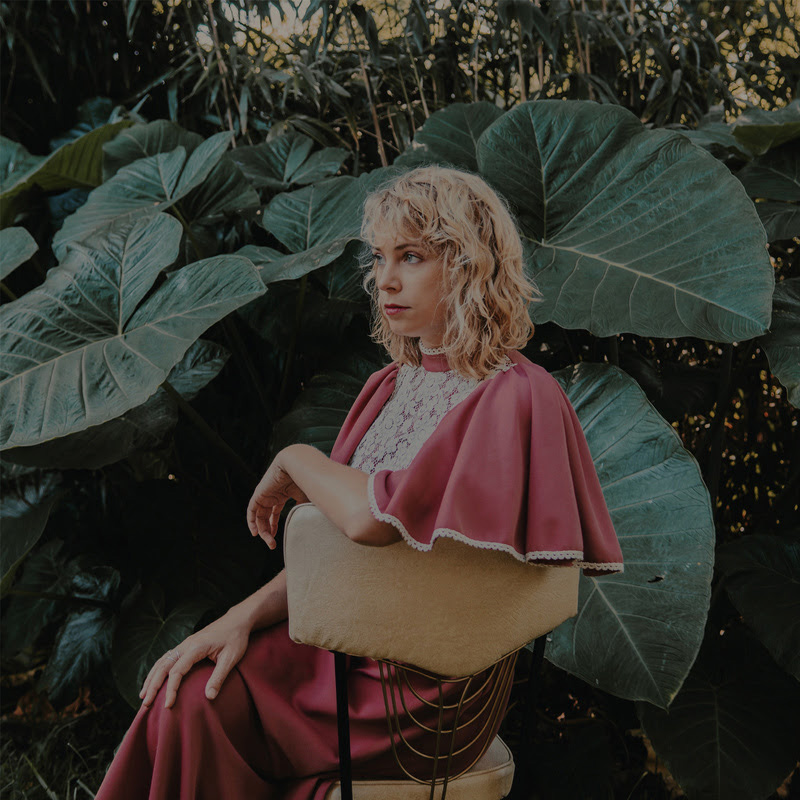 K.C. Jones is a Lafayette, Louisiana, singer-songwriter who is also a member of the Cajun group Feufollet, but on the single release "Beginnings and Ends" she's more like Nikki Lane with a dash of Gram Parsons. A breezy country-rocker with twin helpings of twangy leads and fuzzed-out psych guitar, "Beginnings and Ends" brings Jones' different musical disciplines and interests together into one easily digestible package. Tied up with a while lotta Cajun charm. Her solo album, the wryly titled Queen of the In-Between comes June 18th.
Jones moves so effortlessly between genres, traditions, and musical concepts that it's clear she was born with an insatiable artistic curiosity. From her deeply musical Appalachian and old-time roots, she grew into a prominent figure of the vibrant Lafayette, Louisiana music scene, learning Cajun French and writing and singing songs in dual languages with progressive Cajun bands like Grammy noms Feufollet and T'Monde along the way.
Queen of the In Between, her long-awaited debut solo album, knits together everything from classic country to psychedelic rock to contemporary indie roots singer-songwriters. It is strong in its ability to speak to the universality of human emotion. Jones expresses the depths of fundamentally human and relatable emotions with astonishing directness, exploring complex themes of personal growth, self-awareness, anxiety, intimate relationships, and heartbreak. Fertile ground for a voice that's a little bit of twang, a serious rock 'n roll edge and even dreamy, 60s girl group allusions.
Featuring a studio band of some of Lafayette's finest musicians, including producer and notable Cajun musician Joel Savoy, Queen of the In Between is a modern cosmic alt country treat that places Jones at the center of the broader, progressive, genre-bending roots music movement.
Led by a massive Duane Eddy style riff, 'Beginnings And Ends'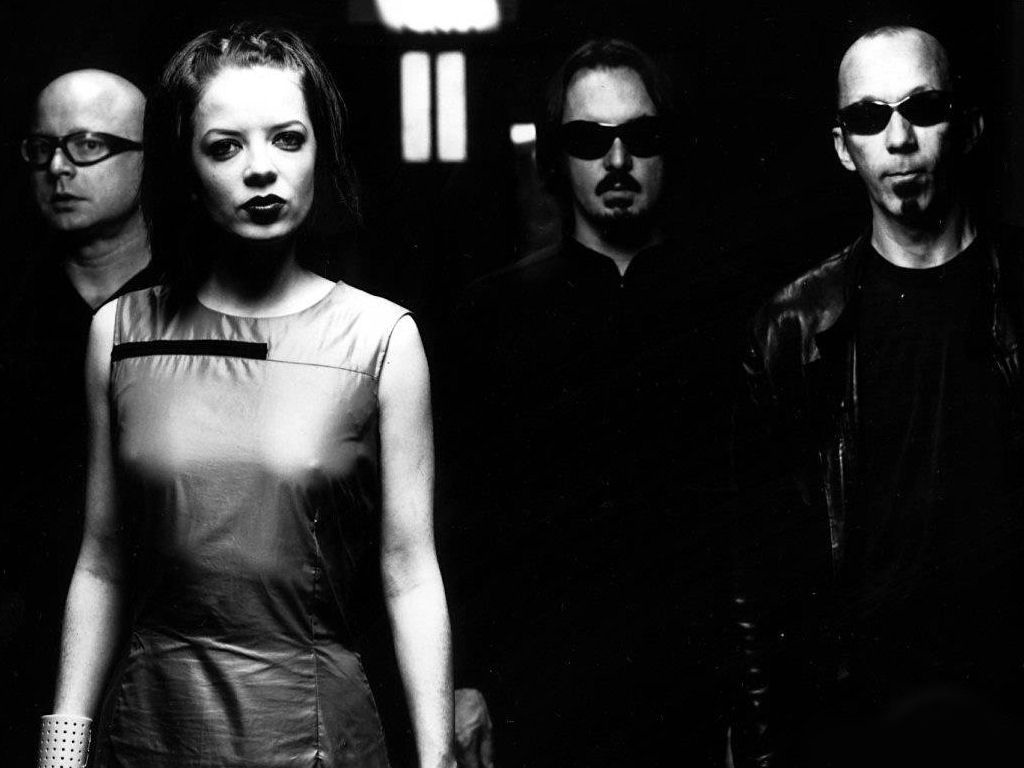 Oh yeah, this is gonna be good. "Wolves," the new single from Garbage's forthcoming seventh studio album No Gods No Masters, is out today.  No Gods No Masters, due June 11, is the band's most overtly political and socially-charged album to date. And that's saying something from a band that has pissed off people from the get go.
"This song reminds me of my younger self, when there were two sides to my personality," says vocalist Shirley Manson, recalling the old folklore tale about dueling inner wolves. "I hurt so many people in my life, both knowingly and unknowingly, I'm sure. But when you're young and in self-survival mode, much like a baby rattlesnake, you have no idea how strong your venom is. But it has the power to kill. You're just out there having fun. This song is an ode to that idea of: Who are you going to be? Are you going to be a cunt, or are you going to be a good force in the world?"
Since releasing their eponymous debut album in 1995, Garbage has blazed a unique sonic trail, garnering critical acclaim and amassing a hill of hits as well as seven Grammy nominations along the way to 17 million albums sold. 'Wolves'. Pure Garbage gold.
Support the music. Wherever you find it. Support your local food bank