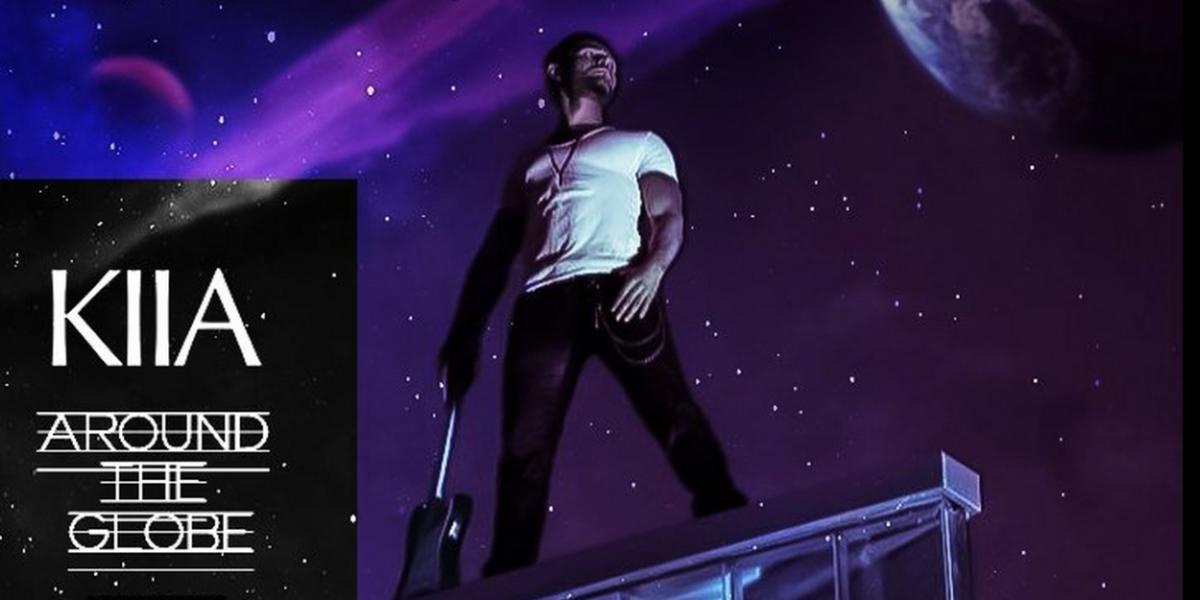 Fri May 22, 2020
It's a beautiful sunny day in Toronto. What better time to drop by your local food band and show it some love. Spotlighting: St Ninian's Anglican Church Food Bank 930 Bellamy Rd N Toronto ON, Canada M1H 1G9. Hours Tue 5 pm-8 pm, Wed 9 am-11:45 am
Please call St Ninian's Anglican Church Food Bank at 416-438-3750 before visiting in person.
KIIA (Kia Ahadi) Toronto-based singer/songwriter drops his new track "Around The Globe" Friday May 22 with video to follow May 26. This R&B/ Electro/Pop artist and former lead singer of the bilingual electro pop band, Empire Eleven,who's single "Fantasy" received over 2 million hits worldwide.  The new release, "Around The Globe" follows KIIA's popular single "Never Let Go."  Striking out on a solo career KIIA worked with some of the best music producers in the industry, Glen Morrison, PooBon & Catchybeatz.The evolving artist developed a sound combining electronic production with Eastern harmonies. A talented songwriter, KIIA, is a sought-after songwriter who has collaborated with Iranian rapper Yas and Dia. 
While working on his music, the multi-faceted artist received a degree in Kinesiology & Health Science and turned it into a business success story, from fitness consultant and master trainer to the covers of fitness magazines.  But music for the passionate artist won out and he's never looked back.  With performances in venues from Toronto's iconic Dundas Square to the Los Angeles Convention Center KIIA's fans see and feel the intensity of the performer from the get go of the show.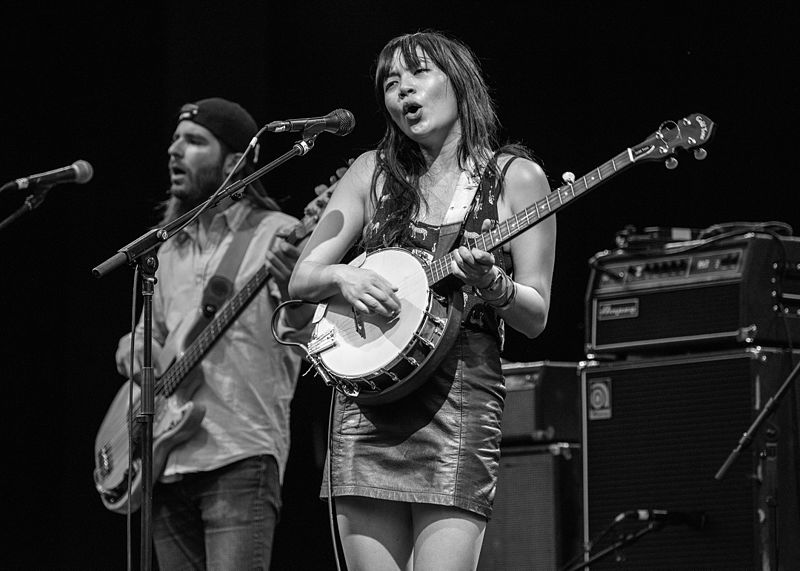 From way off the beaten track comes alt-rock unit Thao & The Get Down Stay Down whose new album, Temple, has just dropped. While lead single 'Phenom' and its video are standout achievements, there're a lot of those on Temple. The record, which lead singer Theo Nguyen co-produced with long time band mate, Adam Thompson, showcases Nguyen's knack for beat making.
The band has debuted videos for the album tracks "Pure Cinema," "Temple" and "Phenom." The "Phenom" video has been hailed by The Washington Post as "the first great Zoom music video," and Fast Company adds that it is "a fantastic video all on its own, but it's even better as a harbinger of what's to come.
The album is Thao's most open and honest work yet, finding her coming out in her public life after a long career in which she kept her queer identity quiet in an effort to avoid turmoil with and alienation from a family and culture she deeply loves. "But that shit will kill you," Thao says.
"I have divided myself into so many selves. I am nervous, but hopeful that in belonging to myself, I can still belong to my family, and my Vietnamese community, especially the elders." She continues, "I believe that shame has made my work more general, when I've always wanted to be specific. This record is about me finally being specific. If you listen to my music, I want you to know who you are dealing with."
Thao almost opted not to make another record, feeling that rock music no longer was capable of saying what she needed to express. But it turns out making a record forced her hand to create a space where she could finally exist as her entire self. Temple is an album compelled by love and the urgent need to live one full, whole life. Thao and her girlfriend got married recently, and she says, "I have my partner and our home to ground me in this life, in my one life. And everything I do now, everywhere I go, every time I present myself to people, it is finally all of me."
Temple is the first Get Down Stay Down record to be self-produced. Thao teamed up with longtime bandmate Adam Thompson to produce the record; he also shares writing credits on five songs. Mikaelin "Blue" Bluespruce (Solange, Carly Rae Jepsen, Mariah Carey) mixed the record. "Blue mixes more in the hip-hop and pop world and that's what we wanted," says Thao. "More fidelity, more upfront beat and groove-heavy mixes that are filled out and immersive…high highs, low lows, lush tones."
Temple follows Thao & The Get Down Stay Down's 2016 album A Man Alive which was released to deserved critical acclaim. It's a safe bet that Temple will be as critically approved of, as well as making lots more money as a result of Thao's coming out and being able to tap into the LGBTQ market, authentically.
Watch 'Phenom' here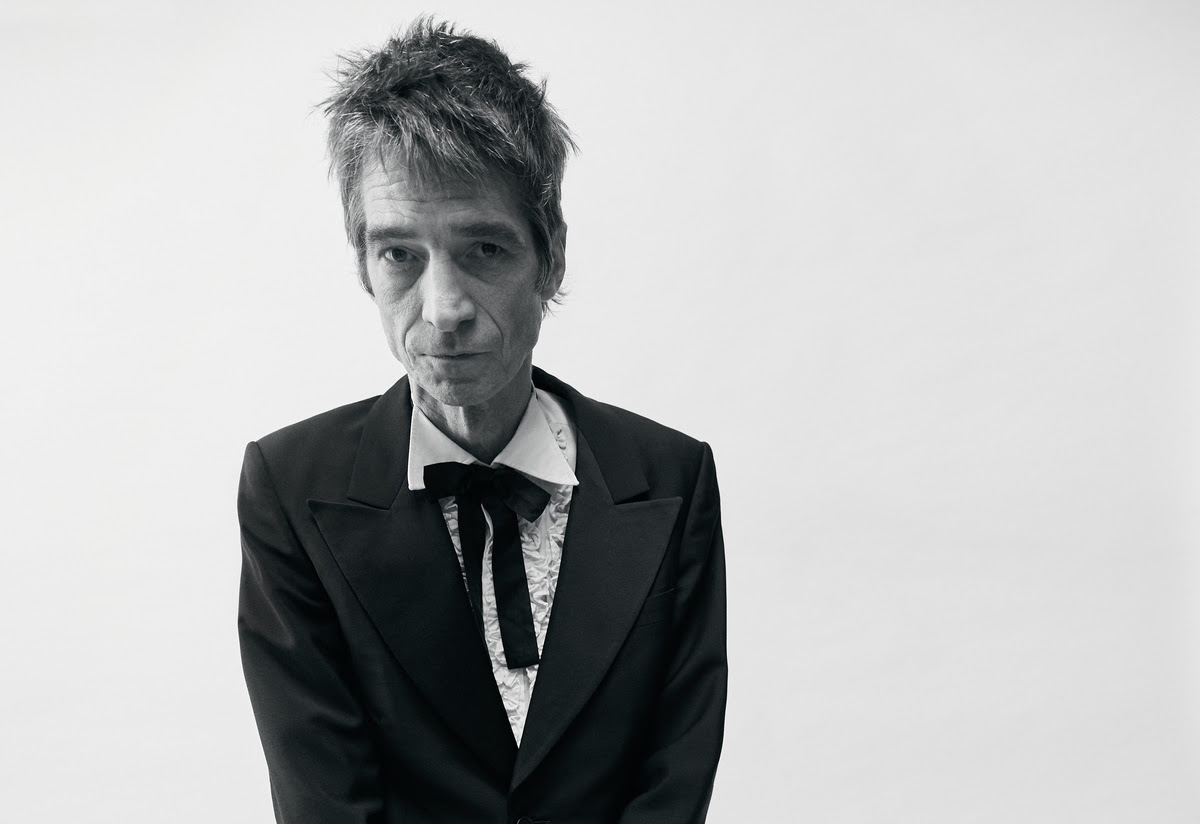 Iconic T.Dot punker and music maker John Borrahas been steering an unlikely course from classic punk to alt-country crooner and it's working for him very well. Helping confirm this, a new video for the track "Hambre & Dolores"off the beautiful and edgy Blue Wine, his current album that has been steadily garnering critical praise worldwide. The video expands on the lyrical themes of "Hambre & Dolores" -- written by award-winning poet Eva H.D. -- by matching them with public domain visuals from a 1923 film of Oscar Wilde's play Salome.
 Borra explains, ""'Hambre and Dolores' is Spanish for 'hunger and pain,' and both are represented in the video and the song. There's also a longing for the object of the characters' affection in both the song and video. It's love that is never realized—although there's no beheading in the song as there is in the video."Classic Borra. No beheading in the song. As if the idea didn't cross his mind.
Blue Wine is Borra's first solo album since 2002 and finds him strong in his writing and performing powers; on one hand, it's exactly the kind of album you'd expect from one of the most influential figures within Toronto's roots rock scene – raw, melodic, and bursting with heart and soul. On the other hand, Blue Wine displays a maturity and lyrical sophistication only an artist just this side of jaded but still in love with love can convey.
Borra put together a top-notch band for Blue Wine, anchored around Blue Rodeo keyboardist MikeBoguski, long time collaborator Sam Ferrara and drummers Glenn Milchem, Cleave Anderson, Dani Nash and Tim Timlek. Along with his work with Eva H.D. on three songs, Borra revisited his own musical roots with a version of the Velvet Underground's "Foggy Notion" featuring a special guest appearance by Kevin Hearn of Barenaked Ladies, who has also served as musical director of Lou Reed's band.
Blue Wine underscores how far ahead of the curve he has always been in terms of making country music with an inner city edge.
Check 'Hambre and Dolores' here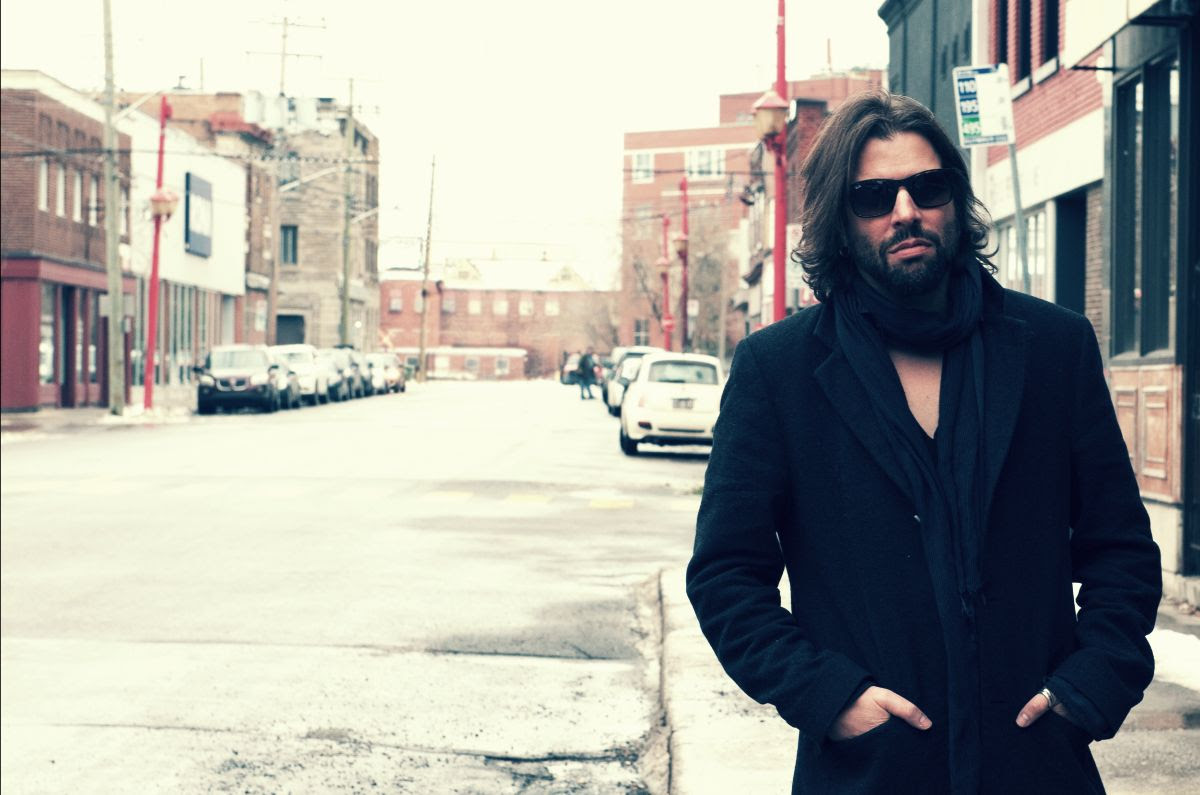 Sweet 'plague music' single from Montreal singer-songwriter, Gianni Bodo. His single Hurricanes and Butterflies (Flowers Don't Die) was entirely written and recorded in confinement during the month of March as the global health crises heated up around the world. Hurricanes and Butterflies (Flowers Don't Die), a personal song metaphorically anchored in the current times, unfolds in a slow and fluttering pace, casually transforming into a colorful high flying rocker not unlike a butterfly gently breaking out of its cocoon into a beautiful yet menacing world.
Opening with bars drawing from The SmithsHow Soon Is Now, the artist's writing and Fred Bouchard's (Adam Cohen) production invites the listener into an unsettling universe where tranquility and carelessness give way to the uncertainty of the storm brewing ahead. Then comes comfort as the song concludes with a universal mantra of resilience and hope. In the end, love will triumph and all will be well.
Featuring recording artist Brigitte Pace on guest vocals, Pierre Marchand (Sarah McLachlan) on piano, Fred Bouchard on drums and Albe on guitars, Hurricanes and Butterflies was born as an act of love, with each artist, from the sanctity and safety of their homes, handing in the love from a distance.
Watch Hurricanes and Butterflies here: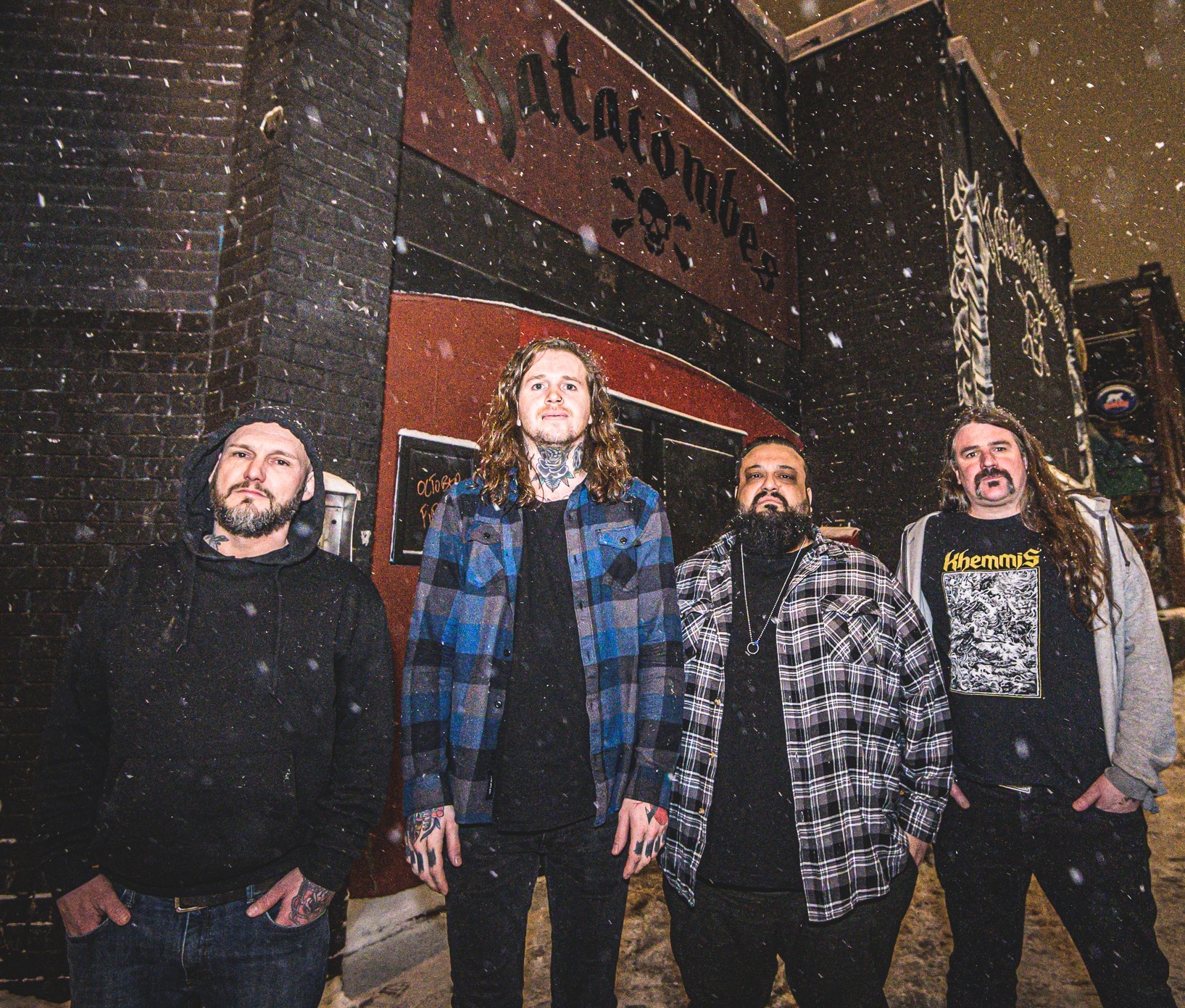 Turning now to a kicking out of the jams, this Montreal band is a whole other thing. Junkowl deals in a slick combination of stoner riffs, hardcore energy, and groovy bass, which has been called 'party animal blues'. Which makes their debut album "Making Out With My Death" coming June 5, such a curveball.
For the most part, the thing is a night crawler, a slow dark ride. Heavy riffs; big dirty bass lines, in your face drums and gut-wrenching screams telling tales of self-loathing, confusion, and intoxication. And you can bang your head off to it for 30 minutes. Vocalist Jesse Frechette explains the lyrical content on the album:
"Most of my lyrics are about past regrets or self-destructive behaviour. Kind of indulging in negative thoughts and emotions. A lot of them were written while I was wasted. I like to think that the next album will have a much different lyrical theme but hey, old habits die hard."
This gritty take on real-life issues is reinforced with the video for single 'Crawling Up My Feet', a song about "falling in love with someone when you're depressed or struggling with addiction, and essentially about how it's pretty much impossible to love someone properly when you don't love yourself."
Watch 'Crawling Up My Feet' here:
Formed in 2017, their blend of groove metal, stoner, hardcore and southern rock is ably executed with high energy 'in your face' performances. A year earlier Jesse Frechette (vocals) met Dom Labrie (drums) and after a few jams they picked up Marco Larosa (guitar) and Samuel Matte (bass) and the rest is history. The writing process is a collaborative one, with melodies and vocals usually forming on the spot.
Moving through the underground music scene, Junkowl quickly made a name for themselves when they won the 2019 'En Route Vers Heavy Montreal'; a competition between nearly 200 bands, landing them a spot at that year's edition of renowned metal festival Heavy Montreal.
On June 5th, 2020, from your balcony or porch, blast "Making Out With My Death" out to your neighbours. See how many you can incite to similar heavy metal abandon. Masked and suitably distanced, of course.
From over the water comes Terry Guy, an alternative indie rock singer, songwriter and mordant observer of London town .He's just release a video for new single, 'Ticking.' And full marks for adding another subject to raise our anxiety levels.
Guy's usual socially and politically-charged lyrics we were penned about another subject but will resonate with listeners during the current, 'lockdown' crisis.
"Ticking "was written in 2017 when the Grenfell Tower fire and the London Bridge terrorist attack both occurred. During this time, I remember feeling as though the place where I was born and had grown up was falling apart, but not just for these reasons. When I read that during this time, the victims of hate crime in London consisted mostly of Muslims and gay men, this statistical fact, along with the incidents I just mentioned altogether sent me into a period of depression, and 'Ticking' was one of many songs which was written as a result of this difficult era for me. It was a profoundly sad time and one which was has never really officially left me."
Born and brought up in south east London's Peckham, the singer and songwriter has been composing music since the age of 14 and is currently working with producers Franc Cinelli and Julian Chown, on material for his forthcoming debut album "Cloud Zero In Society," which has drawn from diverse influences Martin Grech, Emeli Sande, Sinead O'Connor and PJ Harvey.
Check 'Ticking' here:
To be active and relevant in music for 50 years is a significant achievement for any individual recording artist. The same can be said for any independent record label. To achieve this milestone together as an artist and label team without interruption, has to be one of the most extraordinarily rare events in music.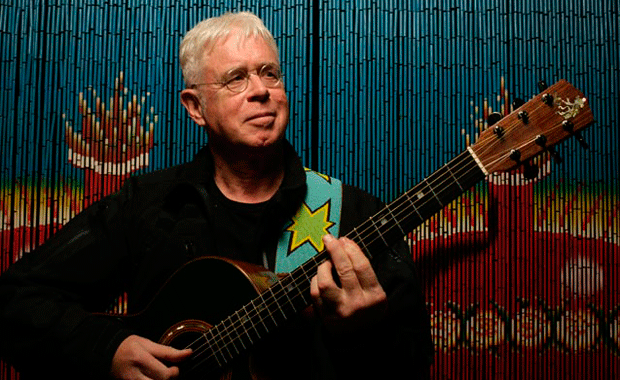 To celebrate this milestone, Bruce Cockburn and True North Records have produced True North – A 50th Anniversary Box Set, a Limited Edition vinyl box set containing three of Bruce's most significant recordings. The first album where it all started, the self-titled debut Bruce Cockburn along with two albums that have never before been released on vinyl; The Charity of Night and Breakfast in New Orleans, Dinner in Timbuktu. Each album has been re-mastered by Bruce's long-time producer Colin Linden, and is pressed on coloured vinyl. The five-180 gram discs are contained in original artwork sleeves adapted from the original designs by the acclaimed graphic designer Michael Wrycraft and housed in an individually numbered box signed personally by the artist. There will be only a limited initial pressing.
"Looking back over the arc of 50 years of recording, performing, and travel, not to mention relationships and personal challenges, I can only shake my head and mutter a word of thanks for all of it."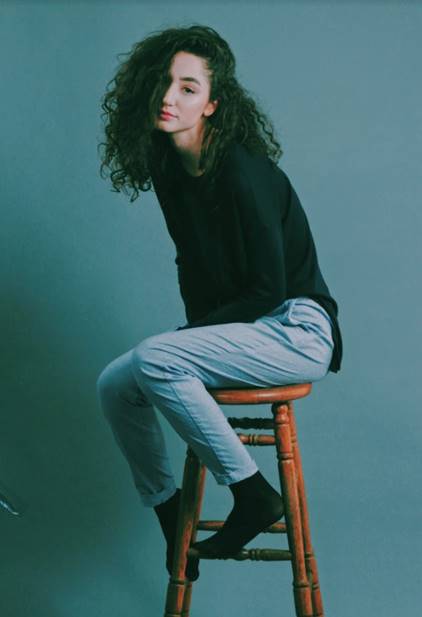 Stepping off with a new single from Toronto alt pop singer/songwriter Jadyn Lamb. Lamb is not about flocking off when the going gets heavy, as is made plain on "Friends" She's more about lessons learned when it comes to relationship dynamics in her newest single.
"I dug deep when writing this one. This is everything I wanted to say when I was younger, but kept inside.
"It all comes down to gossip, egoism, and a genuine lack of experience. That's what ruined my love life in high school. The inspiration for this song comes from years of stifling feelings of being discontent in romantic relationships, and not communicating it."
"It wasn't for lack of trying, she adds. I would practice the words over and over in my head, but when the moment came to tell the truth, my voice would always tremble. It was hard to tell people 'no' or how I felt."
The single's inspiration came about when Lamb grew highly disenchanted with the direction their relationship was heading. "One thing became very clear to me. We were better off as 'Friends.'"
"Friends" is Lamb's second release for 2020, following January's "Bad Sign" — her sweetly sung pop track detailing a toxic relationship and unhealthy behaviour. That song initially had an 'audience of one'; Lamb penned it for her younger sister in the midst of helping her navigate an abusive relationship.
Audiences familiar with previous recordings "Water," "Quiet Zone" and "Long Way Home" will recognize the artist's signature silvery vocals paired with powerful synths and spunky guitar riffs; the results are a smooth blend of electro excellence and pop crunch. With repeated listening, could morph into a workout hit.
Watch and listen to "Friends' here which is currently on rotation a on Cashbox Radio.
Support music. Support food banks. Support love.