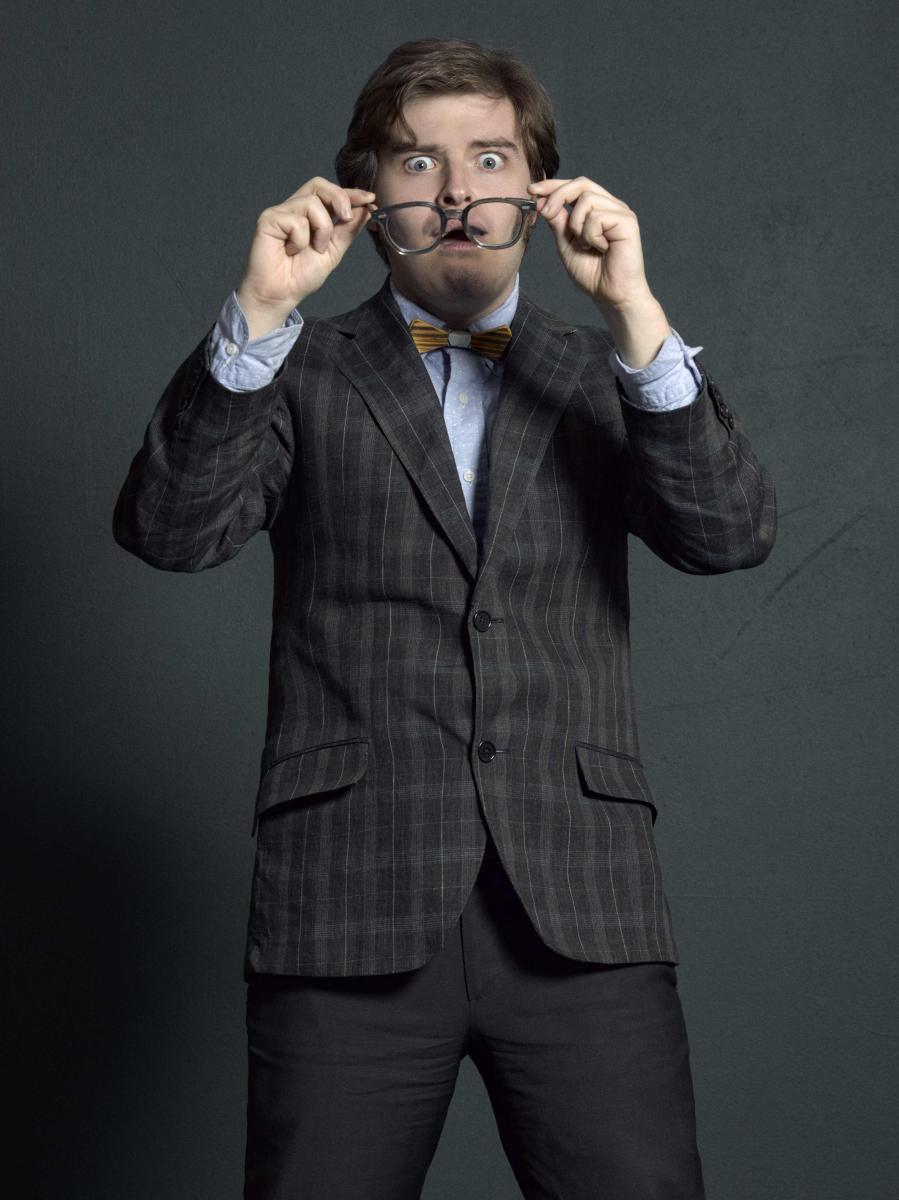 Fri Mar 26, 2021
This week we highlight ICNA Relief Food Bank 6120 Montevideo Rd. Unit #4
Mississauga, Tel: 905-858-1067
Email: mississaugafb@icnareliefcanada.ca Because of CoVid, please contact before going.
Support your local food bank. The need is real.
Spring has sprung
And this new death is still among Us. 
Please, mask up, keep your distance. The light is in sight but we're still in the tunnel.
Stepping in with a soulful talent comes with a side of brash, Toronto musician Taylor Abrahamse has just released new single, "I Don't Care Anymore", a sunny ballad with a Seventies lyrical sweet spot between James Taylor and Randy Newman, on a bed of beautiful melodic instrumentation. "I Don't Care Anymore" dropped Monday, March 22nd.
Check the heart tugging falsetto of 'I Don't Care Anymore' live
The former Canadian Idol top 30 finalist collaborated with noted legacy producer Eddie Kramer on the song, which became the album's natural closer. A timeless-feeling ballad, it sounds like an early career highlight, prompting Kramer to say "Taylor is truly one of Canada's most original and outstanding artists I have worked with in some time'.
Taylor's inspiration for "I Don't Care Anymore" came from his real life experiences. After ending a long-term relationship, Taylor found himself preferring to avoid his feelings of grief instead of dealing with them. He did over a hundred takes of the lead vocals and tried to compile them believably together into the ultimate take. Stuck on how to write the simple but impactful bridge of the song, he simply looked out his window on Toronto's Ossington Avenue, and saw a happy couple walking through the snow together. 'I just want to walk through the snow with you' was born. 'It felt right to keep repeating it, and to repeat the 'it's okay to be alone' line as well. The repetition made it feel like I was trying to convince myself, which I really was at the time.'
"I Don't Care Anymore is a song about trying to avoid the pain of ending a long-term relationship, fighting your natural need to process & grieve the loss. Yet, on the other end of sadness, there's a rainbow."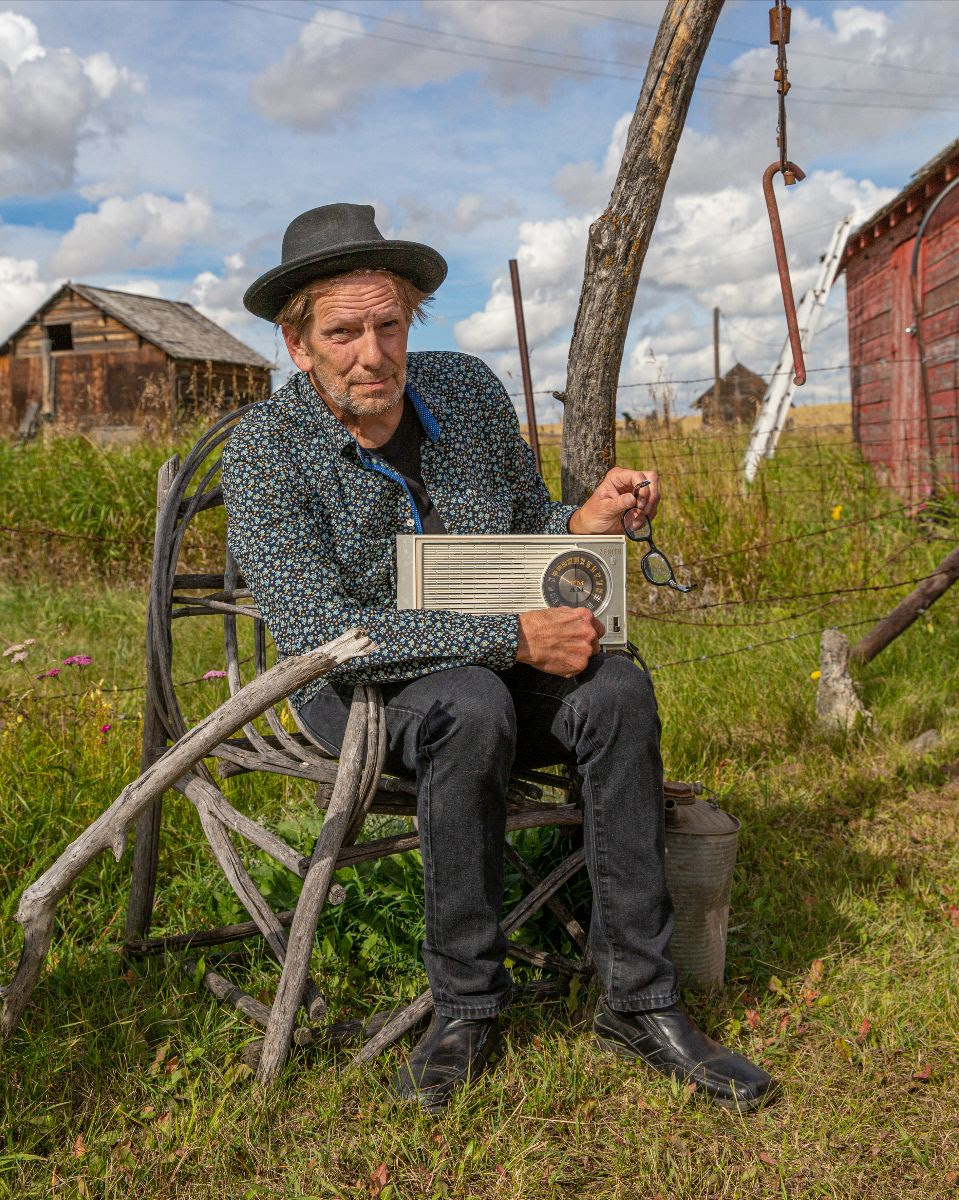 "Art Bergmann is Canada's most important trouble-maker, and that is evidenced on Late Stage Empire Dementia. It covers all of the bases of what I consider essential to his work: unapologetic political confrontation; deep insight and meditation on the grave injustices of humanity; a distinct, antagonizing, inimitable and cutting voice; and most of all, masterful lyrics set against great rock hooks. He is the real deal, and the mere fact that he has weathered the storm, and come out on the other side with important things to say, deserves our attention. There is so much more to unpack here, so suffice to say, the deeper you get into this work, the more insightful and rewarding it becomes. A classic." Tony Dekker, Great Lake Swimmers. When you get this kind of praise from your fellow musicians, you know you've arrived. Lol. But still…
Resilient iconoclast Art Bergmann's music is meant for our current times. Stupidity has pulled on its marching boots and the salt of the earth has turned bitter. As we struggle to make sense of world events and the conflicts they have spawned, Art's songwriting – as it has consistently done for the past four decades – cuts through the bullshit and hypocrisy with unflinching focus and the aim of finding some remnants of humanity that will pull us through.
It's what used to be called "punk rock" when Art first established his reputation in Vancouver during the late 1970s, even though he's never been a fan of that term. His status as one of Canadian punk's foundational artists remains unquestionable, to the extent that in late 2020 he became the first of his peers to receive the Order of Canada, an honour bestowed upon the country's most revered cultural figures.
Art's latest album, Late Stage Empire Dementia, will be released May 21, 2021 -- also Endangered Species Day -- on Toronto-based (weewerk), and pointedly demonstrates why he deserved the OC. On eight songs that sonically run the gamut from the jagged, speaker-shredding rock he's long been known for, to the experimental, acoustic-based soundscapes he introduced on his 2016 Polaris Music Prize long-listed album The Apostate, he takes aim at political corruption, the dual unchecked epidemics of guns and drugs, and the plight of refugees yearning for a better life.
Art states, "The Apostate was more a long view of human history, whereas this new record is a reflection of what's occurred over the past four years in terms of the masks of fascism being stripped off. These songs say, here it is folks, your history is right in front of you and these are the reasons why. Since the advent of social media, and with cameras everywhere, everybody now knows about police killings, the plague and climate catastrophe, and who these purveyors of this nightmare are. Who needs sci-fi anymore when we're living in the best Philip K. Dick novel ever?"
Late Stage Empire Dementia was recorded throughout 2020, with basic tracks laid down in Calgary at Lorrie Matheson's studio Arch Audio and most other tracks completed at Russell Broom's studio, Broom Closet. Although Broom and longtime Neko Case collaborator Paul Rigby handle the bulk of the guitar playing, the song "Christo-Fascists" features a rare guest appearance by legendary MC5 co-founder Wayne Kramer, whose trademark buzzsaw tone remains as potent as ever.
For each example of politically charged rock on Late Stage Empire Dementia, such as the first single "Entropy," there is an expansive, hypnotic piece like "Los Desaparecidos (Border Art)" or the nearly 10-minute title track that further illuminates Art's evolution as a songwriter—completely unafraid to enter uncharted territory. It is that bravery that makes Art Bergmann's voice as important as ever, and places Late Stage Empire Dementia easily among his finest works.
Jump to 'Entropy' here: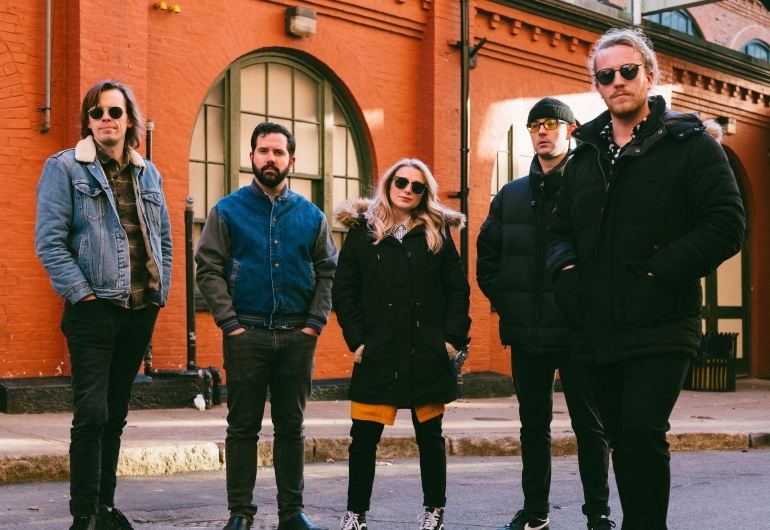 Rootsy as heck and also into charting the human condition are The Backstays pf St. John New Brunswick. Let's hear about new single 'Aquarius'. "'Aquarius' started out with just three piano parts and a beat; I knew I could build something with that, but I didn't really plan for it to be so dystopic," said Pete Johnston (he/him). "This person, or character, is starting to lose their humanity and succumb to pressures caused by something they're resisting, or fighting against, all while they thought they were just biding their time."
The newest song on forthcoming album Tributaries (out May 1), "Aquarius" is an example of pandemic-time music making in a band context.
"I started to record the song in our apartment, with a vocal booth in the closet of the spare bedroom, Derek Hilchie mixed the song, and we worked together closely, albeit virtually. When our public health level switched from orange back down to yellow, we were able to get the bass and drums recorded with the band at Derek's studio. It was a song born out of necessity in a lot of ways — everything we do is, especially now."
"It was clear that the instruments should gradually come in as the song builds, but I wanted to take that a couple of steps further," said Hilchie. "First, was to have the mix start out more mono, and then expand in the stereo field as it progressed. Second, was to have the frequency spectrum expand as the song went on. The combination builds to make this larger than life ending out of small beginnings."
Next album Tributaries, co-produced by Romesh Thavanathan (Hey Rosetta!), releases May 1. The Backstays are Pete Johnston on guitar/vocals and keyboards, Serenna Chapman on violin/vocals and keyboards, Derek Hichie on keyboards/guitar, Keith Whipple on bass, and Lorne Kirkpatrick on drums. Live, they're known for taking their wall of sound ethos from the studio to the stage.
'Aquarius' is here: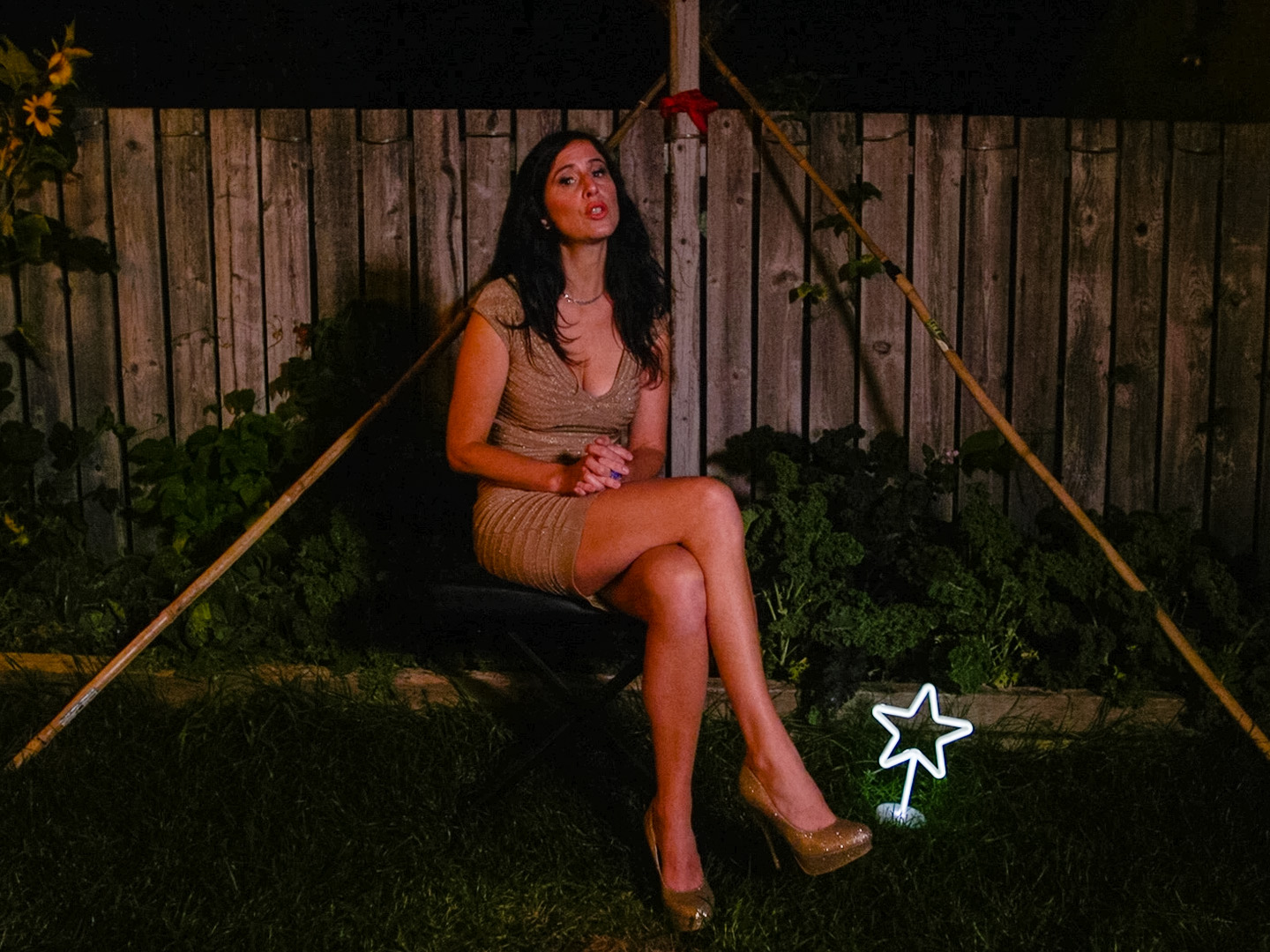 Here's my new face of the week. Canadian soul singer-songwriter AV (Ann Vriend's) powerful music has earned her multiple top 10 positions on international music charts, steady spins on radio across Canada, and twice been the recipient of the "Cobalt Music Prize" at the Maple Blues Awards, and the recipient of "R&B/Soul Recording of the Year" at the Edmonton Music Awards.
AV's newest single and video, available exclusively on her website via her newsletter, was written almost three years ago and was inspired by her experience as a resident of Edmonton's notorious inner-city neighborhood, called McCauley. "Everybody Matters" draws the comparisons between what we say versus what we do when it comes to valuing human rights. The song and video is now available on all streaming platforms. The entire album is available for purchase exclusively via the AV website, www.annvriend.com.
AV is a resident of Edmonton, McCauley neighbourhood; an area known for homelessness, addiction, and most of all, stigmatization. With her front seat view of how the community around her is treated, AV began to write songs about her observations, leading to her creation of the song "Everybody Matters". Her sound is a combination of her musical influences, strongly Aretha Franklin and Amy Winehouse, and her thought provoking lyrics are reminiscent of the socially conscious music of Curtis Mayfield and Paul Simon.
'Everybody Matters' is an energetic, old-school gospel/blues tune, with congregational clapping as the main rhythmic pulse throughout the song. The lyrics are a long list of contrasts between "first world" ideas of what "everybody matters" looks like: life support, cheap consumer goods made elsewhere, and rich people making headlines-- versus what the rest of the world experiences : starvation, slave labor, little to no media attention.  The observation Ann makes is if "everybody matters" certainly a greedy and classist society seems to say, well: "some a little more" (or a lot more).
By the end of the song the lyrics admit that even those in "first world" countries feel the anxiety of this "need to get ahead, you can feel it to your core"-- and leaves the listener wondering, alongside AV herself, if it is really possible to truly value human rights AND believe in the unquestioned, unchecked, unlimited greed of insatiable materialism. The lady is showing a fine hand in lyrically navigating deep waters.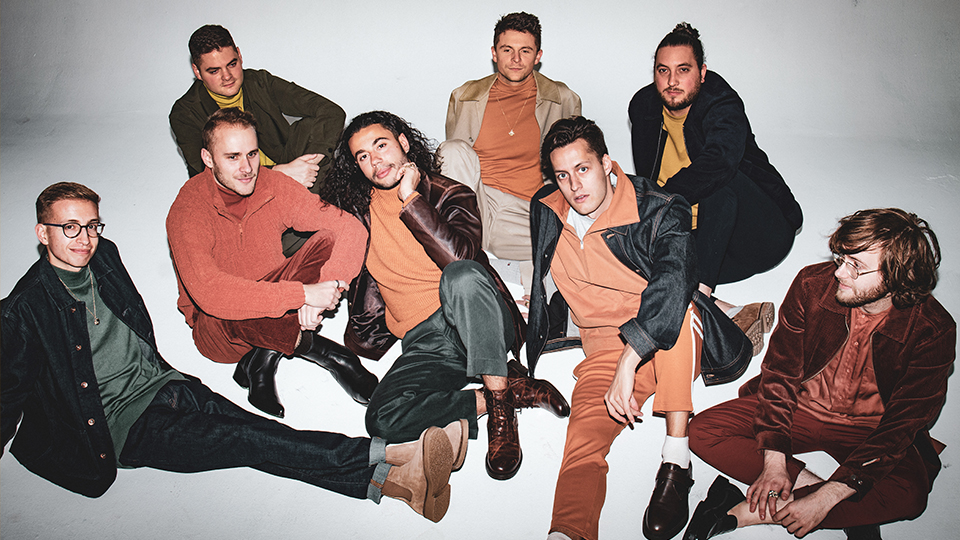 If you're feeling more antsy than angsty, Montreal 8-piece soul-jazz collective Busty and the Bass got what you need. It's their new EP, ET Suite, via Arts & Crafts. ET Suite reworks the track "ET" from their album Eddie released last August, with the band transforming it into four new, distinct and sonically diverse iterations. The EP features the legendary Verdine White of Earth, Wind & Fire as well as afro-soul singer Pierre Kwenders, and a trio of artists from the band's Montreal community: Terrell Morris, Kallitechnis, and Tika the Creator.
ET Suite rethinks jazz improvisations in the era of Covid, pushing the limits of collaboration. Recorded entirely in isolation, each instrument was tracked independently during the fall of 2020. The 15-minute five-song ET Suite flows from the original psychedelic funk cut into a silky, smoothed out R&B rendition into an instrumental groove with a bassline courtesy of Verdine into the candle-lit afro-soul crooning of Pierre, all finally culminating in a wild free-jazz freak out. The EP showcases the group's uncanny ability to seamlessly flow between genres, combining funk, jazz, and hip-hop into a sound that is as energetic as it is centering.
"The idea to create a suite for ET came to us on a sunny day in June in Parc Laurie," says Louis Stein (guitar). "We wanted to flip the idea of a remix on its head and instead of just handing off stems to various producers to see what they'd come back with, we took the challenge into our own hands. We agreed to make a suite instead of a remix, extend the song into a 15 minute journey — taking the listeners through a completely new interpretation of the track where everything from the instrumentation to the verses were reimagined, while always falling back to the song's original hook, a reminder of the suite's origin. Within hours of that conversation Chris had a working skeleton going of what the suite could look like and the pieces starting to come together around it. We reached out to several artists we'd been wanting to work with for a while and despite the enthusiastic responses, getting in the studio together was not easy. Flashback to the day the pandemic hit: we were in LA with a studio session booked to record Verdine but the studio and our LA show that night were cancelled in the whirlwind of news that arrived that day. Months later, studios were still closed and our producer Neal Pogue, was instead forced to drive up to Verdine's house and record his bass part from a mobile studio in a van."
The octet of Nick Ferraro [vocals, alto sax], Evan Crofton a.k.a. Alistair Blu [vocals, keys, synths], Scott Bevins [trumpet], Chris Vincent [trombone], Louis Stein [guitar], Milo Johnson [bass], Eric Haynes [keys, piano], and Julian Trivers [drums] first burst onto the scene in early 2015, releasing a pair of EPs—Glam [2015] and Lift [2016]—before unveiling 2017's full-length debut, Uncommon Good.
Check 'Out Of Love' featuring Macy Gray here:
More horn in the house from award-winning, Toronto-based artist, trumpeter, composer, and world-traveller Mike Field He's got a new video to accompany latest single "Rocket," that he hopes will inspire listeners to explore, discover and follow their dreams, even if we are in a pandemic. The song + video is out Friday, March 26 2021 and available on all major platforms.
Field's "Rocket" diverges from his usual jazz compositions, and is an upbeat, fun, punk-rock, classic road trip song that features his award-winning vocals and powerhouse trumpet. It's about travelling, escaping from the mundane and flying away to explore, discover and follow our dreams, with an added bit of romance. It was written as a sequel to "Mechanic," from fourth album True Stories.
Produced by Field and life partner Maya Dornig, and filmed on location in the desert near Las Vegas, Mike Field's video for the pop-punk firecracker "Rocket" (which could just as well be called "rock it"), finds him joyously strumming and singing against colourful backdrops and unique rock formations.
The musicians on 'Rocket' are Mike Field (vocals & trumpet), Ross Ferraro (drums), Bret Hunt (guitars), Jarrol Renaud (bass) and Shannon Stitt (keys). Produced and Arranged by Mike Field, Jack Garzonio & Stefan Du Randt. Horn tooting genre bending with a smile in its heart.
Support the music. Wherever you find it. Support your local food bank.