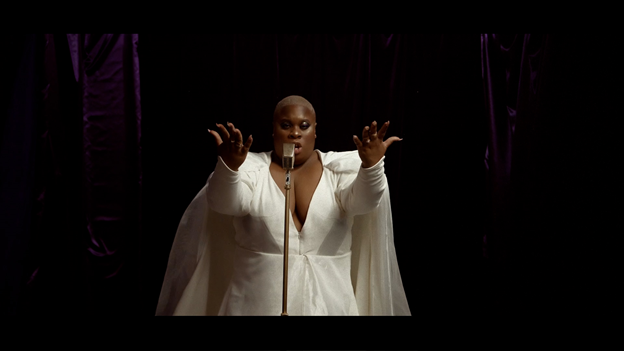 Fri Jan 22, 2021
Hunger never takes a holiday. Highlighting Thistletown Community Services Unit (22) Food Bank 248 Jamestown Crescent. Hours may have changed due to COVID. Please call (416) 745-2822.
Support your local food bank. The need is dire.
Opening with the dawning of a big talent, TiKA, who at the beginning of the album making process, was without home or hope, has become a burgeoning icon in Canada with her presence on TV, as a spokesmodel for Sephora, and as a go-to music composer. Her debut album Anywhere But Here will be released February 26th. The third single from the record and the accompanying compelling video, is for the Prince classic "I Would Die 4U". The video was directed by NASKADEMINI, who has been at the helm for all of the visuals from Anywhere But Here. Once a champion and promoter of local talent such as Daniel Caesar, Jessie Reyez, Clairmont the Second and more, the time has arrived for TiKA to take centre stage. TiKA, in her own words, on the song, and the video:
"A reason I fell in love with Prince was his lyricism, which instantly captivates his audience. I wanted to pay homage to his legacy by doing a rendition of one of my favorite records by him, "I Would Die 4 U." This was the first record I recorded with Casey MQ when I started building my album. Not many people know this, but the original recording of IWD4U is Prince singing from the perspective of Christ. To embody the word of God while purposefully turning a record into a Pop hit is no easy task, and the song always brings me to tears when I hear it.
"Prince was a genius. Songs like this remind me of the importance and value of my relationship with The Divine, which remains unwavering and steadfast even in times of great sorrow. From another lens, IWD4U reminds me of the importance of duality on multiple fronts. In spirituality and sensuality. In kindness and closeness. In forgiveness and reconciliation. In honesty and compassion. It's all about balance. One can exist without the other, but it's so much more delicious when these concepts exist harmoniously side-by-side. The song reminds me to be good to others, and to remain kind and loving even when the world is dark and cruel."
That about sums it up. Listen here:
open.spotify.com/artist/4fhNsoWeYVdTV9aBhNSOZObio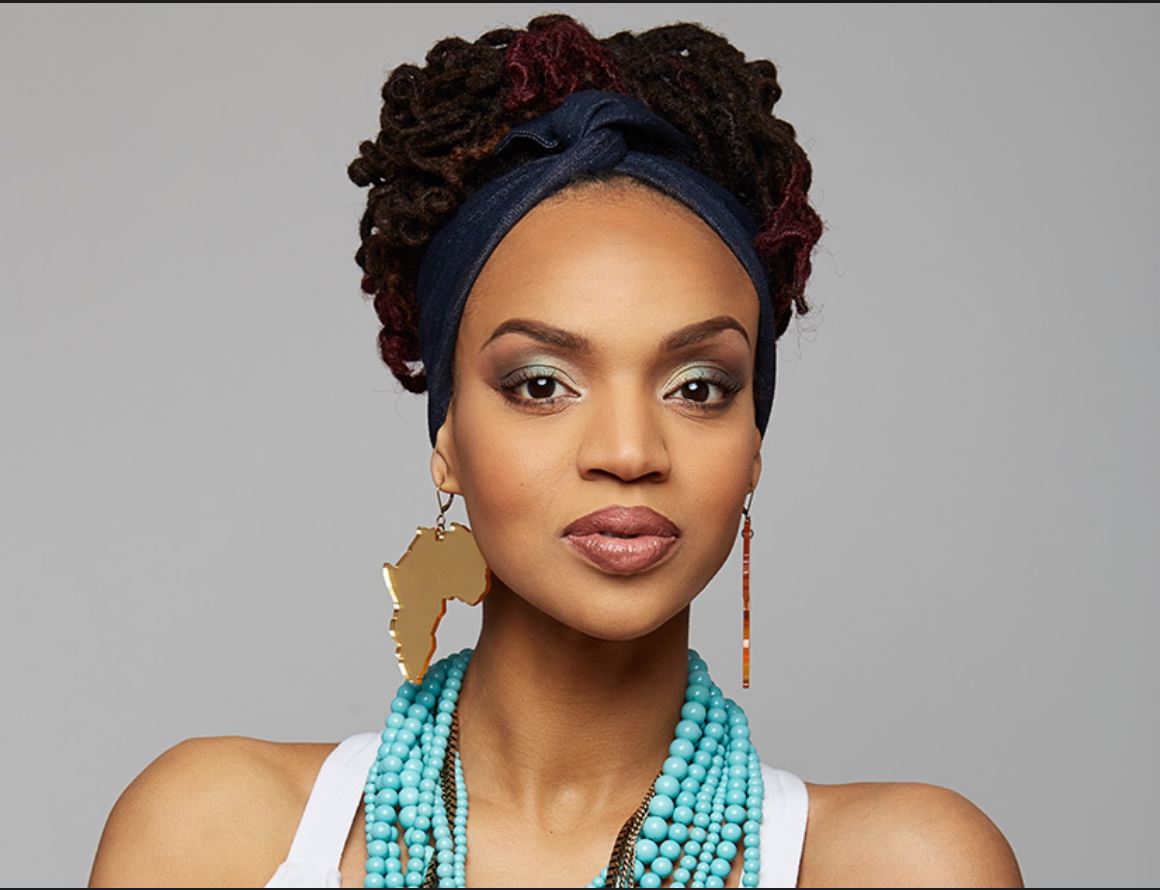 Another burgeoning talent, Gemini Award winner Kaisha Lee has followed a long list of hits with her new release. "Got Somebody" is soulful and genre-bending... The Toronto born artist has had music in her soul from a very young age. Lee loves to stay close to her musical roots in Jamaica, singing in gospel & classical choirs. The heart & soul of music has always come first for this singer, songwriter, musician. Soul R&B, Reggae or Dancehall, it's clear the multi-talented artist has a voice to be reckoned with. "Got Somebody" is proof of that.
The award-winning artist and voice professor at Sheridan College has performed on many US, Canadian and International stages, from I heart reggae showcase, Afrofest, One Love Fest to President Obama's inauguration. Performing on her own or with other artists Kaisha Lee nails it each & every time. Lee's new single follows a string of successful releases, including "My Love Is Rare, 'Haile" and "Let Go." With roots steeped in faith and belief, her new single focuses on human resilience, written from the heart of the artist during Covid -19. "Got Somebody" is a song of hope & spirit, performed by an artist that clearly has both.
"Got Somebody" single and video is available on all platforms. Watch "Got Somebody" here: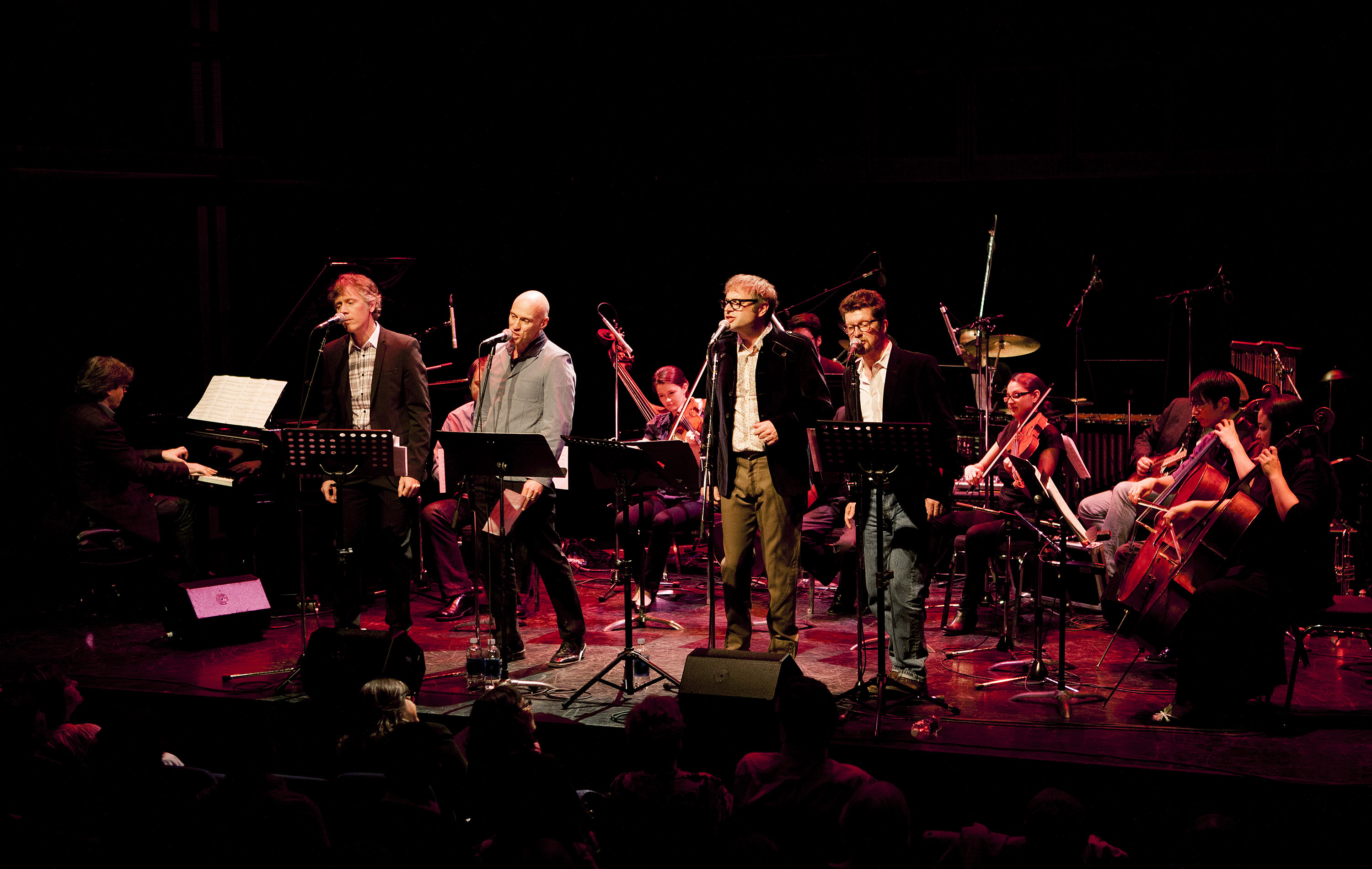 This should be delish! Join Art of Time Ensemble for a celebration of rock pioneer Lou Reed's lasting legacy, through a Virtually Live concert featuring performances from of our 2015 show Magic and Loss: A Tribute to Lou Reed. Available for free streaming on YouTube from February 4th at 7:30pm through February 7th at 7:30pm.
Lou Reed's iconic songs are explored in inventive arrangements for a ten-piece ensemble, fronted by a host of singers including Margo & Michael Timmins (of Cowboy Junkies), Kevin Hearn, Shakura S'Aida, john southworth, Sarah Slean, Jessica Leung and Tom Wilson (LeE HARVeY OsMOND). Highlights include "The Kids", "Sad Song," "Waiting for My Man", "Take a Walk on the Wild Side", "Sweet Jane" and more! Click here to bookmark the free streaming page: http://bit.ly/aote-magic-and-loss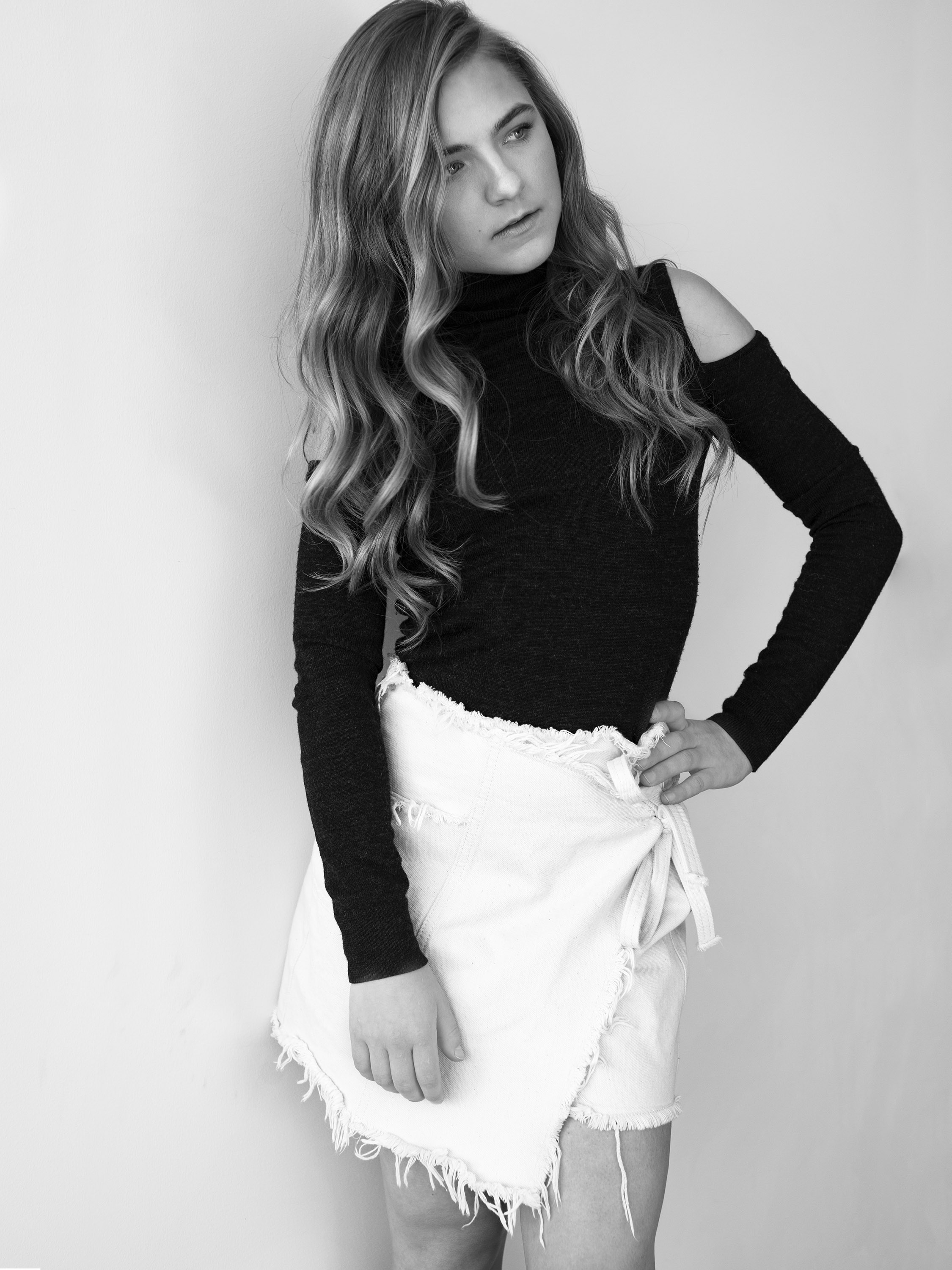 I hear tell pop/soul singer/songwriter Alexandra Beck is clearing the way for matters of the heart with the release of her official debut double-single, "Blemished" and "Blew It" — available now.
"This collection portrays the two extremes that love can make us feel," Beck shares. "I wanted to show how, one day, a person experiencing romantic love can feel completely and utterly euphoric and, the next day, the extreme pain of loss."
The two releases — smoothly packaged as Blemished — take swift strides in showcasing the Saskatoon-born, Vancouver-based artist's dynamic range; her first demo, "Non Lo So" featured Nik Pesut (Carly Rae Jepsen), and she also writes for other artists. In New York, she's performed solo at the Lincoln Centre and the Bitter End, and was also a finalist in the Canadian Music Week x Jim Beam National Talent Search in August of last year
Produced by award winning, multi-Platinum and #1 Billboard Hot 100 hitmaker Roy "Royalty" Hamilton III, Beck's pen went to paper for these two particular tracks during a songwriting workshop with Jud Friedman (Whitney Houston). "Our co-writing group envisioned writing a feminist love song. My co-writer, Jake Perry, came up with the guitar chords and I created the hook melody over them.
"Next, I came up with the concept that my boyfriend sees the 'Blemished' side of me; historically, women were considered 'blemished' if they didn't correspond to stereotypical gender roles. So in this song, it's a feminist boyfriend who takes me for who I am as a strong woman with dreams and career goals, and doesn't try to change me like so many romantic partners of women try to do.
"For 'Blew It,' my goal was to write a simple, yet powerful, pop ballad many girls who have given all they've got to love — and then lost it — could relate to," she continues — not having to look far for inspiration. "This was a song I wrote in one night when I felt extreme pain losing someone who I thought, at the time, was the love of my life.
"I remember sitting at my piano at my old apartment and deciding, 'okay, I'm gonna sing all my feelings out and write songs until I've healed.' (My ex-boyfriend) had ended things so abruptly that he said 'I expected you to throw acid on me tonight' the night he broke it off.
"'No, honey," I told him, "'the acid is only for the songs. 'And 'Blew It' is definitely one of my more acidic songs." Suggestive title and all.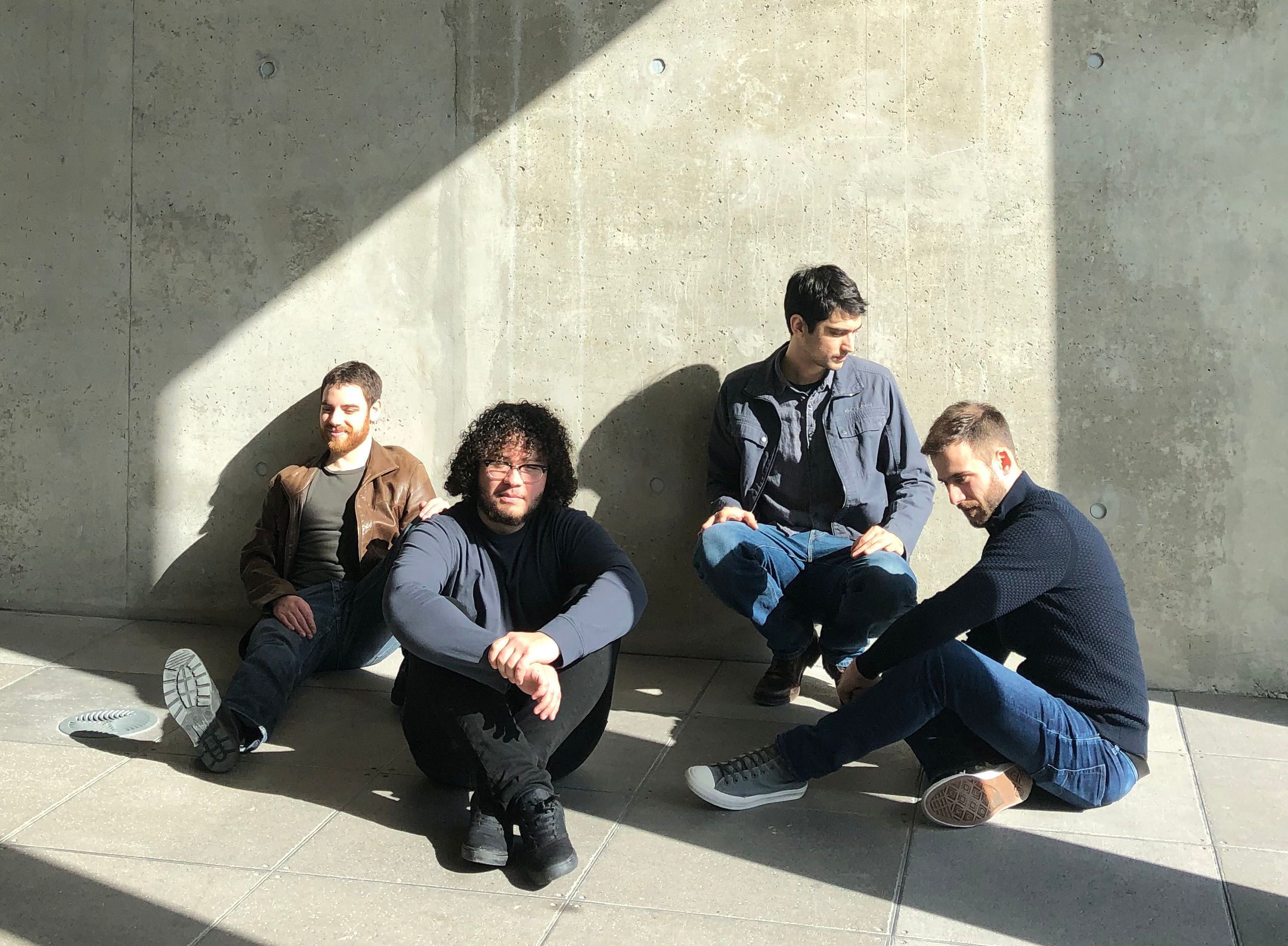 This crew is new to me, and still have that new band smell and promise. Toronto AltRock band, Carbon Memory, is releasing a live performance video of their unreleased track, "Distance", at Toronto's iconic Opera House. Produced by NEONCTZN's Jamie Phong, the video captures the band's set opener on March 15, 2019.
Carbon Memory is an Alternative Rock band which released their 2018 debut EP Panoramas and were showcased on the indie video archive Southern Souls, with two live-off-the-floor performances of the band's jazzy and psychedelic laced track "Medusa" and their embracing folk-inspired song "Ocean of Gold". The band went on to perform a string of shows across Southern Ontario including dates at Toronto's iconic Opera House and Lee's Palace. In late summer 2020, they returned to the studio, enlisting the help of Toronto producer Graham Walsh (Holy Fu*k, Alvvays, METZ) to best capture and instigate sonic experimentation on the group's upcoming EP, Tourist. The result is a dynamic alternative rock record fronted by electric guitars, enveloped in atmospheric synth textures and featuring experimentations with the piano as a central compositional instrument. The FACTOR Canada funded release features the band's most compact and direct work yet.
The video teases the new musical direction of the band's upcoming EP, Tourist. "Distance" mixes shoe-gaze and krautrock, while thematically touching upon negotiating and experiencing "distance" from loved ones, collective experiences and community. This live rendition of "Distance" hopes to capture a glimpse of what the band and their peers have sorely missed throughout the past year - the special experience of live music. Carbon Memory's Tourist is set to drop mid 2021. Keeping an ear out.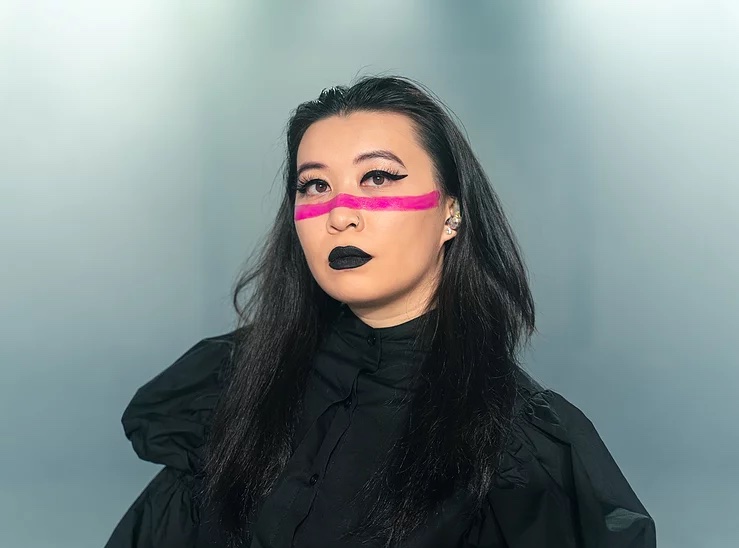 Vicki Lovelee is a Chinese Canadian alt-pop singer and performance artist from Ontario, Canada. Vicki cleverly combines her storytelling lyrics with strong, artistic visuals in a moody and theatrical fashion. She is influenced by pop artists like Lady Gaga, Allie X and MARINA.
She released a virtual concert Jan 14, 2021) and it's mesmerising and engaging with a likeable tendency to wander off into dark corners.
"Journey To Self-Love", is a virtual concert with a personal message. Watching from beginning to end shows my relationship with self-love; a journey overcoming pain and uncertainty while finding my strength and compassion."
Vicki showcases different emotions and stories, reflecting the multiple facets of her persona. From struggling with mental health, to not feeling accepted, to falling in love, Vicki writes about life experiences that is unique to her yet relatable. Her introspective lyrics might leave a listener eager to know how the story ends.
On occasion, she hits bone when going deep. Other times it throbs with the allure of self-obsession.
Take the journey here:
Vicki Lovelee is currently working on her next single, due to drop Spring 2021.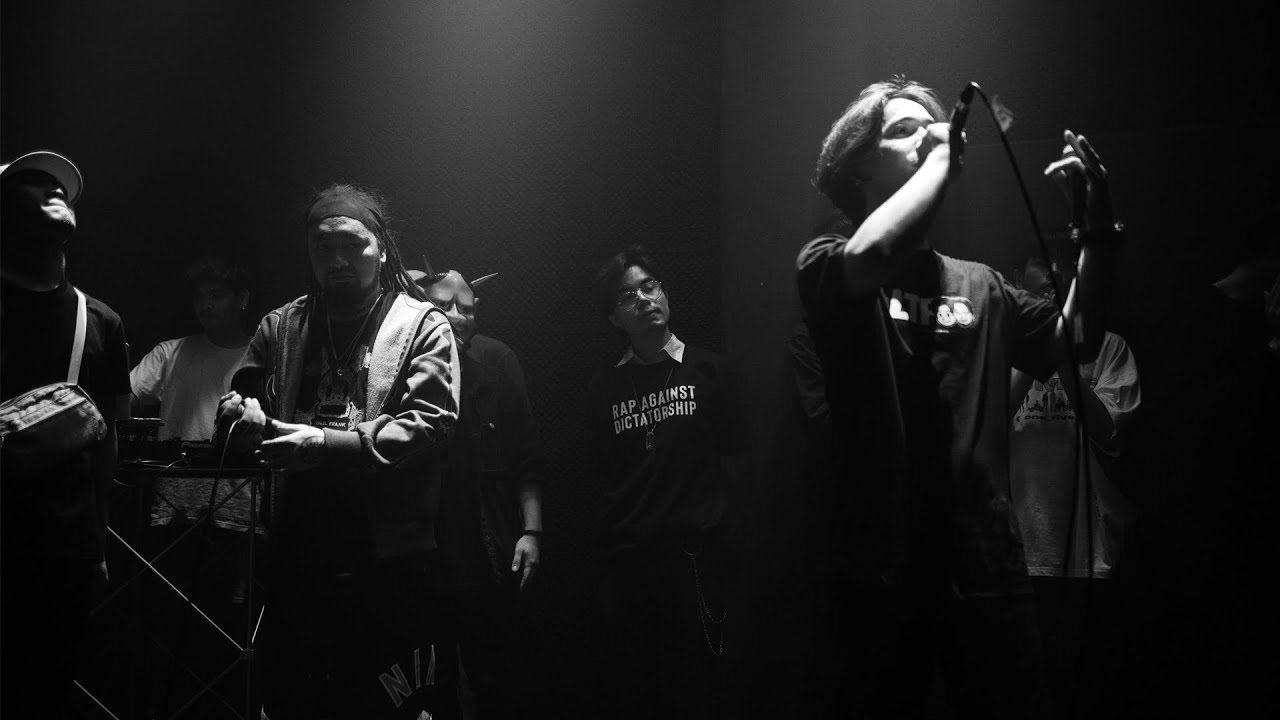 So while most musicians are bemoaning that they can't bring their music to the people, a rapper in Thailand is in prison for doing just that. A Thai rapper – whose anti-military government music has gone viral – has been arrested, according to a group of human rights lawyers, hours after police re-arrested prominent activist Arnon Nampa for his role in a protest calling for reform of the powerful monarchy.
Rapper Dechathorn Bamrungmuang was brought to a police station outside the capital Bangkok on Thursday "for documentation", and is expected to be transferred to Samran Rat central station, according to Thai Lawyers for Human Rights (TLHR).
In a separate social media post, June Sirikan, a TLHR lawyer, wrote that the rap artist was being charged with "sedition and other charges", after appearing and singing on stage at recent student-led pro-democracy protests.
Dechathorn, also known to his fans as Hockey, is the founder of the group Rap Against Dictatorship, which performed in several anti-government protests in recent weeks.
The group's single, 'What My Country's Got', brought them to fame but triggered threats of legal action for its criticism of the Thai government, which is led by former military officials. They have more than 500,000 followers on the video platform, YouTube, and their songs have attracted more than 100 million views.
'What My Country's Got'
Since his incarceration a week ago, there has been no word from Dechathorn or his lawyer. This ain't no Kanye, this ain't Beiber, this ain't no fooling around. Visit the band's website and support freedom music.
globalpeacewarriors.org/rap-against-dictatorship/
Support the music. Support your local foodbank.