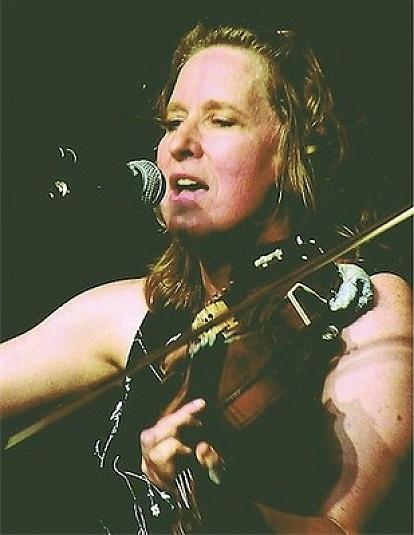 Fri Feb 09, 2018
The 16th Annual Winterfolk Blues and Roots Festival, taking place in Toronto February 16-18, 2018, is set to present the best of urban, blues, rock, jazz, country, folk and roots music, and will feature returning favourite artists as well as fresh new talent. It's an all-ages, mid-winter, weatherproof event that emulates a multi-stage rural summer festival. More than 100 artists will be performing at four venues and five stages over three days of the long Family Day weekend. For more information on the festival, schedule and for updates, please visit www.winterfolk.com.
Winterfolk XVI featured performers include Borealis Records artists MOSE SCARLETT, who's been on the Canadian music scene for more than 40 years, fiddler ANNE LEDERMAN, highly acclaimed Canadian folk, blues and gospel singer and multi-instrumentalist KEN WHITELEY, and award-winning singer-songwriter JON BROOKS.
Toronto Blues Society teams up with Winterfolk this year for a special showcase featuring soulful belter KIM DOOLITTLE, master of the blues guitar DAVID ESSIG, JUNO award-winning harmonica player AL LERMAN and barrelhouse blues piano man JULIAN FAUTH. Others in the blues contingent include; 2016 CBC Sounds of the Season standout JEROME TUCKER BAND; BLUZ FM personality DANNY MARKS; and two-time JUNO and seven-time Maple Blues Award-winning artist JACK DE KEYZER.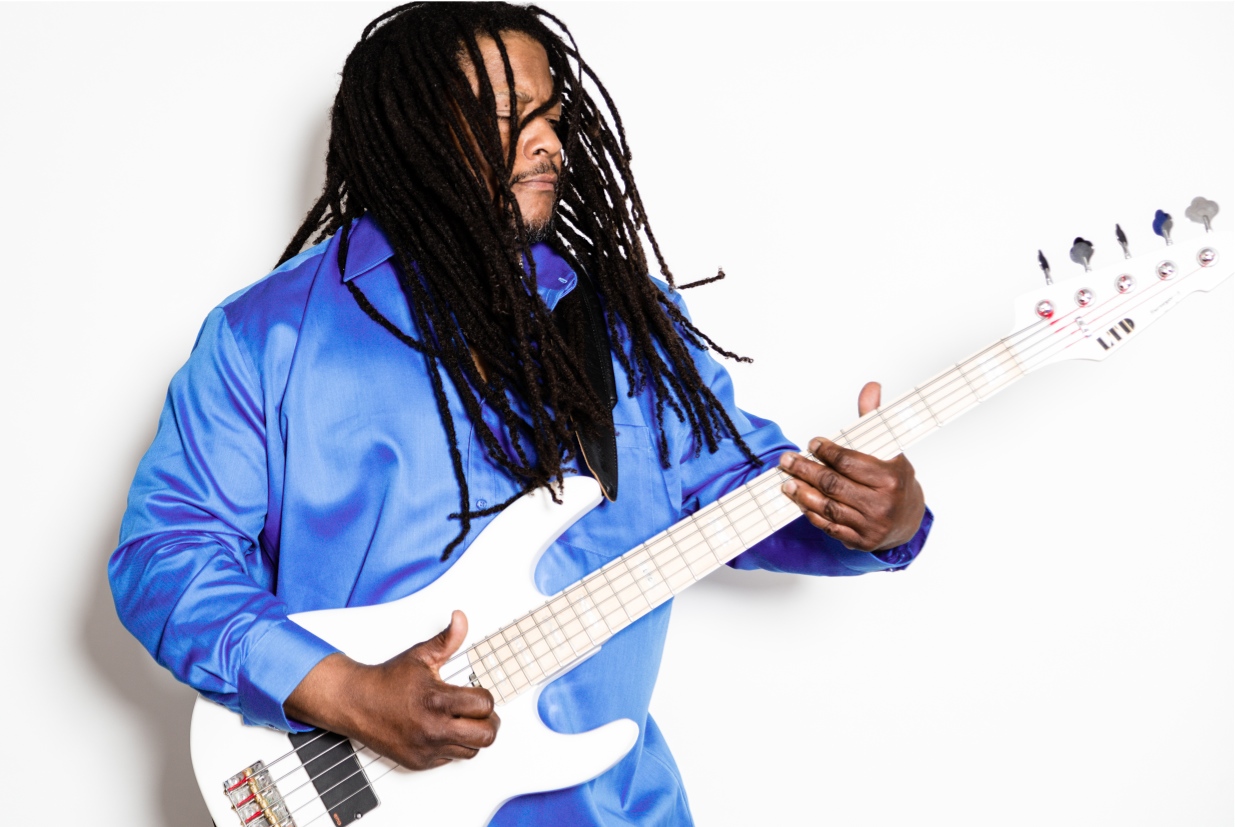 Latin funk, soul bands THE ACHROMATICS – complete with a dynamic, all-female horn section, bring the groove – and SANTERIAS keep the Latin funk fire burning. MPONDA KALUNGA – the finalist for North Canada CBC Searchlight 2016 and is also a two-time boxing champion – will bring his sweet voice and outstanding songs to the fest. Festival Director and finger-style guitar picker BRIAN GLADSTONE will also take the stage with long-time musical partner and guitar whiz TONY QUARRINGTON.
Thanks to FACTOR the fest brings English-speaking Quebec artists for a special event called Anglo-Folkies. Artists featured are (from Montreal), alt-country singer-songwriter and troubadour, BOBBY DOVE; and BLUESREEL, a harmonica-guitar duo inspired by the folk tradition from both sides of the Atlantic; plus the good-time, Canadian blues-charting band DURHAM COUNTY POETS.
Emerging and new-to-the-festival artists include: brilliant teen musicians Celtic fiddler JESSICA WEDDEN and with harmonies like honey, the award-winning duo MOSCOW APARTMENT; banjo-pickin' sweetheart MEREDITH MOON; and the dulcet voice and skillful guitar of MAGGIE & MR. ROGERS – where the music beautifully transcends any age gap.
Other newcomers include the DIRTY DISHES with their spirited, tight three-part-harmonies and covering folk, country and gospel; Toronto-based singer-songwriter KAT GOLDMAN; Celtic-influenced groups CLAN HANNIGAN – an intergenerational family band that takes traditional Irish music and blends it with elements of jazz, pop, and other folk traditions – and blowing in from the east, JESSICA PEARSON & THE EAST WIND who blend country roots, bluegrass and folk with an infusion of their newly acquired Celtic sound. Toronto-based bluegrass outfit SMOKEY FOLK will keep everyone hopping and they'll join hillbilly swing duo HOTCHA! plus singer and fingerstyle acoustic guitarist MR. RICK for the annual and much-loved Americana Pie showcase.
There'll be a couple CD release concerts at the fest this year too. Singer-songwriter and multi-instrumentalist BRIAN JANTZI & THE LOST MARIACHIS digs deep into folk, rock, jazz, blues, bluegrass, Celtic, western, Latin, psychedelic, and world traditions with their new CD release Junkie for Emotion. Based in Stratford, Ontario singer/songwriter SHARRON KATZ releases Love Notes with a unique folk/jazz vibe.
WHERE:
• Black Swan Tavern (two stages), 154 Danforth Ave ., 416-469-0537
• Dora Keogh Irish Pub, 141 Danforth Ave ., 416-778-1804
• Terri O's, 185 Danforth Ave ., 416-462-0038
• The Globe Bistro, upstairs 124 Danforth Ave ., 416-466-2000 
WHEN: February 16-19, 2018
• Friday, February 17, 7:00 pm – 1:00 am
• Saturday, February 18, 1:00 pm – 1:00 am
• Sunday, February 19, 1:00 pm – 10:00 pm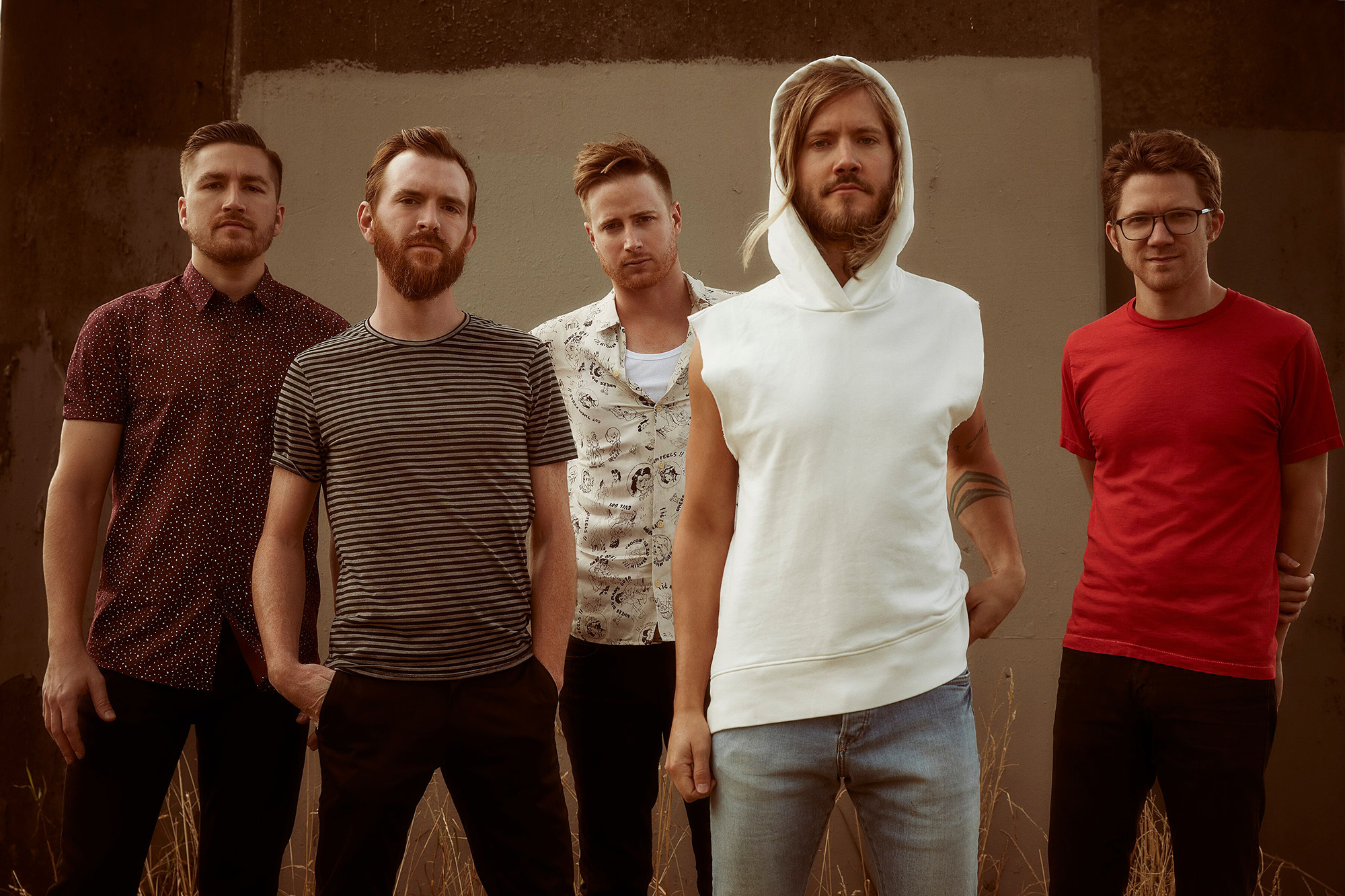 Nashville alt-rock-five-piece Moon Taxi has worked the grind from bar band to Bonnaroo buzz-band to being talked about in Kings Of Leon tones. Just dropped the first single, Good As Gold off their fifth studio album, Let The Record Play, out via RCA Records. The feel-good anthem is a jammy dance party ably abetted by upbeat horns and keys. Good As Gold, as well as Let The Record Play, and single, Two High, are available as instant-grat tracks when fans pre-order the upcoming album. Good As Gold, the most recent instant-grat track, has already become a fan favorite with over 1.5 million streams on Spotify in less than a month.
"Good as Gold is a song about empowerment. It's about reaching that moment, that place where all your hard work pays off. It's no coincidence that we wrote it as the Nashville Predators were fighting for the Stanley Cup last season. Team colors inspired the lyrics for sure," says Wes Bailey (keyboardist).
Let The Record Play is a triumphant moment of rock-pop exploration that proves that Moon Taxi is a rare band that can address the temperature of our turbulent times while also providing the euphoric musical escapism we so badly need. Produced and mixed by Spencer Thomson (the band's guitarist), Let The Record Play is a document of one of the most creative bands to emerge from Nashville's immensely fertile landscape – and one that has been thriving on the festival scene for years, bringing their electric performances to Coachella, Austin City Limits, Bonnaroo and beyond. Beloved enough in their hometown to sell out two nights at the famed Ryman Auditorium this past October, this LP – and their new relationship with RCA – is certain to catapult them even higher.
Current single Two High, is a global streaming hit, certified gold in Canada and has broken into the top 20 at Alternative Radio. In addition to reaching #1 at Triple A Radio in the US, it is being played on Sirius XM's The Spectrum, Alt Nation and Jam On, and has garnered over 72 million streams on Spotify alone. The band recently released the official music video for Two High, which trails the band and their fans throughout the world, backstage and on stage at those electrifying live shows that have earned them millions of fans. Listen/watch the video for Two High here
UPCOMING TOUR DATES:
February 10 – Palatine, IL – Durty Nellie's
February 14 – Fayetteville, AR – George's Majestic
February 15 – Columbia, MO – The Blue Note
February 16 – Oklahoma City, OK – The Jones Assembly
February 17 – Kansas City, MO – The Truman
March 2 – Punta Cana, Dominican Republic – One Big Holiday 2018
March 23 – Covington, KY – Madison Theater
March 24 – Covington, KY – Madison Theater
March 25 – Houston, TX – In Bloom Fest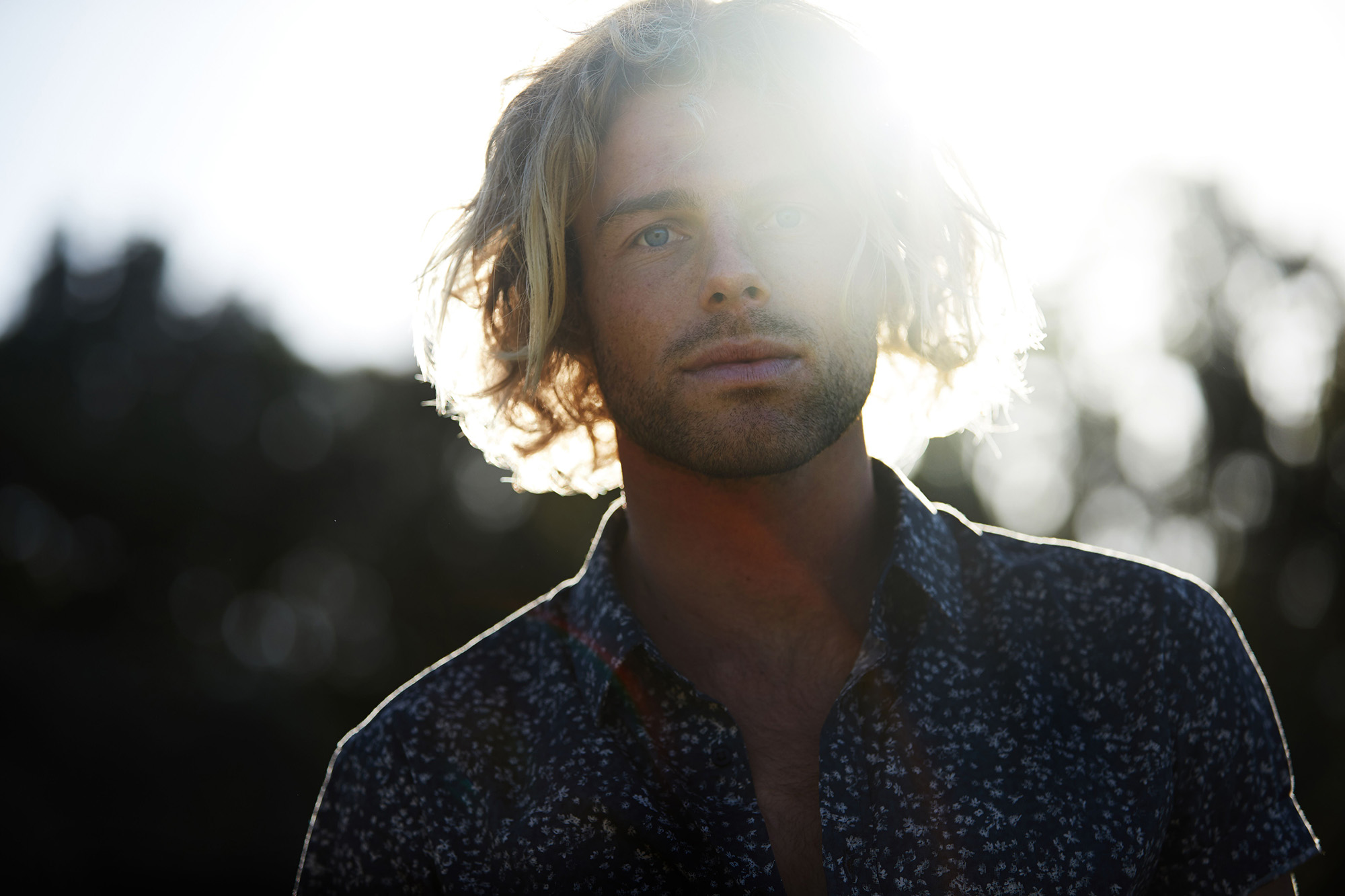 Swoonworthy Aussie singer/songwriter Kim Churchill is gearing up to return to Canada with a cross-country tour begining February 22nd in Rimouski, Quebec and making stops in Montreal, Toronto, Vancouver and more.
Beginning the tease, Kim's just released a new live video for the album's title track, "Weight Falls" Watch the catchy video here: https://youtu.be/LN_oKzLH_lE
Kim will be touring in support of his latest full-length Weight Falls, released last year via Cadence Music. Setting Weight Falls apart from Churchill's previous releases is its sense of adventure and unpredictability, characterized by chopped-up drum samples, unusual harmonies and moments of disarming lyrical honesty. First single "Second Hand Cars" reached #10 on CBC Radio 2, was in high rotation in Australia's Triple J for 20 consecutive weeks and has been playlisted over 25,000 times on Spotify. The album has hit over a million streams on Spotify since its release.
Tour Dates
Feb. 22 - Rimouski, QC - Salle Desjardins
Feb. 24 - Trois Rivieres, QC - Festival Les Nuits Polaires
Feb. 25 - Sherbrooke, QC - Theatre Granada
Feb. 27 - Drummondville, QC - La Sainte-Paix
Feb.28 - Gatineau, QC - Salle Jean Desprez
Mar. 01 - Quebec City, QC - Theatre Imperial
Mar. 02 - Montreal, QC - Club Soda
Mar.03 - Toronto, ON - Adelaide Hall
Mar. 05 - Thunder Bay, ON - Crocks
Mar. 06 - Winnipeg, MB - WECC
Mar. 08 - Edmonton, AB - The Needle
Mar. 09 - Calgary, AB - Commonwealth
Mar. 11 - Lake Country, BC - Creekside Theatre
Mar. 13 - Vancouver, BC - Fox Cabaret
Mar. 14 - Victoria, BC - Capital Ballroom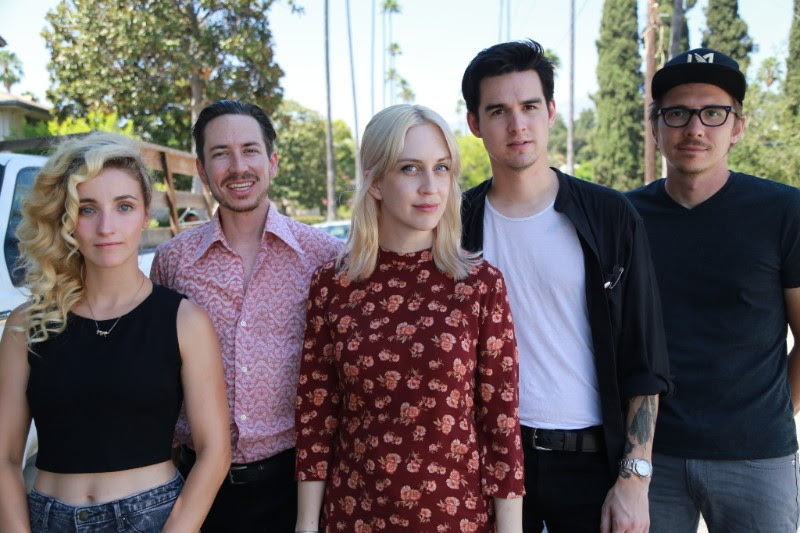 Jeremy and Jessi Brock are the husband & wife songwriting duo known as I Hate You Just Kidding, out of Cosa Mesa CA . They started making music together shortly after meeting and formally formed the project in 2009.
Their music has been featured in film/television and commercials, and they have gone on several national tours, leaving two EPs and one full-length album in their wake.
Upon releasing their debut "Days Grow Longer" in 2011, I Hate You Just Kidding began writing a follow-up. However, the touring life sometimes takes a few detours. After a 5 year hiatus, the sophomore album "Constellations, a collection of layered and at times contrary folk-pop, poked its head above the ground on Groundhog Day, February 2nd, 2018.
First single, "Smokestacks" is pretty straightforward, lyrically; "it's written from the perspective of someone dealing with depression in various stages. Musically, it's upbeat and the tone is hopeful. A lot of songs about this subject matter, even though we love them so much, can make you wallow, and the sadness is at the forefront of the song. "Smokestacks" attempts to hide the struggle to be happy and healthy in the same way people sometimes do. We want our songwriting to be able to catch the ear of the listener and let them know they aren't alone, but we also want it to be uplifting." - IHYJK
No tour dates yet but can't be far behind.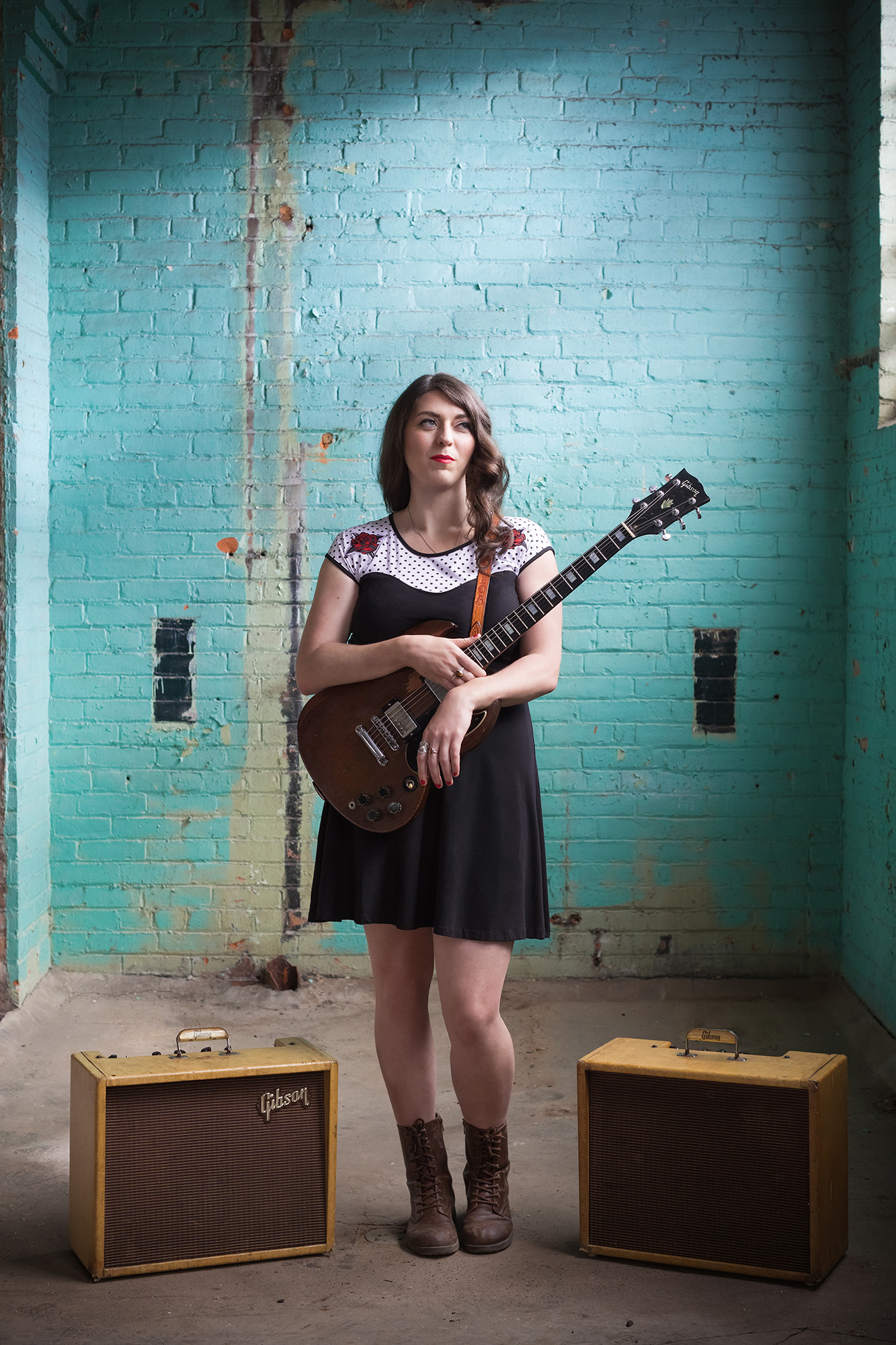 Fresh from a four-continent tour that saw her play high-energy concerts across the United States, Canada, Japan, Australia, and the United Kingdom, acclaimed rocker Terra Lightfoot has released a new video for her infectious single "Pinball King" and announced a new run of North American live dates for early 2018. With her recently released album New Mistakes , out via Sonic Unyon, Terra Lightfoot offers up something rare: the kind of genuine document that can only come from a road-tested breed of songwriter and performer. Shot through with the guitarist-vocalist's powerful, bluesy soul, vivid lyrics, and ferocious six-string virtuosity, it's an unforgettable outing. The freewheeling video for "Pinball King" reunites Lightfoot with director Dustin Rabin (Foo Fighters, QOTSA, Billy Talent), and features a cameo from Luke Bentham of The Dirty Nil.
WATCH AND SHARE "PINBALL KING" HERE
From the ground-shaking stomp of "Paradise" and wild-eyed energy of "Pinball King" that open the set to the psychedelic, gospel-tinged album closer "Lonesome Eyes", the steeltown native's third record distills her masterful talent to its electrifying essence. It's Lightfoot's hungriest and most raw album to date. Lightfoot will wrap up this run of live shows alongside her recent Australian tourmate, celebrated songwriter William Crighton, reuniting for a string of concerts across Western Canada. Crighton will be showcasing new music from his anticipated second album, due for release in 2018.
TERRA LIGHTFOOT ON TOUR
Feb 16 • Davenport, IA • Gas Festival (The Village Theatre)
Feb 17 • Davenport, IA • Gas Festival (Baked Beer & Bread Co.)
Feb 19 • Madison, WI • The Frequency
Feb 20 • Minneapolis, MN • 7th Street Entry
Feb 22 • Winnipeg, MB • The Good Will †
Feb 23 • Regina, SK • The Exchange †
Feb 24 • Saskatoon, SK • Capitol Music Club †
Feb 25 • Edmonton, AB • 9910 †
Feb 27 • Calgary, AB • Festival Hall †
Feb 28 • Nelson, BC • Spiritbar †
Mar 1 • Penticton, BC • Dream Café †
Mar 2 • Vancouver, BC • The Cobalt †
Mar 3 • Victoria, BC • Lucky Bar †
Mar 9 • Hamilton, ON • McMaster LIVELab §
Mar 10 • Hamilton, ON • McMaster LIVELab §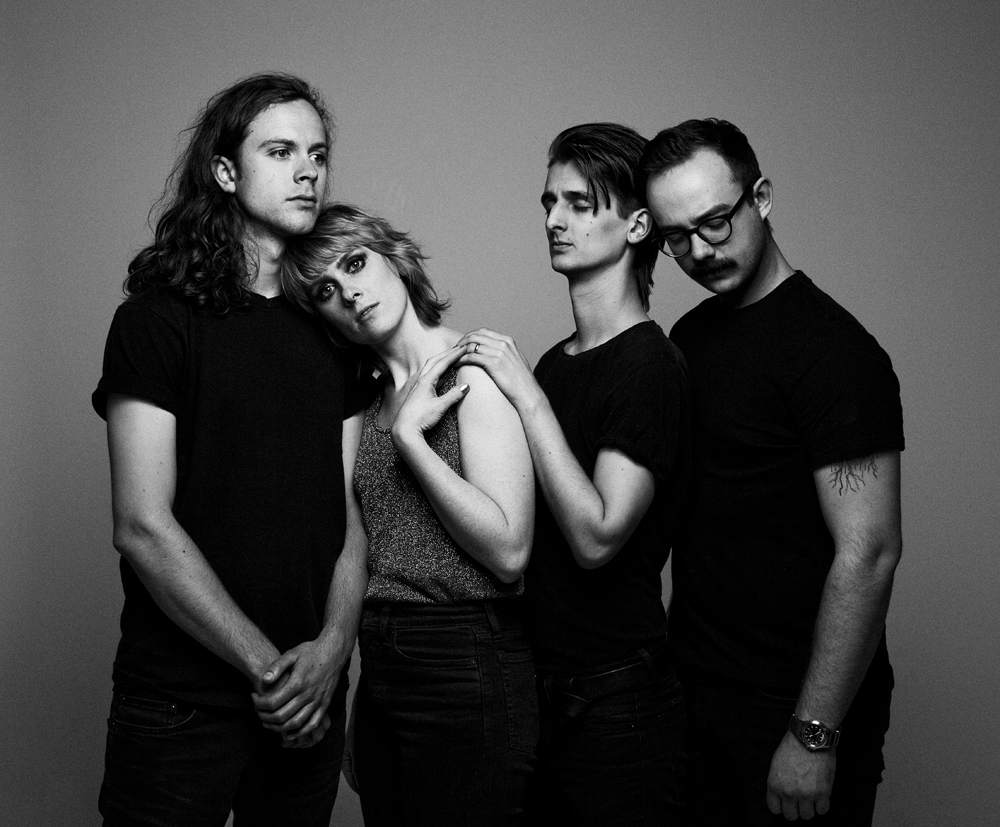 Another Hamilton, ON act, the four-piece rockers Ellevator are sharing their latest single "New Survival" and announcing their upcoming tour dates across Canada with Matt Good and Our Lady Peace beginning on March 16.
"New Survival" is a song about "leaning into my weakness and letting go of an identity I had been building for so long," says frontwoman Nabi Sue Bersche. "I grew up with people telling me I was special. My knack for writing simple songs was put on a pedestal and treated like a superpower. I was taught that I was a conduit for an unseen force, chosen from the crowd to leave a mark on the world. That responsibility terrified me, and I spent a lot of years trying to live up to other people's high-hopes. The pressure built up until it broke me, and early into adulthood, I began to see myself for what I was: tender, weak, and nothing like the great master I thought I'd be. The song is about finding the person underneath all the noise and learning to live with them, even if I don't always like them."
LISTEN AND SHARE "NEW SURVIVAL" HERE
Good music seems instantaneous: a decisive rush of expression and dopamine. Ellevator capture that direct hit of immediacy, with a closer listen revealing the meticulous design of their muscular pop songs. Frontwoman Nabi Sue Bersche delivers raw lyricism with quiet power. Her nimble melodies anchor the electric hooks and cinematic timbres Ellevator have refined on countless stages.
Formerly known as The Medicine Hat, the band recently signed with Arts & Crafts and will release more new music in 2018. Ellevator isMike Boyd, Elliott Gwynne, Nabi Sue Bersche, and Tyler Bersche.
WATCH AND SHARE "ST. CECILIA" (OFFICIAL VIDEO) HERE
ELLEVATOR TOUR DATES
Feb 11 - Toronto, ON - The Drake +
Feb 12 - Toronto, ON - The Drake +
Mar 12-15 - Austin, TX - SXSW
Mar 16 - Toronto, ON - Rebel *
Mar 20 - Winnipeg, MB - Burton Cummings Theatre *
Mar 21 - Winnipeg, MB - Burton Cummings Theatre *
Mar 23 - Calgary, AB - Grey Eagle Event Centre *
Mar 24 - Cranbrook, AB - Western Financial Place *
Mar 26 - Edmonton, AB - Jubilee *
Mar 27 - Edmonton, AB - Jubliee *
Mar 28 - Prince George, BC - CN Centre *
Mar 30 - Kelowna, BC - Prospera Place *
Mar 31 - Abbotsford, BC - Abbotsford Centre *
+ w/ Now Now
* w/Matt Good and Our Lady Peace
For this tour Matt Good and Our Lady Peace have partnered with PLUS1 so that $1 from every ticket will go to support War Child and their work with war-affected communities to help children reclaim their childhood through access to education, opportunity and justice. 
BITS'N'PIECES
Calgary's premier funk act Defunk, The Hifi Club, Calgary, Feb.17, 18.
Roots rockers Mick David & Thin Love, Jag Hotel, St.John's Feb.17.
Serena Ryder , Vogue Theatre , Vancouver Feb 13.
Vintage r'n'b/ blues crew Bad Luck Woman & Her Misfortunes, The Dakota Tavern, Toronto, Feb.17.
Support live music. It knows where you live.