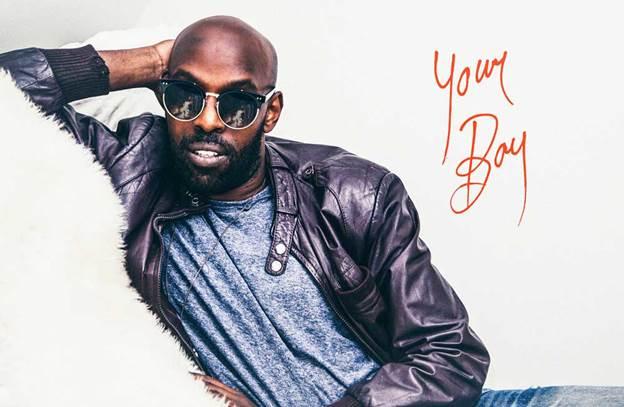 Fri Dec 02, 2016
Earlier this year, rapper, radio host, and now soft rock singer, Shad released a surprise album, Adult Contempt, under the name Your Boy Tony Braxton. He is preparing to hit the stage with Tokyo Police Club for three nights at The Mod Club on December 8, 9 and 10 in support.
Recently Your Boy Tony Braxton shared the music video for album track "Good (Enough)." The video, directed by Justin Broadbent, takes us on a trip back to the 90s and features Broken Social Scene's Brendan Canning trying to rent a copy of Speed 2 on VHS.
"So, this is a song about a man who's just beginning to understand what's behind his loneliness, insecurity, and rage," explains Shad. While Broadbent added "I wanted to make a video that affirmed it was ok to like things like Speed 2. We often get in our heads about our futures or art making and need to take a step back and truly enjoy things for what they are."
Out now via Arts & Crafts, Adult Contempt is ""a lovely collection of songs that reminds me of Frank Ocean's Nostalgia. Ultra transposed from a modern R&B context into bright, richly arranged throwback pop in the vein of Scritti Politti and Prefab Sprout," writes Stereogum. Shad himself described it as "a soft rock album, inspired by late 80s / early 90s pop/rock. The lyrical themes are mainly masculinity, love, and maturation." Recorded in the spring of 2014 with frequent collaborator Matthew Johnston, in his guest bedroom, Shad claims the musical inspiration for Adult Contempt comes "from the first things I ever heard on the radio. Vague memories of Michael Penn, Terence Trent D'arby, The Cure, Bryan Adams, Janet Jackson, and others that evoke a smile and a nostalgic sense in me. Lyrically, I have some fun here and there but a lot of the lyrics are just honest, simply-put musings – grappling with insecurity, love, and trying to become a better person."
YOUR BOY TONY BRAXTON LIVE
Dec 8, 9, 10 - Toronto, ON - Mod Club w/ Tokyo Police Club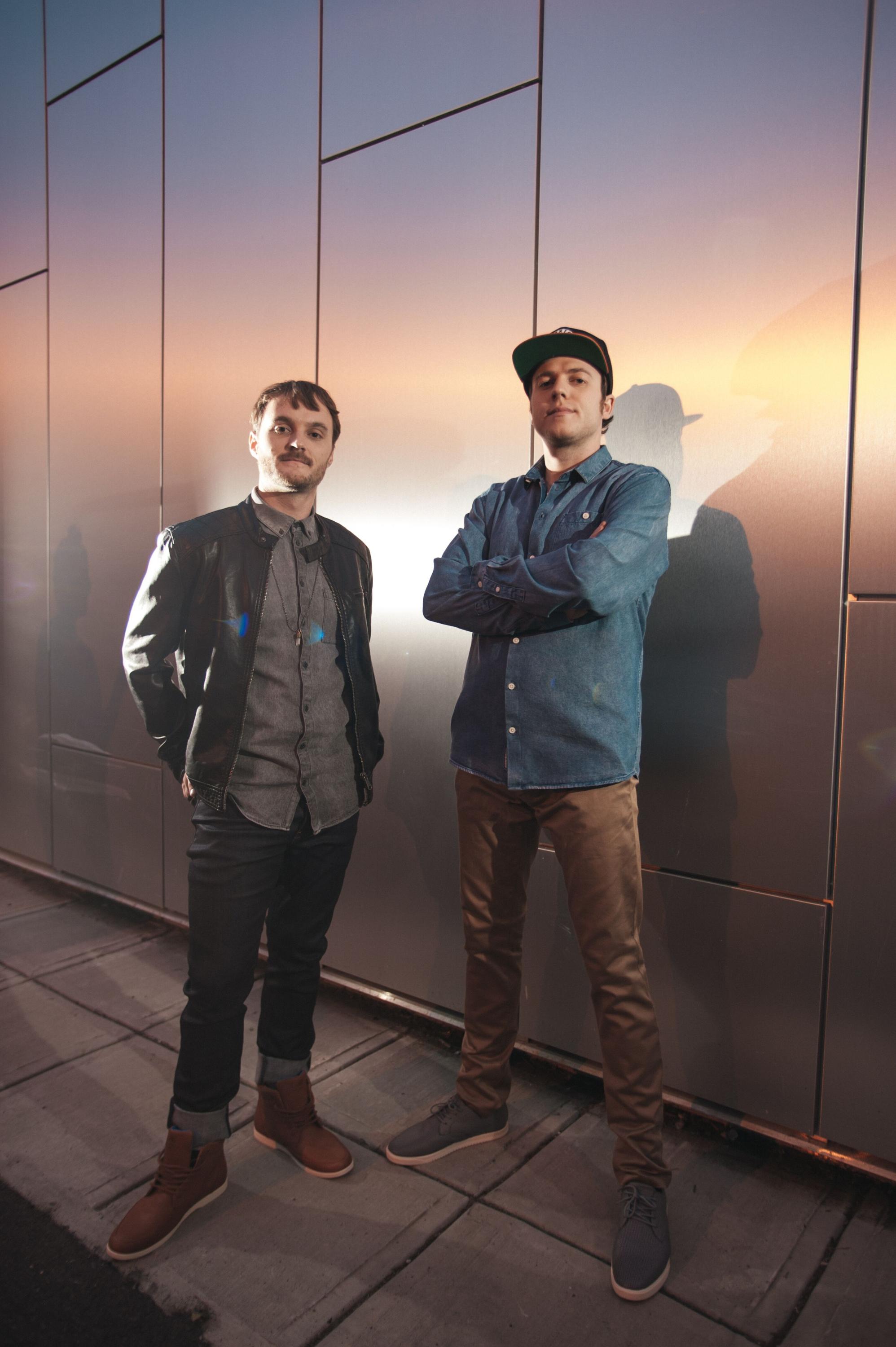 The biggest party of the holiday season is hitting the road for 2016! After selling out 2 Funk The Halls shows at The Commodore Ballroom in Vancouver in 2015, Vancouver DJ's The Funk Hunters are taking their festive Funk The Halls show on tour across Western Canada this December with support from Dirty Radio, Russ Liquid, Astrocolor, Pigeon Hole and special guest Chali 2na on select dates. The tour starts on Vancouver Island on December 8th and will close out with 2 epic shows in Vancouver on December 21st and 22nd.
The Funk The Halls tour closes out a record year for The Funk Hunters (Nick Middleton and Duncan Smith). The DJs spent most of the year on the road with many highlights including, making their Coachella debut in April and playing killer sets at the Pemberton Festival, Shambhala and Burning Man this summer. And it was at Burning Man that they debuted their current single with Jurassic 5 founding member Chali 2na, 'Get Involved', and threw down their now infamous Daft Punk set .
Their latest track 'Get Involved' is the second single from The Funk Hunters and Chali 2na's ILLectric EP released on October 14th. The first single Word To Spread' was released in July. Both singles have gained plenty of online traction for The Funk Hunters with 'Get Involved' at over 50K video views on Facebook and YouTube and 'Word To Spread' at over 300K combined views/streams across all platforms. All of this without any radio airplay. A huge feat.
Armed with four turntables, The Funk Hunters deliver a one-of-a-kind audiovisual experience. Combining their love of true DJ culture, they effortlessly weave in and out of hip hop, funk, soul, and electronic bass music, all paired with their stunning custom-curated visuals
FUNK THE HALLS w/ THE FUNK HUNTERS 2016 TOUR DATES
Dec 8 - Cumberland, BC - The Waverly w/ Dirty Radio, Astrocolor (DJ SET)
Dec 9 - Victoria, BC - Sugar Nightclub w/ Dirty Radio, Astrocolor (DJ SET)
Dec 10 - Victoria, BC - Sugar Nightclub w/ Astrocolor (DJ SET), Pigeon Hole
Dec 14 - Winnipeg, MB - Park Theatre w/ Dirty Radio, Klassik
Dec 15 - Saskatoon, SK - O'Brians Event Centre w/ Dirty Radio, Charly Hustle,
Dec 16 - Calgary, AB - Flames Central w/ Dirty Radio, plus special guest Chali 2na
Dec 17 - Edmonton, AB - Starlite Room w/ Dirty Radio, plus special guest Chali 2na
Dec 21 - Vancouver, BC - Commodore Ballroom w/ Dirty Radio, Russ Liquid, plus special guest Chali 2na
Dec 22 - Vancouver, BC - Commodore Ballroom w/ Pigeon Hole, Russ Liquid, plus special guest Chali 2na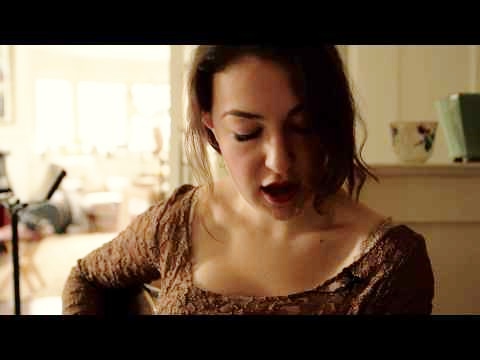 Zoe Sky Jordan is a Toronto born, alt-pop singer-songwriter, living and working in Nashville, TN since the recording of her brand new album 'TOPIARY'. Zoe, the daughter of hit-songwriters Marc Jordan (Rod Stewart, Diana Ross) and Amy Sky (Olivia-Newton John, Heart) has been writing songs and performing most of her life. Topiary was co-produced by Peter Groenwald (Madi Diaz, Landon Pigg) and Ian Fitchuk (Kacey Musgraves, Maren Morris, Bon Jovi) who was Grammy nominated this year for his role on James Bay's album "Chaos and The Calm".
While Topiary is Zoe's first full-length release, her debut EP 'Restless, Unfocused' saw her touring alongside fellow Canadians, Liam Titcomb (Nettwerk) and Jadea Kelly (Divergnt). The EP was picked-up by Starbucks in 2012 and broadcast in-store throughout the world. Known for her soft, understated singing style (as one critic put it "smoldering subtle swagger") and visual centric lyrics. She is the former front woman of a synth-pop band called Petty Victories who opened for City and Colour and had the honour of writing the theme for Hockey Night in Canada's 60th Year Retrospective.
"TOPIARY is about telling women's stories in an everyday way. It was important to write the lyrics in a way that felt understated and not like empowerment songs. I want to draw attention to the beauty of tiny moments, not just bravery and selflessness and confidence like so many songs and movies do. I'm inspired by the way we navigate the grey areas of self-love, hate, jealousy, forgiveness, regret, and friendship. In a moment where so many women in comedy are celebrating their everyday triumphs in shows like Girls and Broad City, I wanted to strike that same balance of simple and sweet and life-affirmingly relatable.~I chose the image of topiary to represent this theme of woman in many forms. How many roles we play, while in our truest form still staying these wild, independent, beautiful creatures."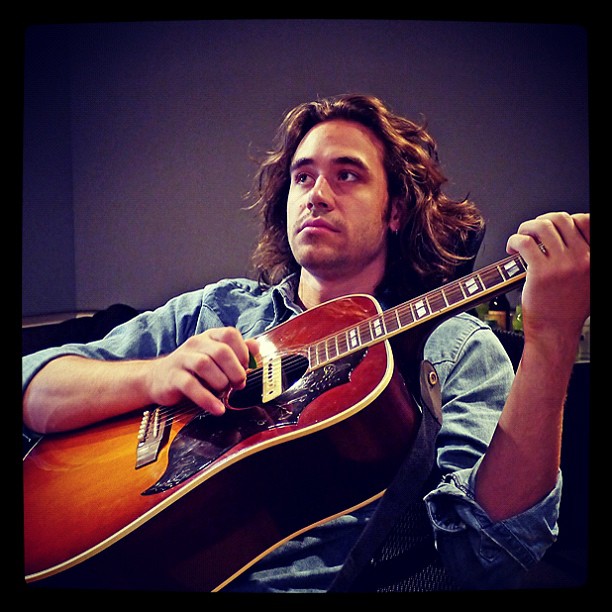 @THE CAMERON HOUSE, 408 QUEEN ST. WEST
EACH TUESDAY IN DECEMBER – 6, 13, 20, 277- 9PM PWYC
One of Canada's best young singer/songwriters, Liam Titcomb, is back home now through December playing some cool Toronto gigs.This week Liam joined the likes of Tyler Wilkinson, Dave Thompson, Patricia Conroy and Clayton Bellamy for a country music songwriting camp organized by the Songwriters Association of Canada. On December 15/16 & 17 Liam will take part, for a second year running, in the Art of Time Ensemble's 'To All A Good Night' – an alternative to Standard Christmas Concert Fare at the Harbourfront Centre Theatre, 231 Queens Quay West. Liam joins a stellar cast that includes Jackie Richardson, David Wall, Tom Wilson, Jessica Mitchell and the Canadian Children's Opera Company.
The icing on the cake for Titcomb fans is his own concert at Burdock on December 7 where he'll be joined by the amazing rhythm section of Lyle Molzan on drums and Ben Whiteley on bass.. There will be additional guests, maybe even including one Brent Titcomb! Liam always brings at least a couple of new songs to his set list.
LIAM TITCOMB RETURNS TO BURDOCK
WEDNESDAY, DECEMBER 7
1184 Bloor St. W, Toronto • 416.546.4033 • $10 adv/$12door
doors 9:30, music 10PM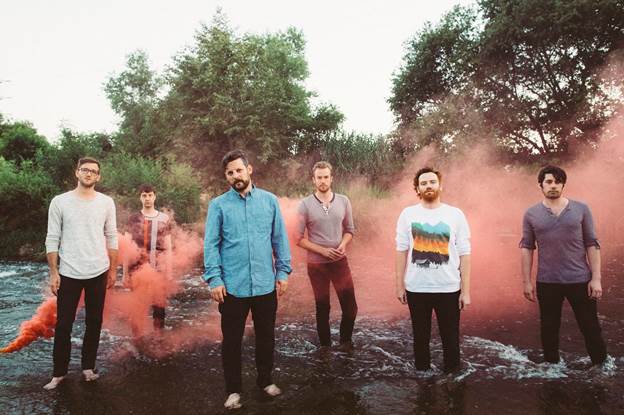 Today, Royal Canoe premiered the new video for "Walk Out On The Water", from their latest album, Something Got Lost Between Here And The Orbit, courtesy of Noisey. The video, performed by the eminently talented Anton Sokalski, follows the transformation of a young boy from marooned orphan to Broadway star in his quest for water as he dances through the desert. Noisey says "the visuals are... spiritually soaked; a metaphor almost for keeping one's head high during times of struggle."
"We worked with director Dan Huiting and choreographer Kaja Irwin to create something that really focuses on the defiance of the character," says Matt Peters. "The dance is his way of making a game out of the journey – coping with his plight by feigning confidence and bravado." The video itself was shot in Manitoba's Spirit Sands desert and Birds Hill Park, which Peters says "sounds far-fetched, but there is actually a desert in Manitoba. I think everyone involved in the shoot felt an affinity with the character as we dragged film equipment across the dunes under ridiculous heat and fought against time. As per usual so many amazing people donated so much time, energy and old skateboards so we could pull off another one of these things."
"Music video directors like myself get sent a lot of songs, so it's easy to get a little bit nonchalant about listening to everything, just from the sheer volume that comes my way," says director Dan Huiting. "I listened to this song with the same standard insouciance, but after about a minute in I had to stop and pay attention. This is a good song. A really good song. 'Ok, you've got my attention you, Canadian fuckers.'"
"The band laid out an idea about a boy in a post-apocalyptic desert land, which made me instantly think of Luke Skywalker's plight on Tatooine. The guys also told me about a desert in Manitoba. I know, I know, I had a hard time believing it, too. But it's there. From the story, to the execution, all the way through the editing process, these guys were present for everything and gave everything they had to make it happen. I really respect that. This video was a true collaboration, in every sense of the word."
Royal Canoe are just back from a lengthy run of North American tour dates, which was not without incident. The band had its entire trailer packed full of instrument, gear, merchandise, and their own clothes stolen from a hotel parking lot just outside Montreal. Given the disaster, the band was able to rally in three short days by renting, borrowing, or purchasing everything they needed to continue their tour. While much of the loss was covered by insurance, the band released an EP of B-Sides from their latest album, Something Got Lost Between Here And The Orbit, to try and recoup some of the loses. The Agassiz EP, so-named after the trailer which was stolen, was available to purchase via Indiegogo.
The band are now turning their attention to another project which might seem quite of out the ordinary. Together with Tom Keenan, Royal Canoe has written and arranged new music which will be performed live as the backdrop to a contemporary production of Shakespeare's Richard II titled "Am I Not King?". The staging is the brainchild of directorChristopher Brauer and will run from December 14-18 at the West End Cultural Centre in Winnipeg. Royal Canoe's latest album, Something Got Lost Between Here And The Orbit, was released last month via Nevado Records, to much acclaim. BeatRoute claims that the magic "lies in the band's ability to make infectious tunes without compromising their desire to boldly tinker," while the Winnipeg Free Press called it "funky, daring and often surprising...No two tracks sound the same and each contains its own little universe." Exclaim! also called it "orchestral, theatrical, experimental... Something Got Lost Between Here And The Orbit presents a sound all their own that's distinct and, for the most part, unparalleled."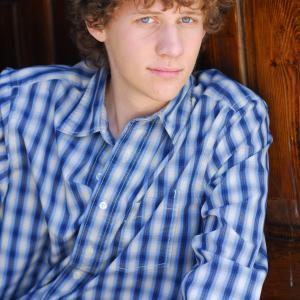 ROYAL CANOE "AM I NOT KING?" DATES
Dec 14 - Winnipeg, MB - WECC
Dec 15 - Winnipeg, MB - WECC
Dec 16 - Winnipeg, MB - WECC
Dec 17 - WInnipeg, MB - WECC
BITS'N'PIECES
Christmas Faves- Christmas music never gets old, so here's some new seasonal tunes that pair well with both Bailey's and Kush.
"This Chrismas Time" by Calgary recording artist Dylan Shay has become a Christmas pop classic on Canadian radio over the past few years. Originally written by Mike Scullion, formerly of the bands Mystery Romance and Trinity Square, "This Christmas Time" was first recorded by Trinity Square and since 2009, has been a staple of Canadian radio Christmas programming.
Multi-talented musician Dylan Shay and Scullion got together over the past couple of years and, while producing Shay's new album to be released in 2017, Scullion suggested that Shay record a new updated vocal for "This Christmas Time." Along with an excellent new remix, we now have a fresh and timely version of this Christmas pop classic.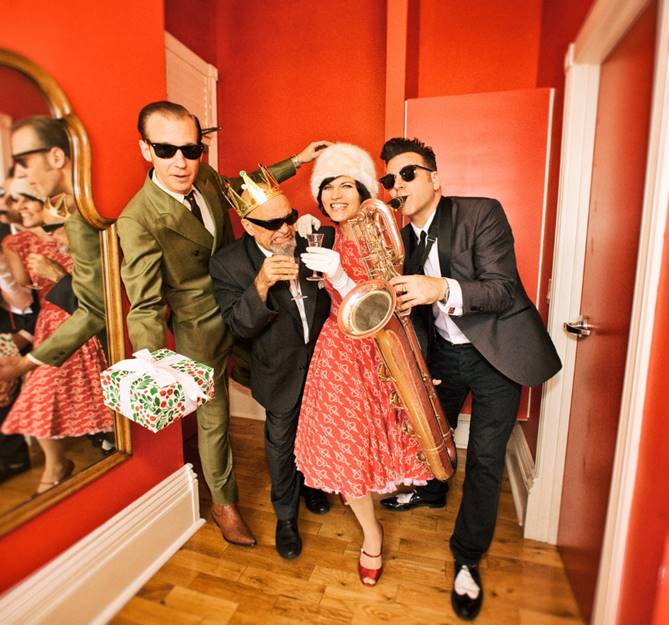 The ever-enchanting Lily Frost, backed by her fascinating Kelvinators, releases a dose of holiday cheer with her new single, " The Three Wise Guys," (Aporia Records), on Friday, December 2nd.
A whimsical, jazzy song written with long-time collaborator Teddy Hawkins, "The Three Wise Guys" is a saucy re-telling of the nativity story – telling the tale of Jeannie Krist and her three suitors – it rides in on a snowstorm of crisp rockabilly guitars, smooth horns, and irresistible Andrews Sisters-style harmonies featuring the voices of Toronto JUNO-winners The Good Lovelies. "The Three Wise Guys" swings in true 1940's style, all the way to a spectacularly cool yule!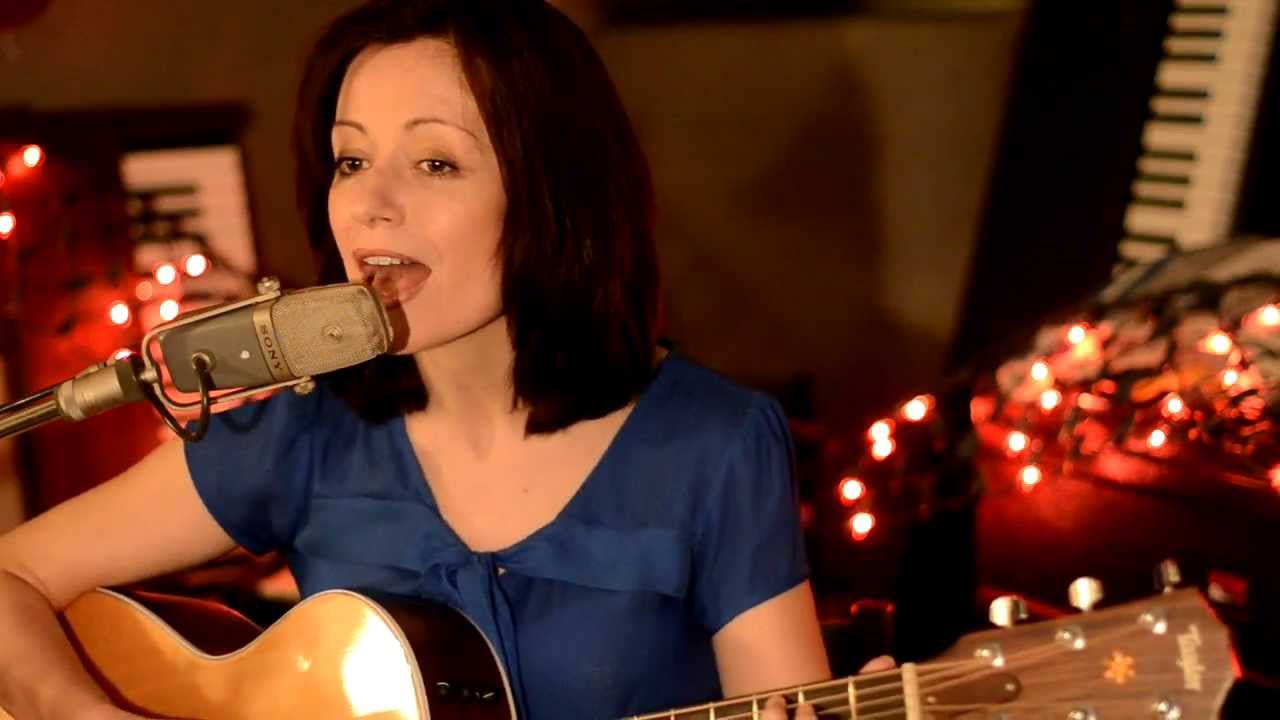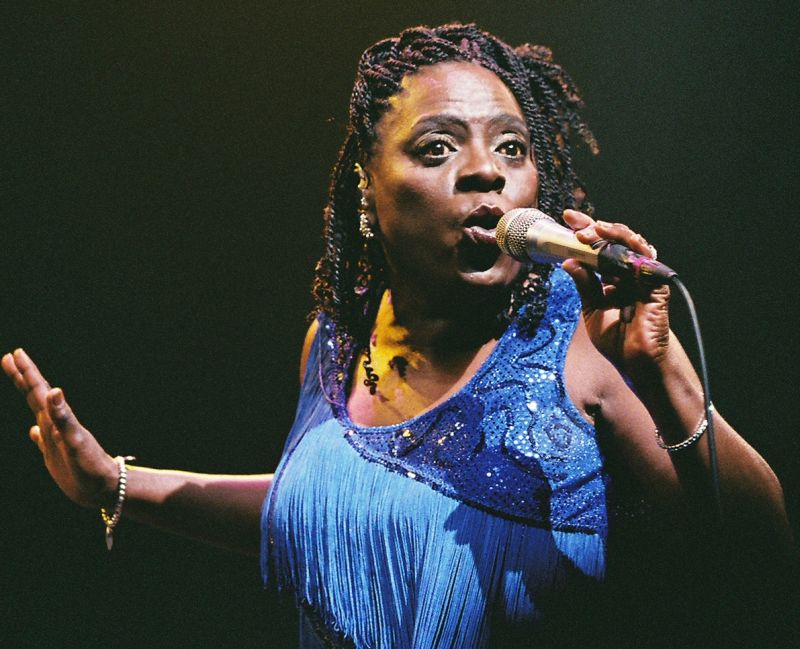 Melanie Peterson checks in with the 'Santa's Sleigh' single, and the best let's-get-the-Christmas-party-started soul album ever is the late Sharon Jones' It's A Holiday Soul Party.
You get your 'Silent Night' and your'Silver Bells' but you also get 'Funky Drummer Boy', "8 Days of Hannukah' and 'Ain't No Chimneys In The Projects.', with Sharon and The Dap Kings bringing it home like Rudolph on Christmas Eve.
Popular roadhouse Blue Goose offers these fine billings over Dec.-Jan.
Dec.4-Dwayne Laforme& Michael Fonfara
Dec.11-Steve Mariner& Curtis Chaffey
Dec.18-Jerome Godboo& Eric Schenkman
Jan.8-Danny B & Kevin Higgins
Jan.15-Mark Crissinger & Shakey Dagenais
Jan.22-David Vest& The Willing Victims (special event)
Jan.29-Mark"Bird "Stafford & Darran Poole
All backed by Mike Fitzpatrick (drums)& Gary Kendall (bass), BIG GROOVE