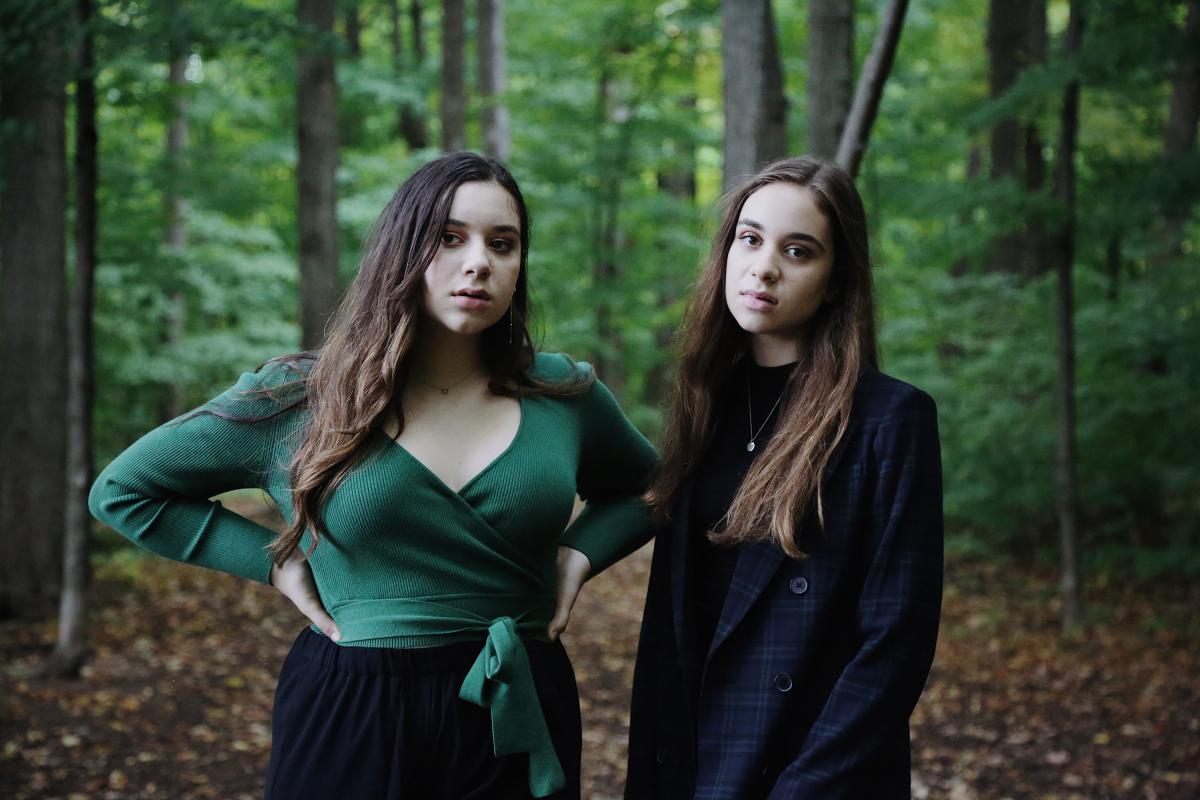 Fri Jan 10, 2020
Caardia, Celia and Annie Siriopoulos, are sister songwriters from the GTA. Highlighted performances include CP24 Breakfast Weekend Television, The Toronto Christmas Market at the Distillery-annually, CBC Radio and The Rivoli.
They have been featured on CBC/Fresh Air, IndieCan/The Verge Channel on Sirius XM, Global News, CTV, Rogers TV, Girls' World Magazine, ALTo Magazine, Snapd, The Markham Economist, Pappas Post, Agape Greek Radio and other Greek media throughout Canada and the world.
They made it to the second round of the 2019 CBC Searchlight Competition, as they were part of the top 50 contestants selected by the judges from thousands across Canada.
Other performances include Taste of the Danforth, The Lindsmore, Supermarket, The Tennessee, Free Times Café, Brave TO, Pure Philanthropy, City of Markham events, East End Arts, Kick the Stigma/Michael Garron Hospital, and Salute to Olympic Athletes such as Andre De Grasse and much more. They are permanent performers on Main Street Unionville, especially in the summer and during Christmas.
And now they have a new release to offer. During the writing and filming of "Walking Away" it all came from something very personal for Caardia. To start off, they knew they knew they wanted this song to be something that would be easy for their audience to relate to whatever personal experiences they have had and they wanted this song to be open to interpretation.
For Caardia, they based this song on having someone really close to them result in a toxic relationship and finally coming to terms that they are not right for them. Not just literally, but metaphorically Caardia is expressing Walking Away from them. They based it on bad friendships that they had but again it can be put up for interpretation for the listener, depending on the person who has influenced their lives in various ways. If you listen to some of the lyrics in the song and mostly in the verses, it sounds like Caardia is singing directly to the listener. This is due to the fact that they wanted the song to come across as a direct message to that person as a way of telling the world how they feel. This song was a way to do exactly that.
When Caardia finalized the song, they knew the video they were going to film had to be very minimalistic so the audience would have an opportunity to connect to the song. They knew they wanted to video to have a deeper and darker feel to help express their emotions and connect with the feelings they felt when writing the song. The environment they filmed the music video in gave them the vibe they felt corresponded with the song.
Watch "Walking Away" here: https://youtu.be/_6jQPb6CFq8
Caardia are the co-founders and co-organizers of an annual youth music festival in downtown Toronto - Youth Jam TO (Youth Jam Canada) with Mayor John Tory in attendance. Celia and Annie are recipients of the York Region Celebration of the Arts Bursary for vocals. They are also social activists dealing with issues that affect the youth of today. They are public speakers with an anti-bullying organization called "Kill It With Kindness", and have recently been featured in a book called "Awaken Your Inner Hero"- a book of 50 social activists.
Their first EP The Deep End was released in the summer of 2019.
For more visit:
caardia.com/
music.apple.com/ca/artist/caardia/1267337894
instagram.com/caardiaofficial/
facebook.com/Caardia/