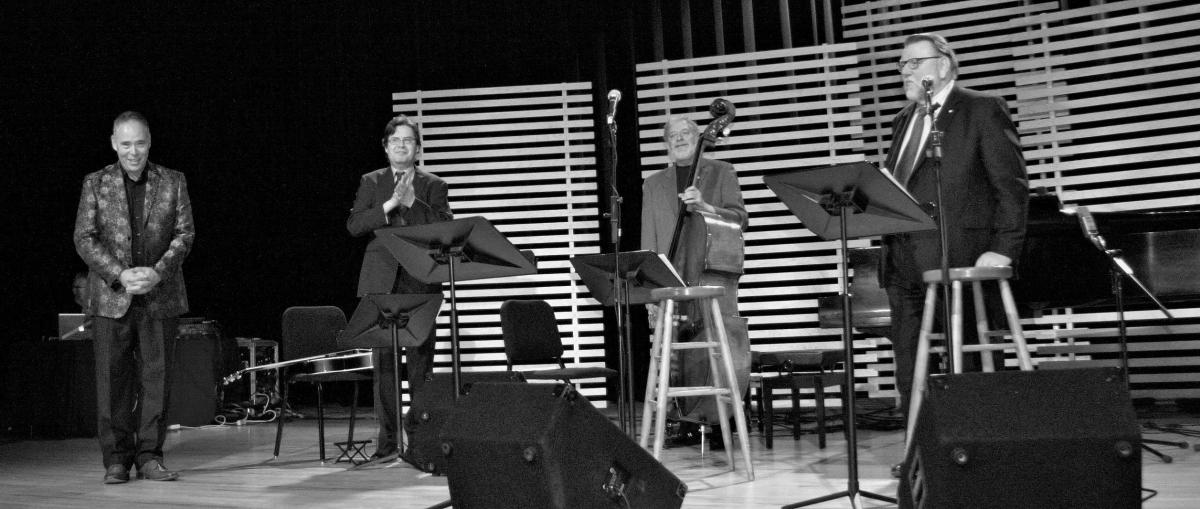 Fri Mar 25, 2016
Photo Credits: Pat Blythe, A Girl With A Camera "The Picture Taker"
Photo at right: Tim Tamashiro, Reg Schwager, Don Thompson, Ben Heppner
It's been a rather exceptional week for music....jazz, folk, blues, touch of rock....an absolutely stellar week and it puts me right over the top. To say I'm delighted is a gross understatement. So let's begin....
Saturday night found me at the Glenn Gould Studio as the guest of Jane Harbury. The show....well, it was not what I expected.....at all. What a wonderfully entertaining evening. Full of music, stories and laughter, host Tim Tamashiro and tenor Ben Heppner kept us all in stitches and our ears full of beautiful, toe tapping, finger  snapping music. Sam Taylor, you would have been right at home!
Tamashiro, based out of Calgary, is the host of the CBC Radio show Tonic. With a refreshing and somewhat self-depricating sense of humor, he's happily "helped Canadians remember how cool jazz is through stories and the music on Tonic." His brand new album is called Drinky, named after his belief there is "thinky" jazz and "drinky" jazz, the latter being his preferred style. Heppner, who hails from Murrayville, B.C., is one of the most renowned, present-day dramatic tenors and is strongly associated with the Wagnerian repertoire. To listen to him sing jazz was real pleasure. He has a full, rich, full-bodied voice that matched with Tamashiro quite nicely.

Their opening number was "Route 66" with both Tamashiro and Heppner sharing the mike. This is a classic and I haven't heard it in ages.
I'm a rock 'n roll baby at heart but I am getting such an education in the ways of blues and jazz....and I'm loving it. I'm sure everyone in the audience was silently singing along with them. Tamashiro then launched into "Fly Me to the Moon".... "the words literally taste good when you sing them." Sharing the stage with Heppner and Tamashiro was Don Thompson who is a master on both stand-up bass and piano .... blew the socks off me.... and Reg Schwager who plays some of the smoothest, cleanest and tastiest jazz guitar I think I've ever heard. The audience were thoroughly enjoying themselves and it was obvious the performers were too. Tamashiro dedicated "The Nearness of You" to his wife (who was absent) and there was a distinctive warmth in his voice. Heppner gently and quietly hummed in the background along adding a beautiful and discrete fullness to the piece. Heppner's heartfelt performance of "I'll Be Seeing You" and his jazzed up version of "You Are My Sunshine" were superb. One rather comedic moment was Tamashiro's execution of the "William Tell Overture" on the nose flute. (you had to be there). Closing off the evening with "What A Wonderful World" and "Bye Bye Blackbird" this was a show not to be missed and I had the great pleasure of photographing these fine musicians. When I'm shooting I'm not often paying as much attention to the music. My focus (no pun intended) is elsewhere. I couldn't help but stop and listen this time. Thank you again Jane for the opportunity.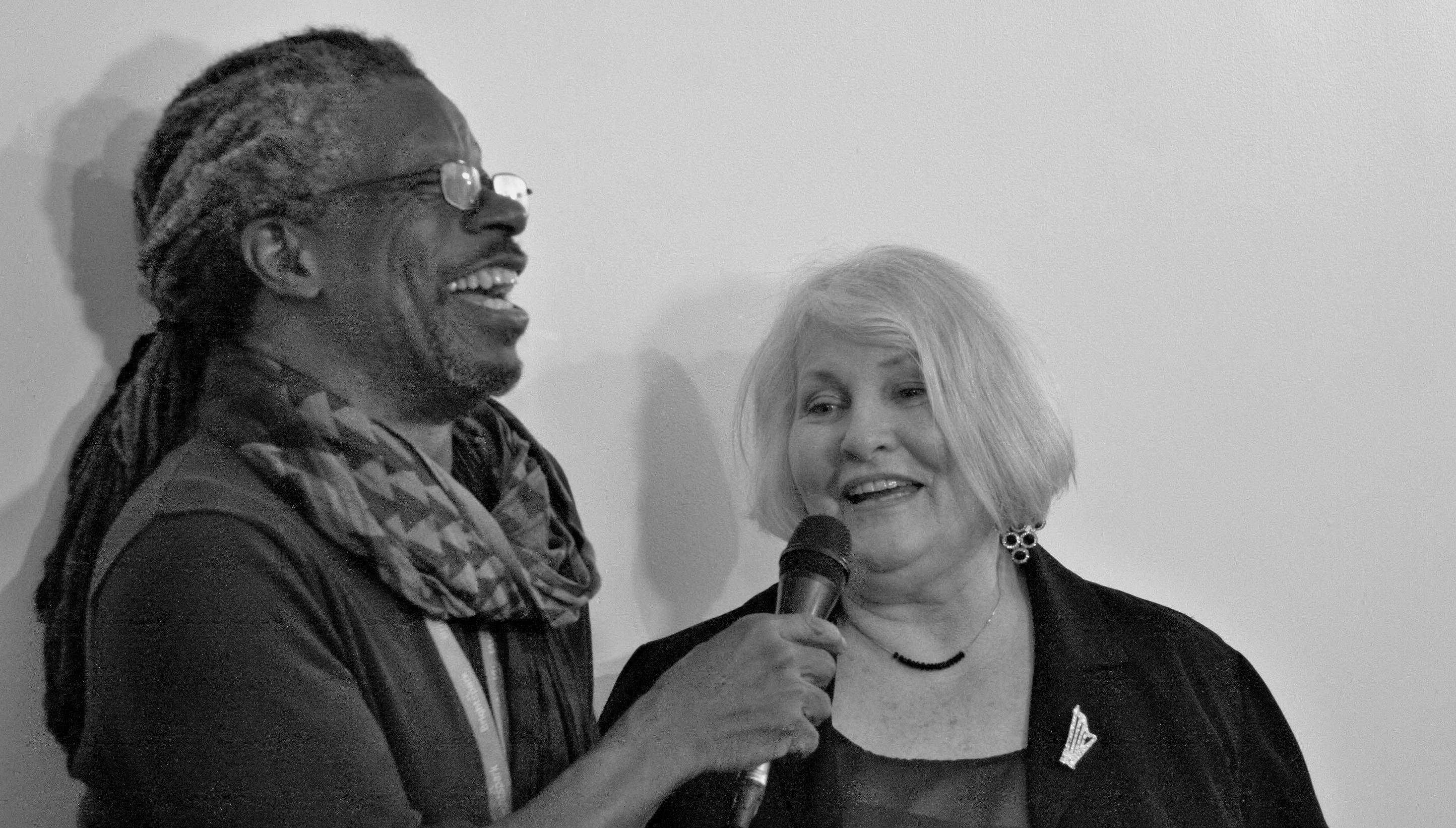 Sunday night finds me back out in Oakville for another evening of Michael Williams Presents to hear Lisa Hartt and Don Graham. From the coffee houses of Montreal to the Taste of Colombia coffee house in Oakville, the event, aptly named Full Circle, was a sell out. Hartt and Graham go back 40 years in the music business, both Montrealers, and have remained lifelong friends. Graham performed with his usual aplomb, however, the evening belonged to Hartt. With Graham as an encouraging force, this performance at El Salon was Hartt's first public appearance in years after taking a much deserved sabbatical from the business. Currently working on a new album, Hartt is back collaborating with her old friend. One song in particular, 'Don't Tell Me How I Feel', co-written with Don Graham, is dedicated to her brother Christopher who, during the writing of the piece, passed away. She sings with such passion, her heart and soul pour out in her music. Husband Michael Spillane also accompanied her on a couple of tunes while the finale included Sam Taylor, Graham and Spillane. With a maximum capacity of 50, El Salon provides a friendly, relaxed atmosphere. There is no formal stage making the show a very personal experience for both the audience and the artists.
It really is all about the music......This evening truly belonged to Lisa Hartt. I had the greatest pleasure listening to her not one, but two nights in a row! This lady has such class, and her voice....clear, strong and pure. Beautiful. 'nuff said.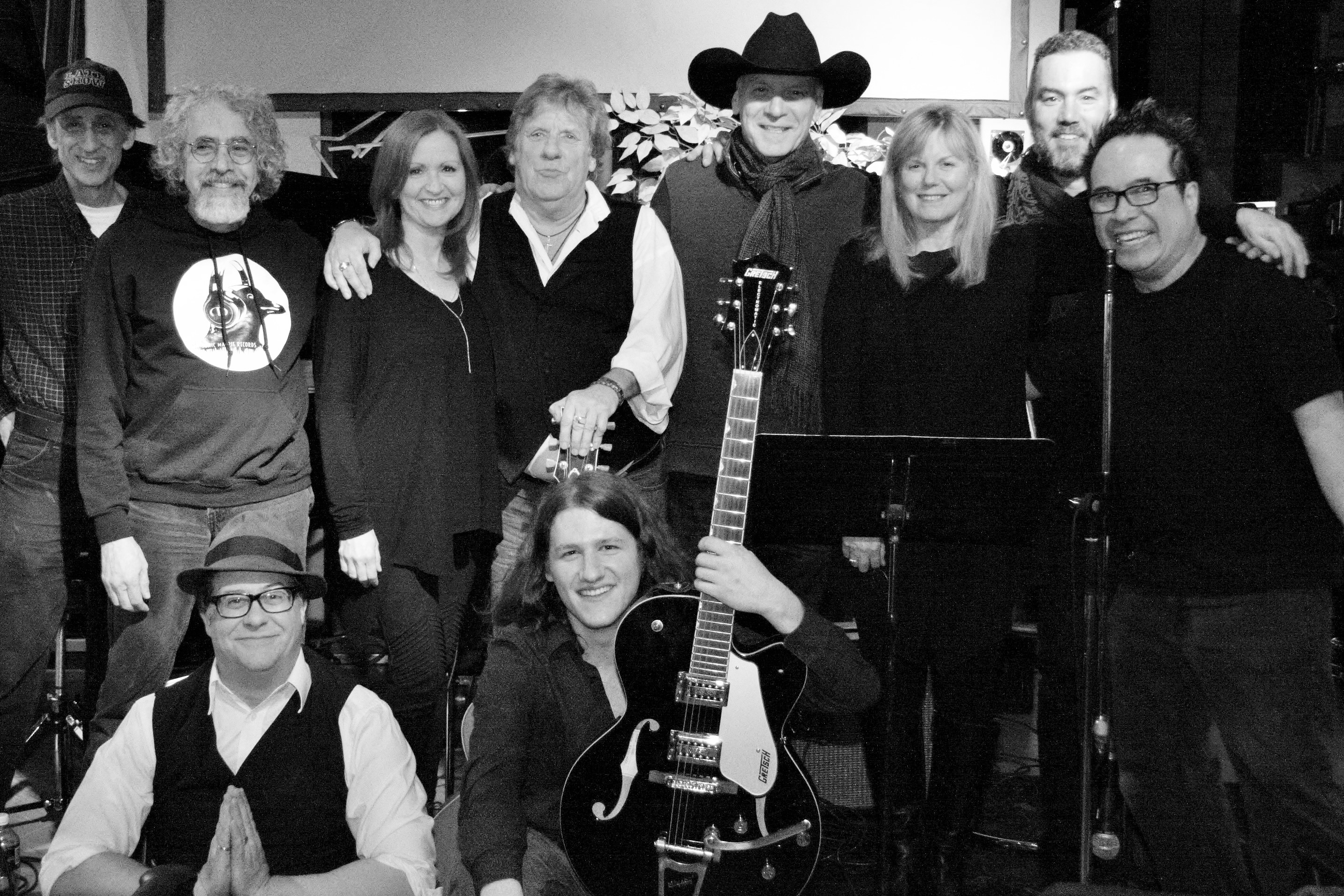 You have no idea how deeply, selfishly sorry I am not to have heard of this place before now. Walking into Musideum was like entering a warm and cozy womb. Small, informal, inviting, so comfortable....all those things and more. So, on Tuesday, March 22, at the invitation of both Don Graham (who hosted that evening) and Sam Taylor, I had the extreme good fortune to attend a very special show at one of the most unique venues I have ever been in. This exceptional and irreplaceable space is closing April 2 but not before owner/composer Donald Quan has held eight concerts, each one with its own music distinctive "theme". These concerts are Quan's swan song. Musideum has been lovingly tended and nurtured by Quan as part of his healing process from a massive stroke he suffered five years ago. He is now about 95% recovered and it's time for him to take a bit of a respite. He has promised Musideum will open again.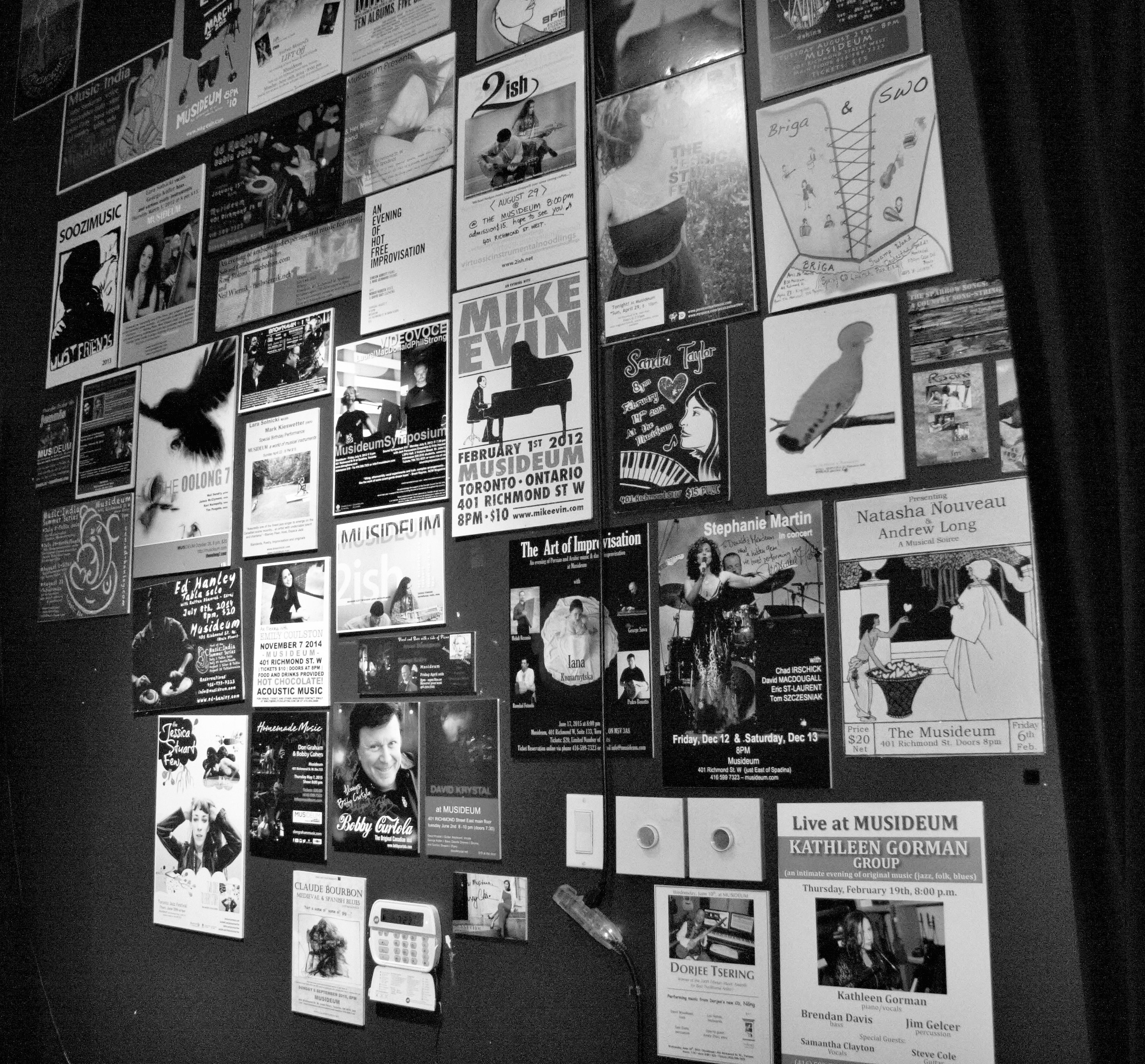 The description on Musideum's website reads "MUSIDEUM is a magical room where music always passes from performer to audience with zero hindrance….as ripples and vibrations pass through water, music passes through the air and the soul with musical instruments being the means. Musideum is a place where music is always shared with all that are willing to receive."
The night I attended was supposed to be folk night although it turned into more of a country/blues/rock/folk celebration. I headed downtown with Sam Taylor and Don Graham. We were meeting up with Pat Kelly, and later, Lisa Hartt. WHAT A NIGHT!!!  I almost floated out of there on such a high, a feeling not experienced in a very long time. The collaboration, warmth, fun, passion and good feelings was so palpable in the room I think everyone was walking a few inches off the ground. It was SRO and I lost count of how many people performed. I couldn't stop taking pictures, snapping over 800. It will take me a while to go through them. I will be posting a photo album of the event and will let everyone know when it's ready.
I've experienced this place only once but already I miss it. I will hold Don Quan to his promise.