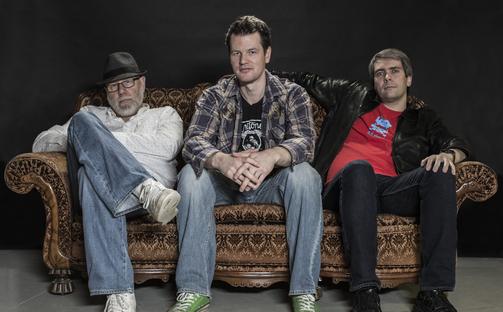 Fri Jun 16, 2017
Since the May 12th release of their outstanding debut album Twangadelic Bluesophunk, Kitchener Waterloo's Gary Cain Band have enjoyed extensive airplay and positive album reviews from around the world, particularly among guitar and blues-rock aficionados.
Canadian guitarist and songwriter Gary Cain has had a long road to get to his debut album. After suffering a vocal injury while playing in a band in Dubai, Cain took a hiatus from live performance that was physically and mentally rejuvenating.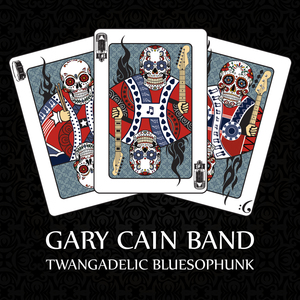 "I was making a living playing music, which had been my goal," says Cain, "but I realized through that experience that what mattered more to me was playing what felt right to me, not necessarily what paid my bills. After that experience, I didn't even touch my guitar for three months. For me that was a big deal - it was normal to play every day, six or eight hours. In summers when I wasn't in school it would be 13 hours a day. It's all I ever wanted to do. When I came back to it, everything was different. I didn't try to label what I was playing, or worry about what kind of music it was. I just followed that magical feeling that made me pick up the guitar in the first place."
That new musical direction resulted in a blending of influences into a unique playing style that led him to be named the 2016 #4 Unsigned Blues Guitarist in the world by Grammy-winner Lee Ritenour's Six String Theory contest, the largest contest of its kind. It's a style that is also on prominent display on his debut album, Twangadelic Bluesophunk.
With the talented and versatile rhythm section of Donnie McDougall (drums) and Tom Nagy (bass), some strong songwriting, and Cain's virtuosic guitar-playing, this genre-bending collection of 10 original songs is a debut album that's been a long-time coming, and well worth the wait.
For more information visit www.garycainband.com
Press and Publicity Contact sara@sarafrenchpublicity.com