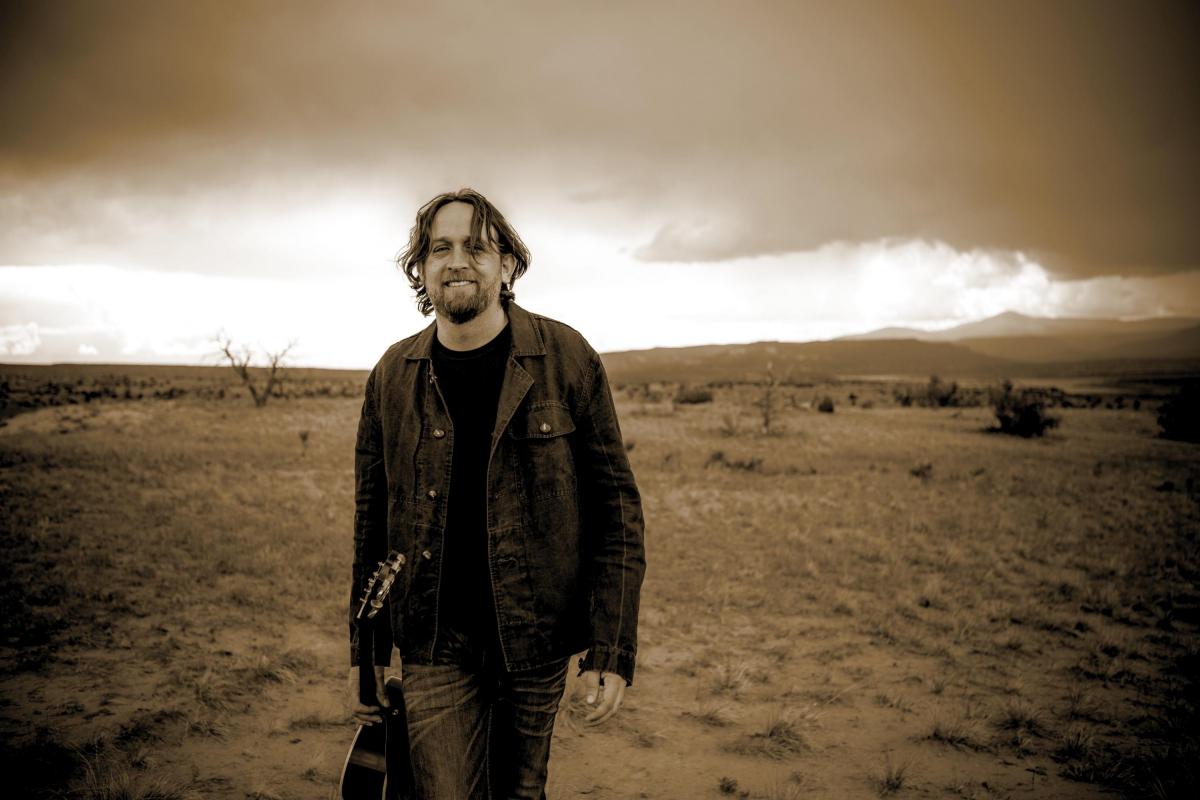 Fri Jul 26, 2019
Submitted to Cashbox Canada
Grammy-nominated country, rock and roll singer/songwriter, Hayes Carll, will be strumming his way onto Canadian soil this August and September, playing seven shows across our Western provinces. The tour kicks off at Vancouver's Biltmore Cabaret, on August 31 with following shows in Nelson, Calgary, Lethbridge, Edmonton and Winnipeg. Full tour details are listed below and tickets can be purchased here.
Hailing from Houston, TX Carll's year started off with a bang when he released his sixth highly anticipated album, What It Is, mid-February. Featuring the hit single, Times Like These, What It Is, has received praise from many media outlets including Rolling Stone, Wall Street Journal, Associated Press, NPR Music, MOJO, American Songwriter and No Depression. Carll has recently performed on multiple television programs like The Tonight Show, Austin City Limits and Later with Jools Holland and has had his songs recorded by artists including Lee Ann Womack, Kenny Chesney, Kelly Willis and Hard Working Americans.
Hayes Carll opens himself up to collaborations on What It Is, featuring co-writes with Metraca Berg, Adam Landry, Lolo, Charlie Mars and Allison Moorer. Moorer is also credited as co-producer with Brad Jones who returns after producing Carll's award-winning albums, Trouble in Mind (2008) and KMAG YOYO (2011).
On What It Is, Carll offers acerbic observations and pointed commentary on current relatable topics. The incendiary political climate that has permeated America has pushed too many to the far left or far right, while Carll tries to expand the middle. The sardonic Wild Pointy Finger looks at how quickly we judge and condemn. Fragile Men points to insecurity as the root of one gender's resistance to change, while Times Like These is a reminder that we are letting all the 'noise' out there pull us further away from who we are, thus further dividing us. The full album is available through all streaming platforms.
Carll's upcoming Canadian tour leg is fast approaching and all details can be found below.
CANADIAN TOUR DATES:
August 31 - Vancouver, BC – The Biltmore Cabaret
September 4 – Nelson, BC – Spiritbar
September 5 – Calgary, AB – Calgary Folk Fest
September 6 – Calgary, AB – Calgary Folk Fest
September 7 – Lethbridge, AB – The Geomatic Attic
September 8 – Edmonton, AB – The Starlite Room
September 9 – Winnipeg, MB – Times Change(d) High & Lonesome Club